The Youngsters See Snow For the First Time
My mission is to help you have a healthier dog and breeders to raise healthier Llewellin Setters puppies through educational content based on over twenty years raising, training, and breeding Llewellin Setters. To help support these efforts, this page may contain affiliate links. I may earn a small commission for qualifying purchases at no cost to you.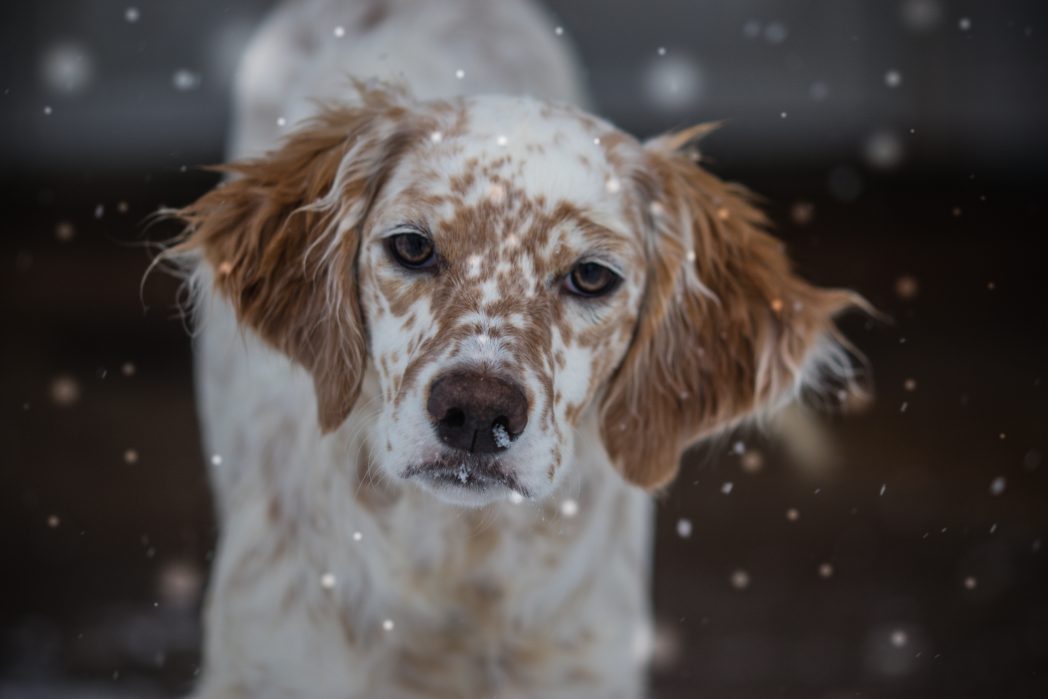 I was fairly excited to receive the notification on my cell phone that there was a winter weather advisory–and for here instead of the normal advisories for the U.P. (because I can't bear to turn them off; yes, I'm still living in denial)–calling for several inches of snow early this morning. Could I really believe it would happen? Yes, low and behold, when I let the pups out in the wee hours this morning, there was a coating on the ground and then when it got light out a few hours later there was even more! Coming from a place that gets hundreds of inches of snow every winter (and absolutely loving every single inch of it), I longed for a day with the beauty of a snow-covered landscape. Oh, how I long for it. Mud and rain, especially with lots of dogs, is just so flat-out depressing and frustrating that I've about lost my mind. Winter used to bring so much joy to me. Here, though, winter brings me to tears. It means everything dirty and wet and gross and constant cleaning, cleaning, cleaning. Kennel chores in the pouring rain and mud. Dogs muddy and wet. Changing straw constantly because it gets soaked. Everything smells. Everything is disgusting and exhausting. So exhausting that by the time I finish the kennels, I am soaked, covered in mud, and totaled. I can barely use my arms for anything else. So, Hooray! Alleluia! Thank you God! For one 1/2 day of clean, white, beautiful, refreshing snow! A girl couldn't be more grateful than I was this morning!
And the youngsters got to enjoy it, too. I wish I could have let them out for a big run, but I can't do that here. They still got to play in the day kennel a bit in it and not be covered in mud. And I was beyond grateful for that. So excited that I even dared get out the camera. I felt a tiny bit like the old me for a while! I hope you enjoy a few photos.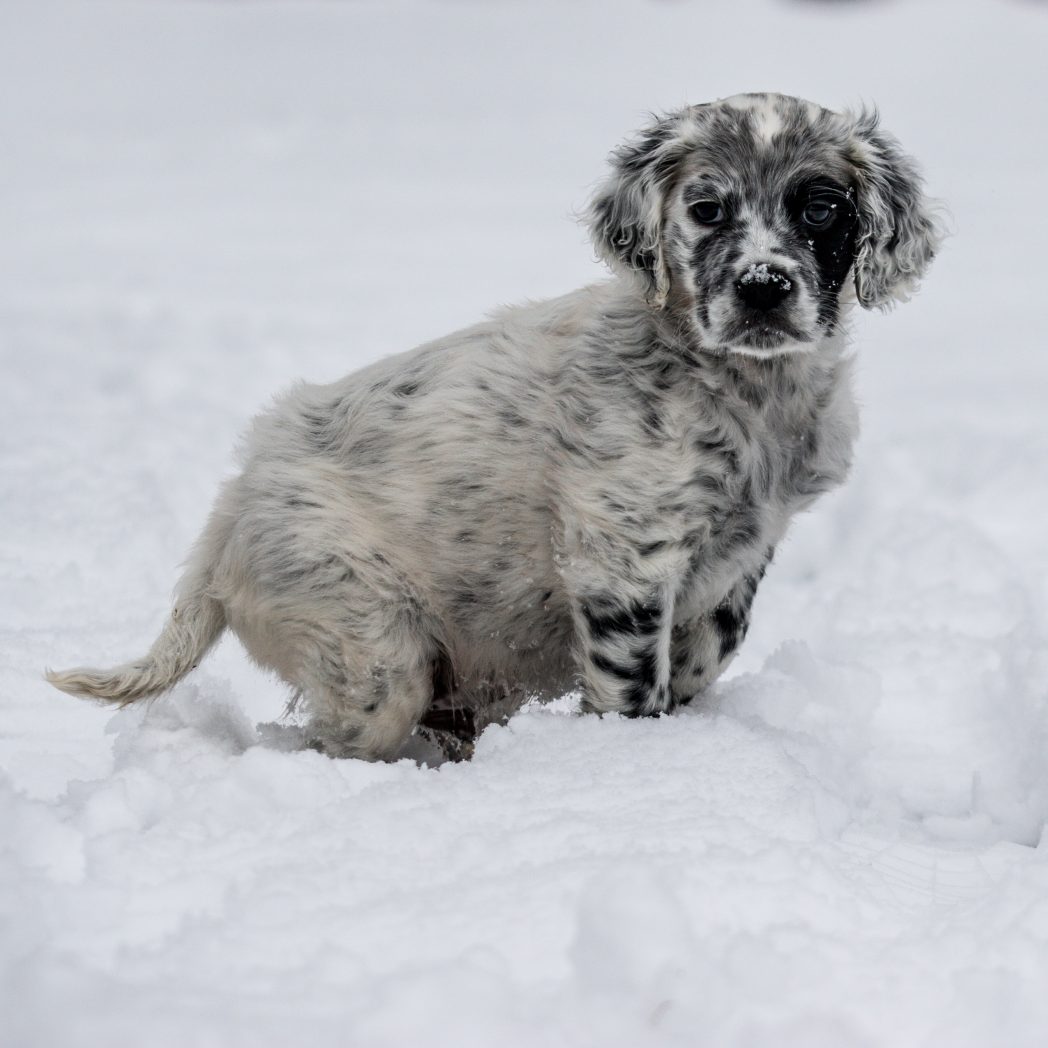 Gus is something else. The grand babies dubbed him "Gus-Gus" after a cartoon character, so it has stuck. And because I am so blessed to get to do video chats with the babies several times a week and they always want to see Gus-Gus. I took him with me to PA several times over the past month because I just couldn't leave this little guy all alone. Not that he would actually be alone-alone, but I wanted him with me to get loads of attention. So, he spent lots of time at the photography studio and some play time with the grandkids. Just what a pup and a special boy a little afraid of dogs needed! Anyway, "Gus-Gus" pretty much has run of the house now. He sleeps under my desk when I get the chance to actually sit at said desk, or in his little bed next to my bed at night, or under the dining room table in his other little bed or he loves his crate, too, while I'm outside for hours doing kennel chores. He's a little angel… except when his teeth are attached to the bottom of my robe or pants or the back of my leg through my socks as I am trying to do inside chores and cleaning. Oh how he loves to help me sweep and mop!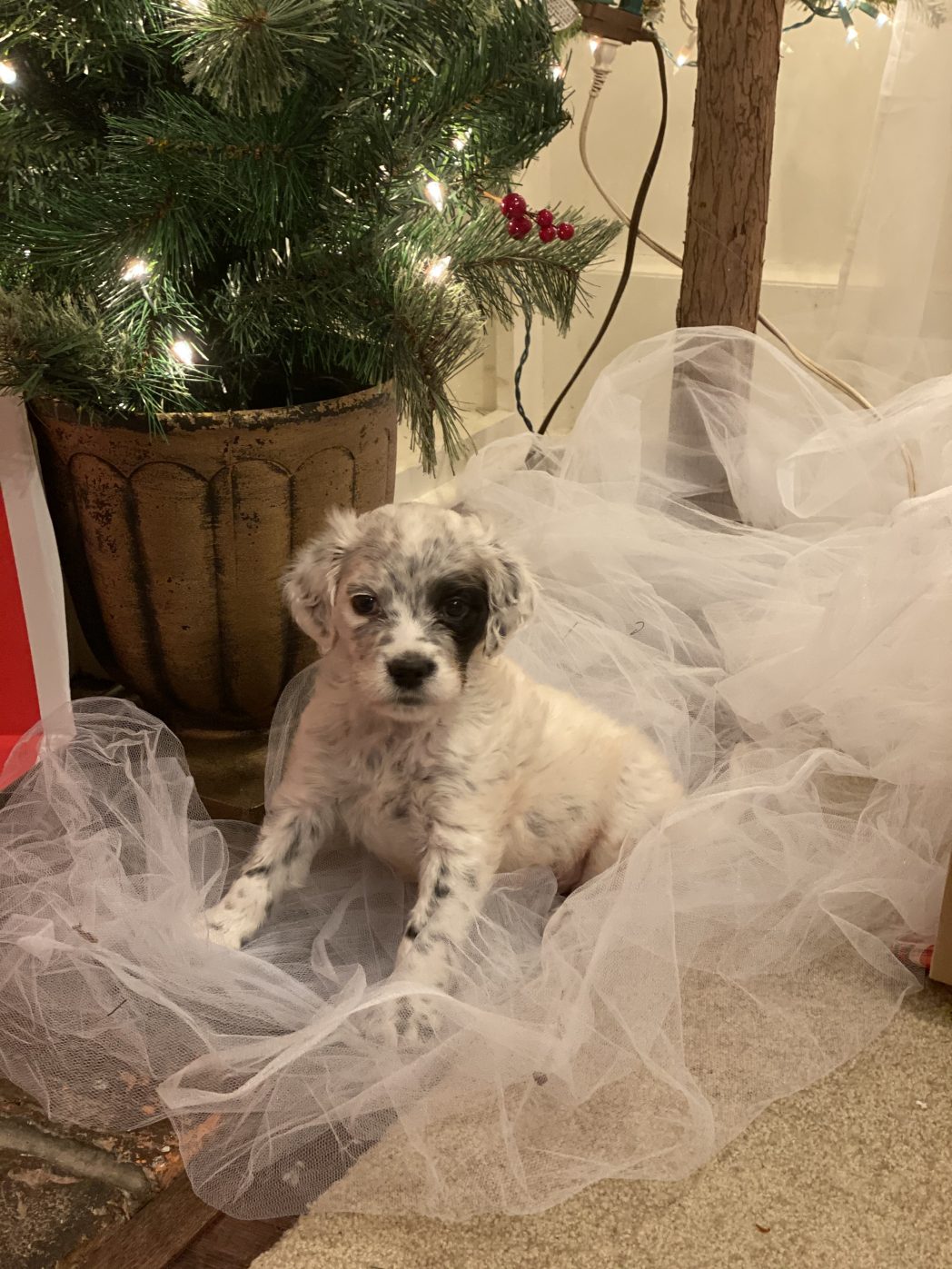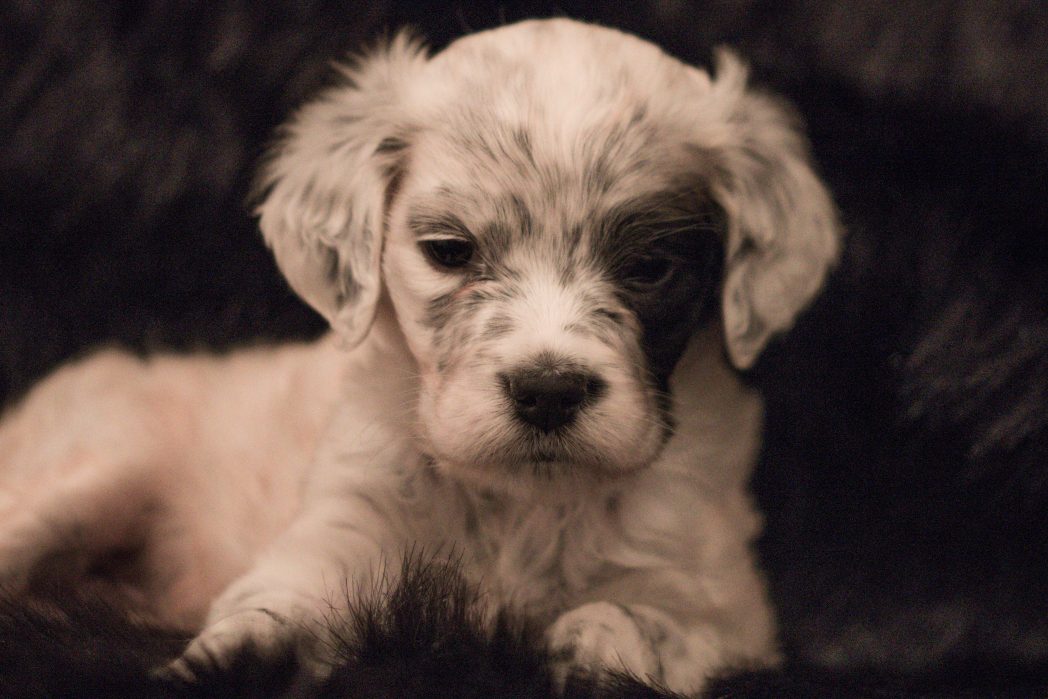 He has really grown in the past few weeks! It must be all the goat's milk and sardines. If you could see how excited the pups get for their goat's milk! They go crazy for it. And both are sooo good for them (and humans, too). No, it's not fresh raw goat's milk like our pack used to get from my beloved dairy goats on the farm in the UP, it's just made from the powdered stuff, but they still get many benefits from it. So many benefits that I'll give up just about whatever I have to to ensure they get to have it. I try to give it twice a day.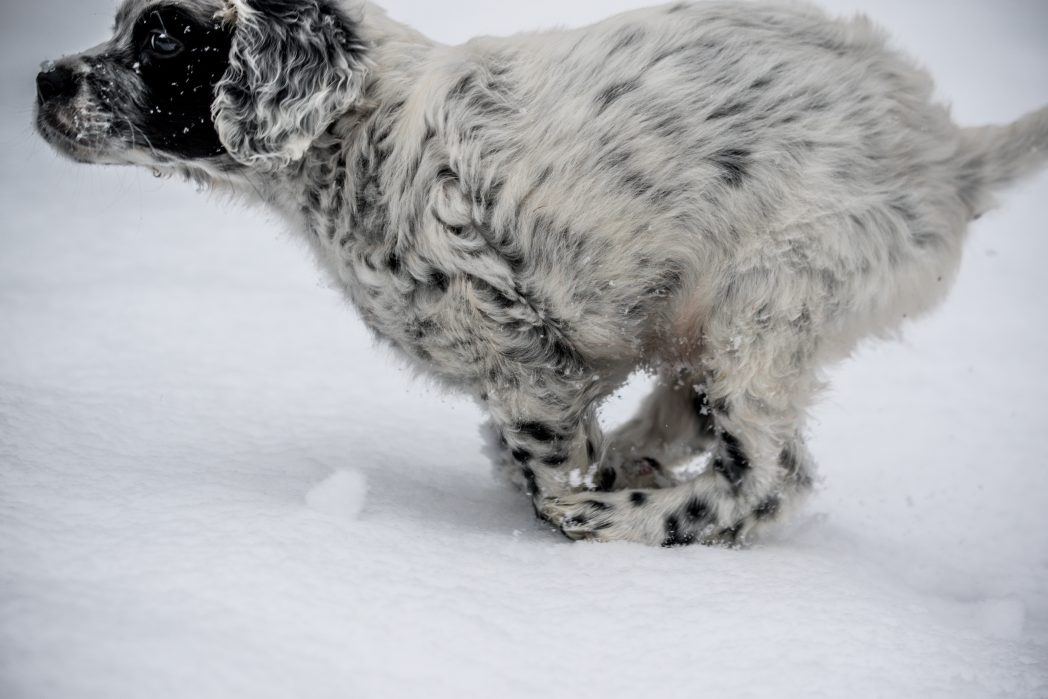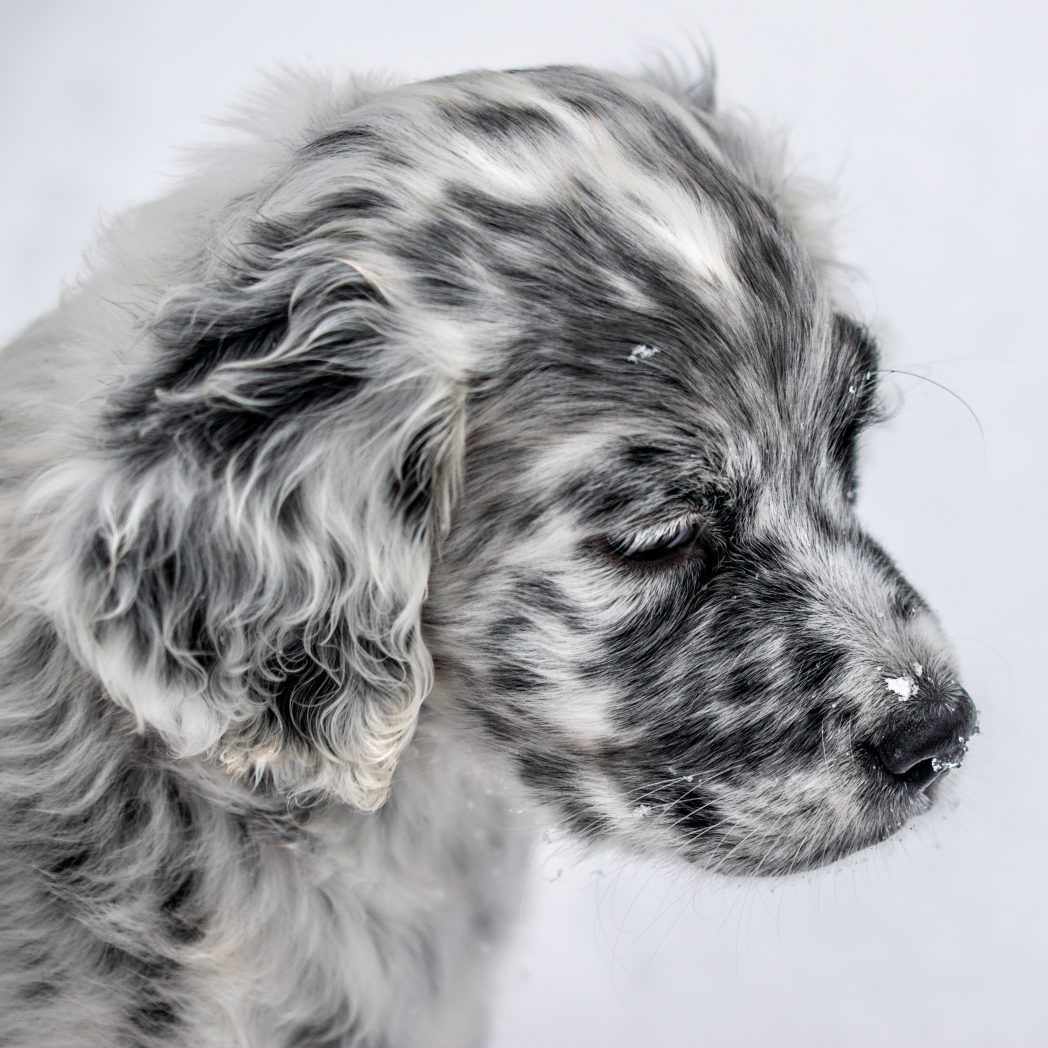 Hope, Bibi, and Elsa are growing into fine young ladies. I'm getting to catch up with them a lot this week. I just have one large crate and then the small crate for Gus, so I am trying to rotate them in the large crate.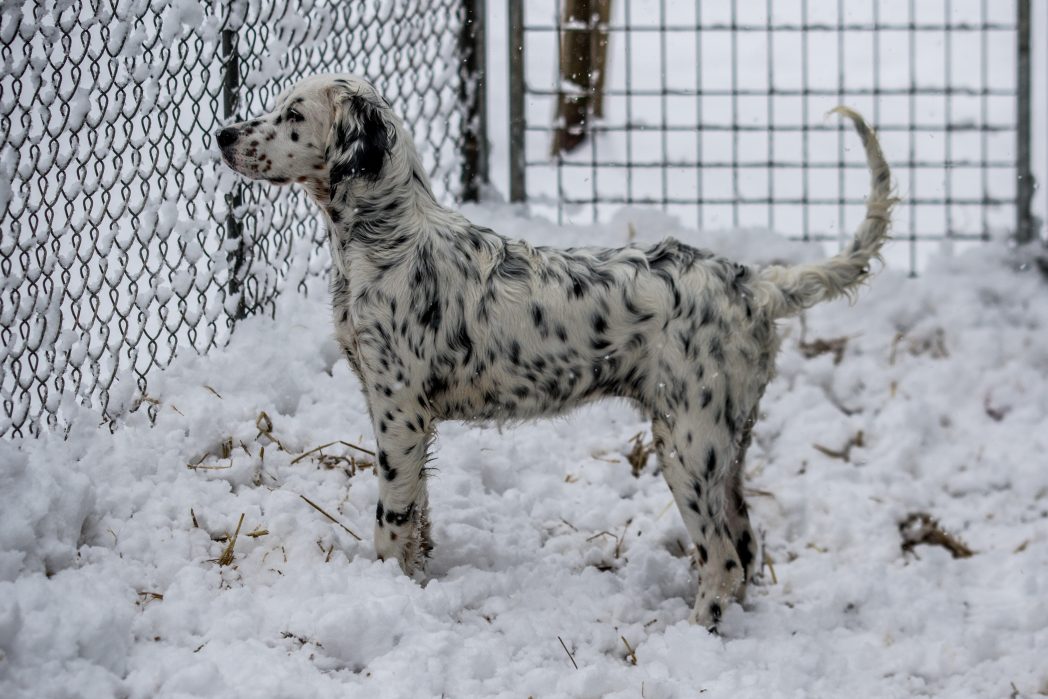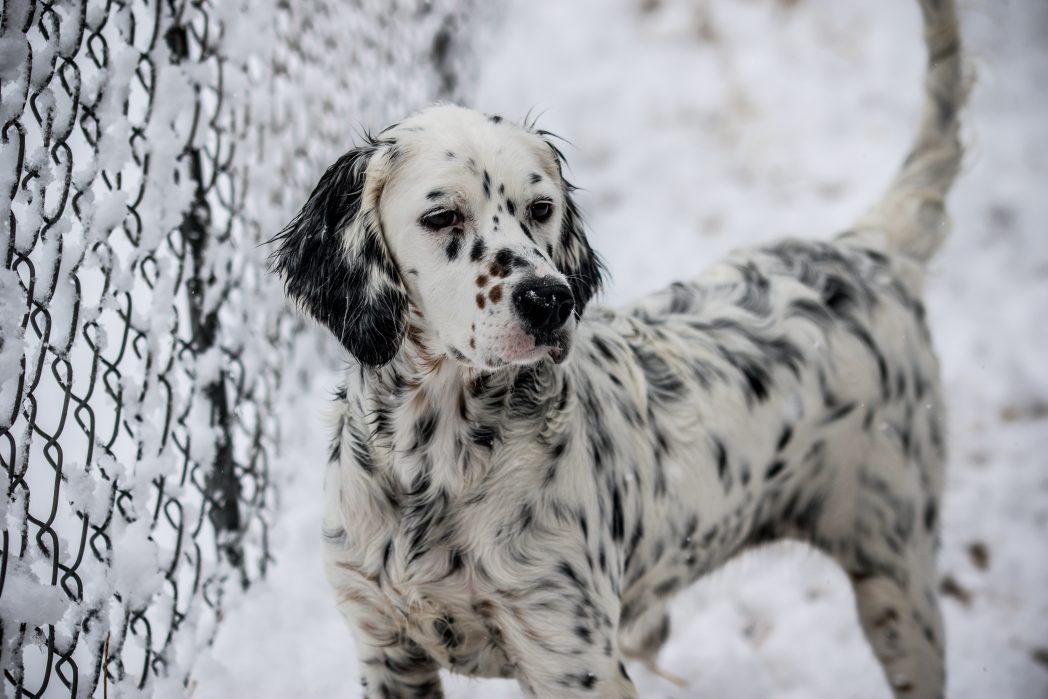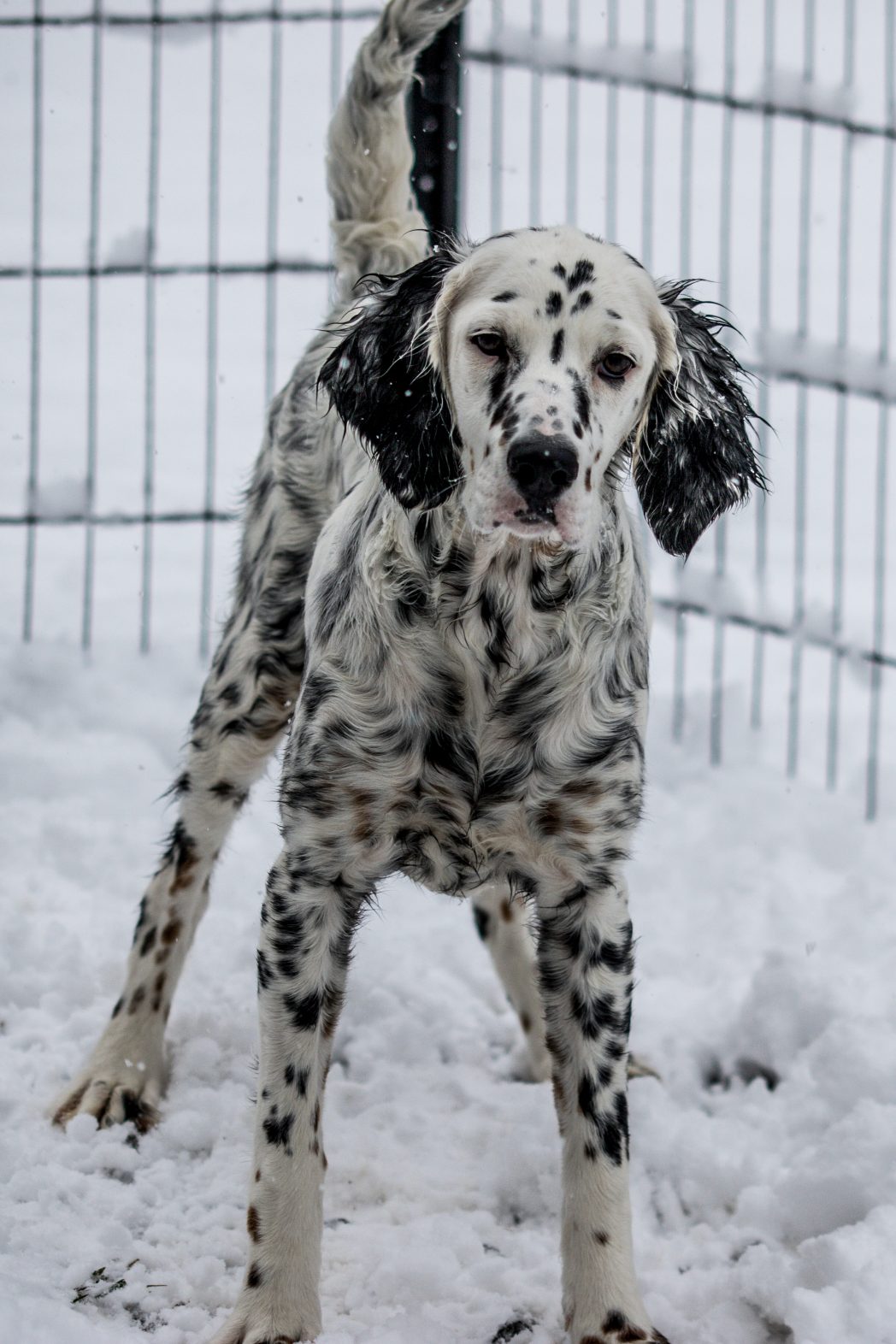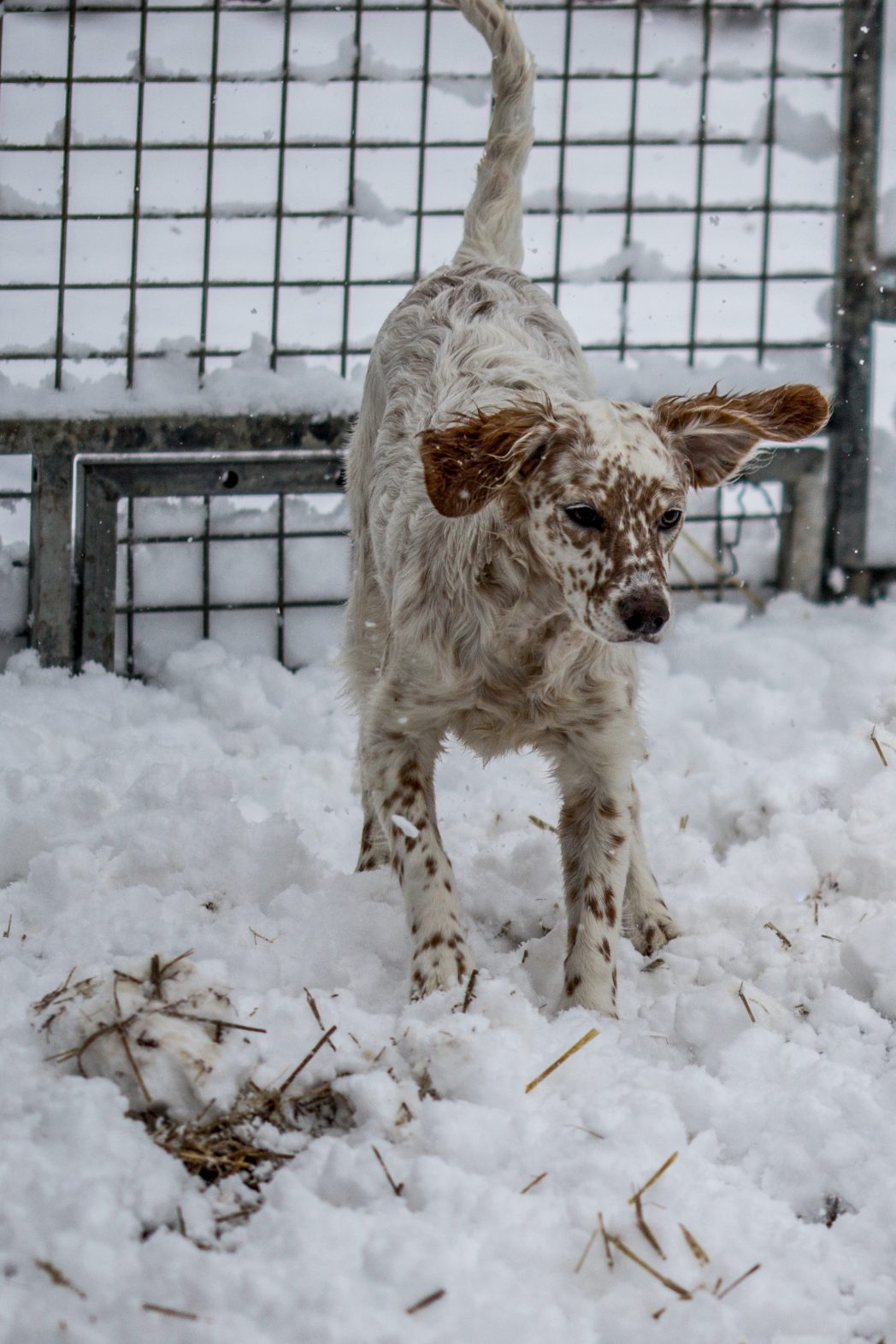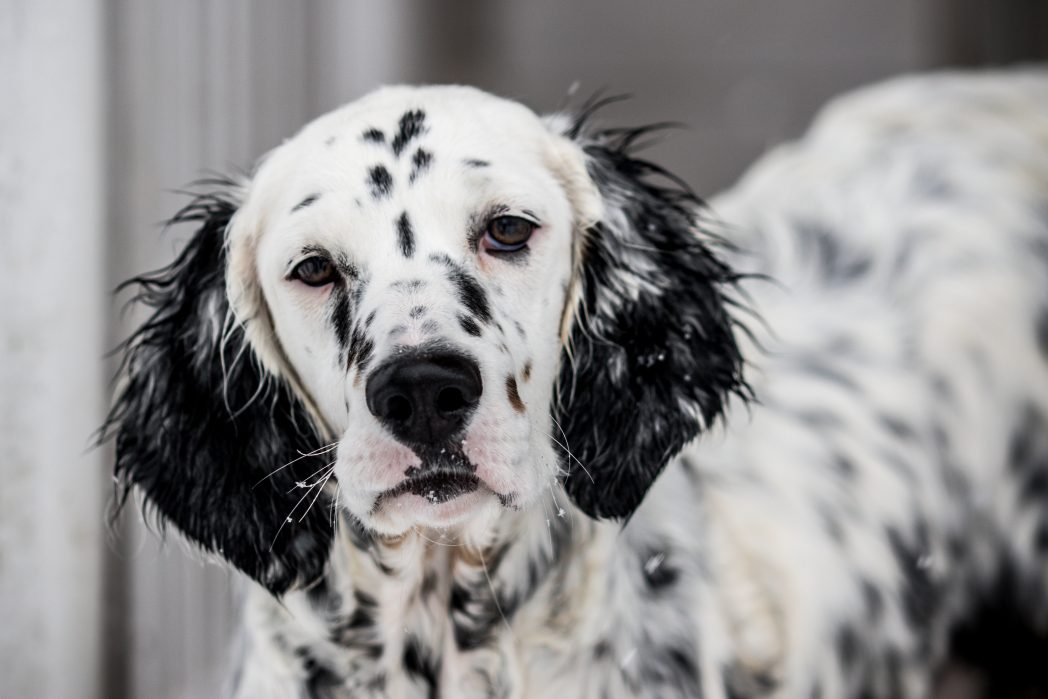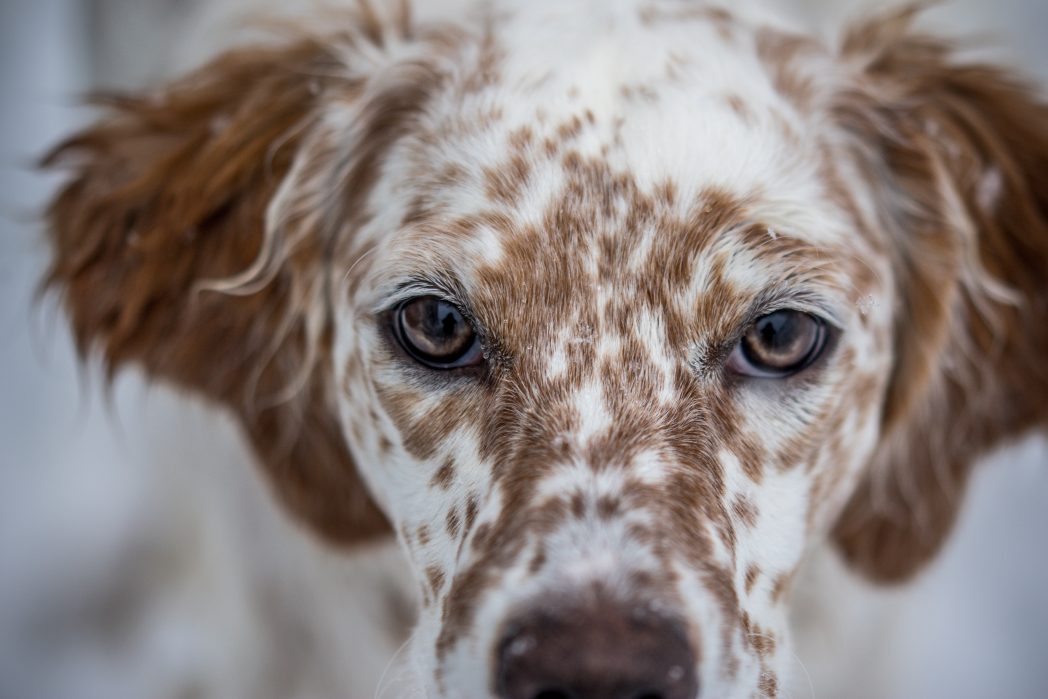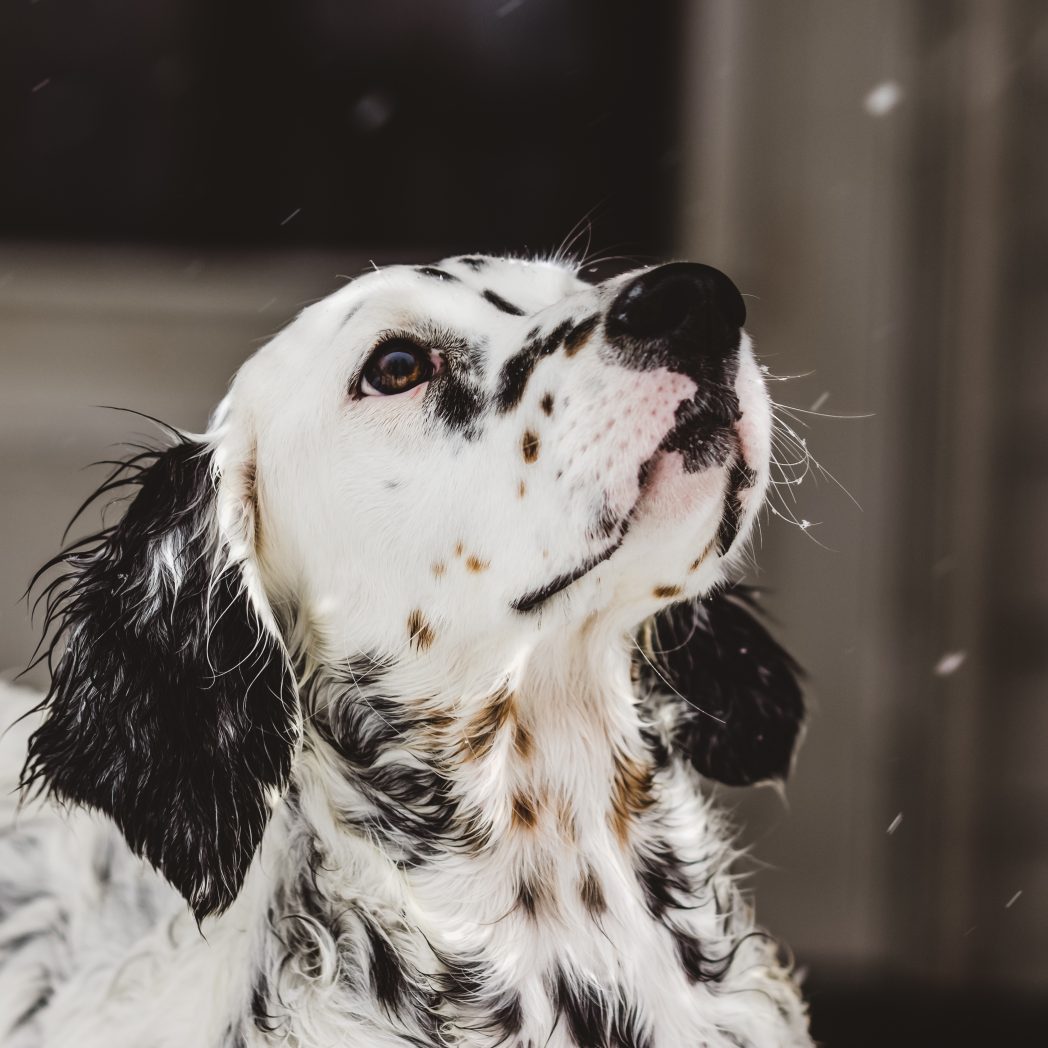 It was so nice to get out with the camera for a little while this morning. To get to enjoy watching the pups discover the joy of snow for the first time. I was so grateful for every second. Except that it also made me really, really miss the incredible beauty and freedom of raising and working our dogs in the beauty of almost 200 acres on the farm in the U.P. I keep telling myself to stop looking back, only enjoy the memories and be so grateful for them. But I'm kidding myself if I don't admit that it doesn't rip my soul to shreds at times. I just can't go there in my mind.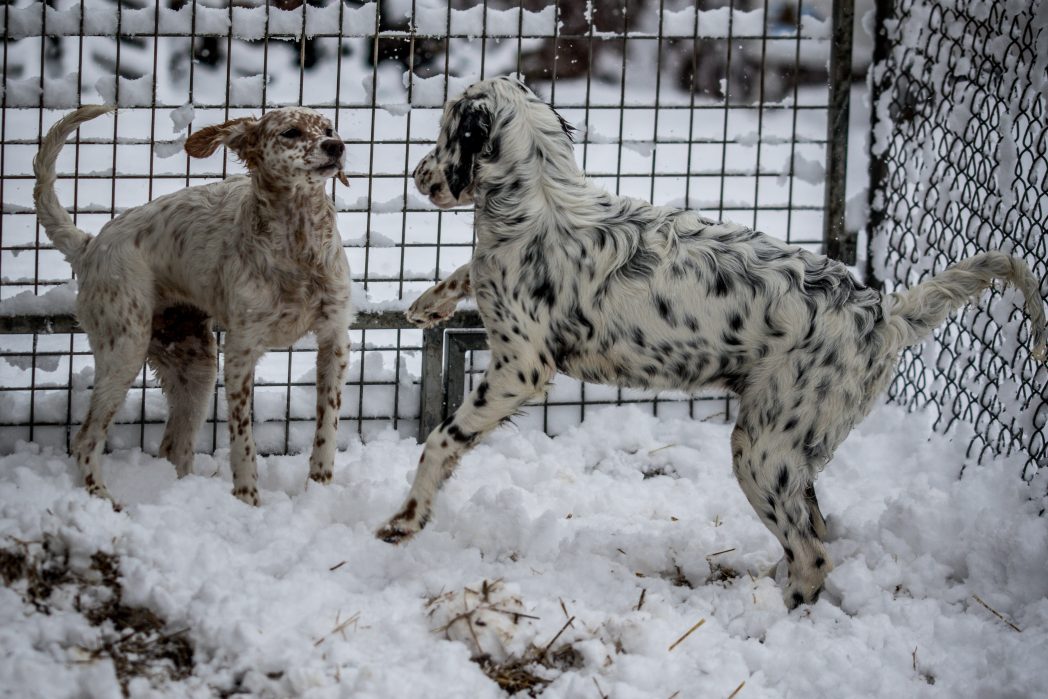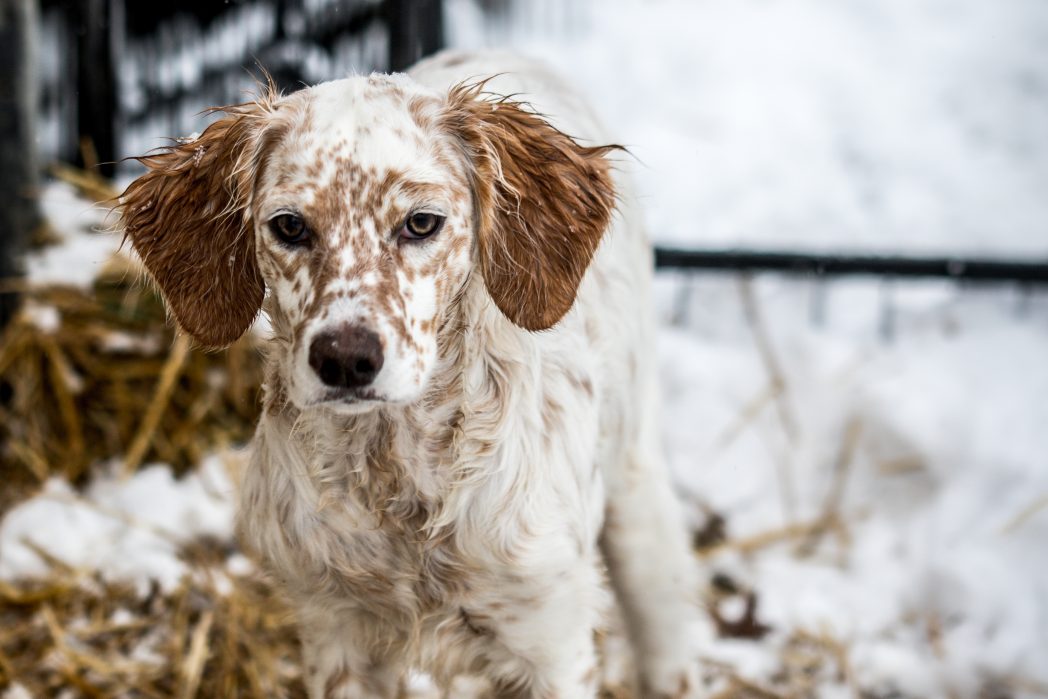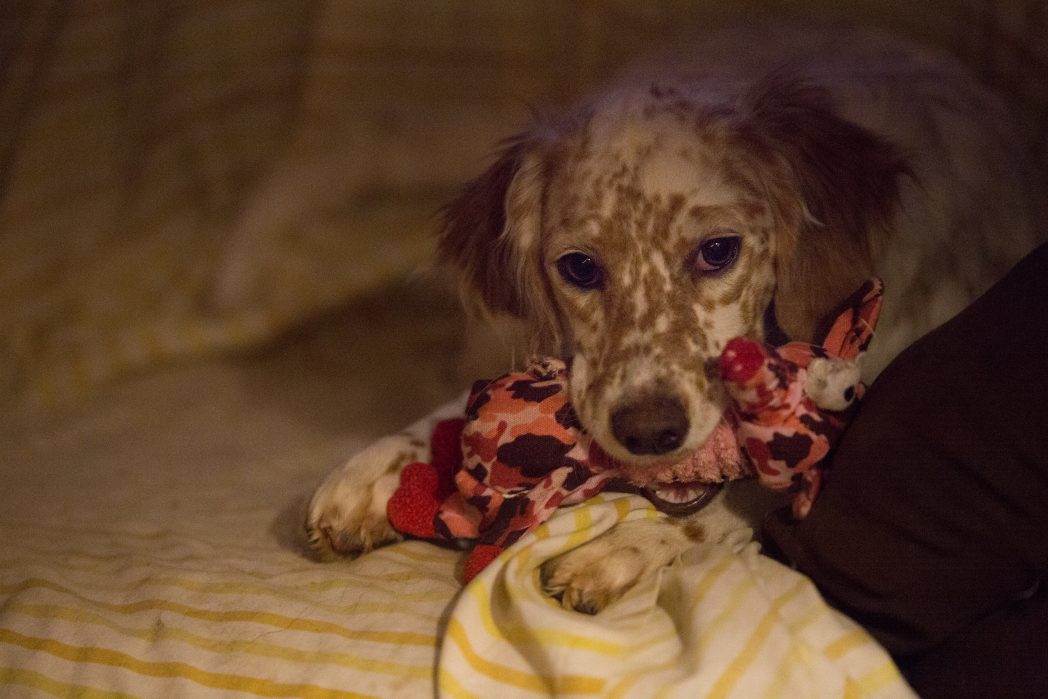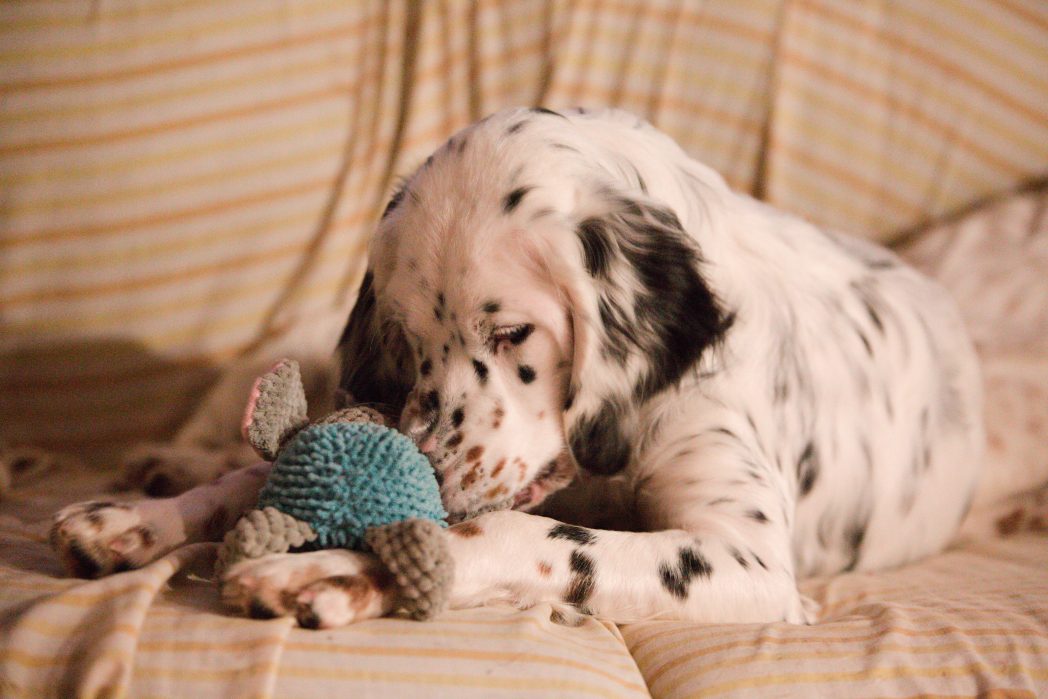 I have been invited to run some dogs! Someone released quail on leased land locally. So, if I can borrow some dog gear and get a ride, I'm going to run some dogs! Yahoo! That is absolutely something to look forward to! After Ruffed Grouse, Quail hunting used to be one of my absolute favorite things!
How about you? Are you hunting? I'm seeing tons of photos on my Instagram feed with lots of great upland hunting going on! I hope you are getting out there with your Llew. And, hey, I'll come along and photograph your hunt for you, okay? Just pick me up. You won't even know I'm there. 🙂
Lastly, I'd like to say Happy New Year! I meant to do a long post on that. I don't know where the past week has gone already! I still have Christmas cards to write!!!??? I finally get a box of cards and haven't had a chance to write and mail but a few. I am still going to do it. Hopefully people won't mind too much getting a Christmas card for Valentine's Day.
Well, anyway, I truly hope 2020 brings you countless blessings. I know everyone says it, but somehow I want you to know I really mean it. This community of Upland hunters and Llewellin Setter lovers is a very special group to me. I am so grateful for you. I am so grateful for all of the supportive emails, calls, donations, letters, and the friendships made. I continue to have hope that this breed will stay the ultimate upland hunting dog. Rather I get to continue to play a tiny part in that remains to be seen. But it doesn't matter. The past two decades have filled my memories and heart and many homes with dogs that have touched lives.
I hope this year, you can look for the good in everything, everyone, everywhere, every day. Look forward and UP. You get one life to live. What are you going to do with it? Who are you going to show love today? What really matters right now? Will you remember it tomorrow? Will what you do today make a difference in someone's life? I think about that constantly lately… I haven't figured it out and most days I'm sure I get it all wrong. I know I do. But I do know that sometimes just smiling at a stranger or the cashier at the store that looks so irritated or exhausted and that just by looking in their eyes and saying a simple, "Hello," and "Have a great day," can change their mood, change their face, make their day. Or just take their mind off their problems for that one minute. Sometimes it is the smallest gesture and a kind word that can make a huge difference. And it's contagious. I find when I put my own self-consuming crap away for a minute and look into someone else's and find a way to make them smile or know they matter or someone else noticed them. It is the smallest thing and really does make difference. Just be kind. Smile. Be grateful. Go out of your way to help someone today. No matter what anyone else does, we are responsible for ours. Theirs is theirs. Ours is Ours. The world is so negative–everyone else will bring up the bad, the cup half empty, the cons, ya-da, ya-da… I do it everyday by not being more appreciative of this place I live now. But there is good and something beautiful to be found everywhere. So, today, tomorrow, this year, be different. Be uplifting. Edifying. Seek the good in everyone. Concentrate on the good. Forget the negatives. It changes everything. Try it.
Finally, brothers, whatever is true, whatever is honorable, whatever is just, whatever is pure, whatever is lovely, whatever is commendable, if there is any excellence, if there is anything worthy of praise, think about these things.

Philippians 4:8
And, hug your Llewellin Setter tonight. 🙂
-M.