Recommended Products and Resources for your Llewellin Setter
The following are products that I personally have used and recommend for your Llewellin Setter. I've included everything from recommended puppy and dog foods, treats, dog toys, grooming equipment, training gear specific for your Llewellin Setter, the best dog beds, and upland hunting gear from boots to jackets and books!
Note: I will only recommend products, services, etc., that I have personally used. Some of the products I recommend are affiliate links that I make a small commission on if you purchase via the link. It is of absolutely no extra cost to you.
Llewellin Setter Gear:
Mendota Slip Lead (pictured). Made in the USA. My favorite lead. I go nowhere without one or five. 😉
My Favorite Tracking and eCollars
My Favorite Collars
Products for Flying Llewellin Setter Puppies:
Recommended Llewellin Setter Toys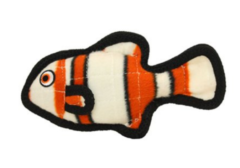 My Favorite Dog Bed for our Llewellin Setters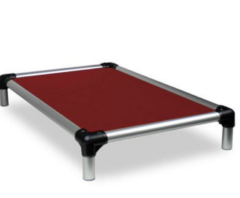 The Kuranda Dog Bed is my absolute favorite dog bed. They are orthopedic, chew proof, and easy to clean. The design gets the dogs and puppies up off the floor. The beds can be used inside and out and they come with a chew guarantee! You can add a fleece pad for extra cushion and warmth in the winter. Remove the fleece for summer, the dogs love the air circulation. Kuranda has many styles and fabrics to choose from and they even have the fleece pads, a version to fit different size crates, and even a bunk bed version! You can buy replacement parts and more.
Products For Grooming Your Llewellin Setter
Recommended Foods for Your Llewellin Setter
Commercial Raw and/or Freeze Dried/Dehydrated Foods (First choice for your dog or puppy):
Iron Will Raw (Only available in Canada and they currently do not ship to the U.S.)
Open Farm Freeze Dried I use Open Farm Freeze Dried when traveling especially, but Totem grew up on it and the puppy kibble while transitioning to raw. She goes crazy for the freeze-dried. It is so nice to have on hand while traveling especially for breakfast or when I was exhausted from all-day hunting and had forgotten to take raw food out to thaw in the morning. When on the road, I couldn't receive my usual subscriptions to raw (from Darwins and wasn't near stores that carried Steve's or Viva, etc.) so having a huge stash of Open Farm Freeze Dried was essential.
Steves Real Food Available at better pet food stores and online.
Dry Kibble:
Products I Recommend for Excellent Health of Your Llewellin Setter
My Favorite Upland Hunting Boots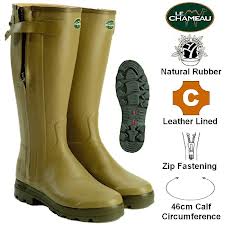 A comfortable, waterproof boot is essential in the field. I can personally say Le Chameau makes the best. It is an investment in your feet that will outlast any other boot. My favorites for upland hunting are:
Everything made by Le Chameau receives rave reviews. The Chassiers and Jamesons are the two I can make personal recommendations on, owning both myself. Read my review on boots here.
Upland Hunting Jacket:
Non-toxic Tick Products for Your Llewellin Setter:
Resources for Your Kennel Website:
My Favorite Books/Publications: