Puppy Update: October 6, 2019
My mission is to help you have a healthier dog and breeders to raise healthier Llewellin Setters puppies through educational content based on over twenty years raising, training, and breeding Llewellin Setters. To help support these efforts, this page may contain affiliate links. I may earn a small commission for qualifying purchases at no cost to you.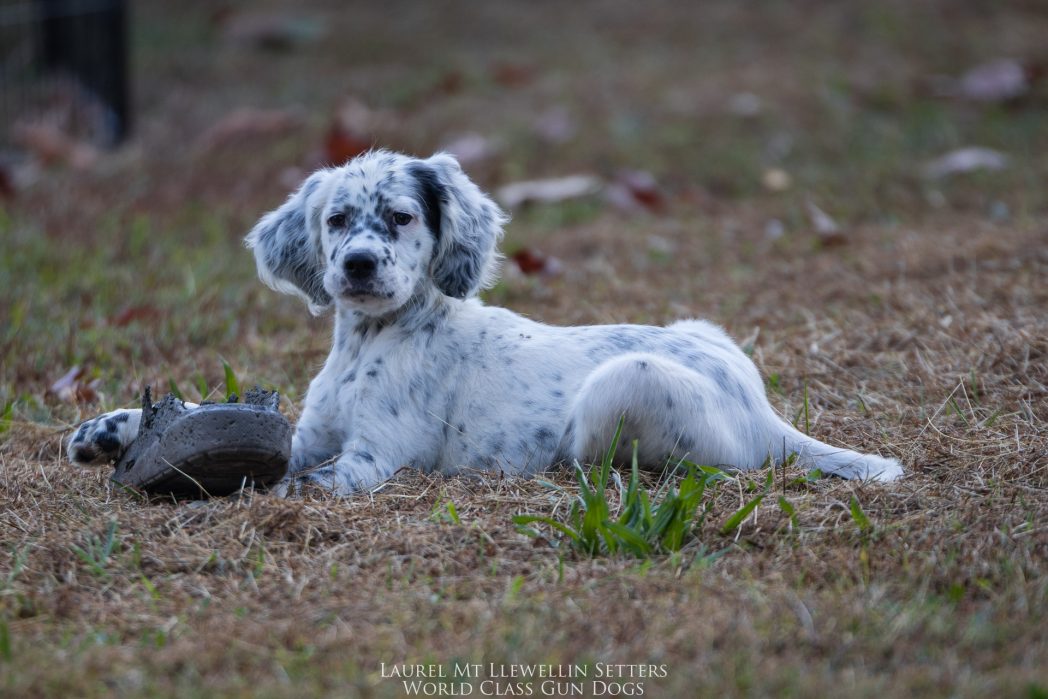 The temperatures have finally fallen into the 70s here and what a welcome relief from the mid-90s! The pups and I get to get out to enjoy romping and playing so much more. And they are something else! They want to explore everything everywhere and it has become quite the job of keeping track of them all when out.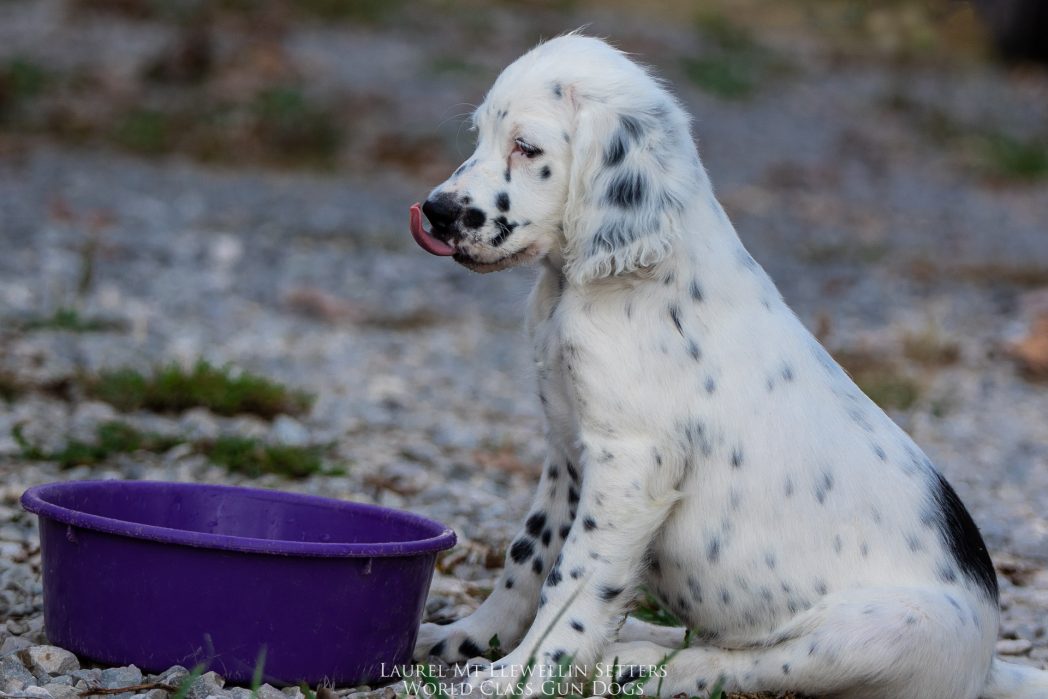 We head outside very early–it is still dark–but they need to get out to potty and are hungry, hungry, hungry–they are chow hounds and I can't believe how much they are eating now. So, I take them out and they go into their "day kennel" that the very helpful fellow from down the road helped me put up. That frees me up for a few hours to clean up the overnight mess, have a sip of coffee, then get all the adult dogs and kennel chores done. Now that it has cooled down, the pups get out for a before lunch-time play so they can have lunch after and take a long afternoon nap.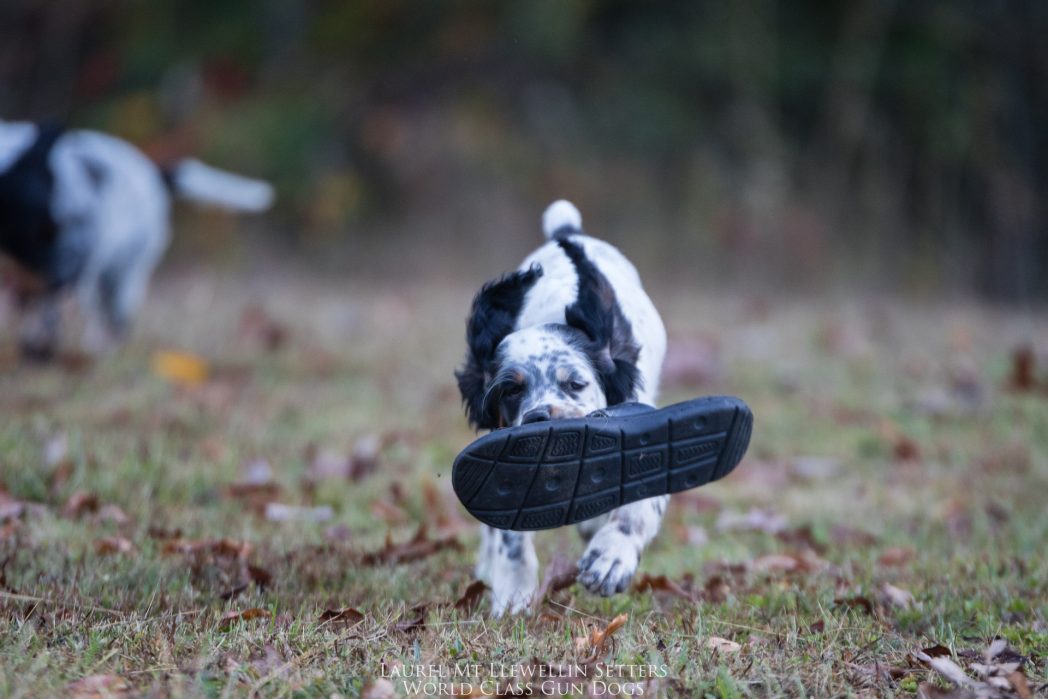 The pups think everything is something to play with and play with and destroy it they do! But, they have to play and they have to chew. Very bored with their little puppy toys, I can't wait until I can get them a ton of new toys and bones to sink those little needle teeth into (instead of my flesh). 🙂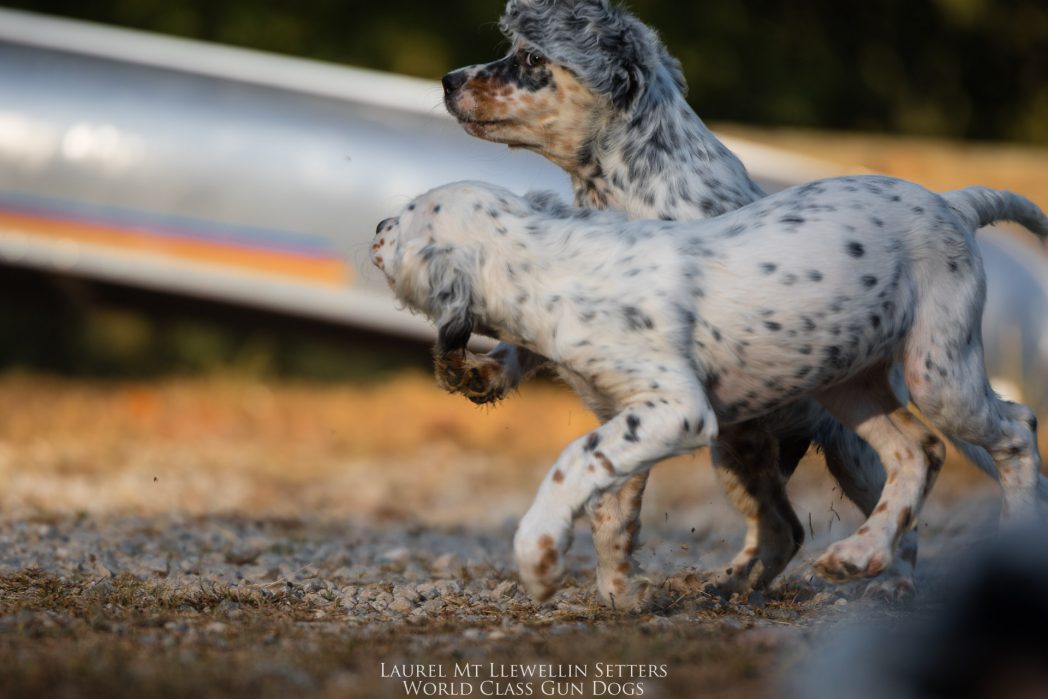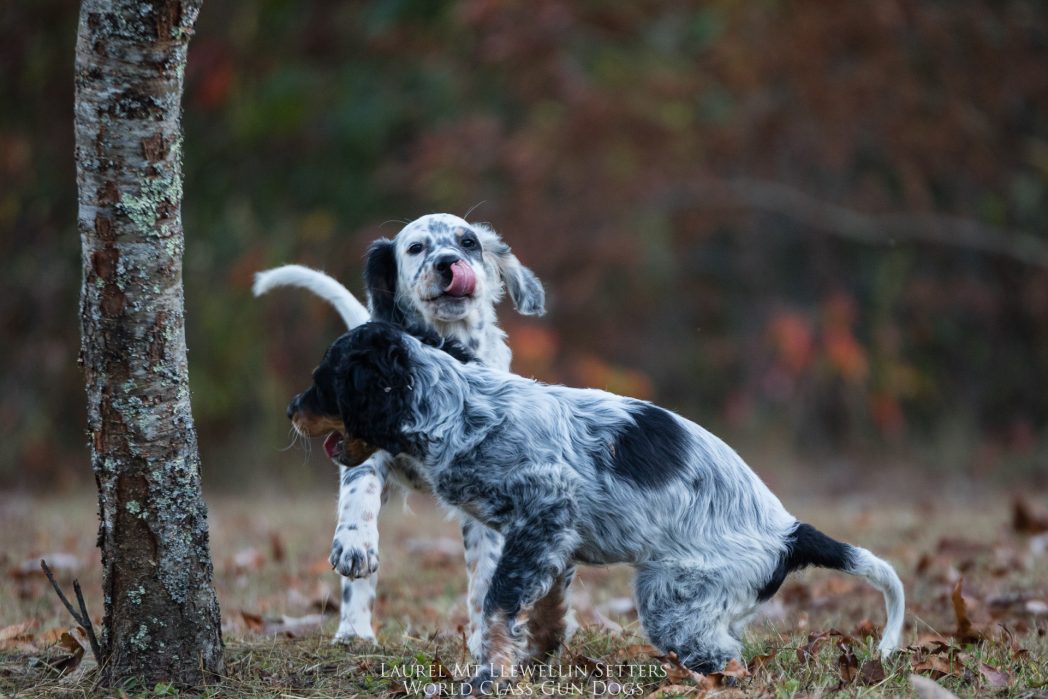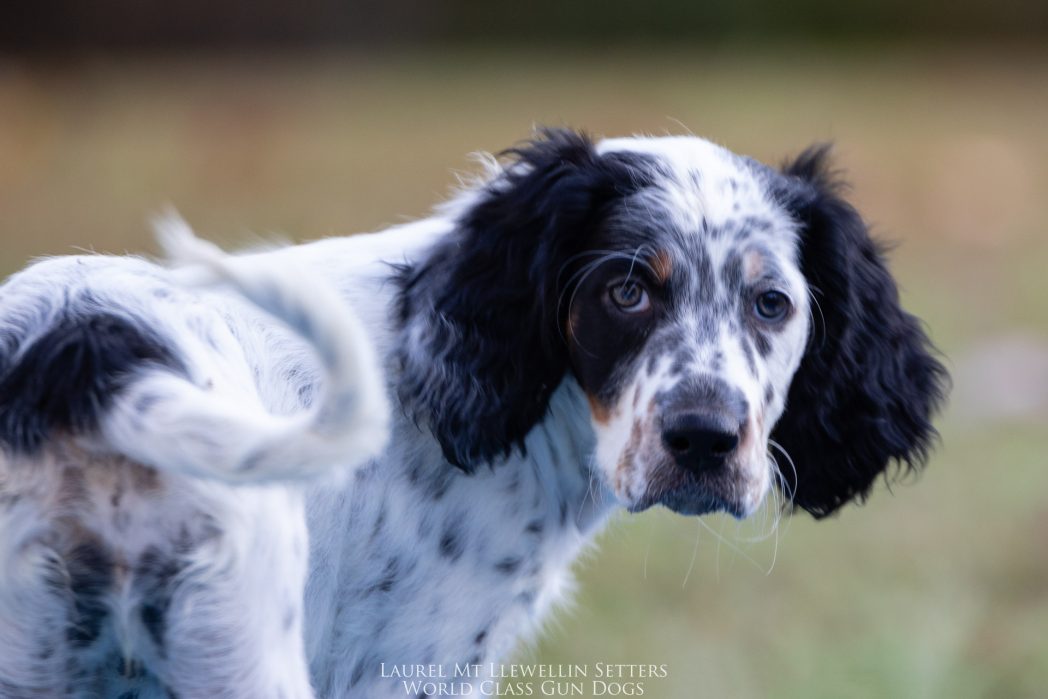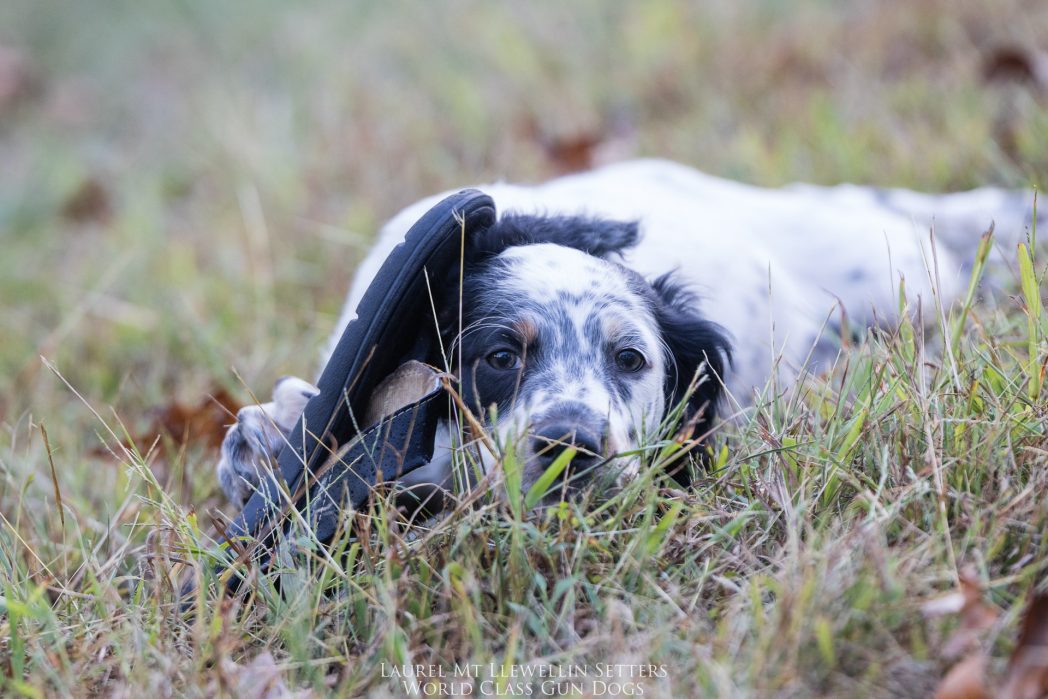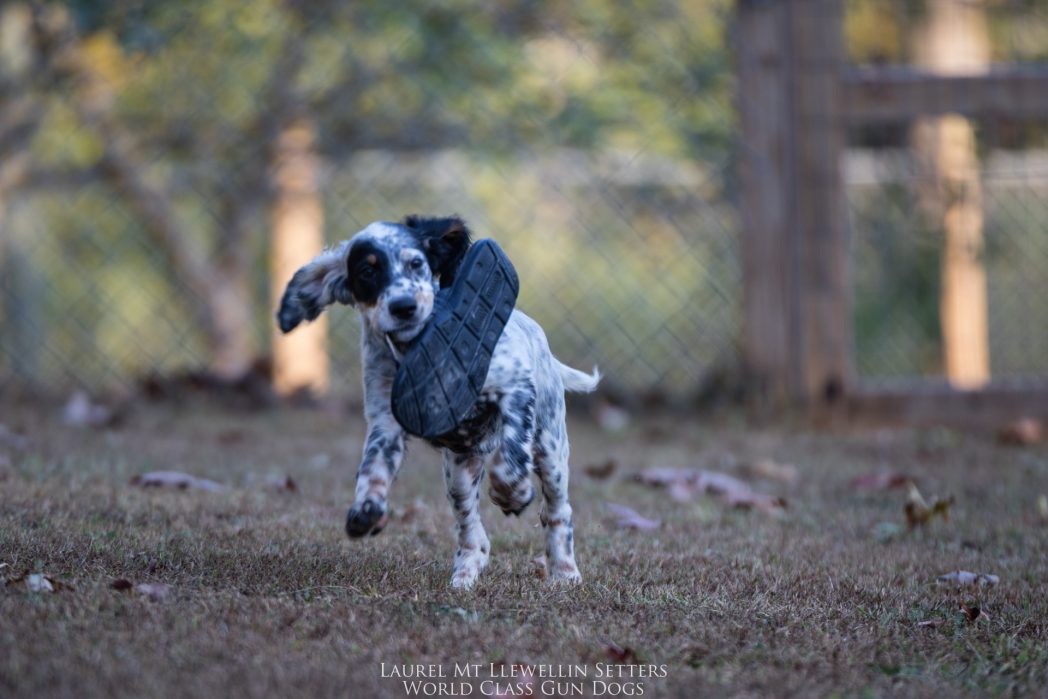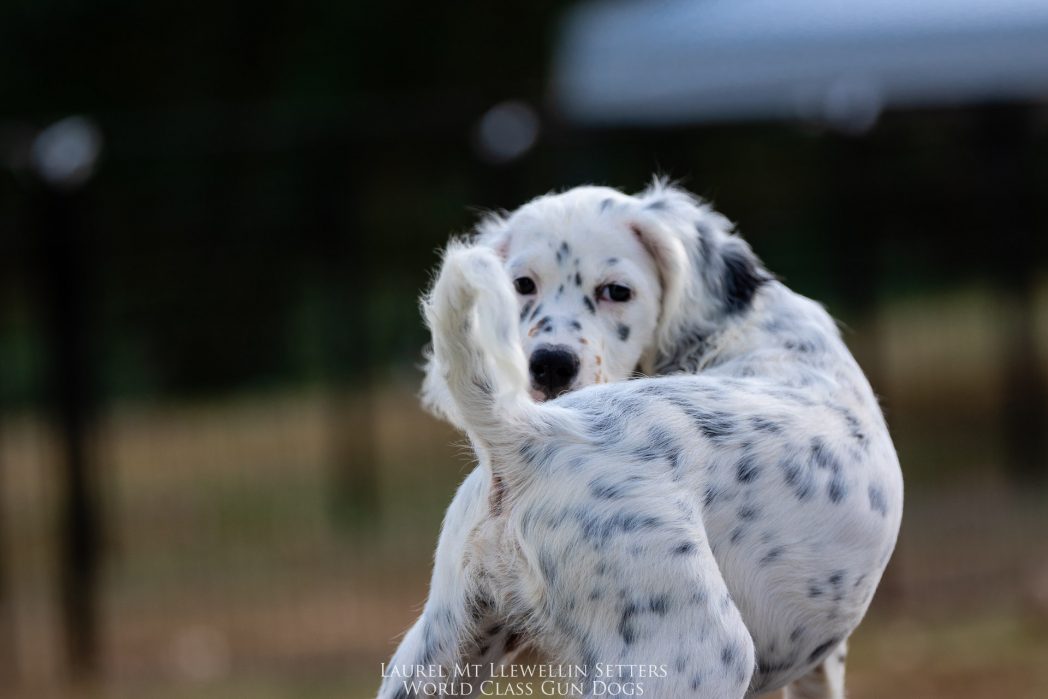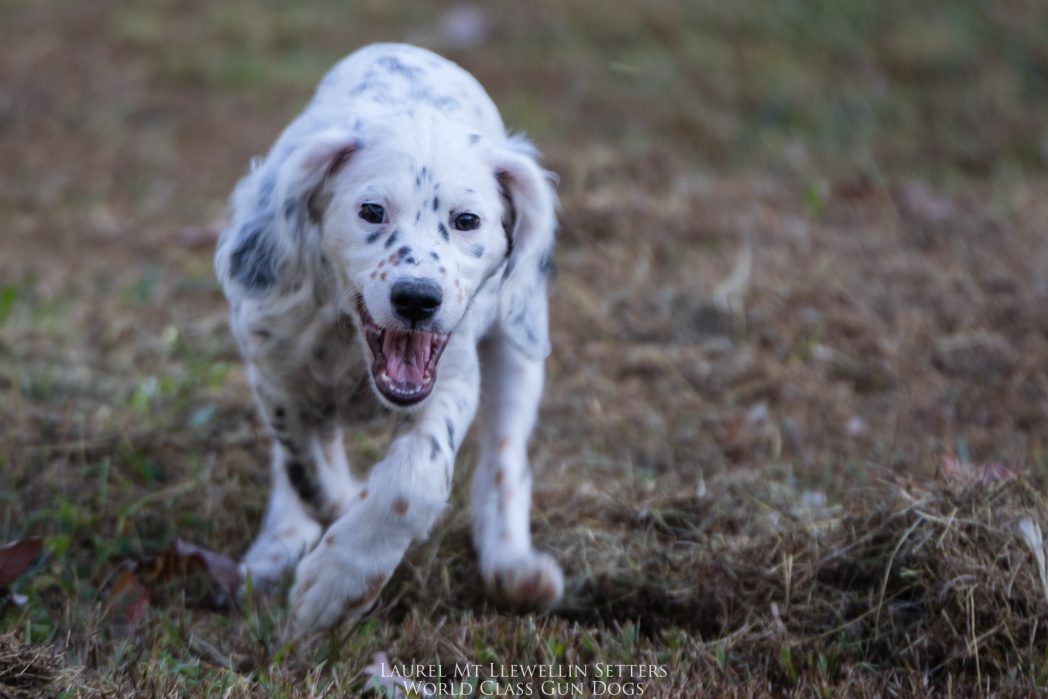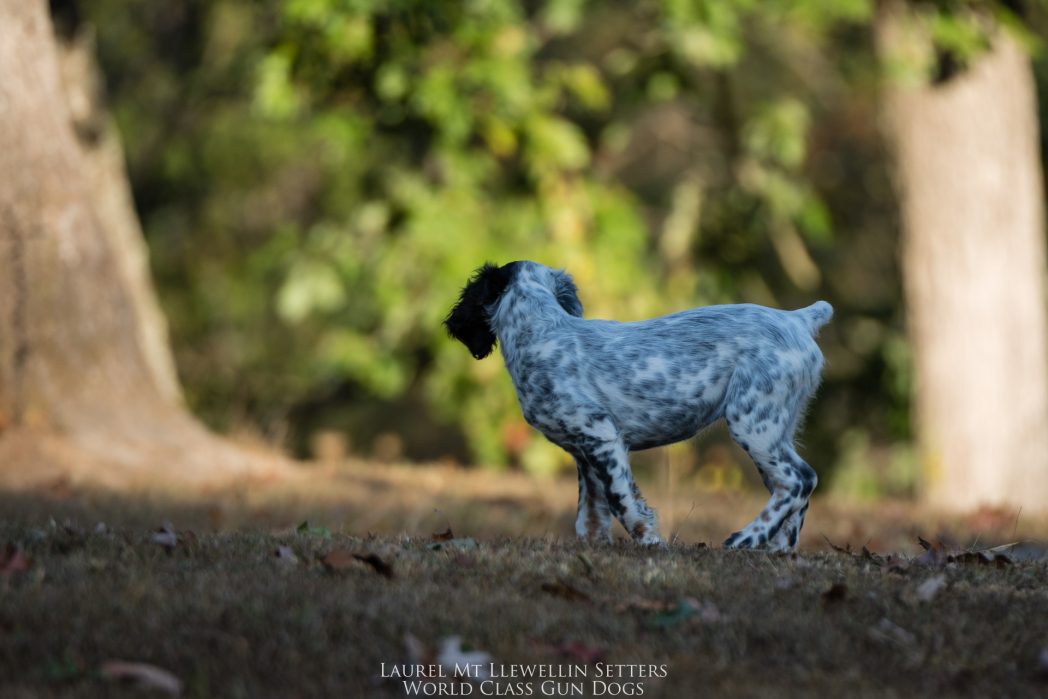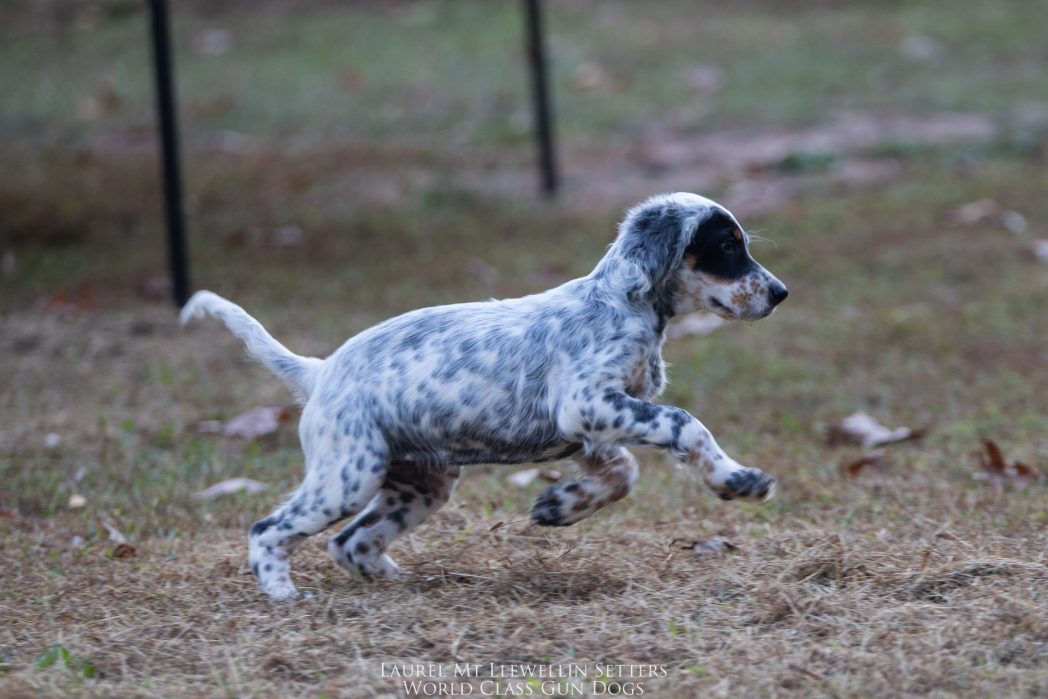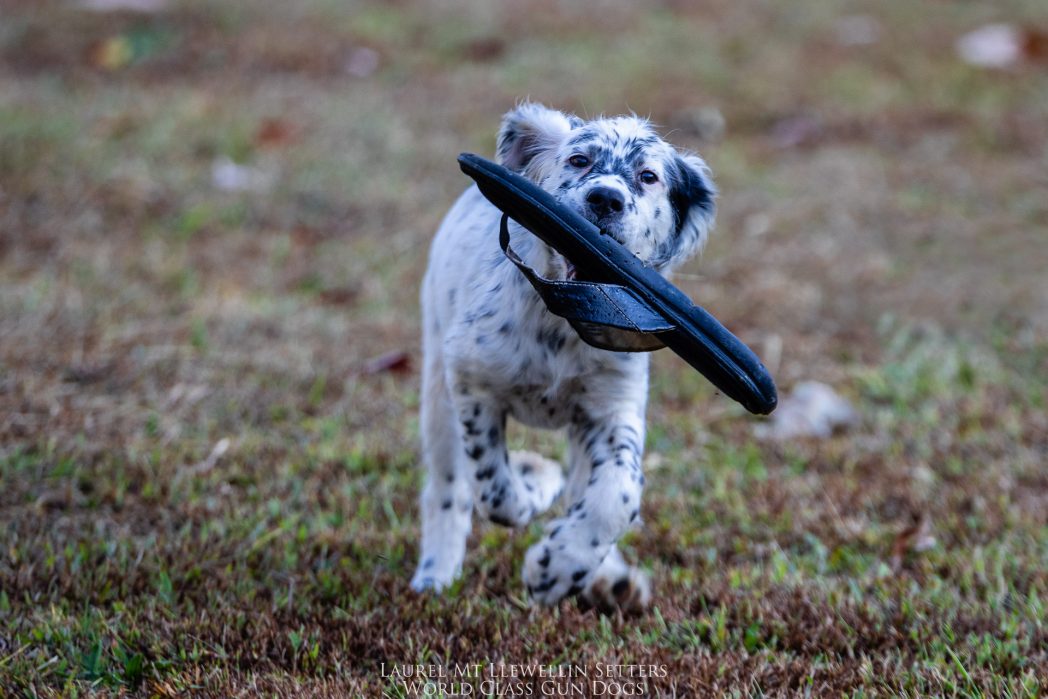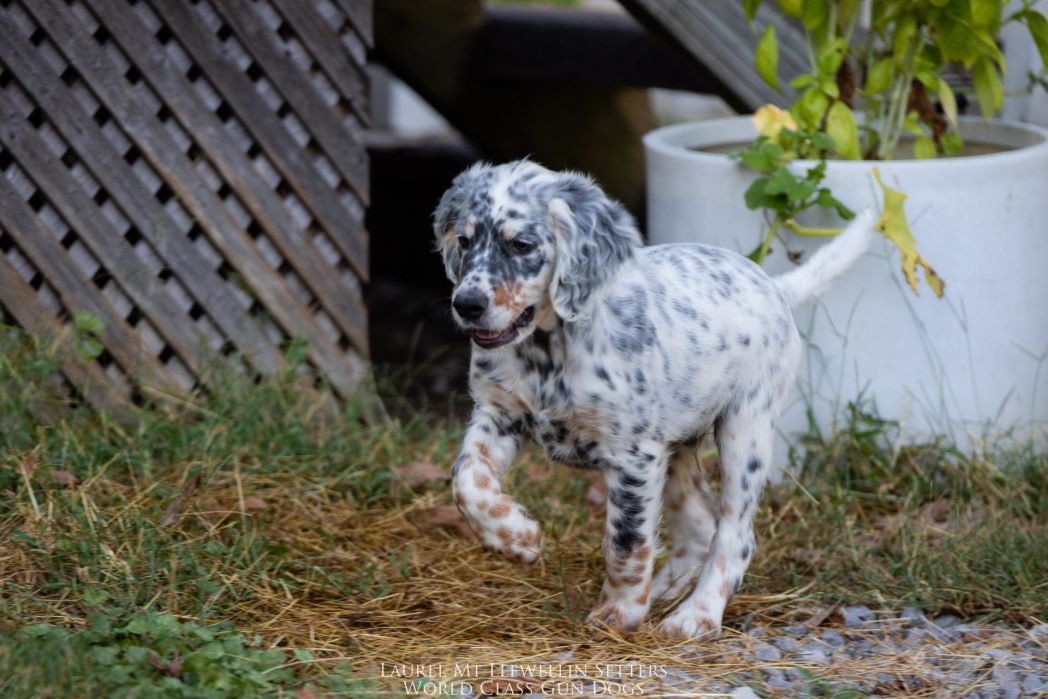 That's all for today. It is pretty boring here. There are no birds so no bird hunting. Just enjoying the pups (now 11 weeks old) and day dreaming of times afield. ::SIGH::
Be sure to see the previous post about available pups.
Hope you are getting out with your bird dogs and enjoying the best time of year pursuing upland birds.
Hug your Llewellin Setter tonight.
Love,
M.