Available Puppies Update September 29th, 2019
My mission is to help you have a healthier dog and breeders to raise healthier Llewellin Setters puppies through educational content based on over twenty years raising, training, and breeding Llewellin Setters. To help support these efforts, this page may contain affiliate links. I may earn a small commission for qualifying purchases at no cost to you.
Hi all,
I hope you are enjoying early seasons of upland hunting everywhere. I'll admit I am beyond envious if you are. I hold on to the memories of years past and the opening weeks that I love.
Things are trodding along here in the hellacious heat and hell of West Virginia. The puppies are my joy and are becoming the joy of many others that have waited years.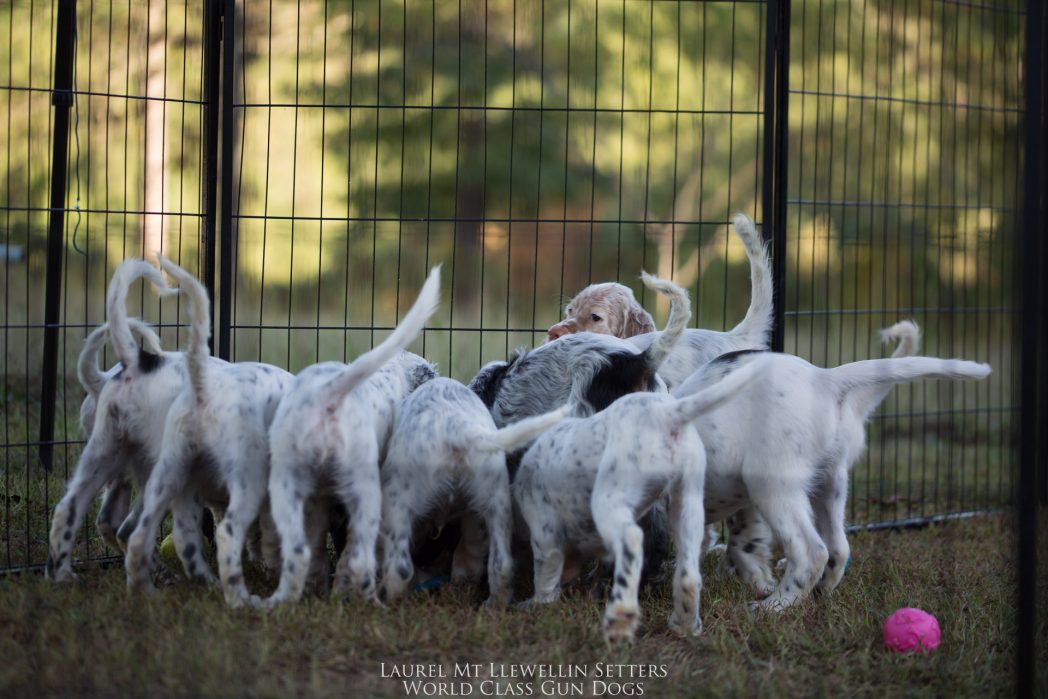 The pups spend days outside with 2-3 big play sessions (depending on the heat) and they come inside at night. They are growing into magnificent little bird dog machines. I absolutely love these litters and all I see them turning into.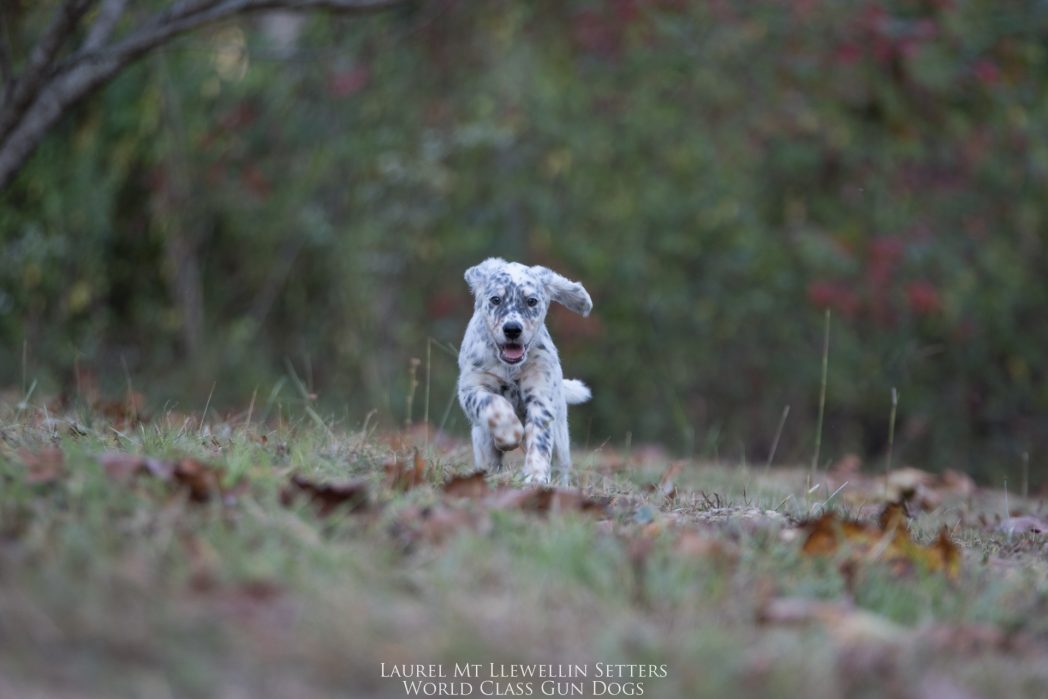 The following pups are currently available for sale, are 9-10 weeks old and ready to go. Puppies are $1,500 and there is a "product" in the store for payment via credit card, etc. If you are owed a puppy, please choose your pup immediately. Pups have now had 2 vaccinations, several dewormings, etc. They are beautiful, healthy, thriving pups.
From Hazel x Cowboy, whelped July 18th, 2019: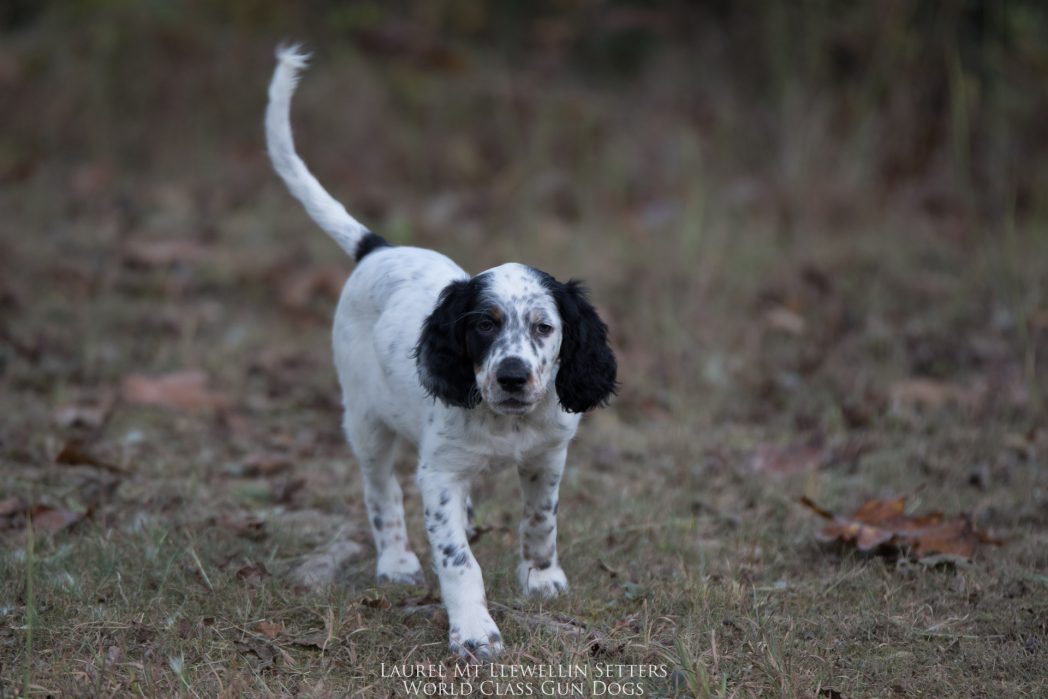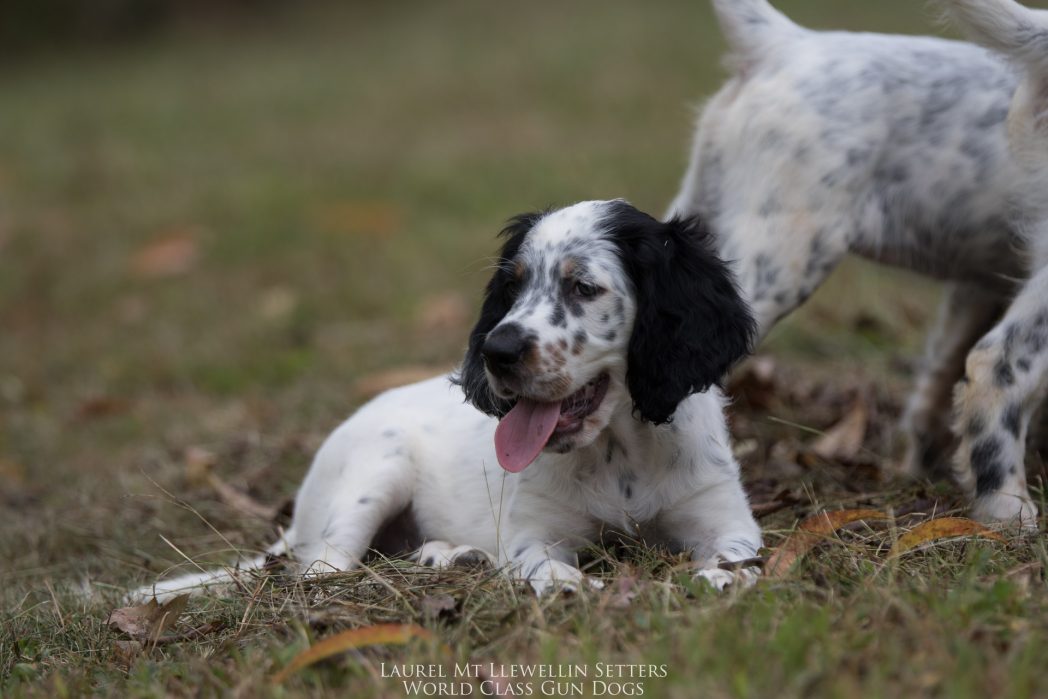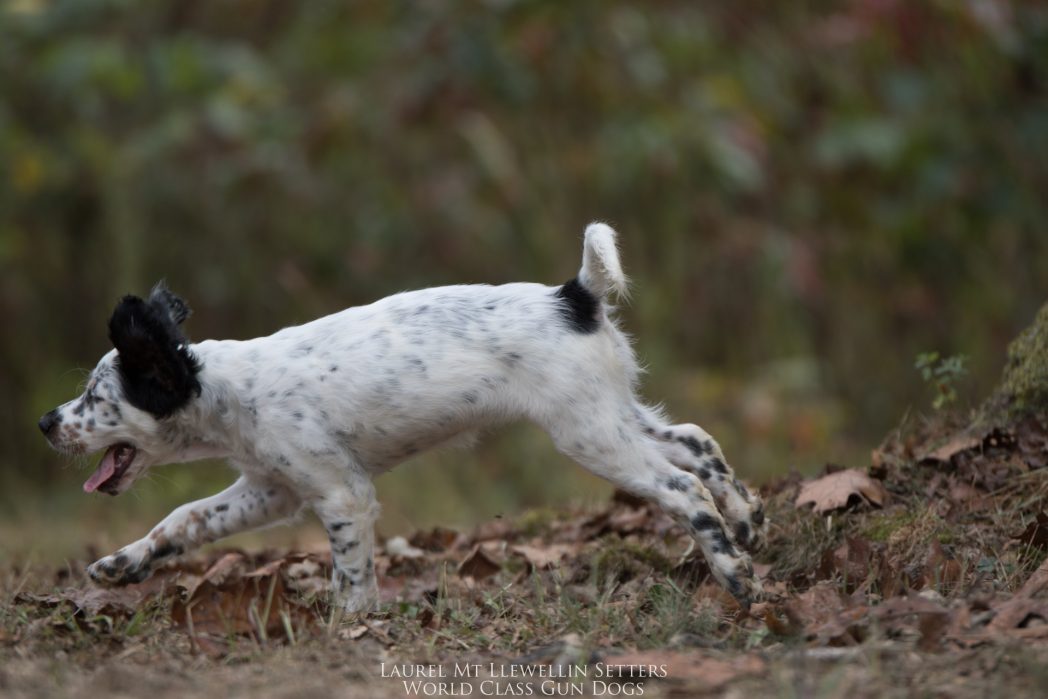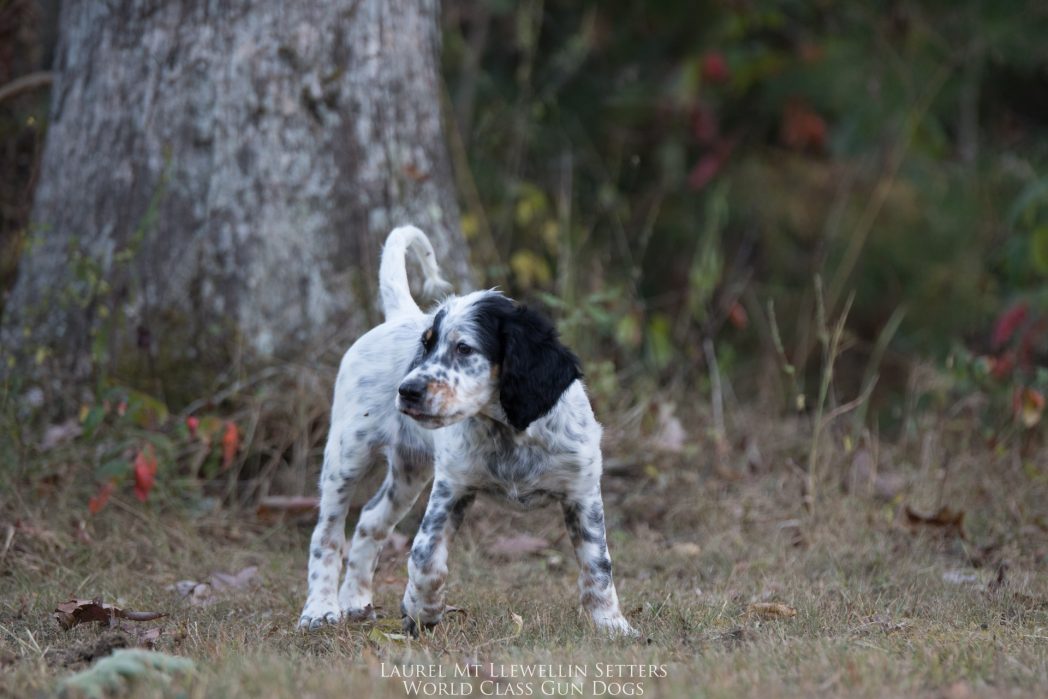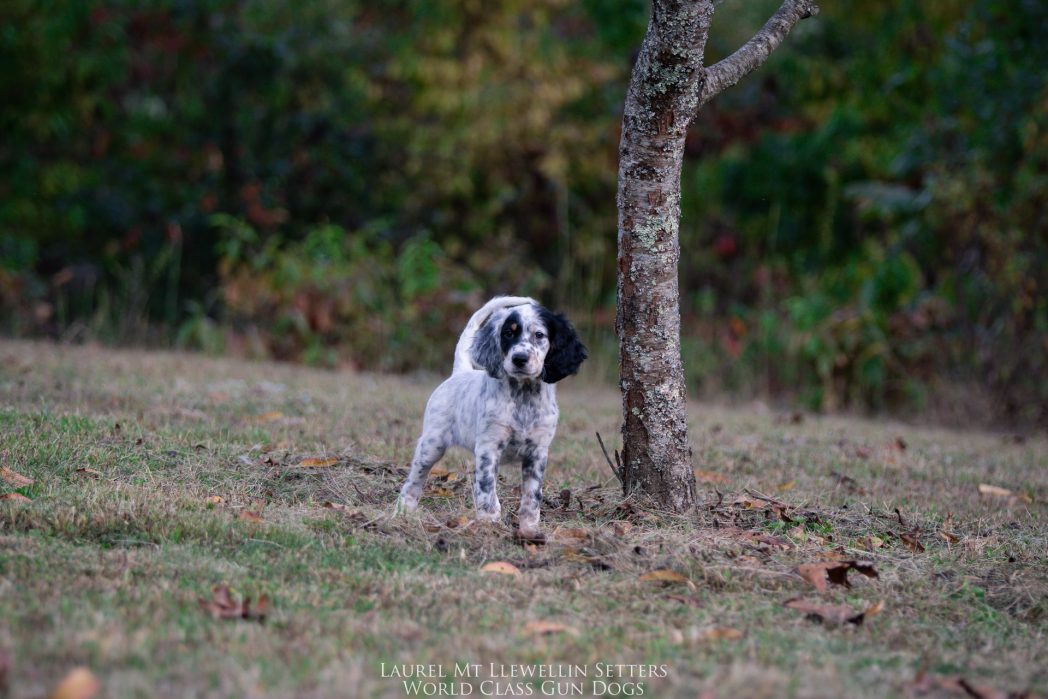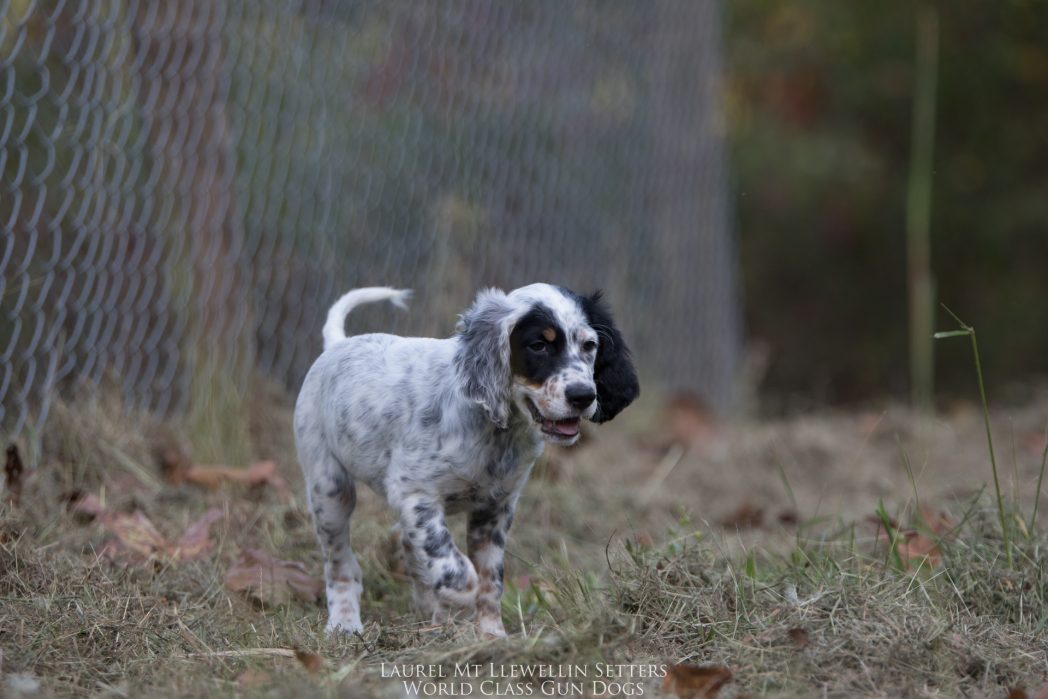 Note: Aspen has an umbilical hernia/delayed closure. It should pose no problem. Some do end up needing surgical closure, I've only ever had one pup that ended up needing that. I do not believe this one will. You can kind of see it in the photo below.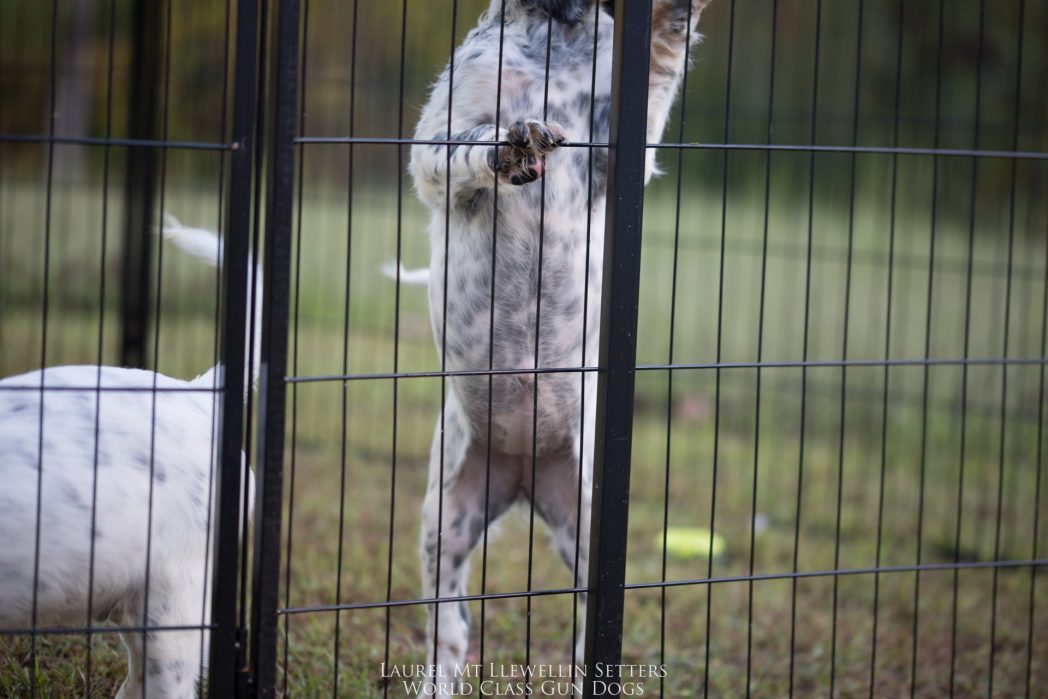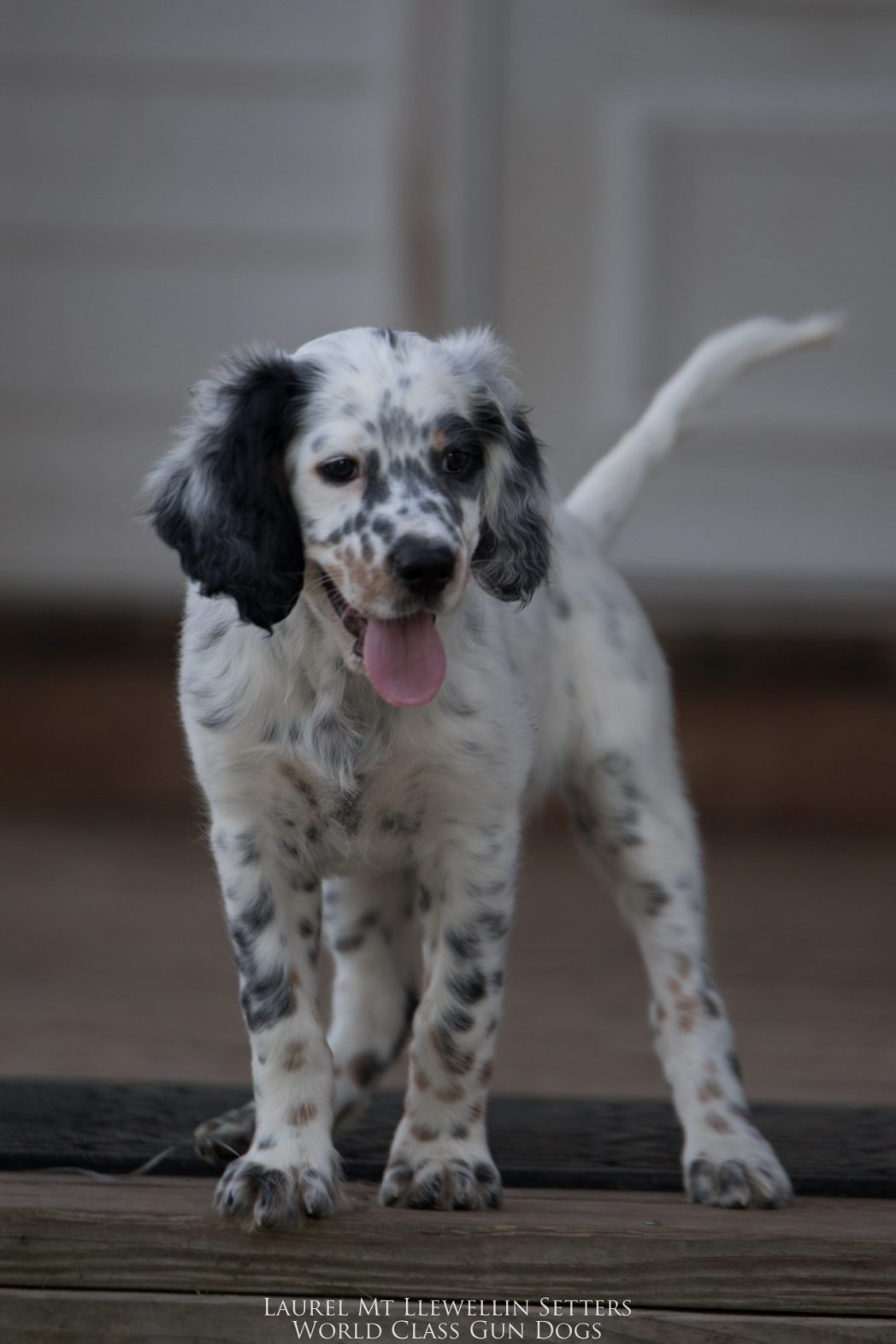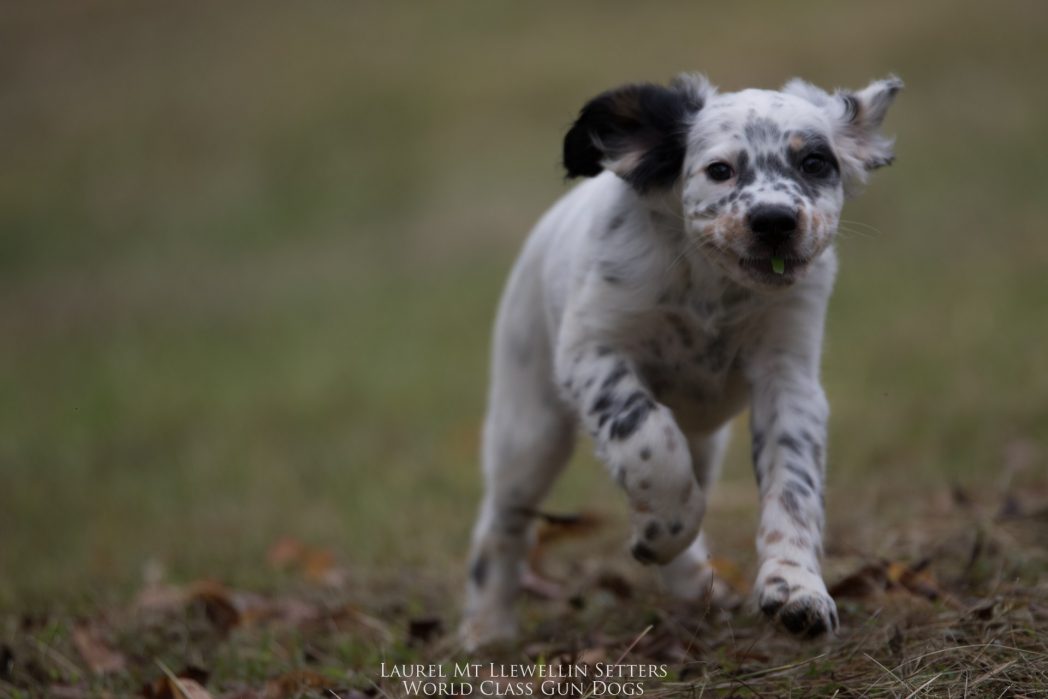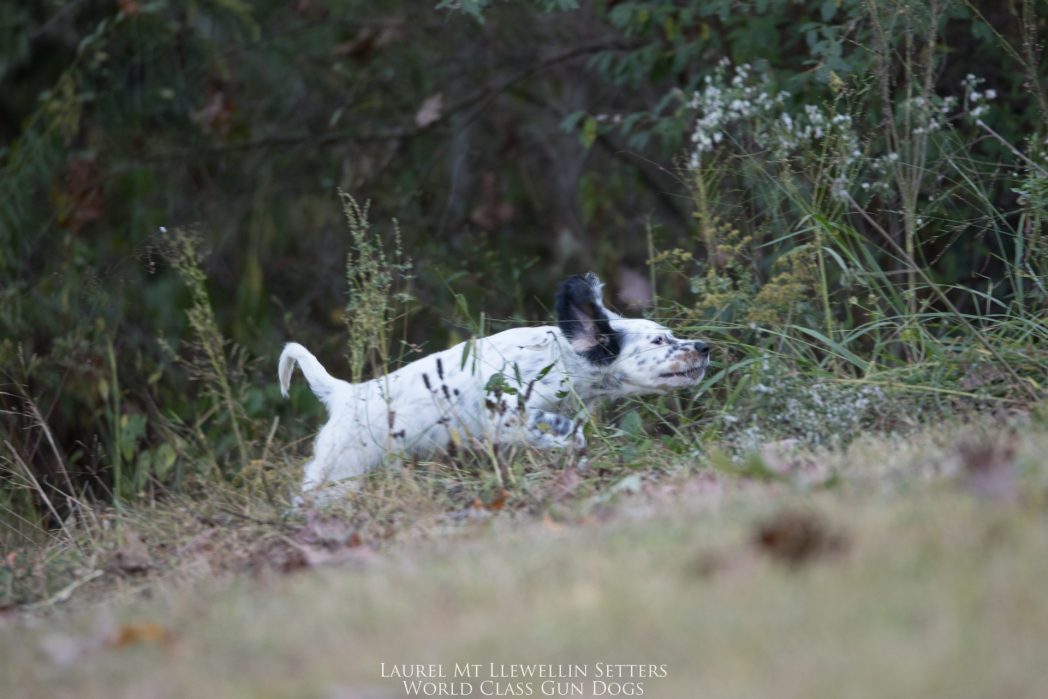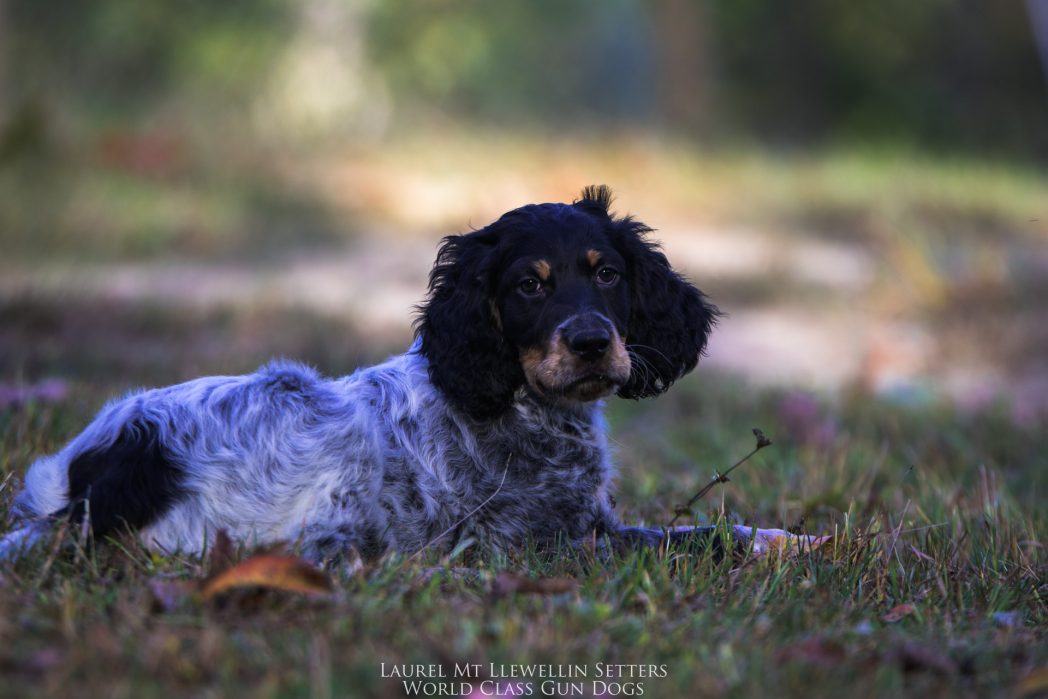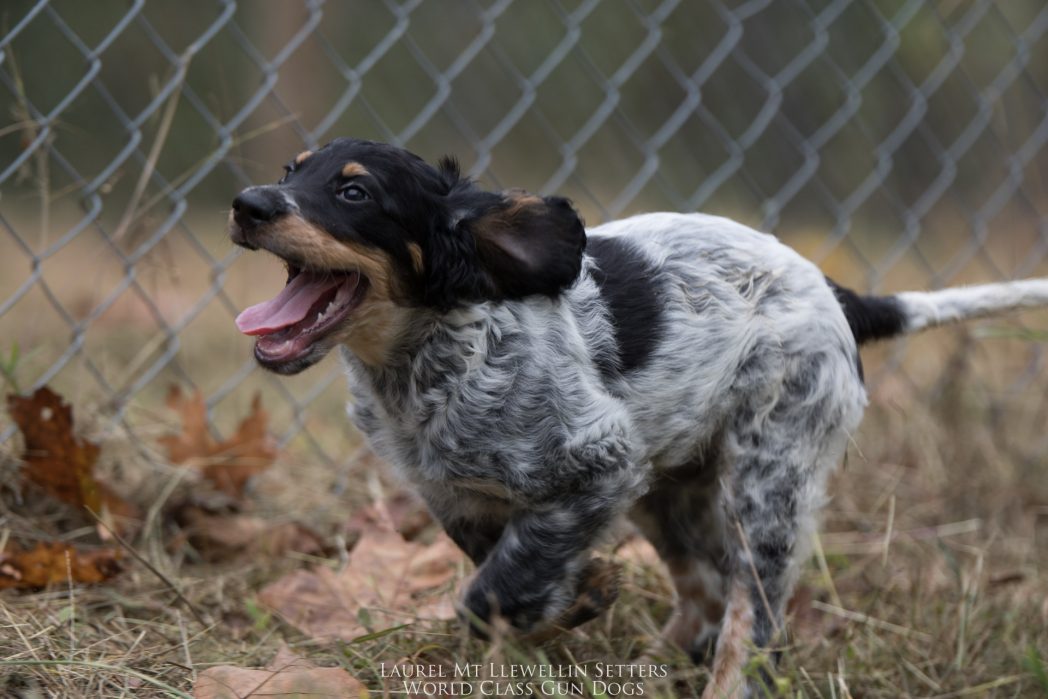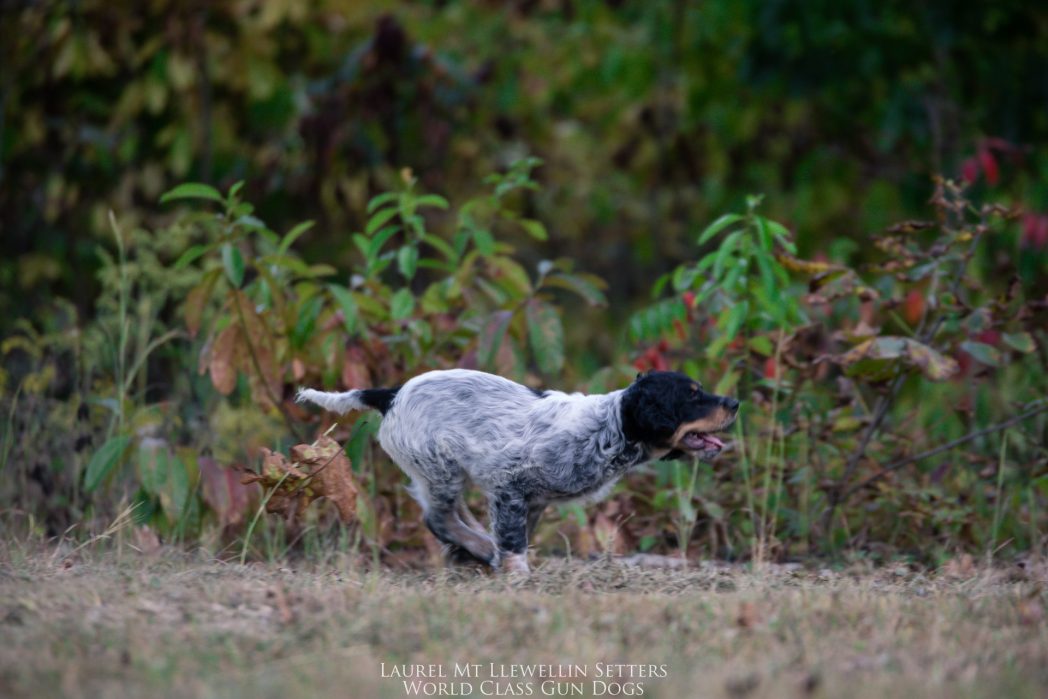 From Kit x Ranger, whelped July 23rd, 2019: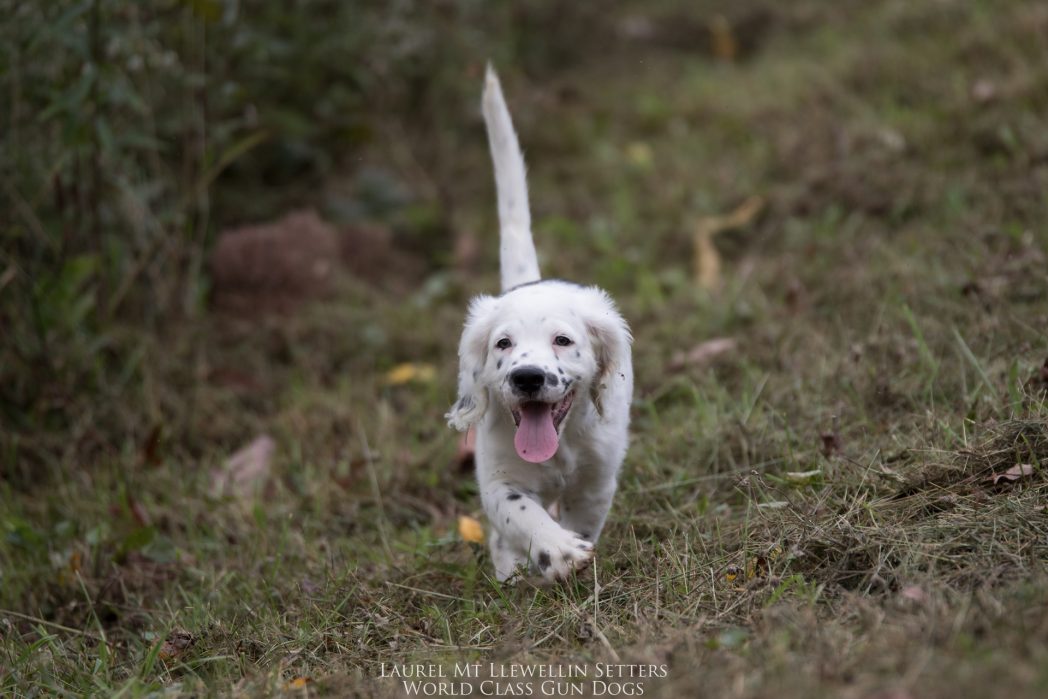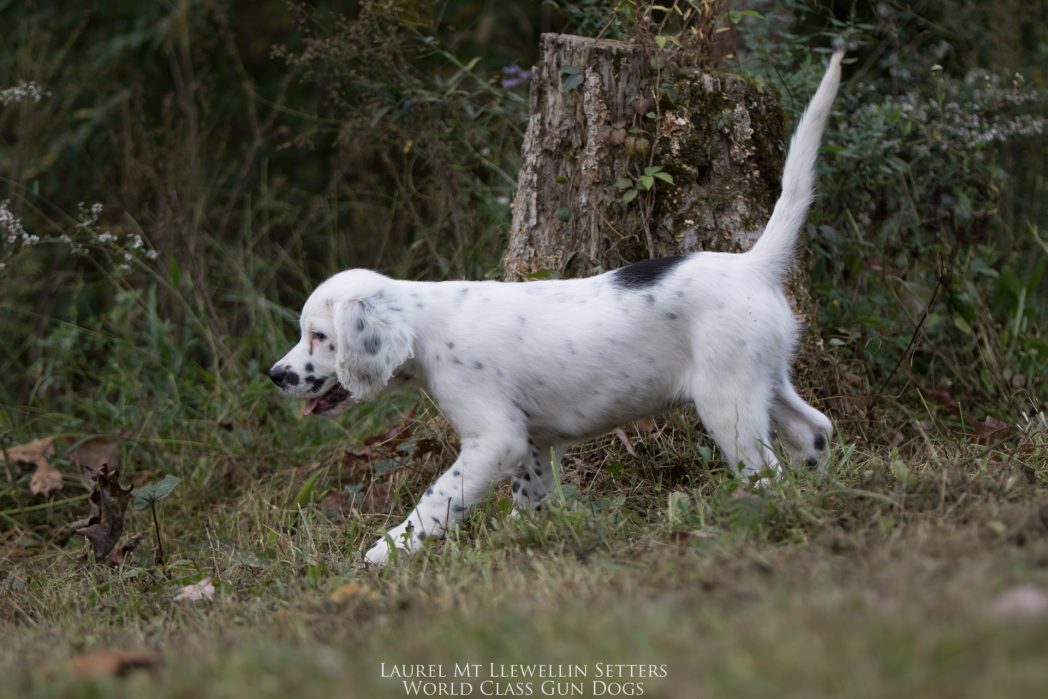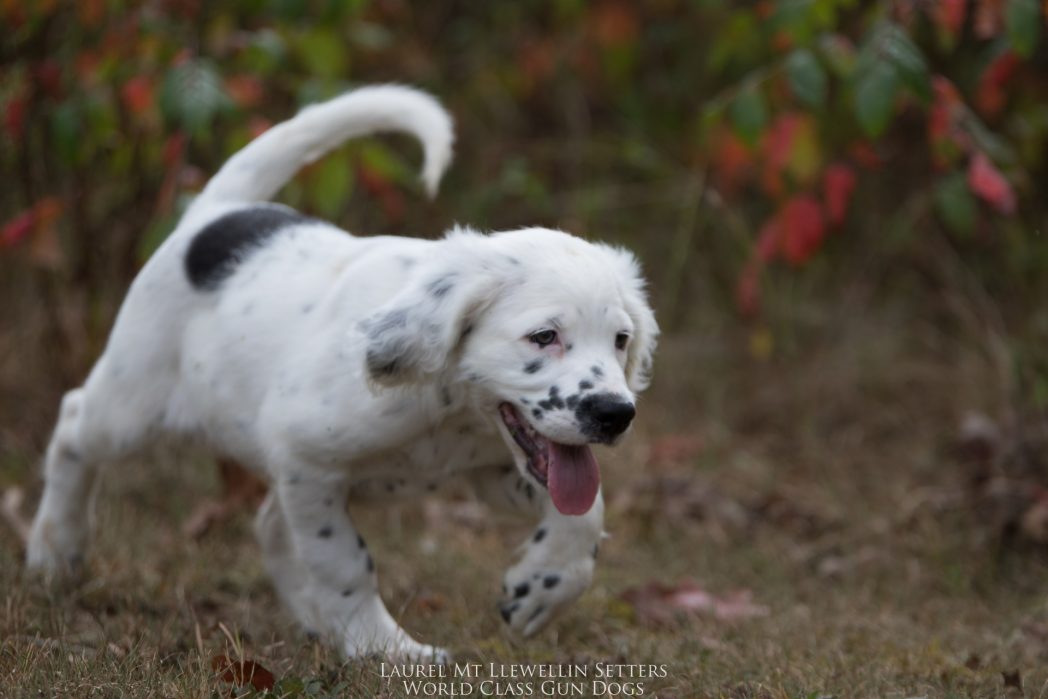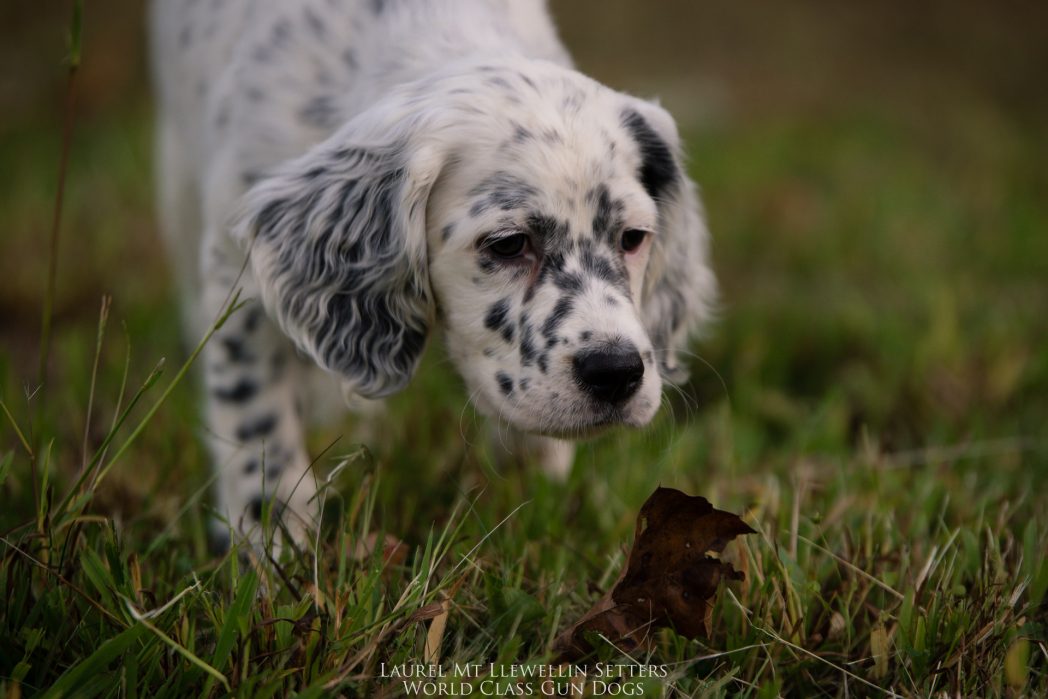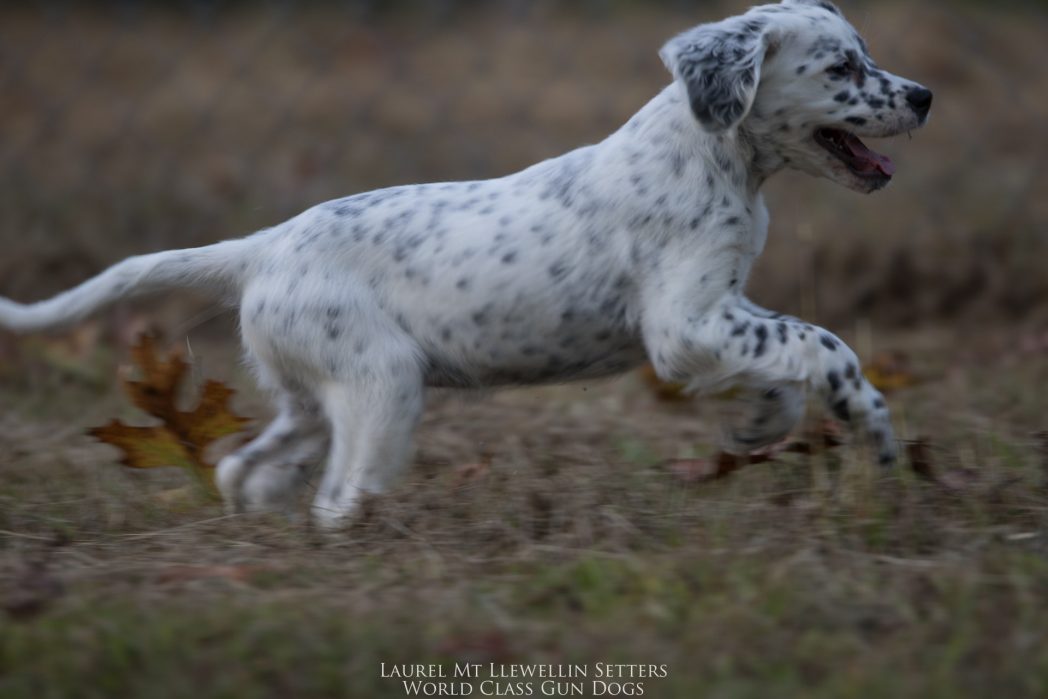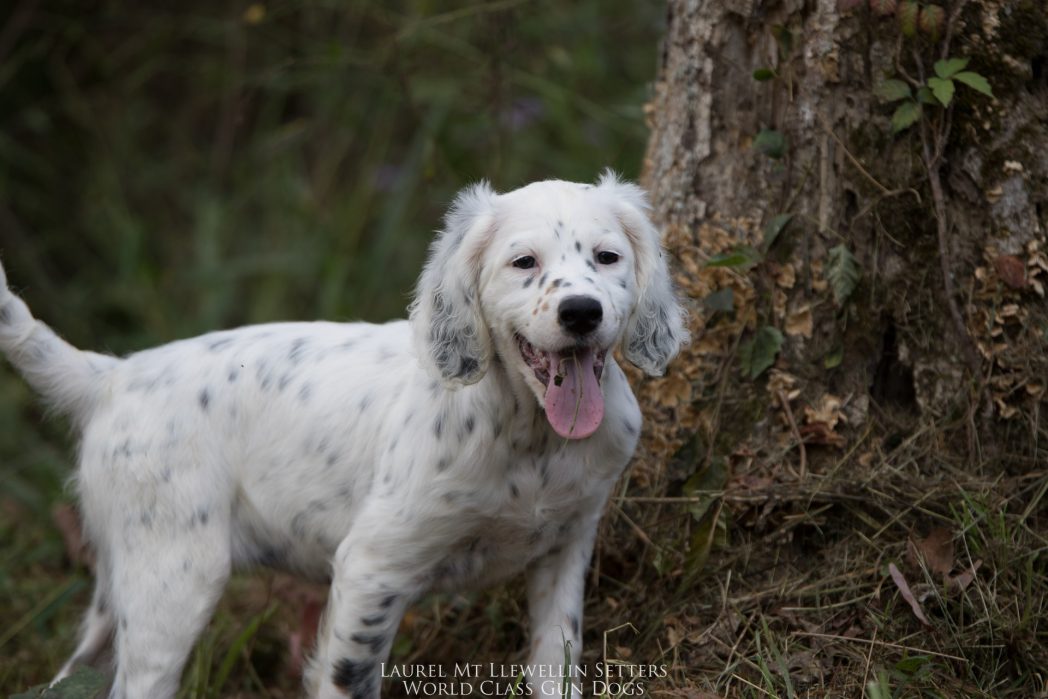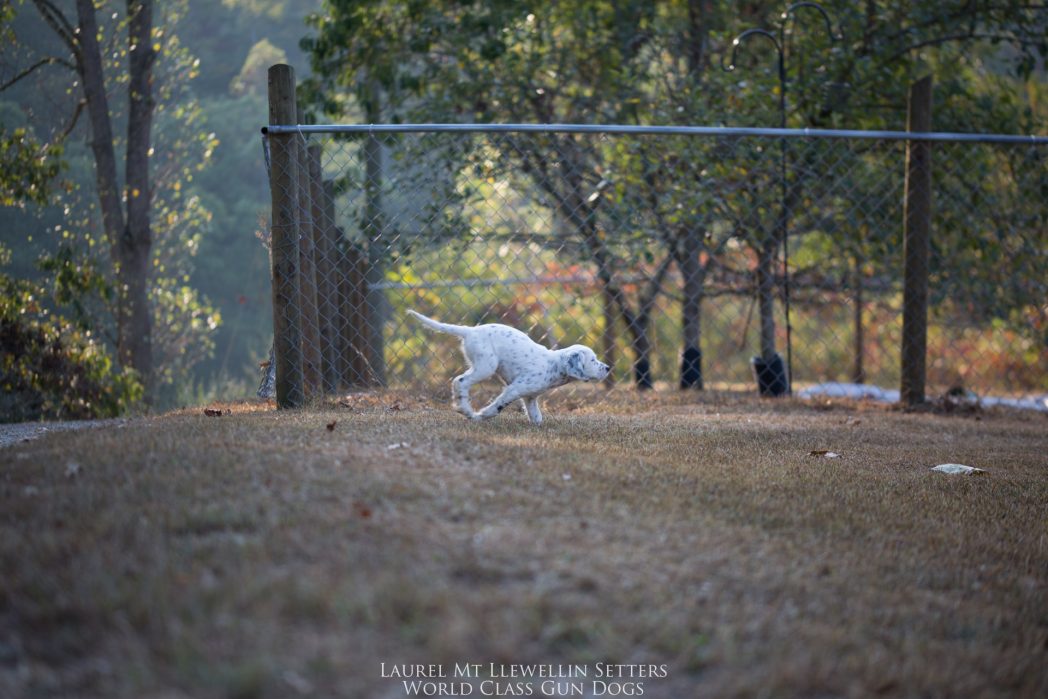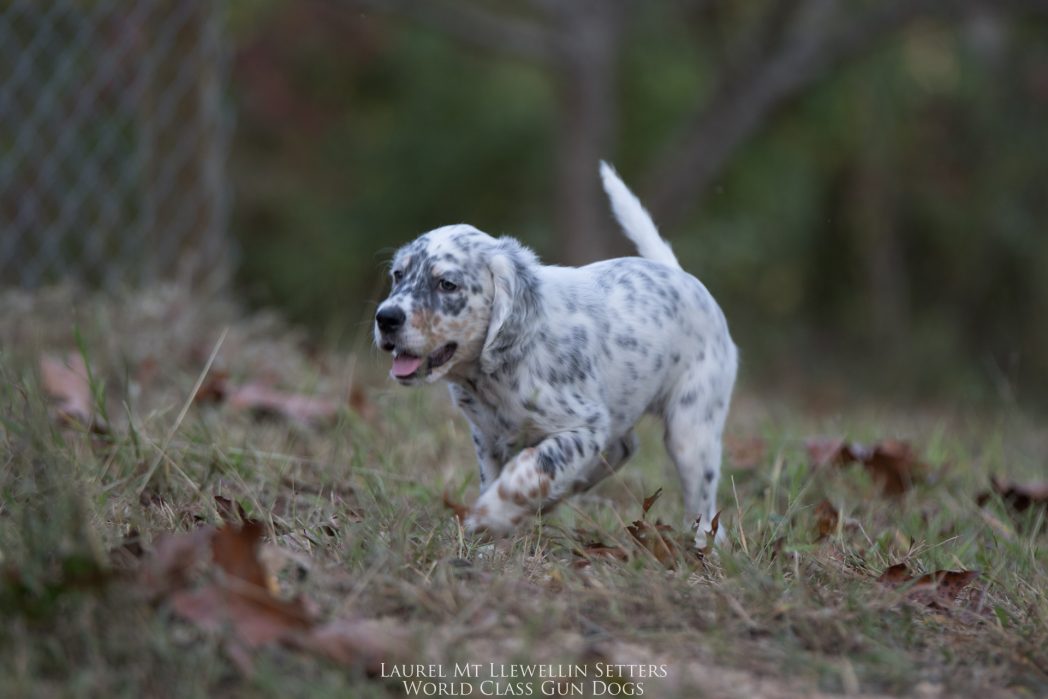 Be sure to see the hundreds of additional photos on our Flickr Photo Area. And contact me with any questions.
M.