A Rain Delay: Puppy Update October 9th, 2019
My mission is to help you have a healthier dog and breeders to raise healthier Llewellin Setters puppies through educational content based on over twenty years raising, training, and breeding Llewellin Setters. To help support these efforts, this page may contain affiliate links. I may earn a small commission for qualifying purchases at no cost to you.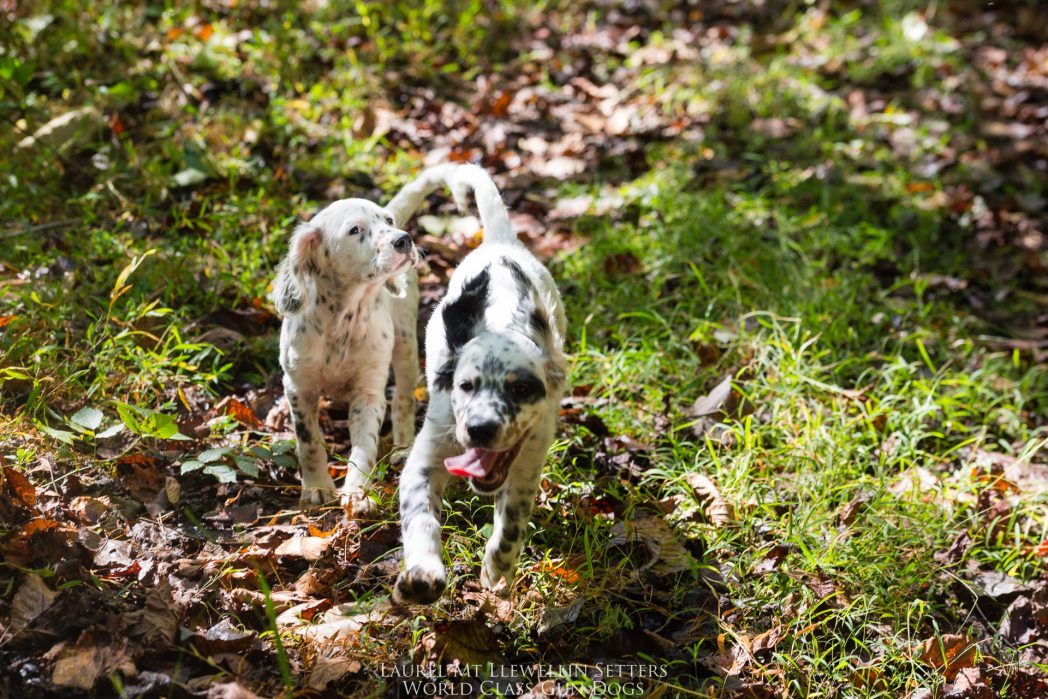 We received much-needed rain here and it is a very good thing for so many people in this area that haven't had water for such a long time. It didn't turn out to be very good for my puppy kennel set up that is quite water-logged. So, the pups have been in the house with as much play time outside as I can fit in.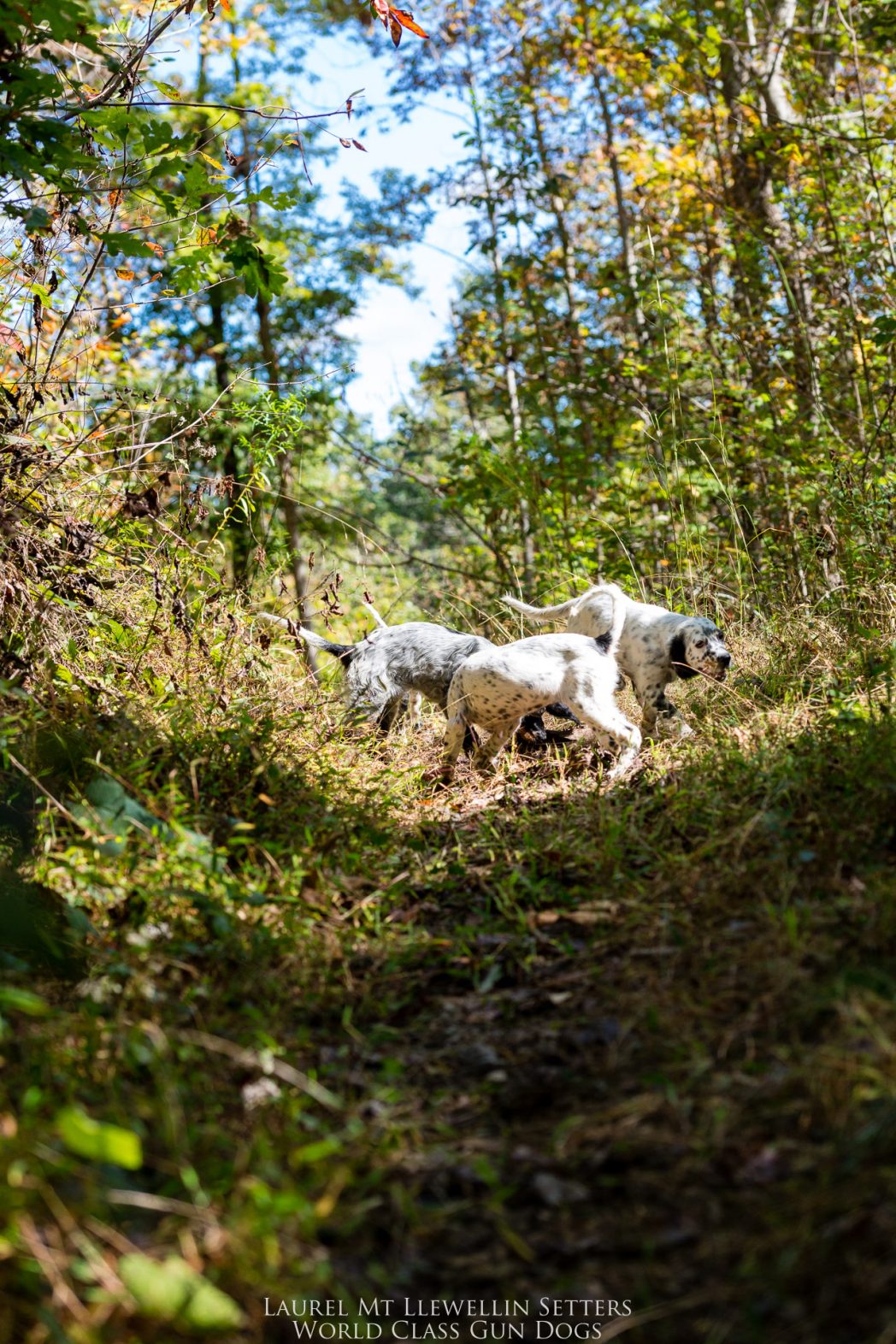 Today, I got to take them on their first walk in the woods. I have tried several times, but there was always something distracting one or two and we'd have to turn back to keep the pack together.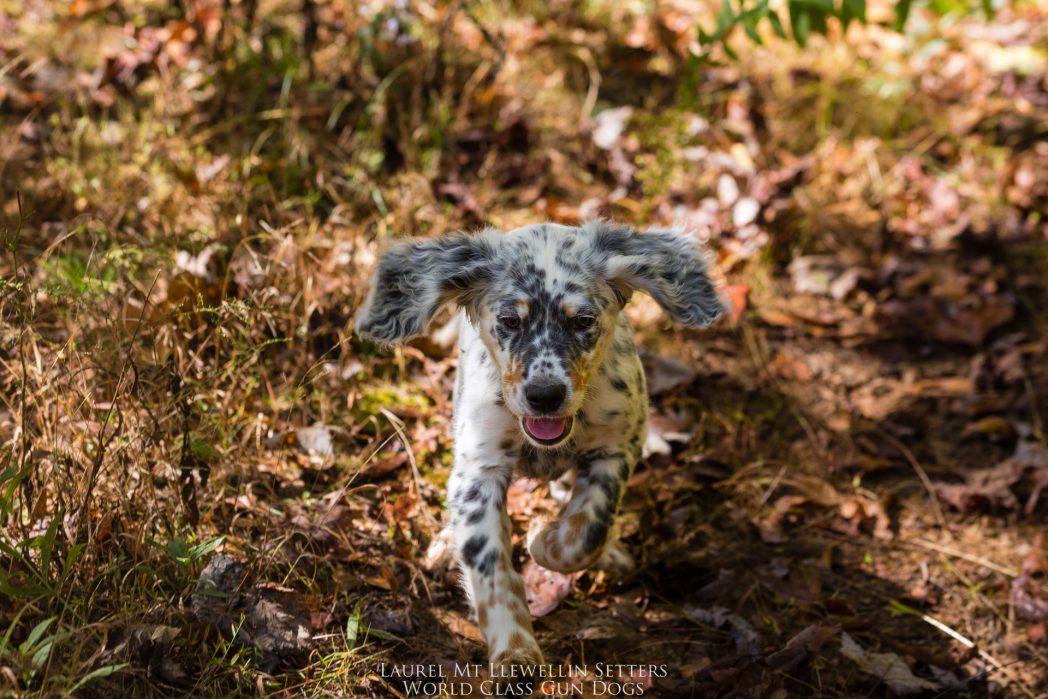 The pups loved exploring the woods. There were a few times they would stop in their tracks at a scent and a little afraid to explore what it was. And who knows, it could be deer, bear, coyotes, other critters. There are no upland birds here, so I know it wasn't something exciting like that. But we pushed on and they had a grand time until we came across a deer feeder, cameras, and someone's deer blind. Sorry Mr. Hunter. I hope we didn't mess anything up. But, I have to get these puppies out to explore and work off some energy.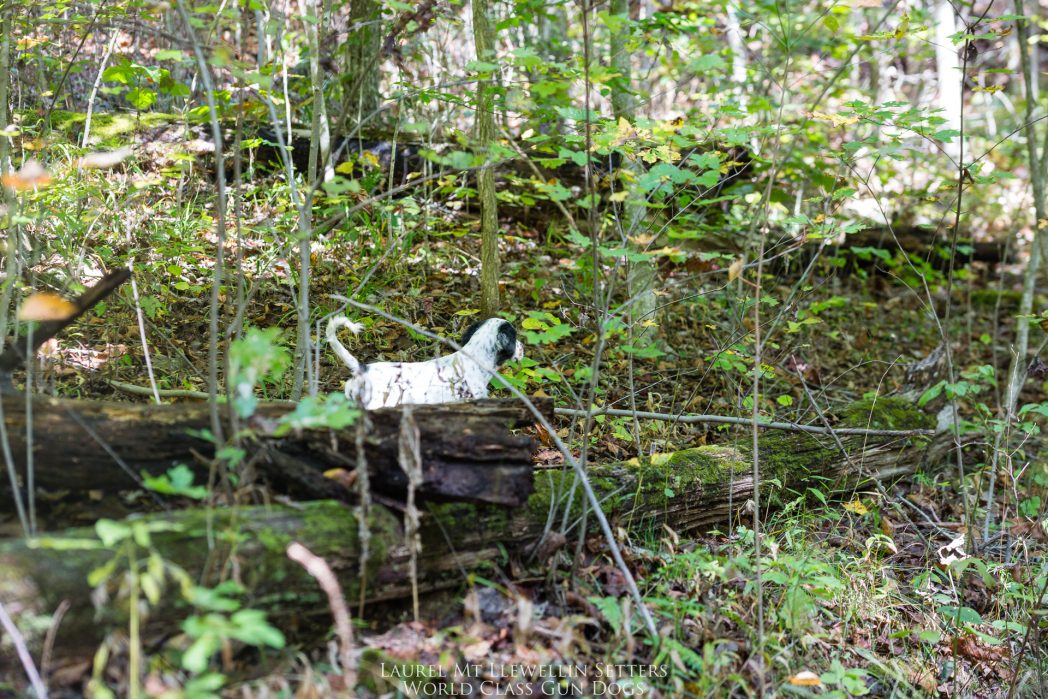 They could have explored much longer than we did. There just really wasn't anywhere to go. The short trail goes to a small cemetery loaded with decorative items and I quickly got the pups attention and turned around. They would have had a field day ripping and tearing with all the decorations. That would not have been good.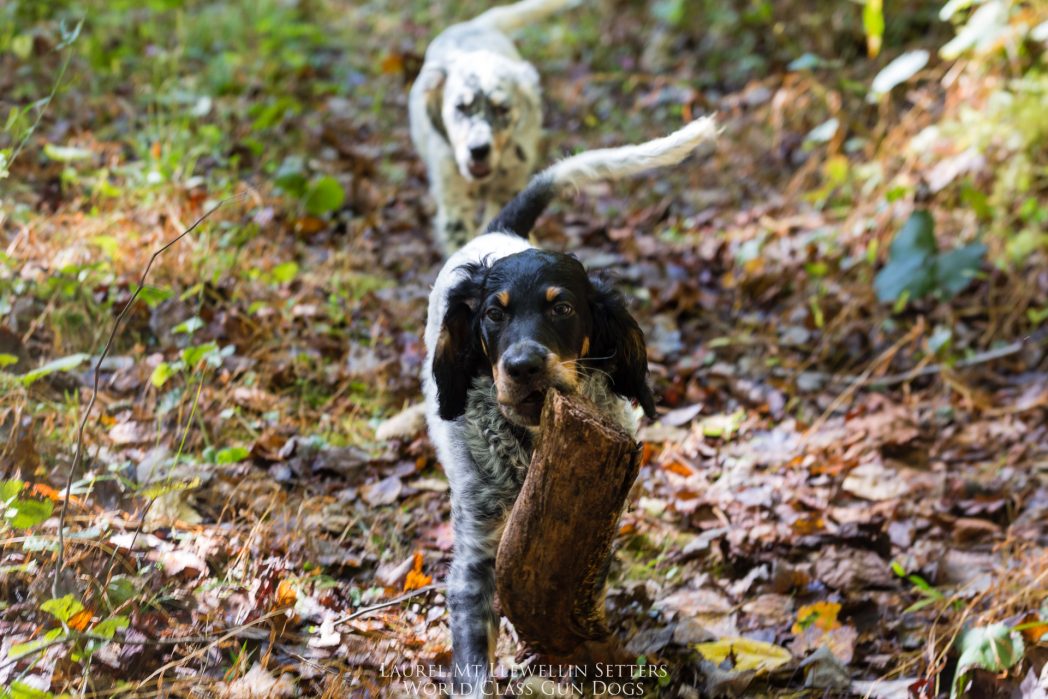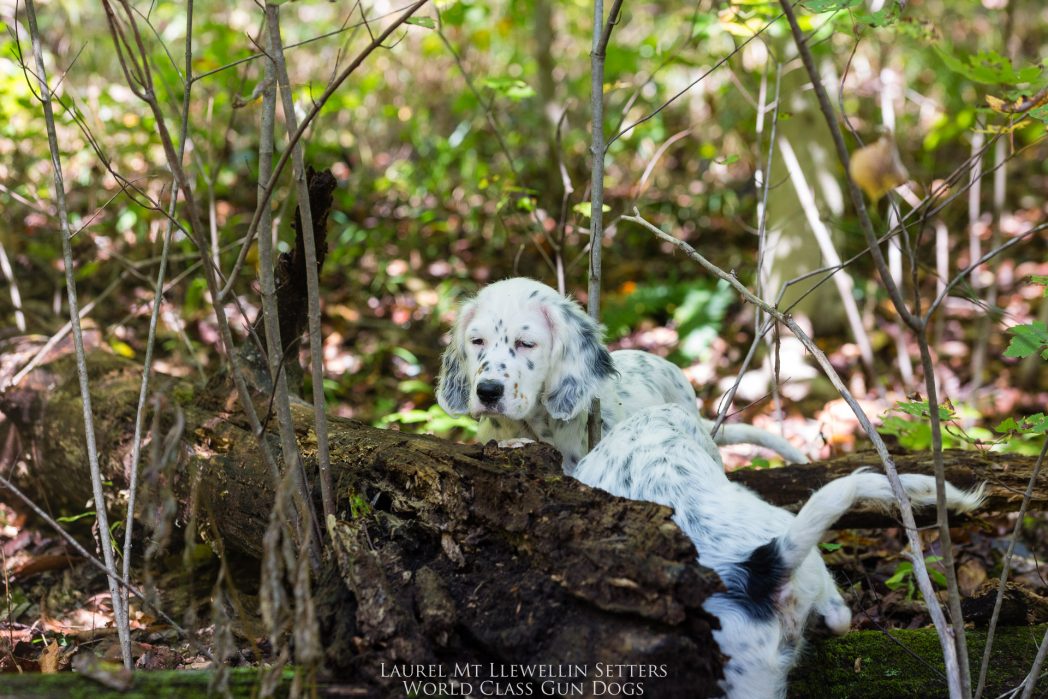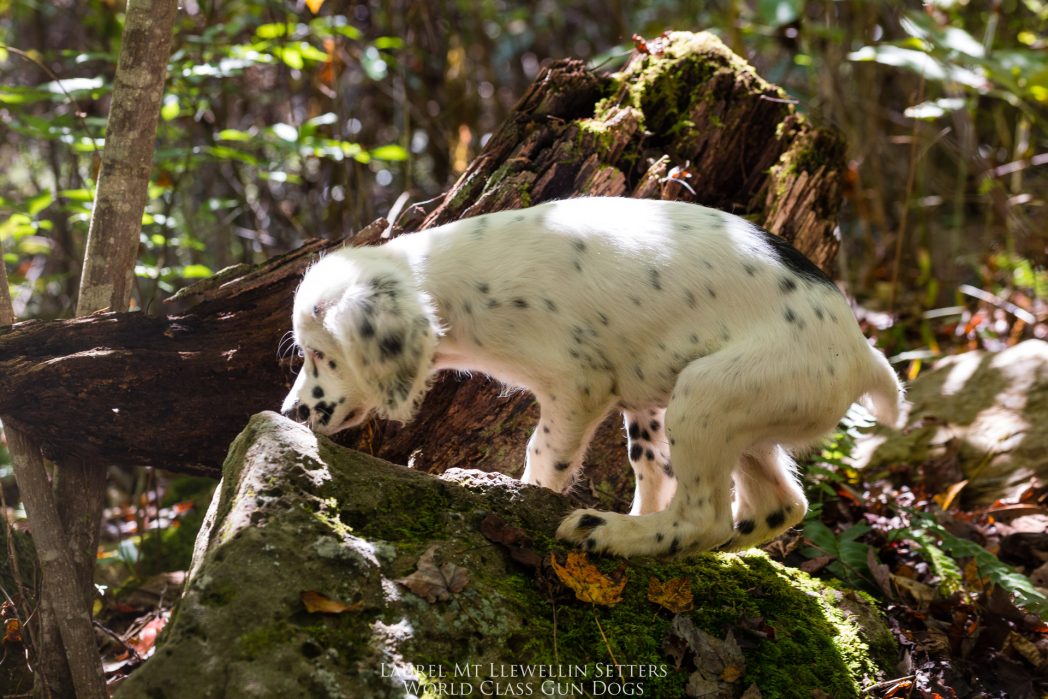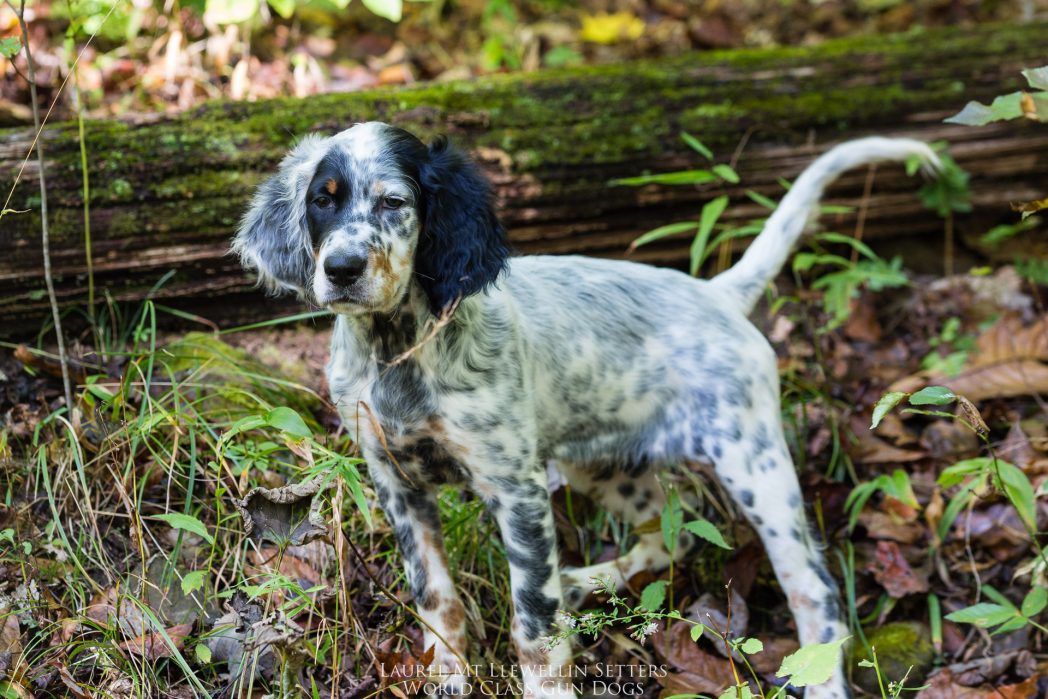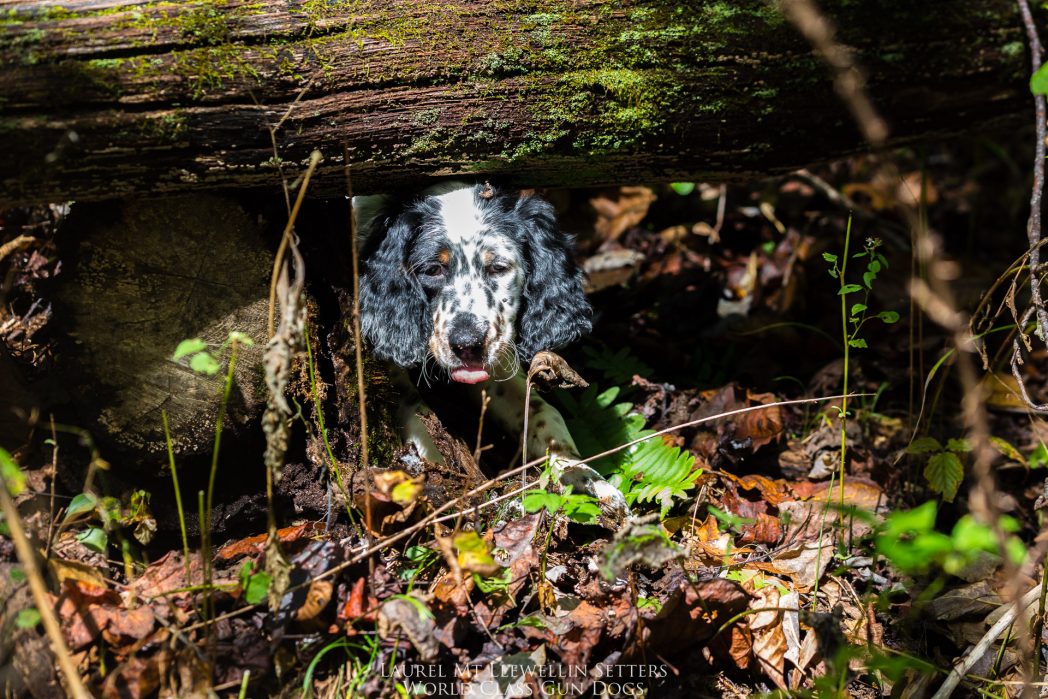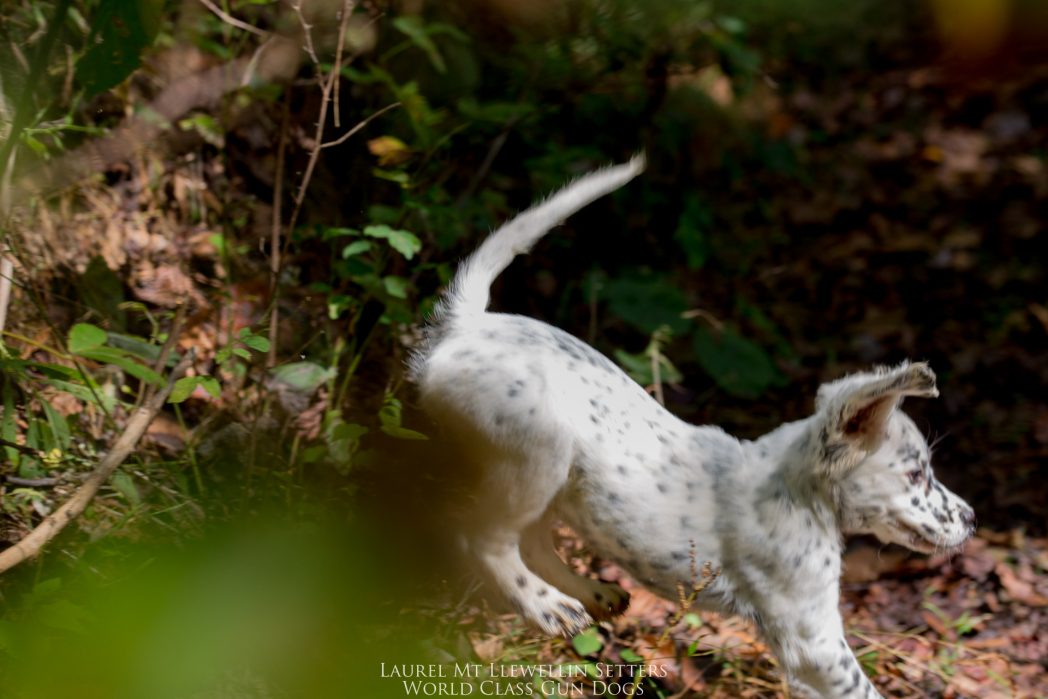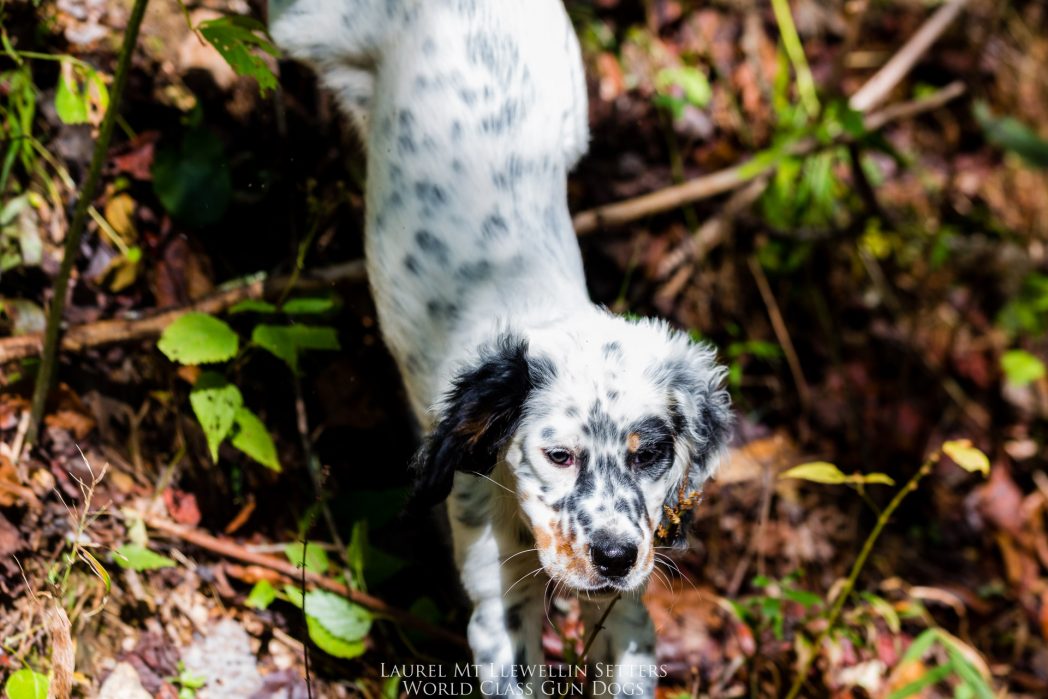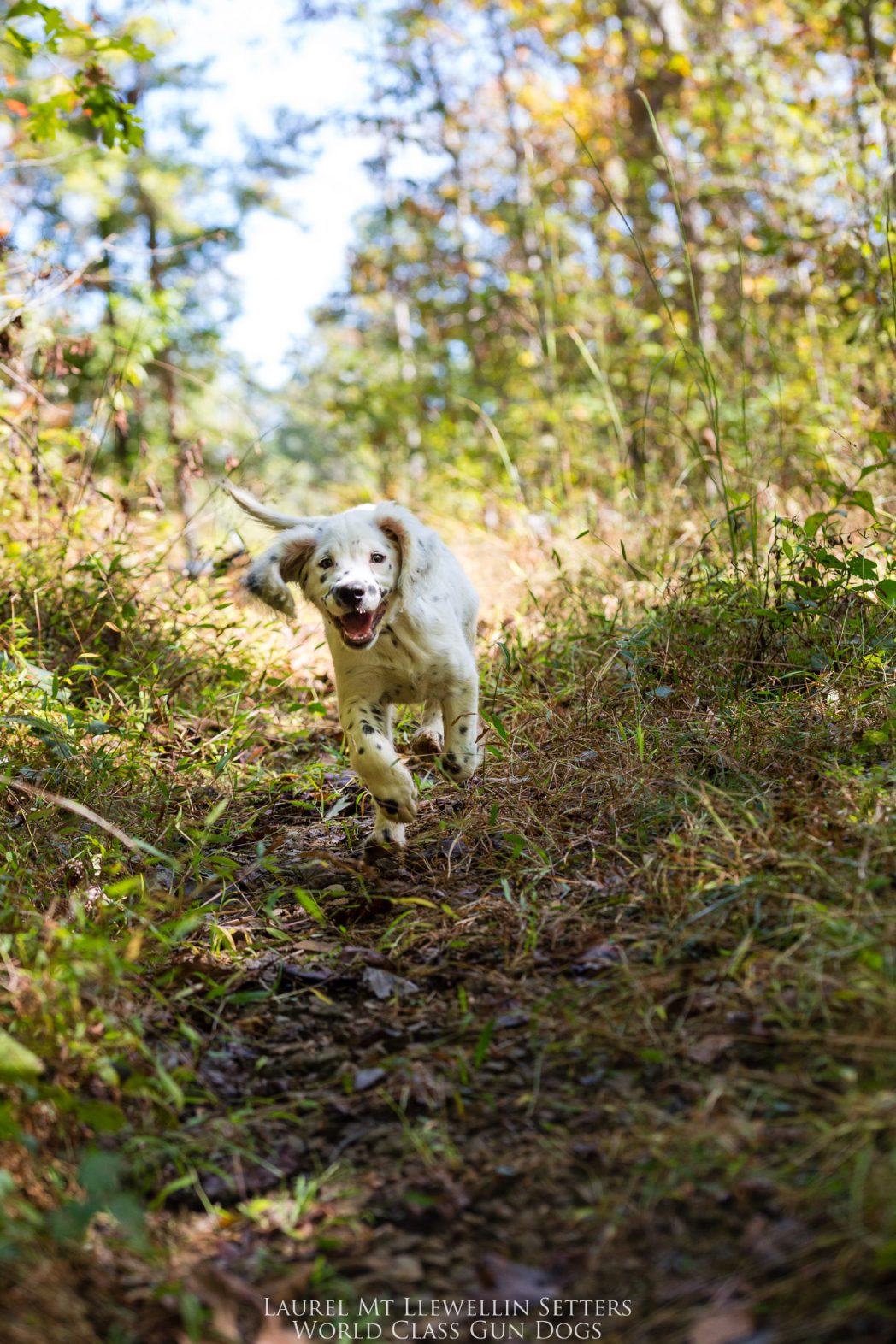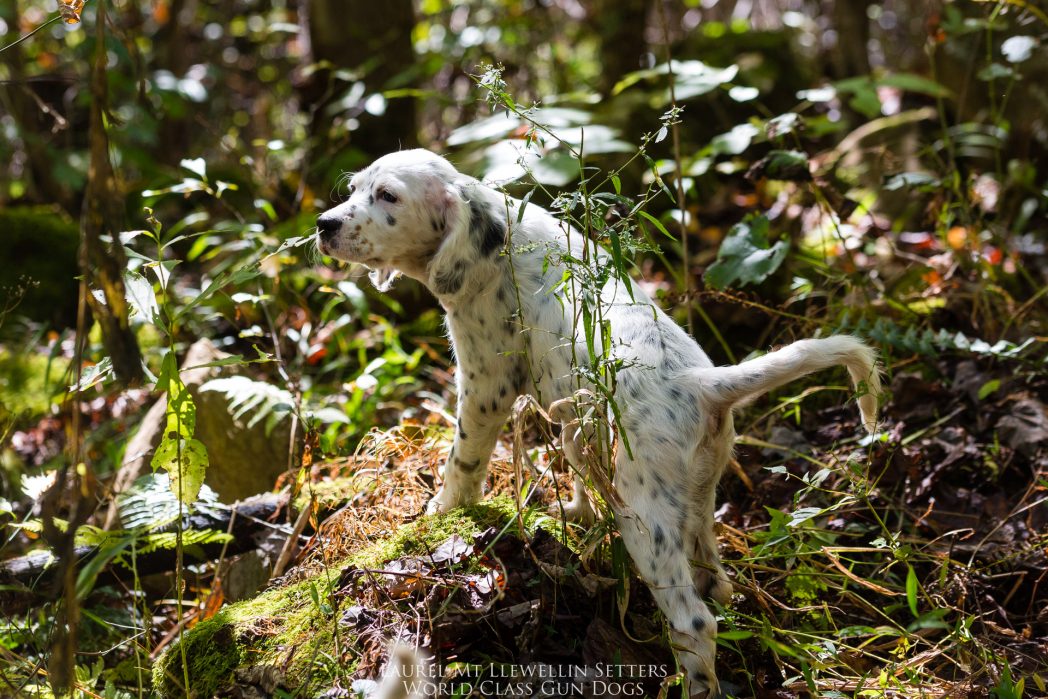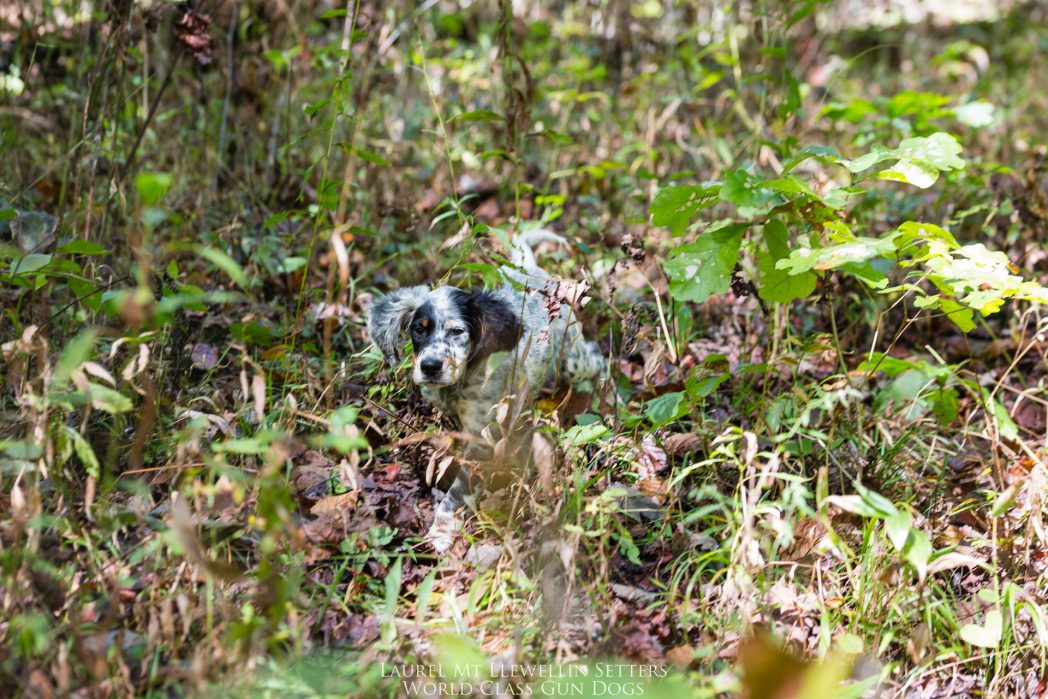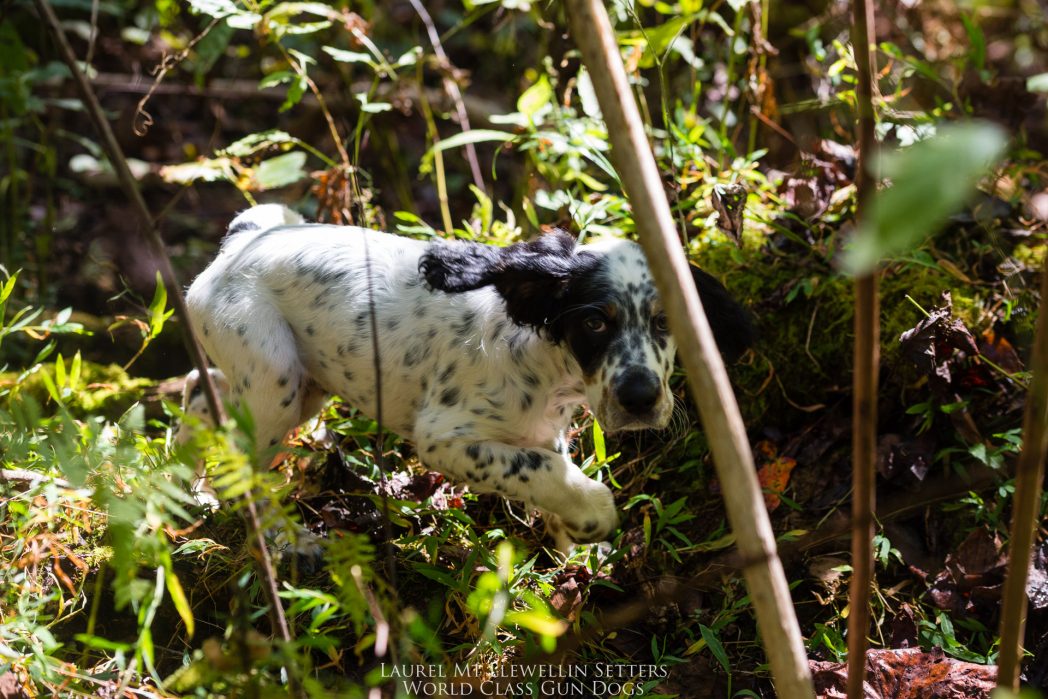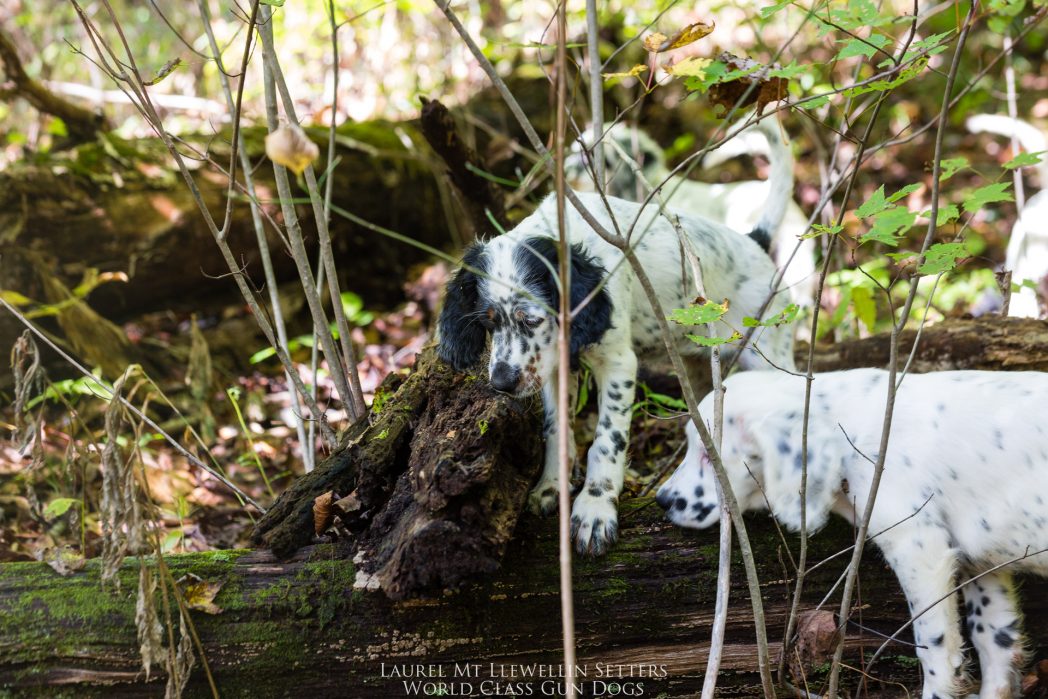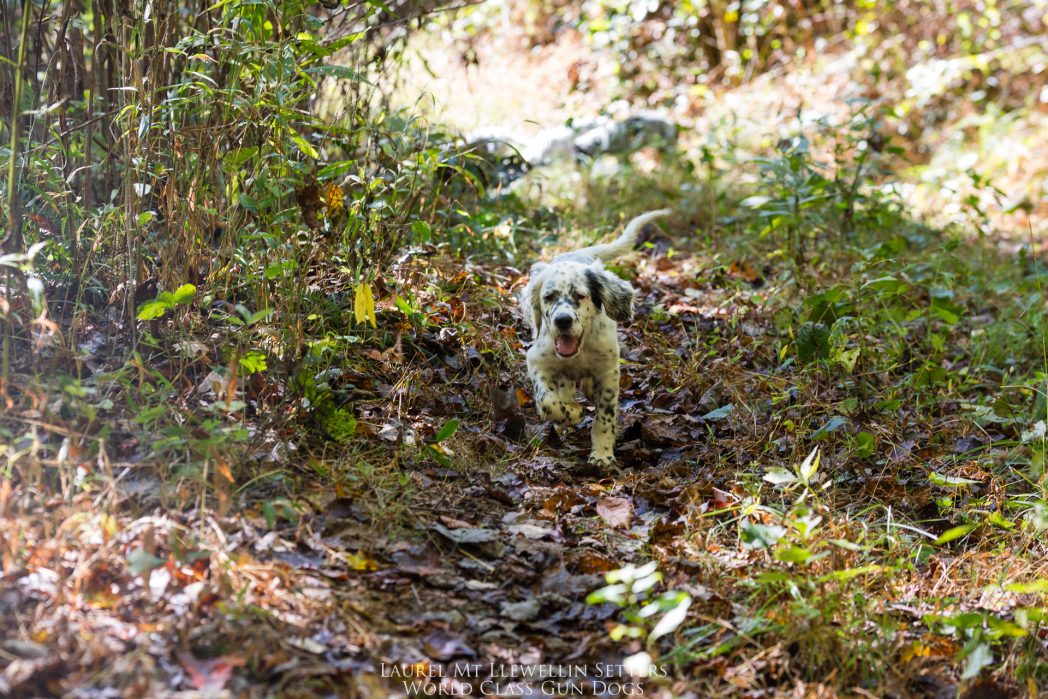 That is all the news for today. The pups and I hope the kennel dries out today so they can play outside in the gorgeous sunshine tomorrow! We are headed out for another journey into something somewhere shortly. They had a nap and are ready to go again!
Hope you are enjoying the great outdoors with your Llewellin Setter today.
God bless,
M.
P.S. See the post on Available Puppies and more details here. And see the litter albums with birthdates, etc. on the Flickr Area.
LML Puppies are $1,500.