Adventures with LML Puppies: October 11, 2019
My mission is to help you have a healthier dog and breeders to raise healthier Llewellin Setters puppies through educational content based on over twenty years raising, training, and breeding Llewellin Setters. To help support these efforts, this page may contain affiliate links. I may earn a small commission for qualifying purchases at no cost to you.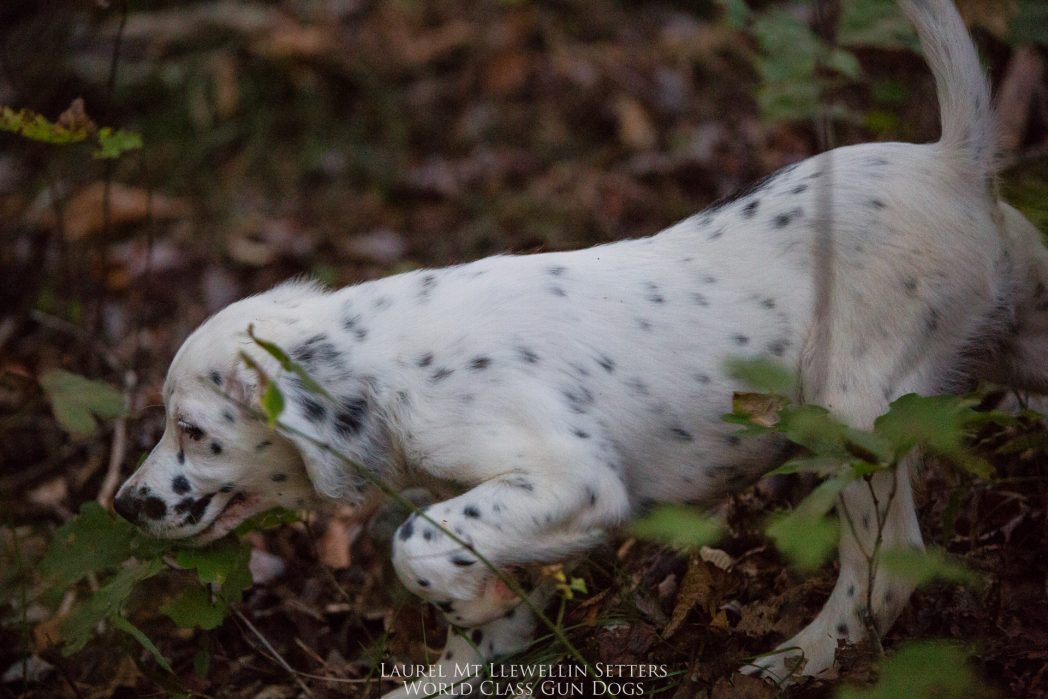 It was a slow adventure day with the puppies. It was very warm and we didn't get out for the morning play time adventure because it took me forever to get caught up on other chores after the kennel chores were finally done. By then it was too warm for a walk.
The puppy kennel was finally dry enough early afternoon to put the puppies out to play. Then we took a brief walk in the woods in the evening.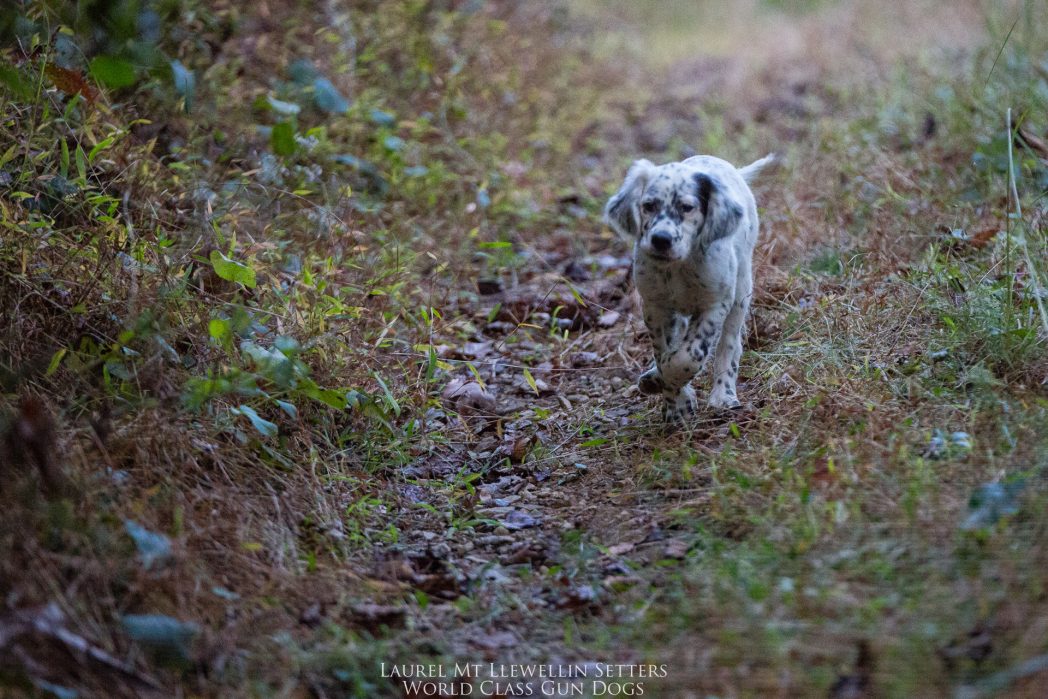 The pups love the woods walks. They venture off the trail to explore more and more, which I really like and I usually wouldn't stay on a trail when working pups, but here I do. I'm not very sure footed lately and it's a mountain. And not my property. And rocky and full of blow-downs. I miss the flat lands, that is for sure. Here, I'll stick to this ATV trail and let the youngsters explore as their confidence builds.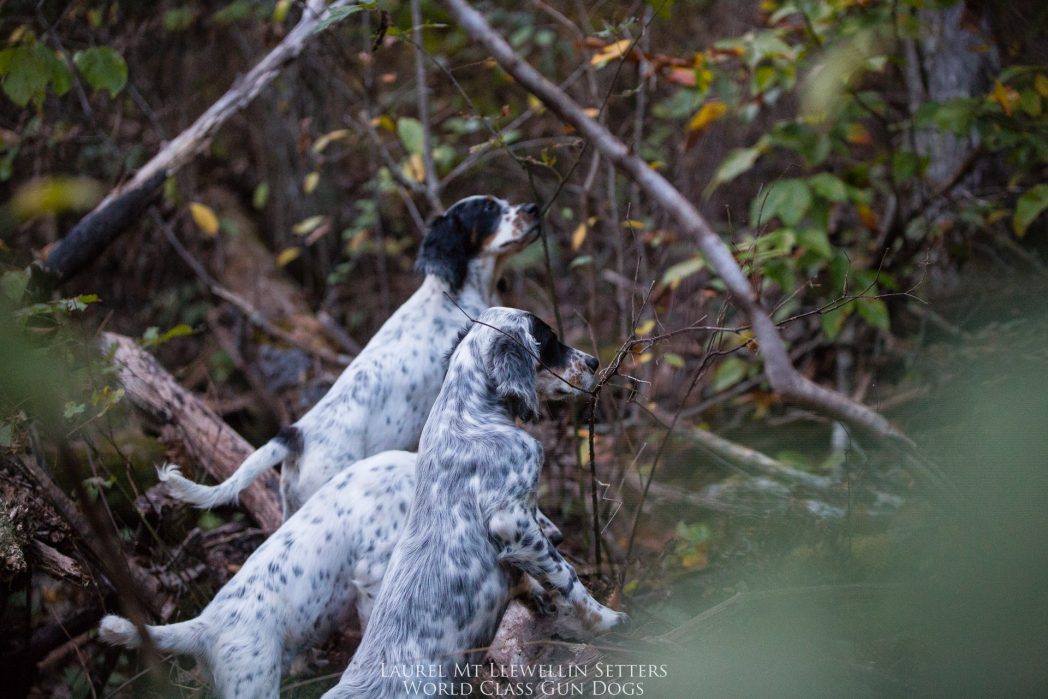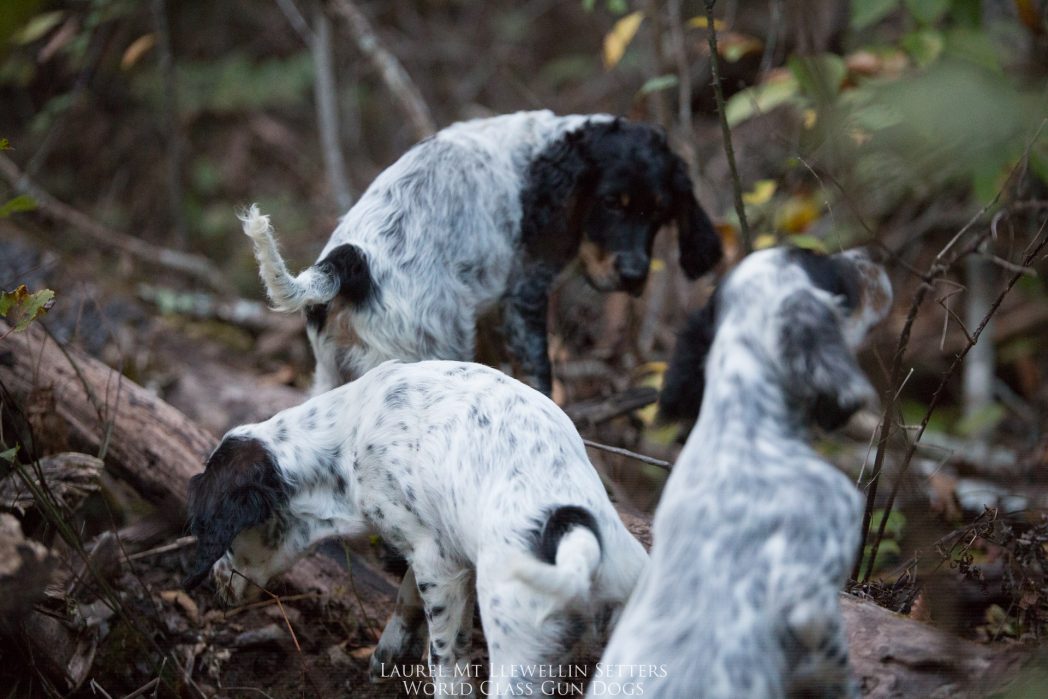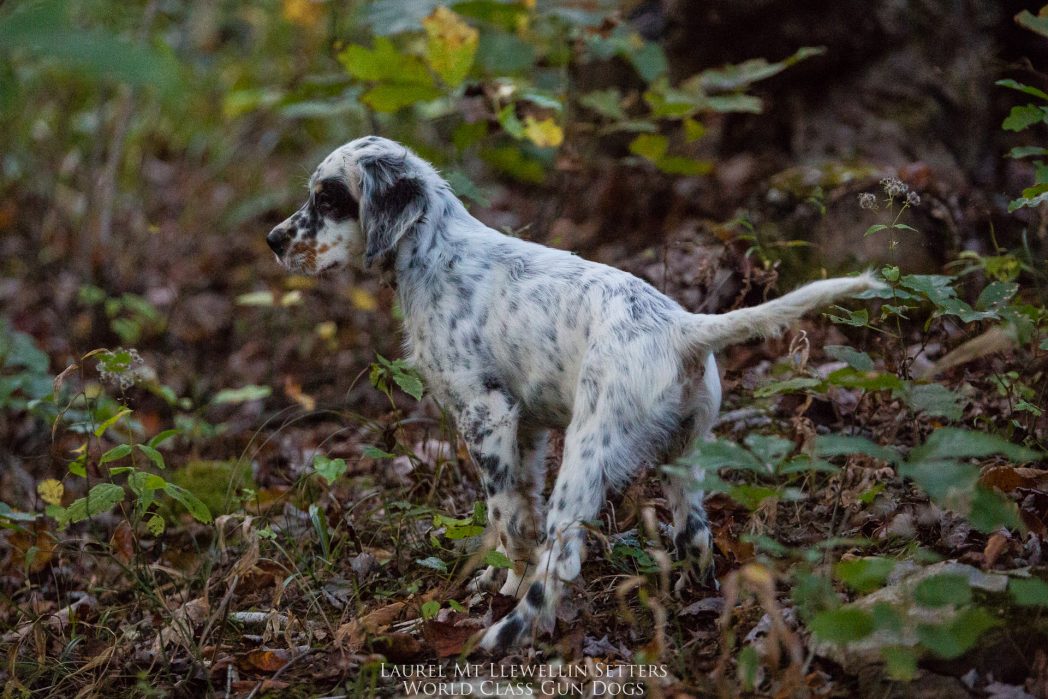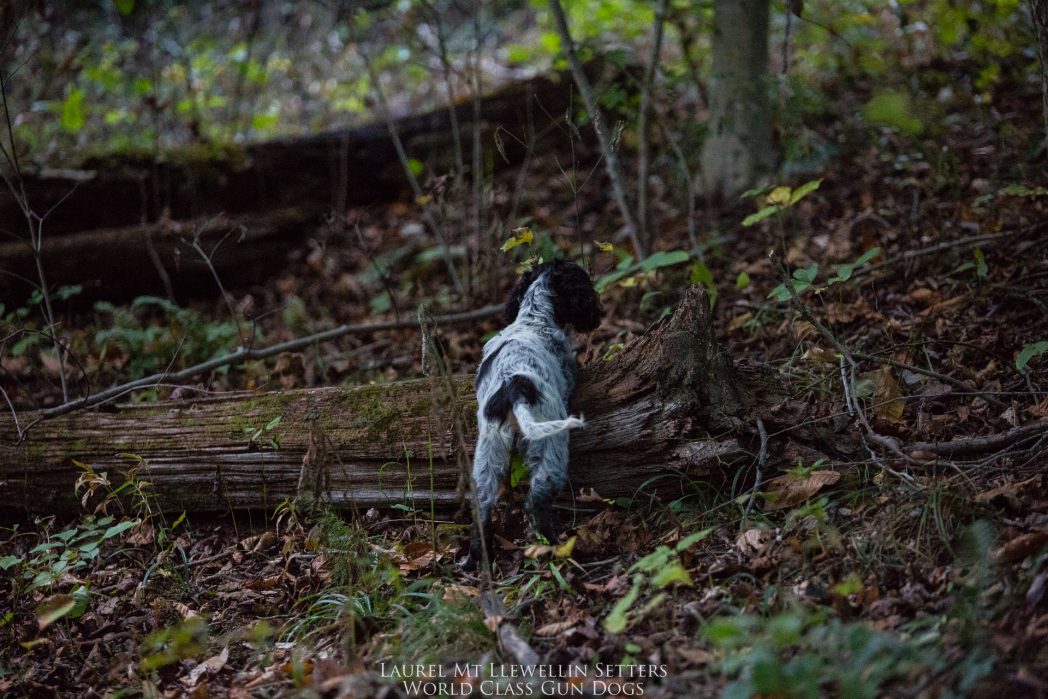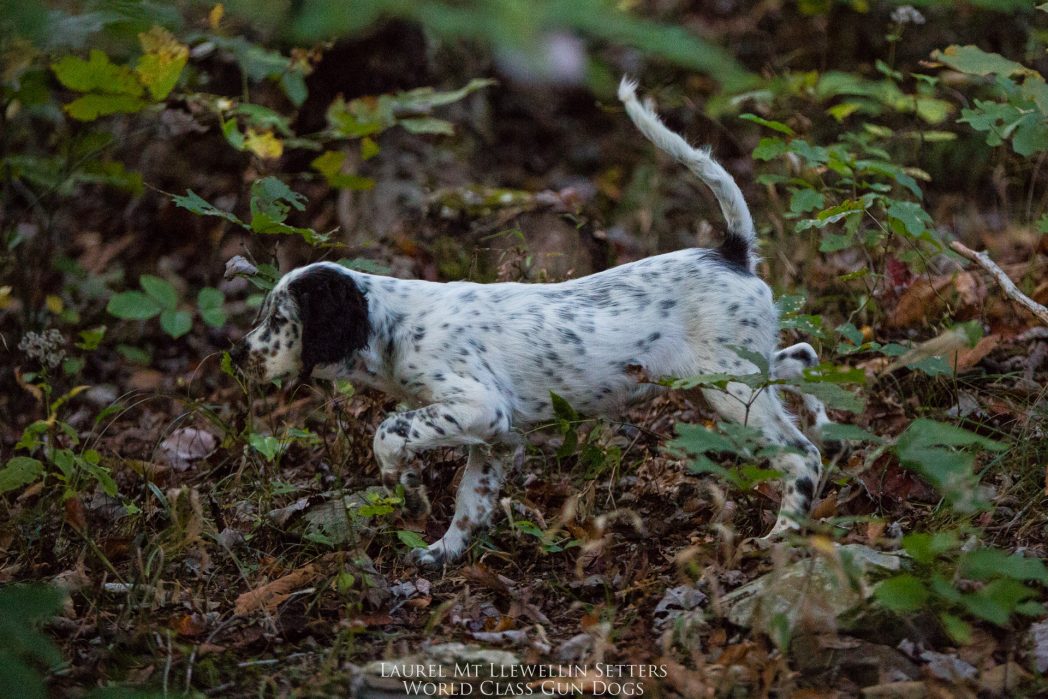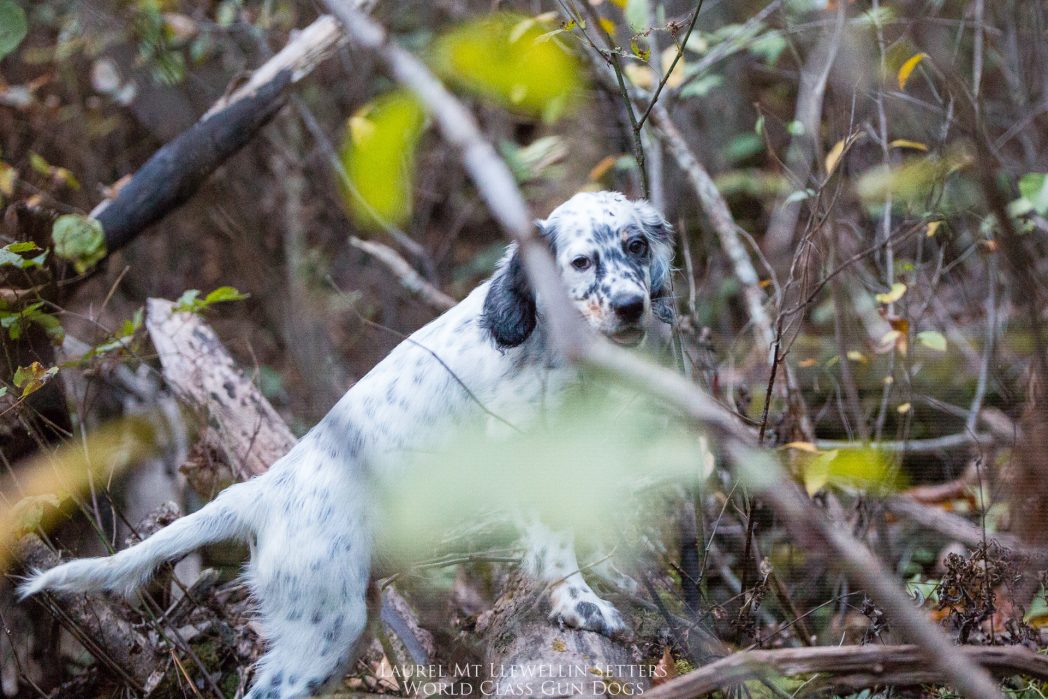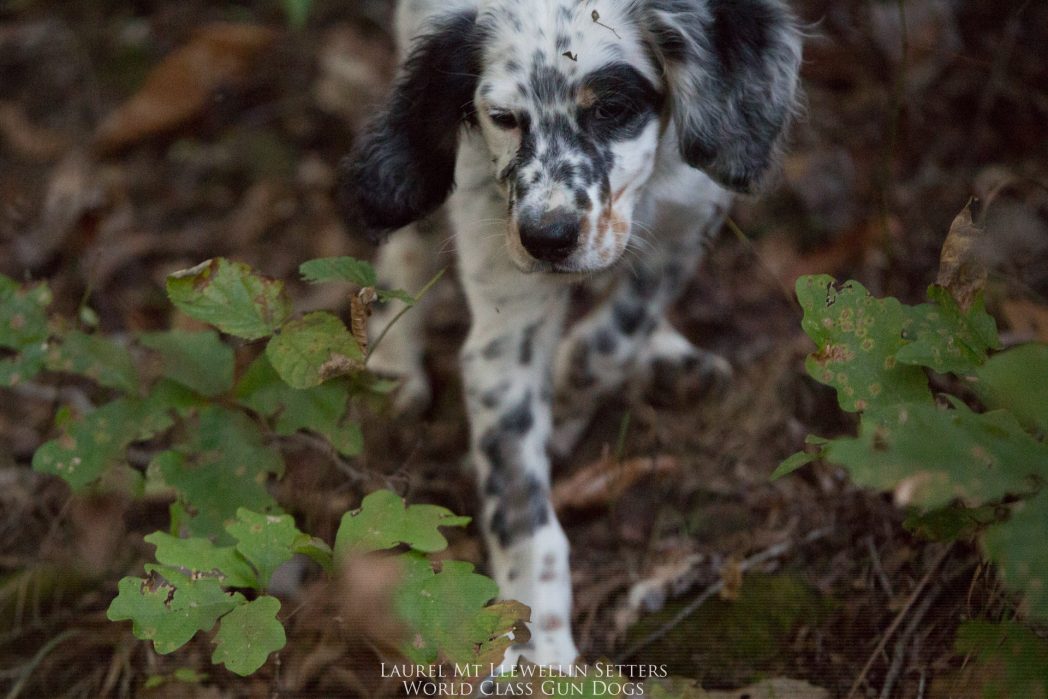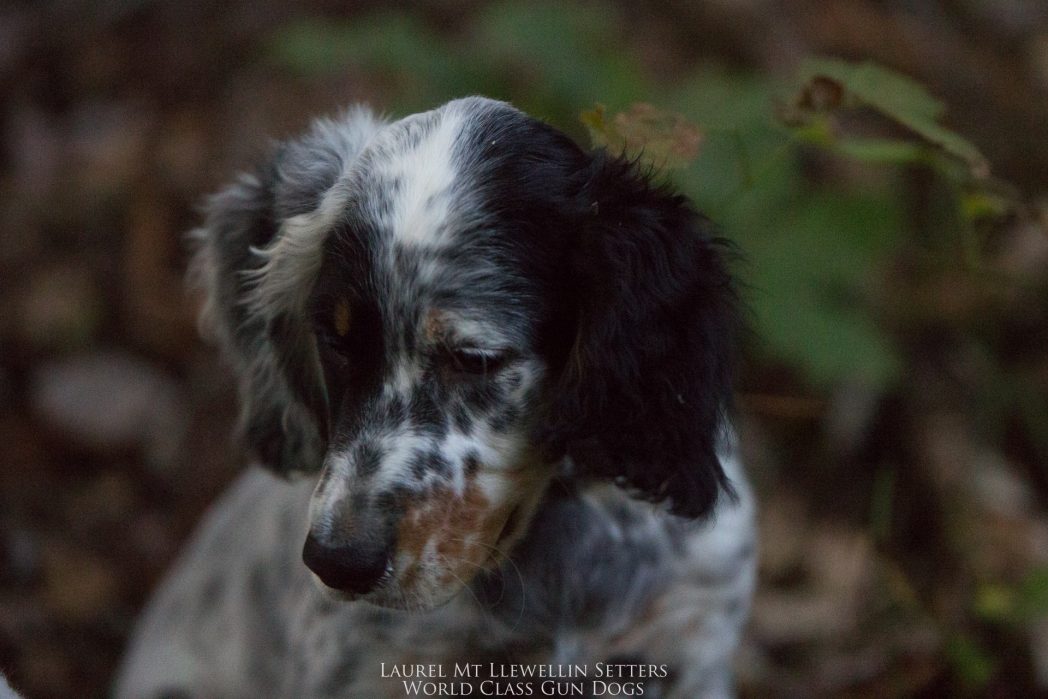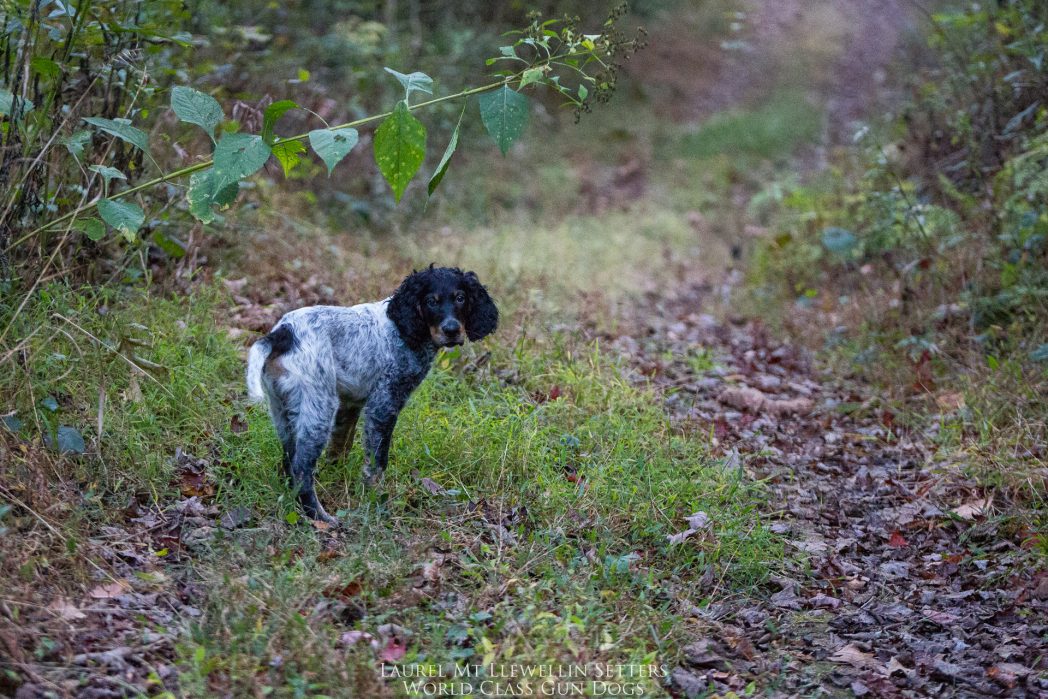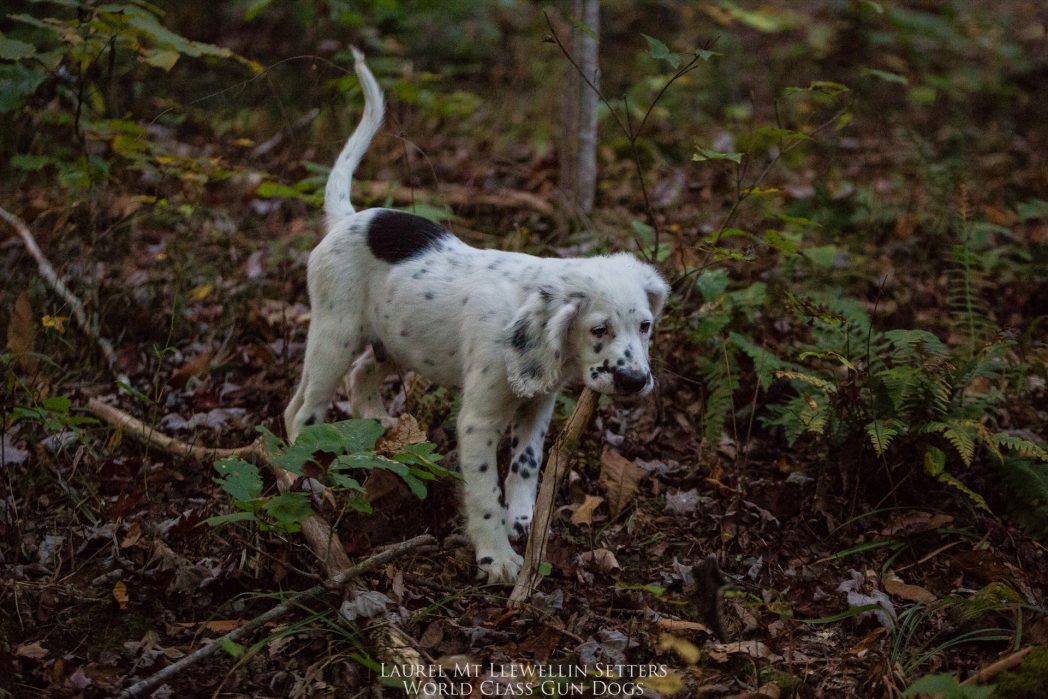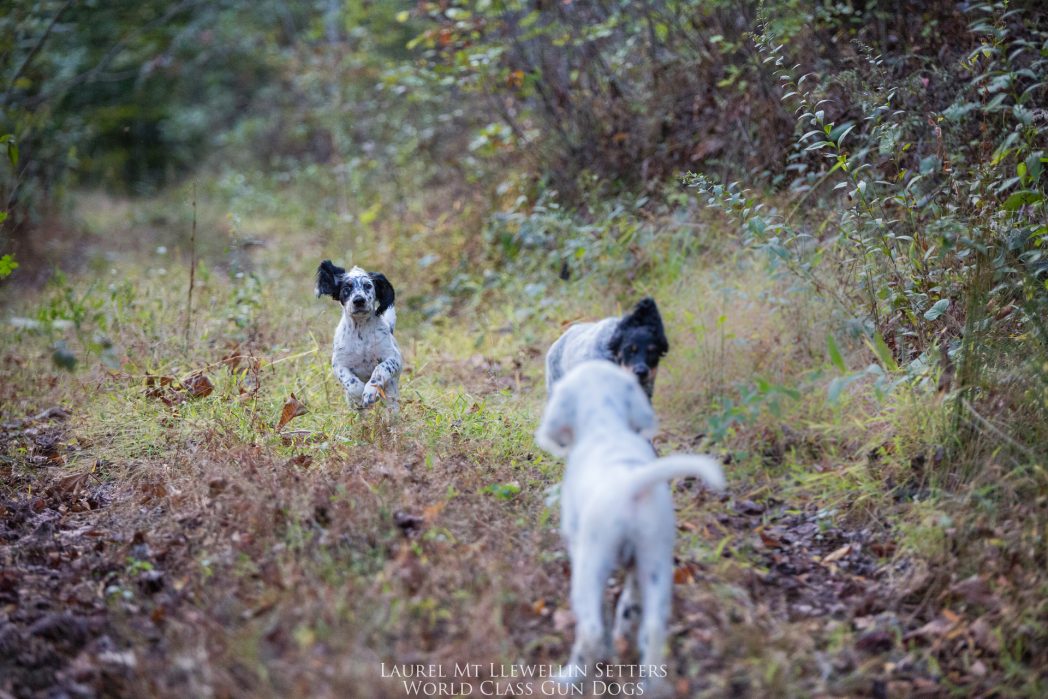 That's all for today. Not much new. Just enjoying the woods every time we can.
Have a great weekend everyone. Hope you are getting out to hunt!
M.