My mission is to help you have a healthier dog and breeders to raise healthier Llewellin Setters puppies through educational content based on over twenty years raising, training, and breeding Llewellin Setters. To help support these efforts, this page may contain affiliate links. I may earn a small commission for qualifying purchases at no cost to you.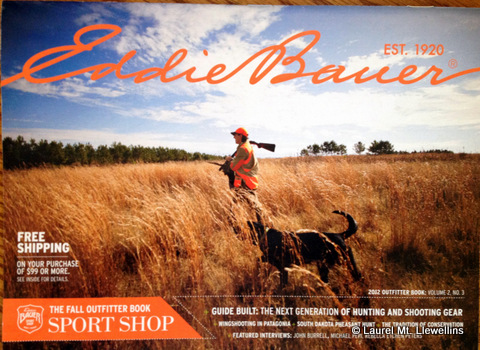 This arrived a while ago, but I couldn't bring myself to look at.
Don't get me wrong, I wanted to immediately open it and drool, but saved it.
and saved it…
until I just couldn't take it any longer.
I don't want to want anything new, you know?
I just don't even want to be tempted.
I know myself all too well.
And, so, here we go…
I had a weak moment and caved in to my lustfulness and of course, now I want everything in the Eddie Bauer Fall Outfitter Sport Shop catalog!
Darn it.
I need another copy to frame.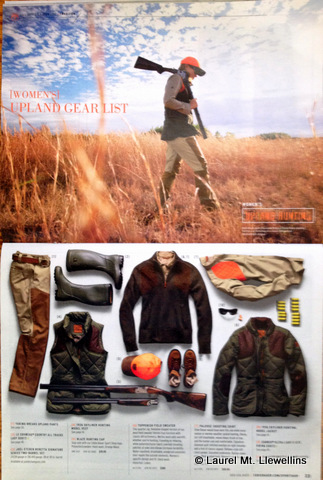 Oh my… do you see that sweater?
The one there in the middle?
Here is a closeup: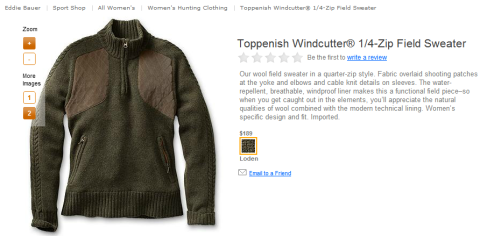 Oh dear… and then there is that vest, and that coat, and those boots.
Oh my.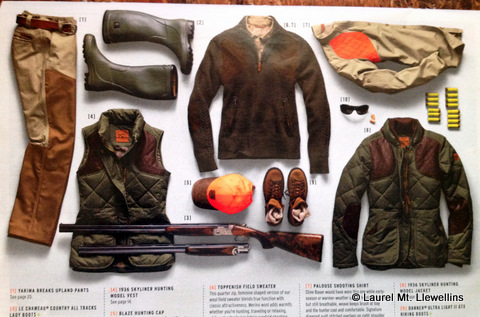 There's a closer look for you.
Oh my gosh, I love that coat… that vest…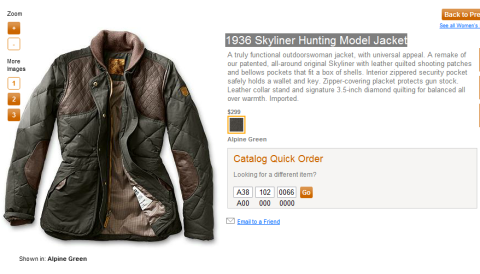 Doesn't it make your heart thump???
Thump… thump… thump…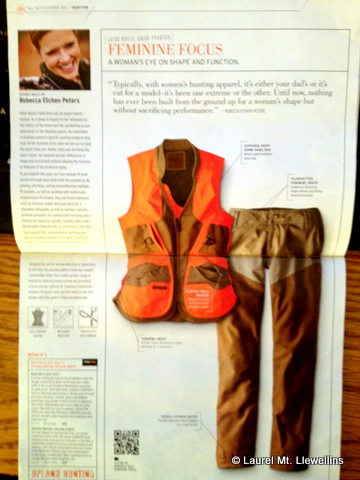 I could use that vest.
And those pants.
Yep.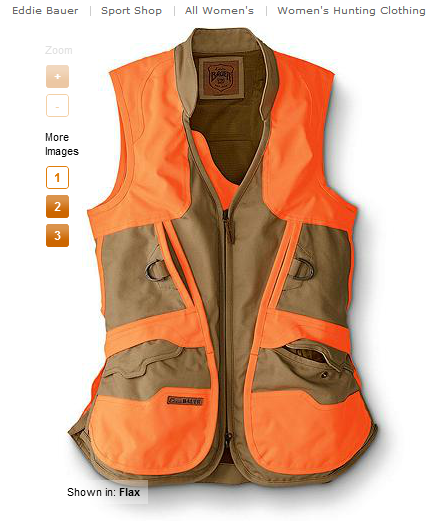 I really want that vest!
Love the D-Rings (there are never enough D-rings on a vest or coat).
And, wow, really nice upland pants.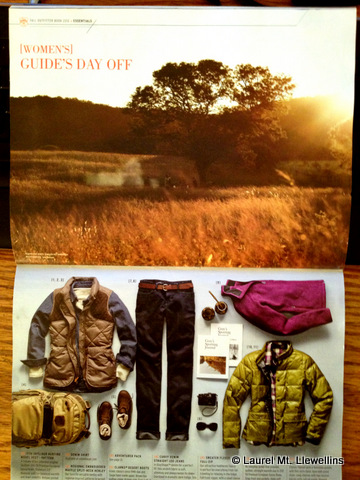 It's like everything in this catalog was designed just for me.
Really, I was the woman they consulted with when they designed the items in this catalog.
Yep, it was me.
::sigh::
No. I am kidding.
But, it's as if they did!
😉
There is gorgeous guy's stuff, too….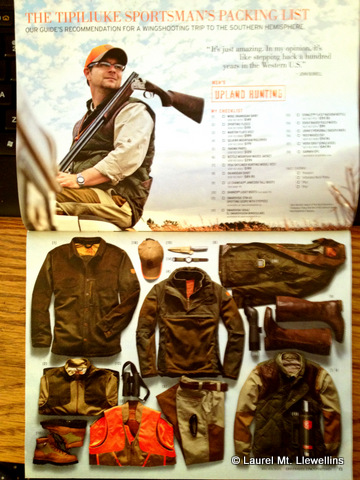 Yep, I would put all of those items on my list too. 🙂 Those boots, that jacket, the fleece, and I love that pullover!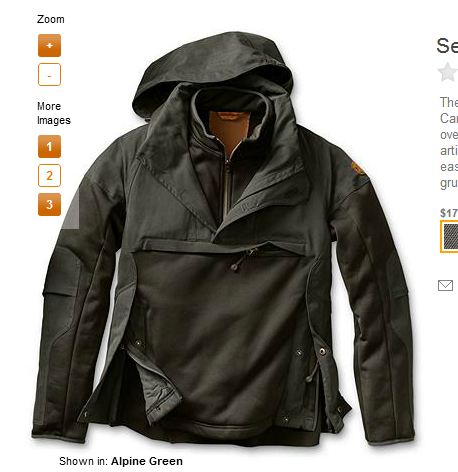 Close up. Love it… except I like the color of the one in the catalog better than the color of the picture above. Don't you?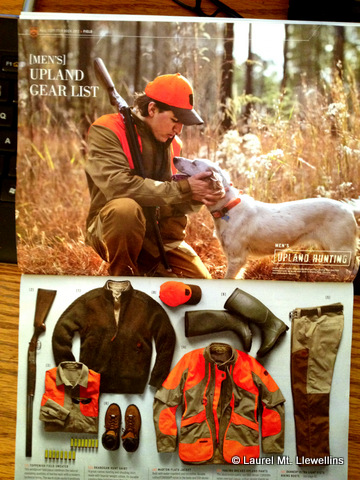 Darn…
What a nice coat…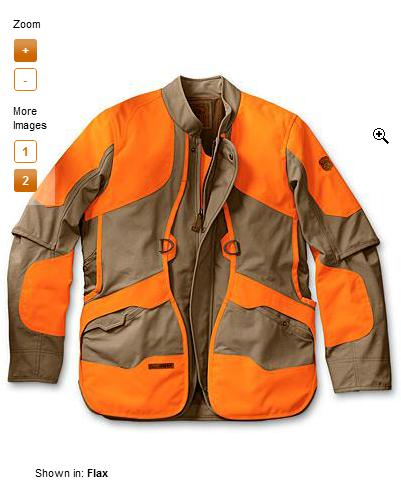 Closeup of the Mabton Flats Upland Jacket… nice.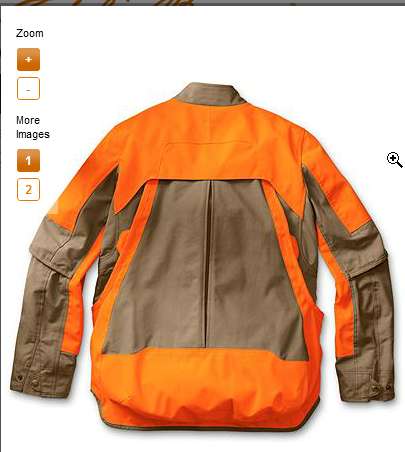 Yep, really nice jacket.
Maybe I'll have to get my hubby one.
Our anniversary is coming up.
That would be a nice present for him, don't you think?
Then, when he isn't using it, I can watch it for him, right???
😉
And look at this page full of great packs and strap vests! Gorgeous!
I need that gun case, right?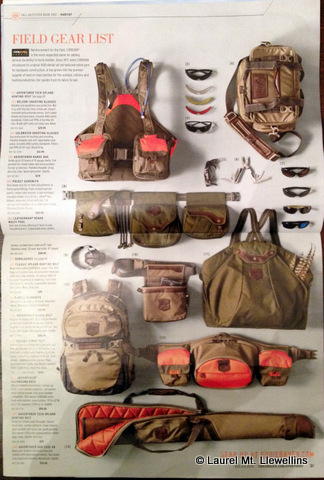 and these boots… oh my…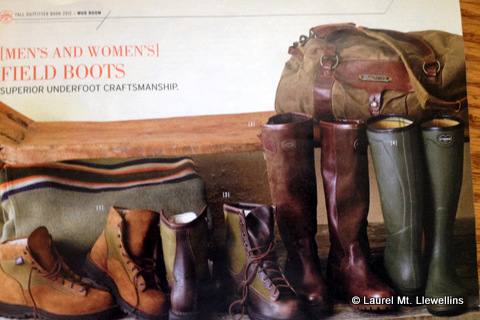 Oh my gosh–and these Upland Coats!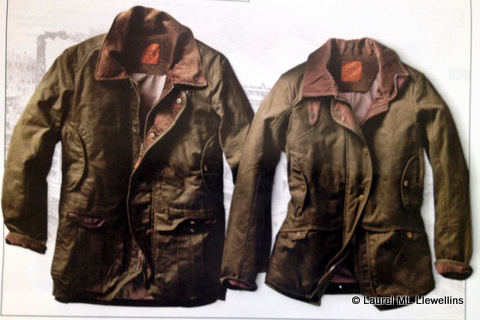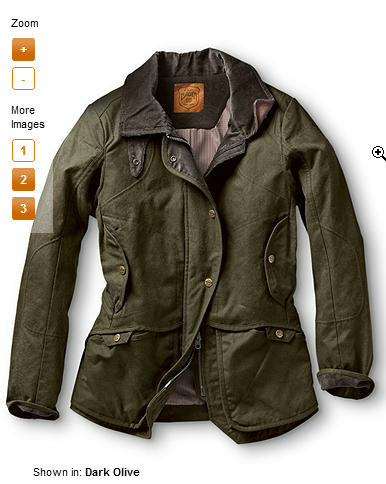 Yep, that's a thumper, too.
Ohhhhh…. and this beauty: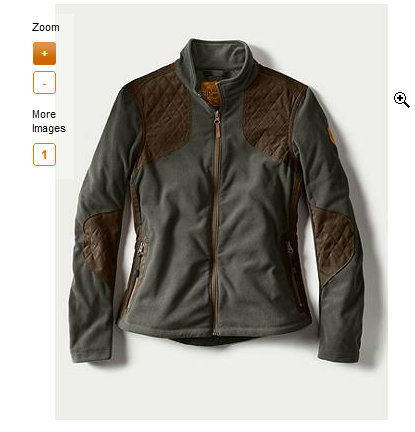 Or this?? I can get them all, right???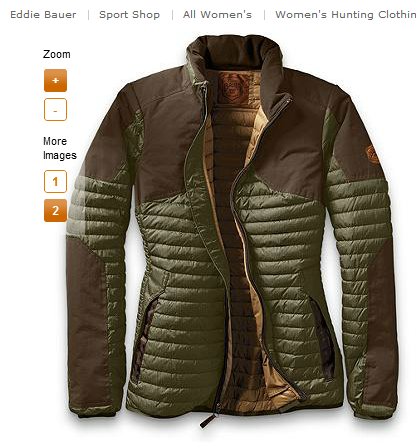 And, these boots just have to feel like heaven on your feet, don't you think?
please… please… can I just try on those boots????
::sigh::
maybe next year, eh?
Hey, shouldn't I be one of those testers? You know, where companies send you gear to try and then you write reviews on it?
They really should pick me.
Seriously.
Who spends more time in the field than I do?
So, Eddie Bauer, if you looking for a real gear tester, I'm your gal.
I'll put it through real testing in the northern grouse woods.
I can't wait…
30 days
I have to say very nice job, EB.
Quality and style and designed for us gals, too!
You've hooked me. I want to buy it all!
And, when I get all my new swanky gear, I'll shoot a video with all my Llews in the Ruffed Grouse woods of the UP.
🙂
So, did you get your copy?
What will you–or have you already–be ordering???
What's your favorite thing?
Check out all the great stuff here.