The Series: Get Yourself and Your Bird Dog Ready for Upland Hunting Season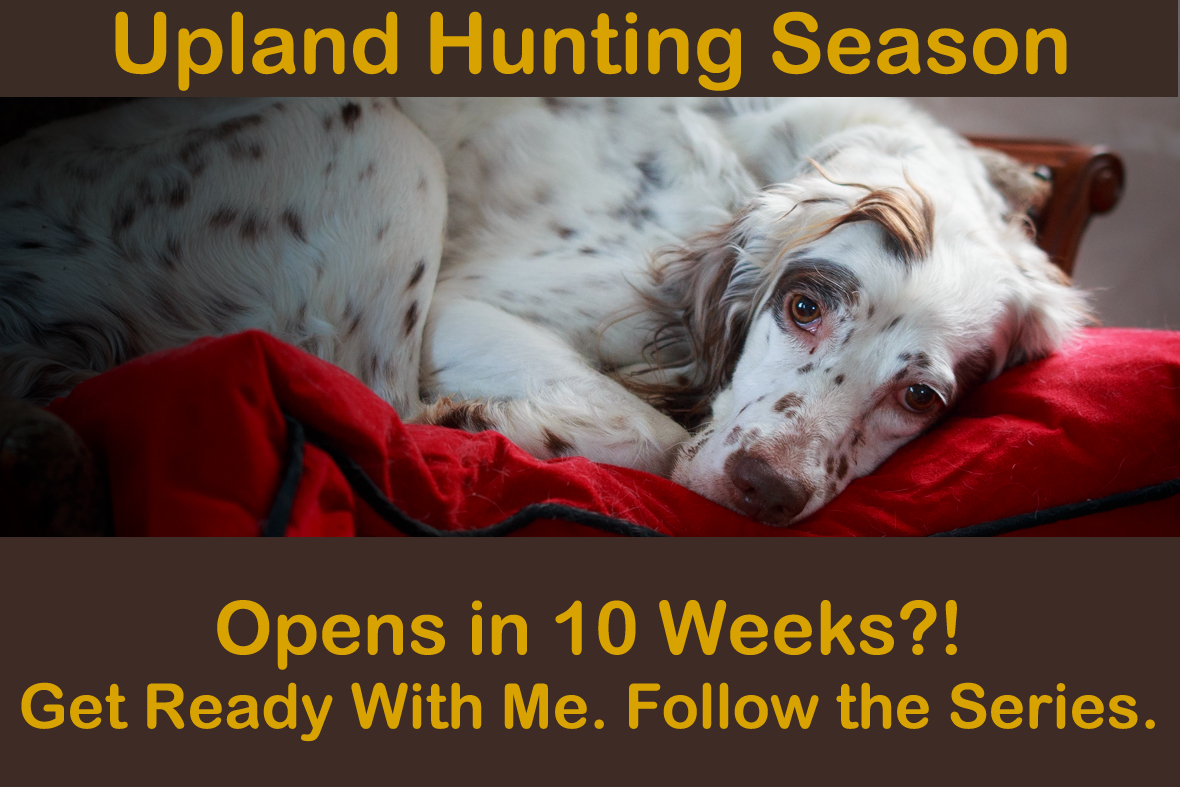 Do you realize in 10 weeks, Upland Hunting season will open in many states in the western United States. In 12 weeks, the coveted Ruffed Grouse season opens in many mid-western states, like Michigan. I don't know about you, but my current physical condition is not great and a day in the field wearing boots, vest, carrying a gun, camera, water, shotgun shells, first aid items, cell phone, and the rest of the essentials for dog and man, would have me hurting for days–if not weeks. You'd likely find my bones in a few years sitting by a tree next to a stream. 😉
Every. Single. Year. I hear and see the sad stories of physical harm to our "best friends," the dogs, because we were too busy (lazy) to take the precautions and simple steps necessary to have our bird dog(s) ready to take on a week (or weeks) of brutal hunting conditions after spending most of a year lounging on the sofa or in a kennel. I know my Llews give it all they have–bloody tails, scraped legs and all and most would hunt to the death. I've heard horror stories of dogs being run with cracked and bleeding pads. Dogs so exhausted they could hunt only 2 days, spending the rest of the week laid up or with severe injuries or even some with deadly consequences.
So, I invite you to join me to get ourselves and our dogs ready in every way I can think of to be ready to crush it–or at least have a much more pleasant experience–in the field come opening day or closing day. I'm lining up some pros to help us with exercises for shotgunning, pro tips for getting our dogs ready, lining up gear reviews, Upland Bird Forecasts, and much, much more.
Sign up for the email series below to join in to receive the series via email and share your questions, ideas, tips, etc., or subscribe to the LML Youtube channel and hit the notification icon to get alerted of a new post.
If you have any questions about anything, please don't hesitate to ask.
Let the Countdown to the opener begin (who else has been counting since the closing day of last year?).
The Upland Hunting Season Starts In:
-1606
Days
-14
Hours
-1
Minutes
-59
Seconds
M.
Sign up to receive the series via email: