PA Rivers (Santana x Count) Update Week 7
My mission is to help you have a healthier dog and breeders to raise healthier Llewellin Setters puppies through educational content based on over twenty years raising, training, and breeding Llewellin Setters. To help support these efforts, this page may contain affiliate links. I may earn a small commission for qualifying purchases at no cost to you.
Hello all!
I hope you are enjoying a fantastic week in your corner of the world. It has been a good one, here in ours. While I am not usually a big fan of summer and usually have to hibernate for most of it, this year has been perfectly tolerable with mild temperatures. I am so thankful to be able to enjoy being outdoors with the dogs and puppies.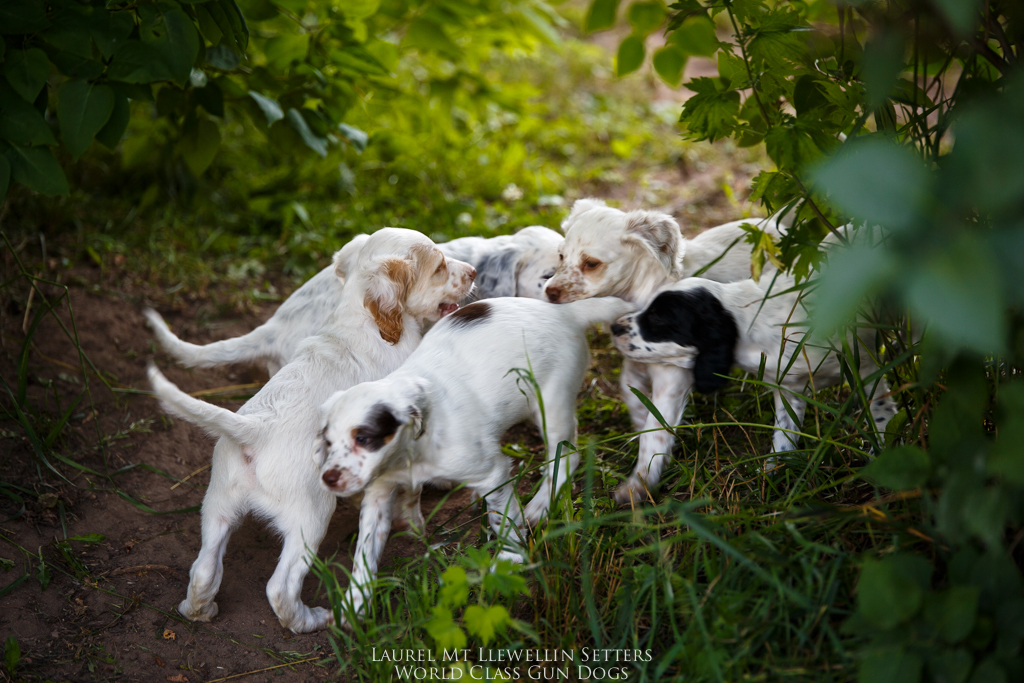 We are having so much fun with the pups. Santana's pups are a blast and they love their life out in the room we converted for them. They chose to spend most of their time in the large fenced-in play yard and love to dig holes to sleep in! I'll have to get a picture of it for you.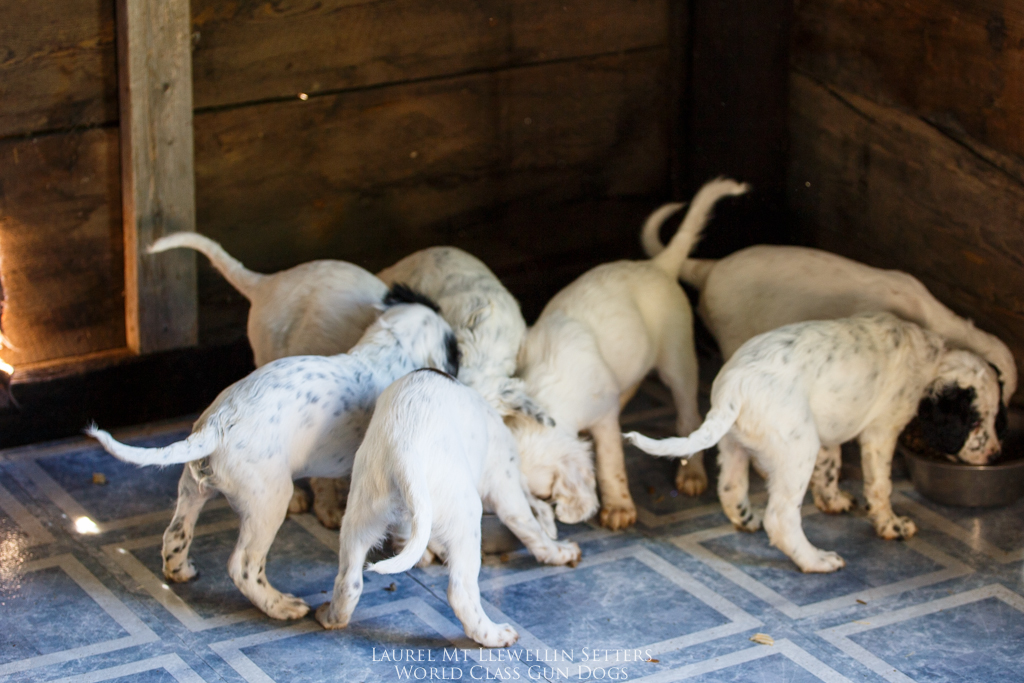 Their puppy room is nice and cool and clean, but I find them outside napping during the day. How smart they are to know to dig a hole in the cool soil to sleep in. Funny. Dogs are so much smarter than we give credit for.
We now know where most will call their home. There are some very excited families! So, let's see…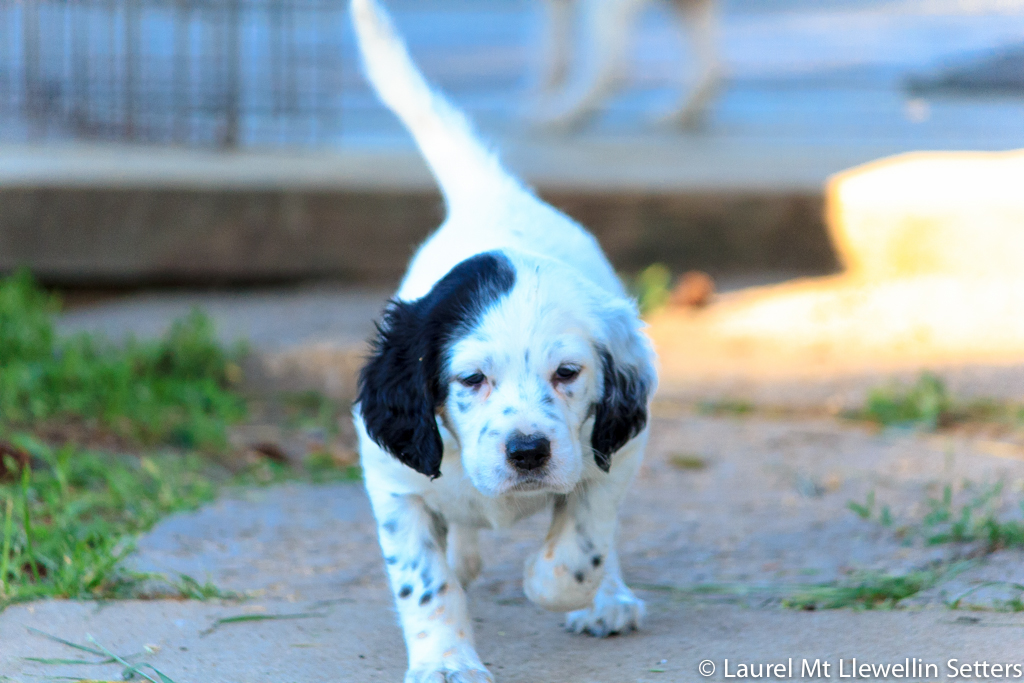 Cheat will be flying off to Florida to live with the Drewry family.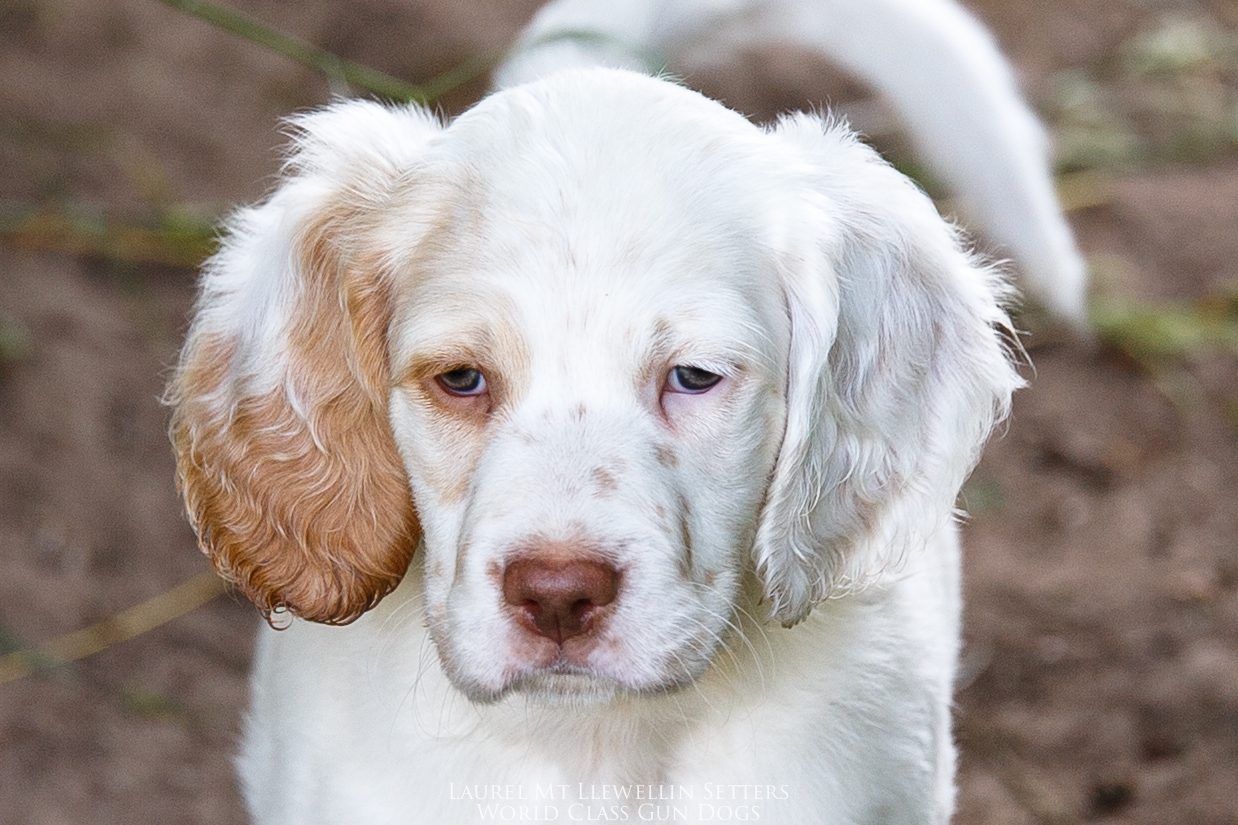 Darling Cobbs will fly to PA, now owned by the Rogers family.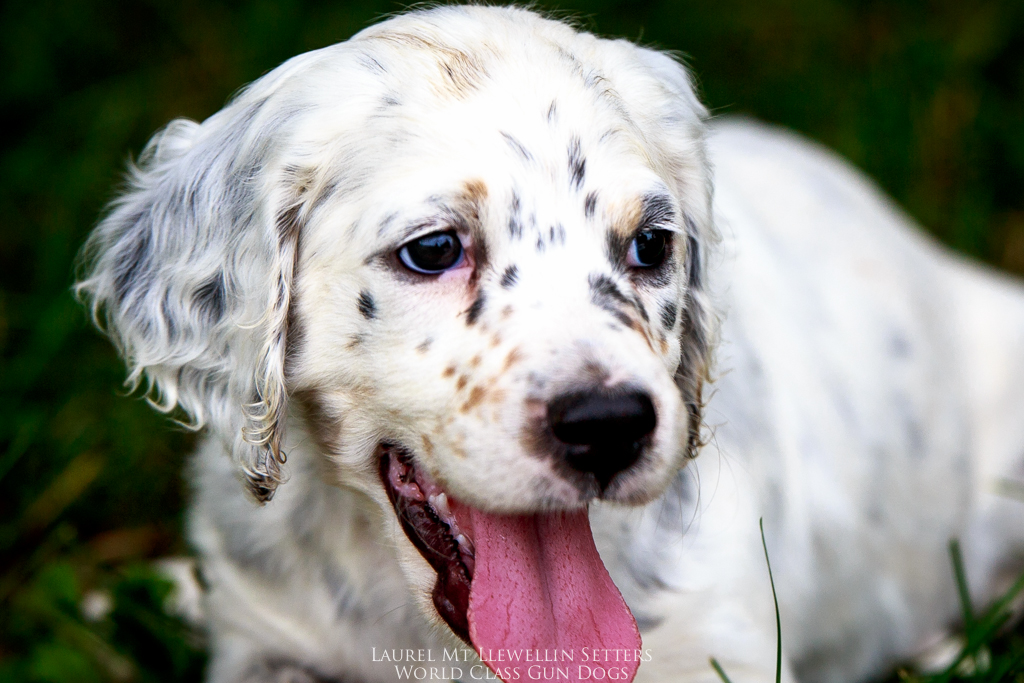 Alle will live in lower Michigan with the Tietz family.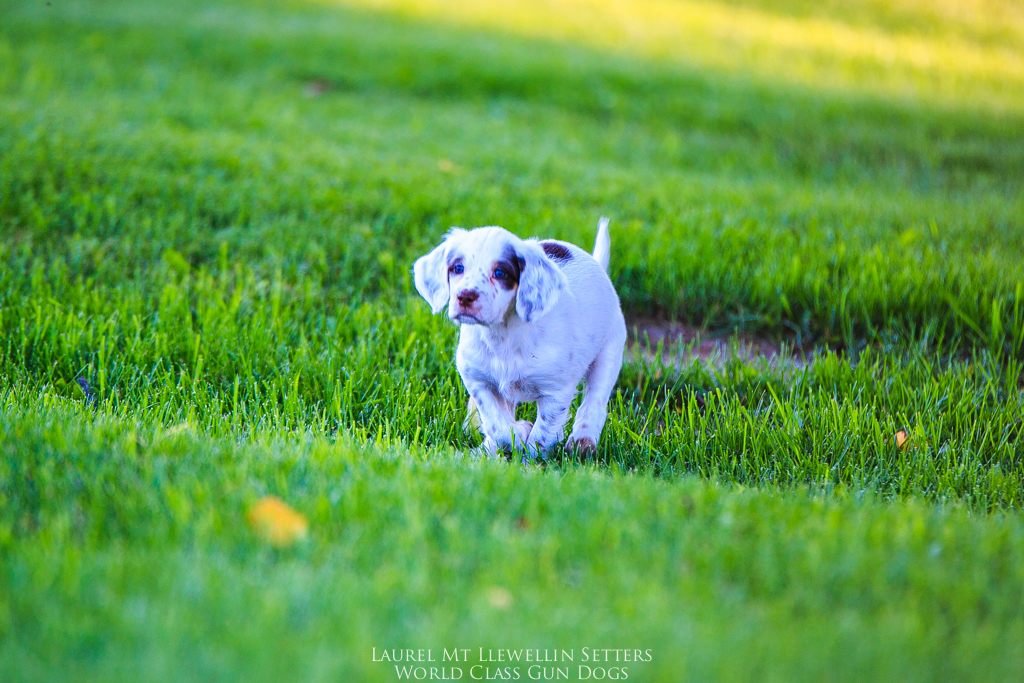 Brandy will also live in lower Michigan with the Smith family.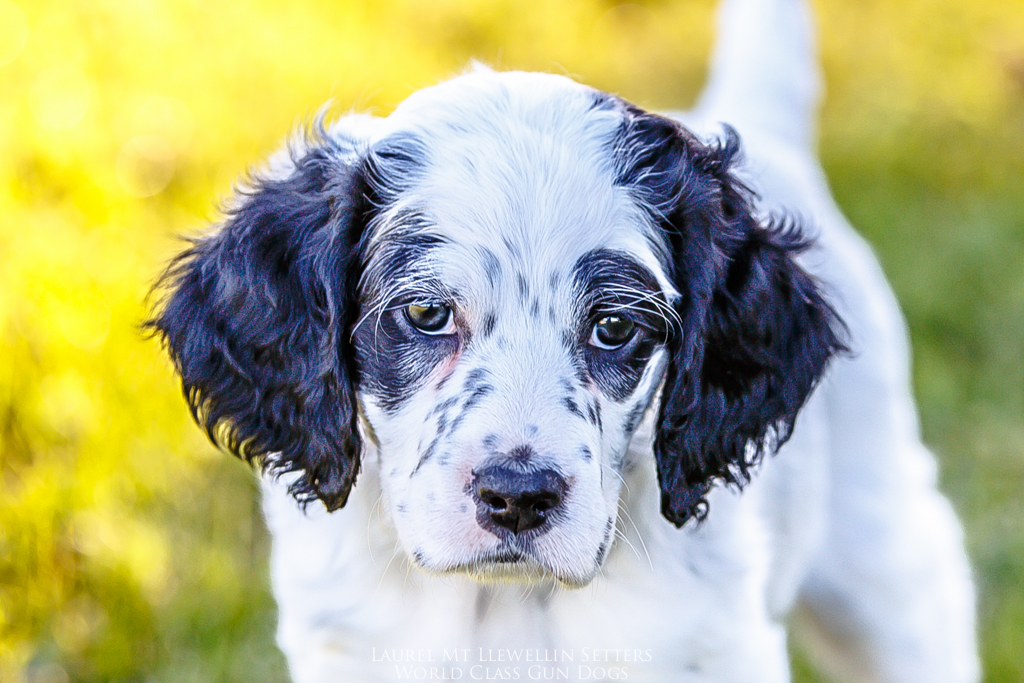 Genesee will live in Minnesota.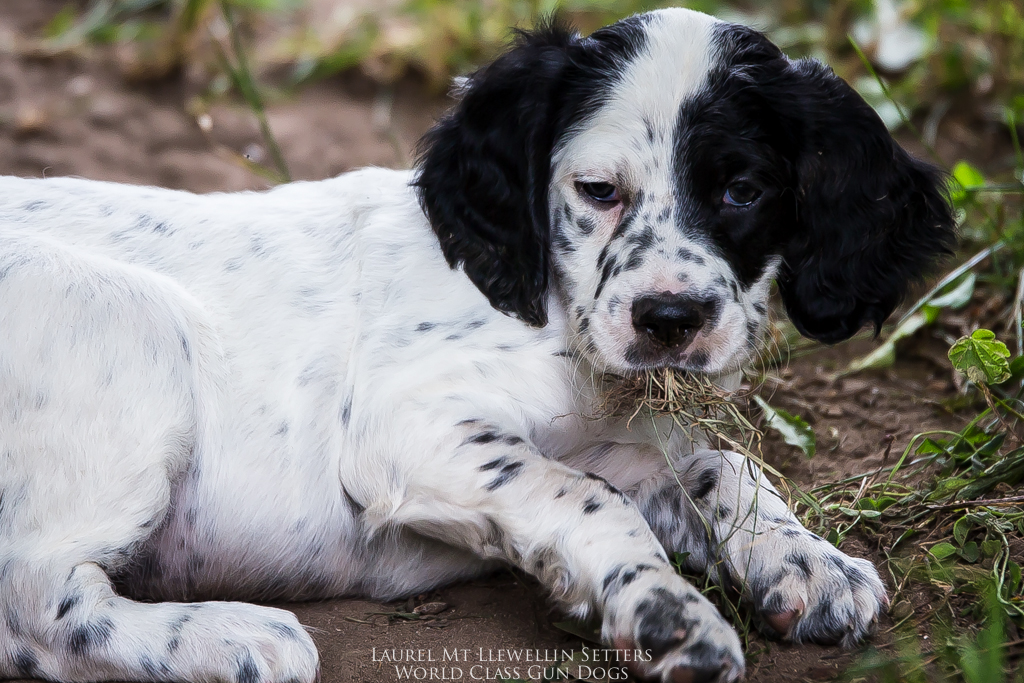 June, now "Maggie-May" will live in Rhinelander, WI with the Ceranske's.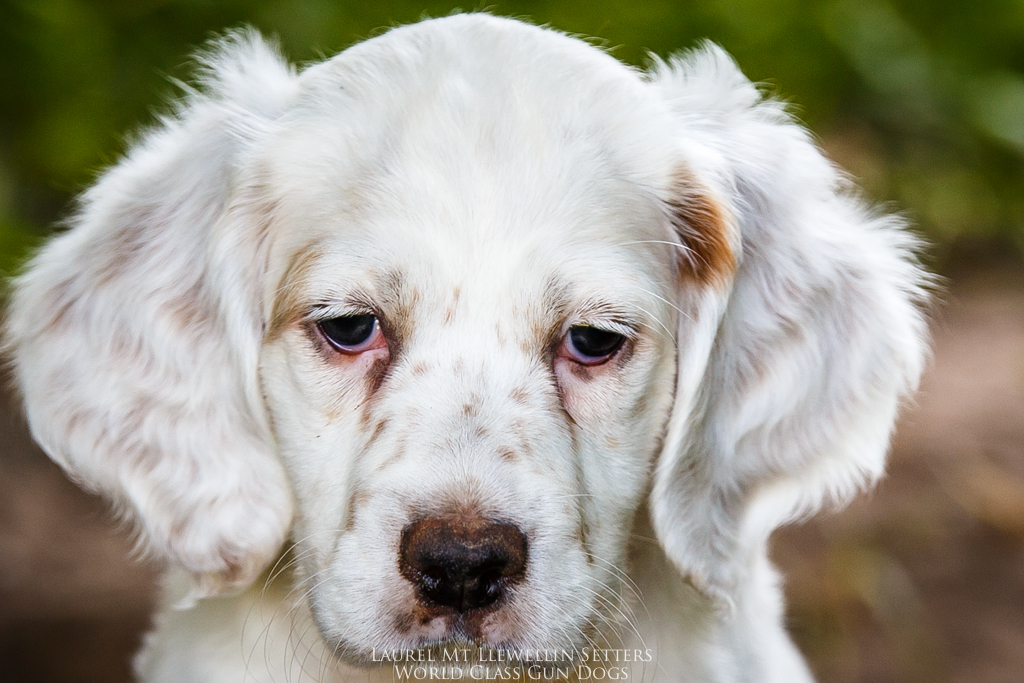 Loya darling will fly off to eastern PA to the Shutter family.
Hanna will live in Appleton, WI
Available: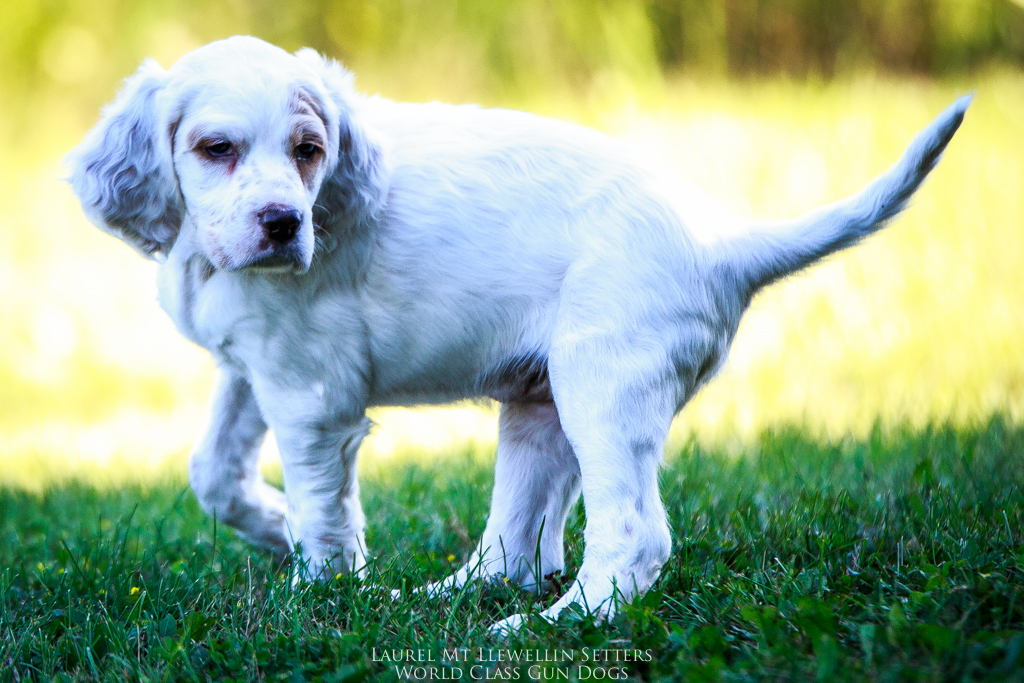 And now we begin a busy week getting ready for the pups to leave. The crates for the pups that are flying are starting to arrive and they will all need assembled and labeled. We'll have vet appointments for the health certificates. I have to sit down and figure out flight schedules, temperatures, etc., and decide on the best day to fly those that are flying and make the reservations. We'll start formal crate training for the pups that are flying. There is a mountain of paperwork to do including health information, shots, dewormings, etc., airway bills for flights, registration paperwork, etc. And I like to give the pups lots of experiences this last week, including a few rides in the truck, more play time, maybe an intro to water if I can find a smaller pool, maybe catch and tether a pigeon for some fun bird intro… Lots to do during their last week here and then I'll start updating everyone on the other litters.
That is all for this morning, folks. We hope you have a blessed Sunday.
Hug your Llewellin Setter and if you don't have yours yet, I'll hug the puppies for you. 😉
-M.