PA Rivers Litter Update Week 6
Hello all, I have so much to share that I don't know where to begin and I can't decide if I should pack it all in to one post or break it up into a few. We'll see how this works…
All the pups are doing great. The picking has started for Santana's pups, as they are now 6-weeks old–and because I have taken most of a week to finish this post they are now almost 7 weeks! We now know that Cheat will live in Florida and Cobbs in PA. The picking of the girls has started and Brandy and Alle will live in lower Michigan. Loya will fly out to eastern PA. June-bug will go to Rhinelander, WI and Genesee to Minnesota!
This leaves the lovely Laurel and Hanna now available.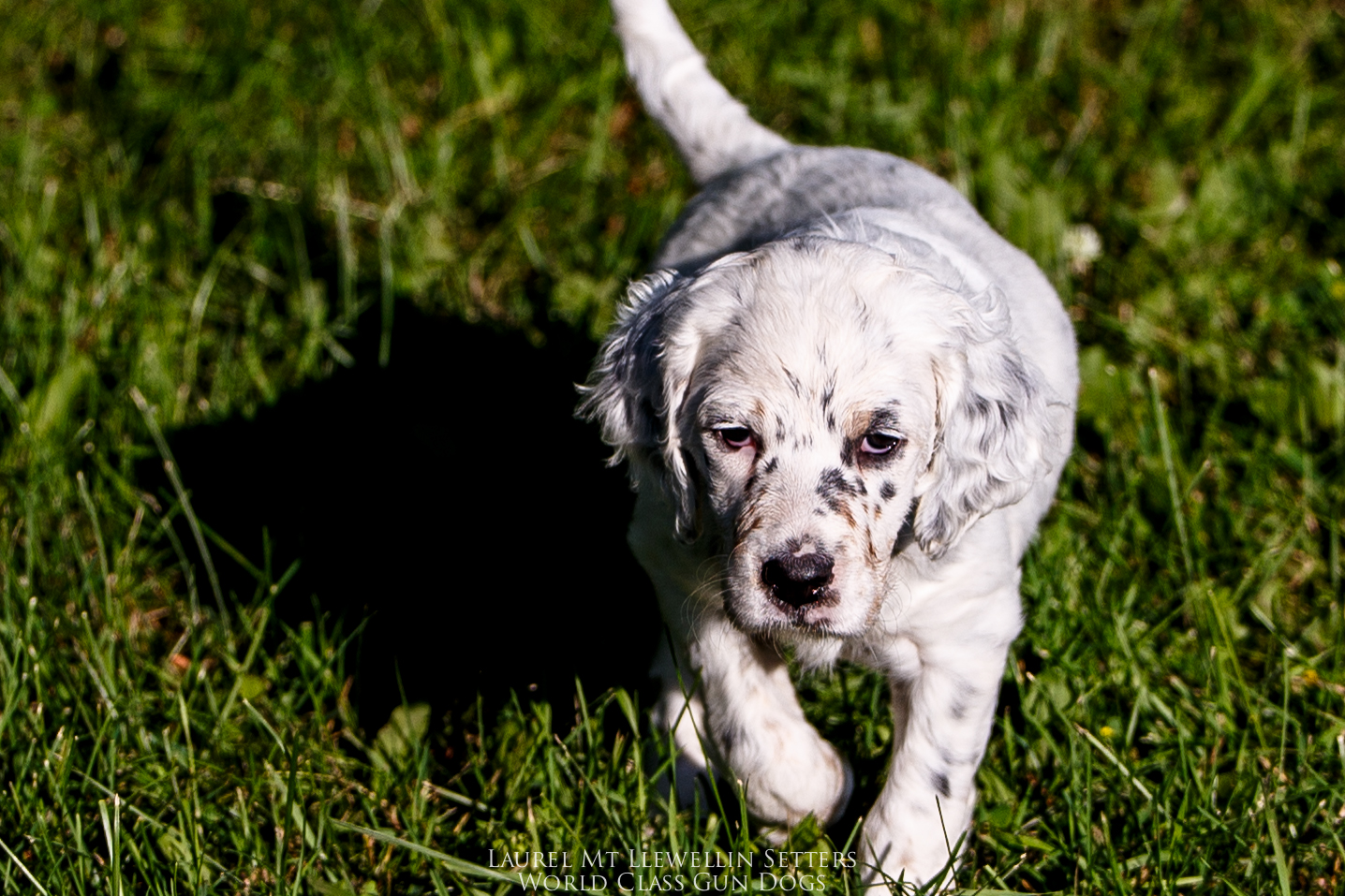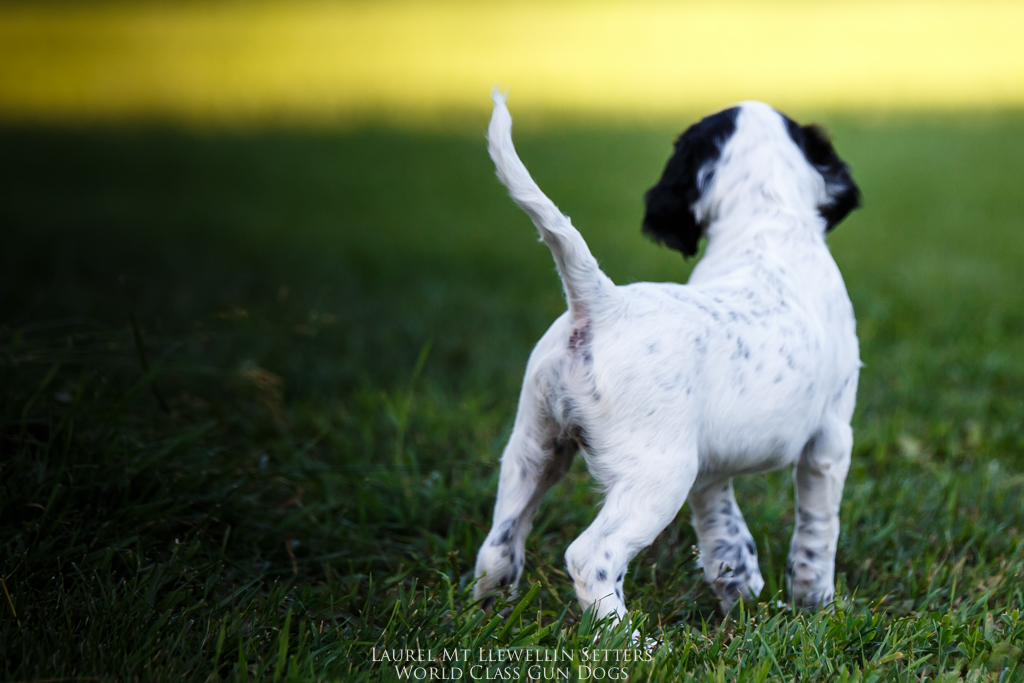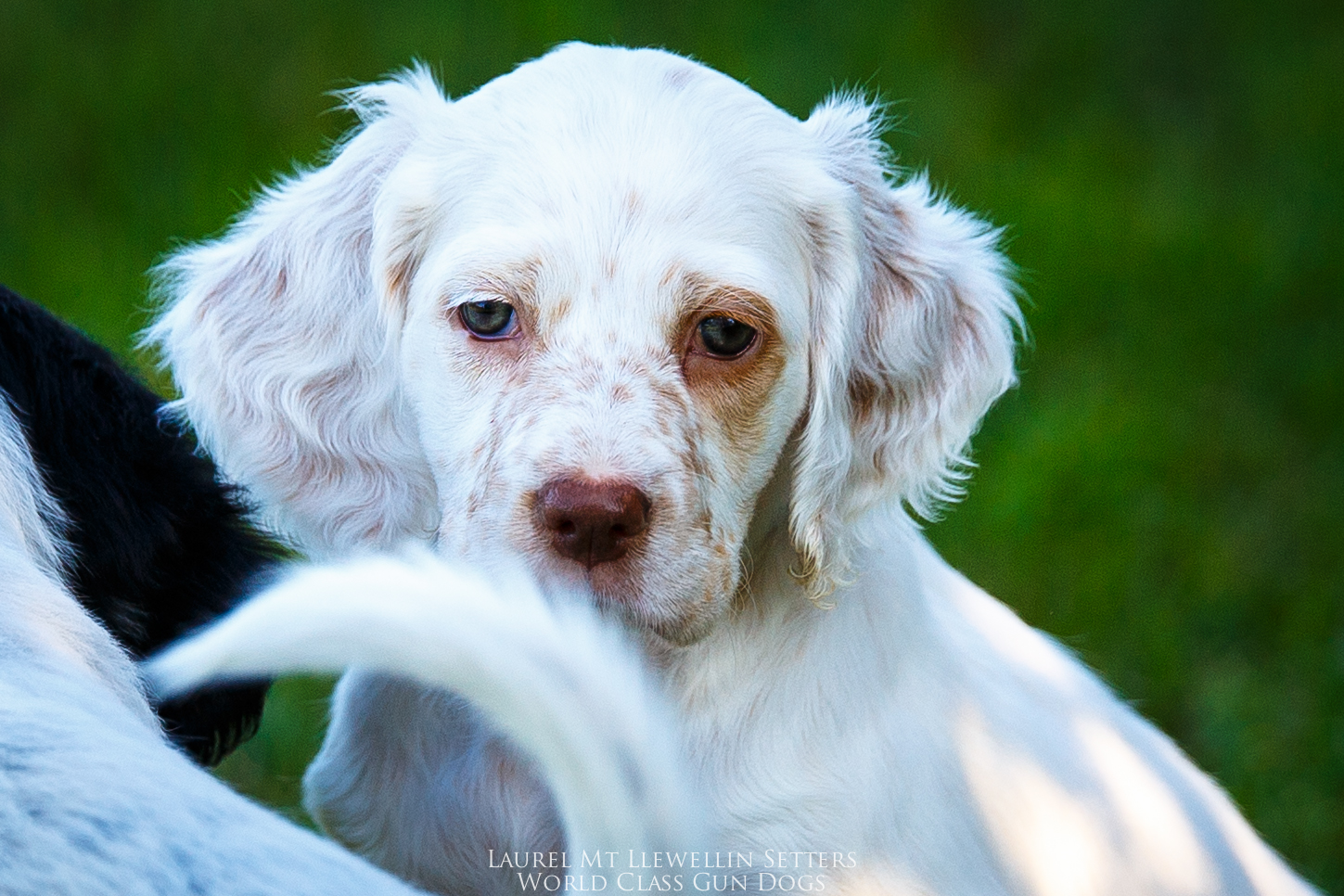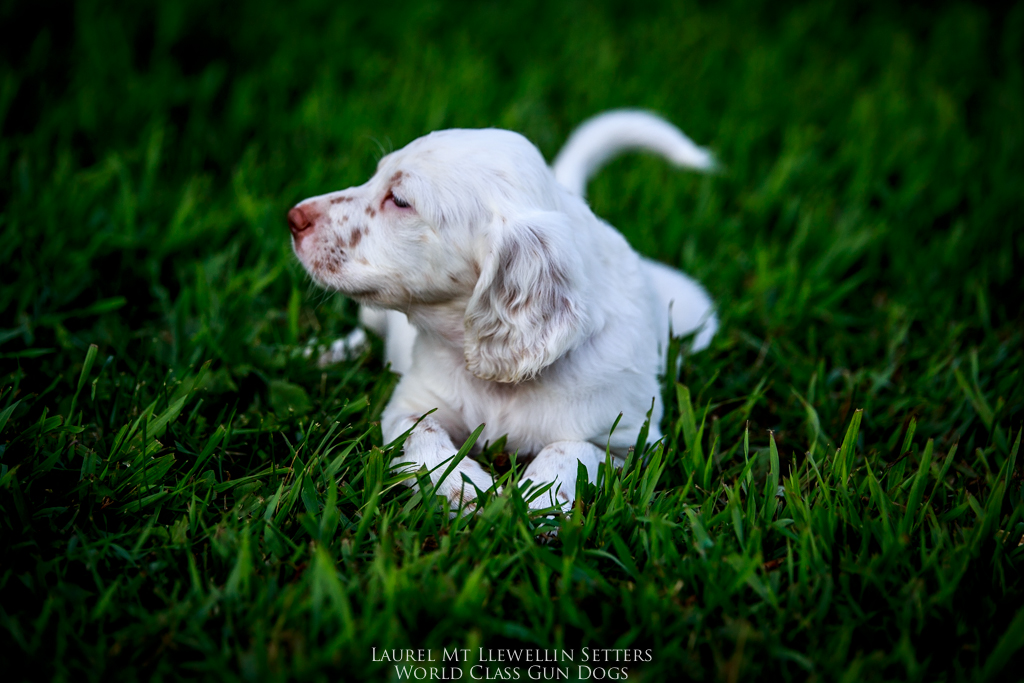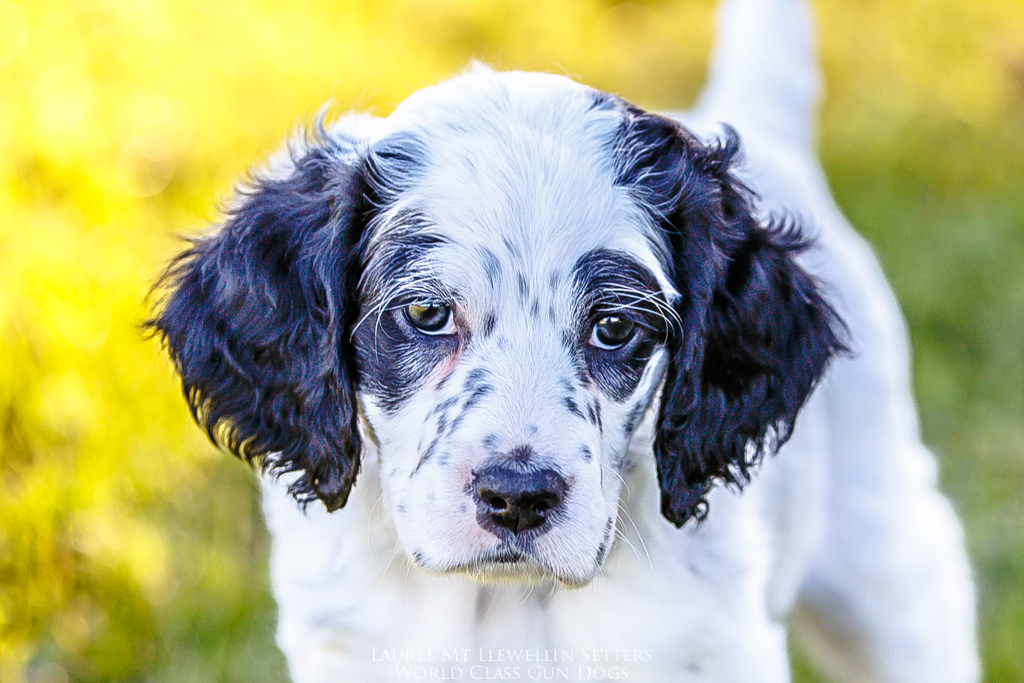 This gang is doing fantastic. They love their new diggs in a room we converted for them in another building, giving them much more room, fresh air, and access to go in/out as they please and they love it! They are all going outdoors to do their business. For the past few days, there have been very few puddles inside. They are all sleeping in the few crates we put in the room and seem to absolutely love life. We take them out for playtime in the big yard at least twice a day and they are happy, happy puppies in their new, huge room and fenced-in play area.
There are lots more photos in the Flickr gallery for you. See them at this link or via the link in the righthand sidebar.
Stay tuned for all the news and updates to come.
Have a great day and hug your Llewellin Setter!
-M.