Winter Storms Litter—Santana x Count—Live on the Puppy Cam!
My mission is to help you have a healthier dog and breeders to raise healthier Llewellin Setters puppies through educational content based on over twenty years raising, training, and breeding Llewellin Setters. To help support these efforts, this page may contain affiliate links. I may earn a small commission for qualifying purchases at no cost to you.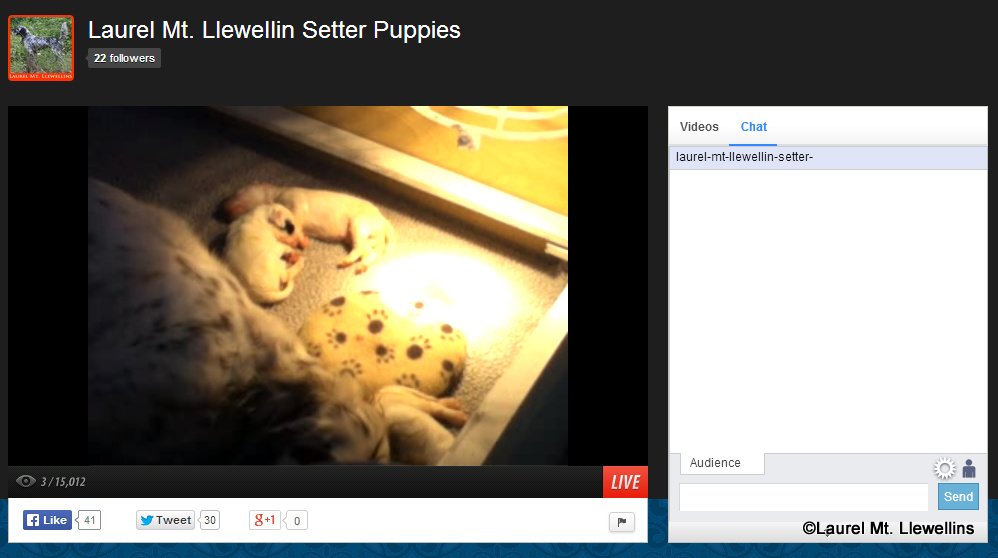 We have the Live Puppy Cam running—Yahoo! It is not the best view, but will work for now while I wait for a better solution/camera to arrive. It seems a bit choppy—complain to AT&T because they won't push better Internet out to me and there are seriously no other options for me (because AT&T owns the lines. No, a mifi service does not work here either, and satellite restricts the amount of data and I would use up all of it in a day with live streaming and my work). I miss kick-butt Internet!!! Anyway, it is better than nothing I guess. Oh and I apologize for the occasional ads, but Ustream is awesome!
Bookmark the link above, this post, or you can always access the link in the right-hand sidebar.
Enjoy!
Oh–and don't forget to subscribe!
[wysija_form id="1″]