Winter Storms Litter—Santana x Count—Live on the Puppy Cam!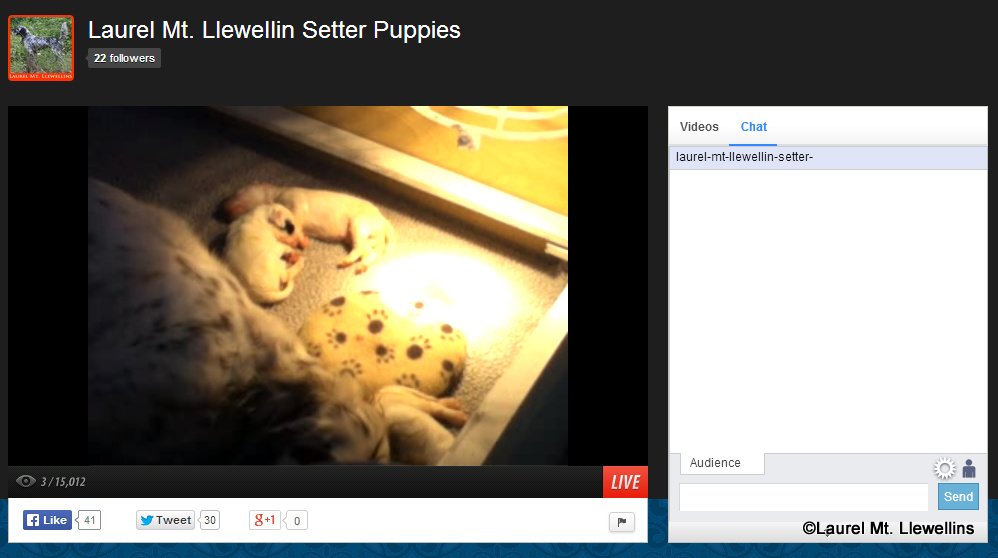 We have the Live Puppy Cam running—Yahoo! It is not the best view, but will work for now while I wait for a better solution/camera to arrive. It seems a bit choppy—complain to AT&T because they won't push better Internet out to me and there are seriously no other options for me (because AT&T owns the lines. No, a mifi service does not work here either, and satellite restricts the amount of data and I would use up all of it in a day with live streaming and my work). I miss kick-butt Internet!!! Anyway, it is better than nothing I guess. Oh and I apologize for the occasional ads, but Ustream is awesome!
Bookmark the link above, this post, or you can always access the link in the right-hand sidebar.
Enjoy!
Oh–and don't forget to subscribe!
[wysija_form id="1″]