My mission is to help you have a healthier dog and breeders to raise healthier Llewellin Setters puppies through educational content based on over twenty years raising, training, and breeding Llewellin Setters. To help support these efforts, this page may contain affiliate links. I may earn a small commission for qualifying purchases at no cost to you.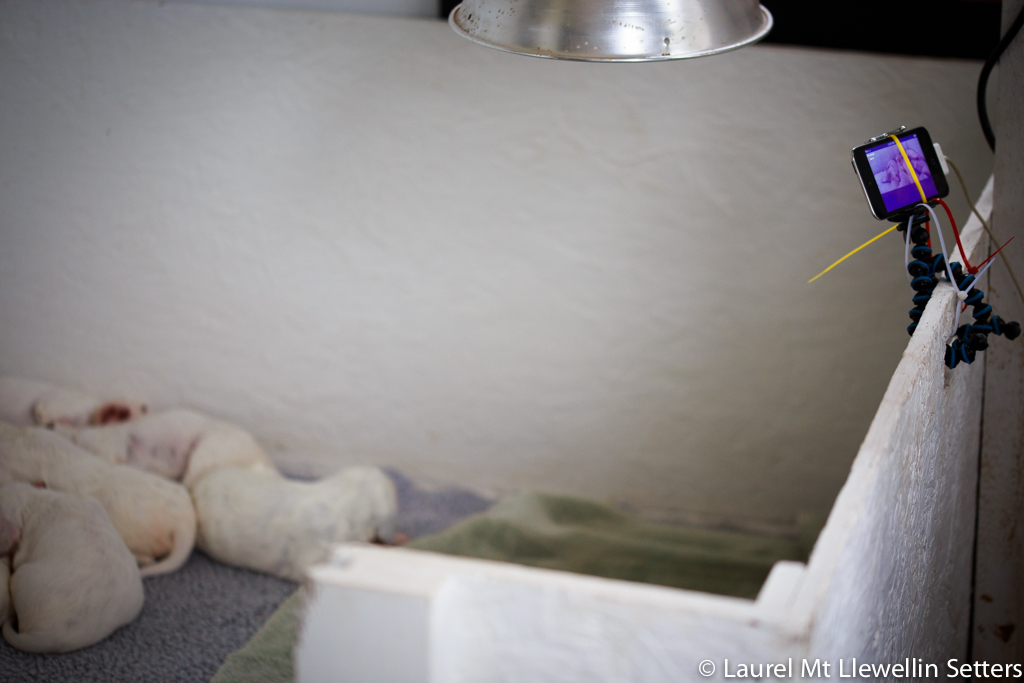 The puppy cam is now live, watching Santana & Count puppies. It's not the best view and is a bit too close, but I broke the holder that I used to use to attach the camera to the wall and the app does not permit me to zoom the view out any further. It'll have to do for now. Sorry.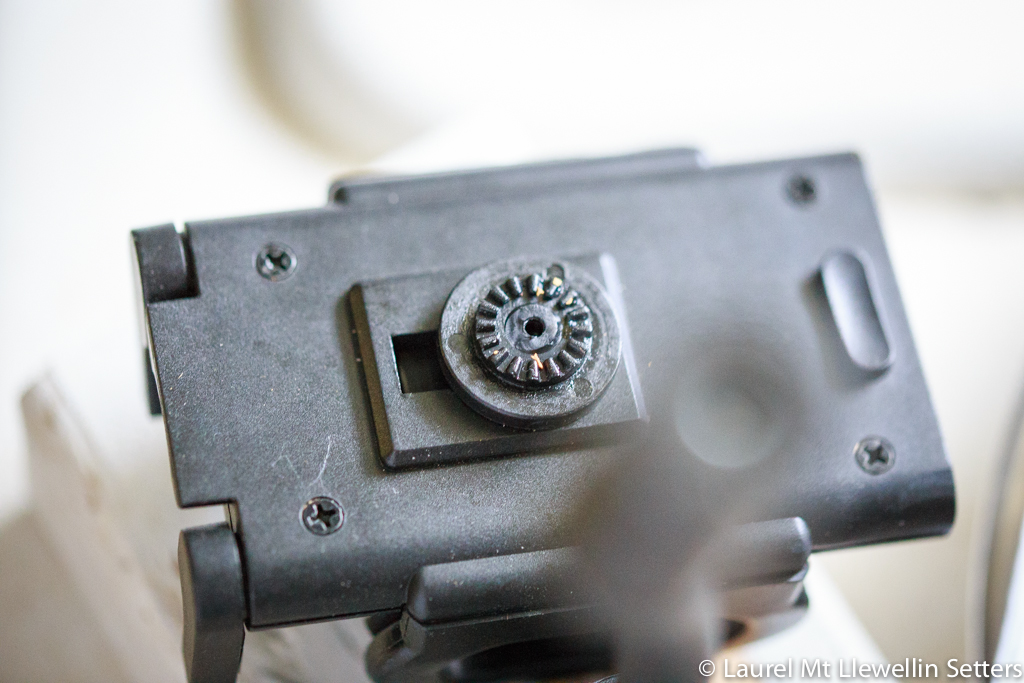 I'll have to order another of figure out something else. For now, I have it zip-tied to the side of the whelping box with another broken gadget I used to use! I'm a great breaker of gadgets, I guess. If I had another computer or laptop, I could use the other Web cam, but at this time do not.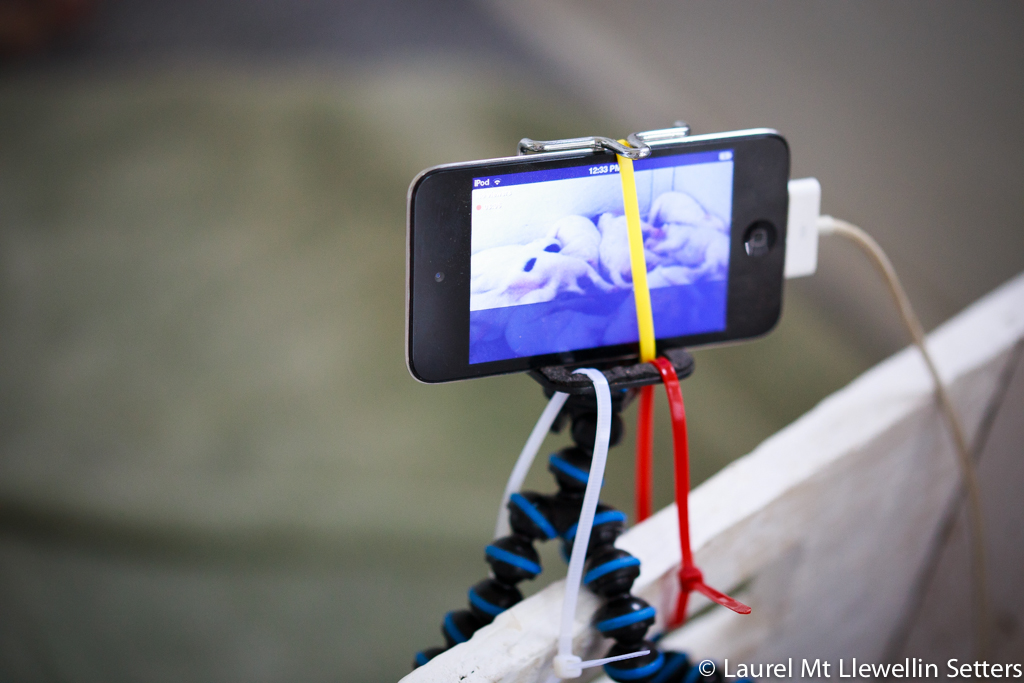 You can view the stream in the sidebar or this link for a full-screen version. Sorry about the ads.
Link: http://www.ustream.tv/channel/laurel-mt.-llewellin-setter-puppies
Have a great day all!
M.