Santana x Count Puppies: One Week Old and Named!
My mission is to help you have a healthier dog and breeders to raise healthier Llewellin Setters puppies through educational content based on over twenty years raising, training, and breeding Llewellin Setters. To help support these efforts, this page may contain affiliate links. I may earn a small commission for qualifying purchases at no cost to you.
The puppies are now one week old. All are doing great!
Their dew claws were removed Thursday (at 3 days old). They've had their nails trimmed once and are due for another—amazing how quickly those sharp little nails grow!
They can zoom around the whelping box, albeit scooting on their bellies still, with no problem. They are very content most of the time but when they want their momma, they can really make some noise.
Santana is a great momma and is never far away. She goes out quite often, but look out if she hears the pups make any noise. She barks and goes crazy scratching at the door (so much for the new paint on that door… sigh…).
We've finally named them! We had many great suggestions and have chosen to use names from the "Winter Storms of 2013-2014," from TWC. It seemed very fitting as Santana's first litter of pups were named after "Winds," and while these names are mostly Greek gods & goddesses, at least the theme name is weather related!? Anyway, hope you like them.
Meet the Winter Storms 2013-2014 (in the order of birth):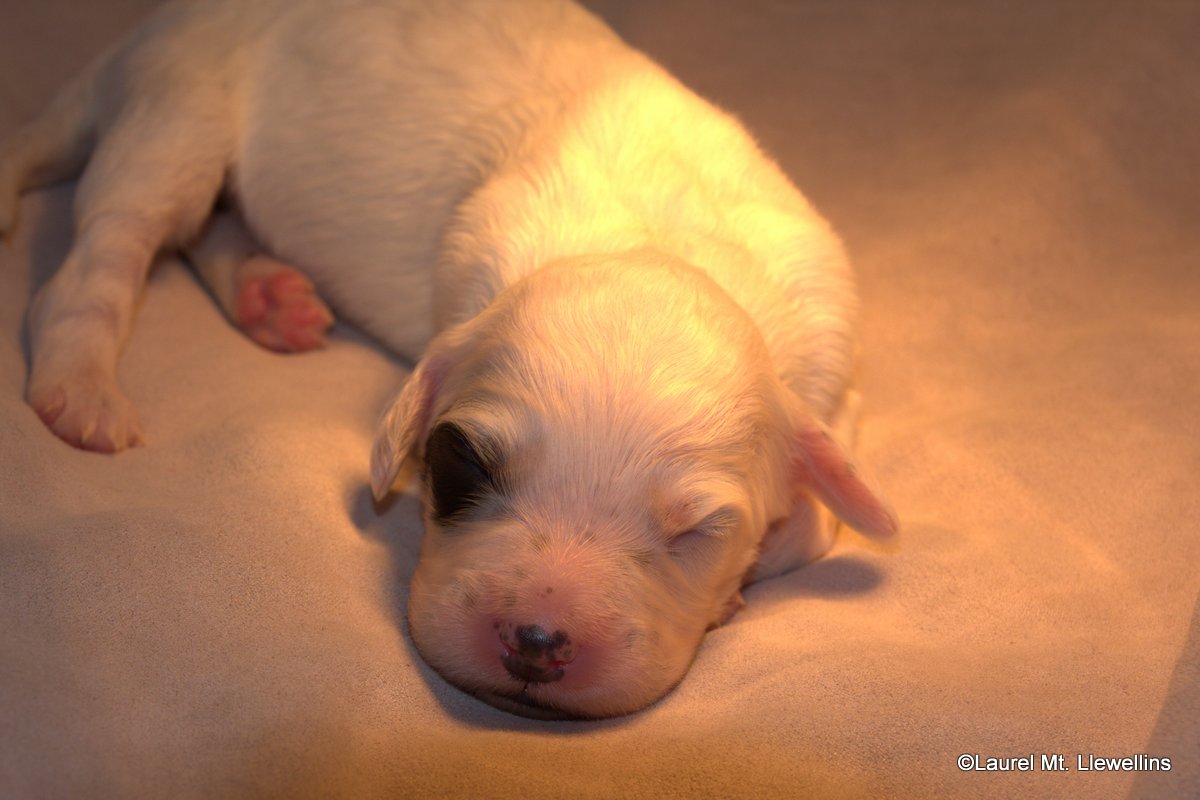 1. Electra: From Greek mythology; the princess of Argos. Female White/Black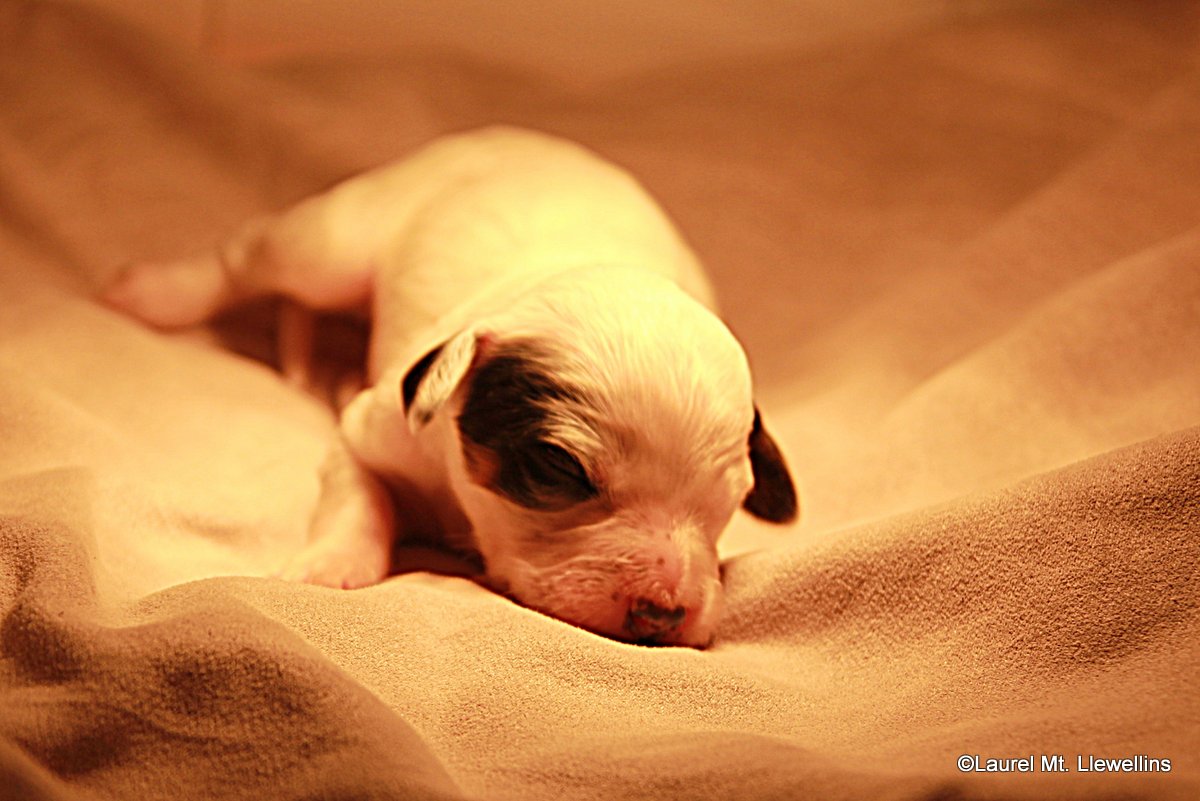 2. Boreas (BOR-ee-us) Greek god of the cold north wind. (I just had to use that—it means Greek god of the cold, north wind!) (Bore is a tri-color male)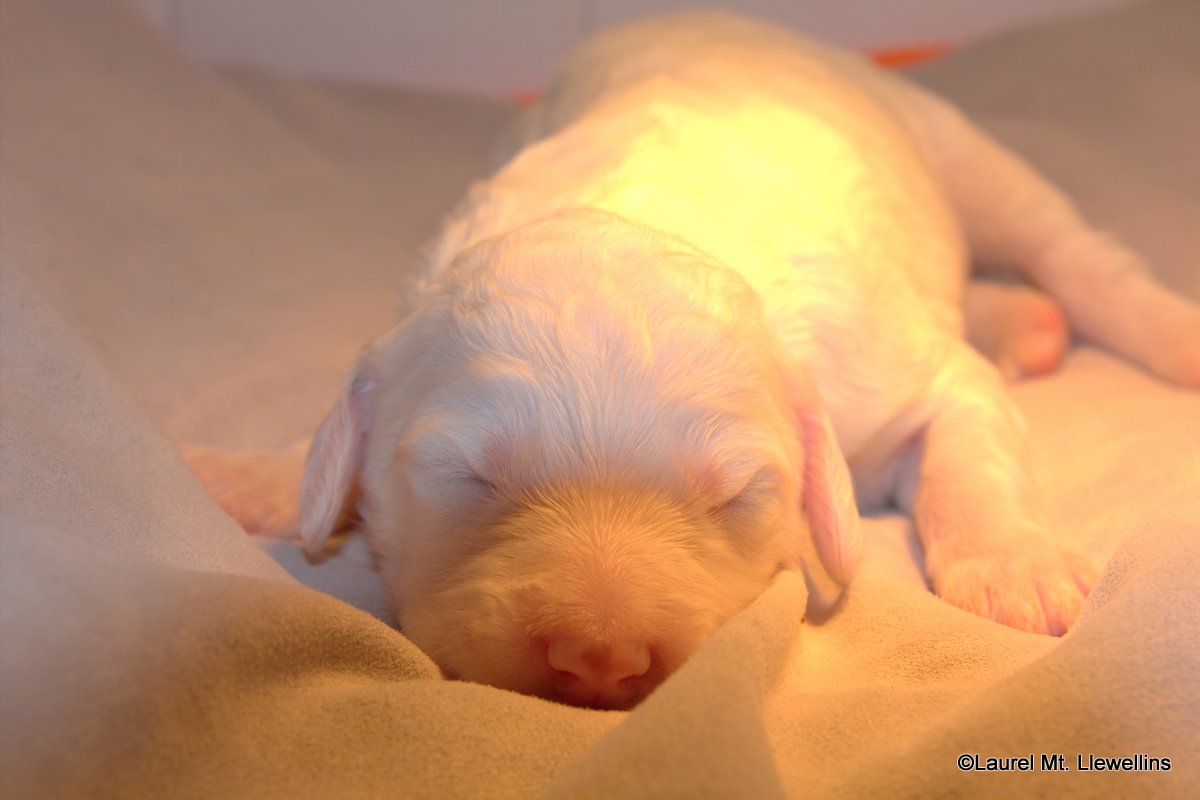 3. Gemini: Belton (black or chestnut male… not certain of the color yet).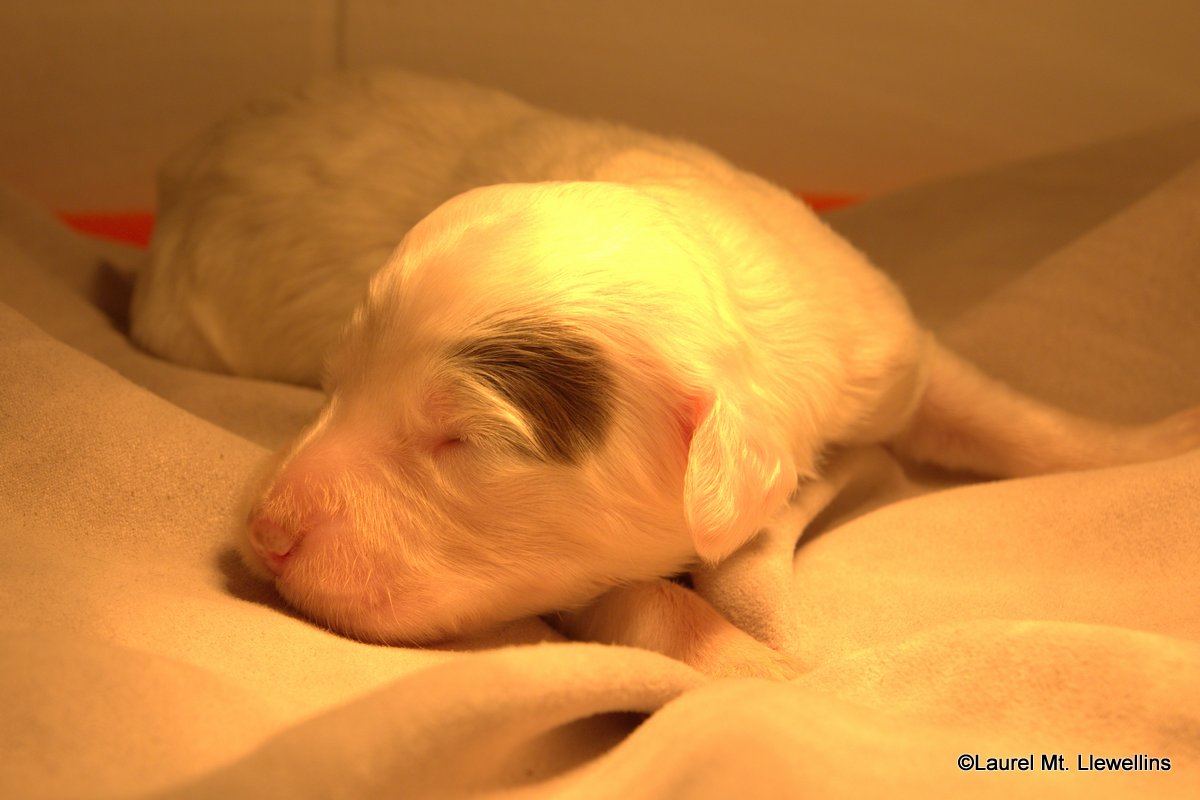 #4: "Ion" (EYE-on) From the Greek word meaning "going". (Male: White/Chestnut. Blaze over left eye)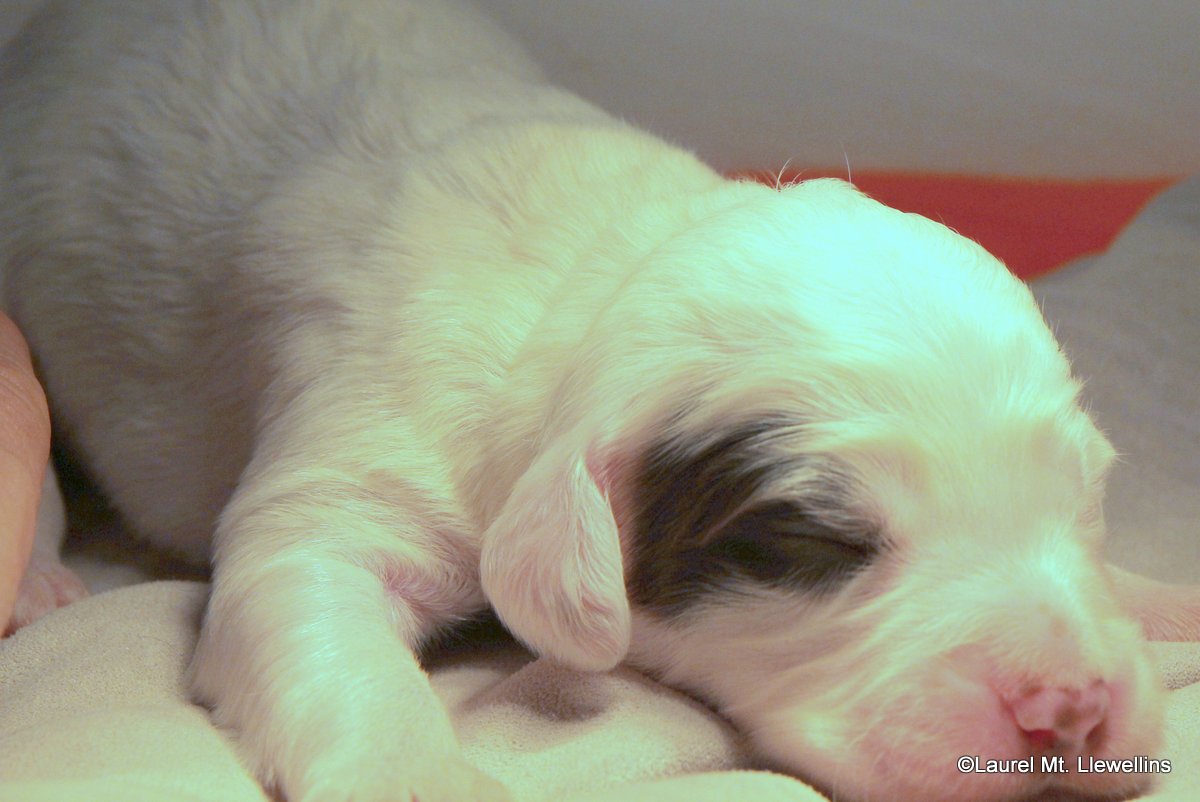 5. Orion: From Greek mythology; a great hunter. (Male: White/chestnut. Blaze on right eye)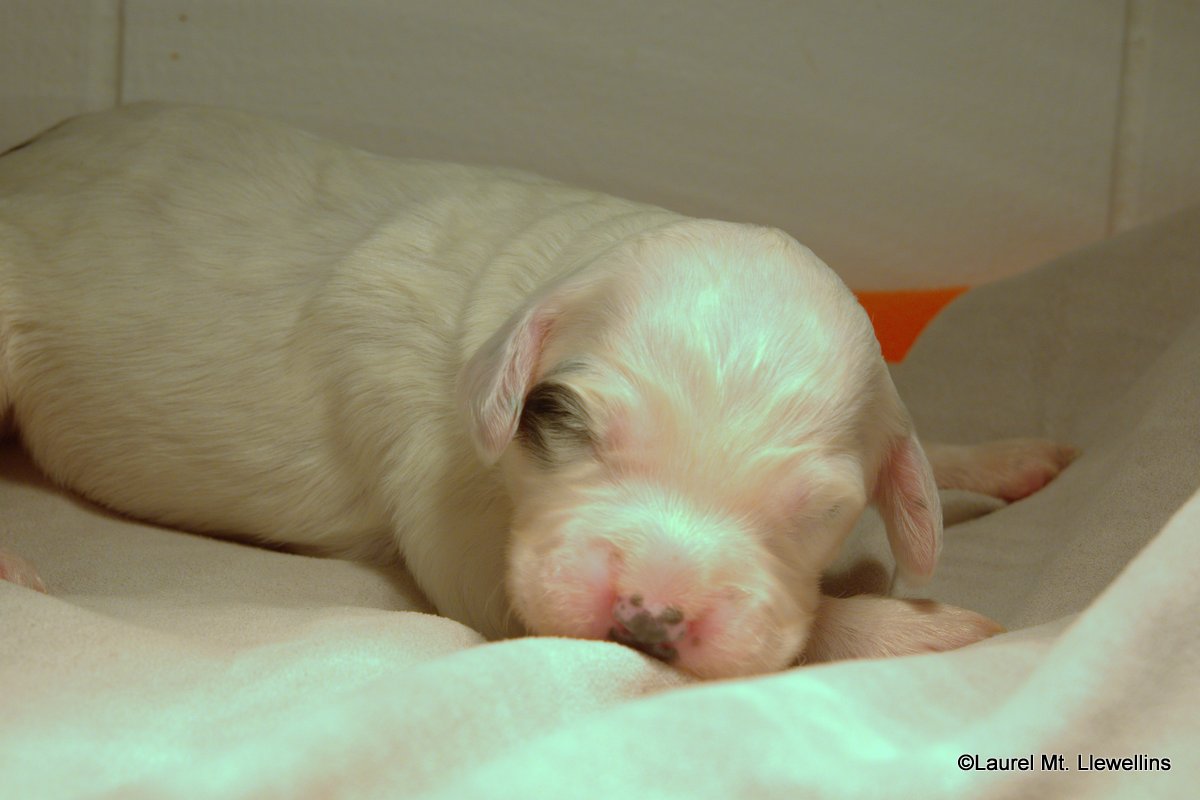 6. Pax: Latin word for "peace." (Male: White/Black. Blaze on right eye and spot on back)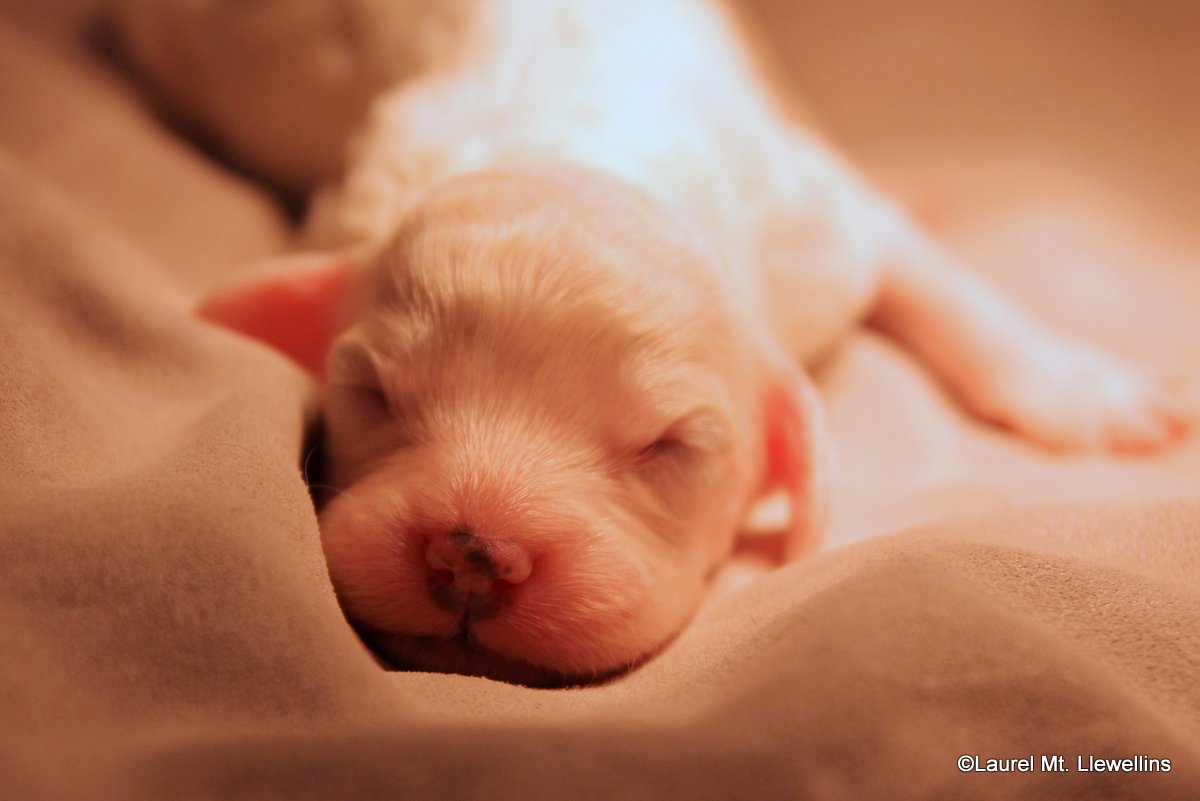 7. Quintus (KWIN-tuss): A common first name for ancient Romans, including Cicero's younger brother. Male: Belton. Coloration unknown at this time.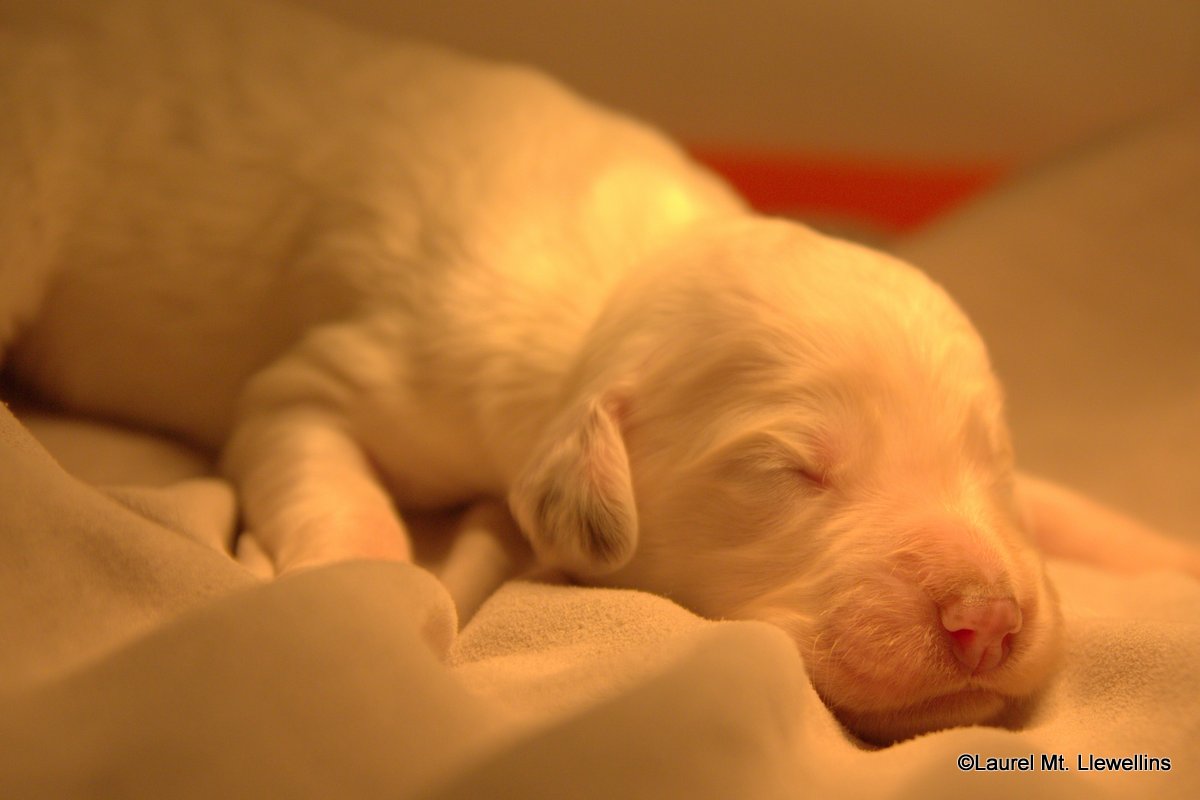 8. Nika (NEE-ka): From Greek mythology; the goddess who personified winning or victory. Female: Chestnut Belton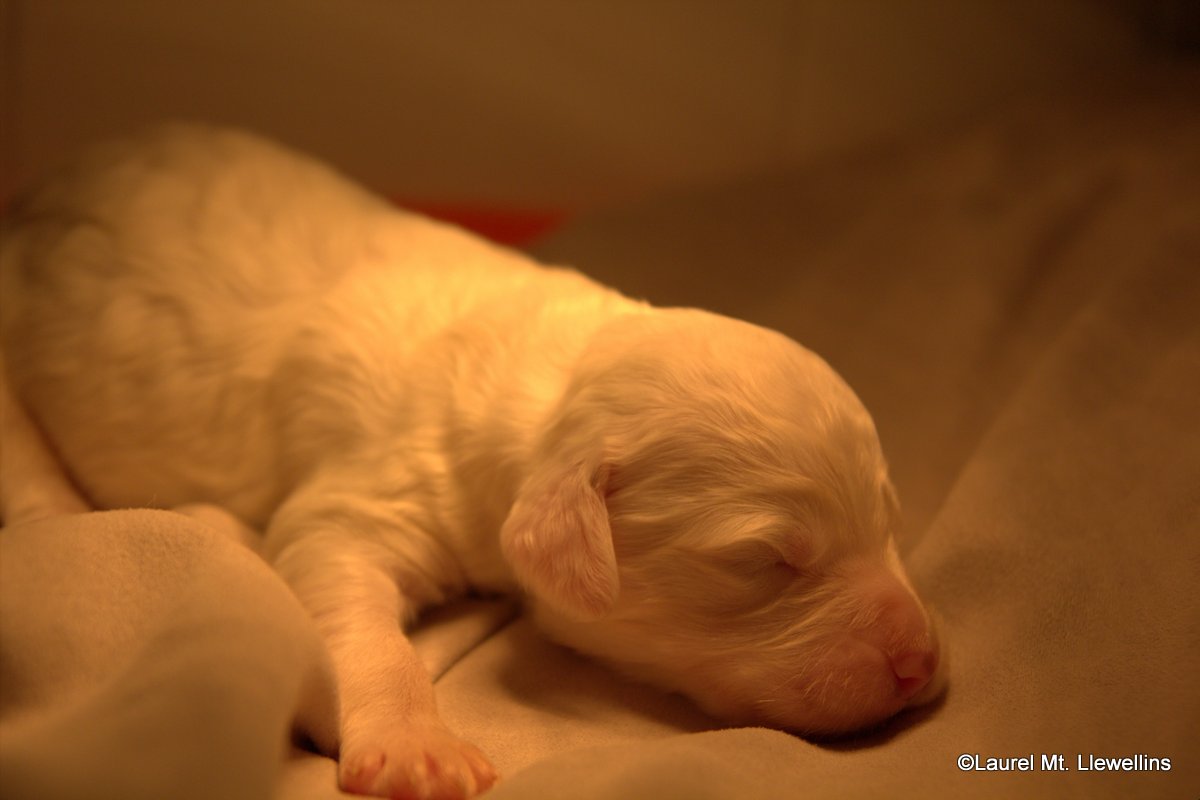 9. Zephyr (Zeffer): From Greek mythology; the god of the west wind. (Another wind! 🙂 )
Male Belton. Coloration unknown at this time.
So, there they are and finally named. I will put the ID collars on over the next few days.
I am working on getting the Live Puppy Cam up, too. A bit of technical difficulty (wireless will not work!) and am waiting on another older, wired web cam to arrive from hubby while I try to fix the laptop and find that 50 foot USB cord I used to use… anyway… stay tuned and I apologize for not having the Live Web Cam up, yet. The best is yet to come!
In the meantime, here are a few more photos:
Hug your Llewellin Setter(s) tonight!
-M.