Santana x Count Pups Three Weeks Old
My mission is to help you have a healthier dog and breeders to raise healthier Llewellin Setters puppies through educational content based on over twenty years raising, training, and breeding Llewellin Setters. To help support these efforts, this page may contain affiliate links. I may earn a small commission for qualifying purchases at no cost to you.
Santana & Count's puppies are now 3 weeks old. The pups have changed so much over the past week—their eyes are open, they are becoming much more active, are starting to play with each other, notice objects, and are becoming much more vocal! When they want their momma, they know how to howl. Santana is very good at ignoring their howls until she is good and ready. I wish I could say the same…
The litter page is now up—click here for the link—but here are the latest litter photos as well as many from the past week. Enjoy and I hope I don't crash your computers with all the photos. I always intend to post more often instead of all at once. It's been a busy few weeks, but I'm sure all are a wee bit tired of hearing that from me.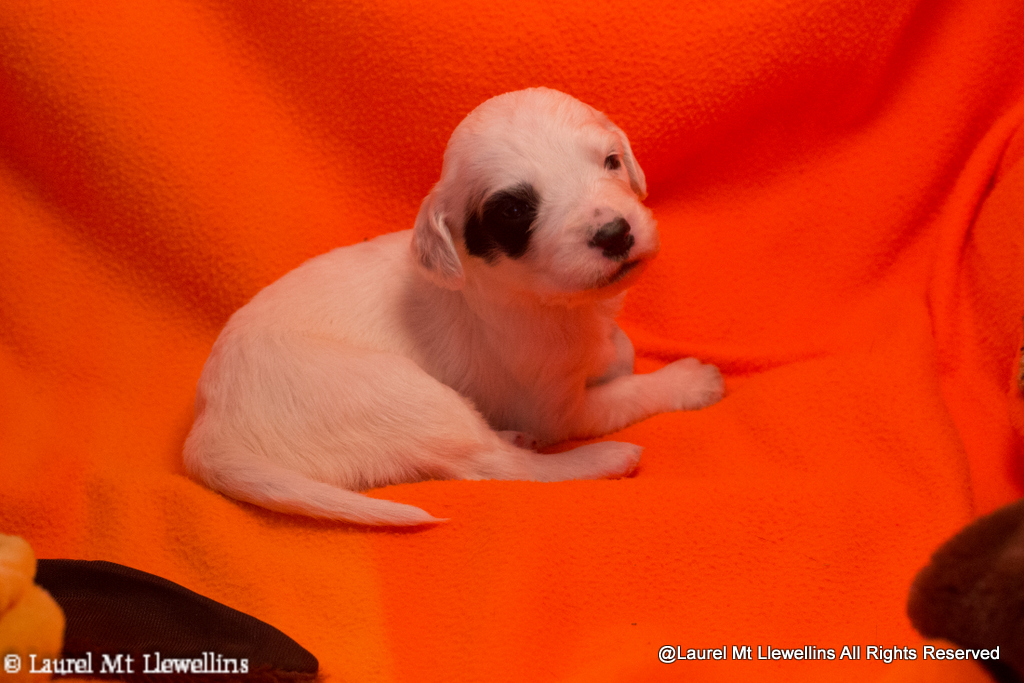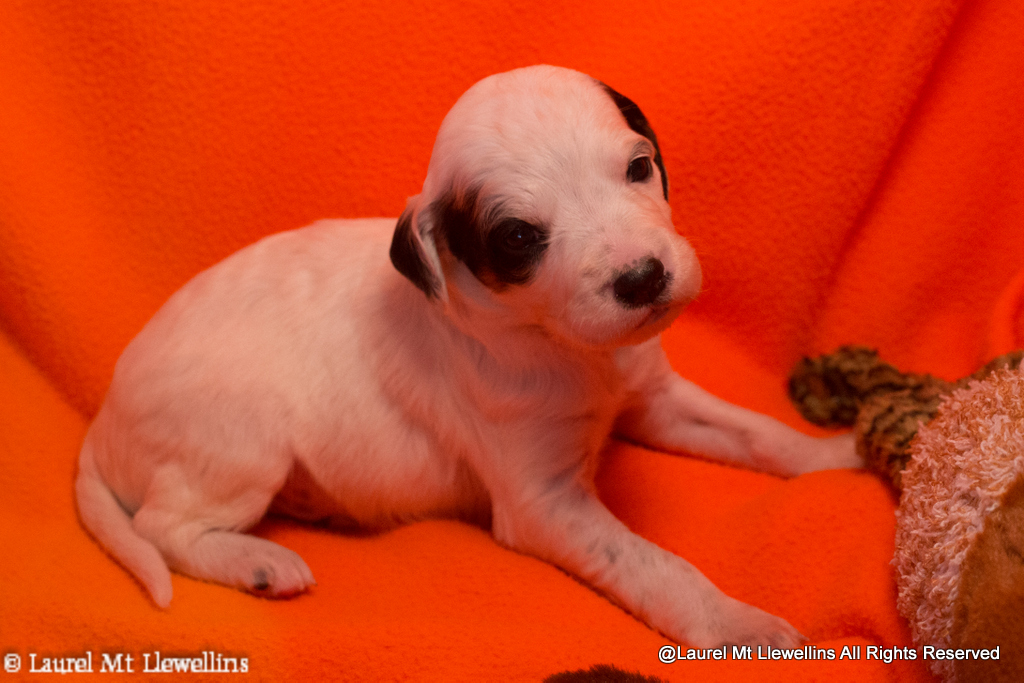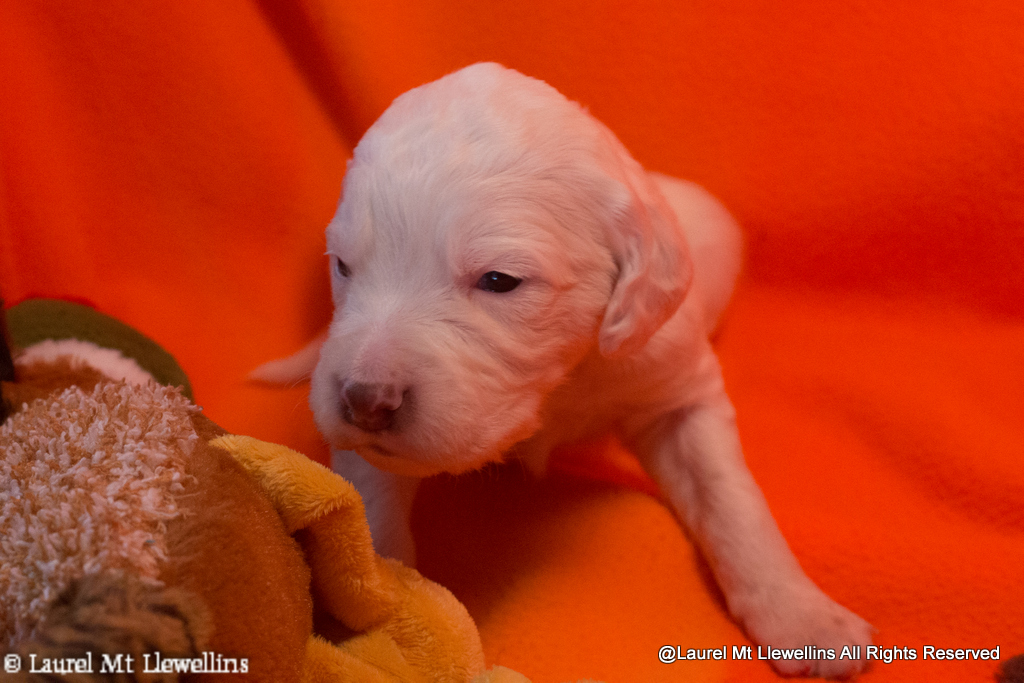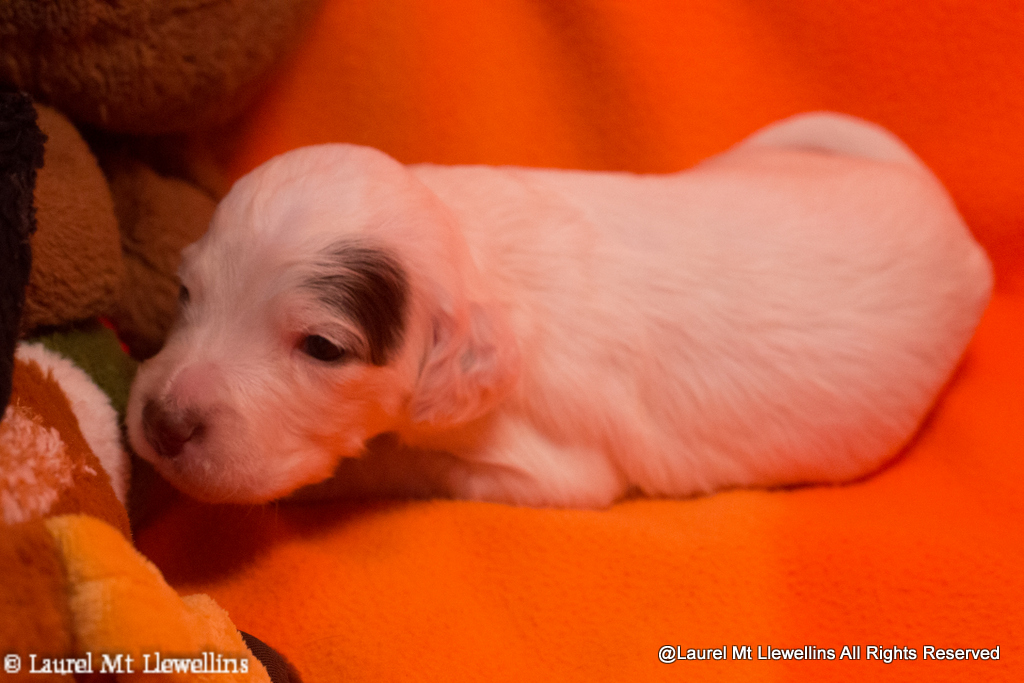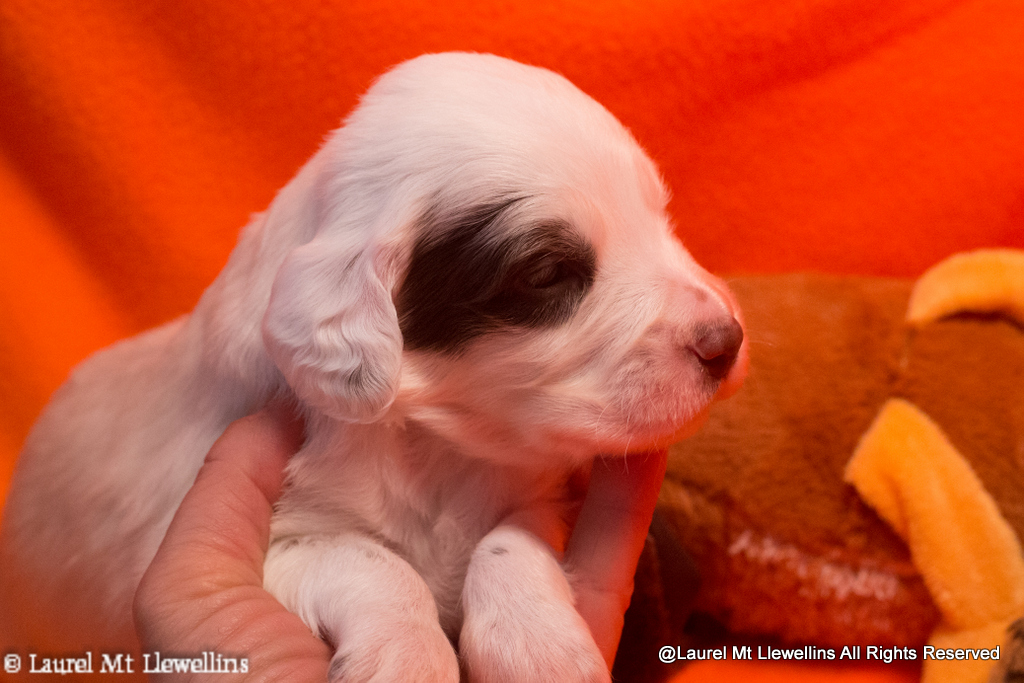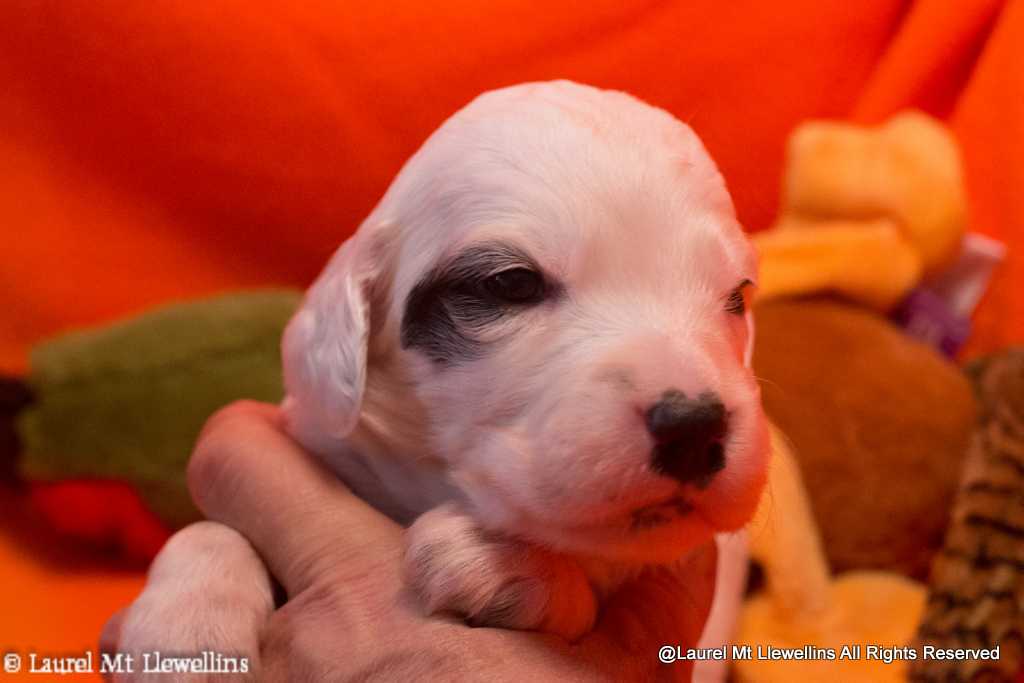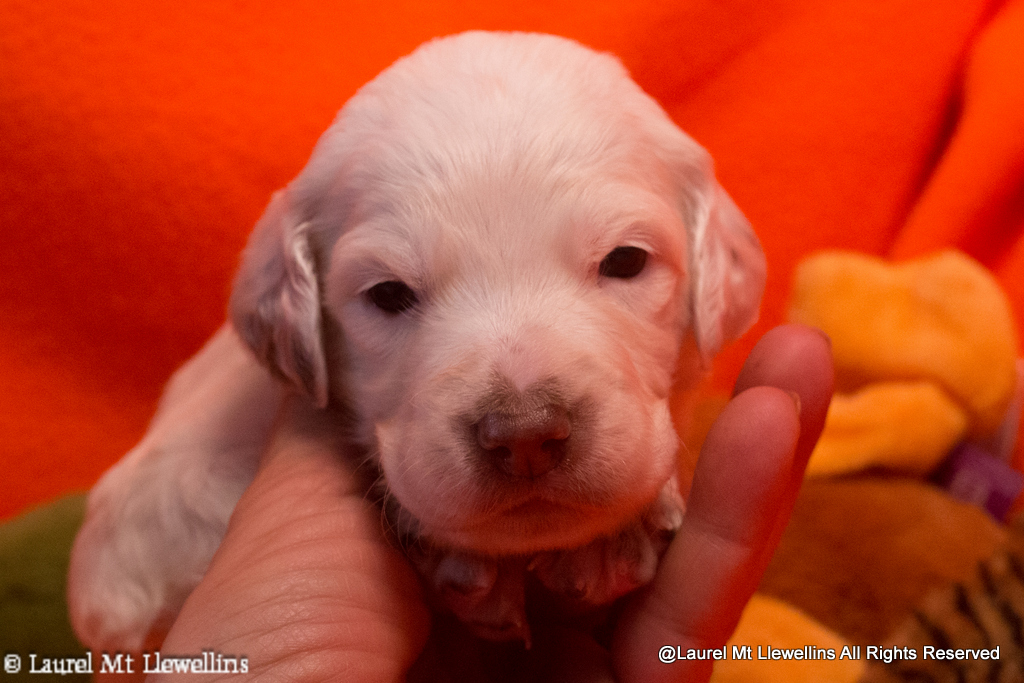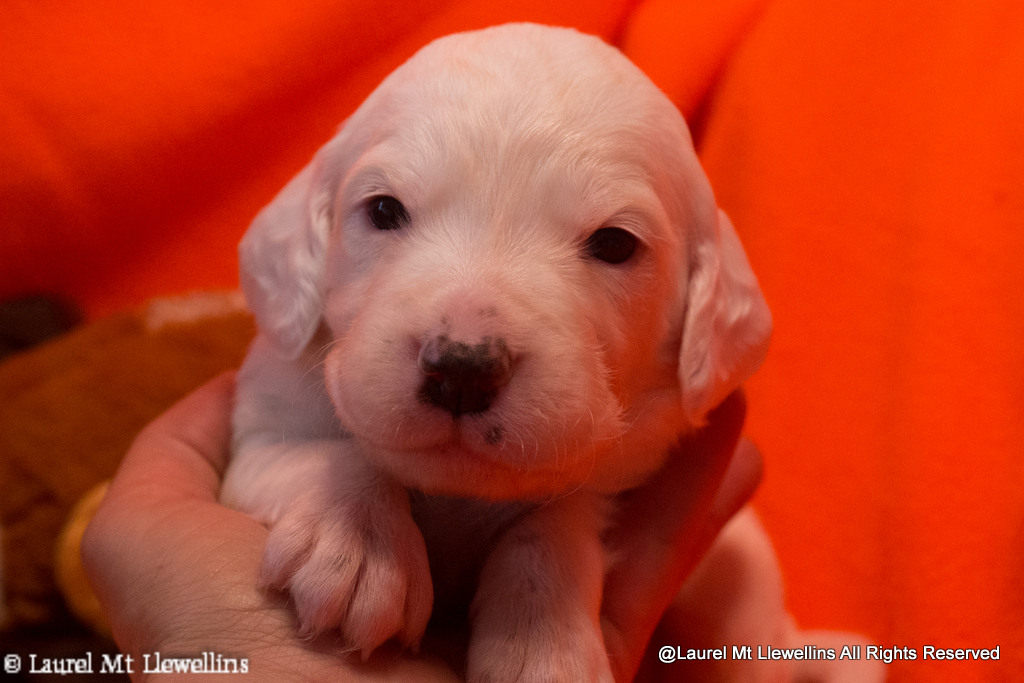 They are becoming very cute!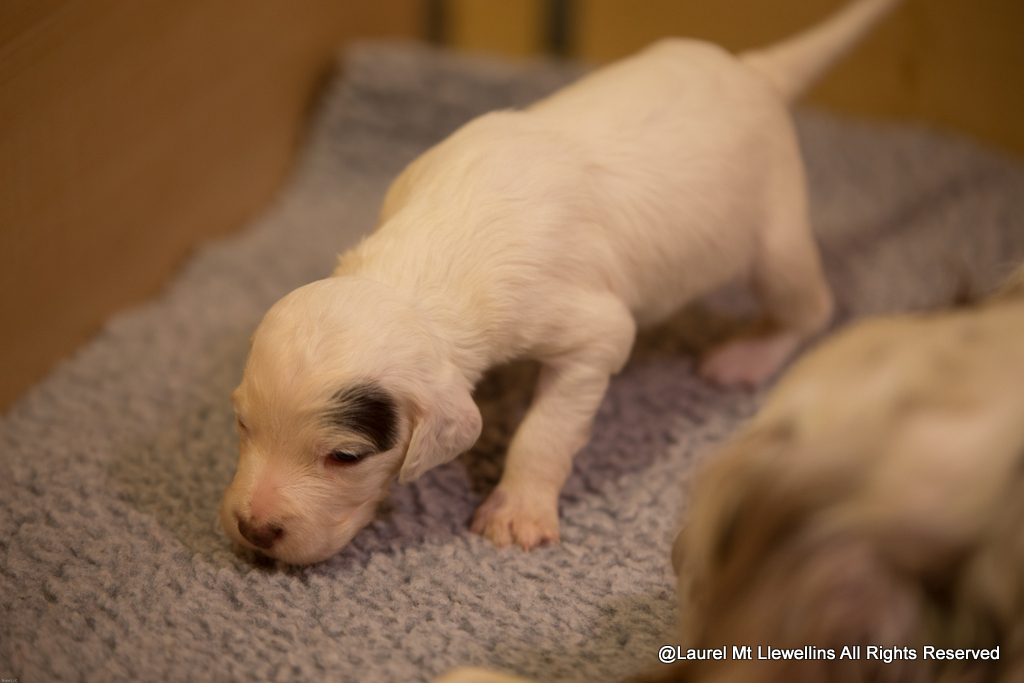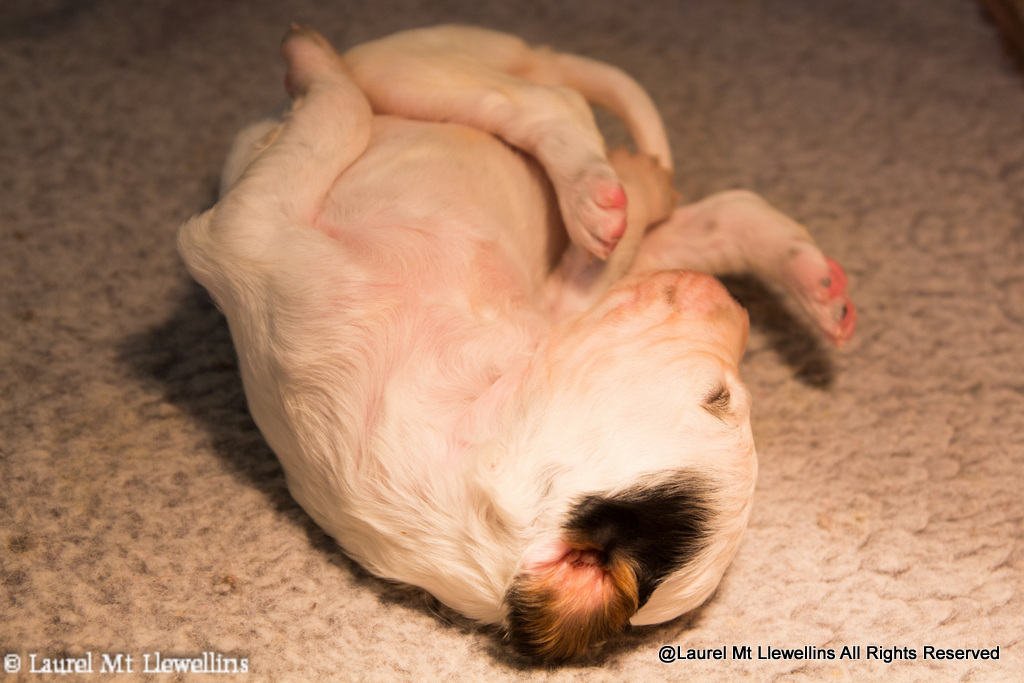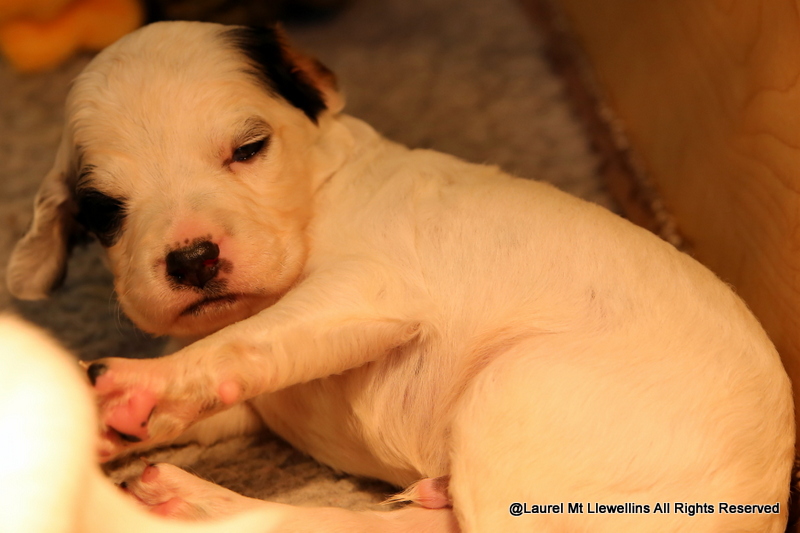 Remember the howling I mentioned???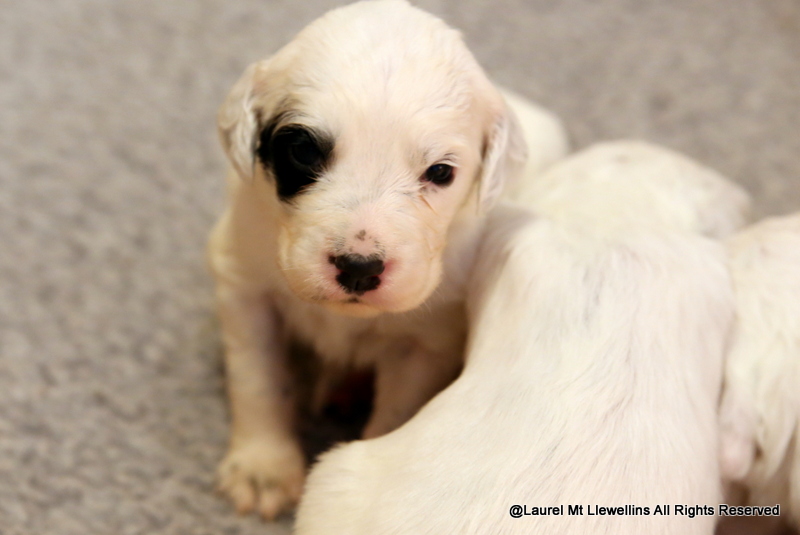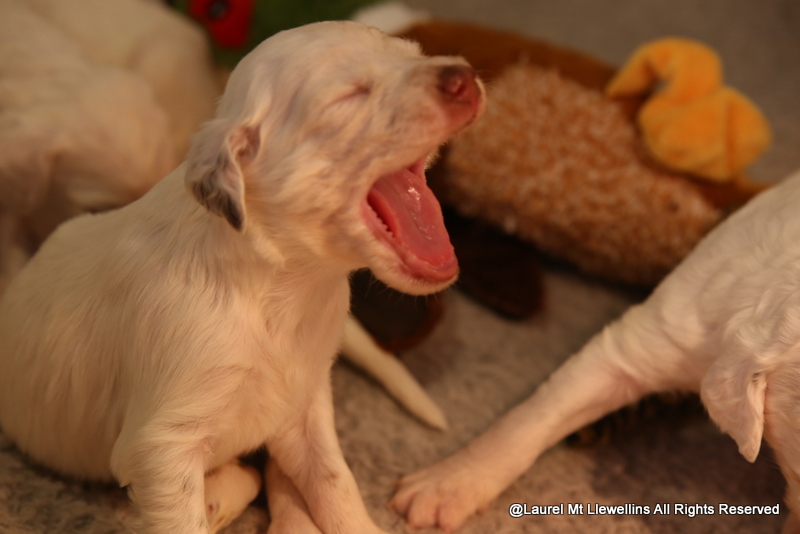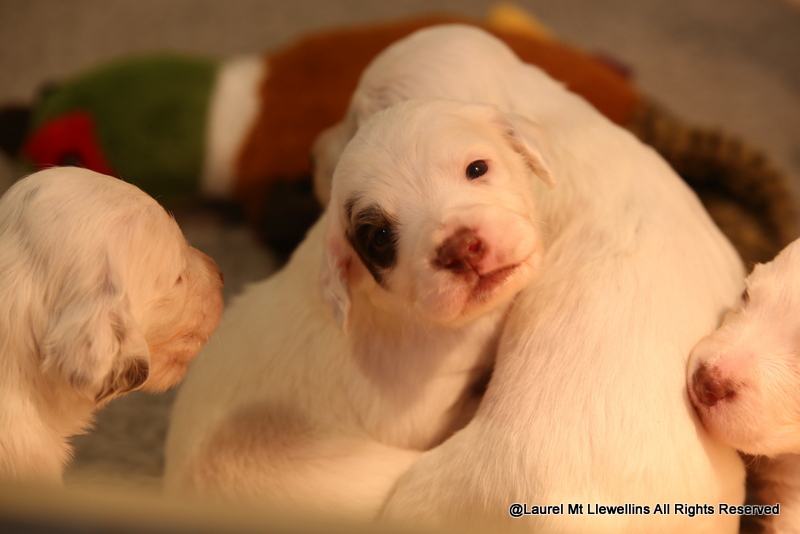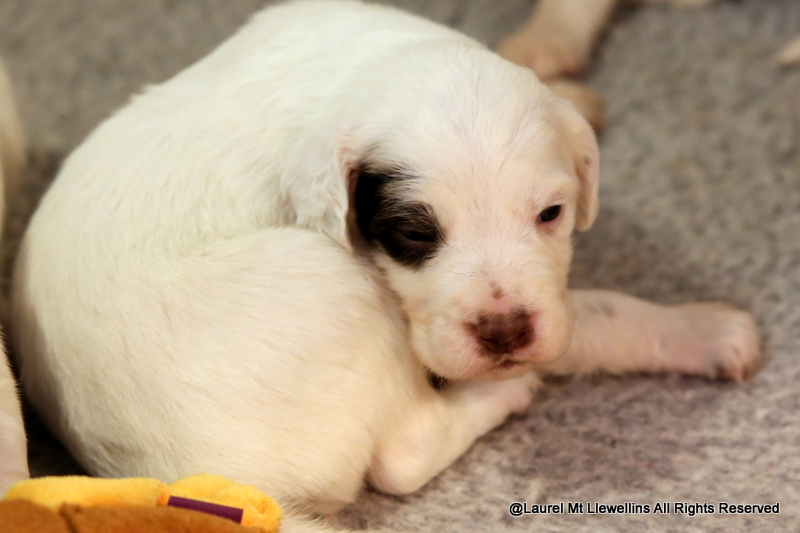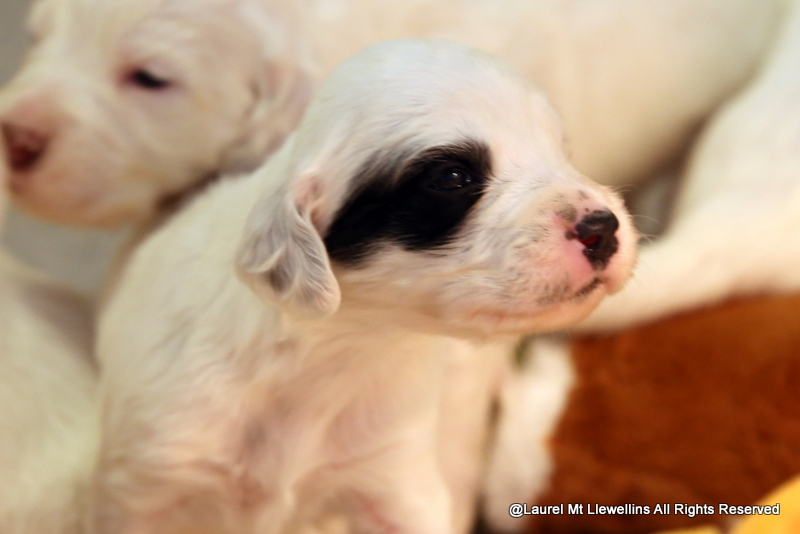 I have the ID collars ready to put on and promise to do that within the next few days. That will make it much easier to identify which pup is which while watching them on the Live Puppy Cam. With so many beltons, it is very difficult to tell who is who if you can't see their face.
They will have their first puppy mash today and things will get very messy for a while–the pups get covered in mash and the little pooping machines begin to overwhelm mommas. I'll also be adding a pad/newspaper to the whelping box. It is amazing, but the pups will start using it to "go." Eventually, I'll move it to an area outside the box (when I start letting them have free reign of the puppy room)… then, we try to transition them to going outside.
Anyway, the real fun (and lots of smelly work for me) begins…
Stay tuned!
And, yes, there are males available. No, I do not know which ones are–the picking begins after the pups turn 6-weeks old and in the order of reservations/deposits received. Contact us to inquire about reserving one of these boys.
That's all for tonight, folks.
-Hug your Llewellin Setter.
-M.