Santana Pups Week Four Foto Fix
My mission is to help you have a healthier dog and breeders to raise healthier Llewellin Setters puppies through educational content based on over twenty years raising, training, and breeding Llewellin Setters. To help support these efforts, this page may contain affiliate links. I may earn a small commission for qualifying purchases at no cost to you.
Can you believe these cuties are a month old already?
They are a ton of fun and so stinking sweet—it is very difficult to take photos most of the time because when I am in the room, they just want in my lap. They are curious about everything. I'll probably start letting them romp and play in the kitchen as soon as I get a chance to get it puppy proofed again. Then, if temperatures warm up a bit, let them outside for short spells. In about 10 days folks can begin picking and I need to get lots more photos and videos!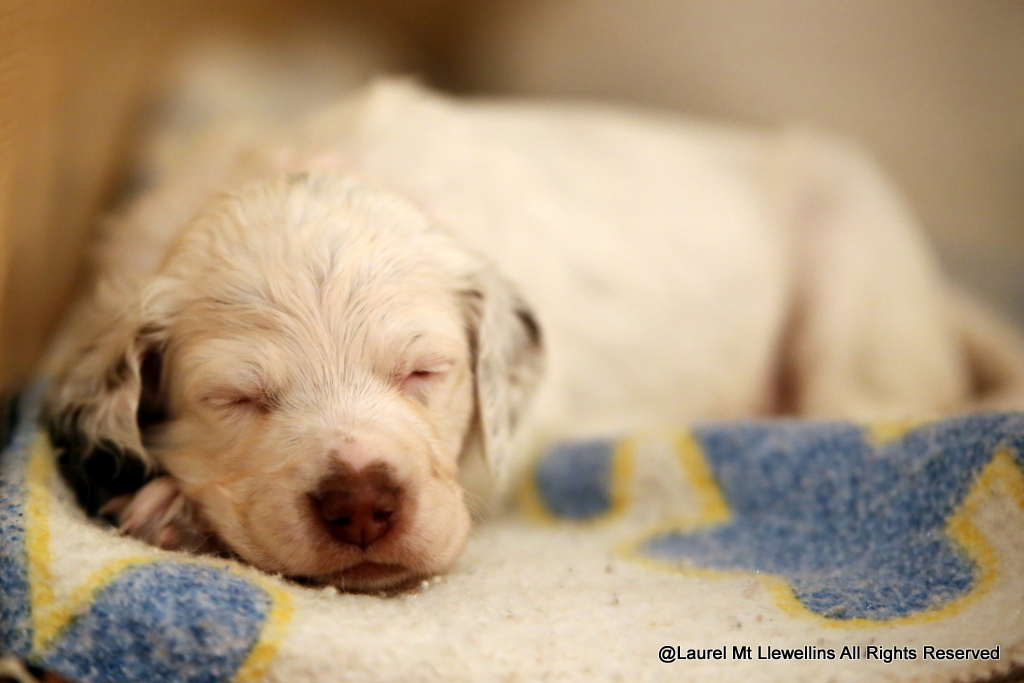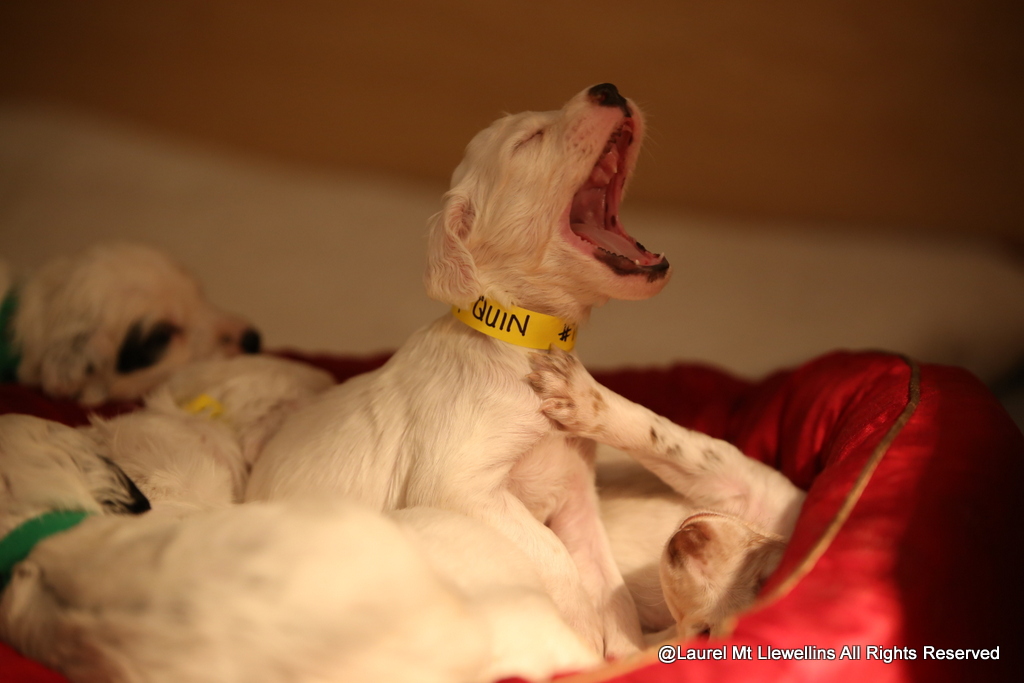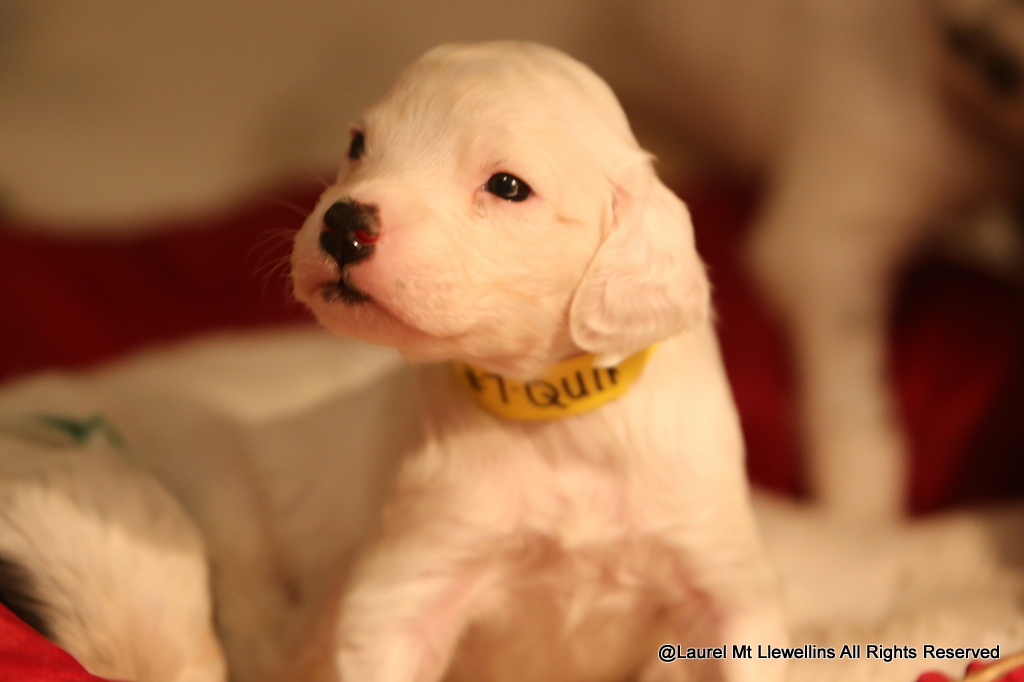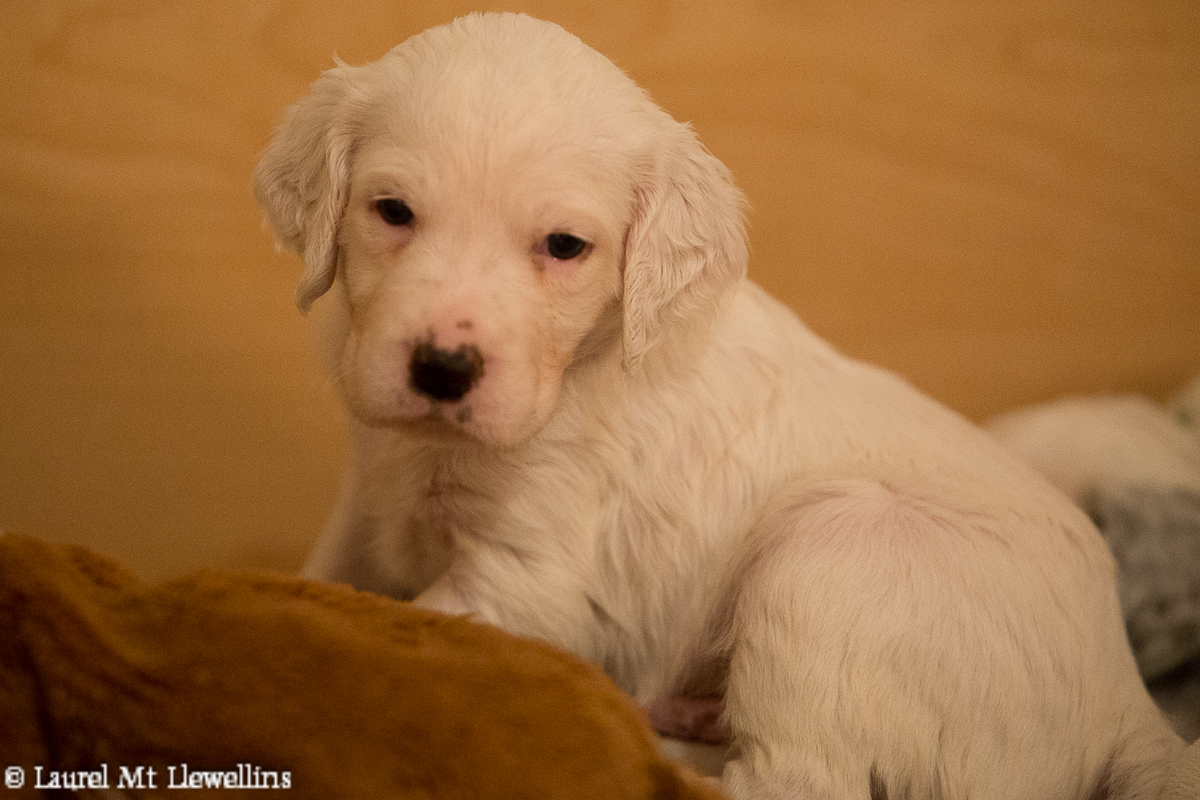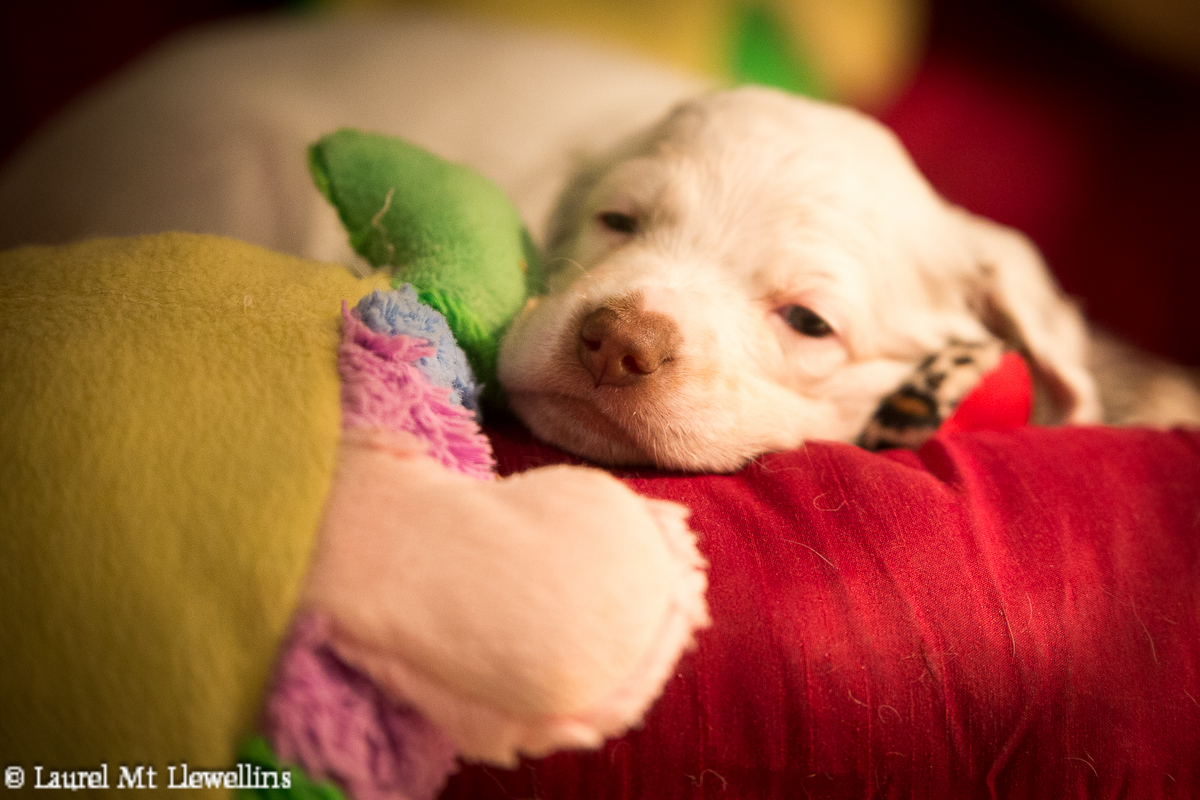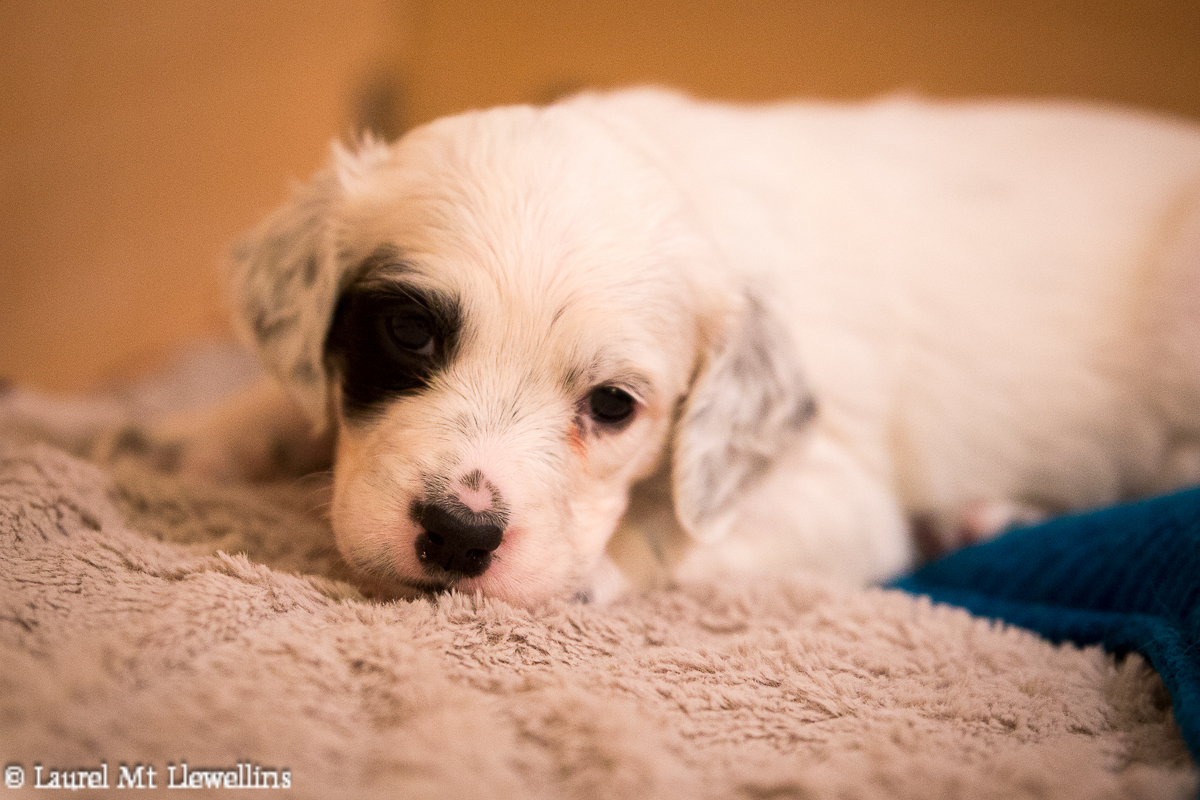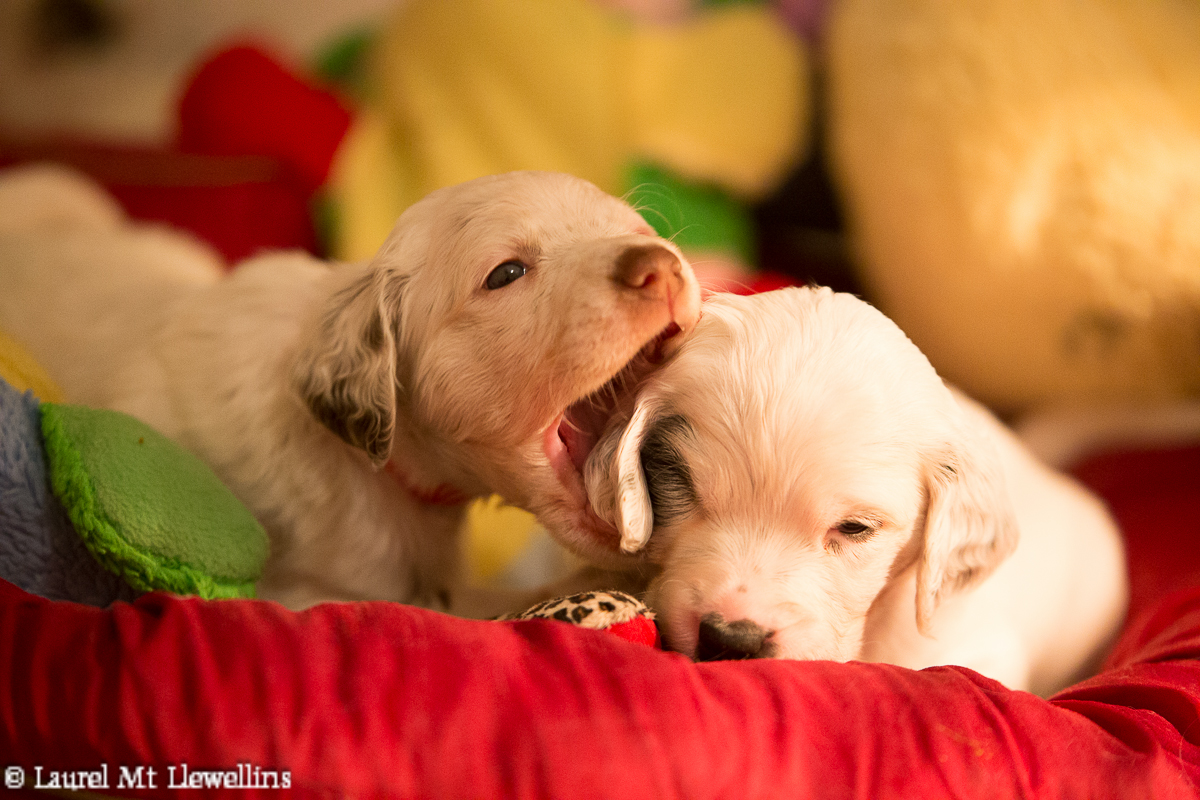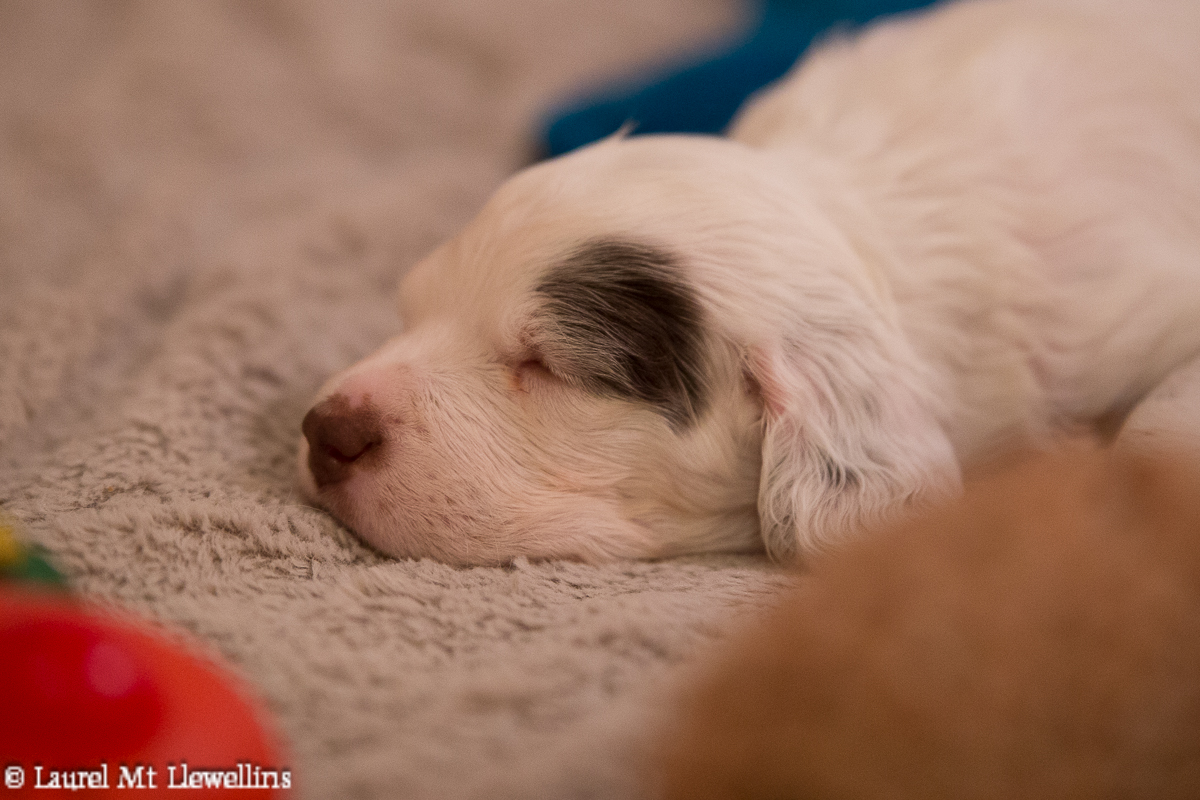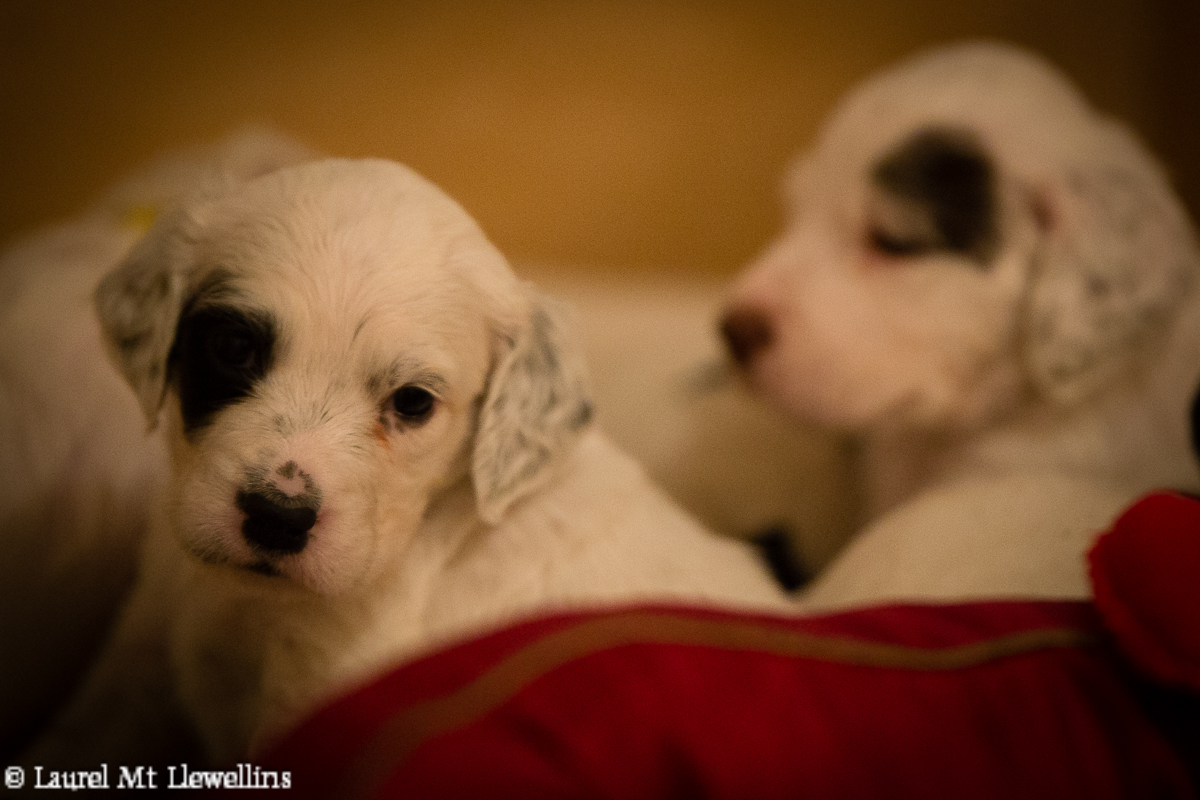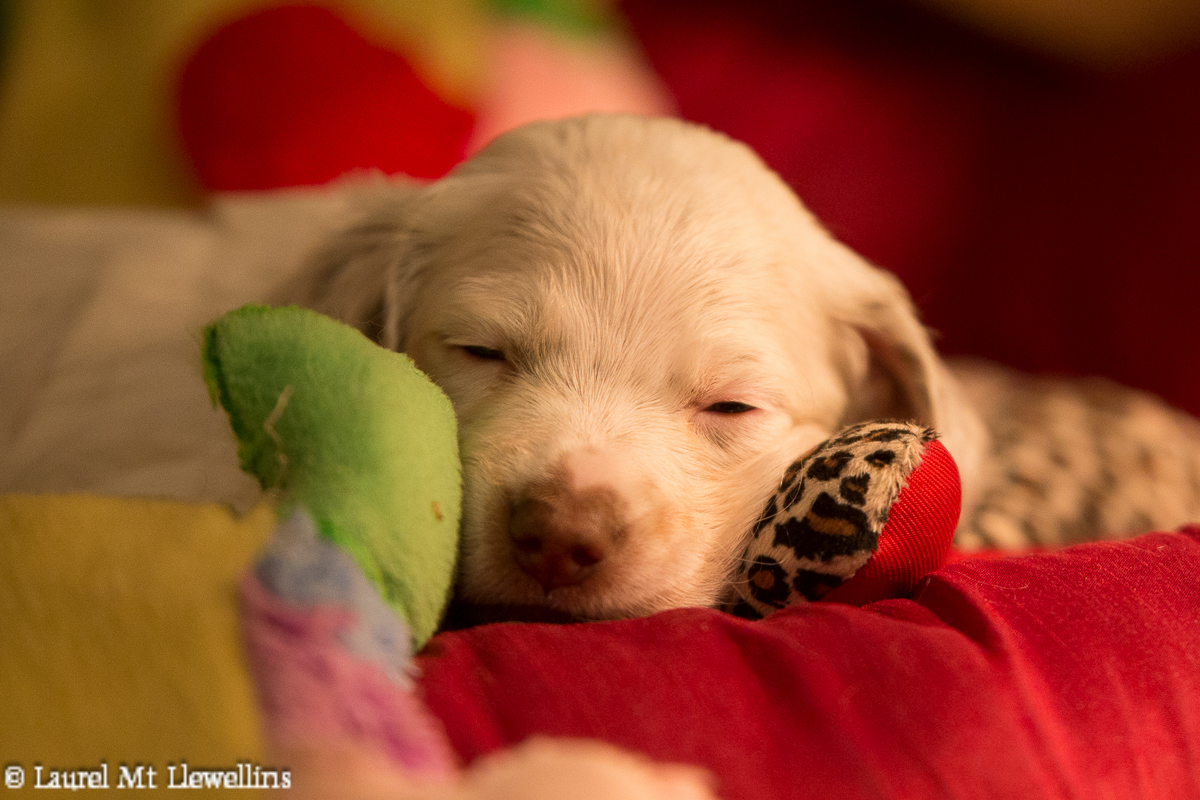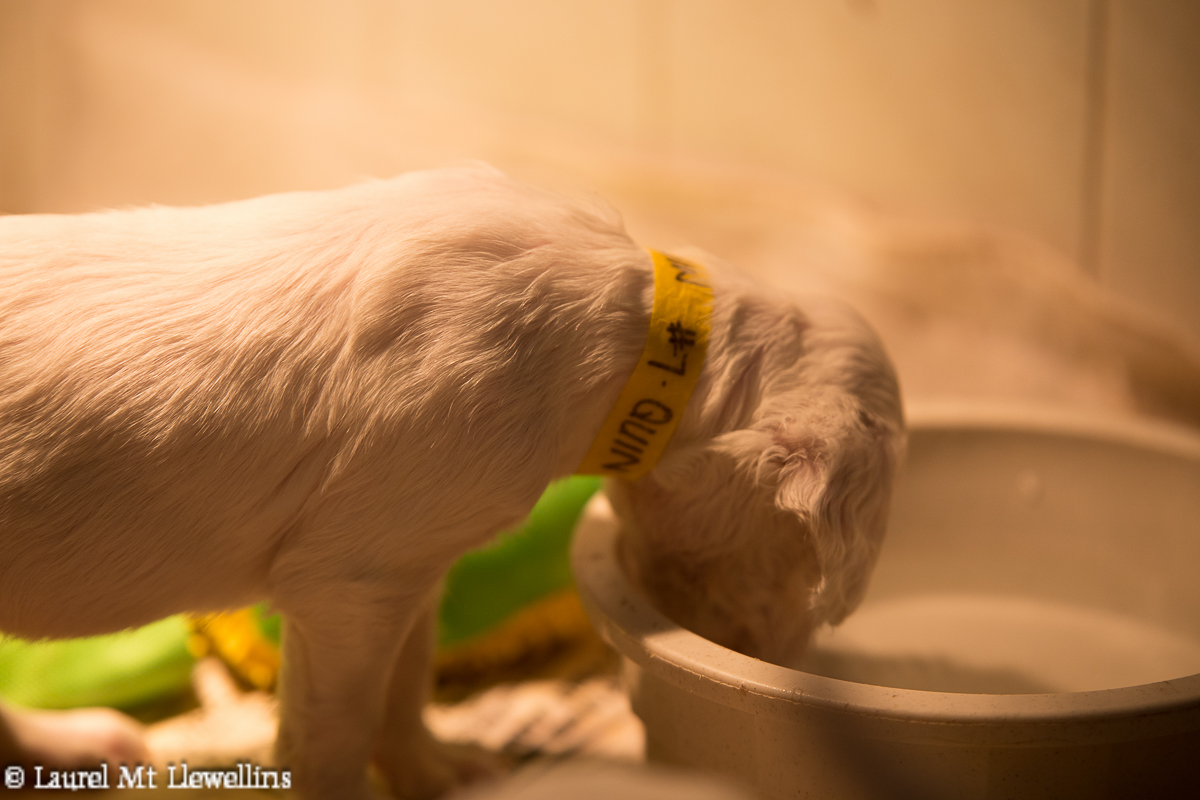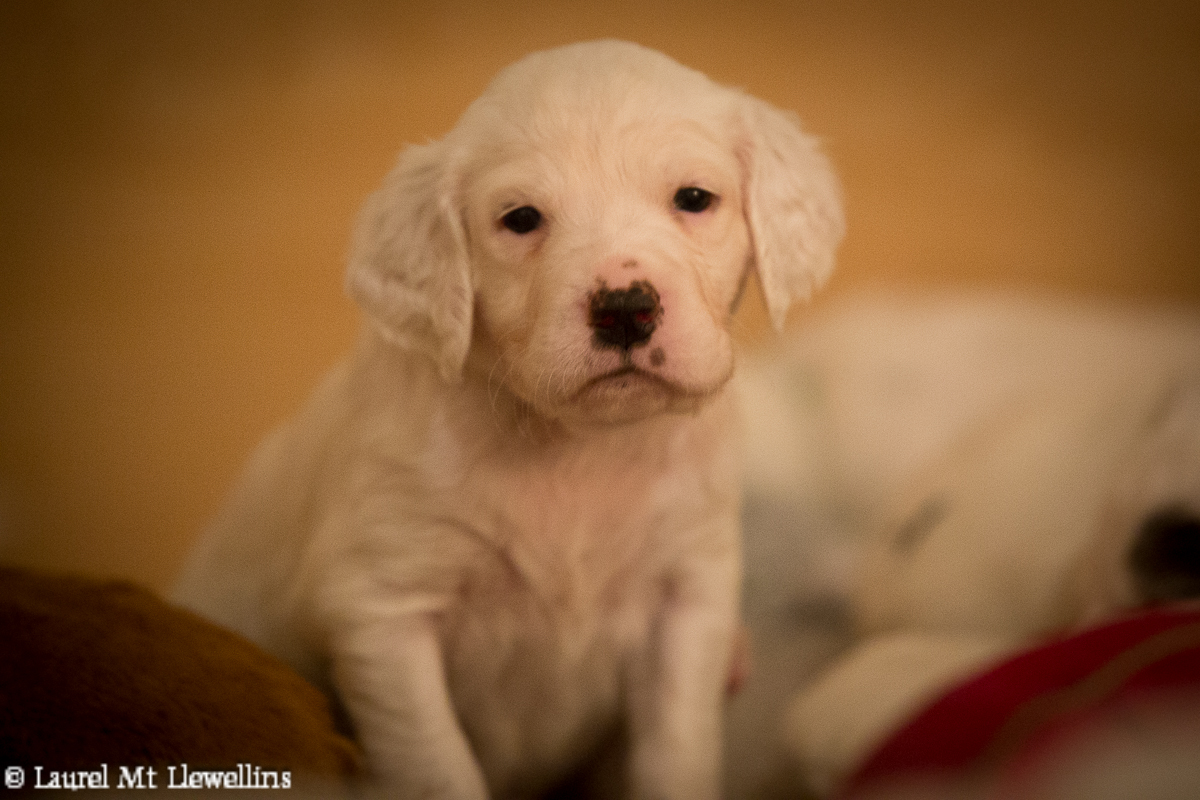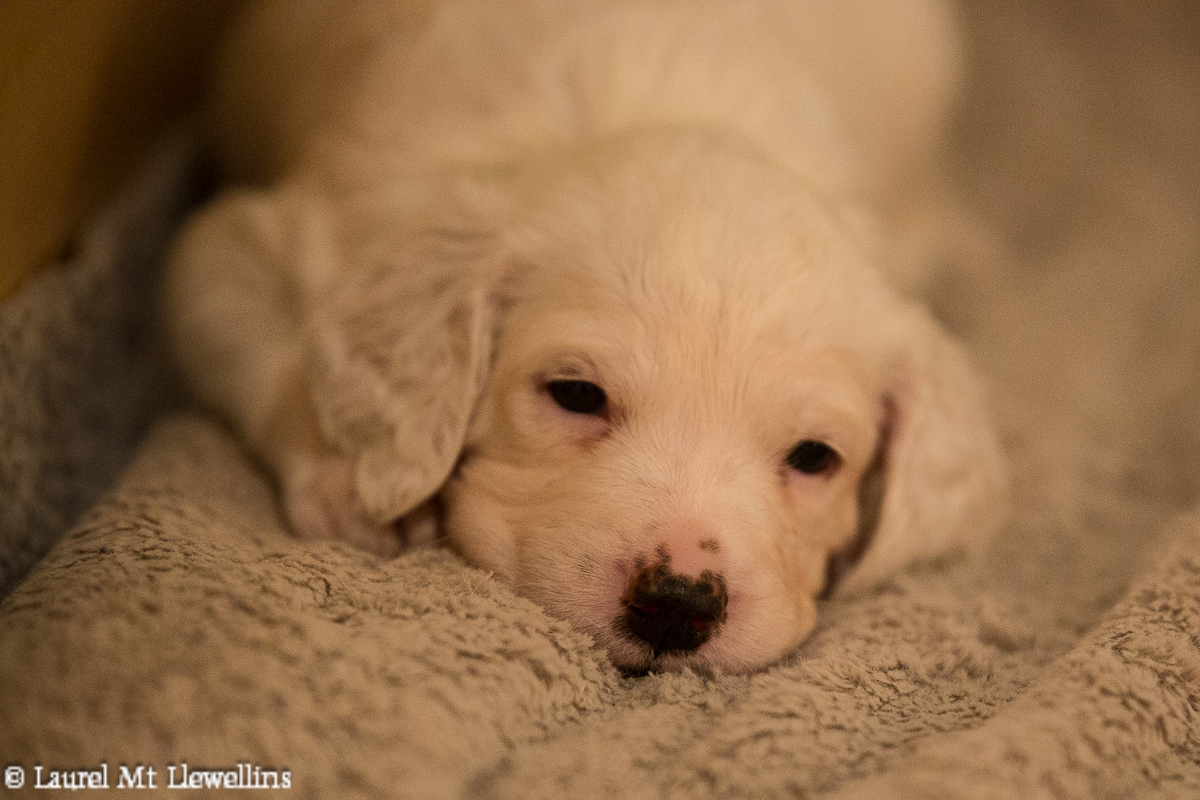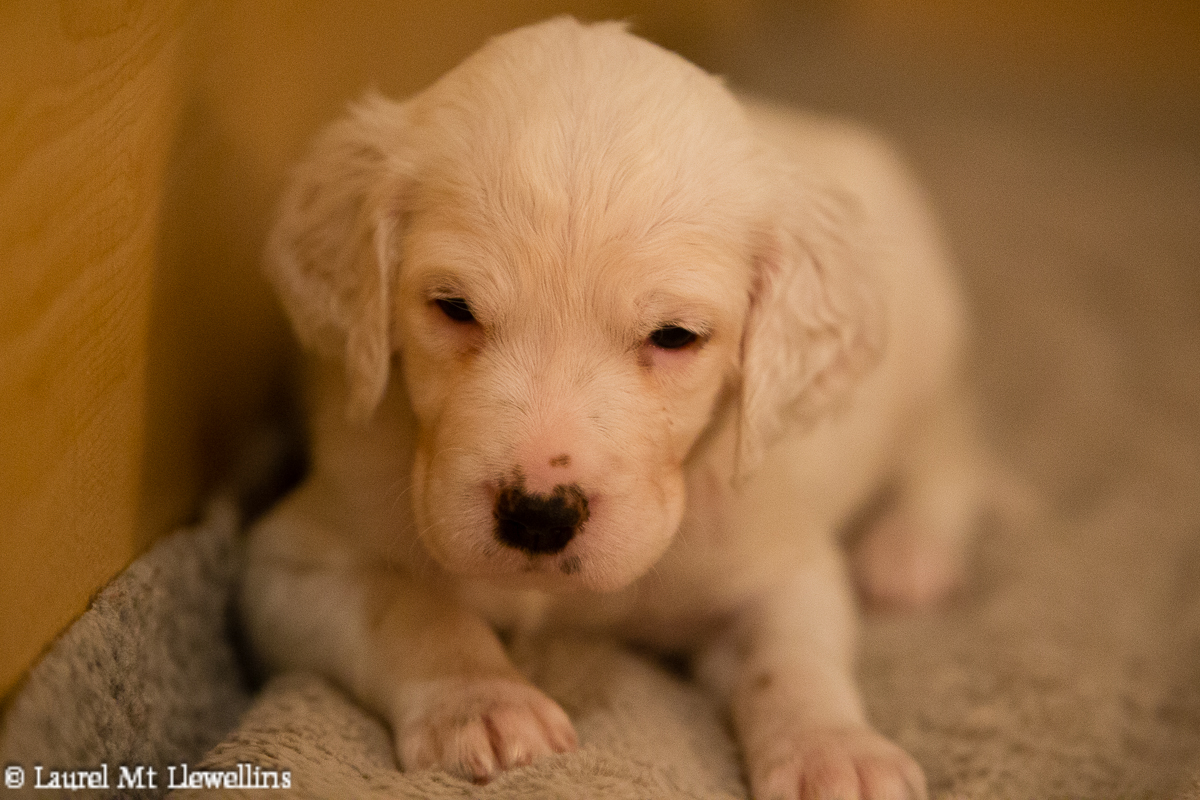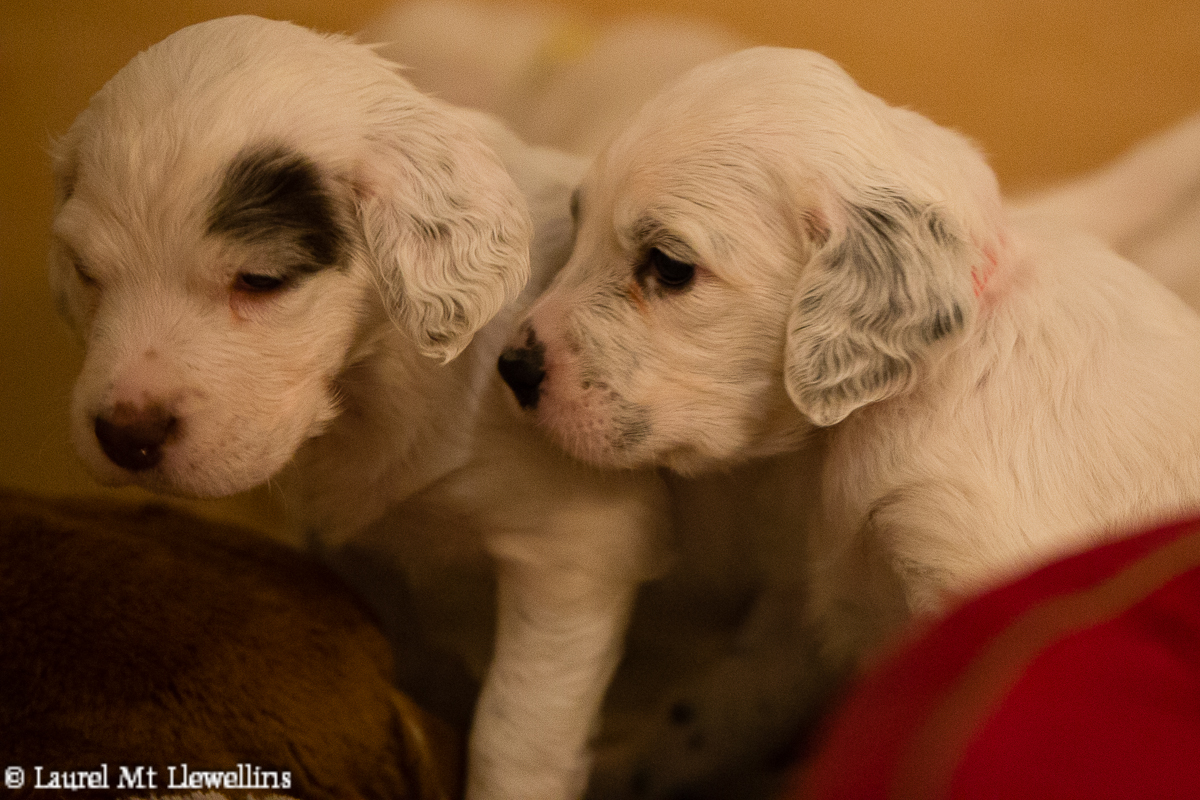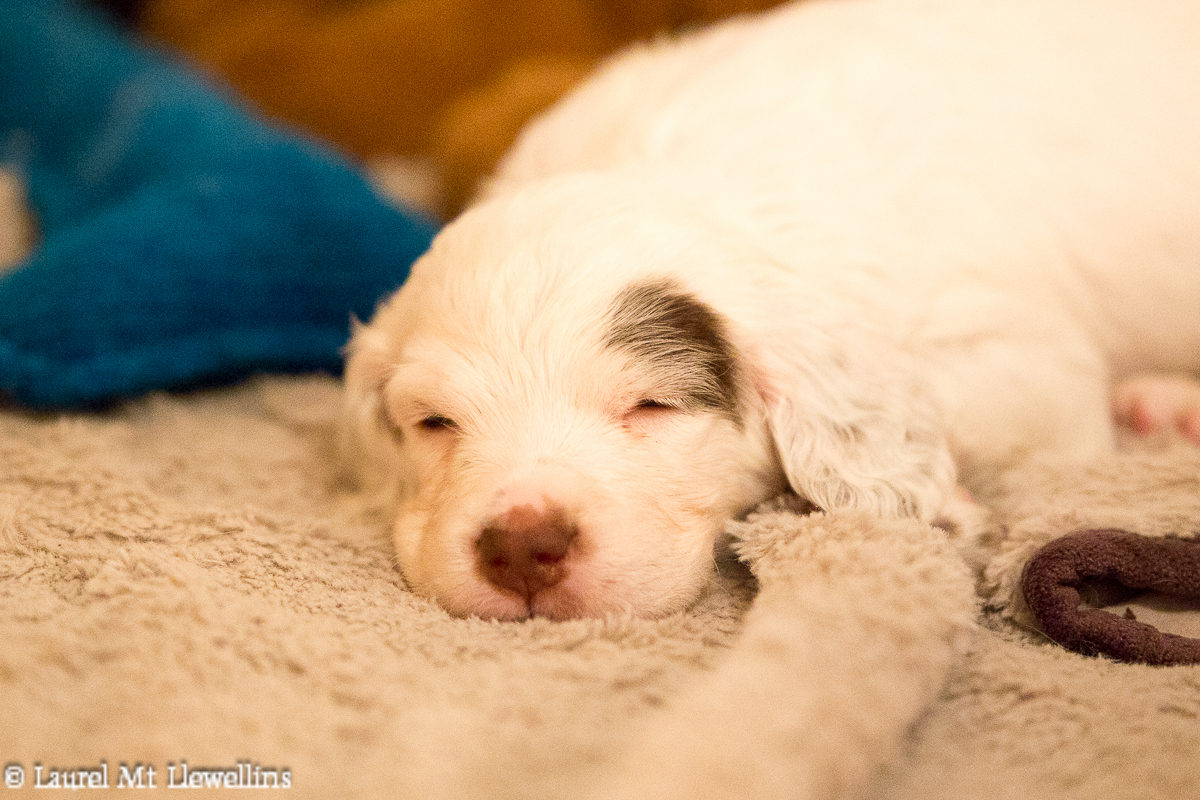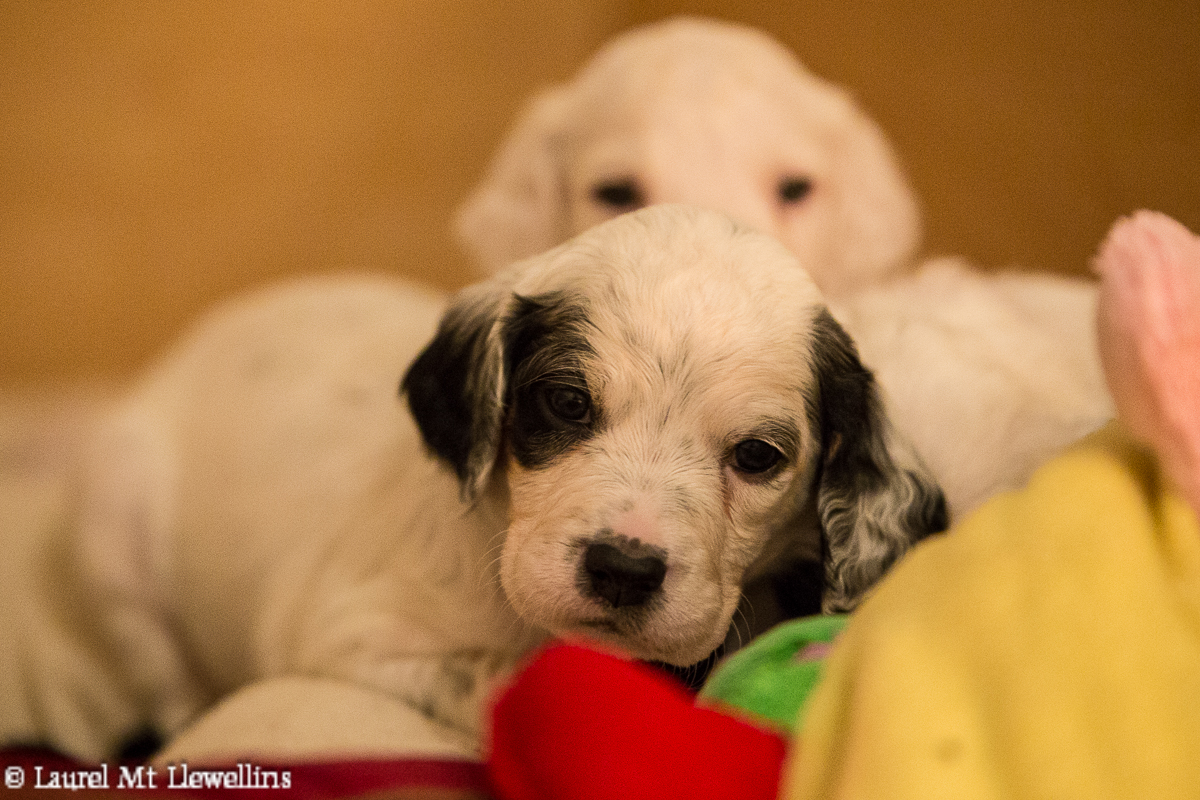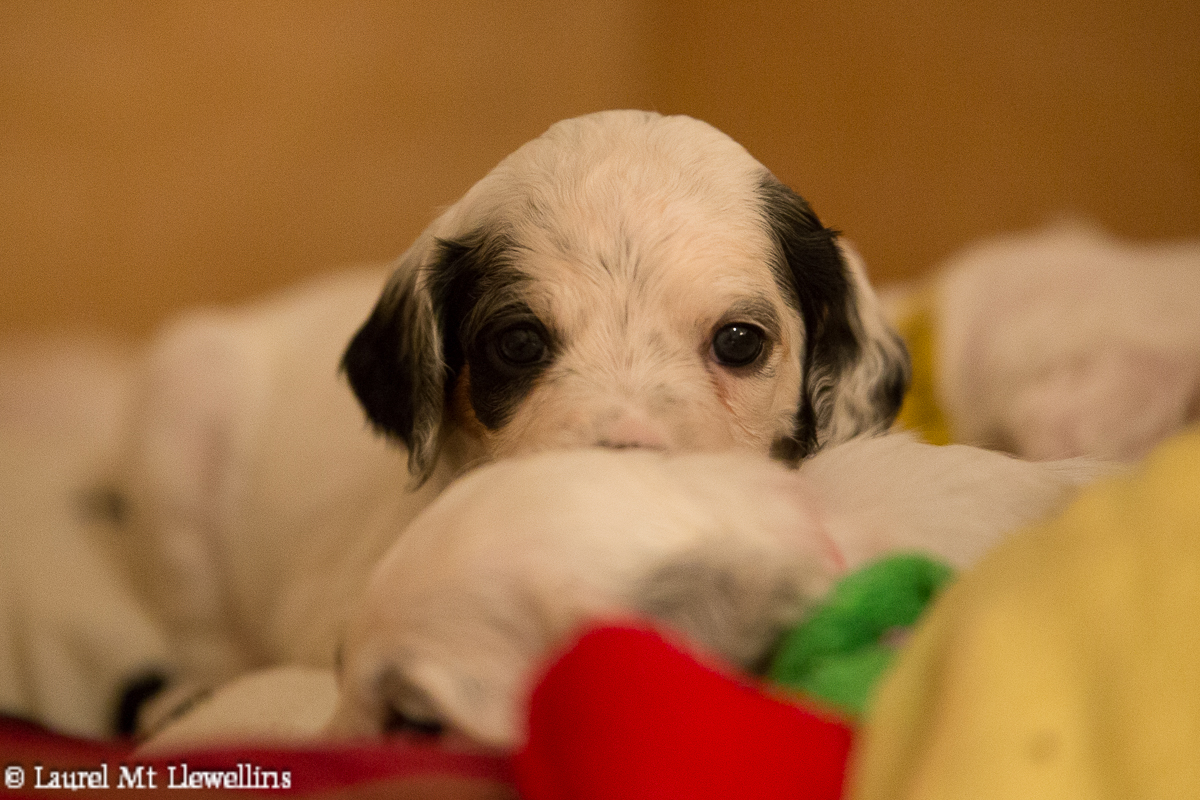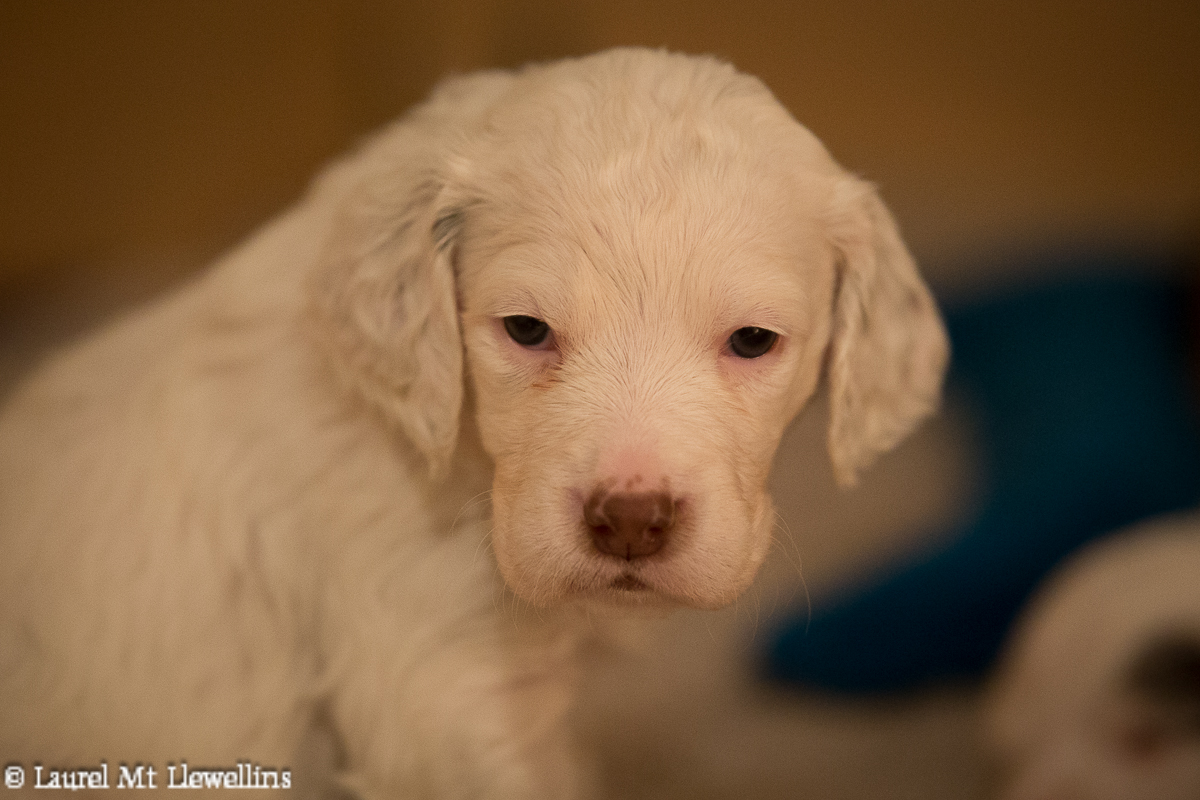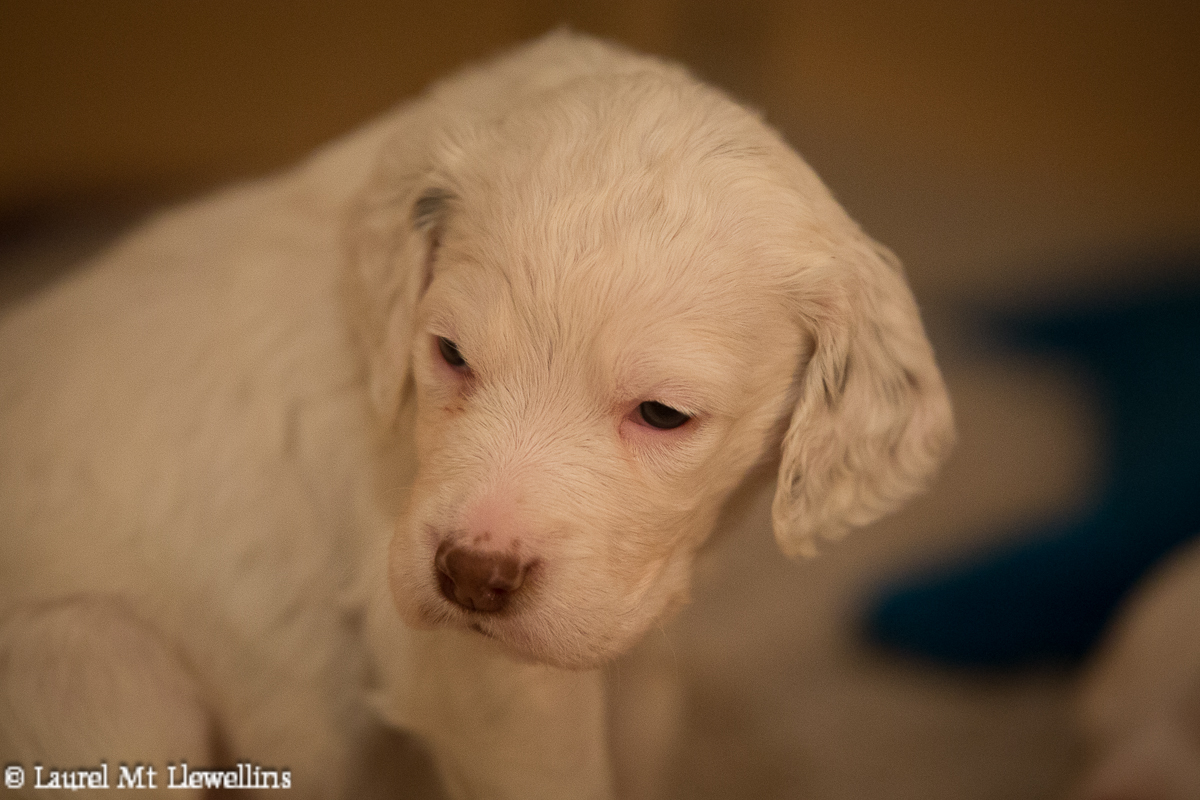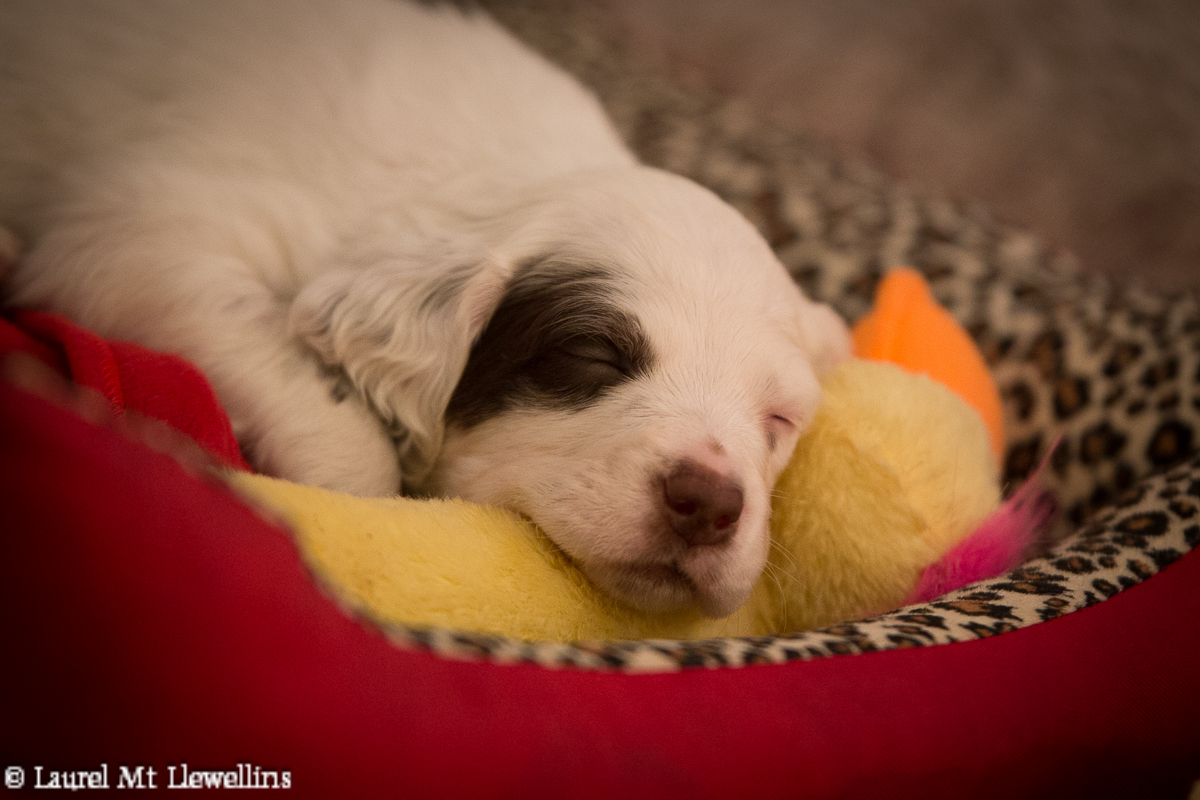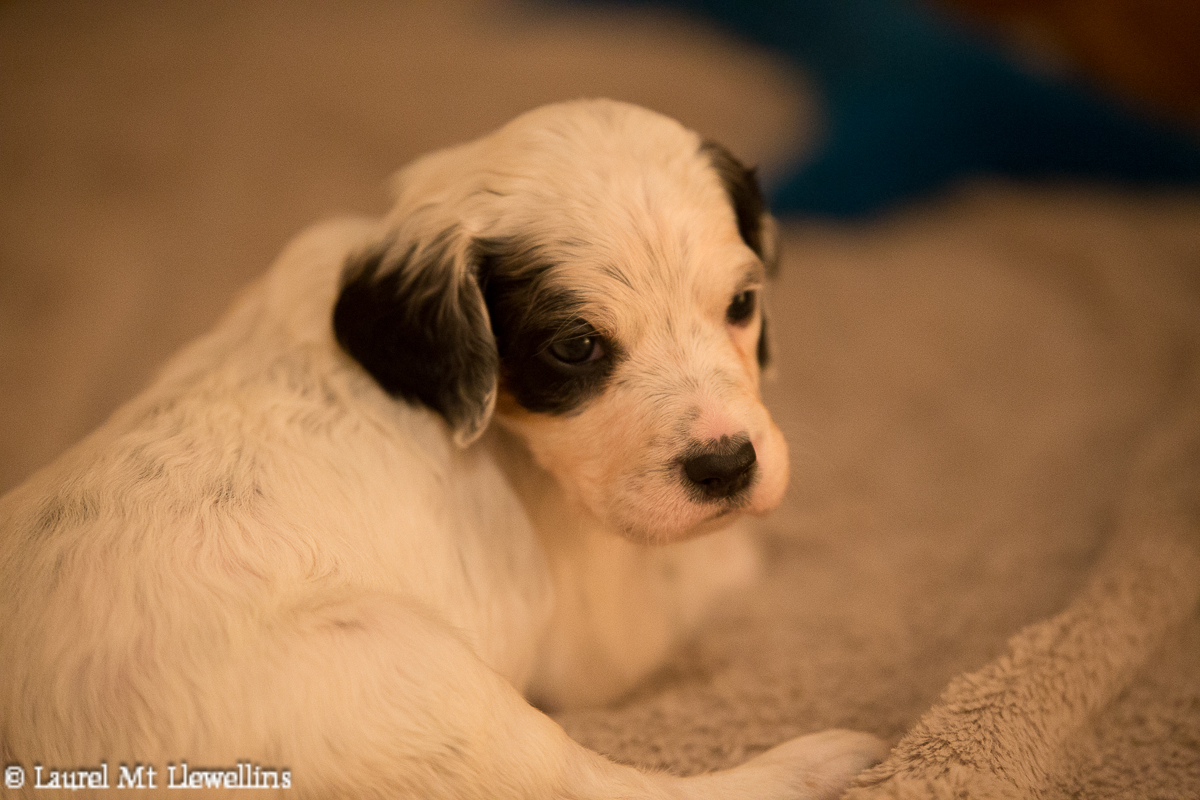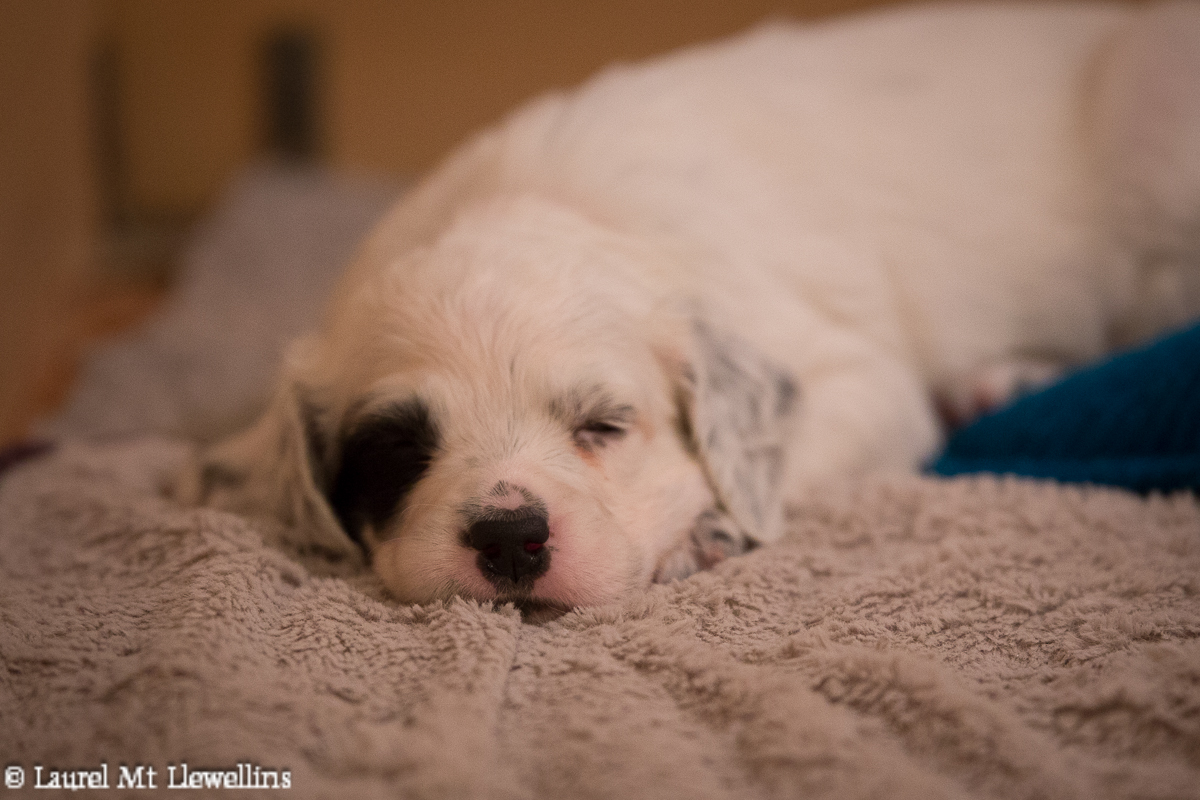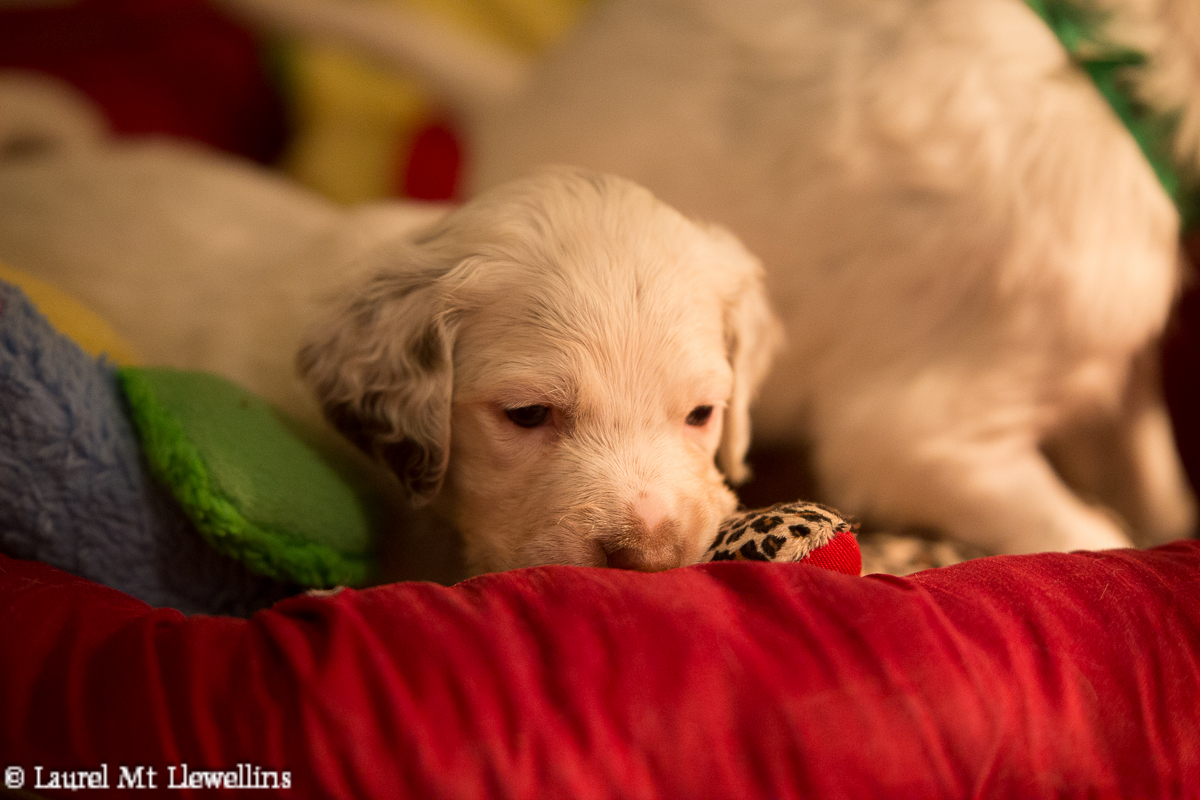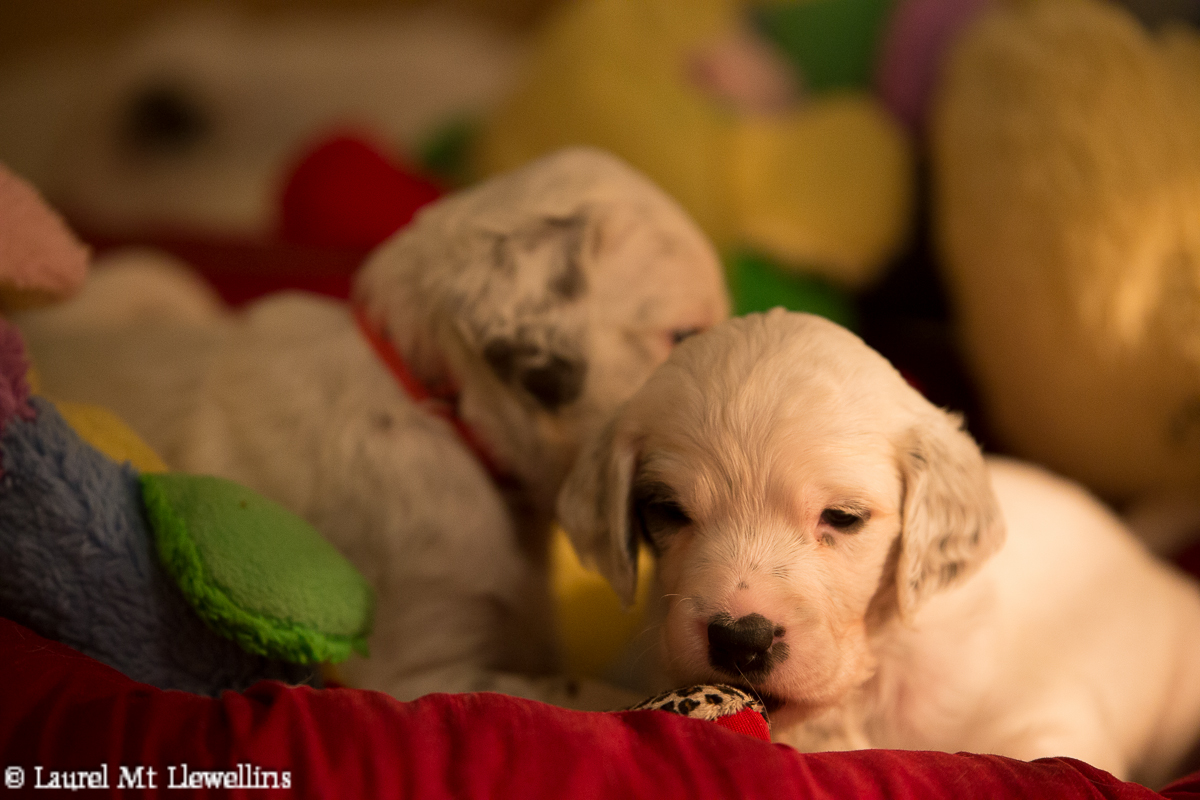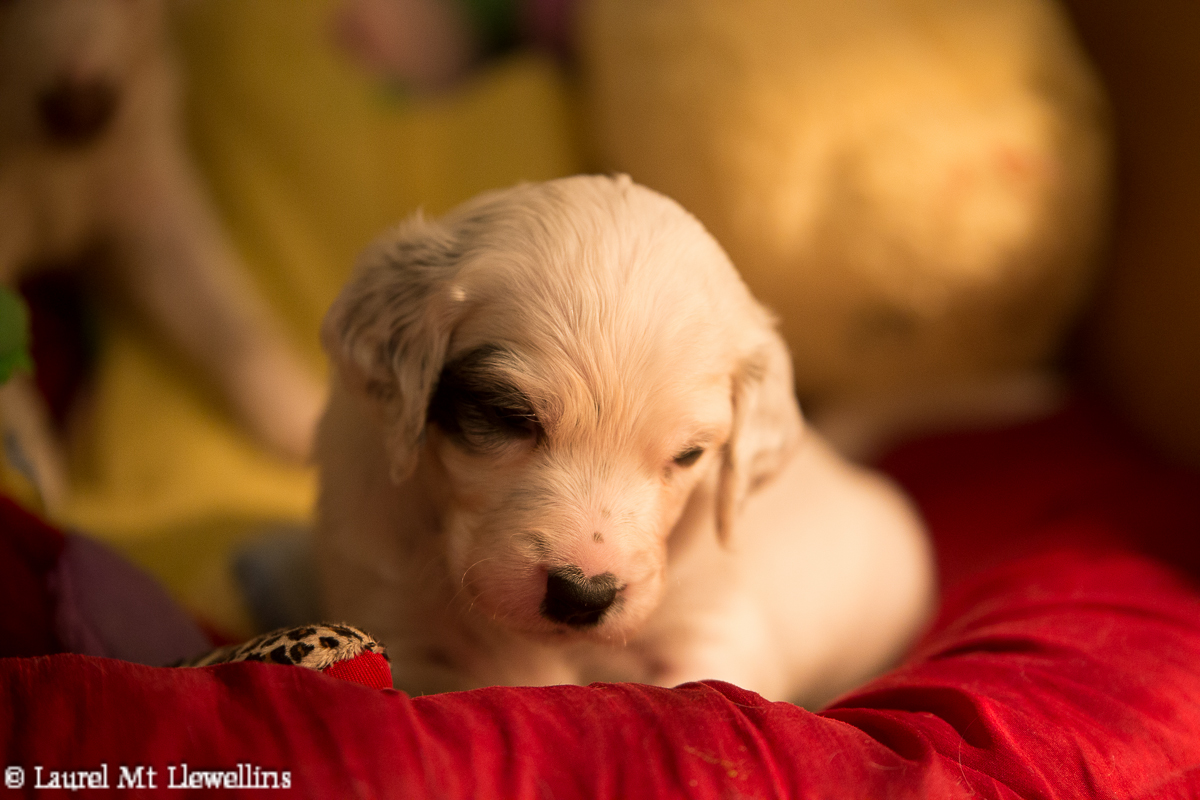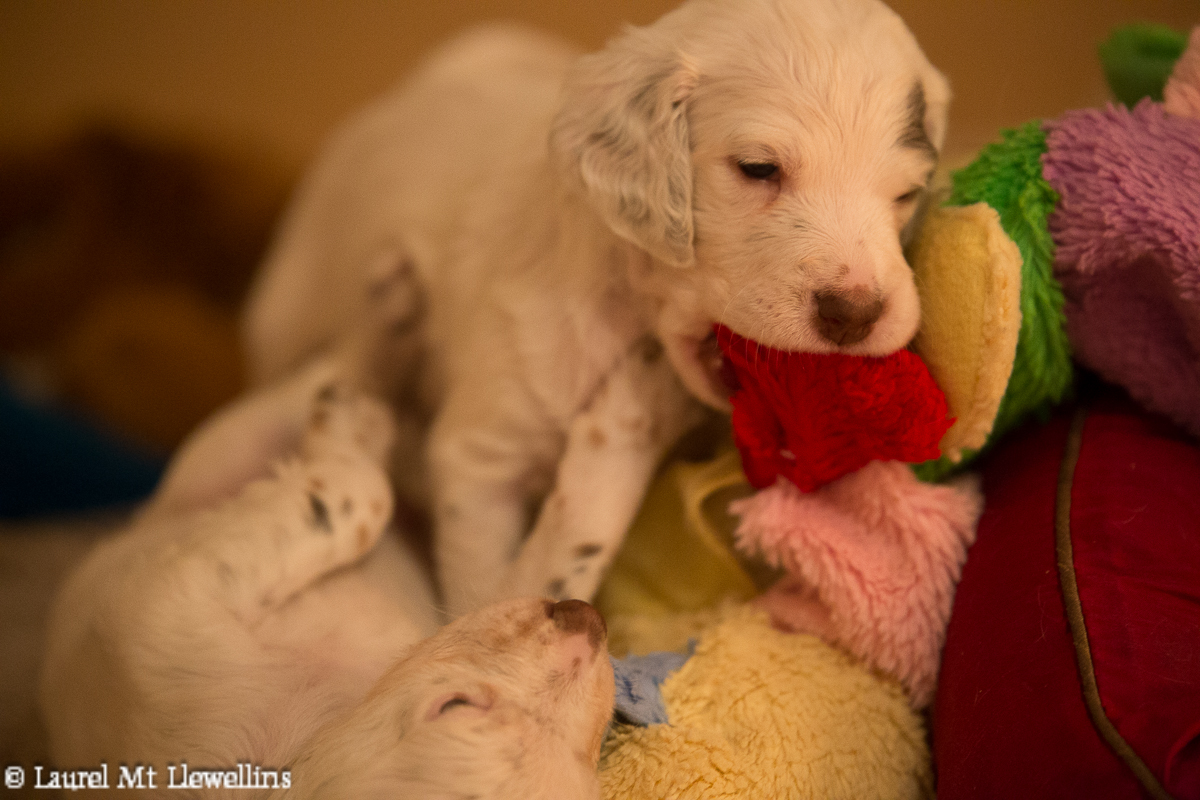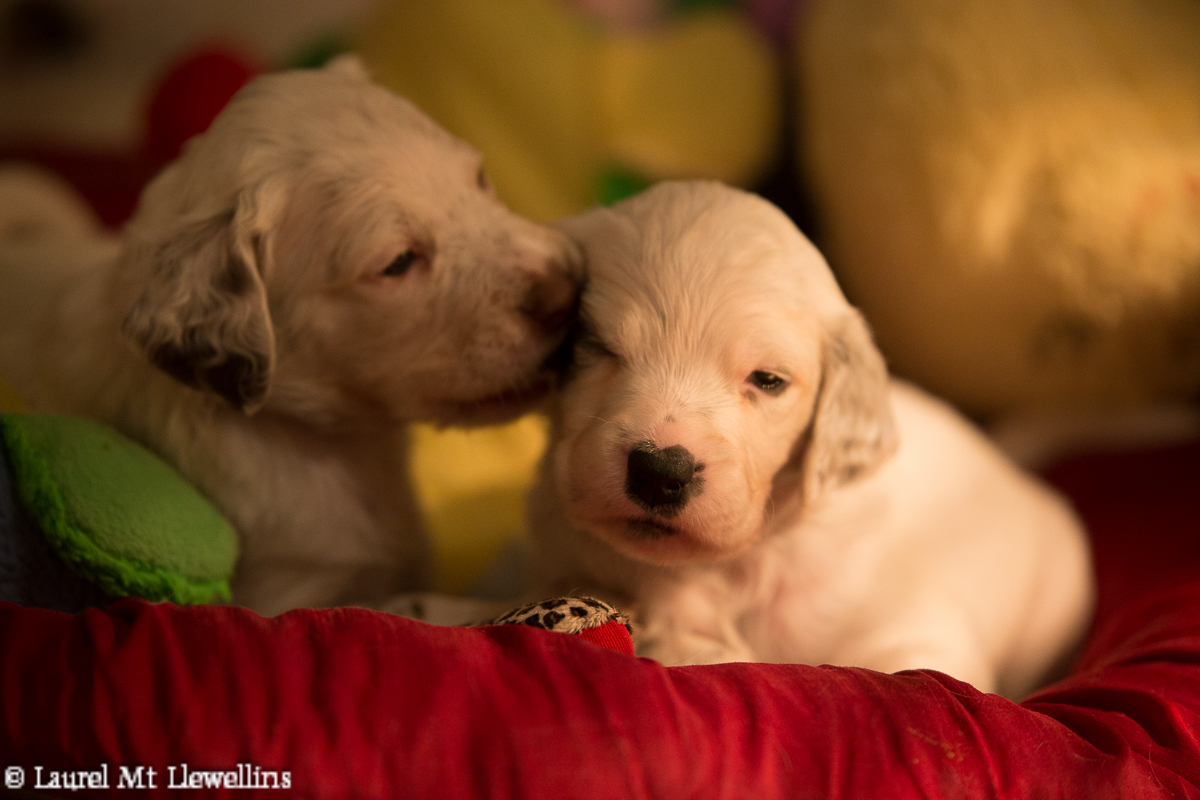 Sorry for the short post. I'll be posting more often now.
See lots more photos in the Laurel Mountain Llewellins Flickr Photo Stream.
See the pup's pedigree and all the litter information here.
-M.