Santana's Pups Update June 24th, 2014
My mission is to help you have a healthier dog and breeders to raise healthier Llewellin Setters puppies through educational content based on over twenty years raising, training, and breeding Llewellin Setters. To help support these efforts, this page may contain affiliate links. I may earn a small commission for qualifying purchases at no cost to you.
Santana's pups are coming along very nicely; they are growing in to quite a good-looking bunch and are now becoming bold and inquisitive and quickly outgrowing the puppy room. I'm not sure I can keep them in there for much longer.
They finally got to explore the deck and life outside the puppy room for a little while today. Of course, the 'skeeters were so bad that I didn't let them out for very long. They were not so happy about going back inside, but I had all I could take of getting eaten alive and it was starting to rain. The pups were not bothered so much. I guess I was the bait!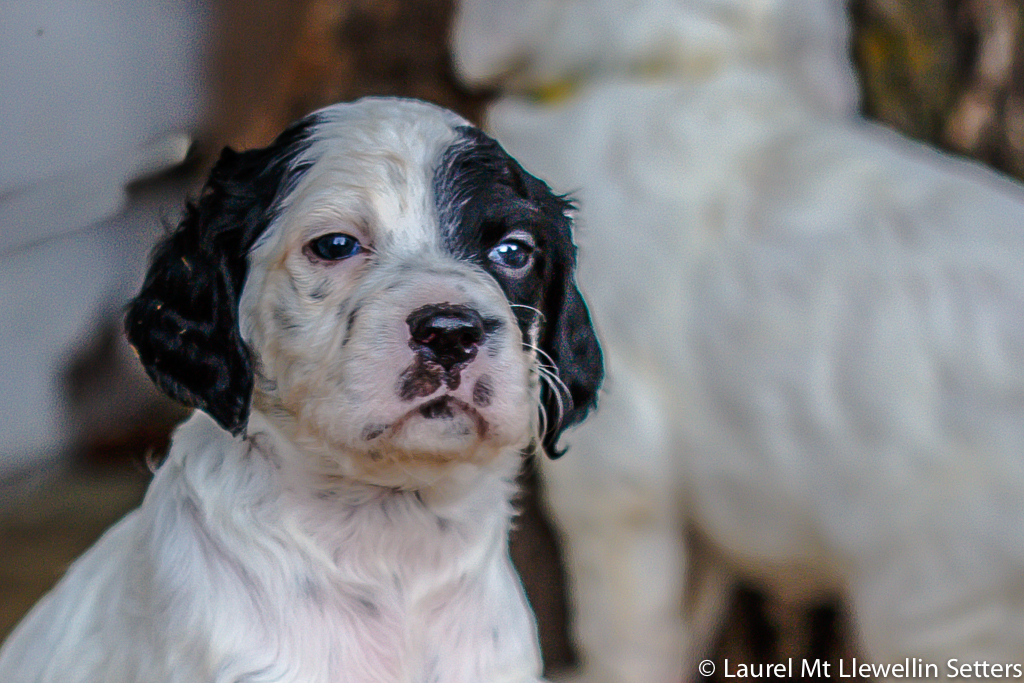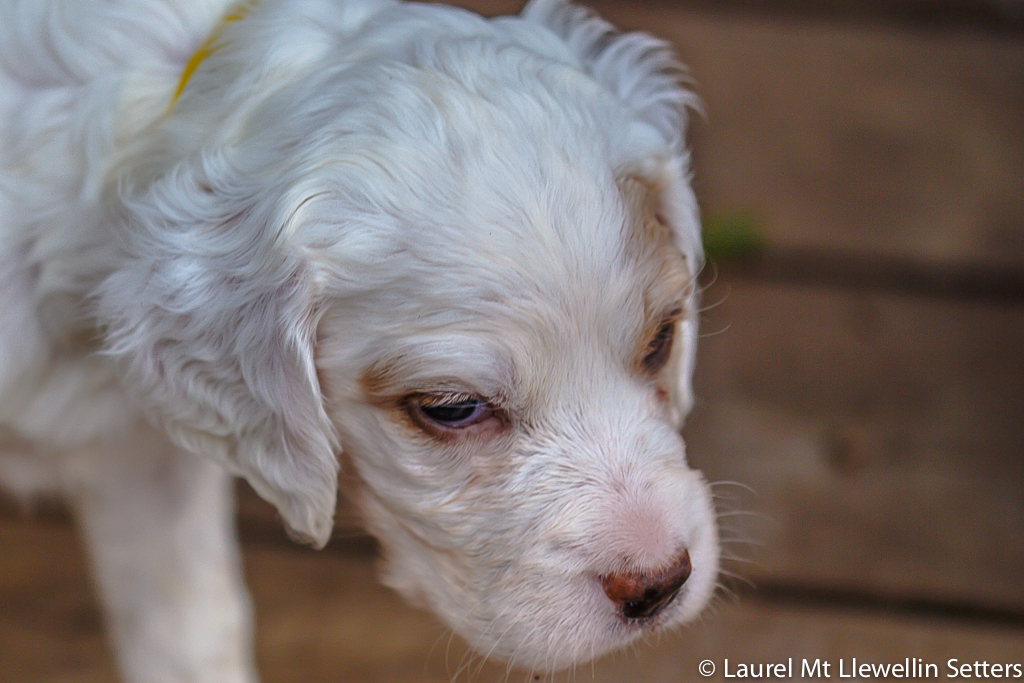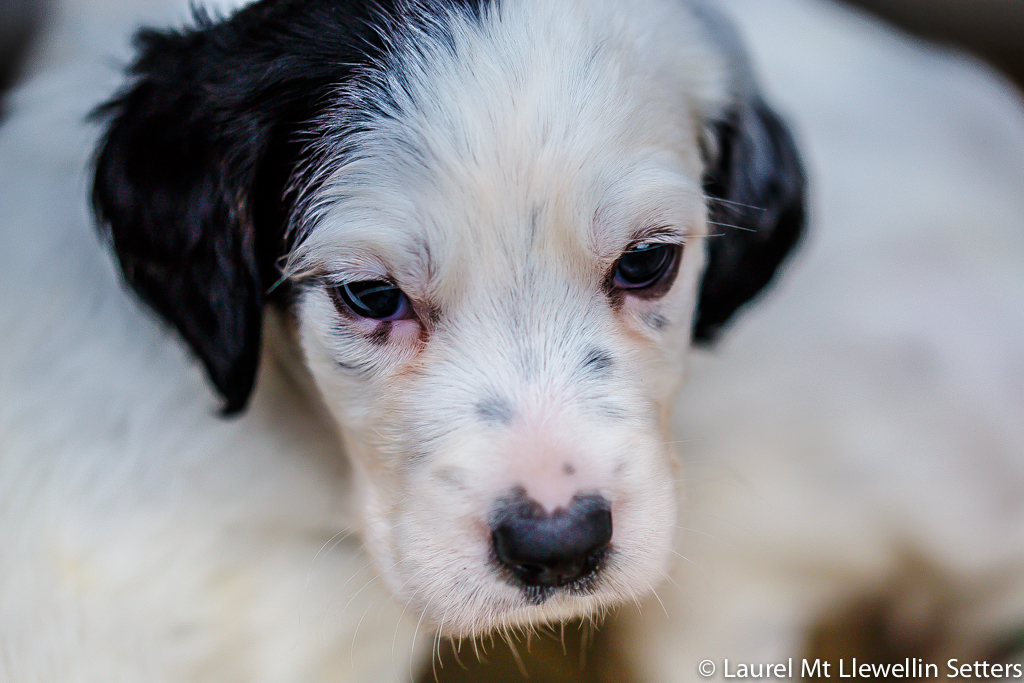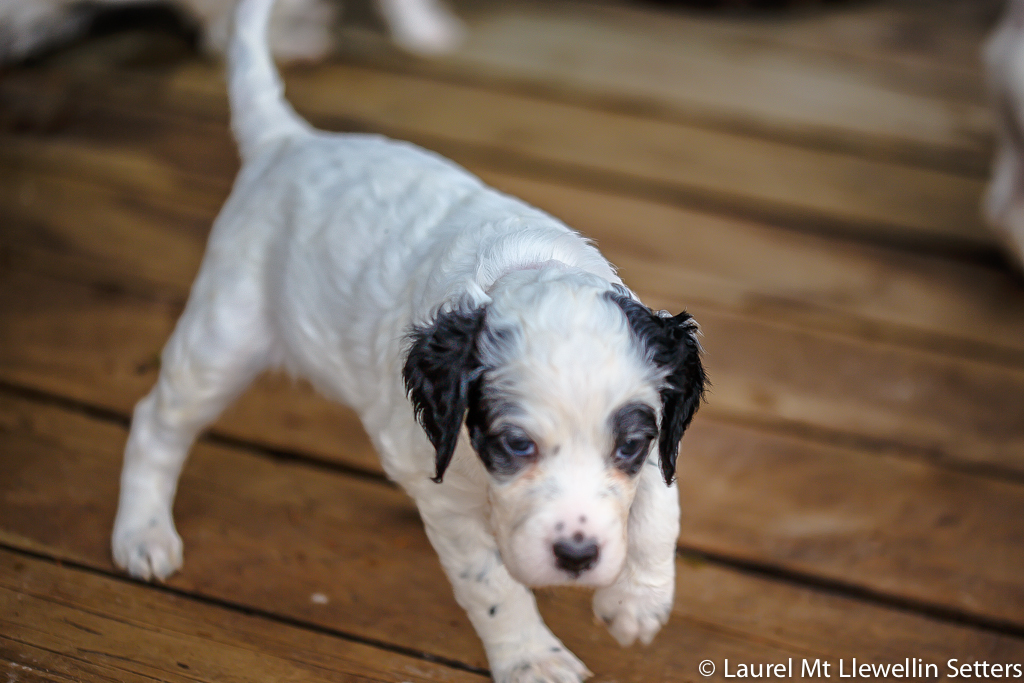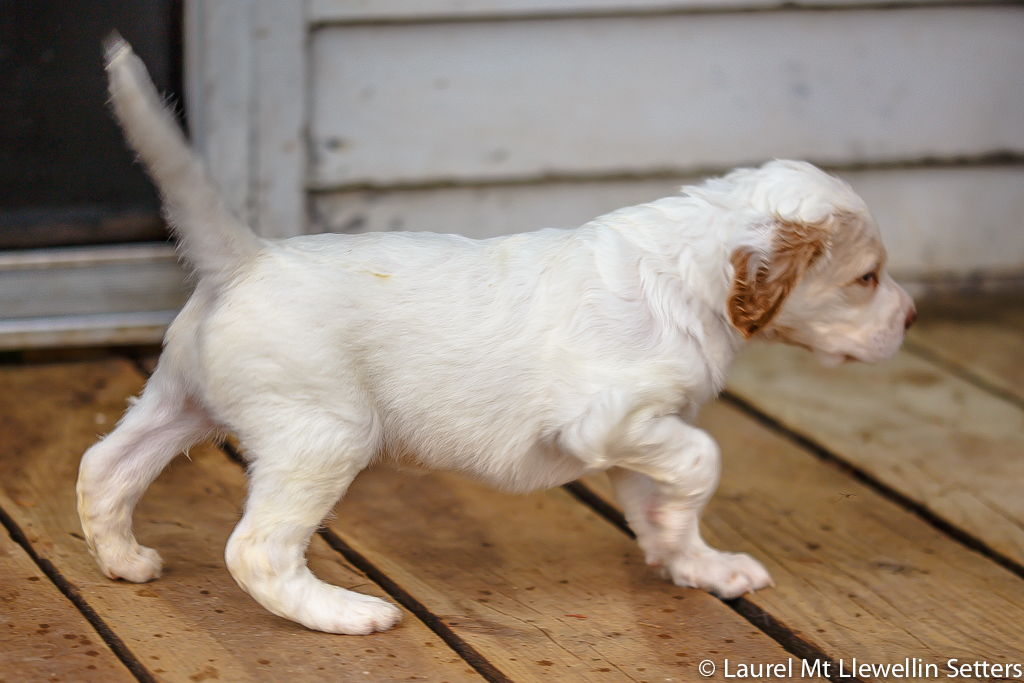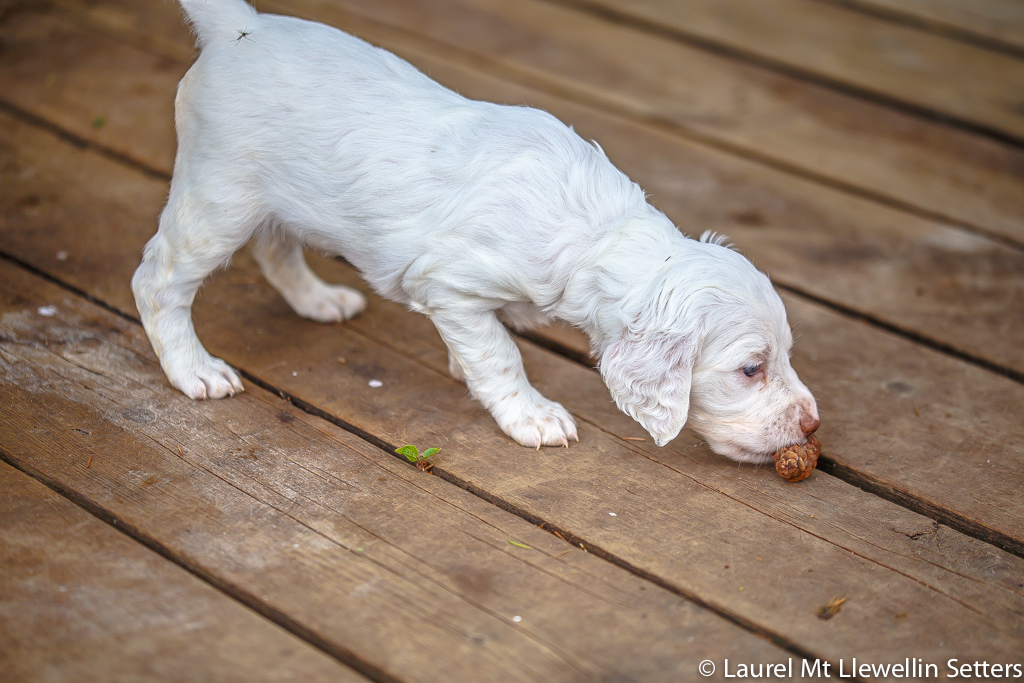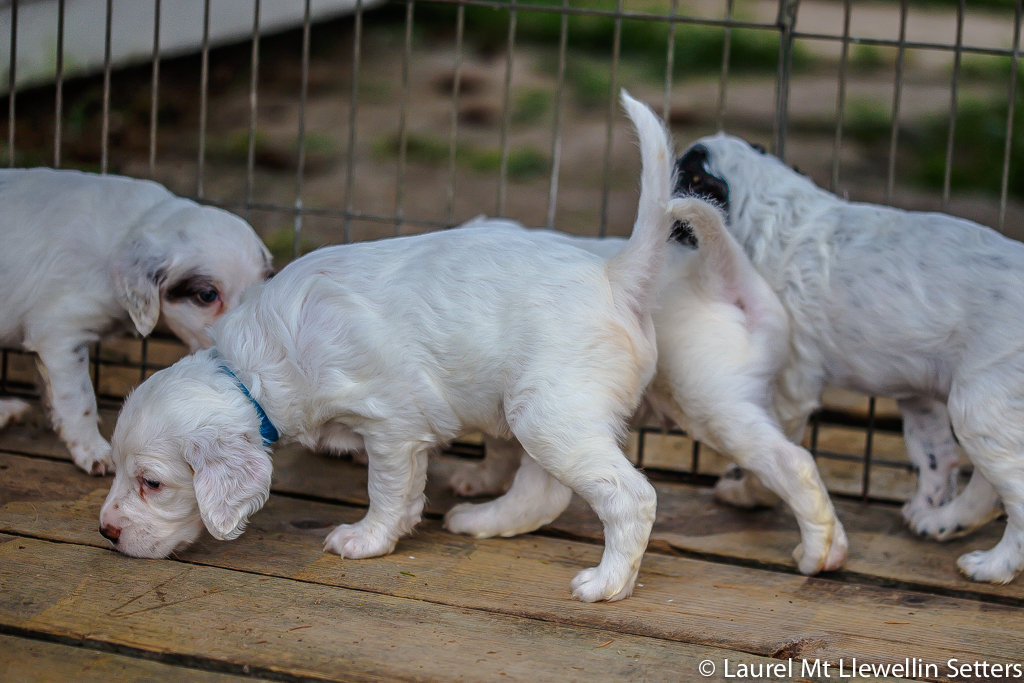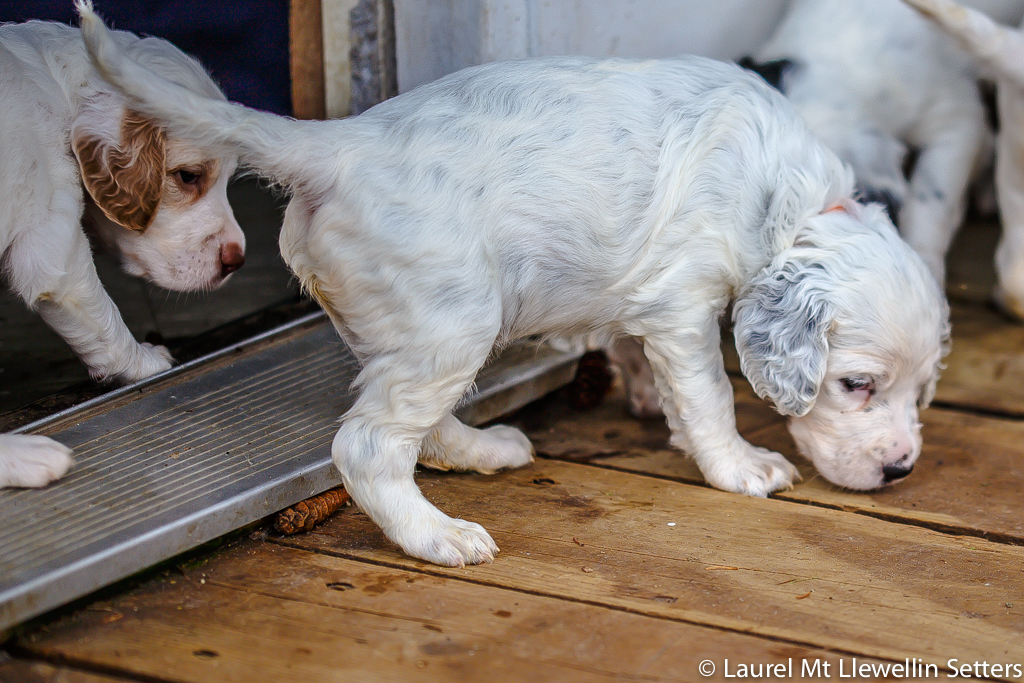 They love their puppy mash, but also contently munch away at the dry, unsoaked kibble that is Santana's. I am impressed as to how quickly they are maturing for just being 4-weeks old.
The pups are having a good time playing with toys and one another. They are getting better at using one side of the room (near the door and off-camera) for doing their business, making clean-up much easier and whelping box changes a little less. I had been changing it twice a day for about the past week until the last day or so. Hooray for me. 🙂
I am hoping to get them outdoors more and more and will be able to get more photos and video as the time nears for puppy picking.
That's all for tonight, folks. Lots more to come, so stay-tuned as it is going to be a hopping summer here at LML.
Hug your Llewellin Setter tonight.
-M