Lady Bird x Steele 2014 "The Gunslingers" Week 2-3
My mission is to help you have a healthier dog and breeders to raise healthier Llewellin Setters puppies through educational content based on over twenty years raising, training, and breeding Llewellin Setters. To help support these efforts, this page may contain affiliate links. I may earn a small commission for qualifying purchases at no cost to you.
Aptly themed, "The Gunslingers," Lady Bird & Steele puppies are coming along great. They turned 3-weeks old today and will have their first taste of puppy mash. They are heart-breakers to say the least, with good looks and all that 3-week-old puppy charm. Be careful, you'll fall in love, just have to have one, and you'll be the envy of all your upland hunting buddies.
Seriously.
I know this because I have one from the last litter–my Cowboy-baby–and he blows my mind with his very classy style and is so natural, I didn't teach him anything aside from basic yard commands, not to chew on my feet while napping under my desk, and loved him to pieces. I simply took him for walks in the grouse woods. He got it. We have a blast.
I expect the same from this, the same breeding and Bird's last litter.
These wee superstars and not letting me down, either. They are trying to climb out of the whelping box already and are raring to go–they must know the season opener is just 8 weeks away, right? 😉
Anyway, my friends, here are the latest portrait photos: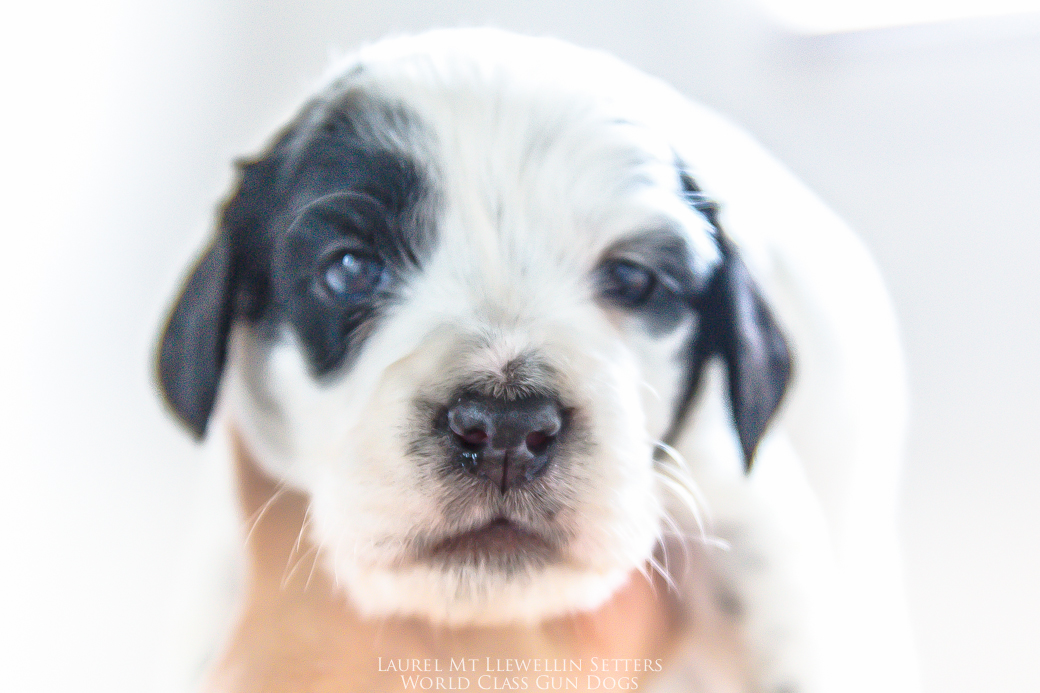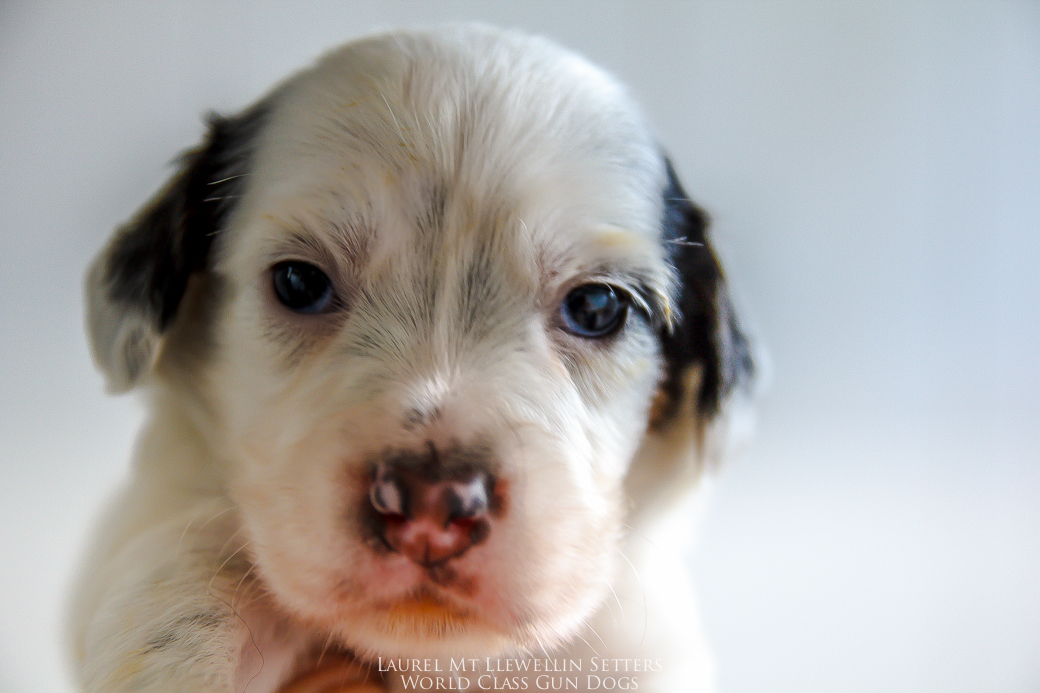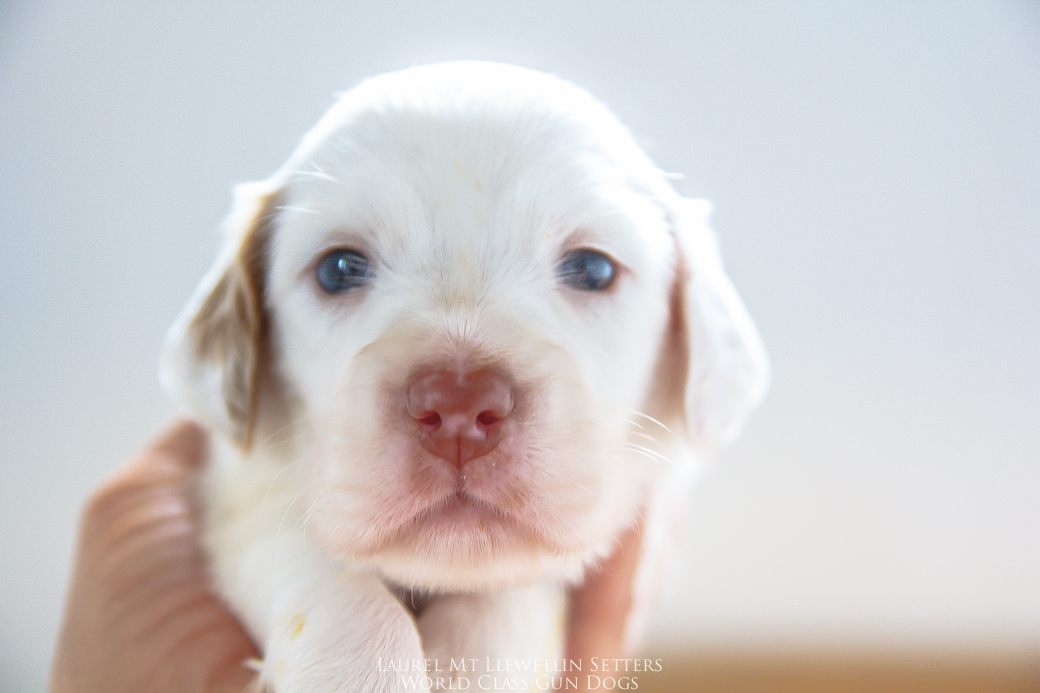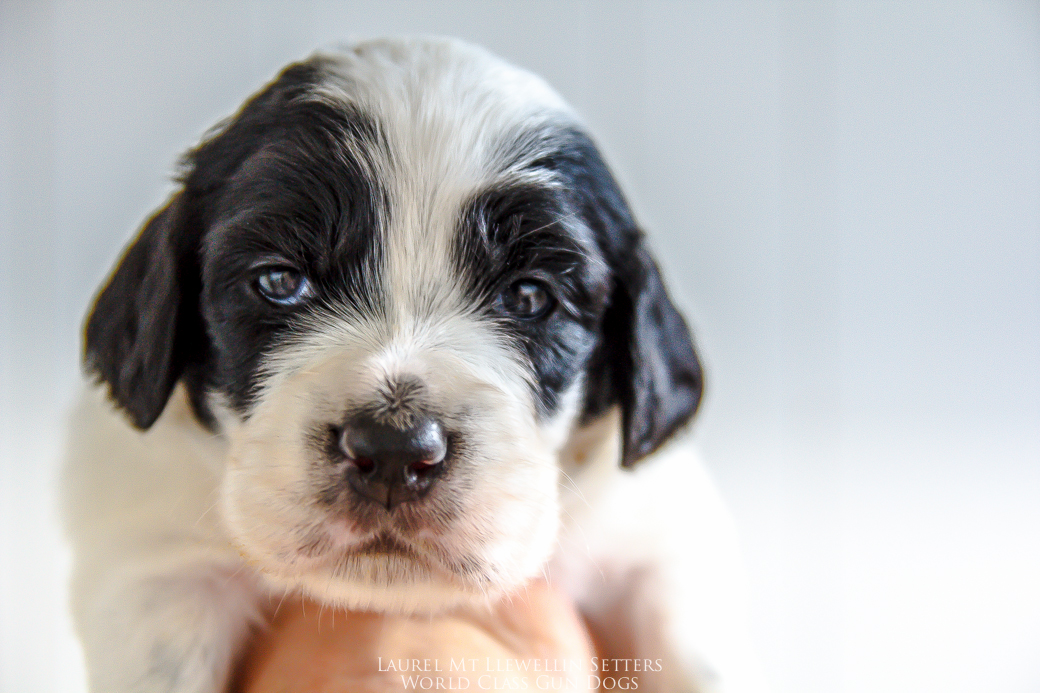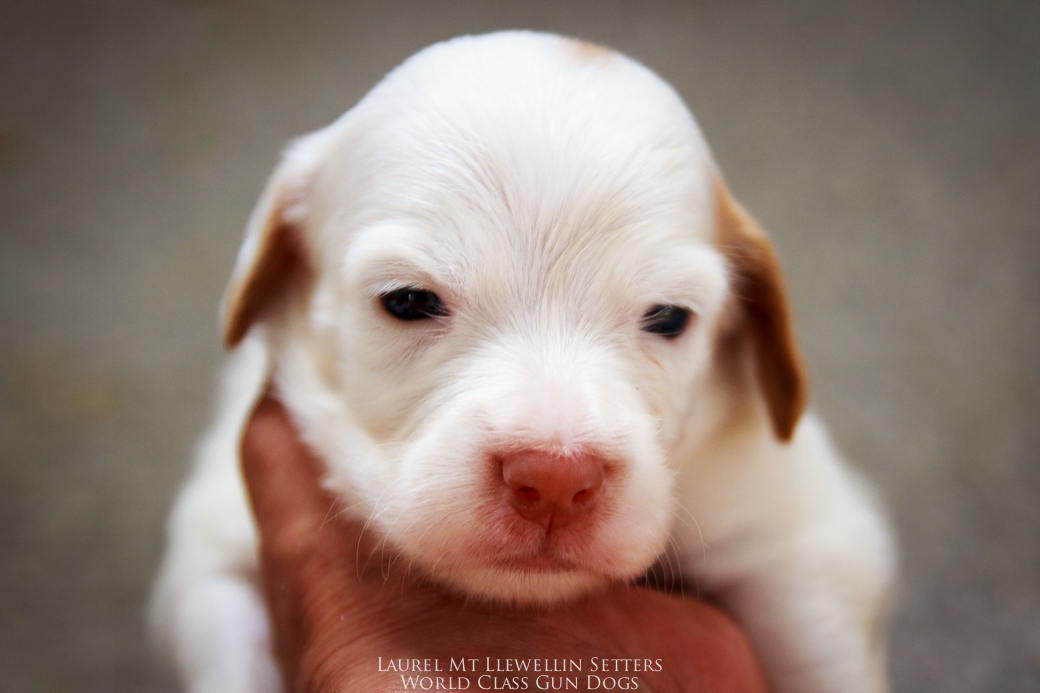 And here is the darling Bird taking care of her wee bird dog puppies.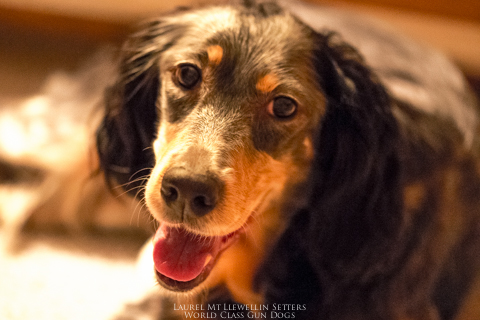 Here are some handy links for you:
Oh, and yes, it is summer so there are reservations available for males from this litter.
That's all I can think of for now.
As always, stay-tuned and hug your Llewellin Setter tonight. 🙂
-M.