Kea & Count 2014 "Famous Indians" Week 2-3
My mission is to help you have a healthier dog and breeders to raise healthier Llewellin Setters puppies through educational content based on over twenty years raising, training, and breeding Llewellin Setters. To help support these efforts, this page may contain affiliate links. I may earn a small commission for qualifying purchases at no cost to you.
Born, July 1st, 2014, Kea (Lady Bird x Ike "Peaks" Litter 2011) and Count (Shay x Luke) puppies are almost three weeks old and are a very active bunch of cutie-pies! Their eyes have been open for over a week and they carry on playing with one another, yelling for their momma, or just seemingly general chit-chat.
yes, seriously.
They turn 3-weeks old tomorrow, July 22nd, 2014 and will start their puppy mash–a mixture of the same puppy kibble Kea eats, goats milk, and a bit of salmon oil, etc. This gang will be ready to leave for their new homes the weekend of August 23-24, or to fly on August 26th, 2014.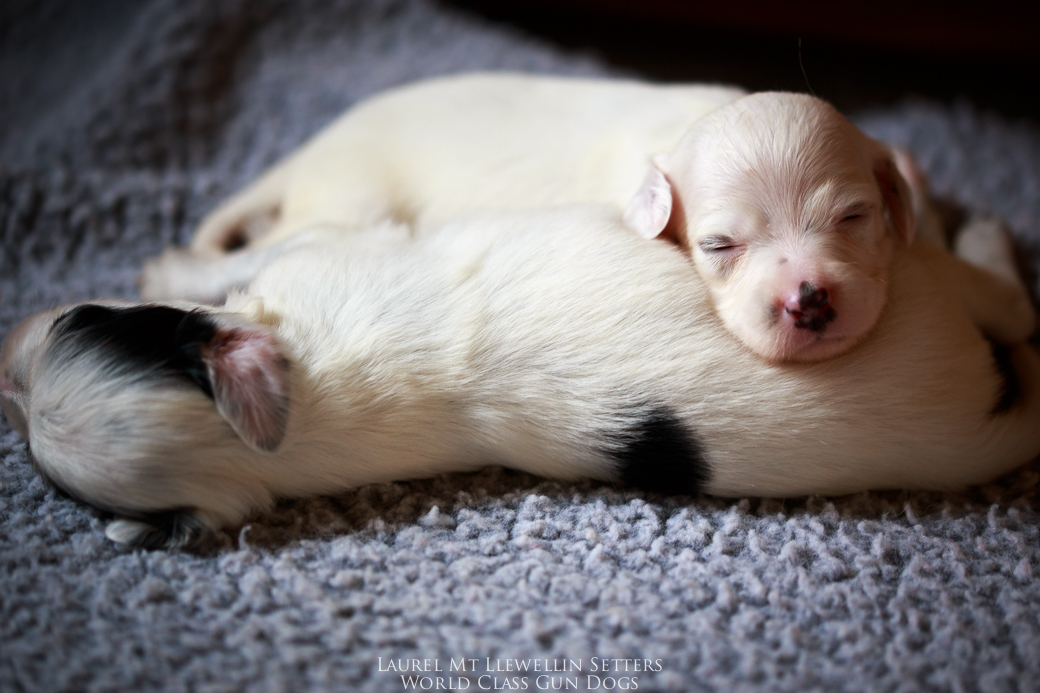 They were named a few days after they were born and I started their litter page, but never got a chance to finish it until today.
I named them after Famous Indians. Hopefully, not too confusing a theme because we've had two previous "Indian Tribe" themes. I've had this one in our pocket for several years, but never used it. Hope you like the names. I lose my creativity at times and prefer when you suggest themes. So, keep submitting them, please!
And, here we go, meet the Kea & Count puppies. 🙂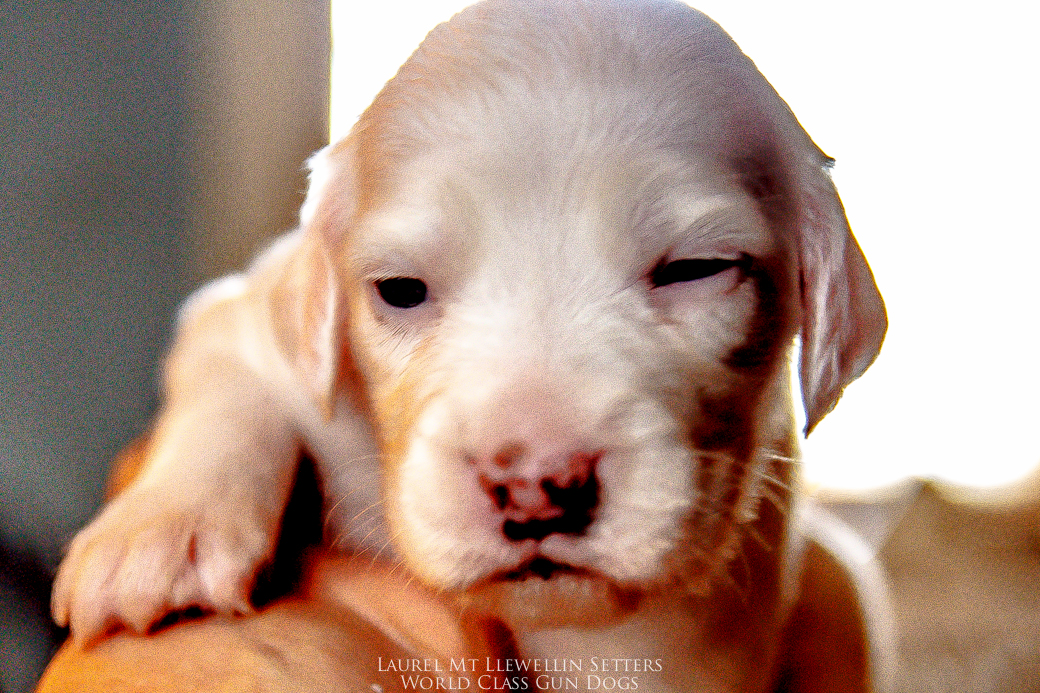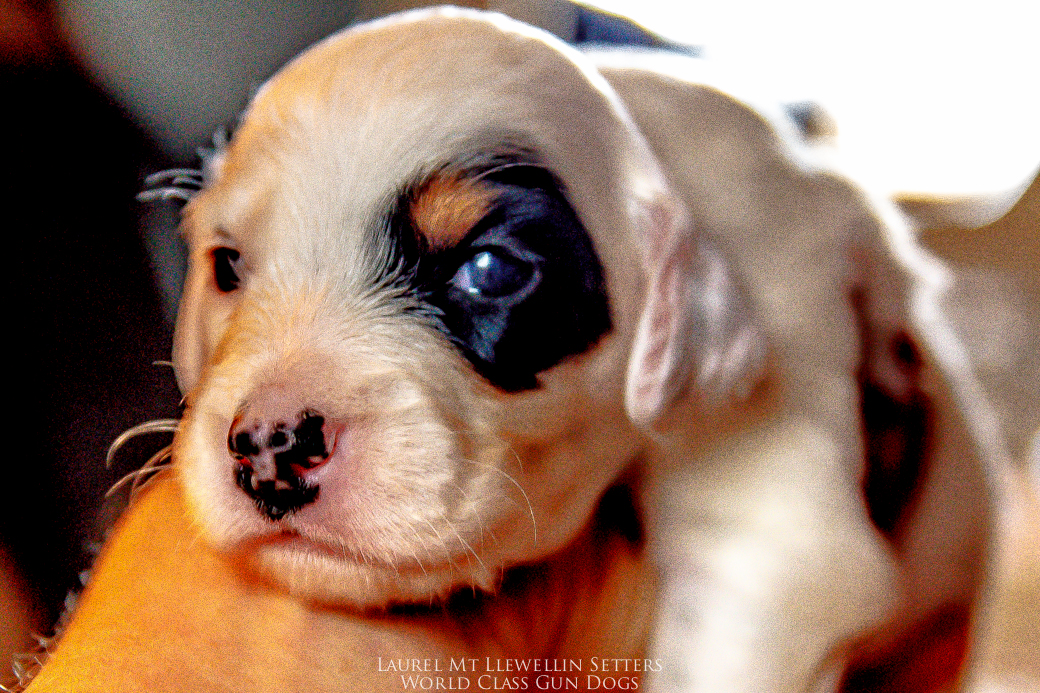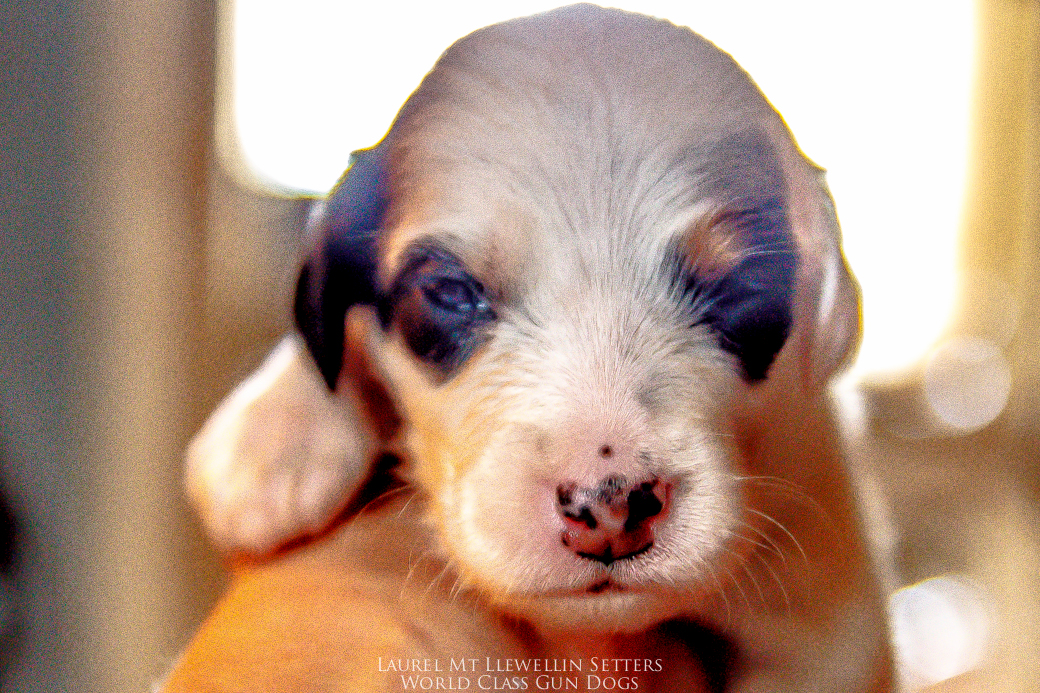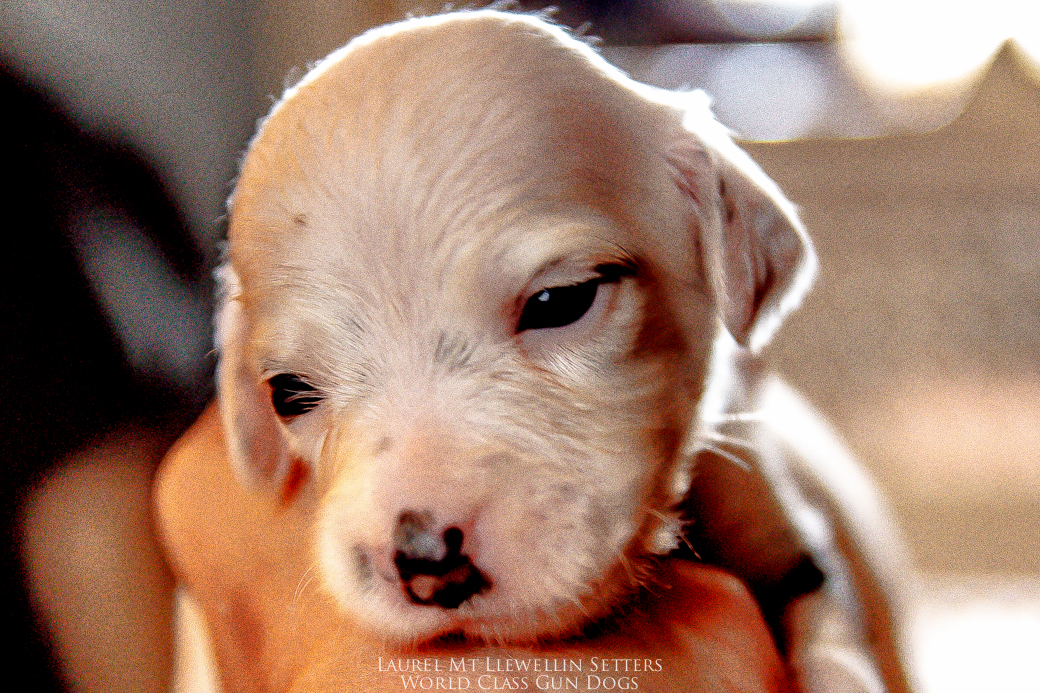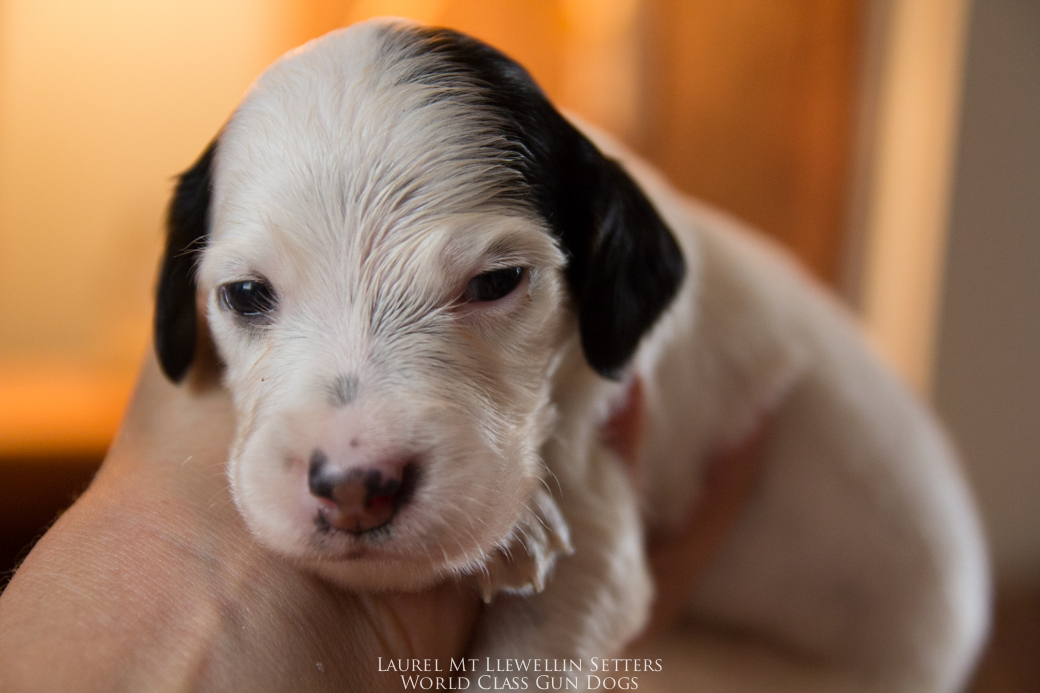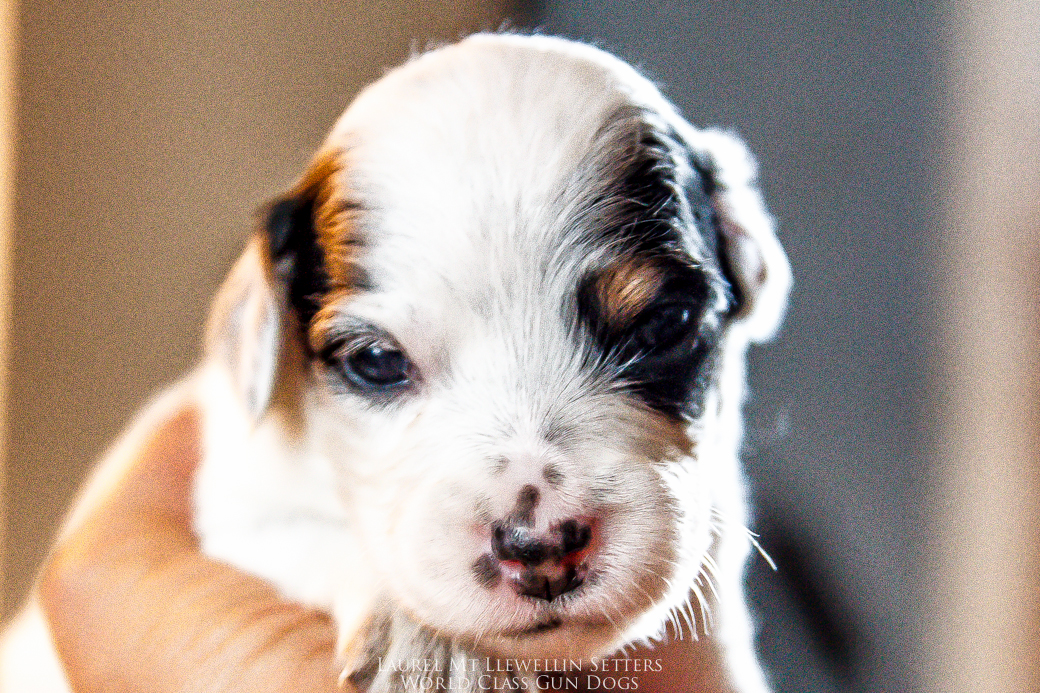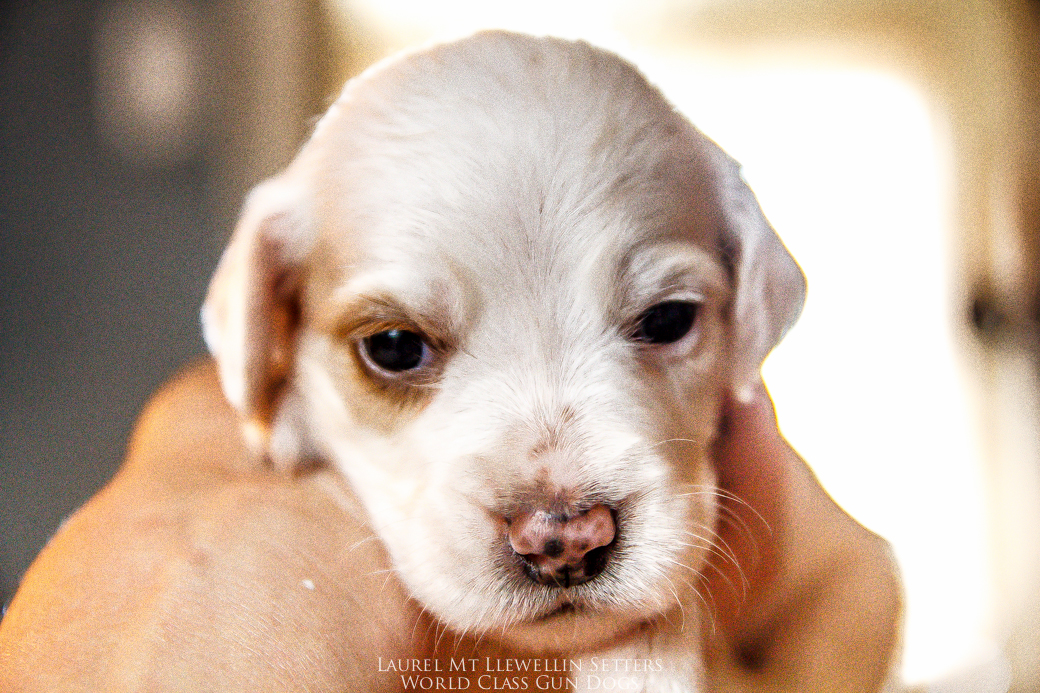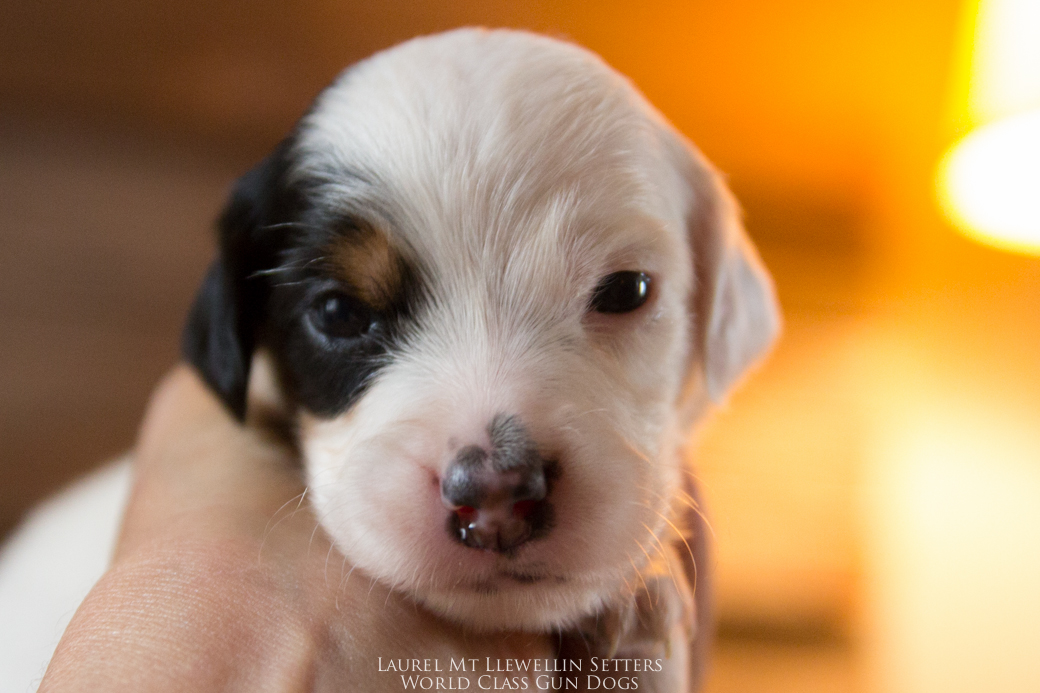 Kea is a fantastic dam. She keeps the puppies and whelping box spotlessly clean. She looks fantastic and you'd never know she's had puppies by looking at her–and was that way as soon as the pups were born.
And, yes, it is the slow days of summer and there are reservations for this litter available–males and females, although I should think not for long. Contact us to reserve one of these fantastic pups.
Stand by for lots more to come and hug your Llewellin Setter tonight. 😉
M.