Announcing the Arrival of Lady Bird & Steele Puppies 2014
My mission is to help you have a healthier dog and breeders to raise healthier Llewellin Setters puppies through educational content based on over twenty years raising, training, and breeding Llewellin Setters. To help support these efforts, this page may contain affiliate links. I may earn a small commission for qualifying purchases at no cost to you.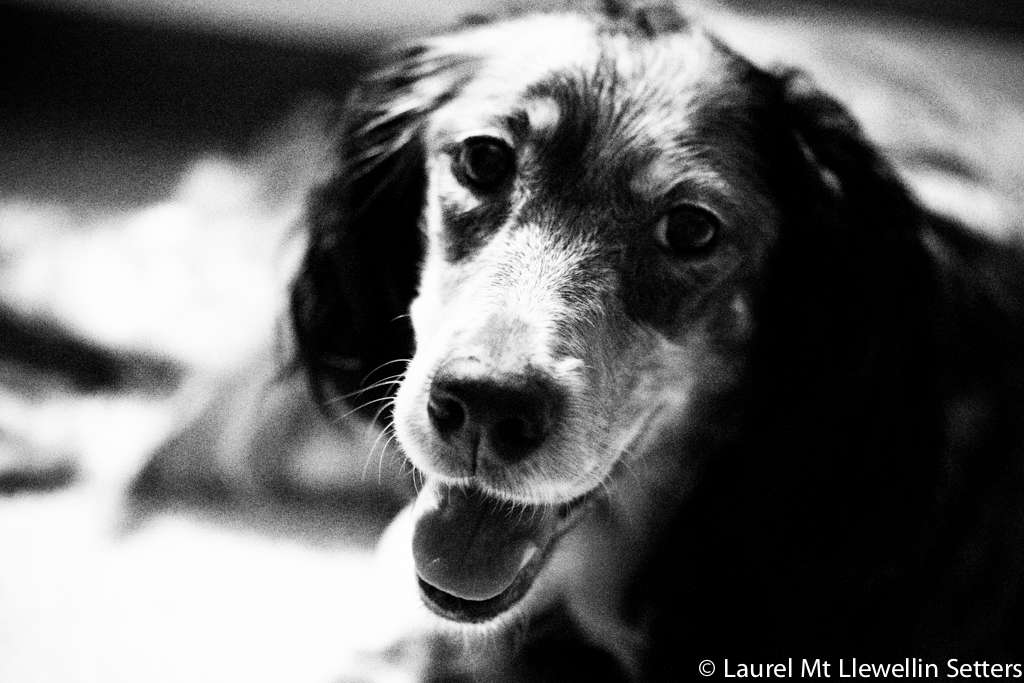 Puppies always come in the middle of the night, right? Well, not always, but it does seem most do. And, Lady Bird's did. I thought things would start much earlier, but all in its own time, the first pup was born at 3:18 AM and the last at 9: 03 AM.
Bird did great, as always.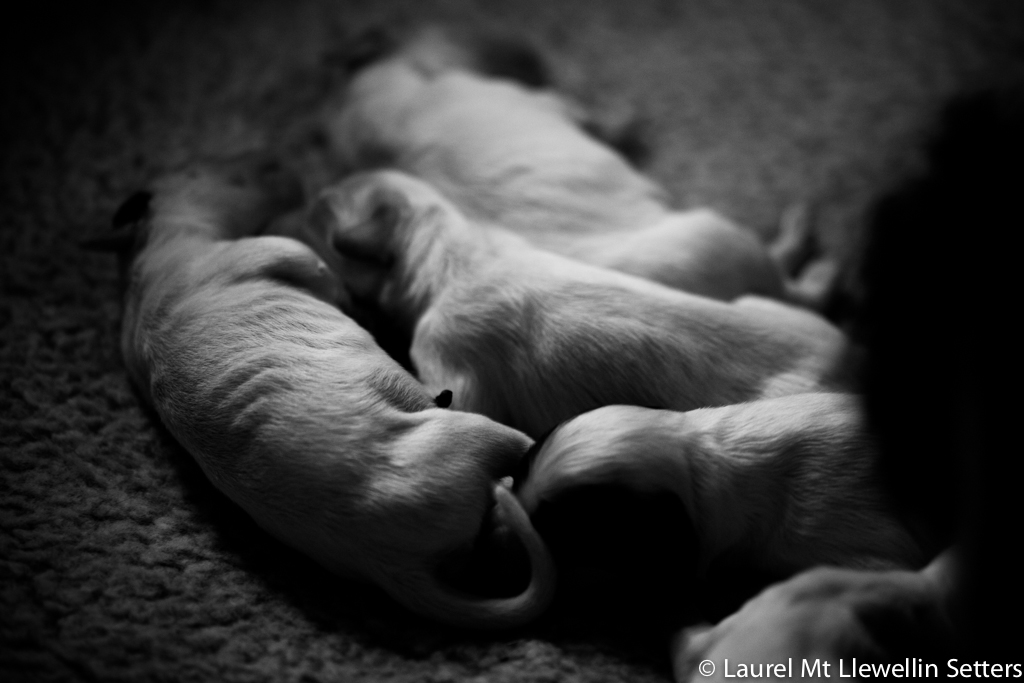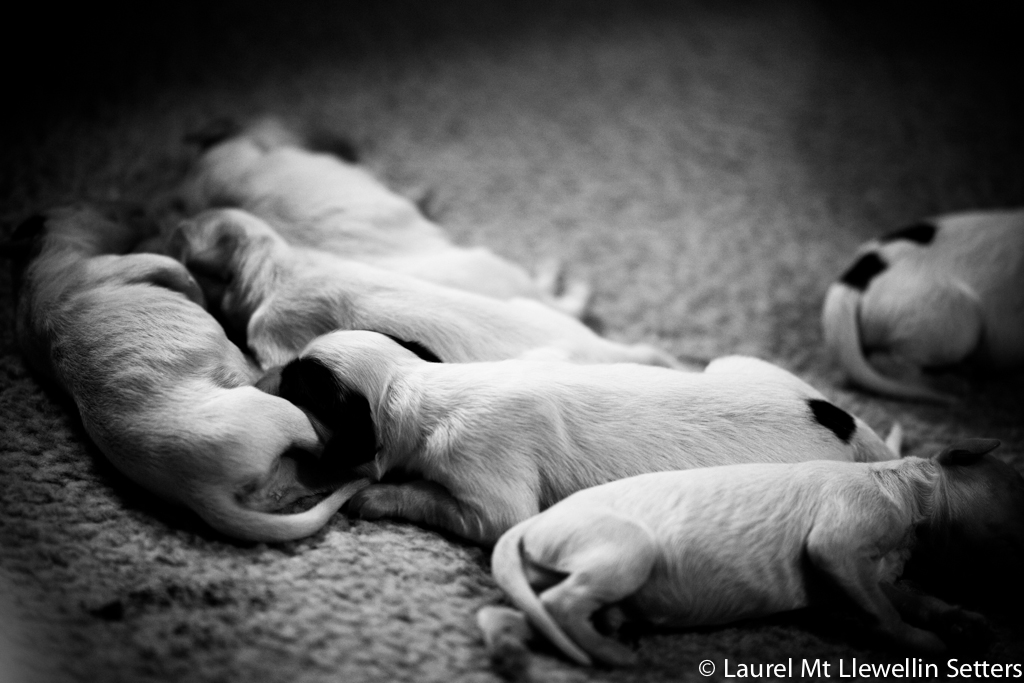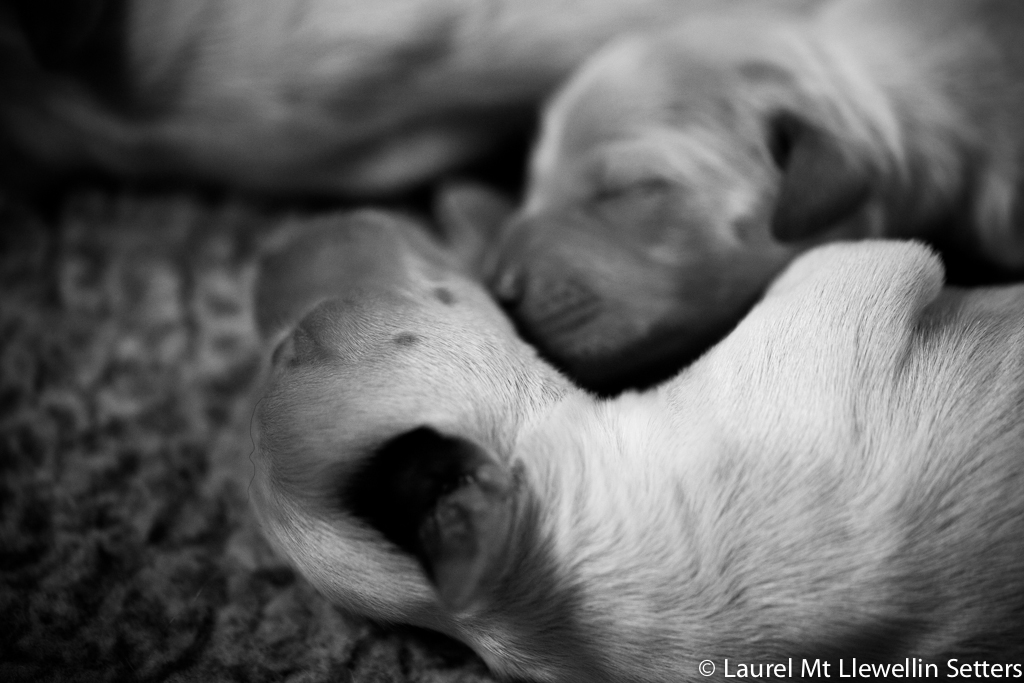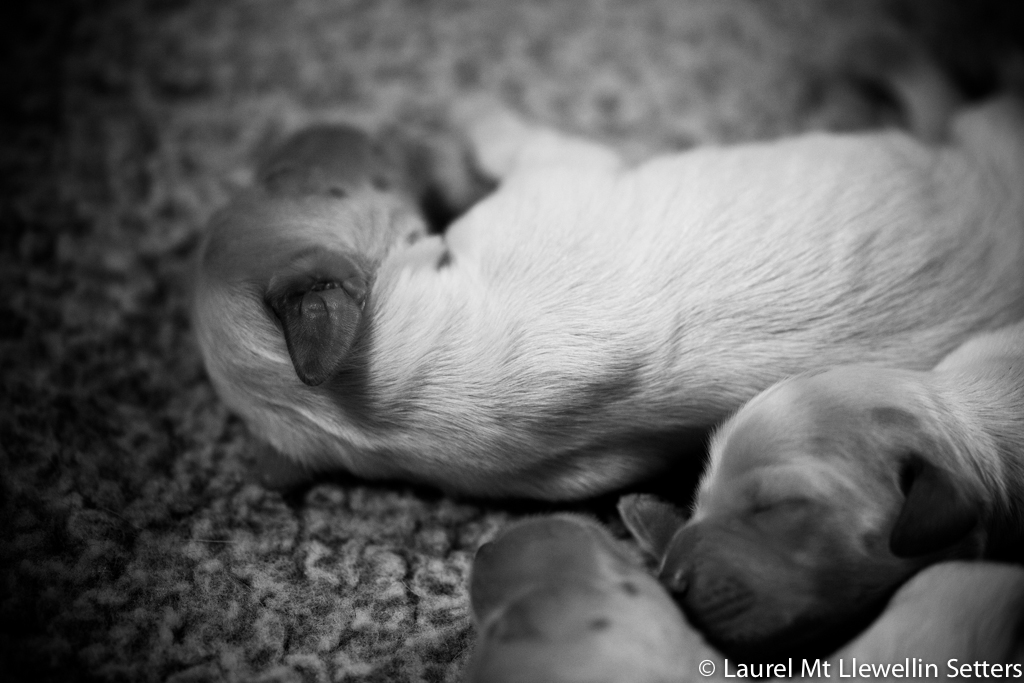 We have six gorgeous little bird dog puppies, five boys and one girl! They are quite a bit larger than her previous pups in birth weight. They are all nursing, are vigorous and lively.
Bird is being a snot and hasn't gone outside yet. This is typical for many new mommas. It hasn't been 12 hours yet, so I won't force it at this point. I was able to get her to eat two hard boiled eggs and liver. She's content to just care for her pups for now and I'll let her. I'll get her out for a good, healthy walk around the property before dark.
Thought I would do something a little different with black & white photos. Not that every litter isn't very, very special to us and the new owners anxiously waiting, but this is Bird's last litter. I'm a little sad about it because I would love to keep another of her pups, but this just isn't the time and I do have Kea (due with her litter, soon) as well as Cowboy to carry on her amazingness, so I'm okay with that. 🙂
Now, we need a theme for these amazing little Llewellin Setter puppies. Feel free to share your thoughts and ideas! I could really use the inspiration and love everyone's submissions.
Have a great night and hug your Llewellin Setter!
-M.