Announcing the Arrival of Santana & Count's Puppies!
My mission is to help you have a healthier dog and breeders to raise healthier Llewellin Setters puppies through educational content based on over twenty years raising, training, and breeding Llewellin Setters. To help support these efforts, this page may contain affiliate links. I may earn a small commission for qualifying purchases at no cost to you.
We have puppies!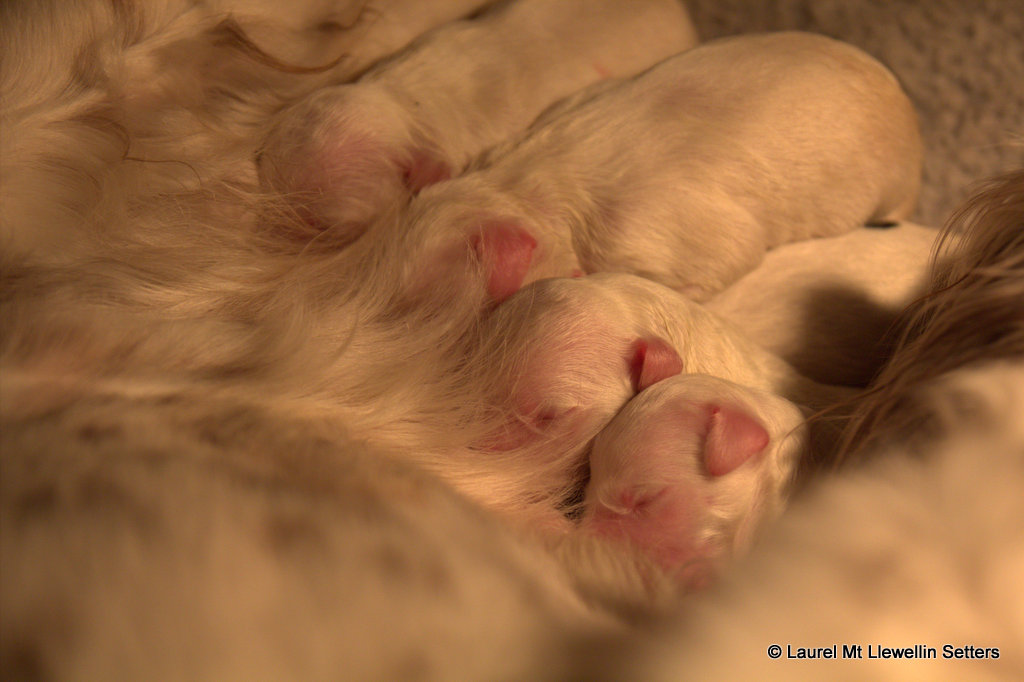 Yesterday was an unremarkable day—dreary, overcast, and very, very windy. I had work and a thousand things going on. I took Santana's temperature early afternoon and it hadn't budged from the day before. She pointed pigeons in the yard, napped a bit throughout the day, but nothing indicating she was going to have her pups anytime soon. Although she's kept us up all night for several nights, she calm and sleepy most days and today was no exception.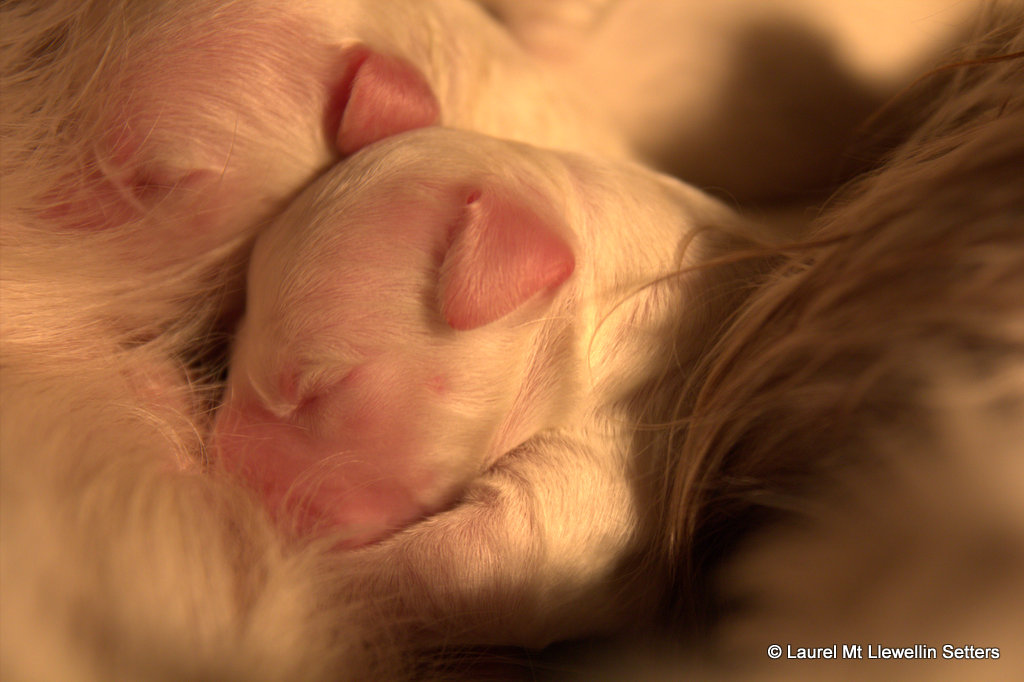 After dinner and kennel chores, I was settling in to work for the night. Santana crawled up on the loveseat and on top of Nick (staff photographer). She had a lovely nap there for about an hour. Then she woke, moved to the other end of the loveseat and delivered a puppy! Scott yelled for me—Santana is having a puppy on the loveseat!
Oh my gosh girl, you are something else.
So, puppy safely delivered, off we go into the whelping room.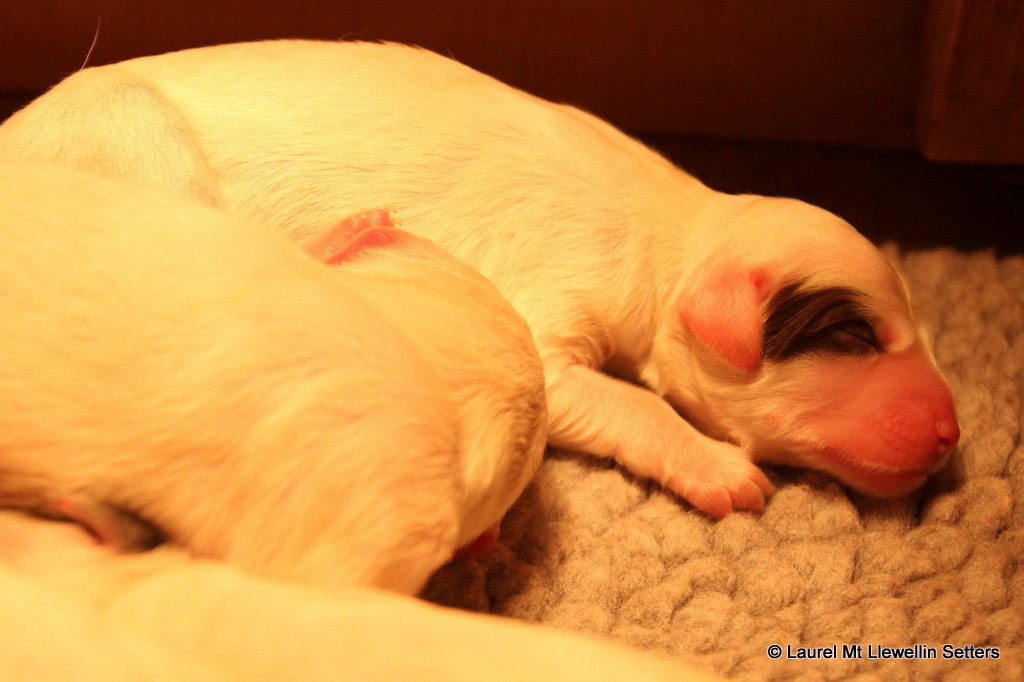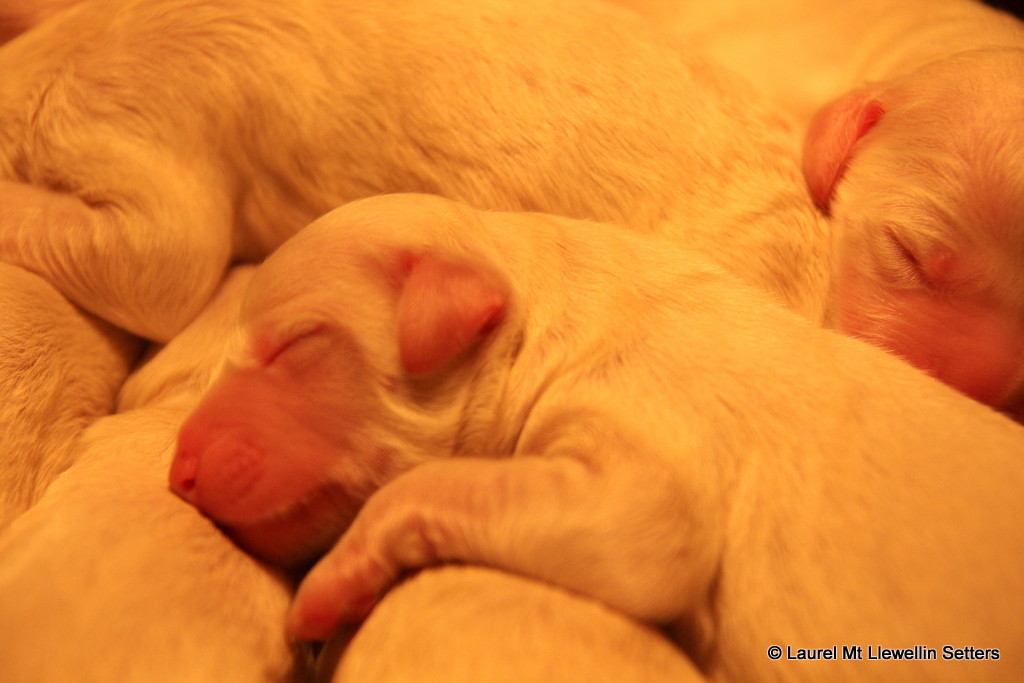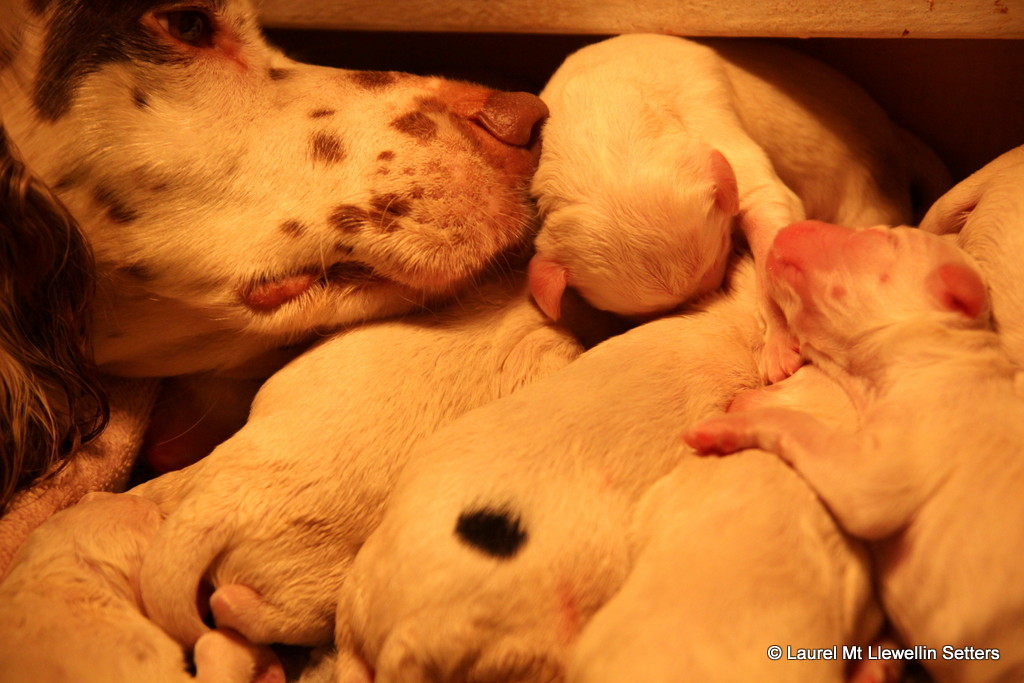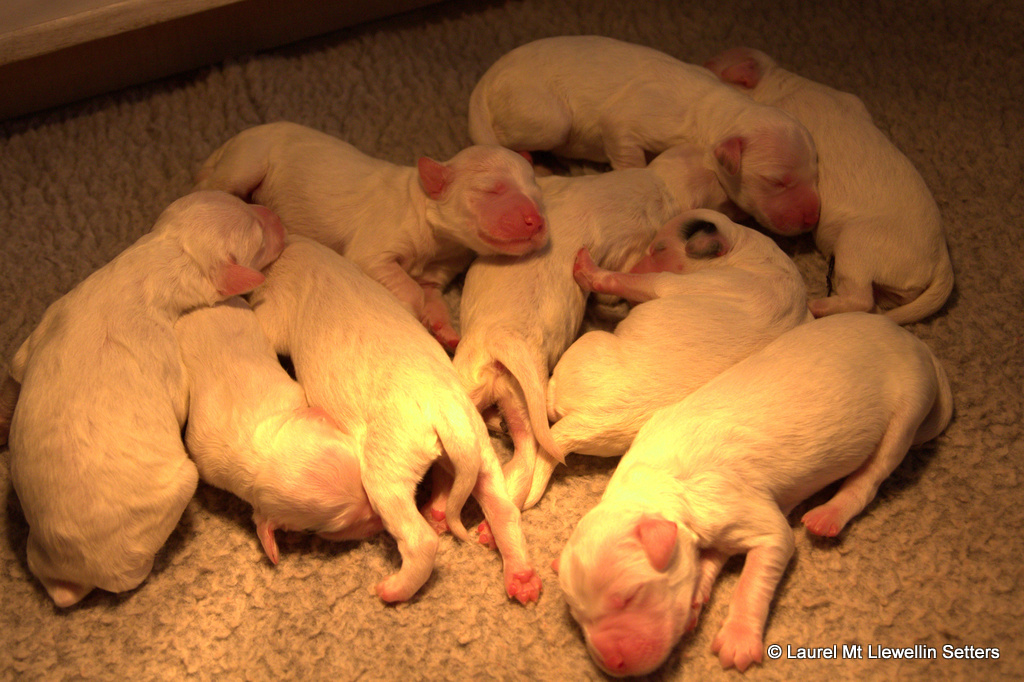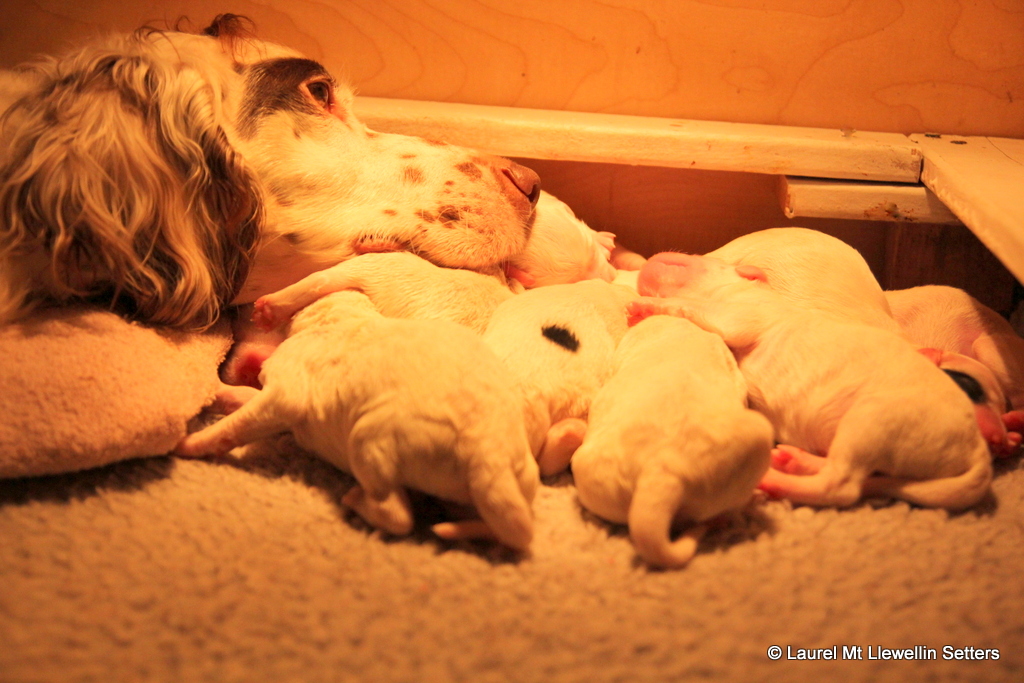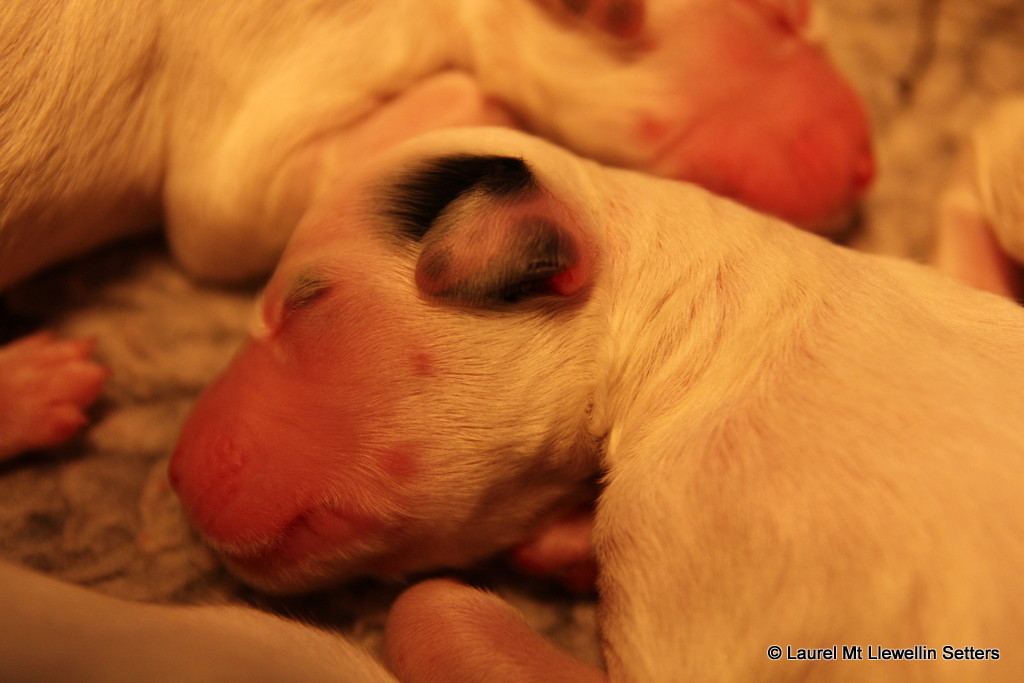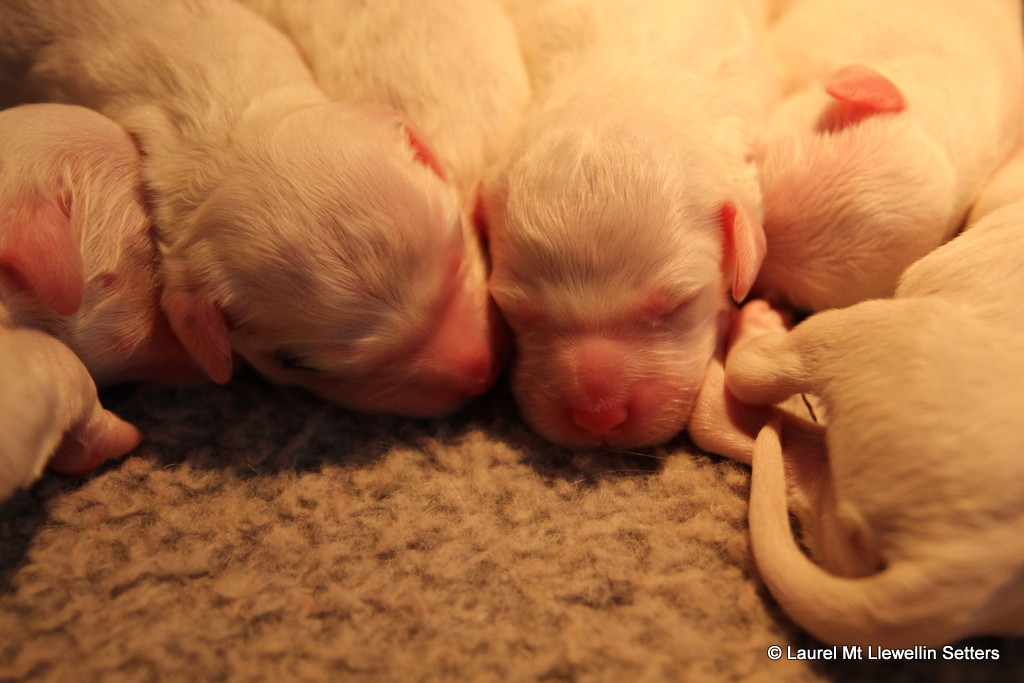 The first pup was born—on the love seat—at 7:20 pm. The last—9th—was born around 11:58 pm.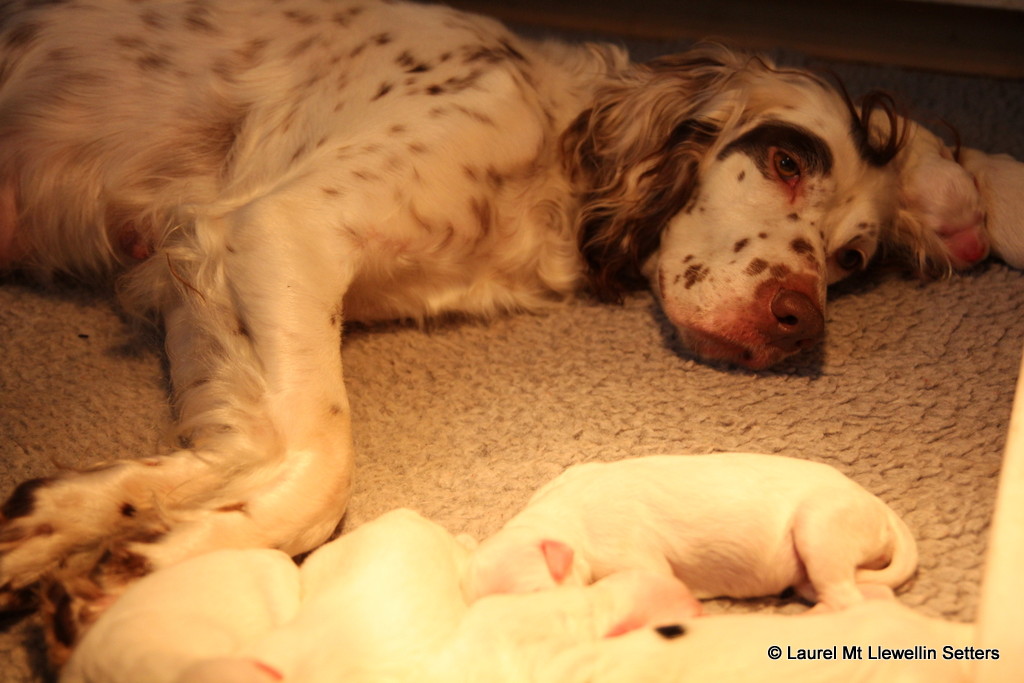 Santana did fantastic.
She barely acted like she was in labor.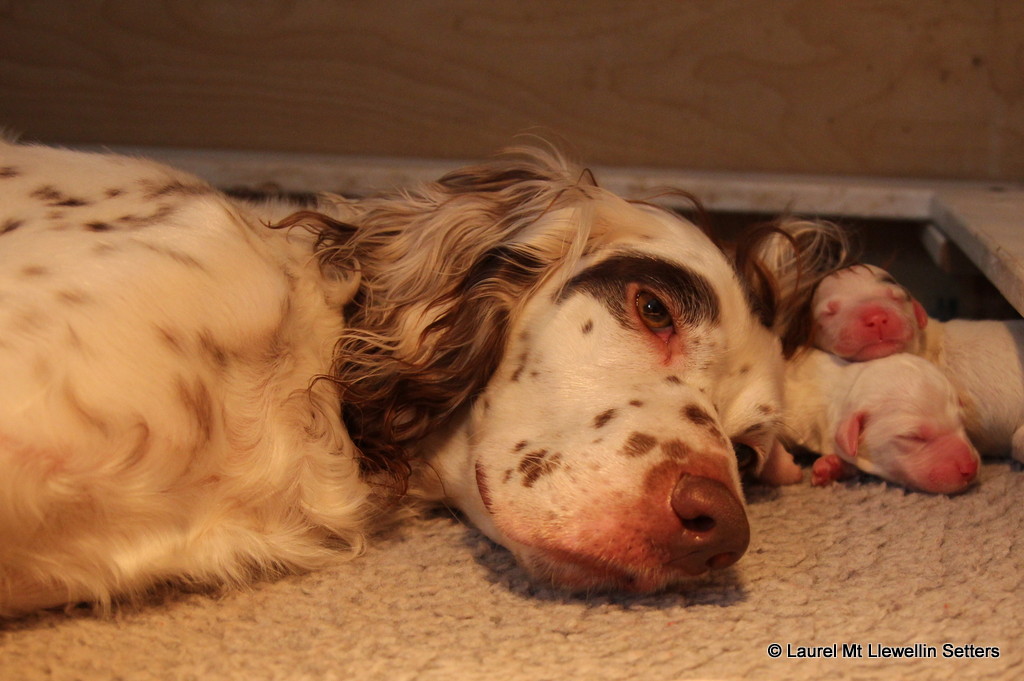 The pups have fantastic weights—all around 12+ ounces!
We have been blessed with 9 pups—2 girls and 7 boys!!!!
Santana is doing fantastic. She ate last night following delivery. She went outside twice. She ate again this morning and went out (some mommas will not go outside the first day and have to be forced).
The pups are doing great and seem very content.
If you've missed lots of puppy photos, you might just be sick of them over the next 8 weeks!
🙂
Now… we must come up with an amazingly cool theme and names for 7 boys and 2 girls.
Any thoughts?
-M.
Yes, there are now reservations for males available!
See the pedigree and more info on the puppy page of the main Laurel Mt. Llewellins site.