Santana & Count Puppies are Here!
My mission is to help you have a healthier dog and breeders to raise healthier Llewellin Setters puppies through educational content based on over twenty years raising, training, and breeding Llewellin Setters. To help support these efforts, this page may contain affiliate links. I may earn a small commission for qualifying purchases at no cost to you.
Santana whelped 9 beautiful puppies last night! She is tired, but doing just great. The pups are all fantastic weights, very vigorous, and seem to be doing excellent.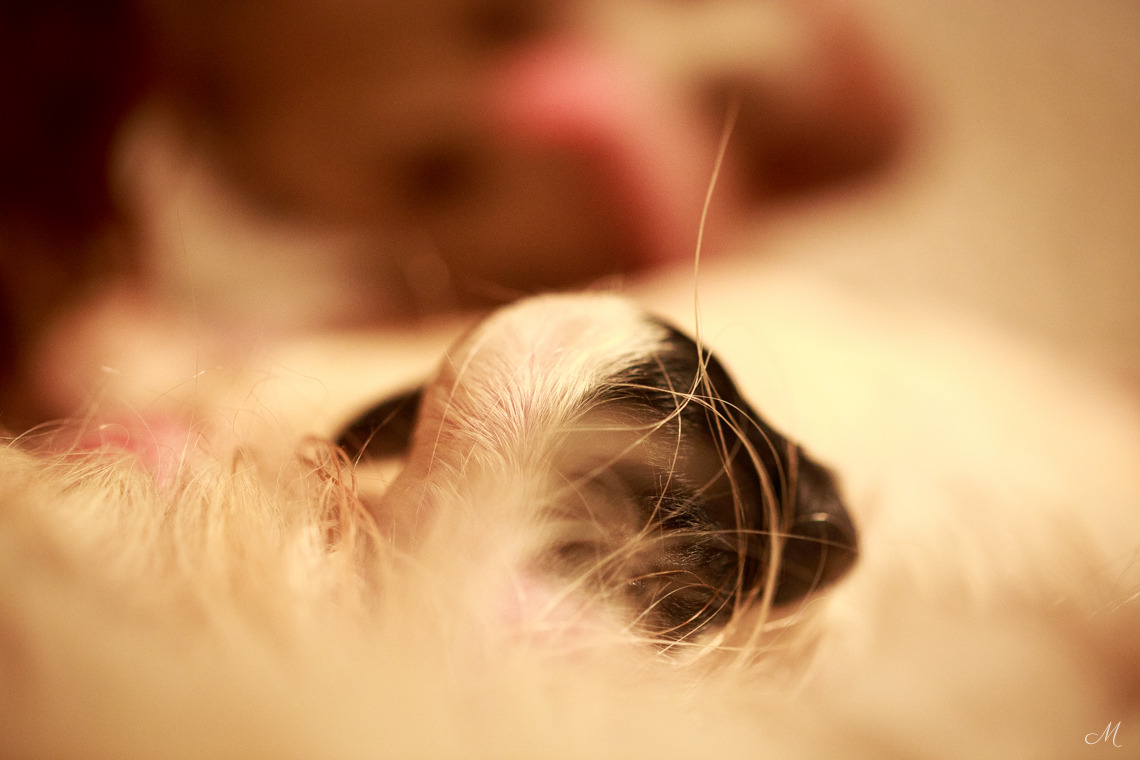 Not technically due until Monday or so, I decided to take a trip up to the farm to get some things done, thinking we would spend one night and head back late the next day. Santana had other plans!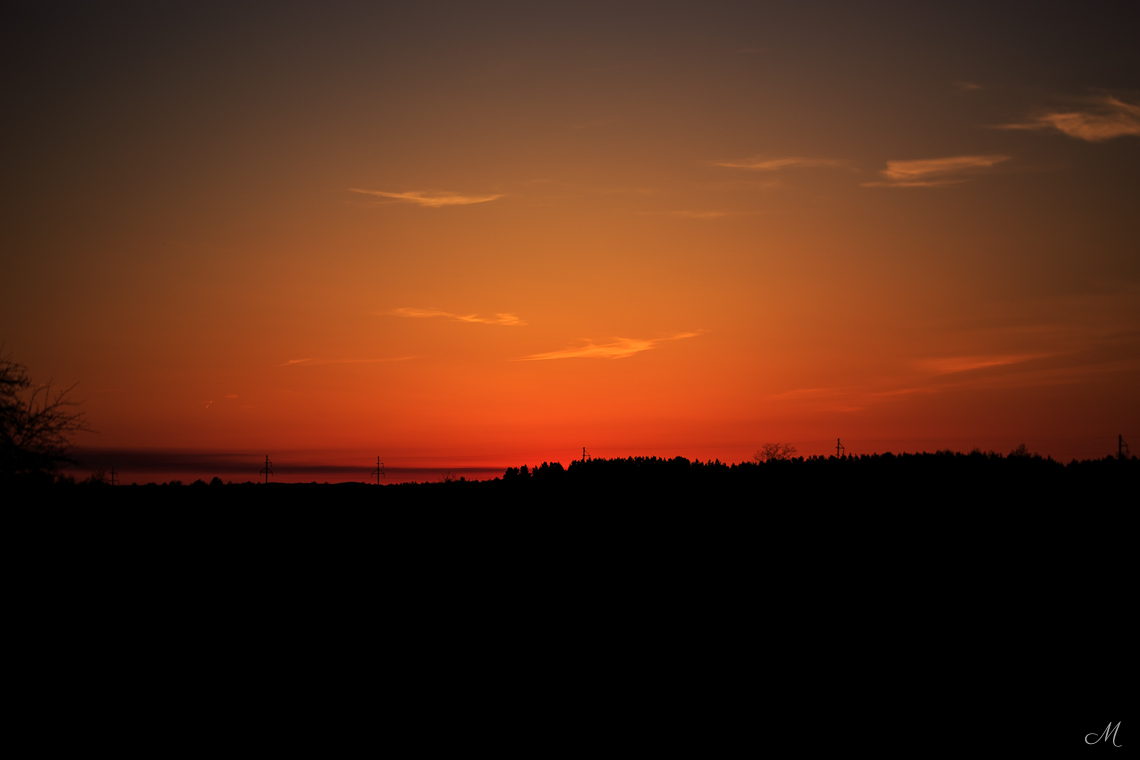 I arrived right before dark, everyone had dinner, and Bonnie and Clyde had a big play time and everyone settled in for the night. Except Santana. There was pretty much no sleeping and although I had the alarm set for 2:30 AM to go out to try to photograph the meteor shower, Santana started some light panting, pacing, and digging during the very brief night.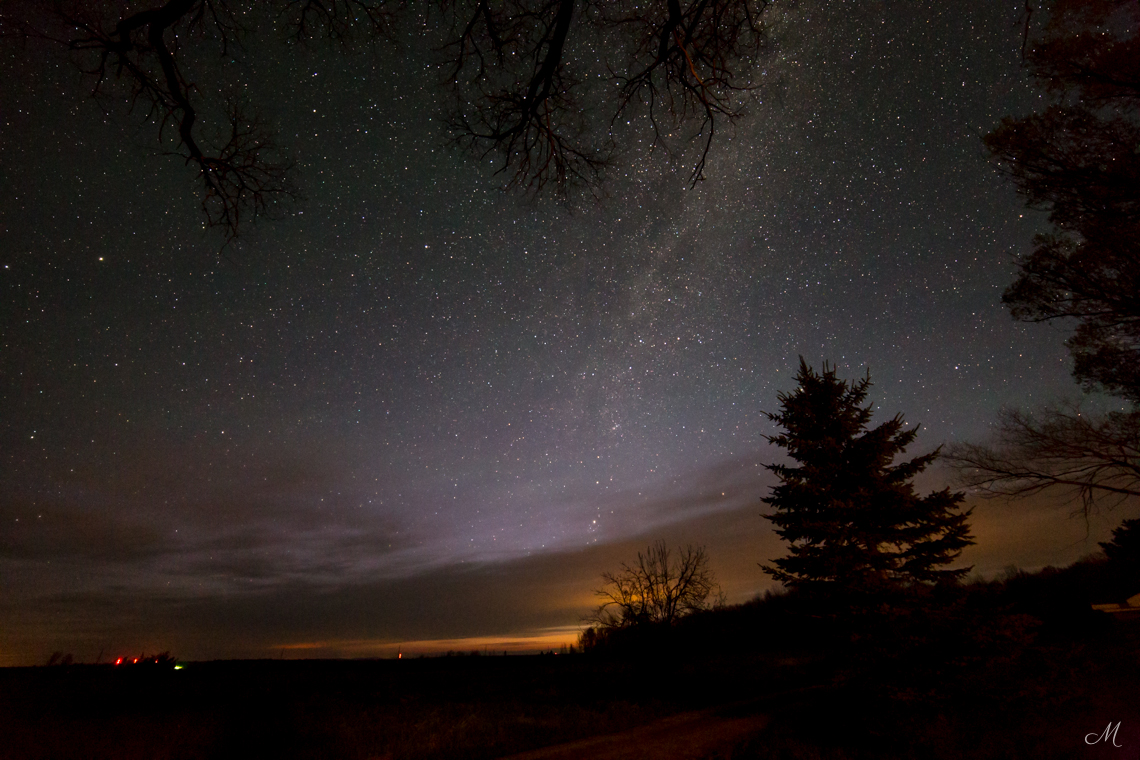 So, as soon as daylight came and I got everyone out for a little breakfast (which Santana did not eat), and some play time, I loaded back up and bee-lined back home. Even though I had taken a wading pool with me, "just in case," I decided it best to head back as quickly as I could.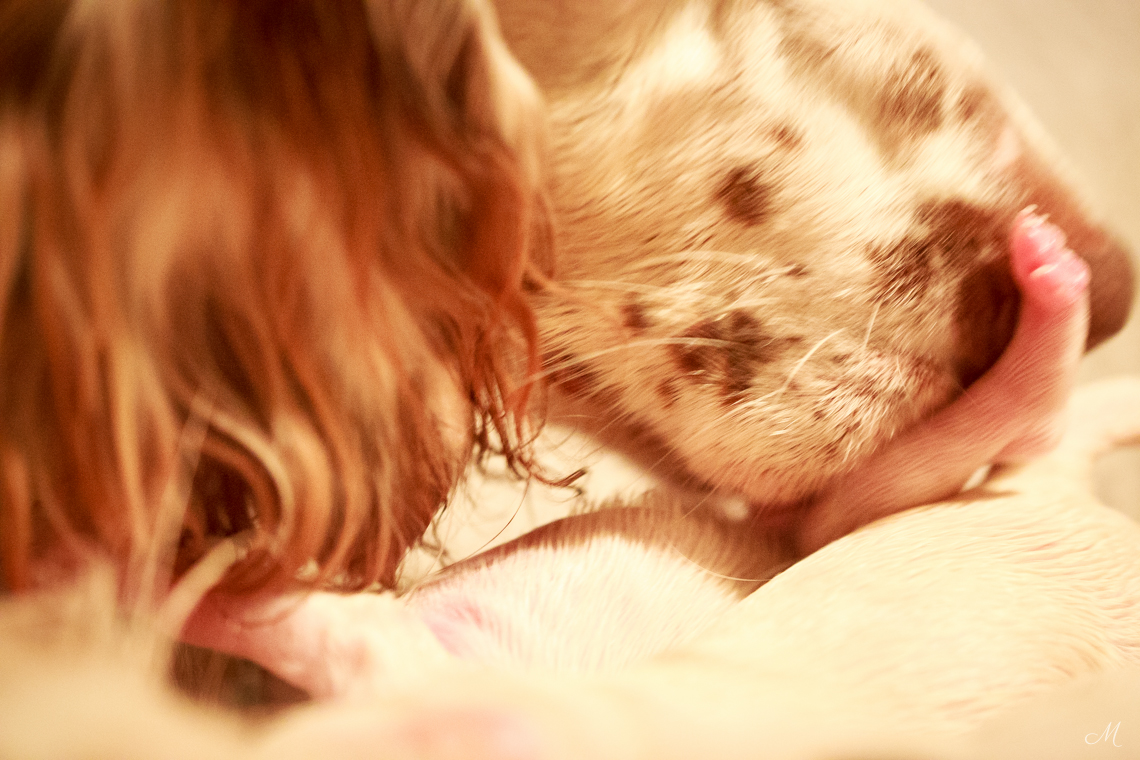 It was a long day–first with no sleep, then an almost 3-hour drive back–but best we came back. Finally, last evening, Santana whelped her 7 girls and 2 boys and all is well.
🙂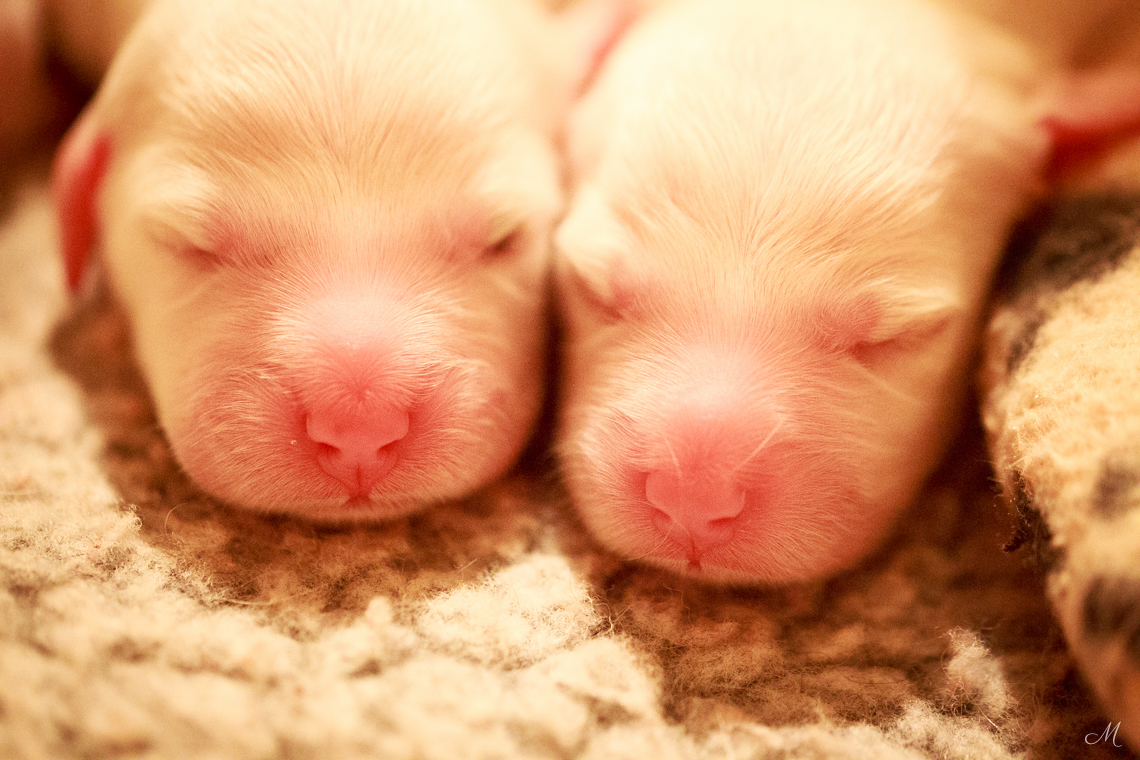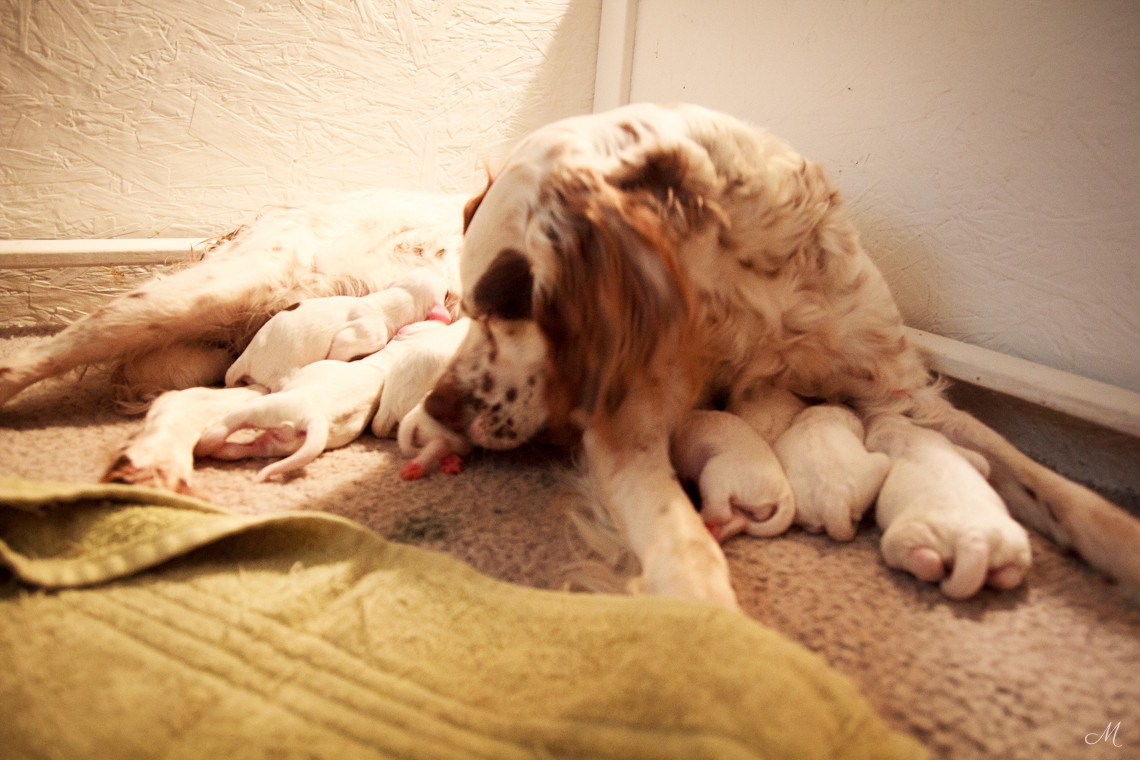 And, as a twist to the usual more males than females, we actually have more females than males and have reservations for girls available! See more info on the puppy page.
Congratulations to all those waiting on a pup.
Have a blessed holiday, honor those that have served our country and remember those that have given their lives, and hug your Llewellin Setter!
-M.