Darlings, Bonnie and Clyde will turn 8-weeks this week and will be leaving me. They are the sweetest babies. They are having a blast exploring everything. They are little pointing fools–can't help but love seeing them stalk and point and pounce one another, bugs, tweetie-birds, and even me.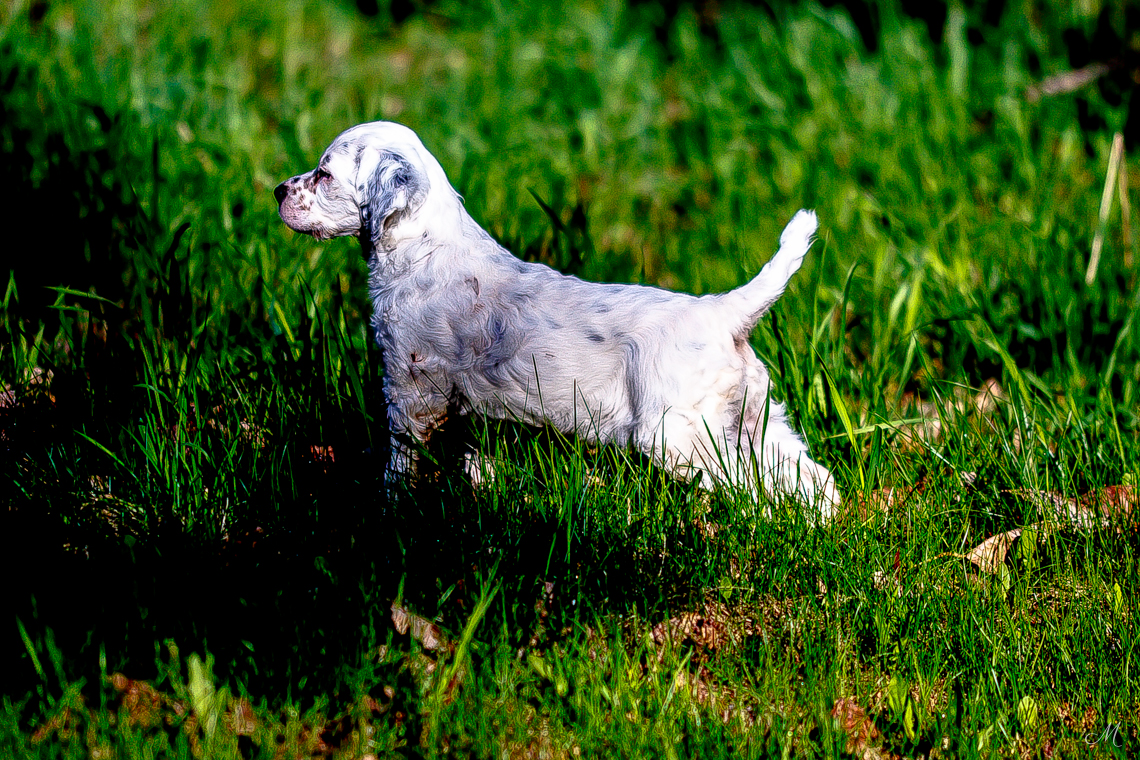 They had their first ride in the dog trailer this week. I had to go up to the farm, so I loaded them up and off we went. They loved it and loved exploring the farm.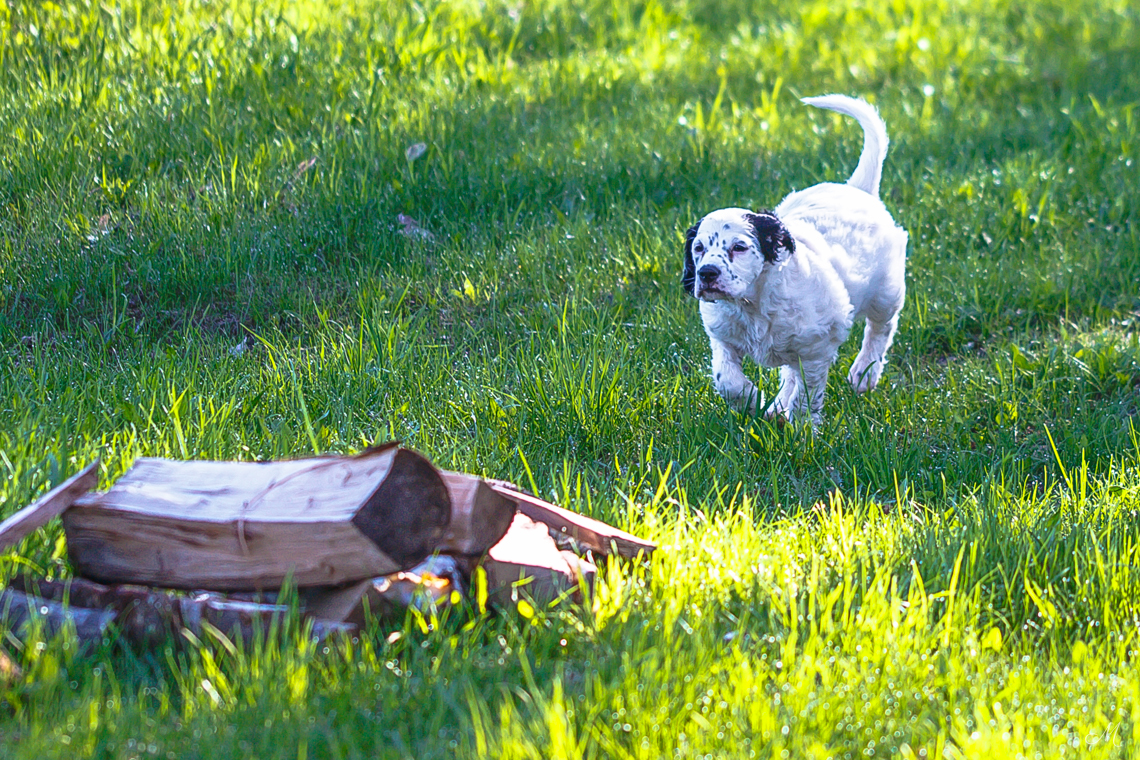 Clyde reminds me very much of Levi in just about every way. He's something else!
Bonnie is a little pistol! She certainly holds her own wrestling with her big brother. She's delightful–sweet, curious, bold.
I will really miss these two!
M.