Bonnie and Clyde 3-4 Week Photos
My mission is to help you have a healthier dog and breeders to raise healthier Llewellin Setters puppies through educational content based on over twenty years raising, training, and breeding Llewellin Setters. To help support these efforts, this page may contain affiliate links. I may earn a small commission for qualifying purchases at no cost to you.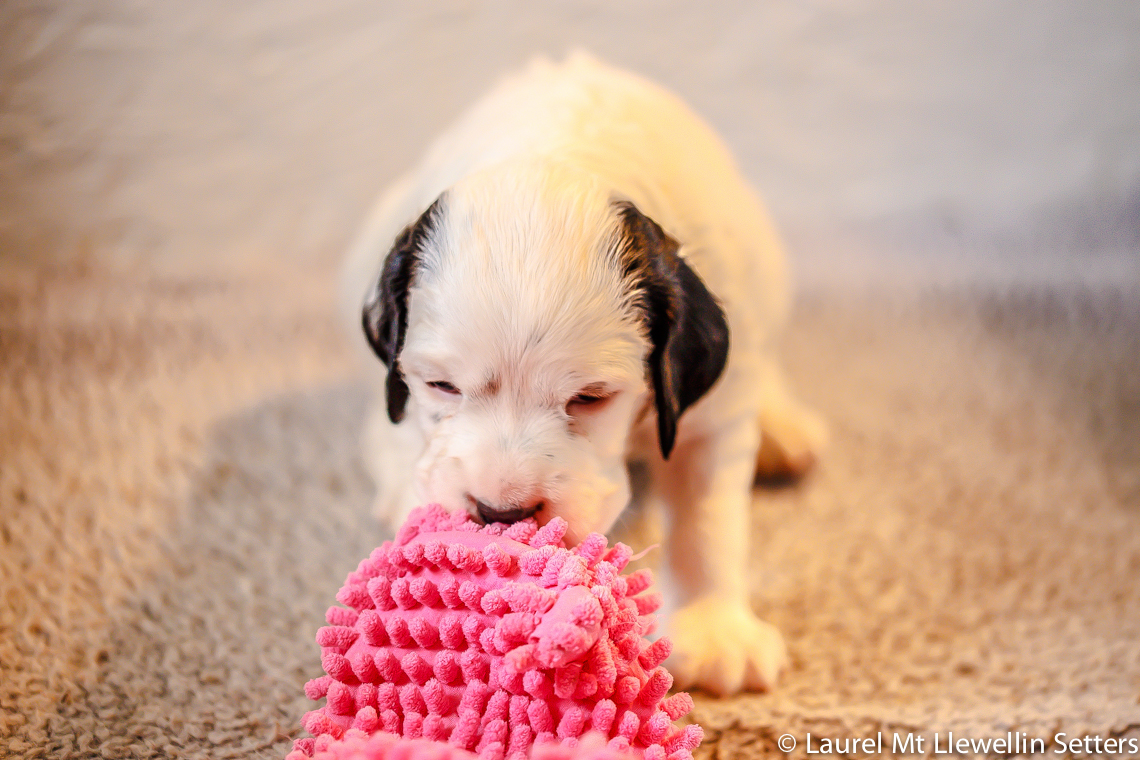 Ree and Levi's Bonnie and Clyde are coming along great. They are rolly-polly fat puppies! I am dying to move them to a whelping room to get the puppy cam rolling, but just can't move them until another pup that is staying a bit longer due to his owner's surgery can go to his new home. Bonnie and Clyde seem content anyway and hopefully I can move them within the week because they are starting to escape the whelping box and it's time they had more room to exercise and explore and receive more experiences and noises. They are such darlings and just play contently with one another but mostly just sleep and grow.
I've attempted to offer them puppy mash about a dozen times and they barely want anything to do with it! Ree easily keeps their bellies full.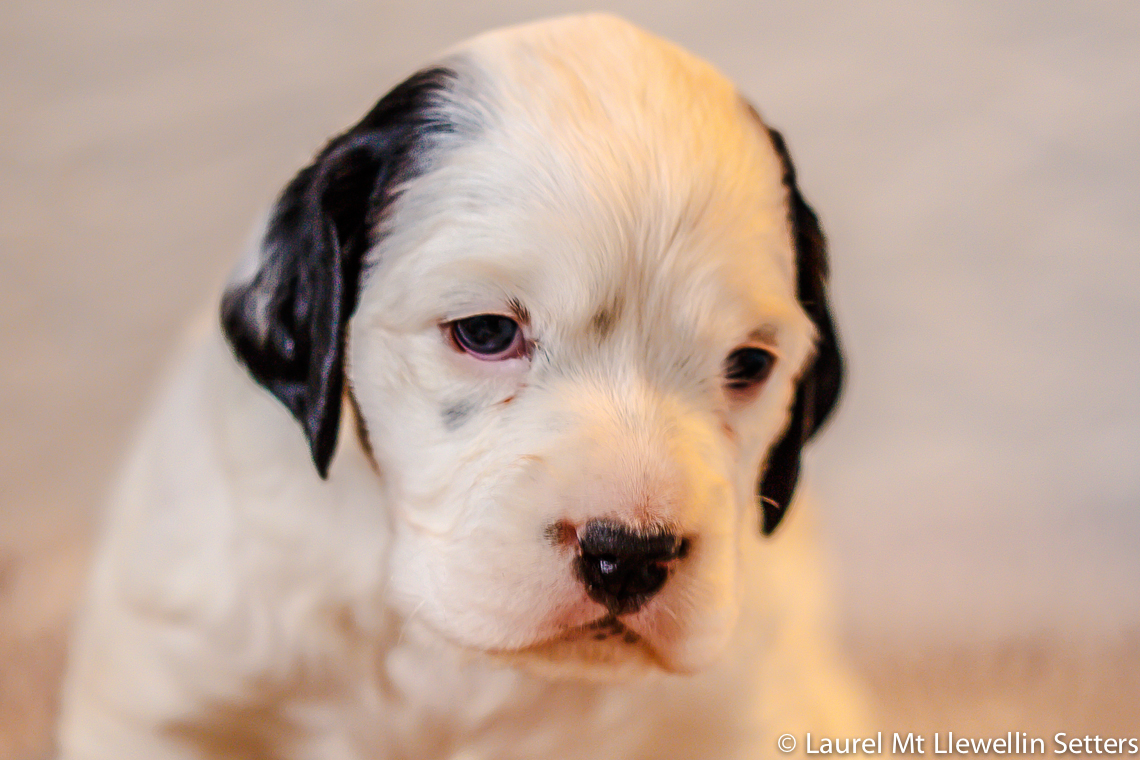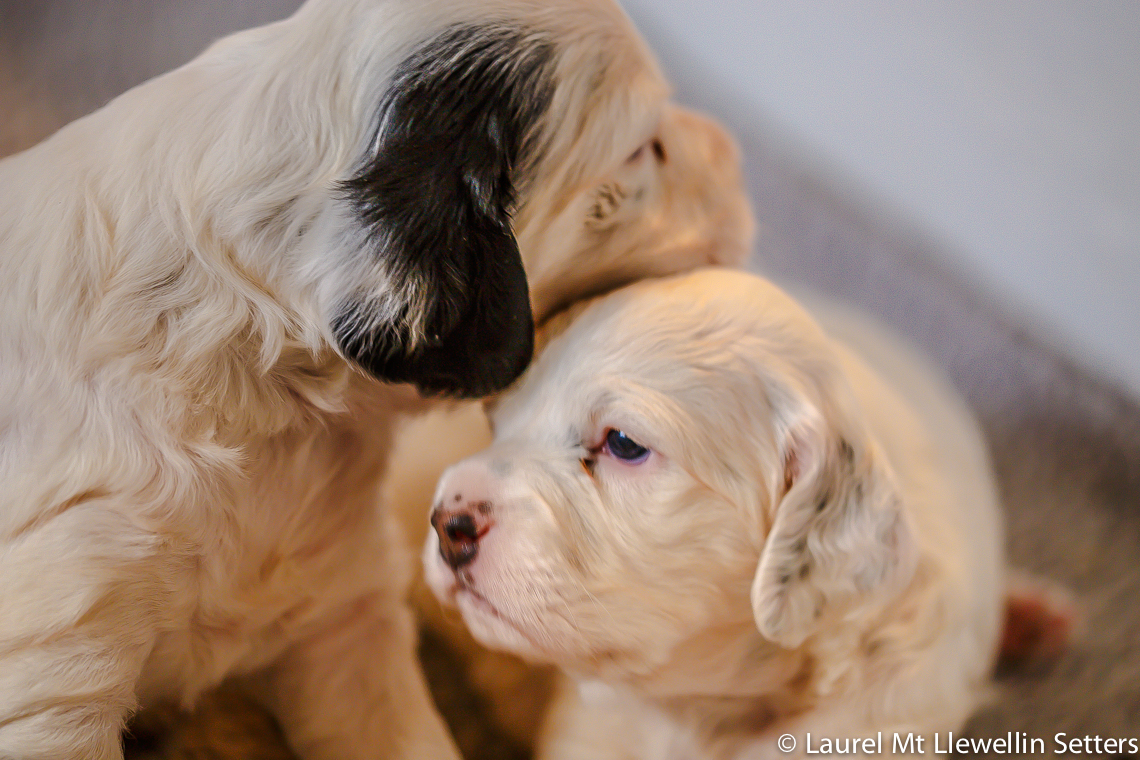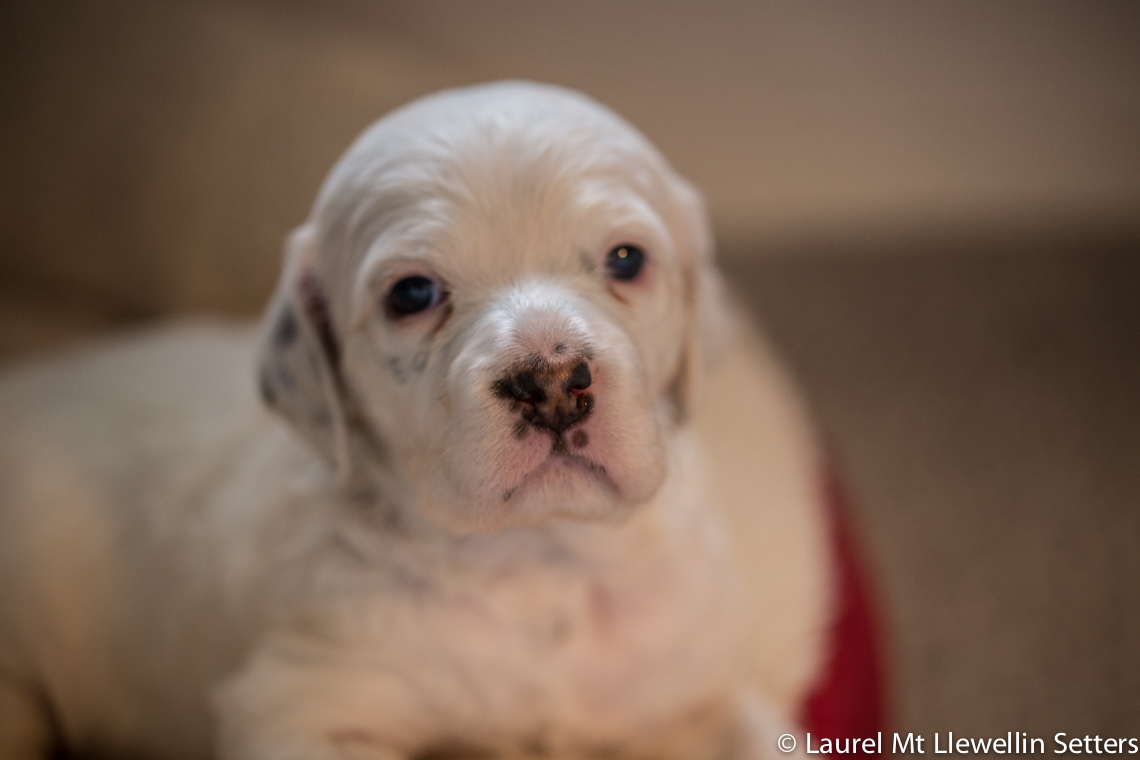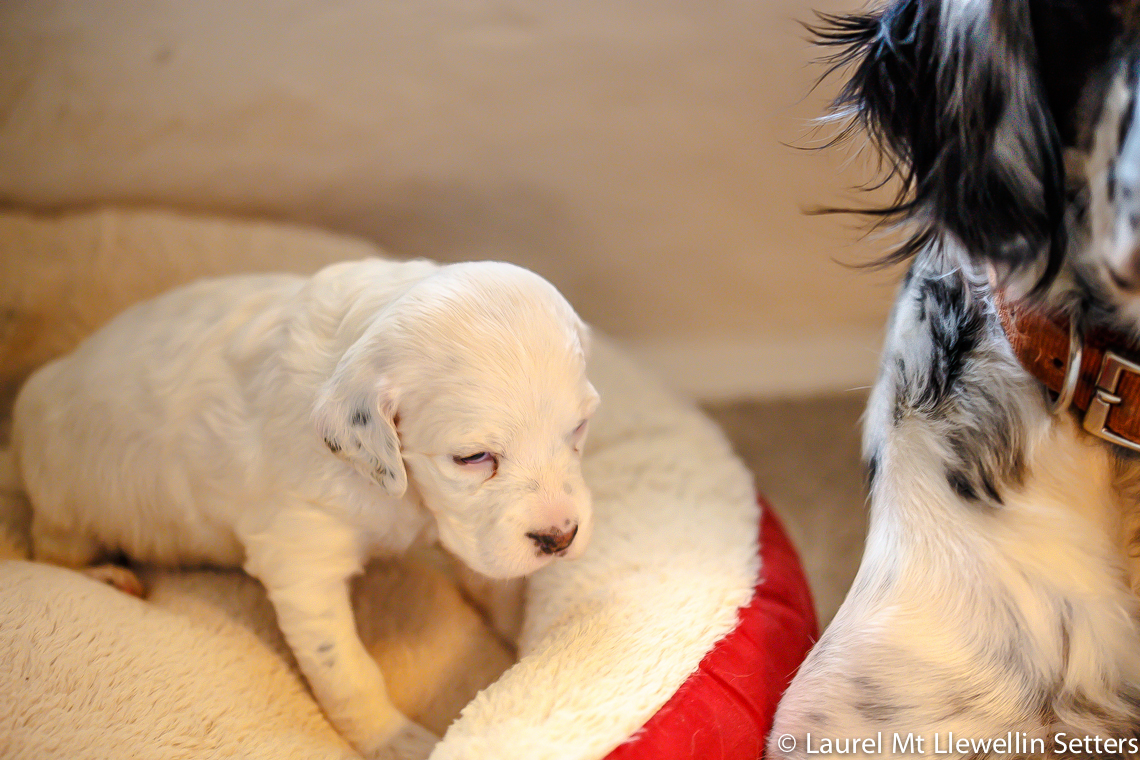 They love their new puppy bed and I usually find them snuggled in the bed snoozing away.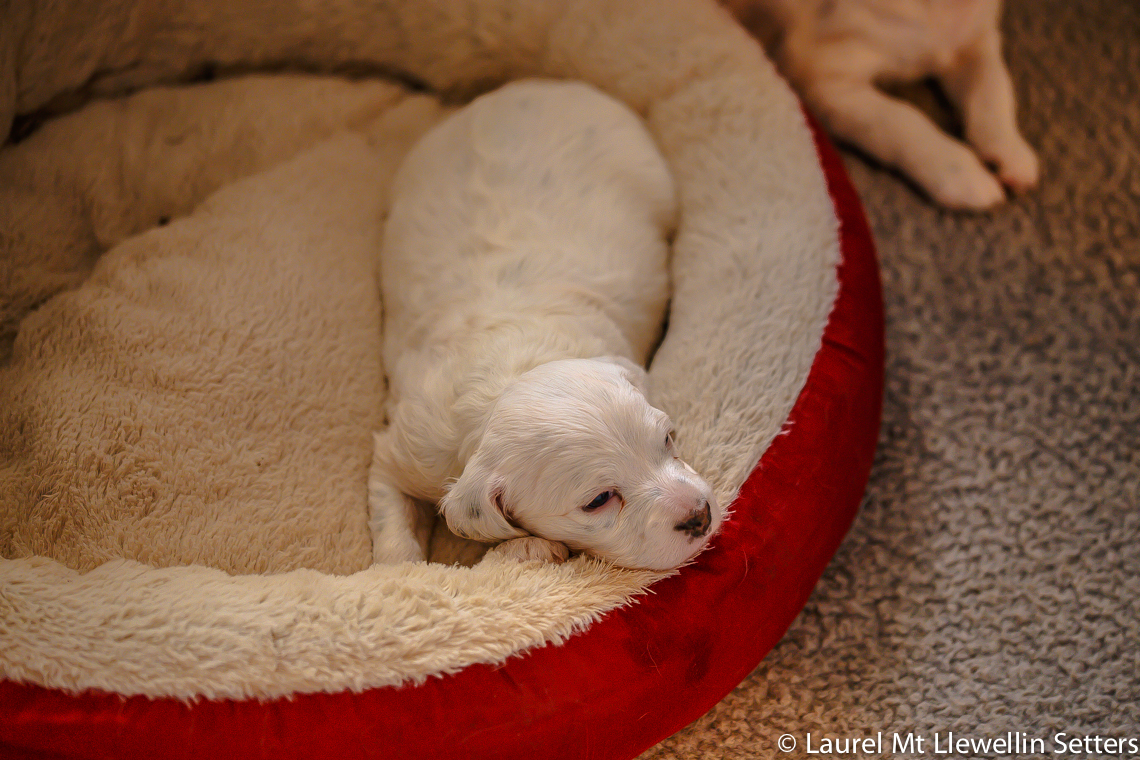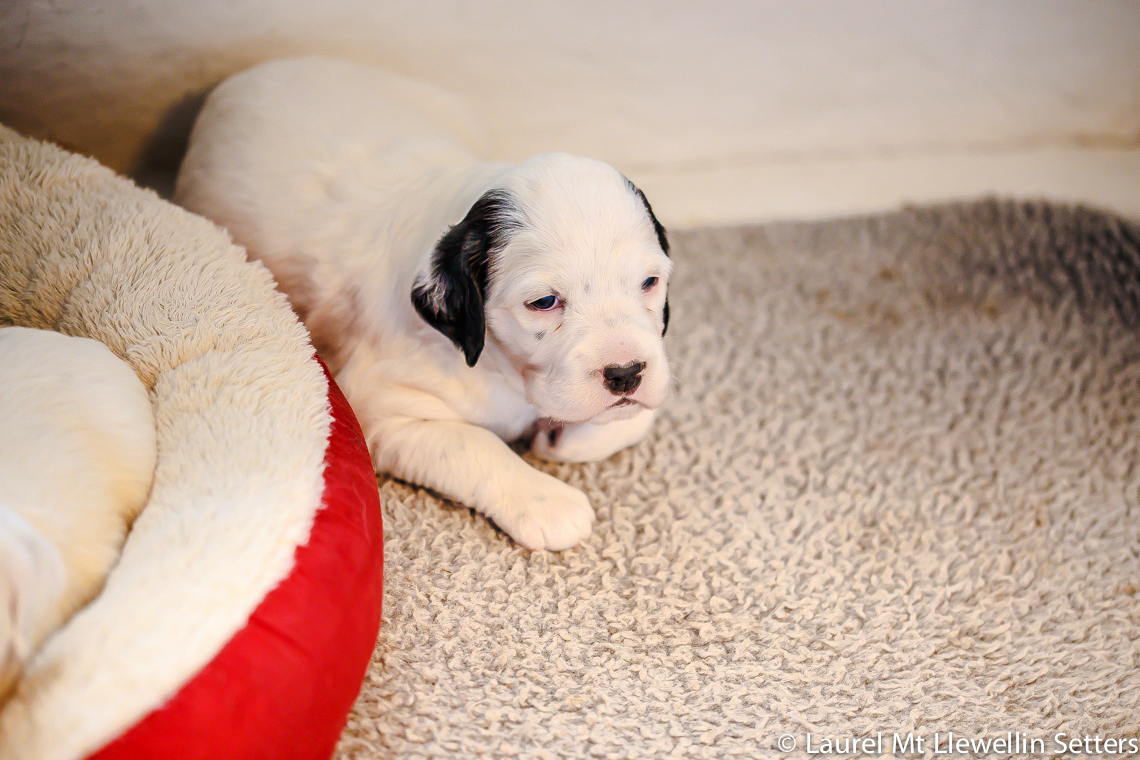 I discovered over the past few days that Bonnie is a tri-belton. I can finally see little ticks of tan coming out on her legs and on the hair inside her ears.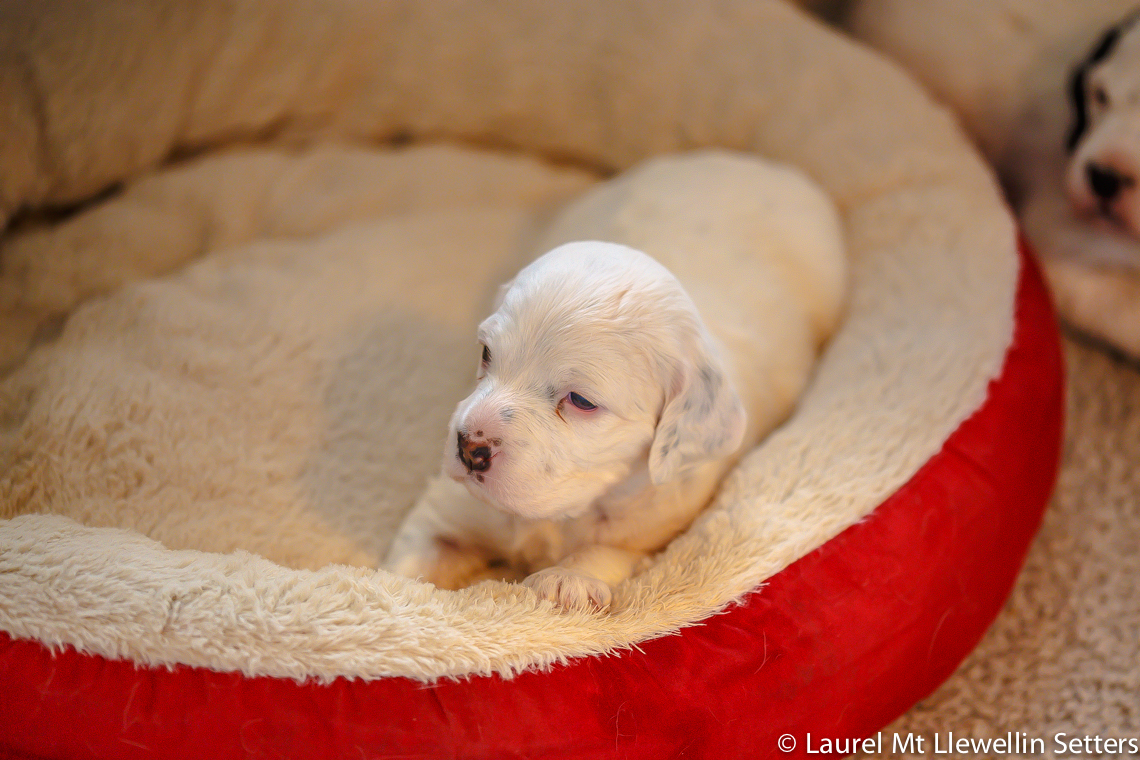 They are enjoying toys now and are chewing away at them, and fingers, and one another and anything else they can–little up and coming alligators that soon will take over the kitchen and attack me whenever I enter. 🙂
Stay tuned for more photos and updates.
-M.