The Latest: Week of April 13th – 19th, 2014
My mission is to help you have a healthier dog and breeders to raise healthier Llewellin Setters puppies through educational content based on over twenty years raising, training, and breeding Llewellin Setters. To help support these efforts, this page may contain affiliate links. I may earn a small commission for qualifying purchases at no cost to you.
Hi all.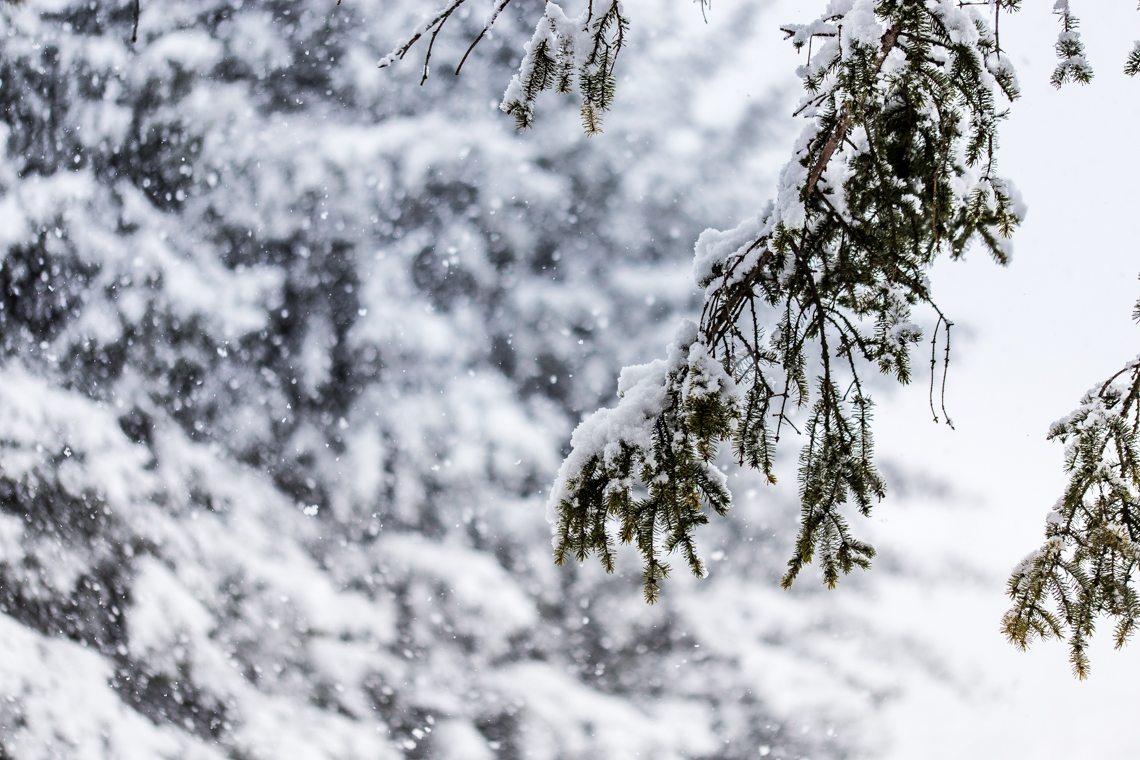 I hope this finds you well and enjoying spring wherever you are in the world. Here, in the UP, things are getting closer to it. After a lot of thawing, we received another blast of snow the past week, so now we are going through all the melting again. With rain today and tomorrow, all the snow should finally be gone in this area–not so further north, though. The thaw and rain has left lots of mud and muck and messy dogs. But, that's just the way it goes. We can't do anything about the weather, right? If you don't like it, move, right? I'll deal with this for a few weeks every year in exchange for the joy of real winters, cooler summers, and the rural life I love here.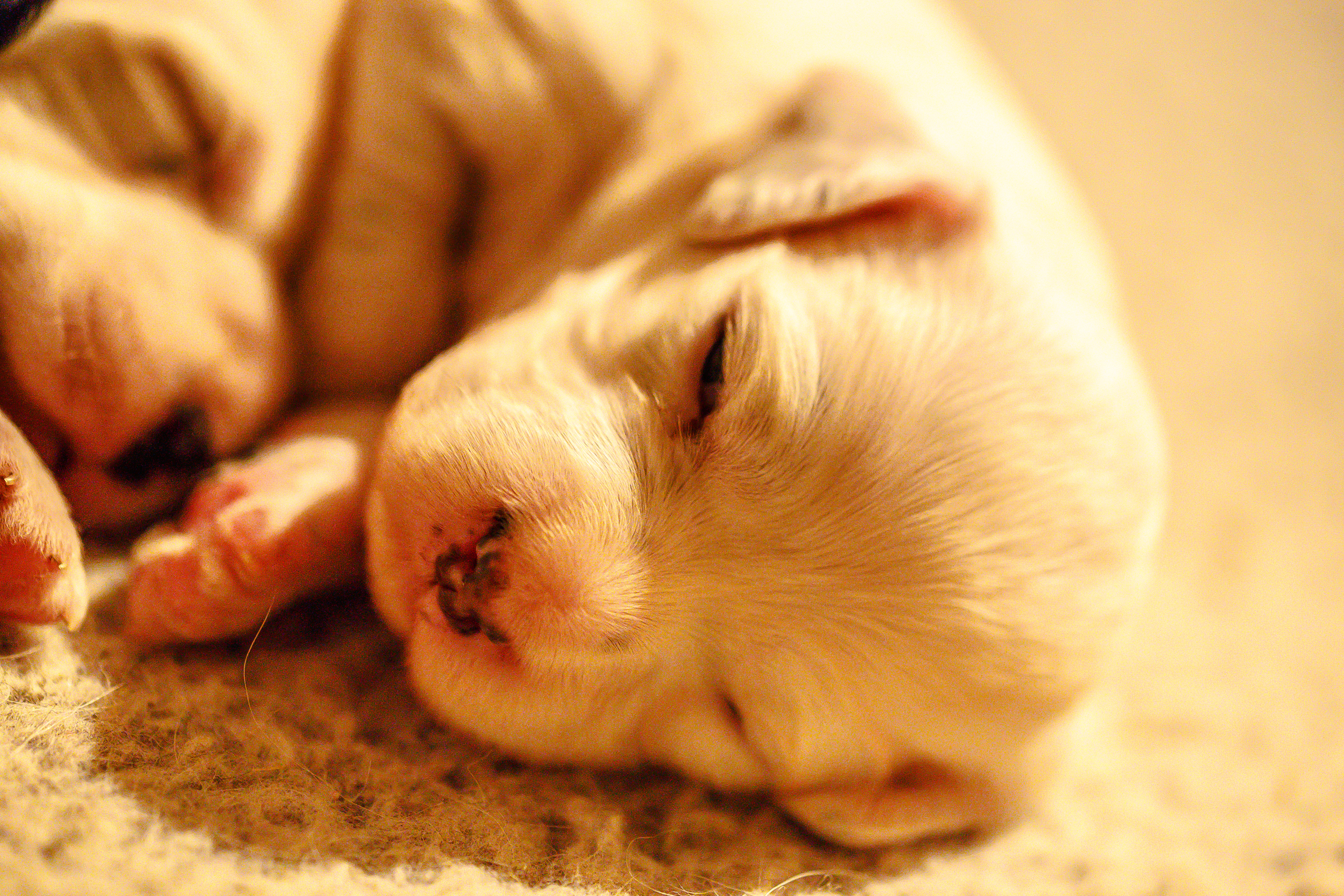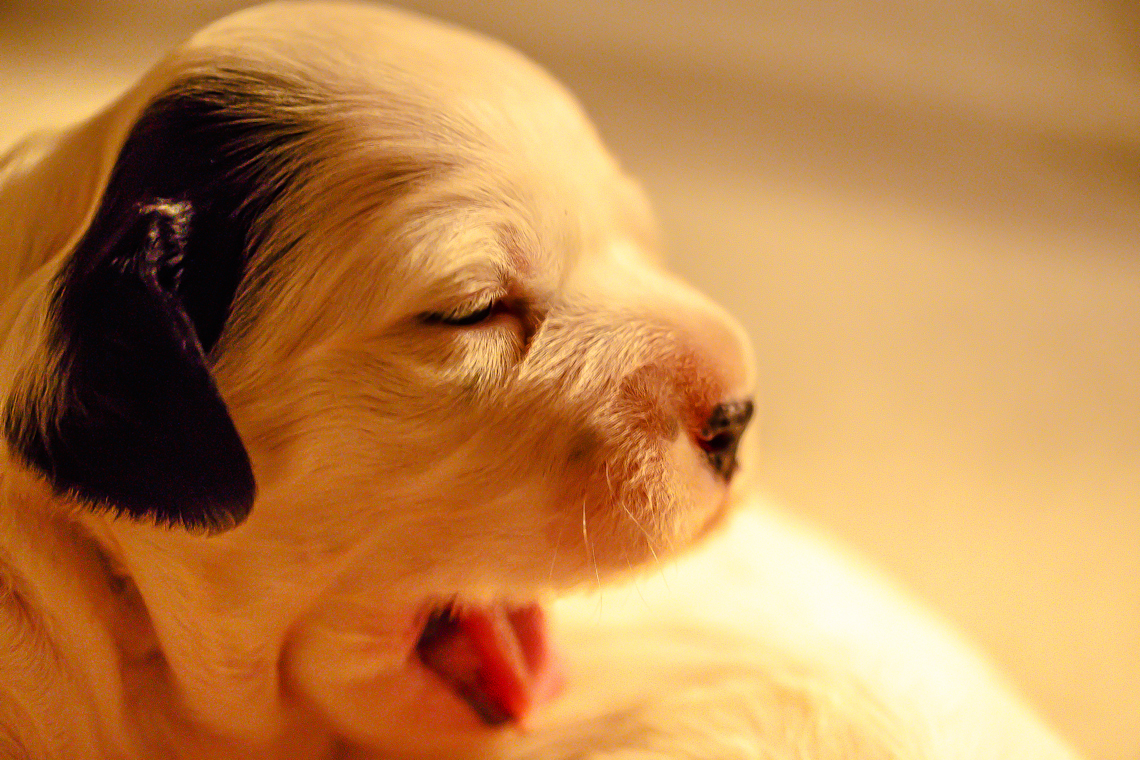 So, what can I tell you? Let's see…
Ree's pups are growing like mad–with just two of them, they receive lots of nourishment from momma! By popular demand, they have been affectionately named, Bonnie and Clyde. 😉
The rolly-polly little sweeties will turn three-weeks old Wednesday and will get moved to the kitchen and I can turn on the puppy cam as soon as the Medalists leave. It will be quite a difference going from seven little alligators in there to just two. I am so glad they have each other.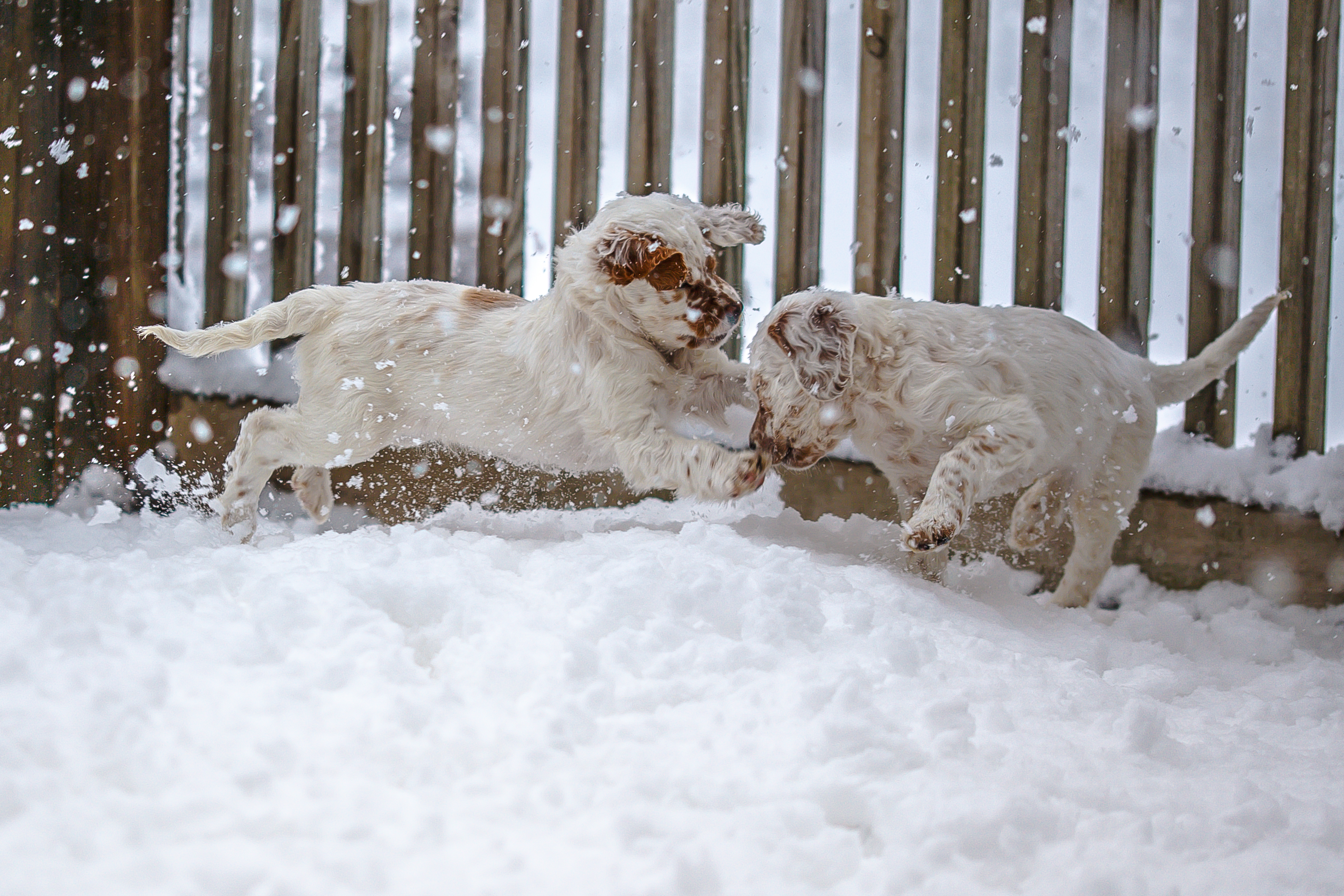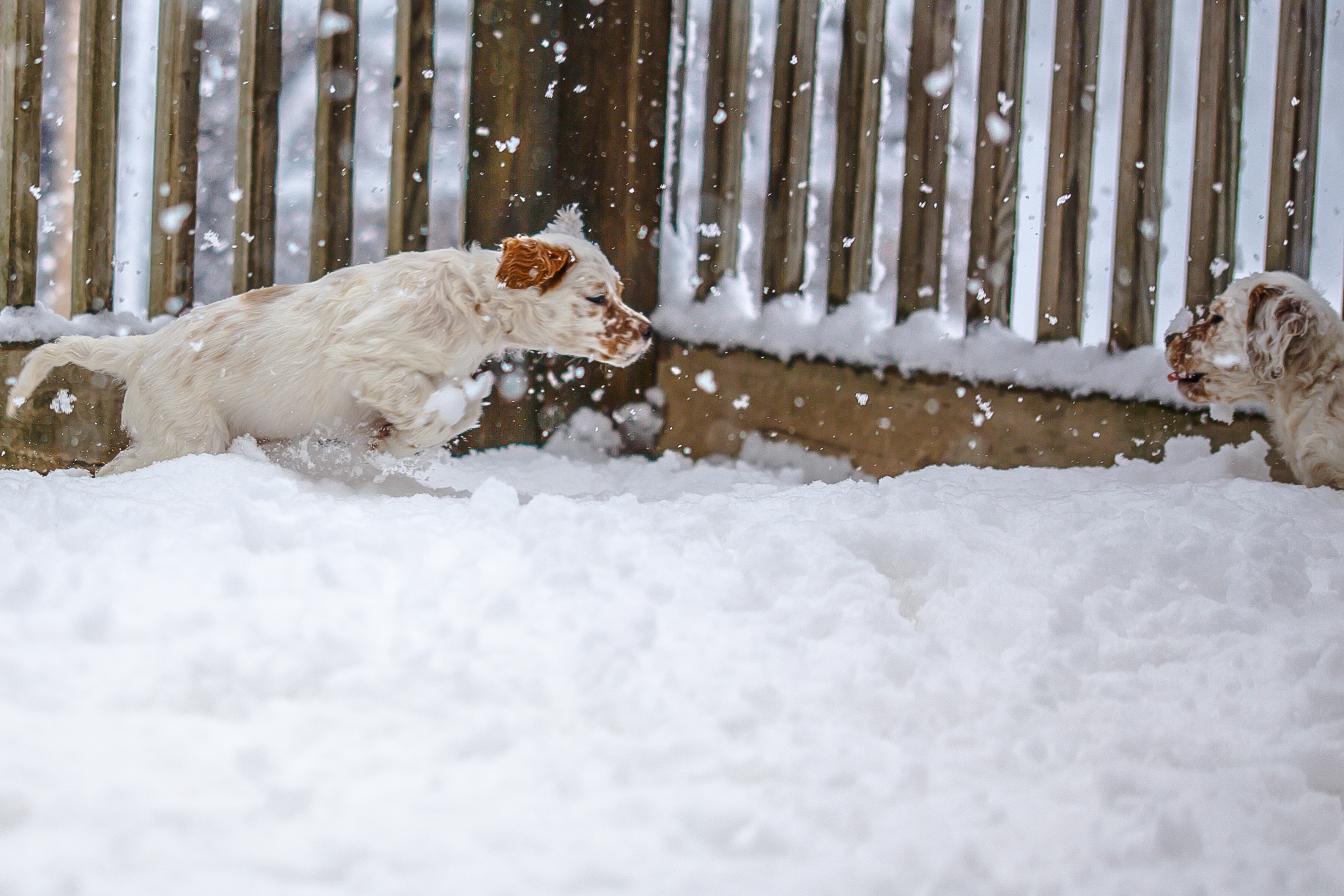 Most of the Medalists will be leaving this week–flying out either Thursday or Friday. With so many flying, it looks like I'll have to make two trips. I've flown this many in one trip before, but it was when I had my son or daughter to help, which I don't have here. I also can't get all the flights lined up for the same day, so it'll be a rough end of week–and sad, too!
They are quite a handful right now, but sweet, sweet darlings. They get so excited about everything and are so much fun! They absolutely attack me every time I try to go thru the kitchen. I don't get much else accomplished these days–it's all about playing with the pups, working with Jax, and trying to keep all of the dogs happy. Everyone has spring fever and all they want to do is run and play and point the darn barn pigeons or doves all day long. Getting anything done lately is pretty much impossible or takes hours longer.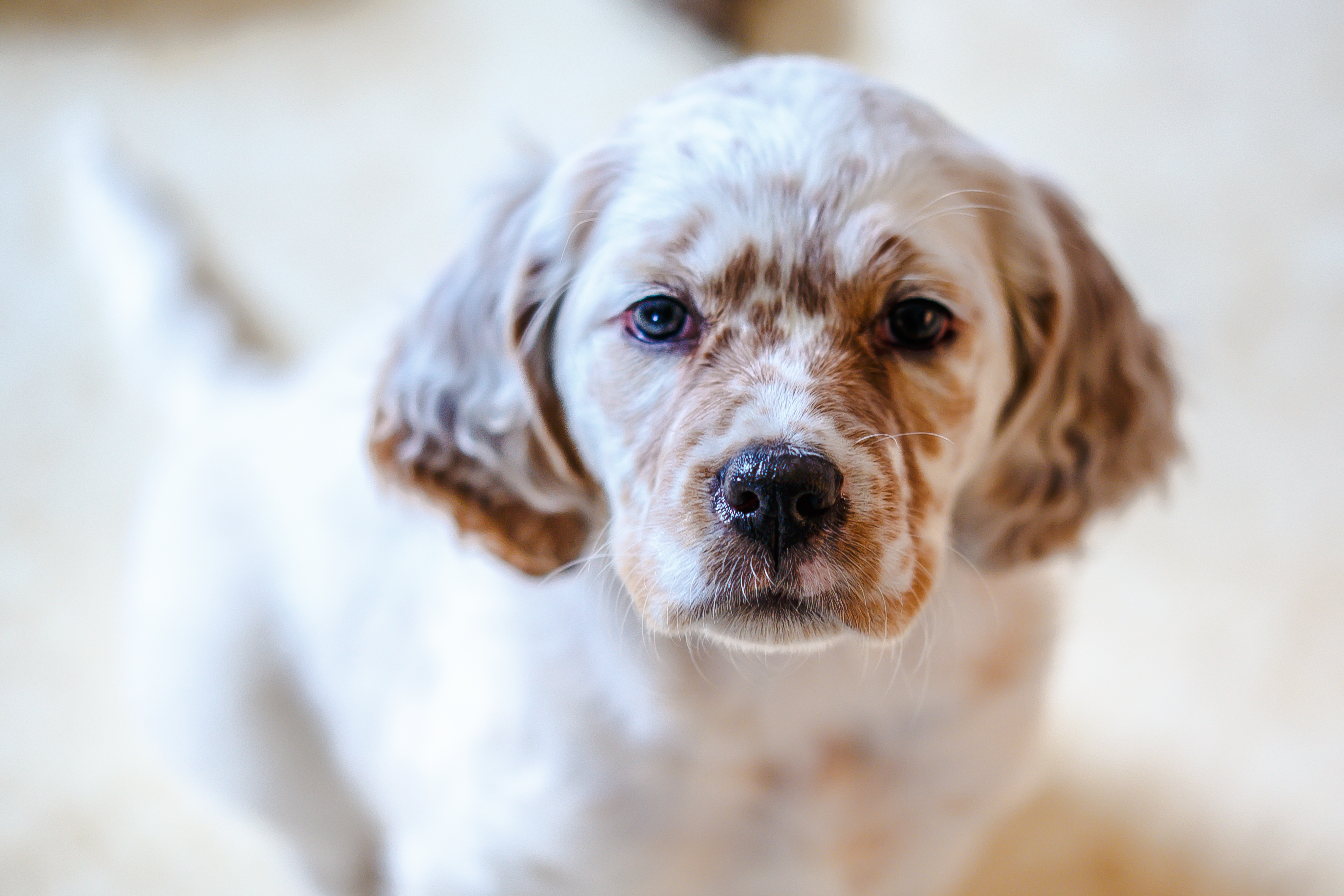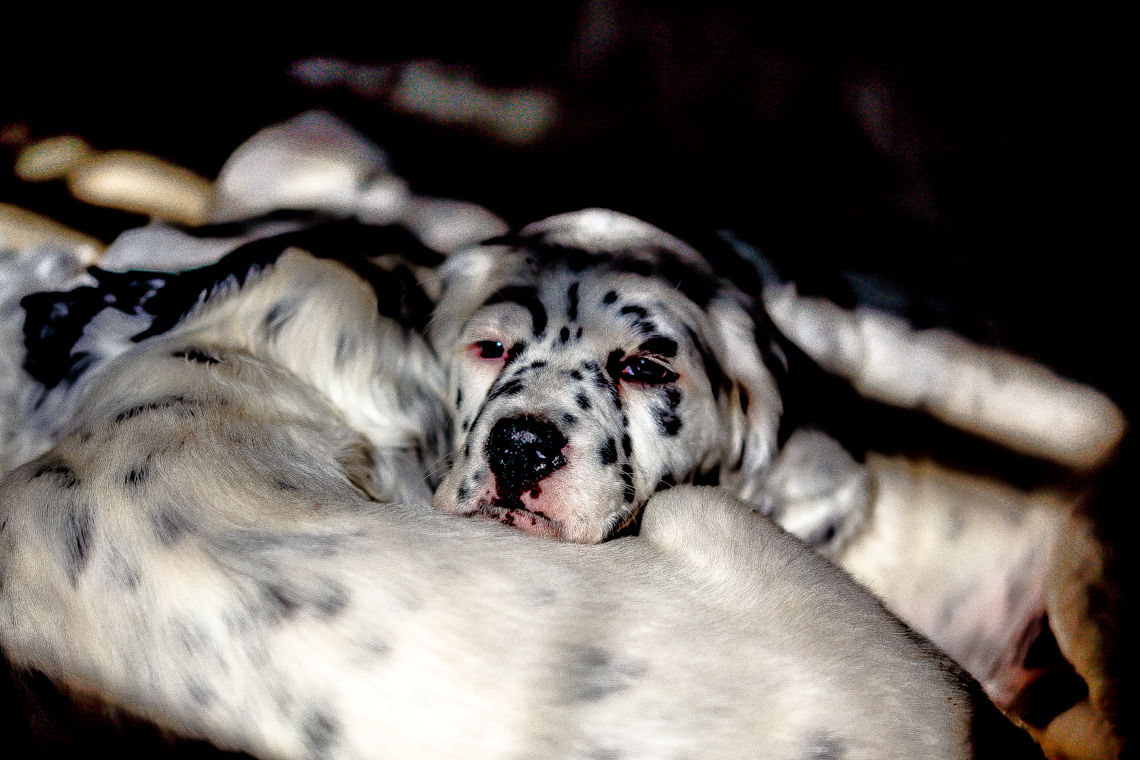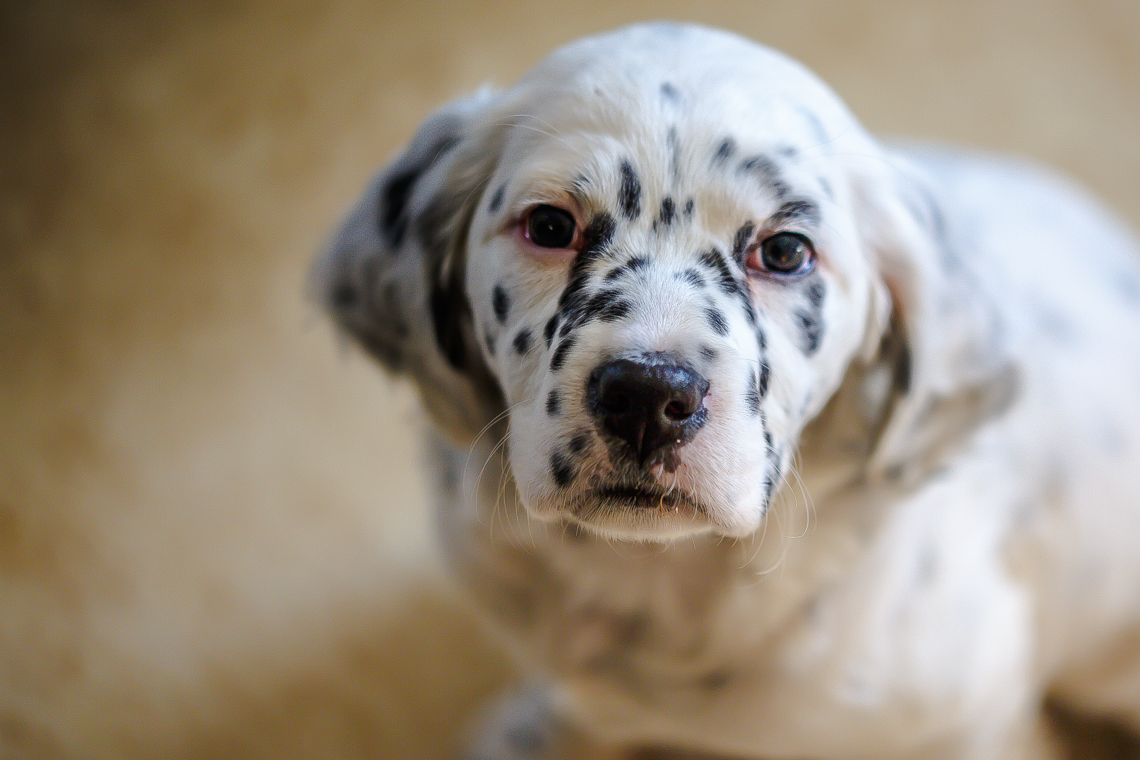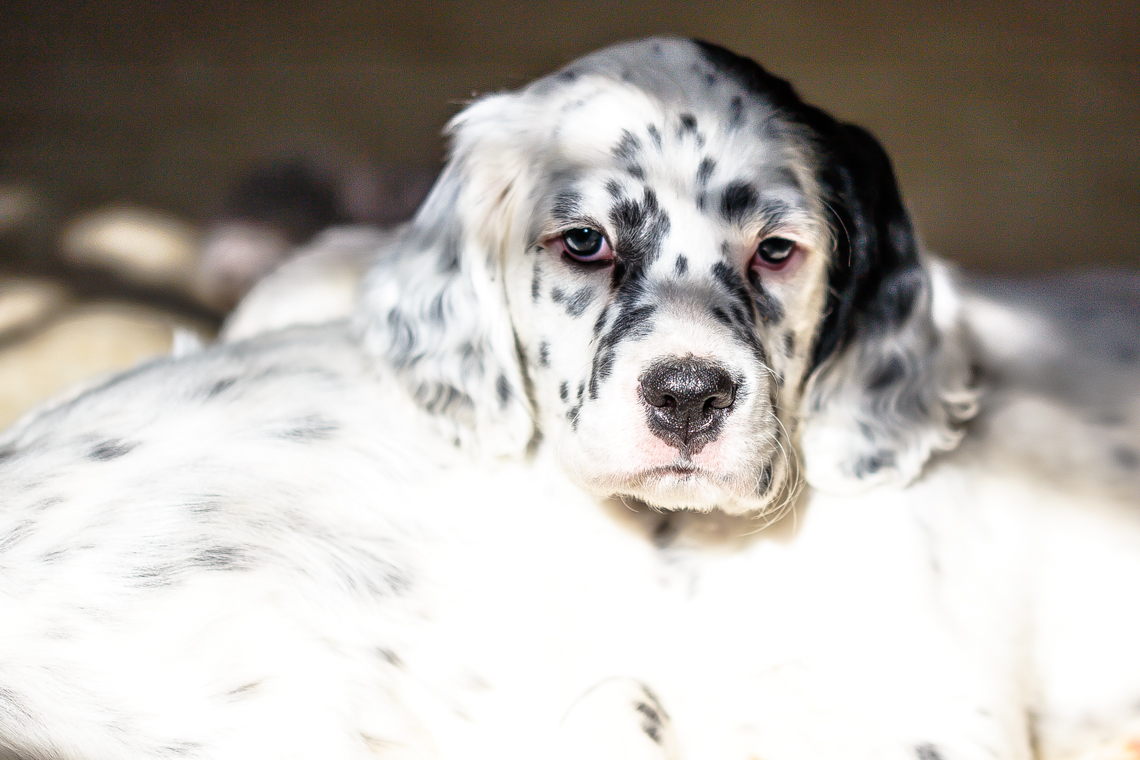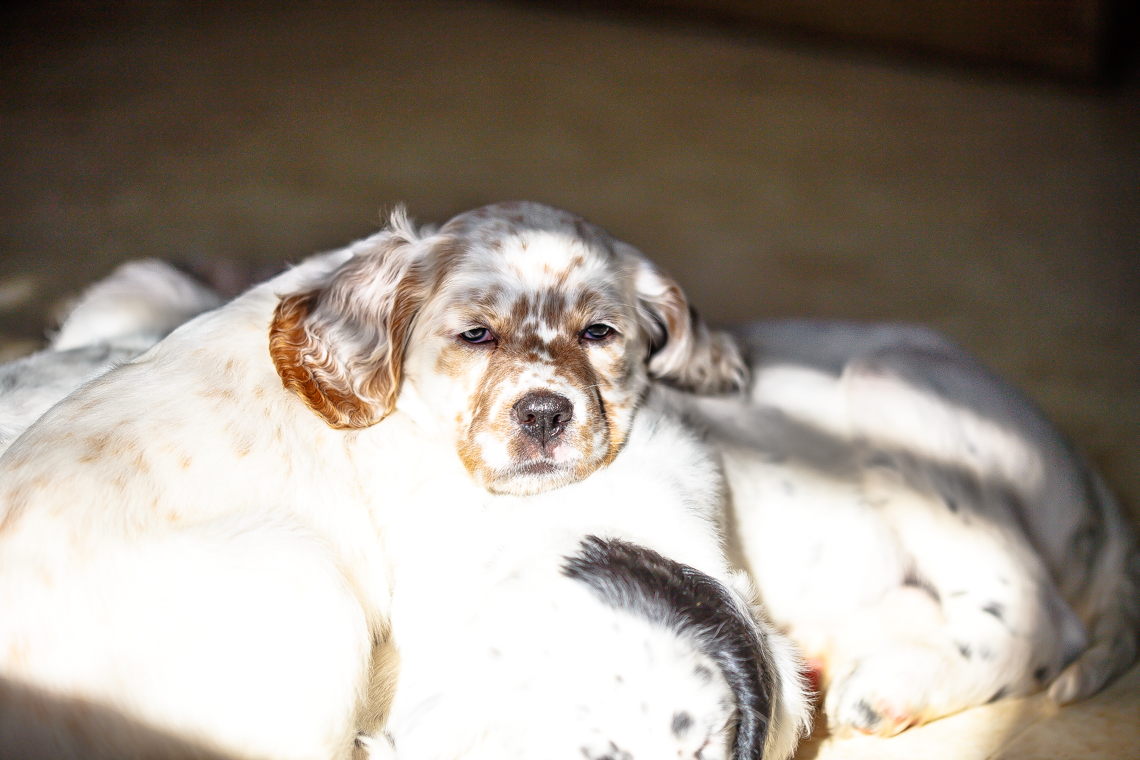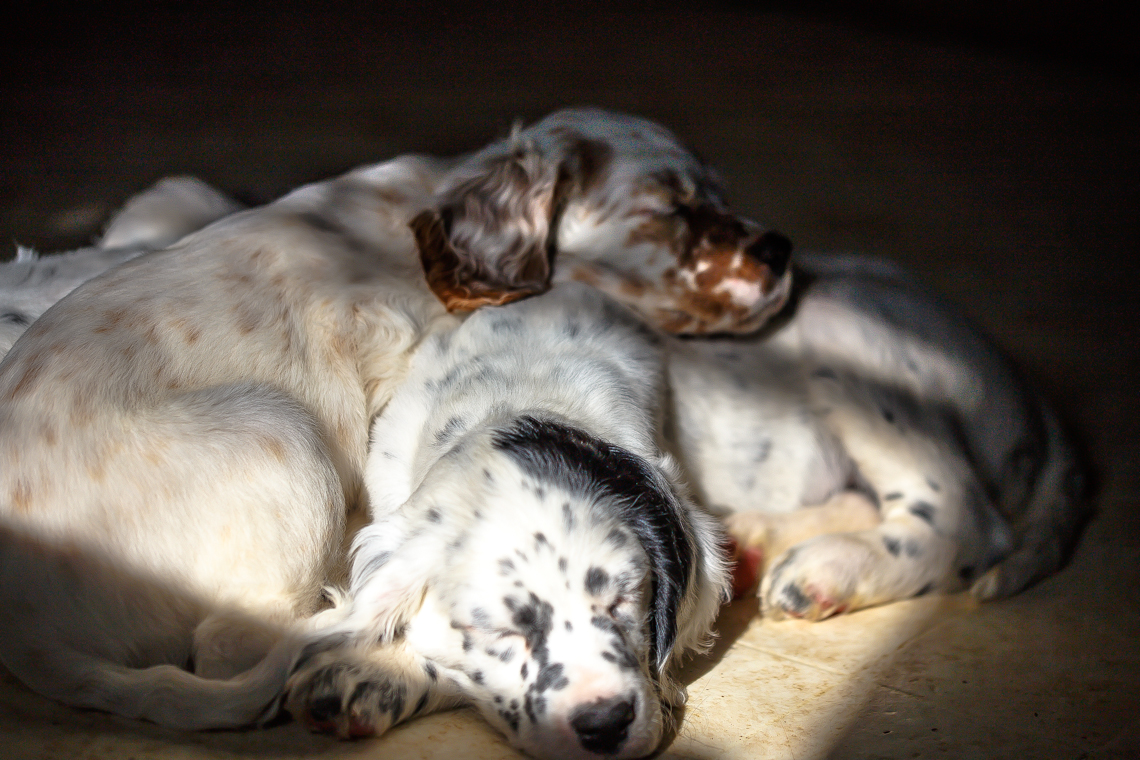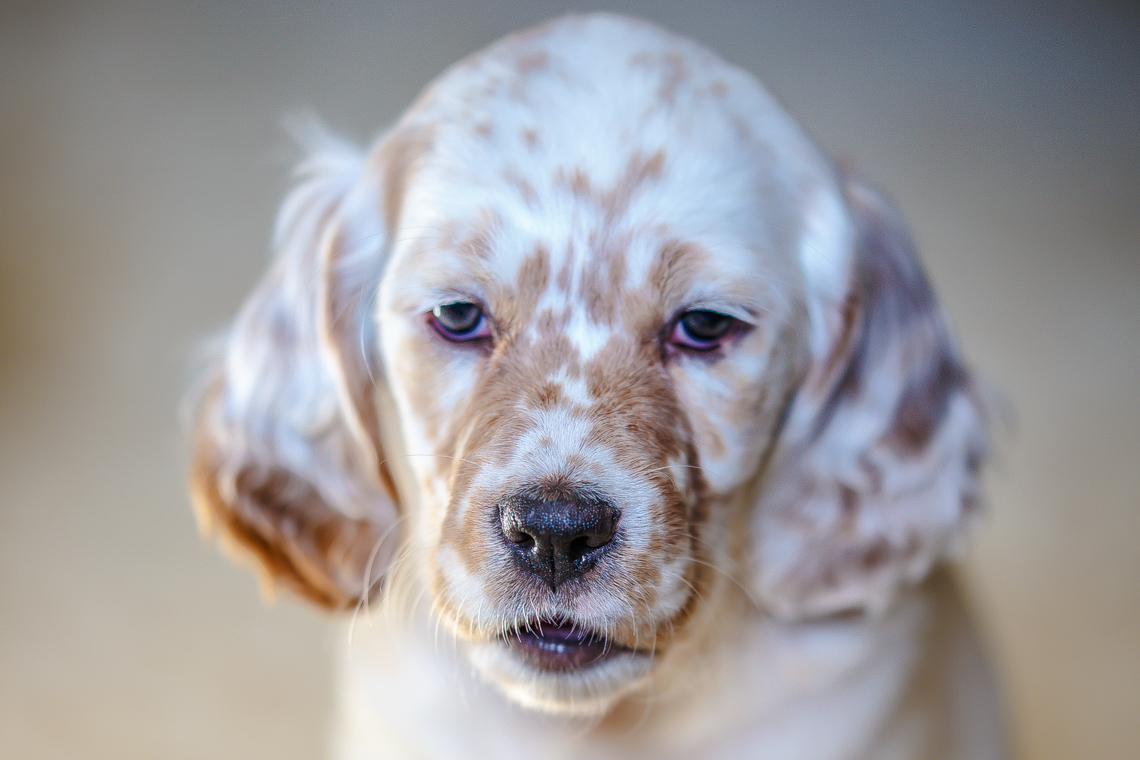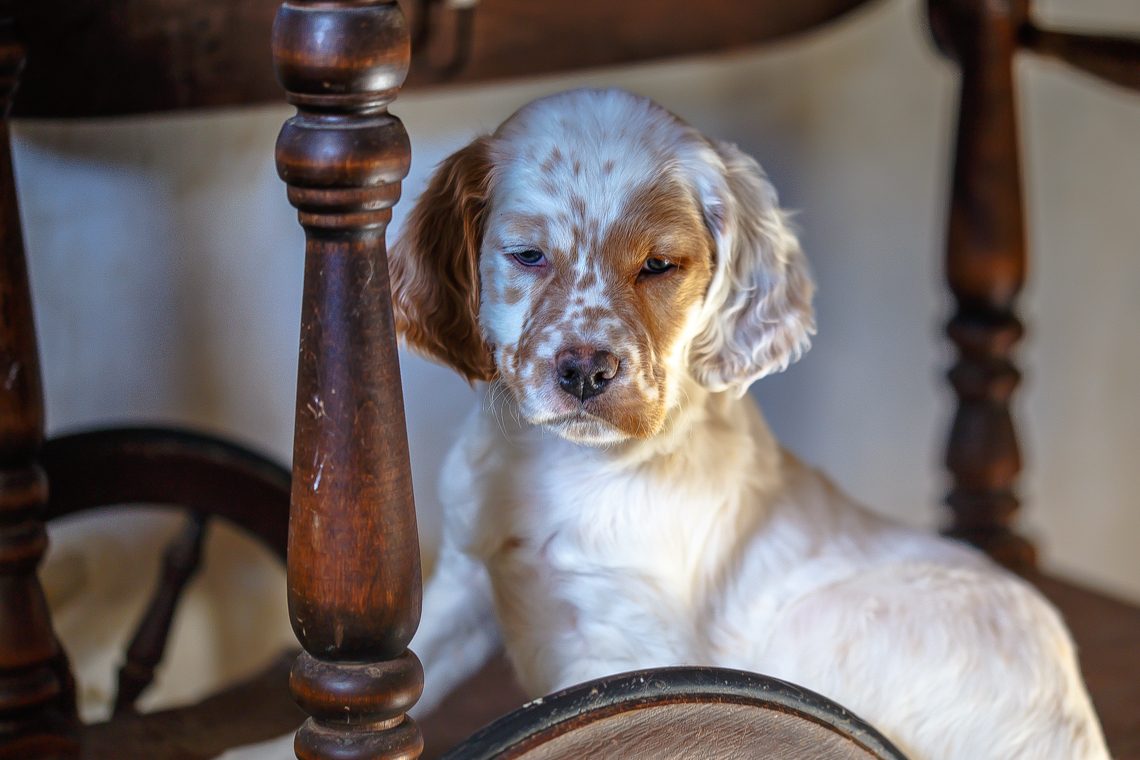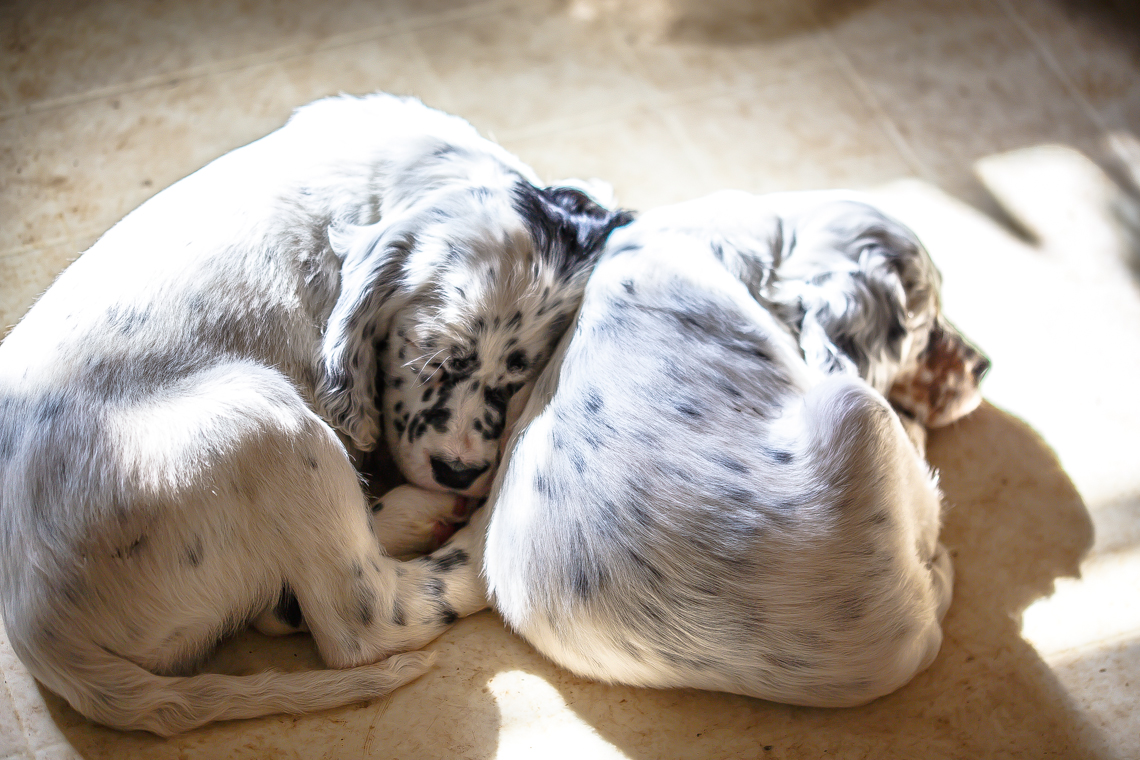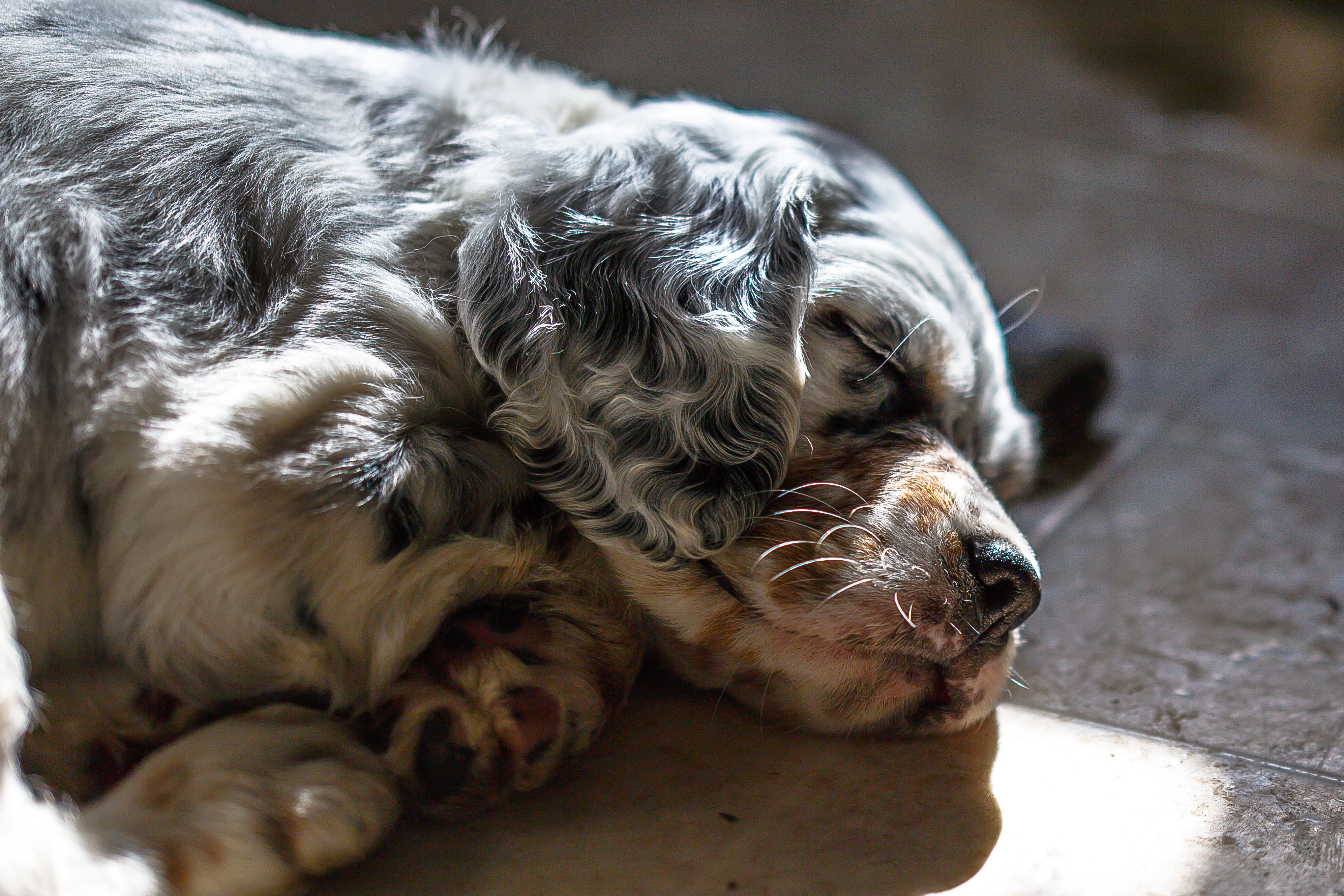 Sorry there isn't a good one of Bodie! He's in the pile sleeping and I have other photos of him playing outside, but they are all blurry.
They are enjoying life in the kitchen full-time, now that Jax has been moved in with the rest of the gang. He's doing great, learns amazingly fast, and the girls are tolerating him. I'm falling in love with him and it will be very hard to let him go when he gets adopted. Jax is the deaf pup I am training. It's always an adventure here!
In other news, all the girls we have been waiting for to come in heat are starting! So, even though I was desperately trying to have a puppy-free summer–and please don't think I don't love having litters and rearing our puppies, I just don't like to so much in the summer mostly because of heat and flies–but I was hoping for the opportunity to get a lot of work done here that cannot be done with puppies in the house, and I was hoping to get to go home to visit with my children and parents and get a lot of work done there, too. But, things don't always go the way I planned! So, Nash was bred to Count a few weeks ago and now Rue and Dora have started their heats! It's hard when I have pups promised from all these girls and they all come in heat at the same time! But, it's the way it goes sometimes–it will just be a very busy summer!
And, that's all for now.
Have a wonderful holiday weekend and hug your Llewellin Setter.
-M.