Tuesday, January 21st, 2014
My mission is to help you have a healthier dog and breeders to raise healthier Llewellin Setters puppies through educational content based on over twenty years raising, training, and breeding Llewellin Setters. To help support these efforts, this page may contain affiliate links. I may earn a small commission for qualifying purchases at no cost to you.
Hi all,
Hope everyone is warm and safe wherever in the world this finds you.
There is a lot going on here, as I'm sure there is in everyone's life.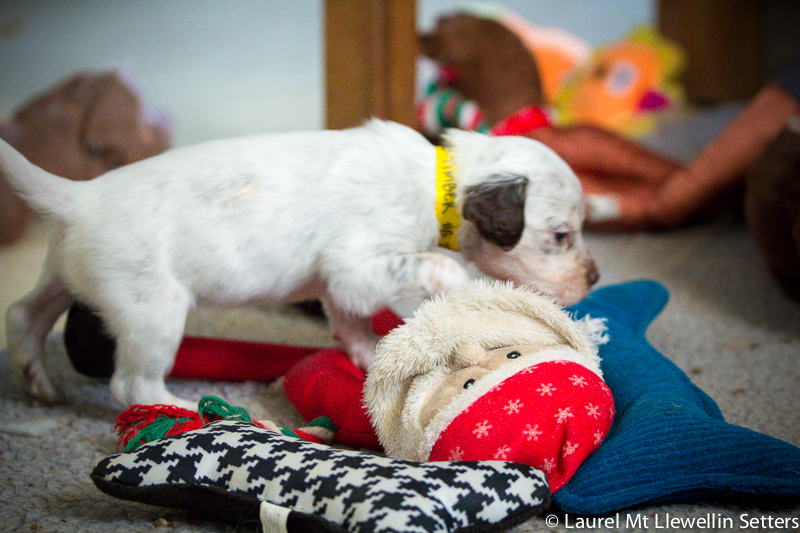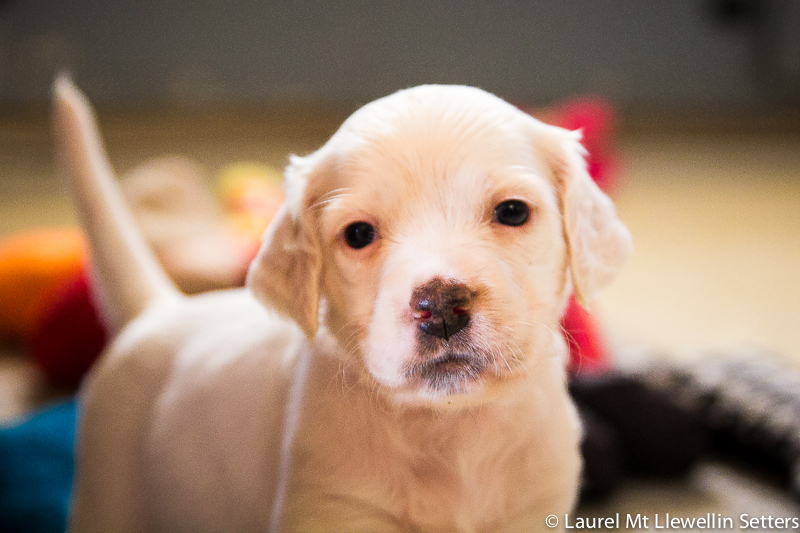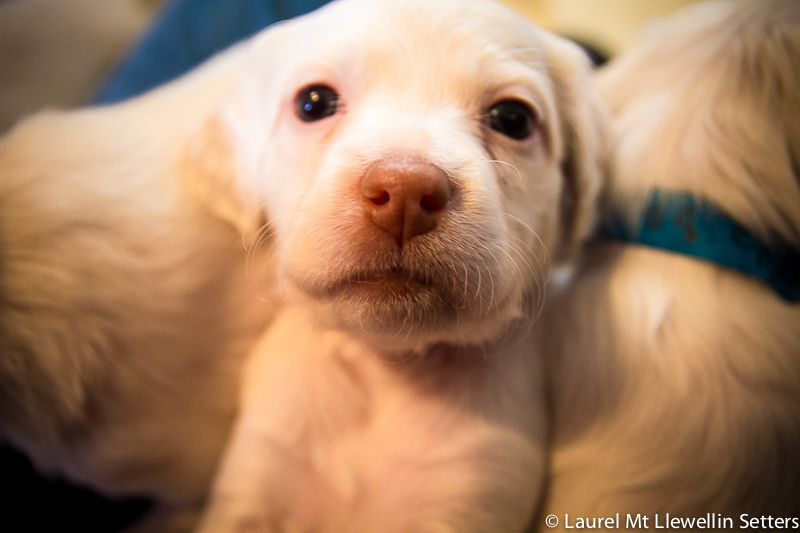 Maddie's & Doc's "Birds" are coming along great. The pups have settled into life in the kitchen, are growing like mad, and are so darn cute! They love their puppy mash and even eat some of the dry kibble. Potty training is on delay, though. I've opened the door for them a few times, but the super-cold temperatures are just too cold for pups this young. I was hoping for a week of teens and twenties to get them started going outside, but that doesn't look like it will happen anytime soon. Oh well, it is winter, right? They are a lot of fun and it is very hard to get pictures because they just want in my lap when I am in the kitchen trying to take photos! Anyway, see all the latest photos in the Flickr area.
All the Llews are doing well. They love the snow and have a blast during their play time everyday. Here are some photos from the past few days: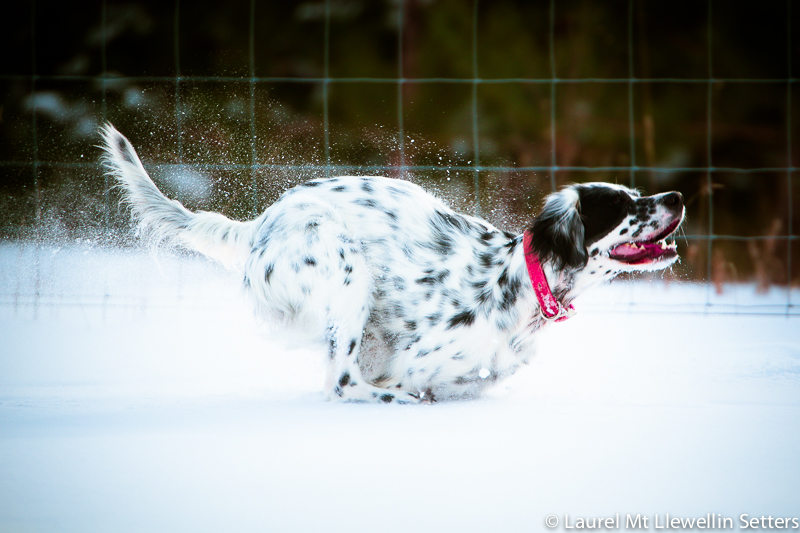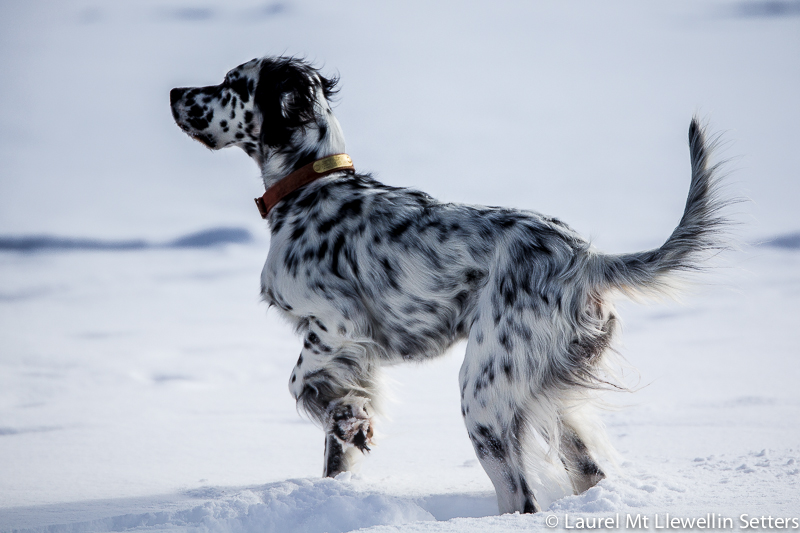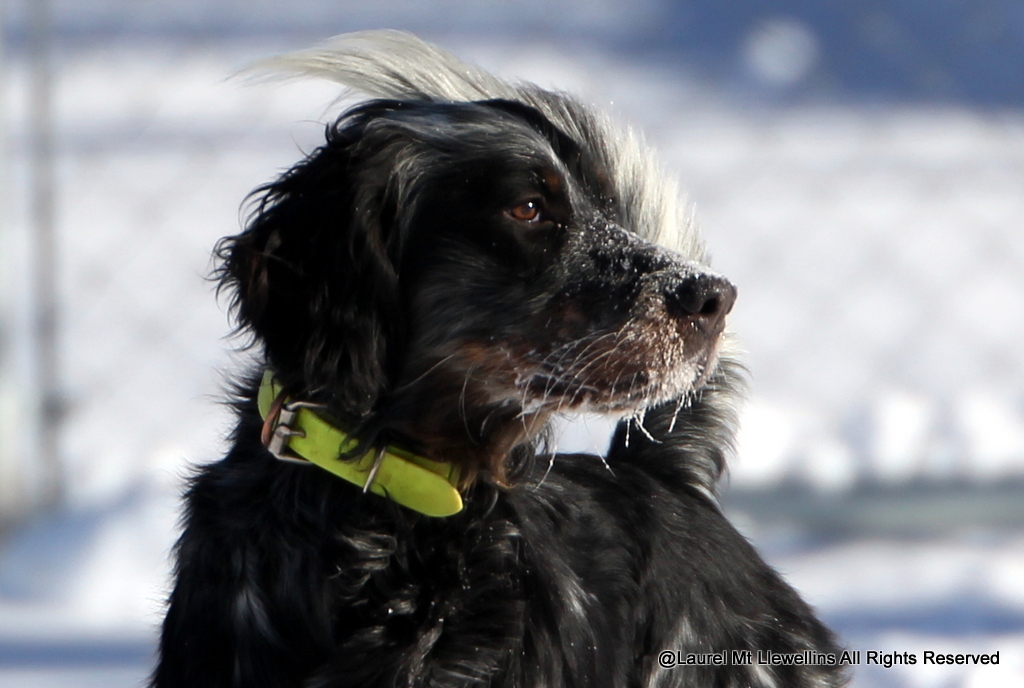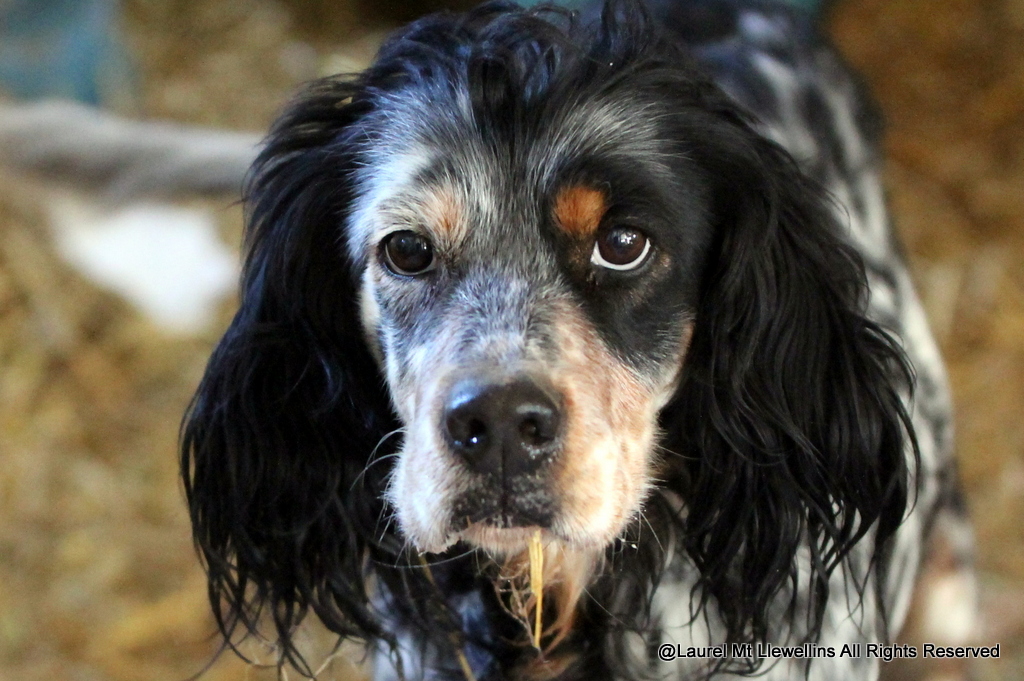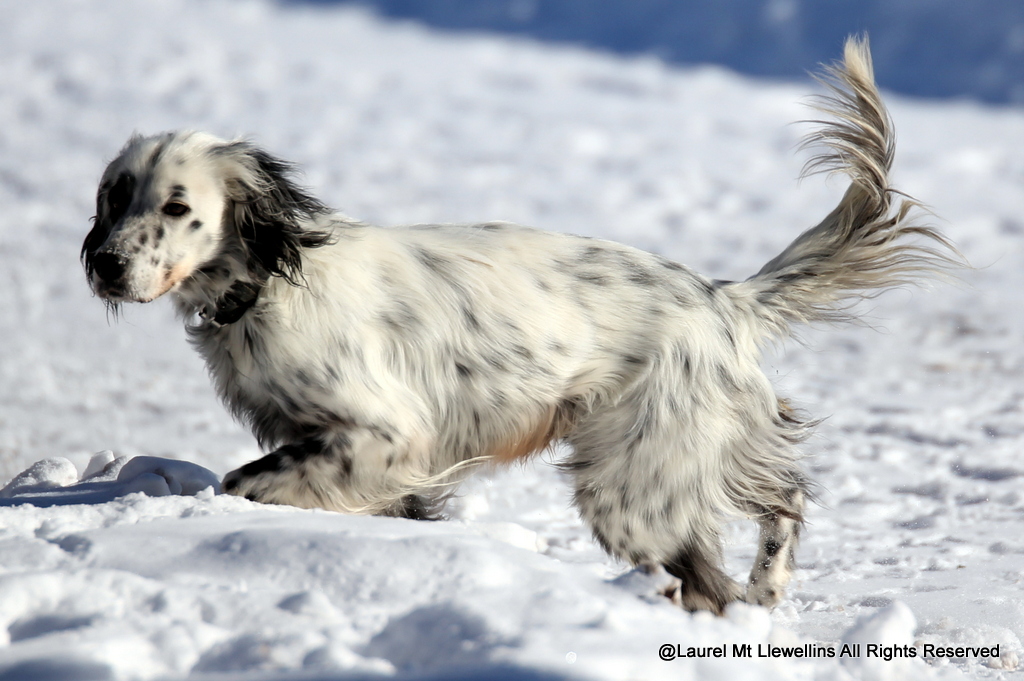 Orion continues to do well, fitting in and having a blast. It will become more difficult everyday to think about him leaving in a few weeks. He is already completely house-broken. He runs to his crate at bed time and doesn't make a peep all night until it is time to get up in the morning (because he has to GO). He minds his manners perfectly with the girls.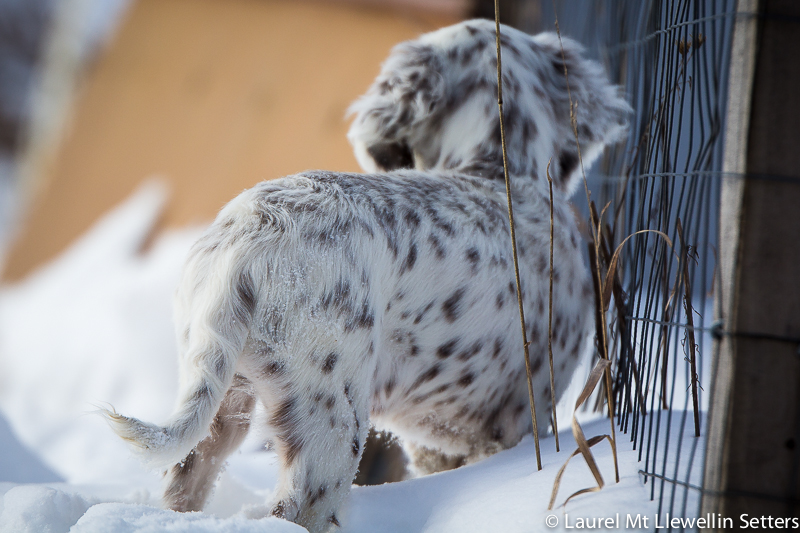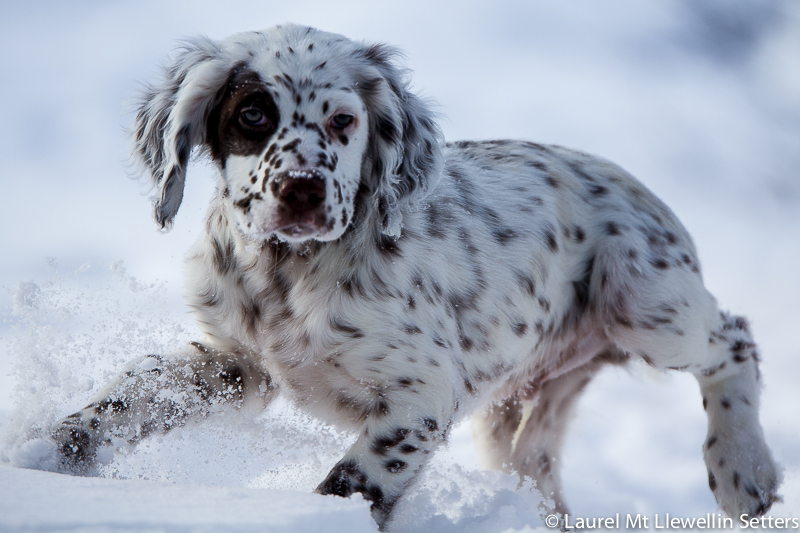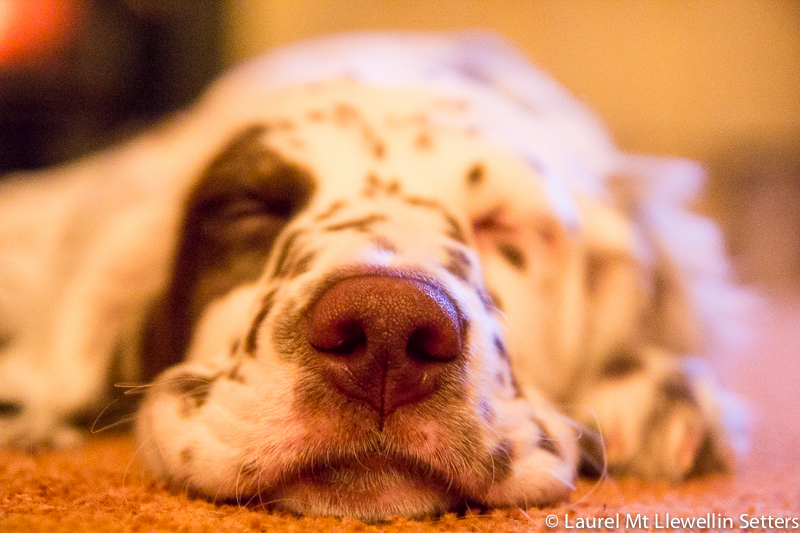 That's all for tonight, folks.
Hug your Llewellin Setter.
-M.