Saturday, January 18th, 2014 in Pictures
My mission is to help you have a healthier dog and breeders to raise healthier Llewellin Setters puppies through educational content based on over twenty years raising, training, and breeding Llewellin Setters. To help support these efforts, this page may contain affiliate links. I may earn a small commission for qualifying purchases at no cost to you.
It was a beautiful winter Saturday and while cold, it was a great day to be outside enjoying the precious sunshine and our Llewellins. Enjoy some photos of a few of the Llews and Orion puppy from today: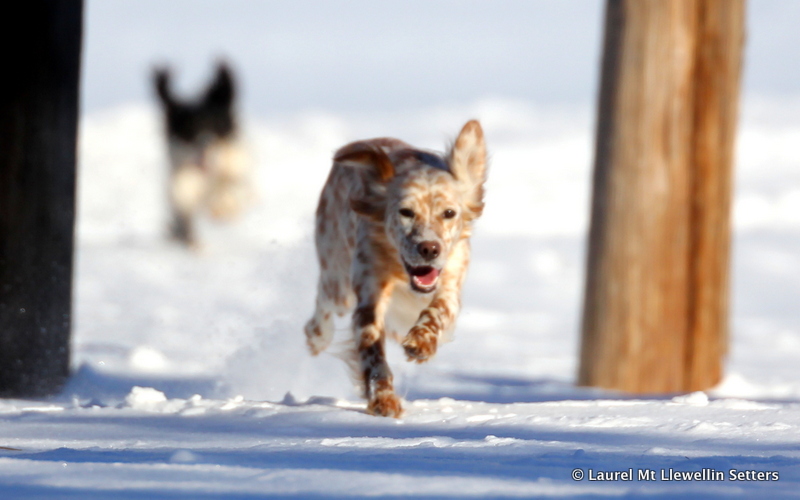 Kea always has a great time!
She seems to make any day fun.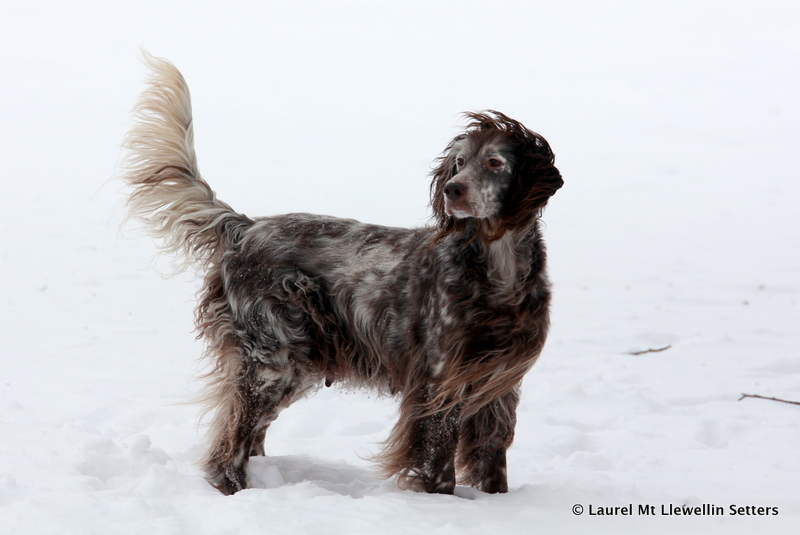 I may have used this same photo yesterday, but I just love it, so am using it again.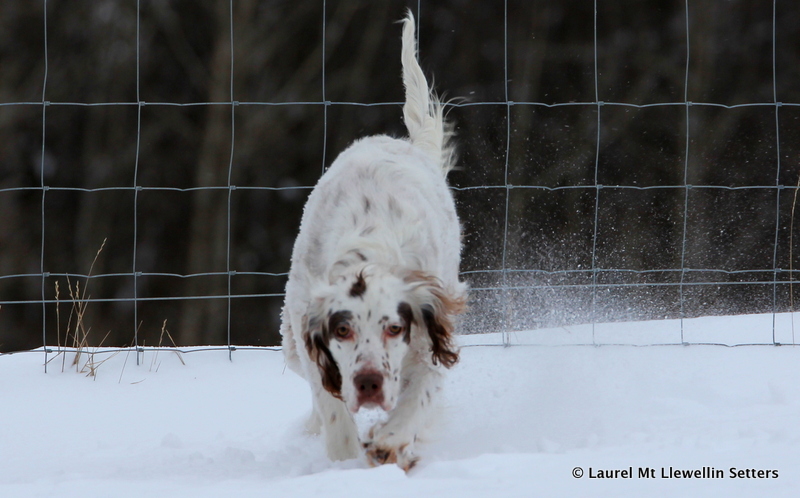 Santana always seems to give me opportunities for nice shots.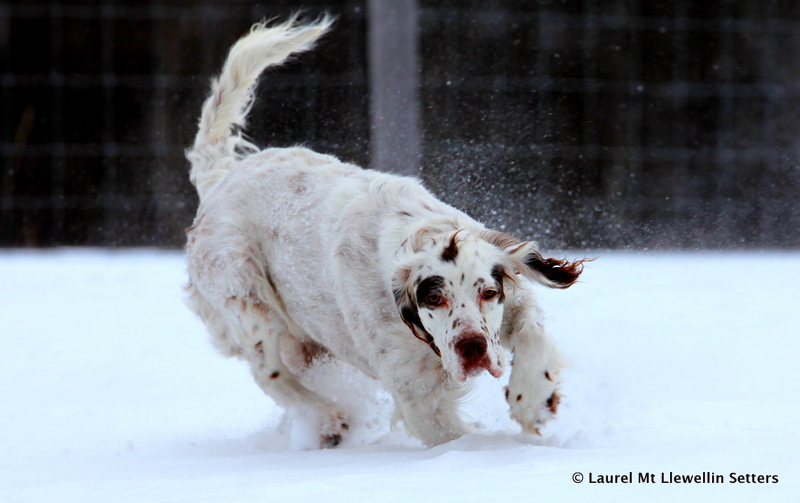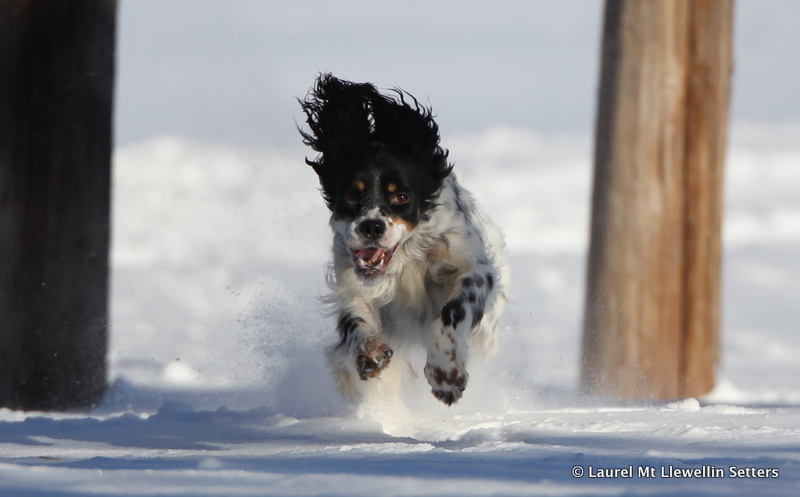 Rue is another gal that is always having a blast–so much fun to be around.
Come to think of it, all the Llews always seem to be having a grand time!
Wouldn't it be great if humans had the same attitude.
It's so nice to be around people when they have an infectious, upbeat spirit, like dogs do!
We are anxiously waiting for Kea and Rue to come in heat.
Are the short, dark days of winter delaying things?
Maybe… and this is especially true for dogs kept indoors…
So, I've added some higher watt light bulbs above them, turning them on from 5-9 PM to see if this helps things along.
Does anyone know where I can find some good-ole normal 100 watt light bulbs?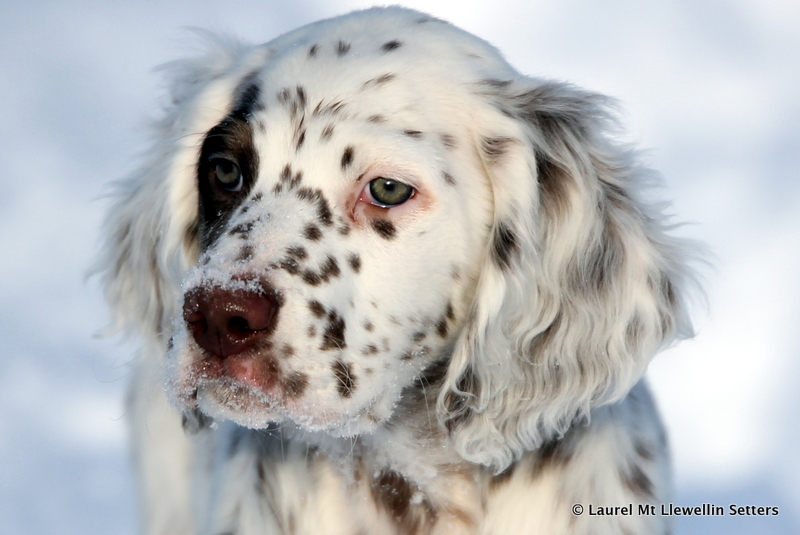 Orion puppy had a great day and enjoyed a lot of time outside playing while I tried to take care of tons of chores.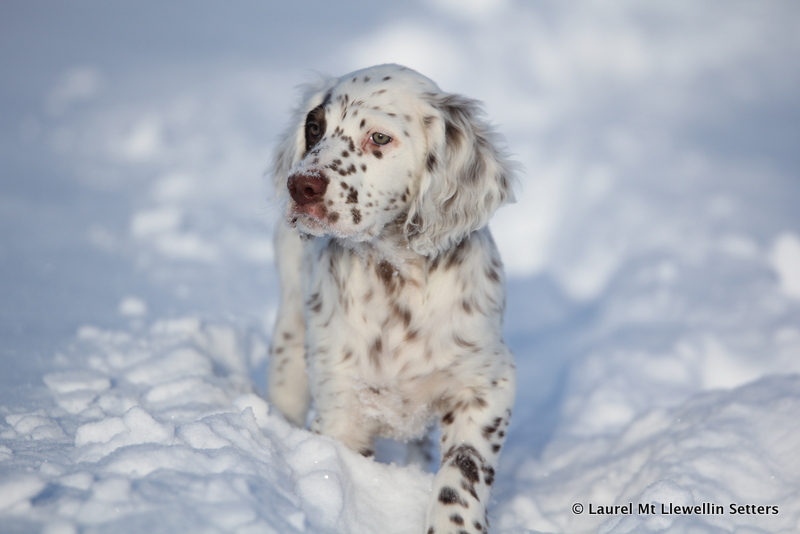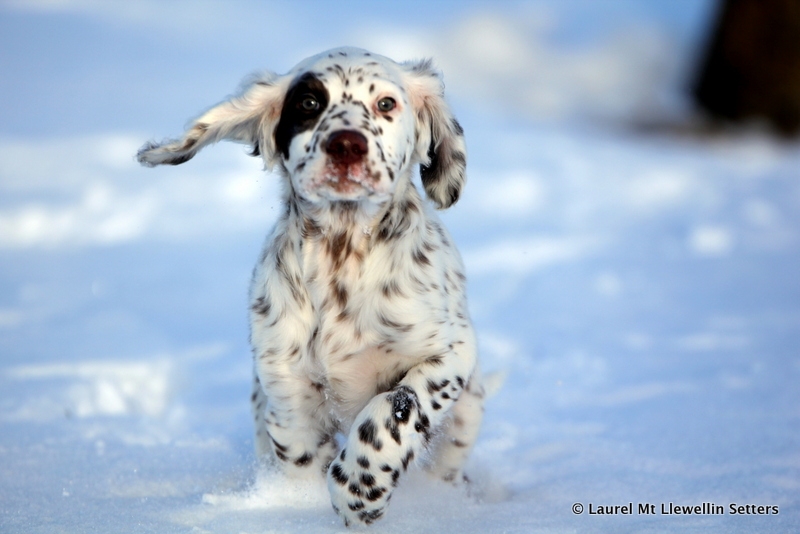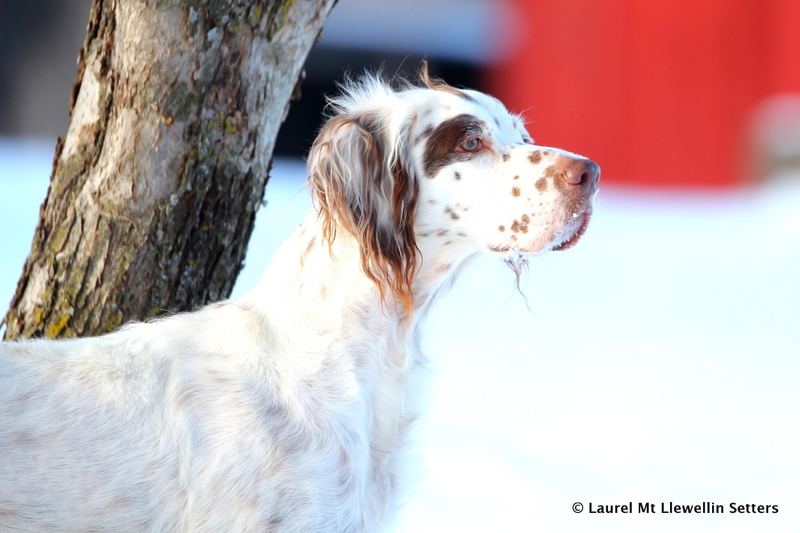 Santana is constantly on alert. She's so fun to watch and be around. Nothing misses her incredible nose and keen eye.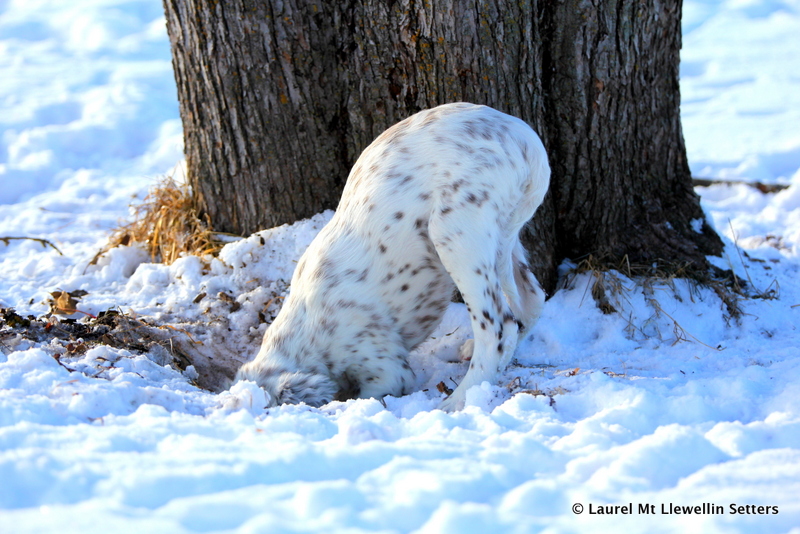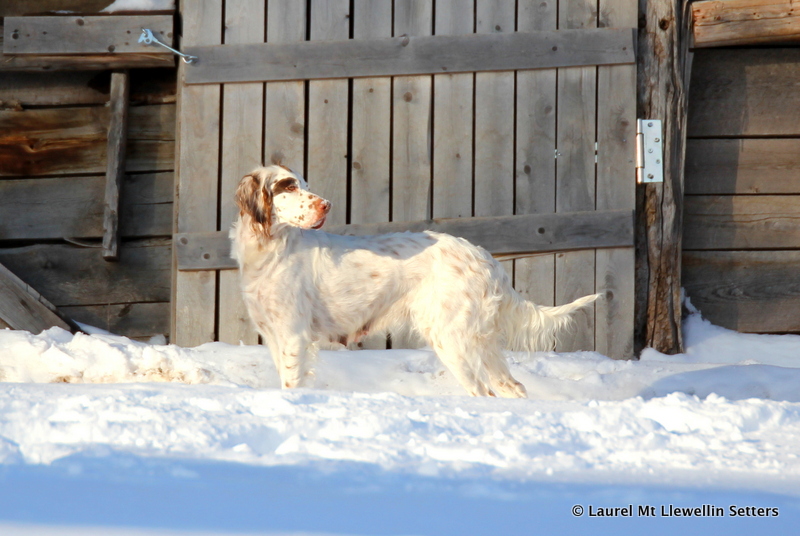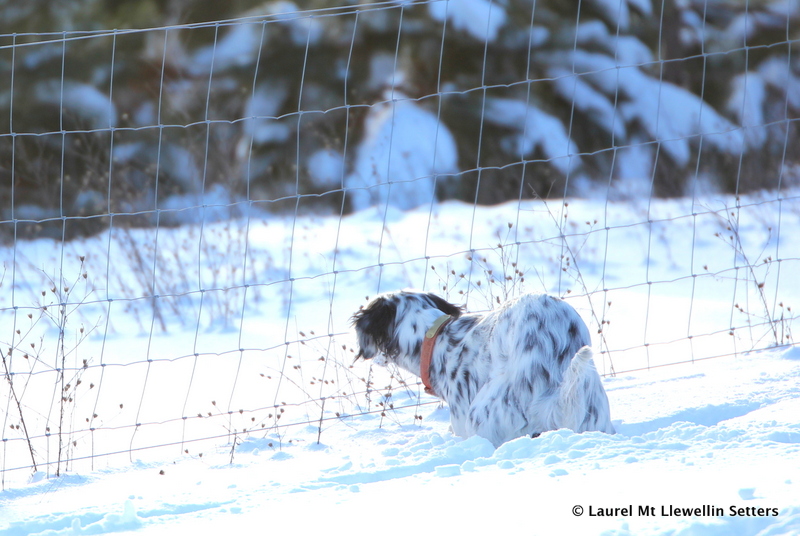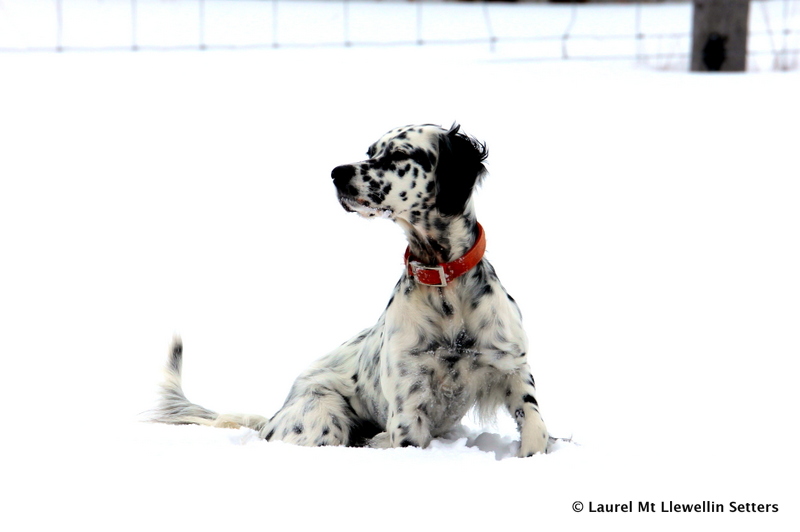 Well, that's all today, folks.
I also added several new photos of the "Birds" litter to the Flickr area–see link in sidebar.
Have a restful night.
And hug your Llewellin Setter.
-M.