The Medalists–Loving the Outdoors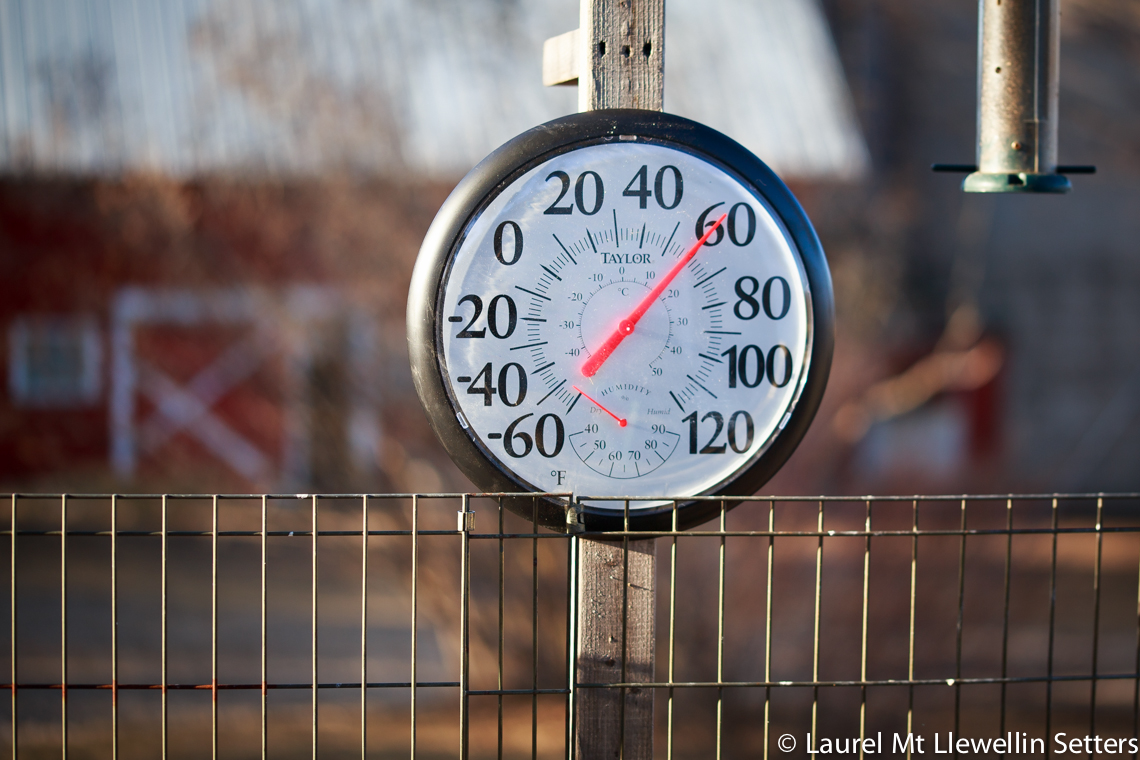 The pups finally got to get out and play in grass the past two days. Yesterday things were still a bit too soggy in their play area, so they weren't out very long at a time, preferring to play on the deck. Today, they wouldn't come back in. They got to run and play and eat grass, dig in the dirt, eat dirt, chew on pine cones, point some bugs, and nap in the sunshine. They loved it and are very content puppies tonight.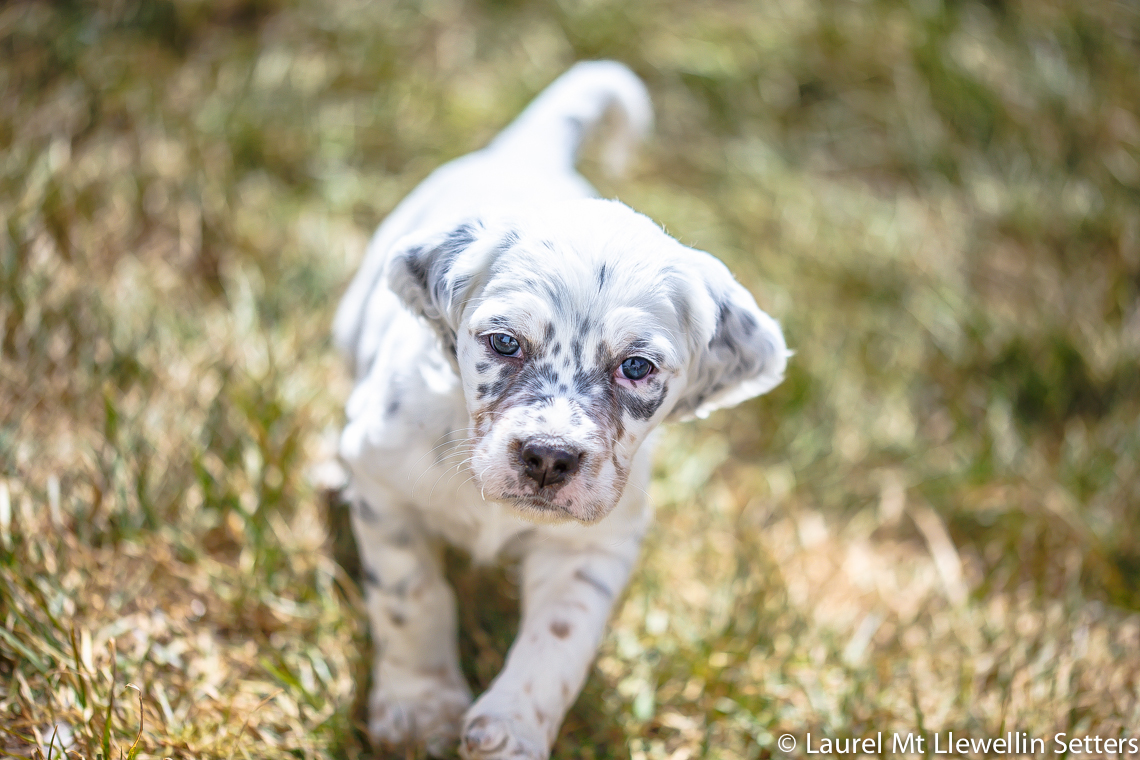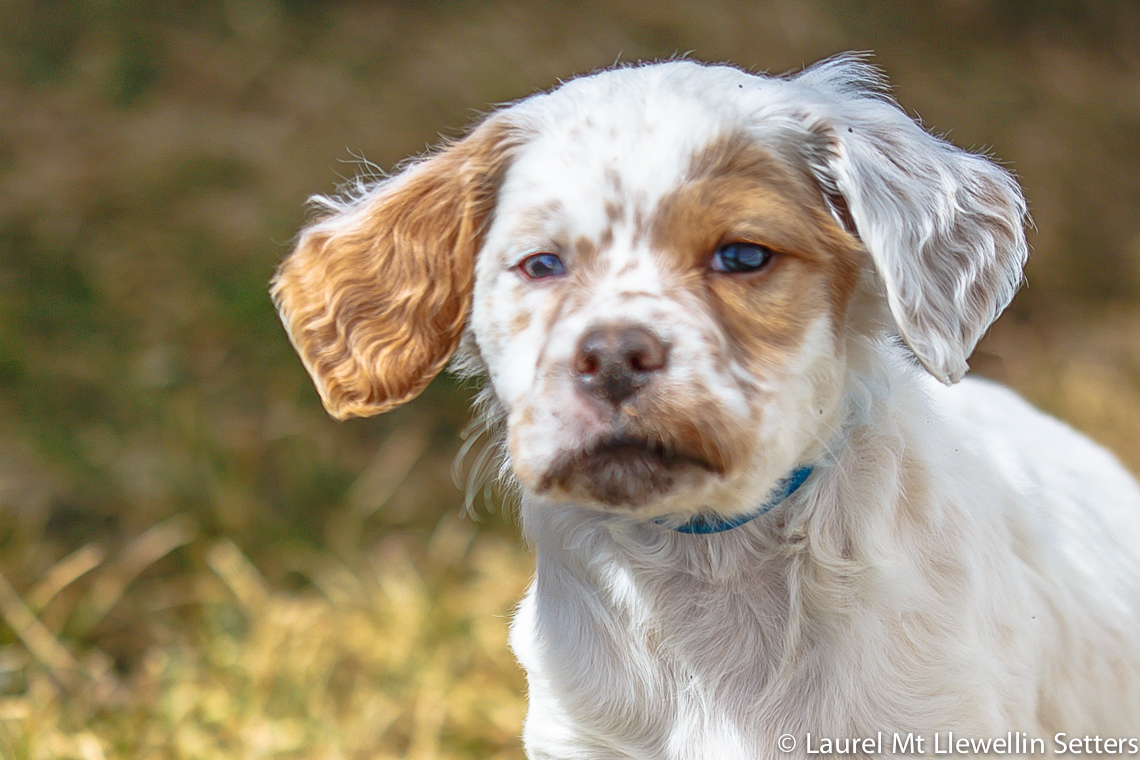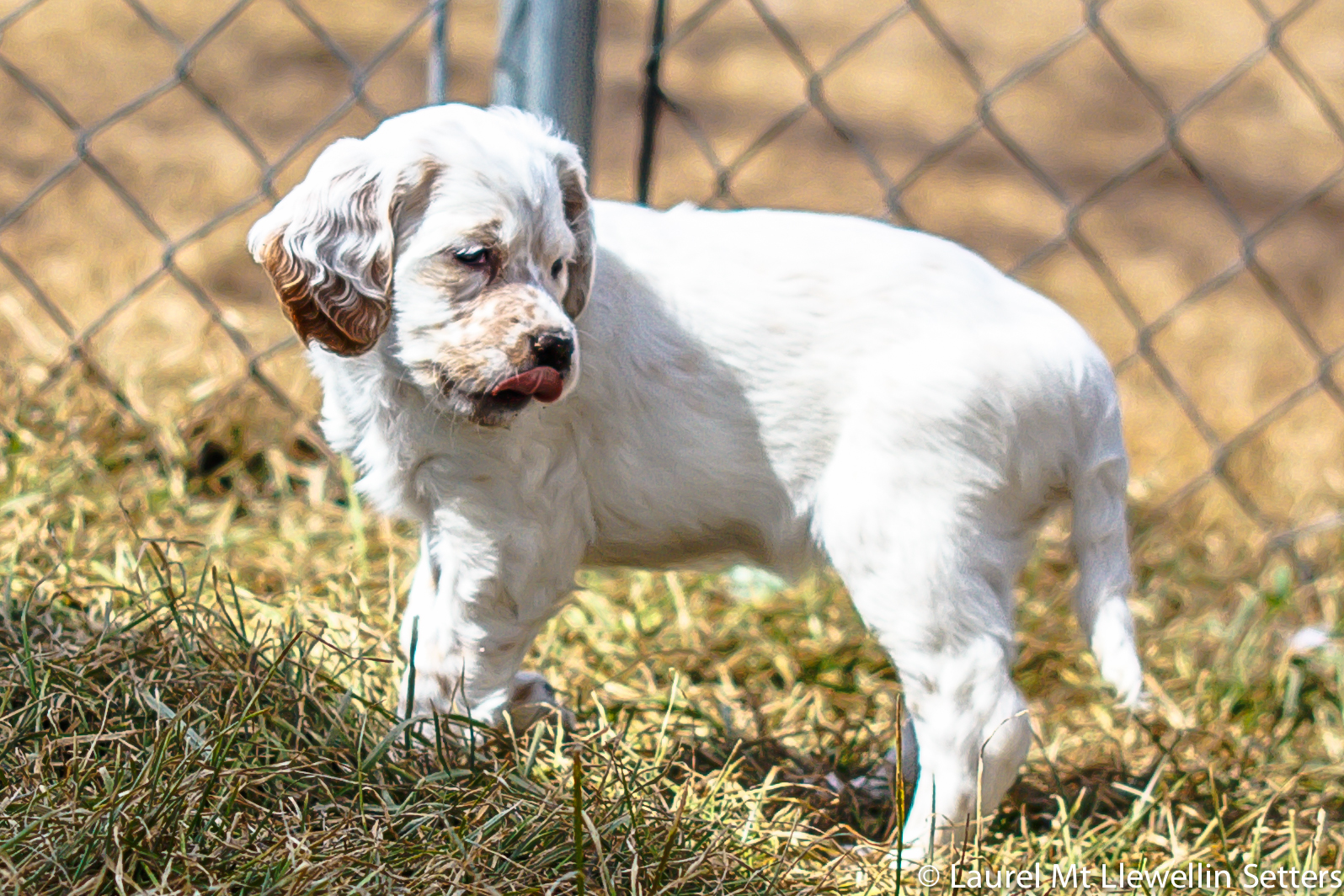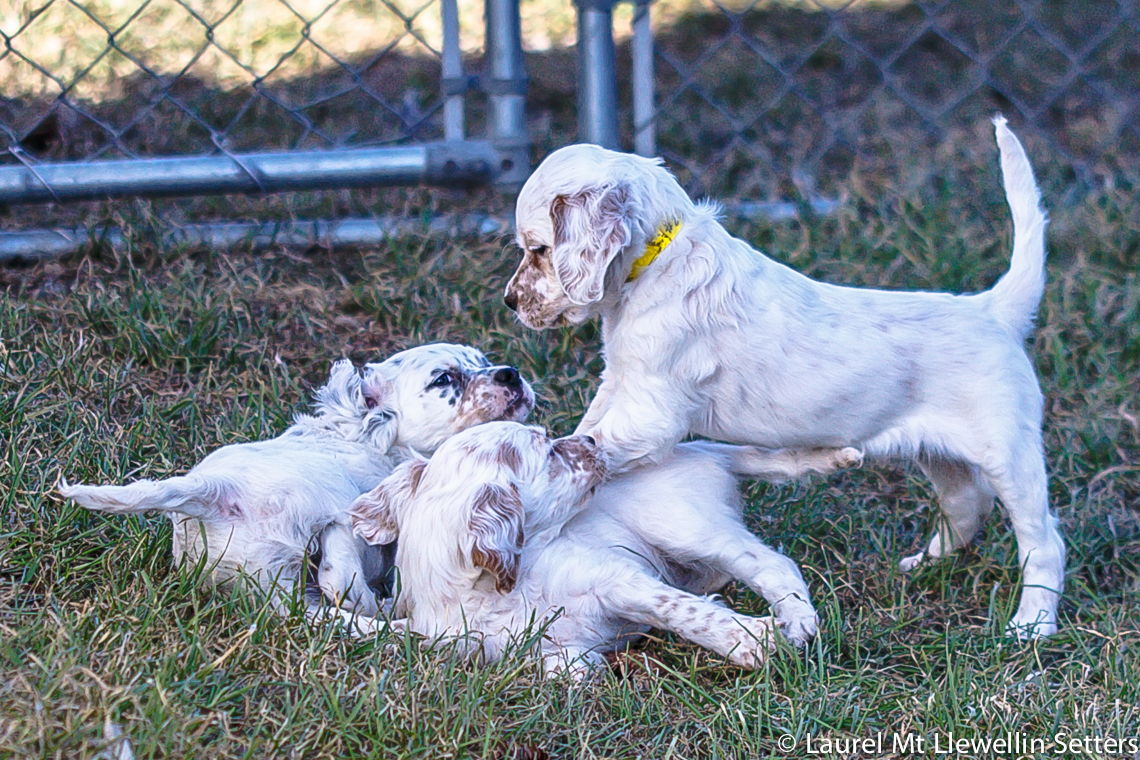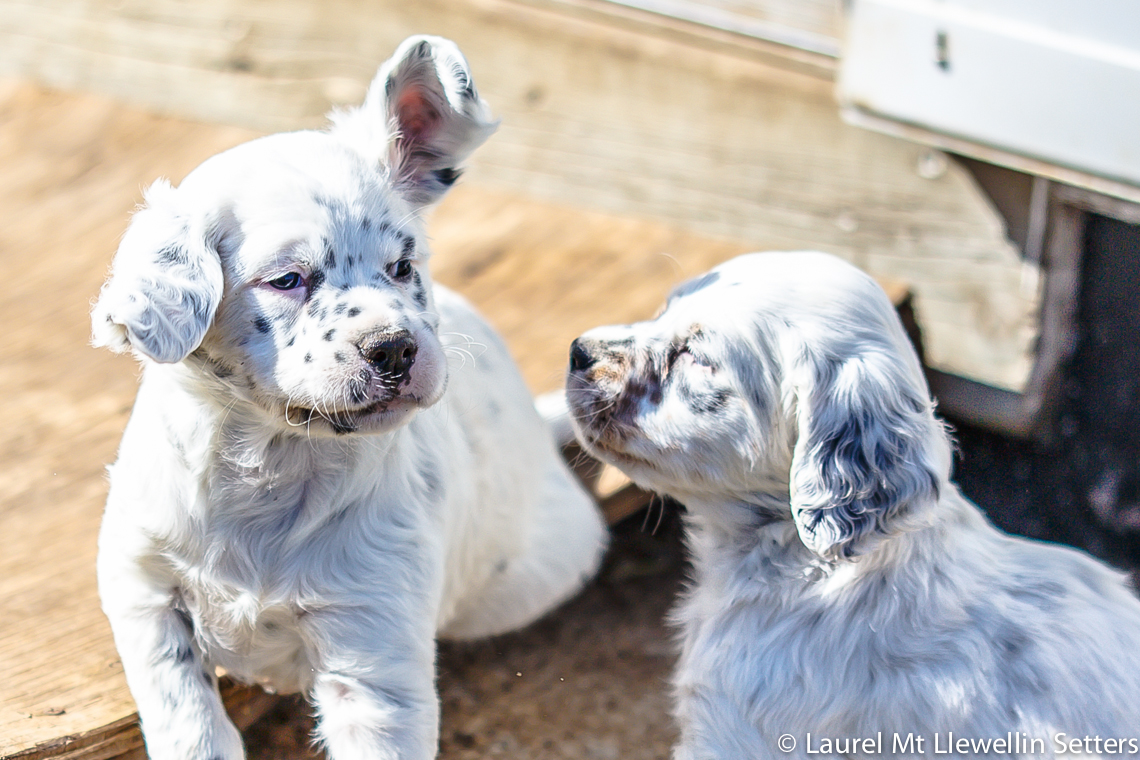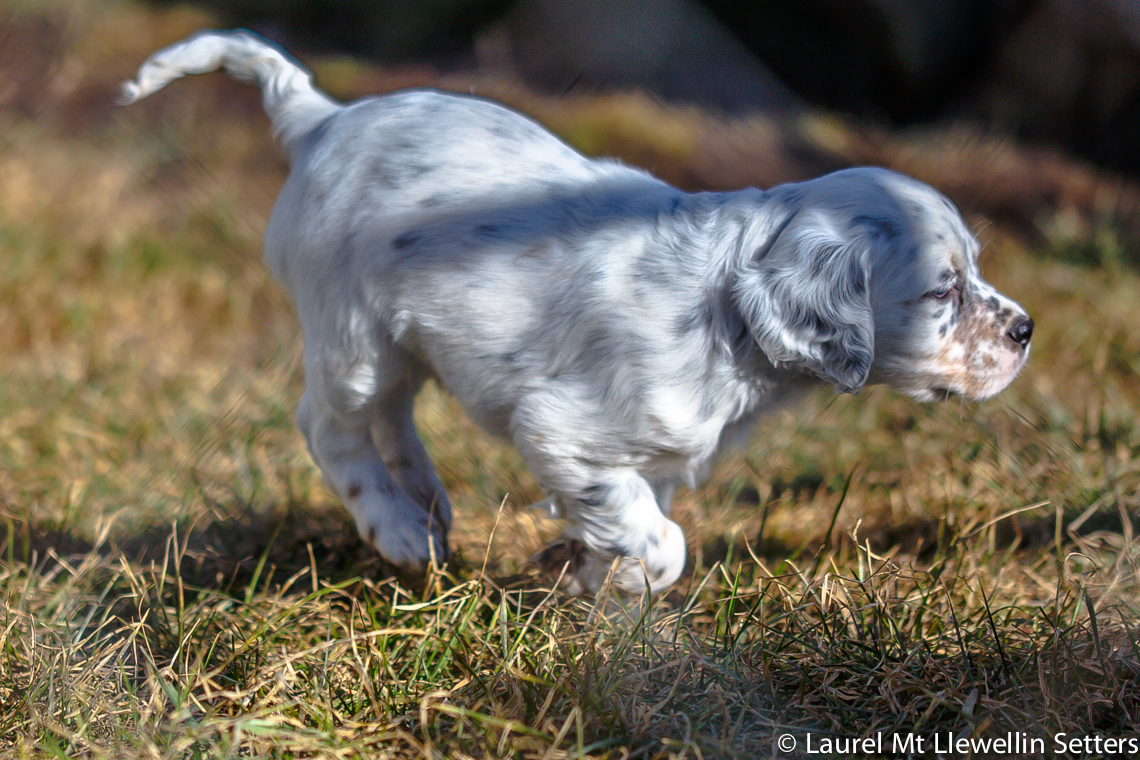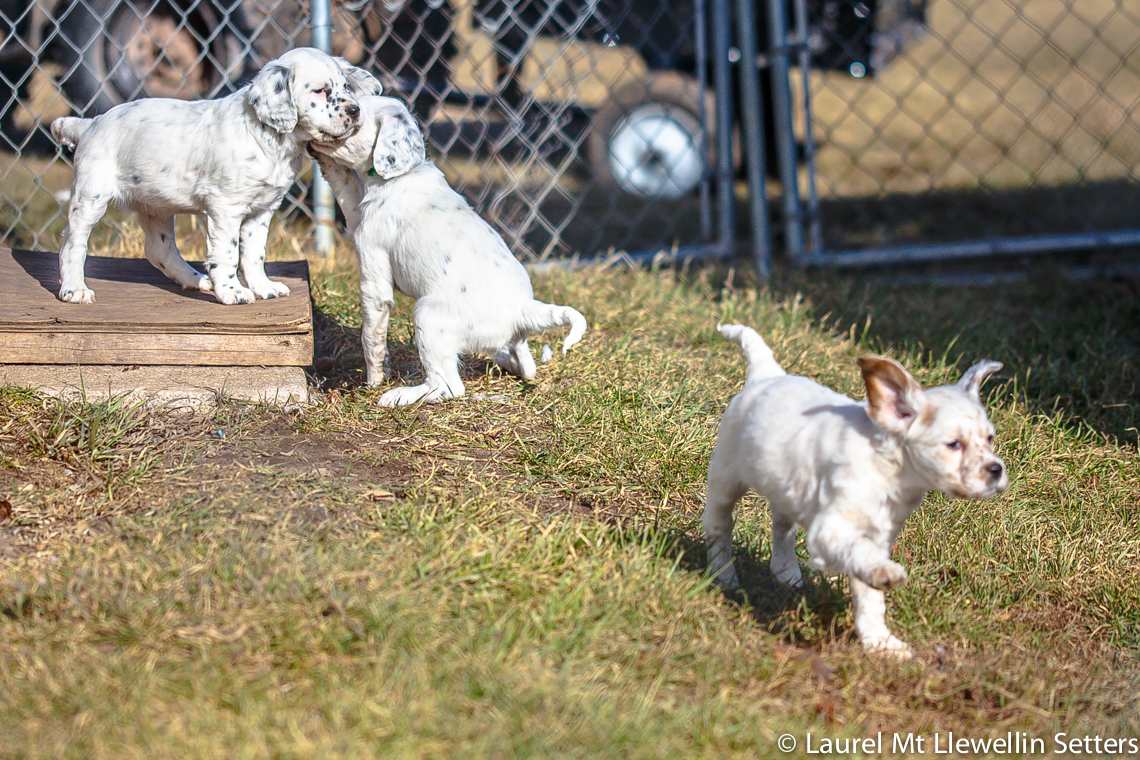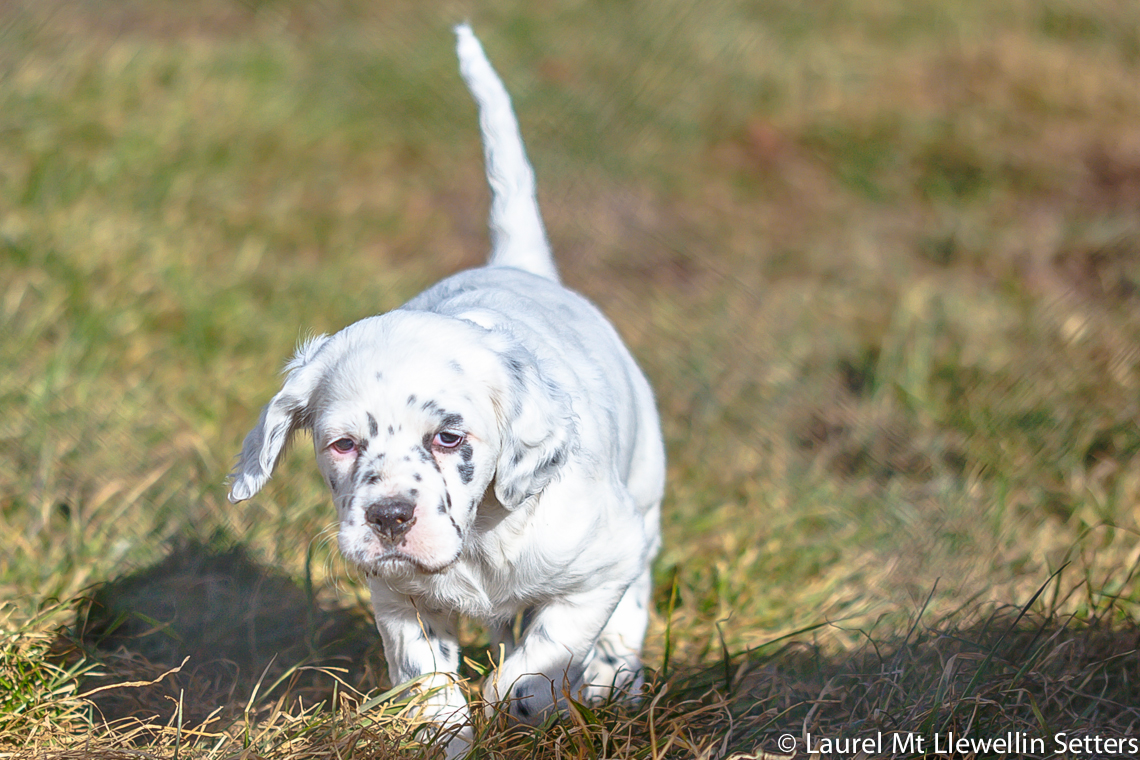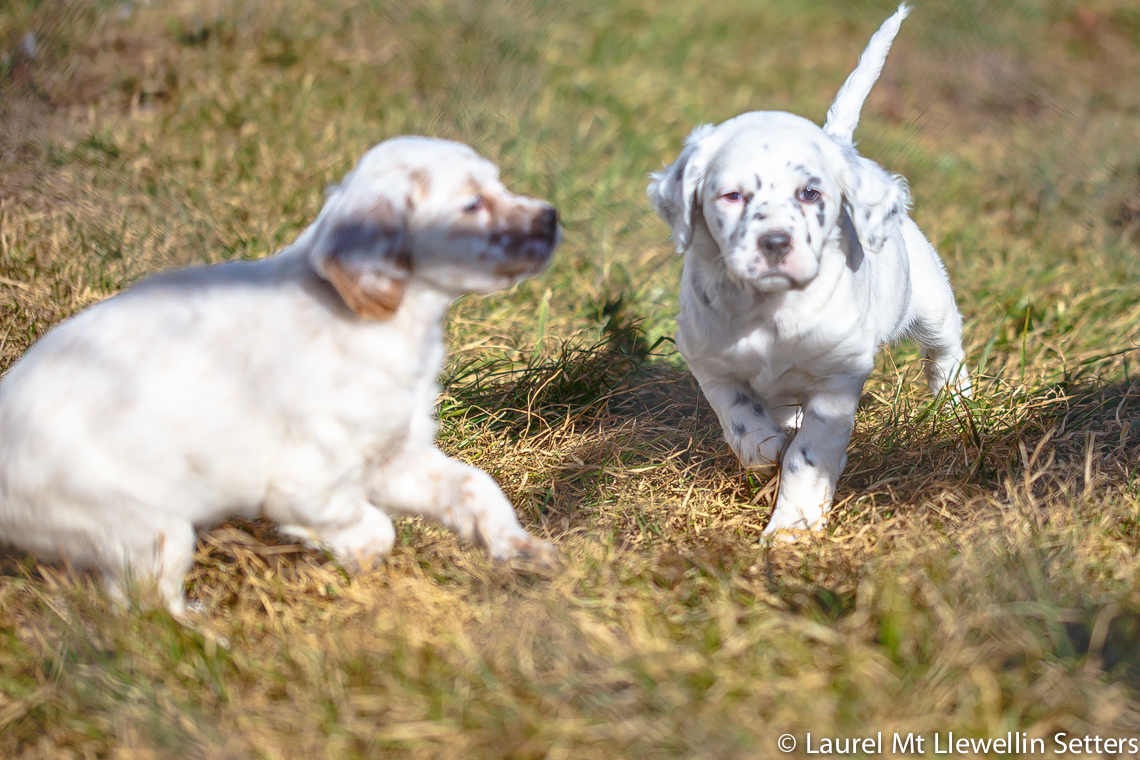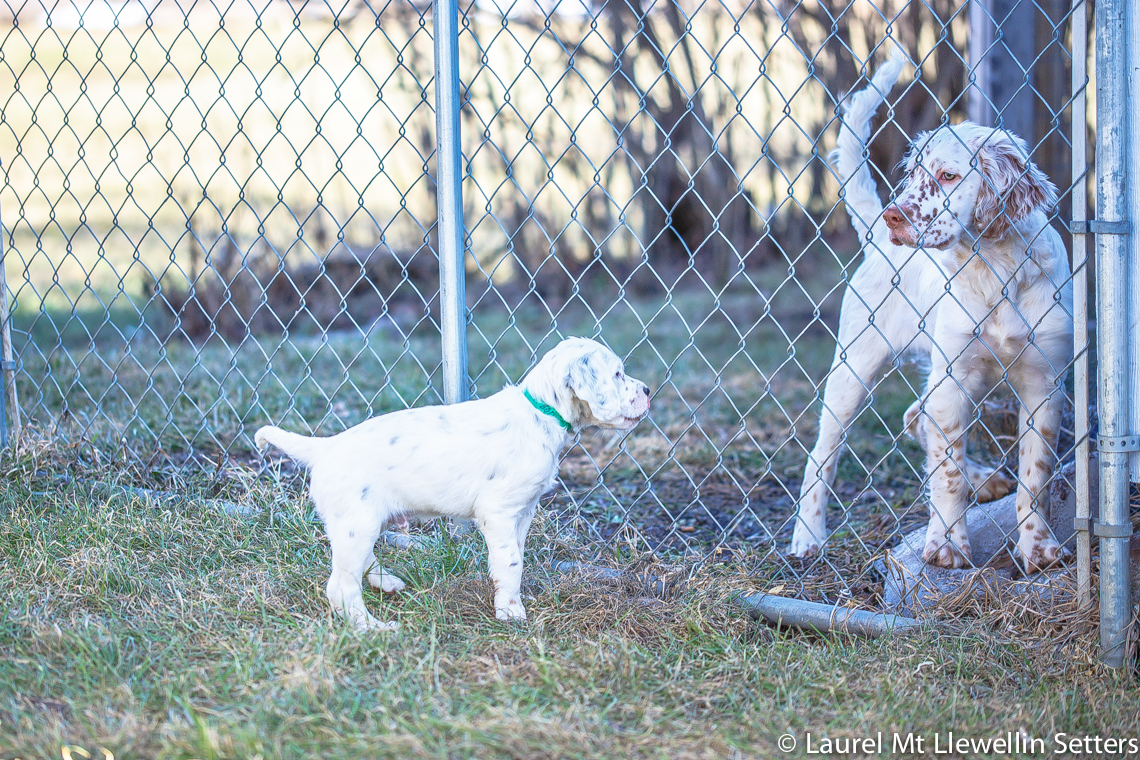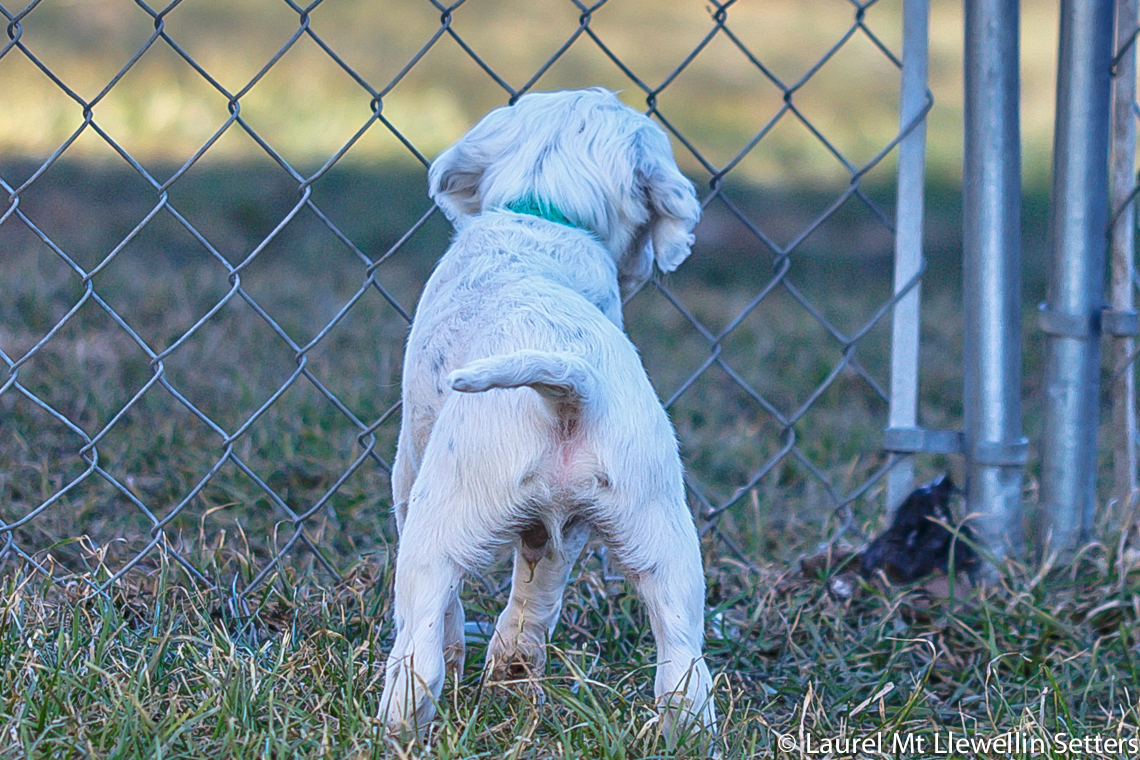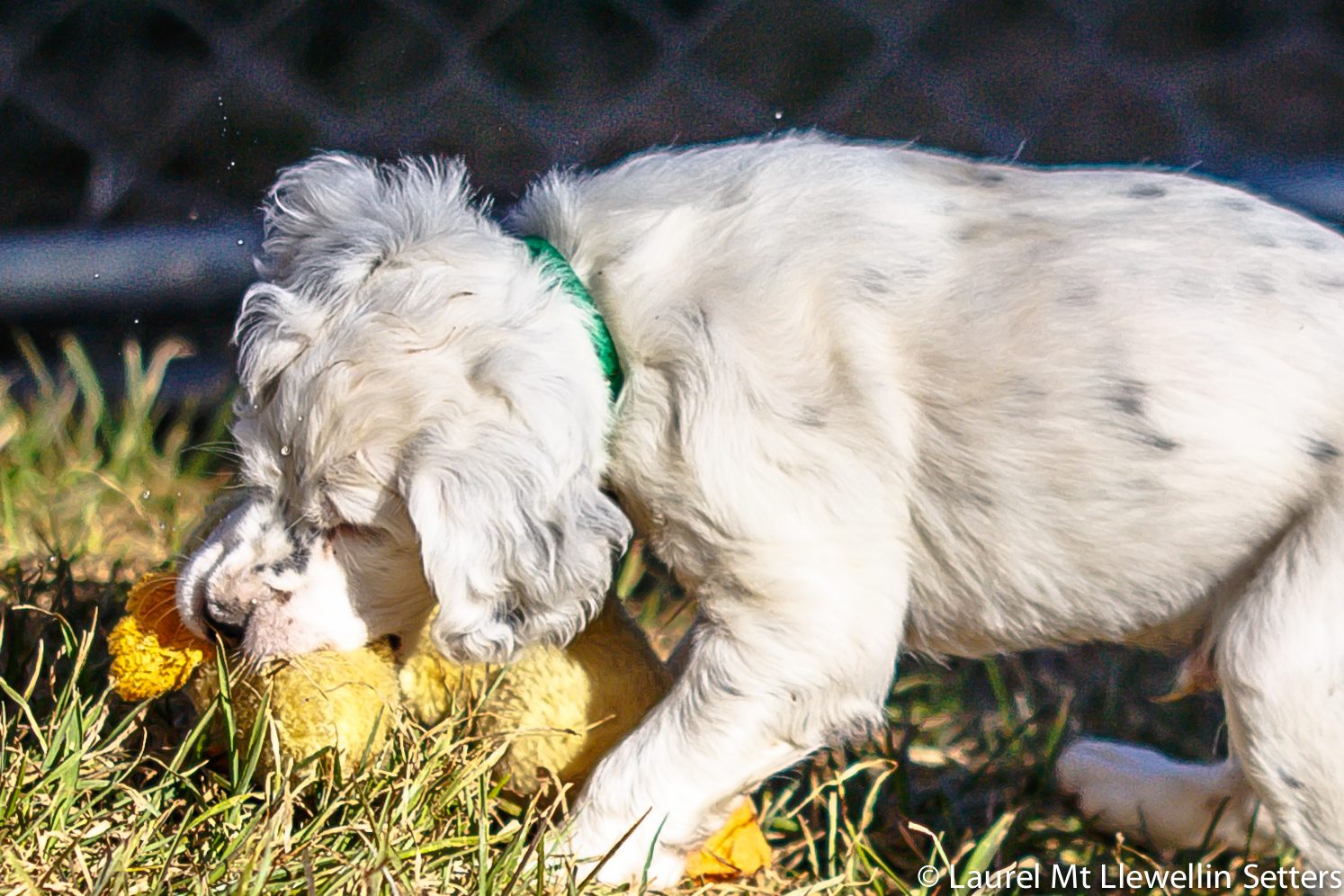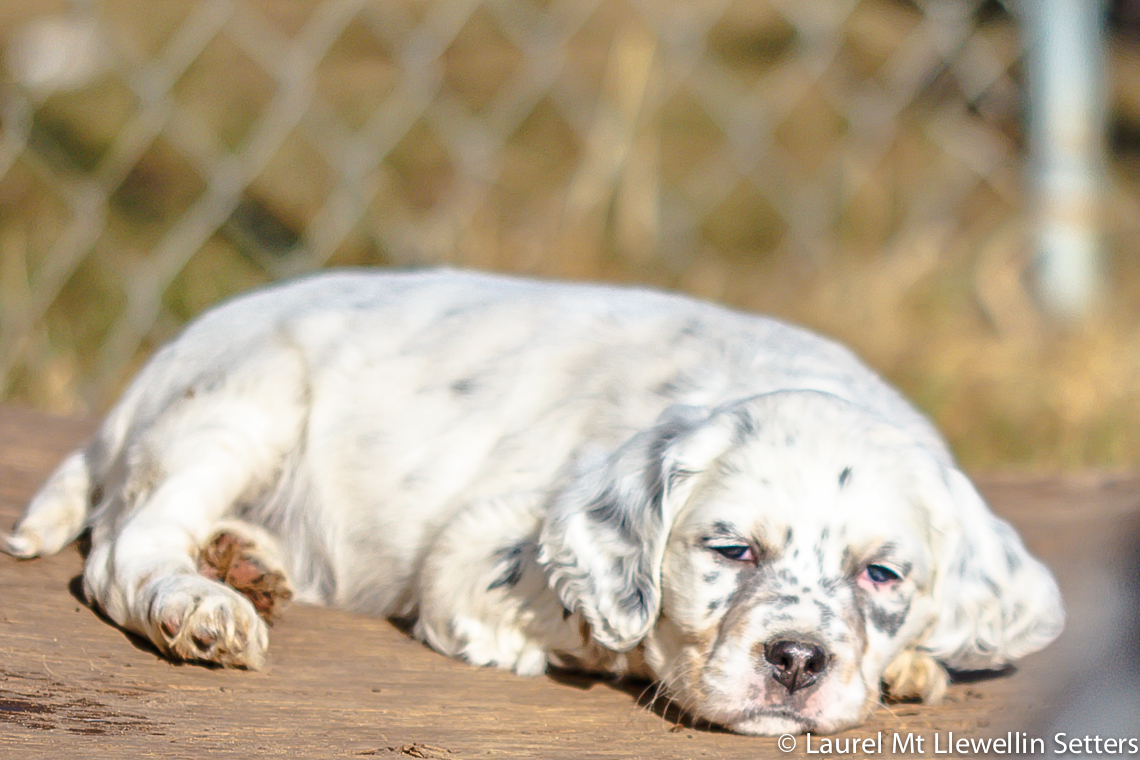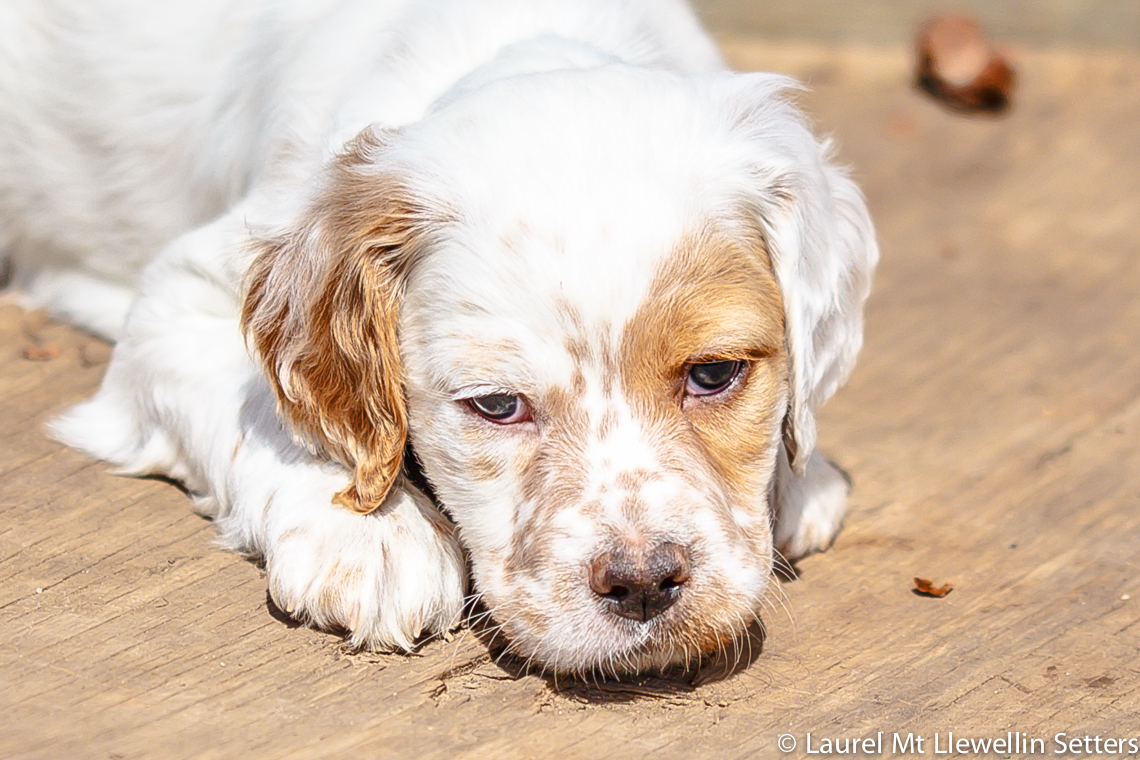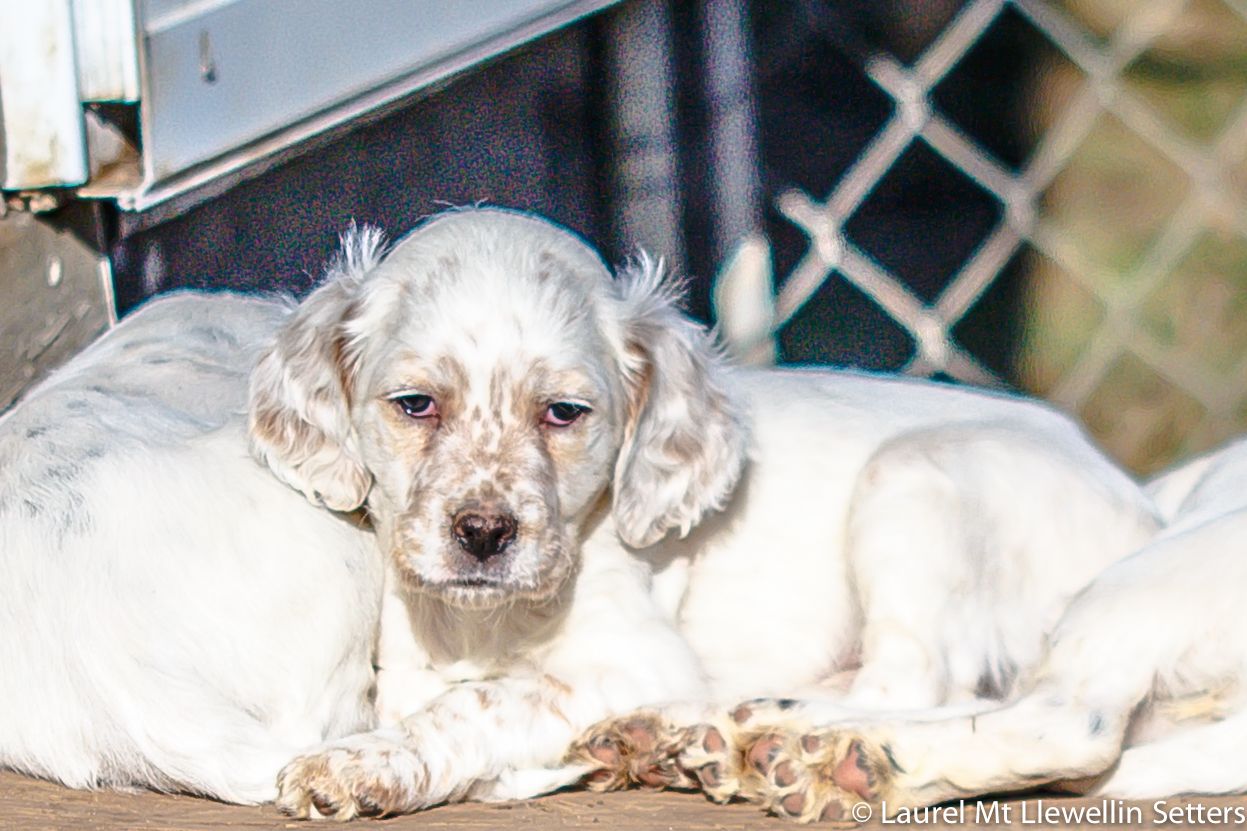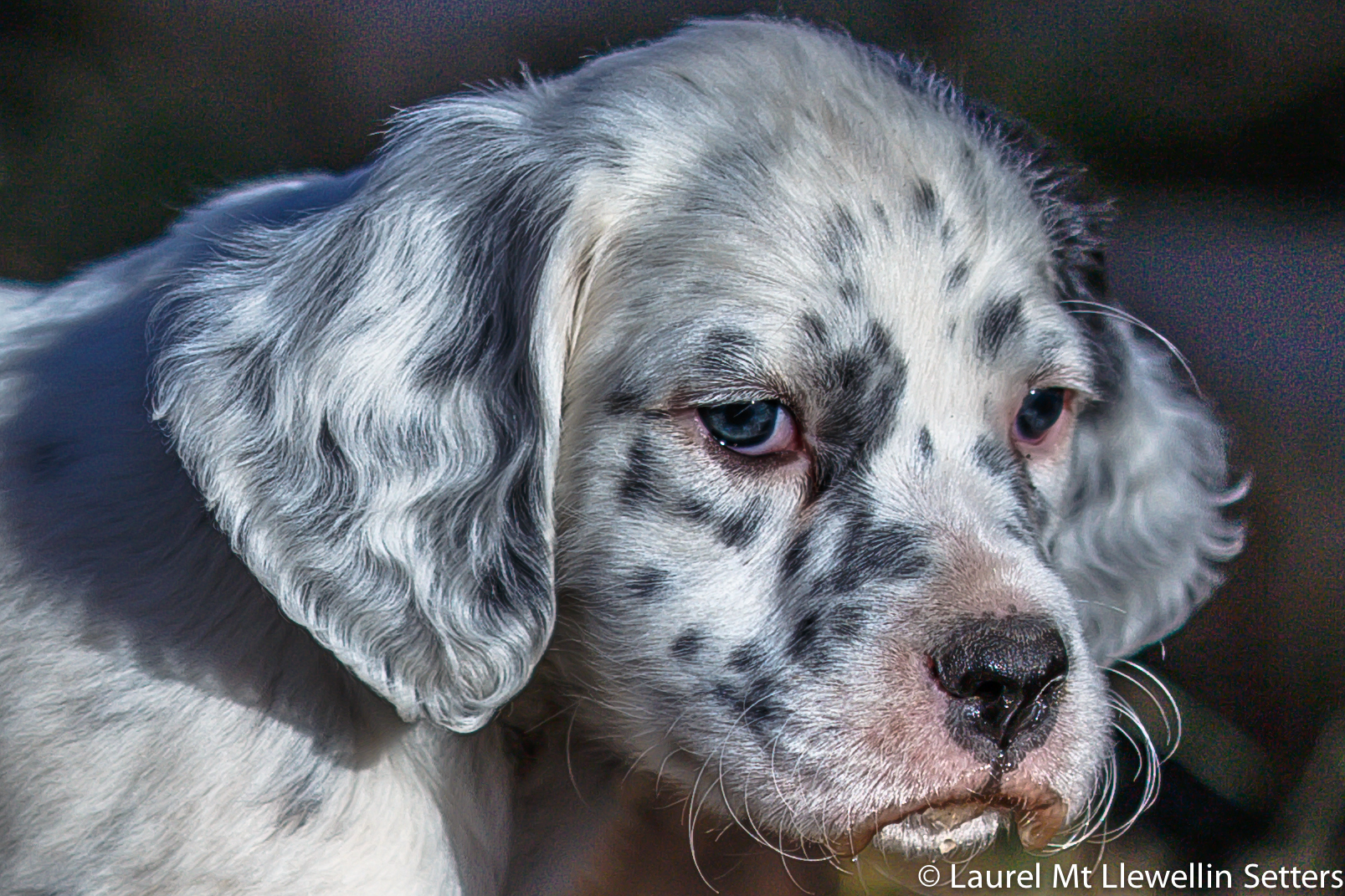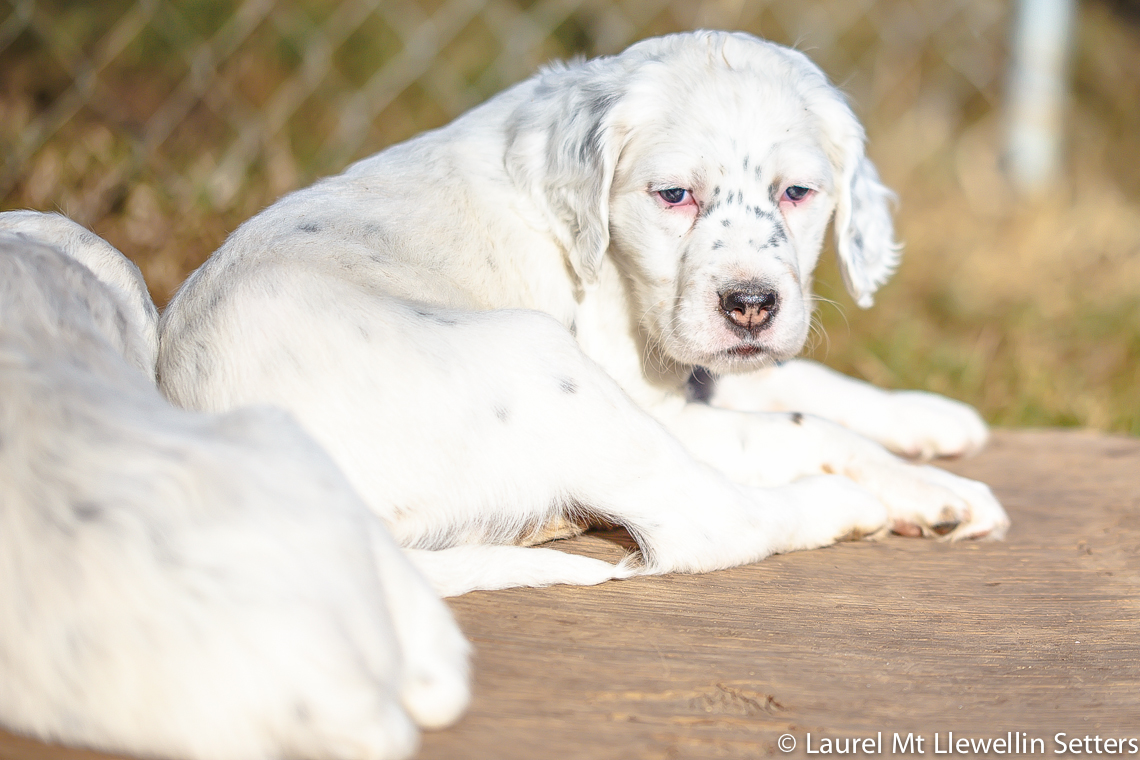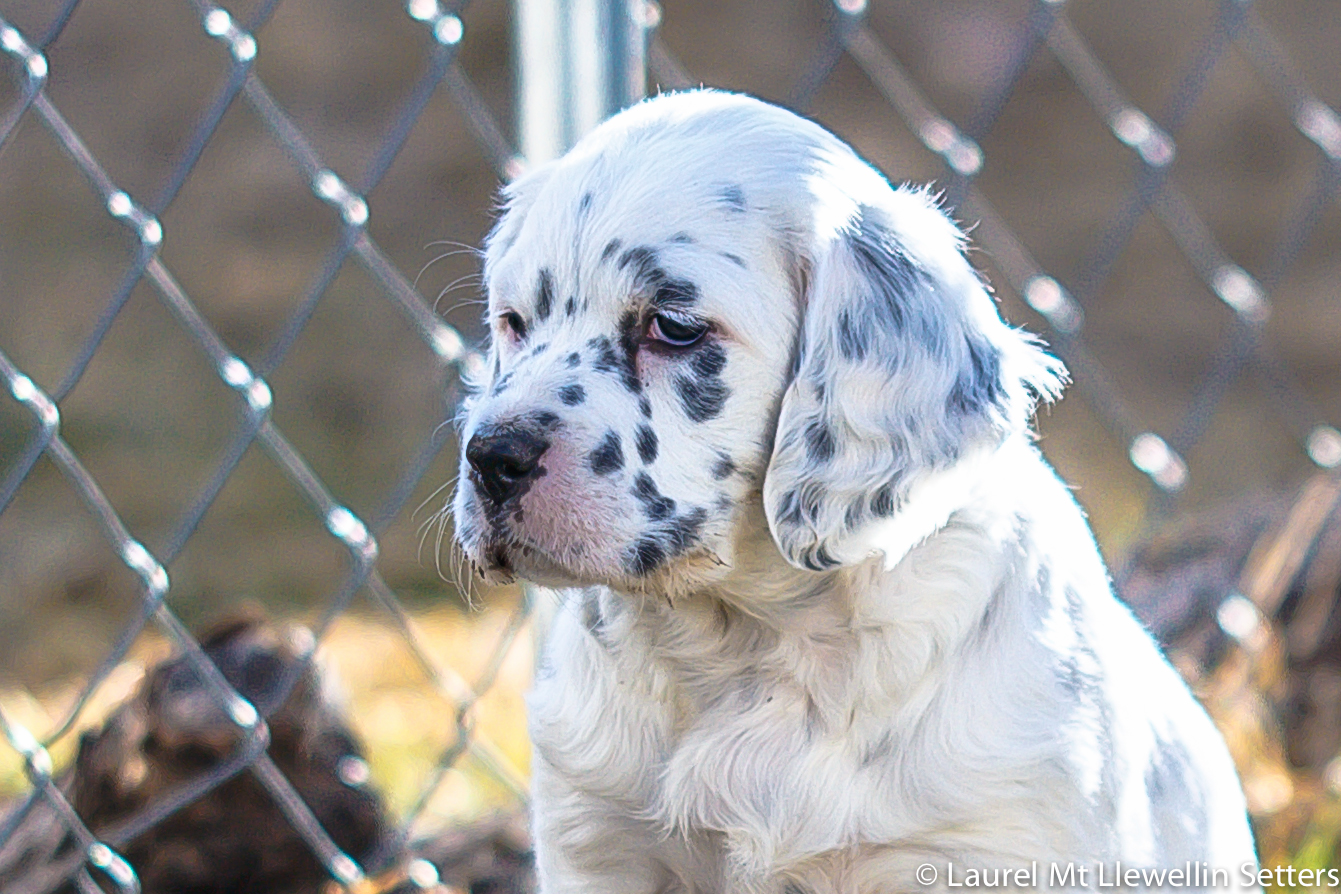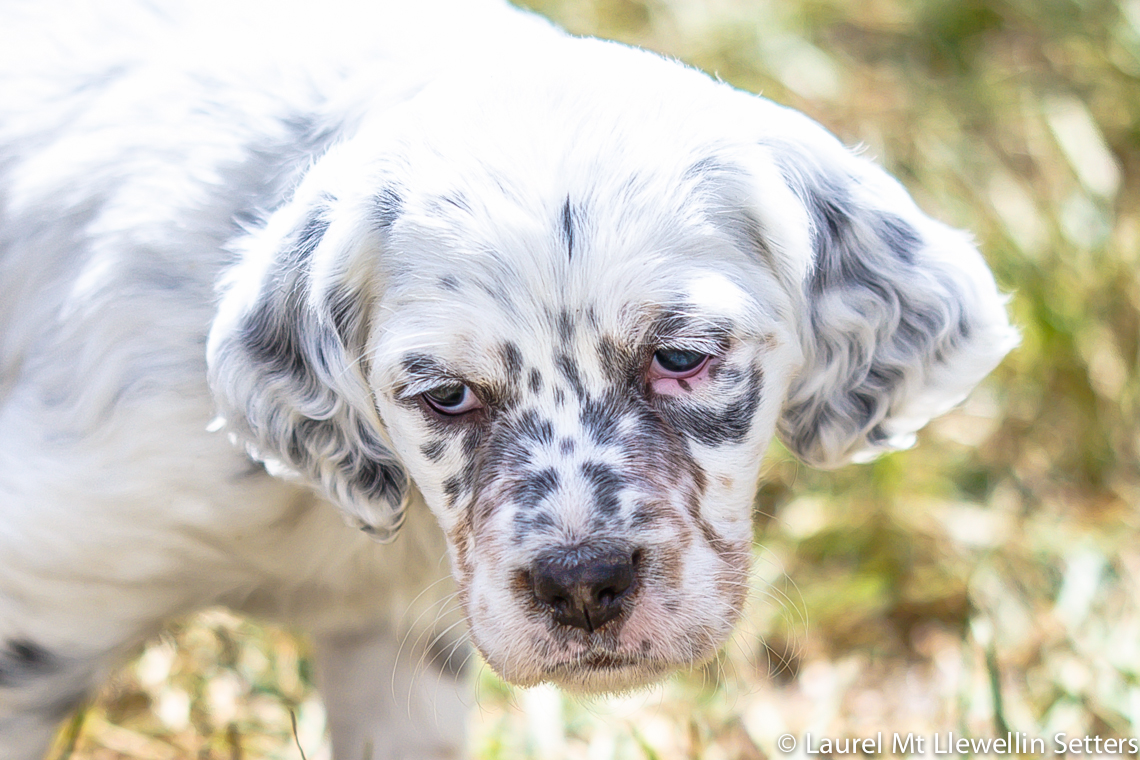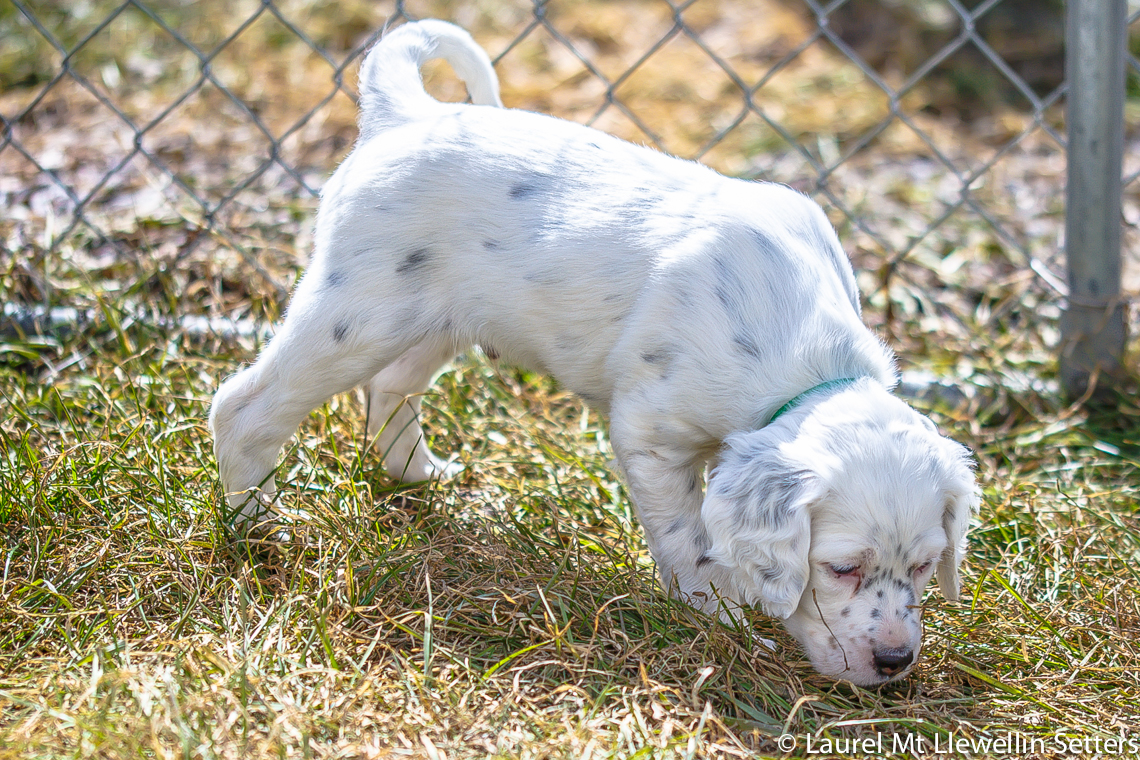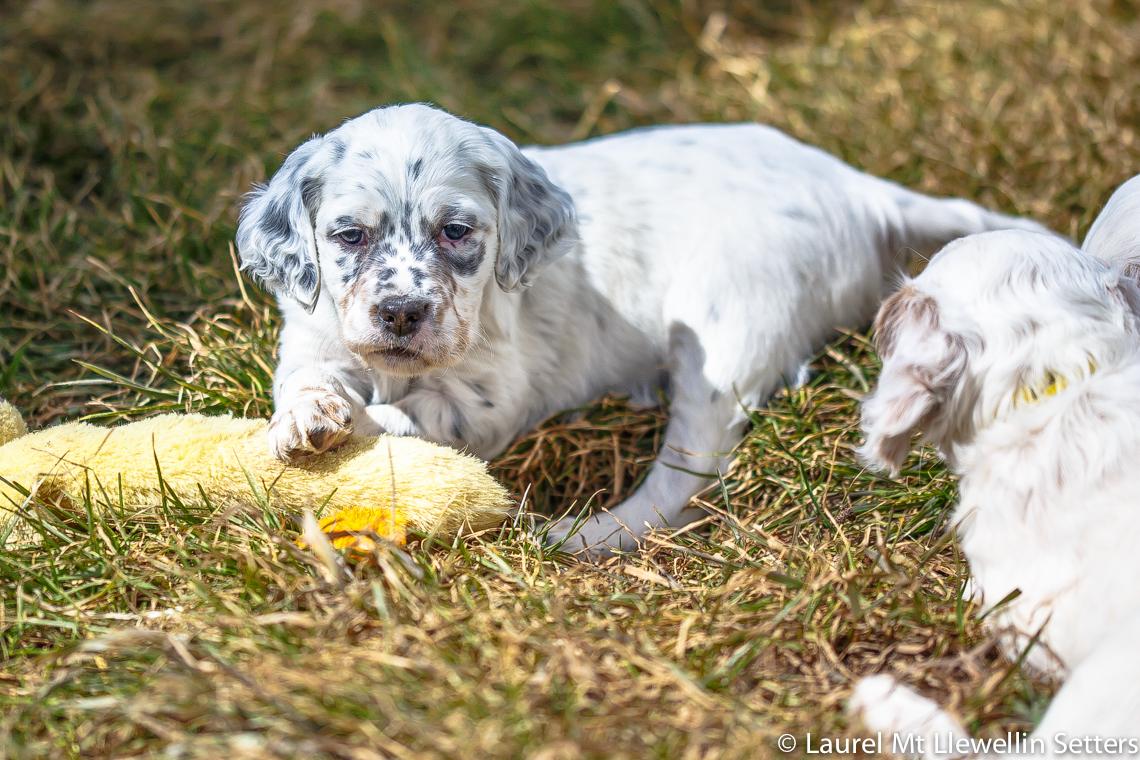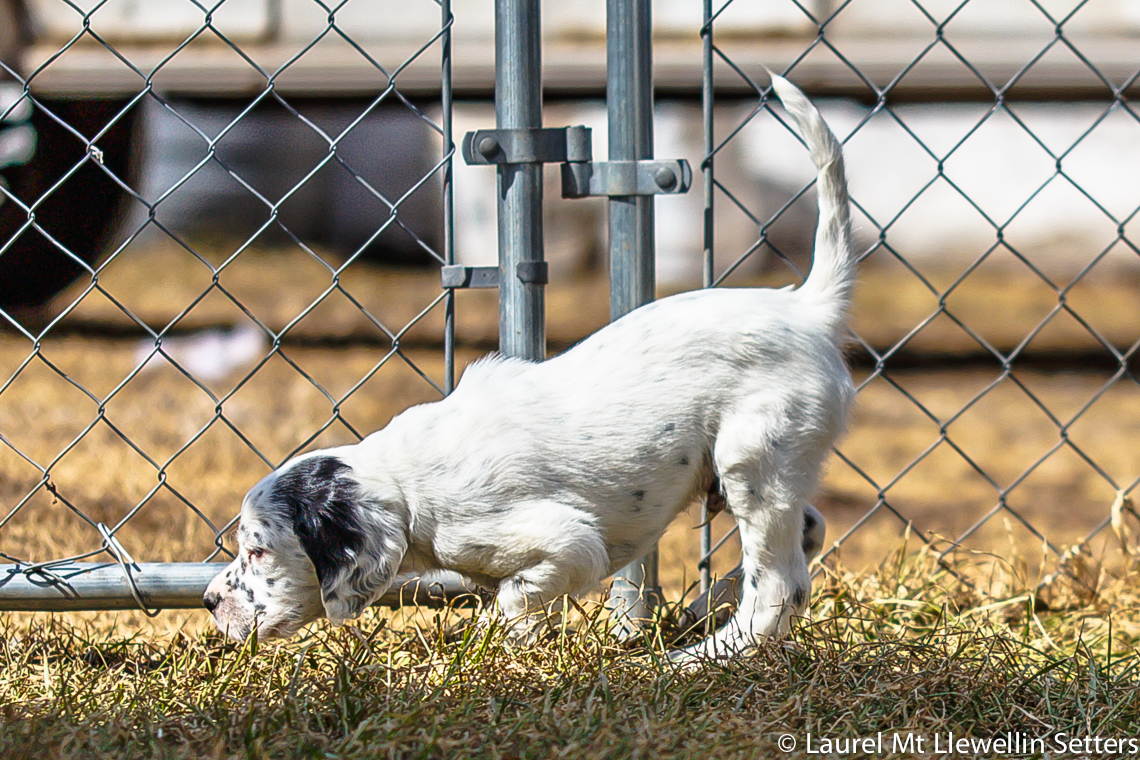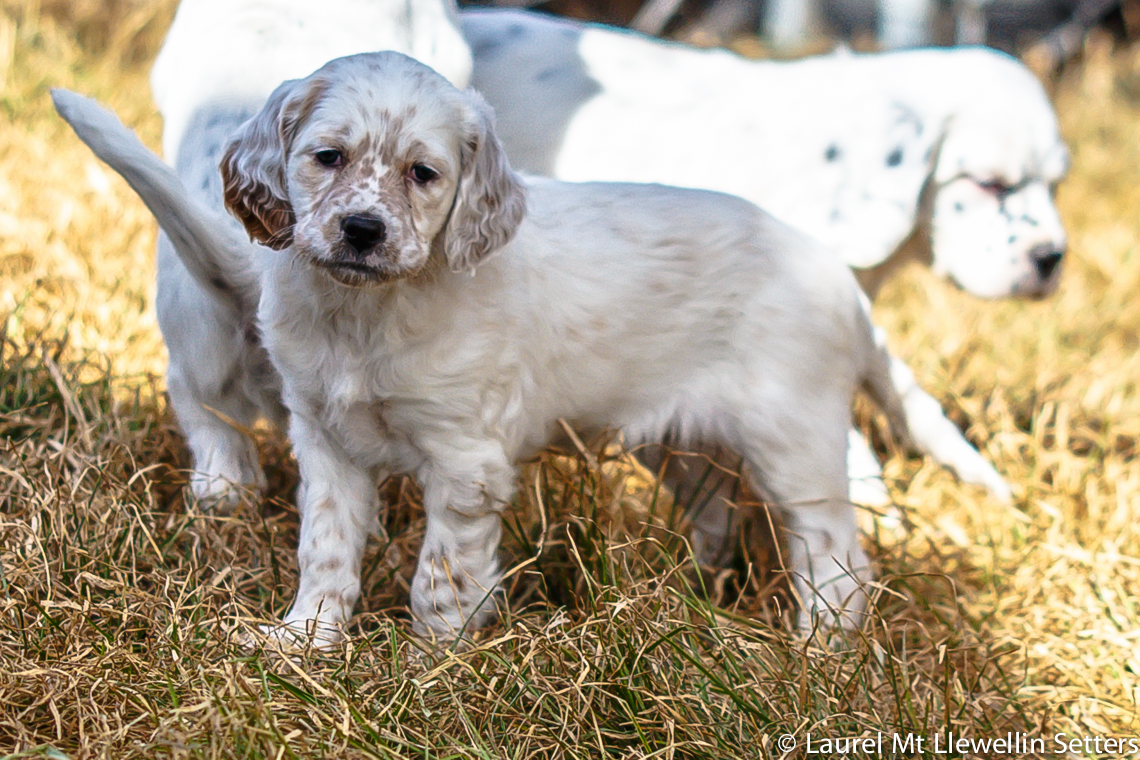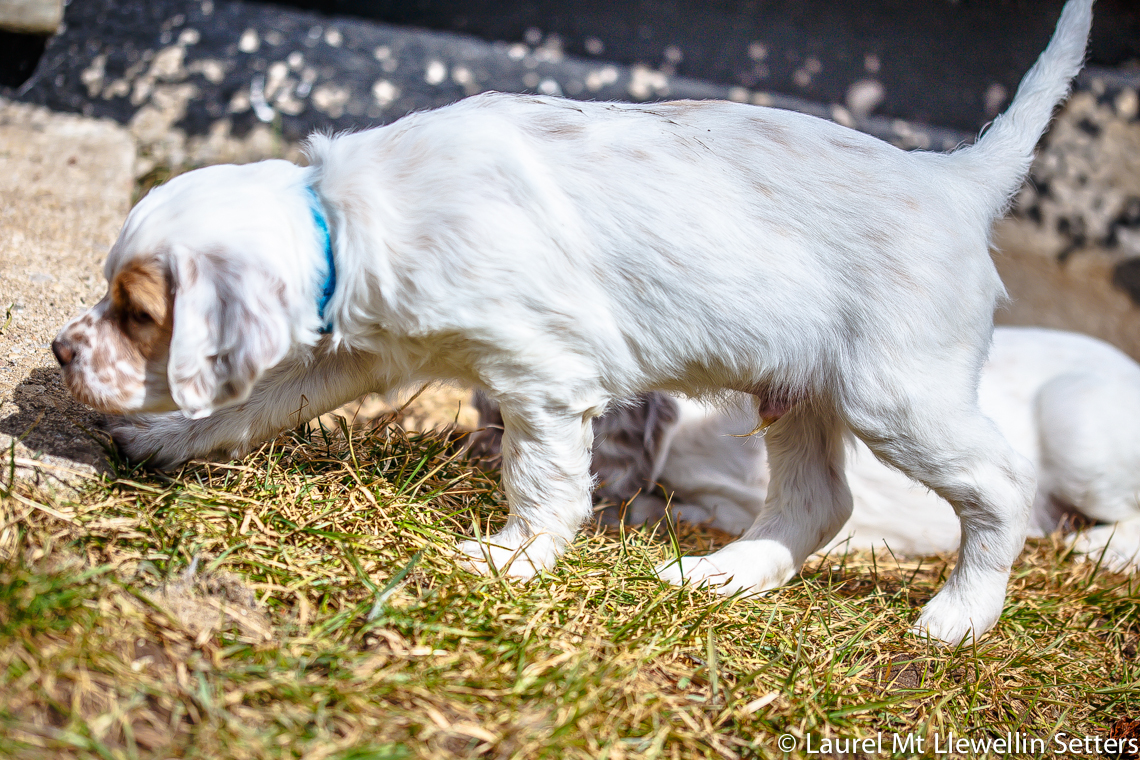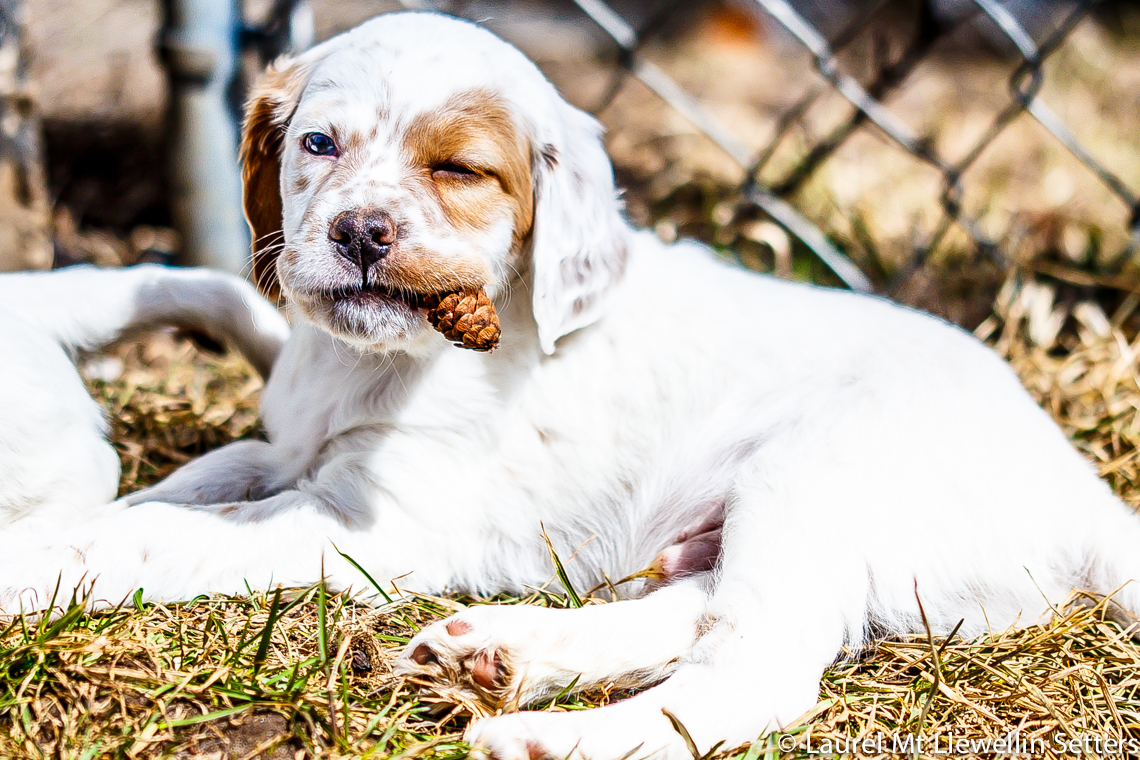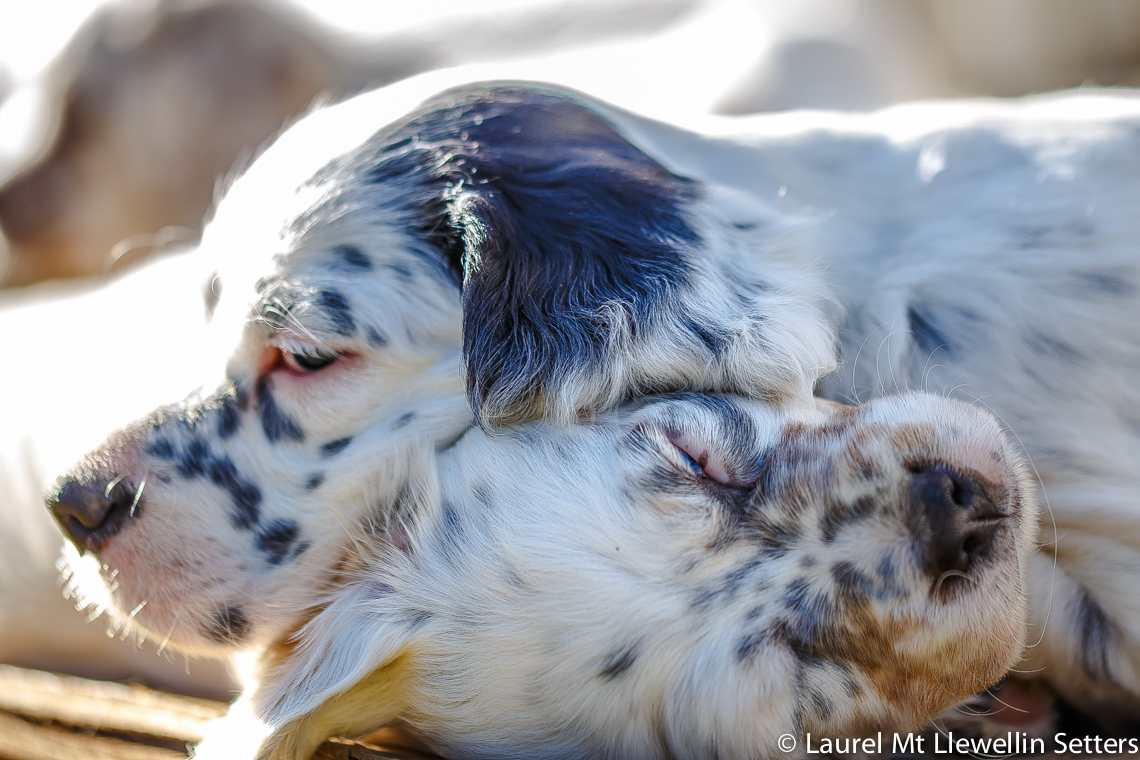 They really enjoyed being out. I loved they were happy puppies and I could watch them while I began the task of cleaning up the property, kennels, barn, garage, etc., start painting and making repairs after a brutal winter. It will take me weeks. At least I can finally start!
It was a great day–the puppies are tired and content, and I got to work outside while listening to the Sandhill cranes, tweetie birds, sea gulls, ducks, and as the sun set on our little farm in the UP, the male Timberdoodles mating display, which has become my favorite thing about spring. And now, I can barely type or keep my eyes open and all our Llews and the puppies are happy and quietly sleeping.
-Hug your Llewellin Setter tonight and I hope everyone is finally enjoying spring.
-M.