The Medalists are Six-Weeks Old; Picking Begins
My mission is to help you have a healthier dog and breeders to raise healthier Llewellin Setters puppies through educational content based on over twenty years raising, training, and breeding Llewellin Setters. To help support these efforts, this page may contain affiliate links. I may earn a small commission for qualifying purchases at no cost to you.
Hello all!
Well, the big day has arrived and the Medalists have turned six weeks old and the picking has started for some very excited folks. Within a few days all will have made their choices and know which darling will be going home with them in two weeks.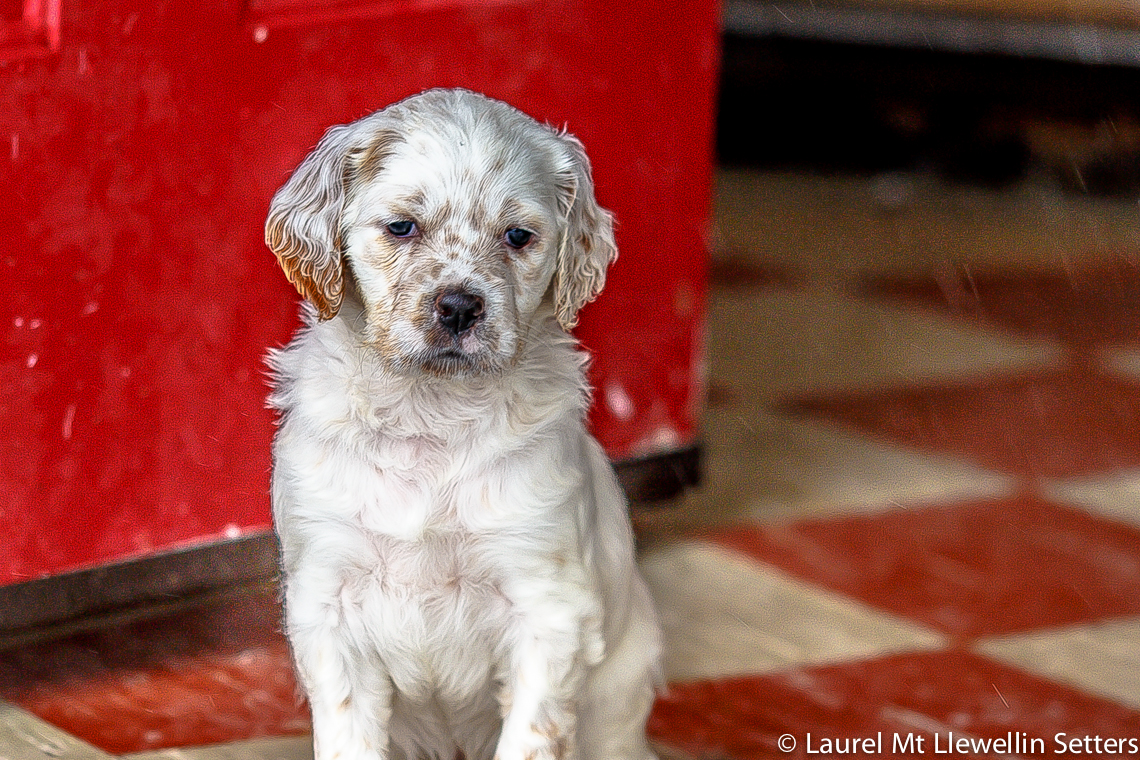 Update: Alana has been picked by the Fisher family.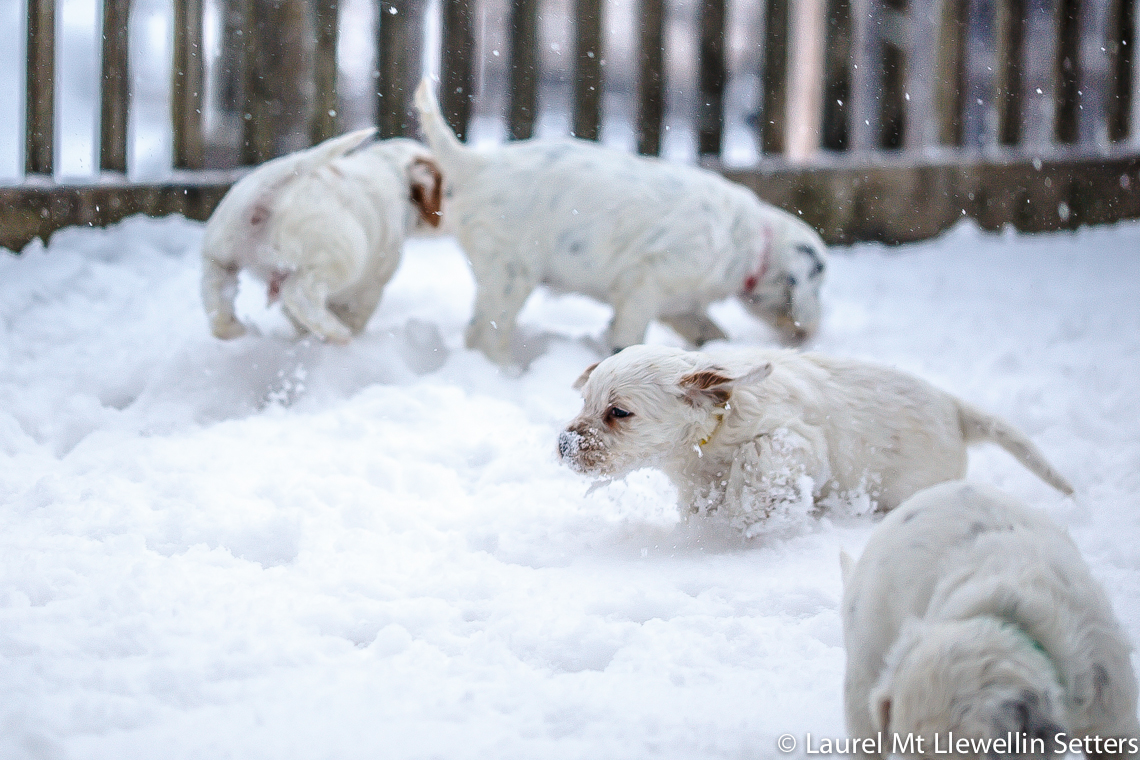 The pups are just simply fantastic. They are one of the most exuberant and intelligent litters I can recall. Everyone of them are so excited about anything presented to them. They got to get out onto the deck a few times over the past few days and they couldn't have been more excited. Many times pups will be hesitant about going out into the cold–or just going out that door for the first time. This bunch couldn't wait to get out! And I have to physically pick them up and put them back in the puppy room when it's time. They are having way too much fun exploring to go back in their room.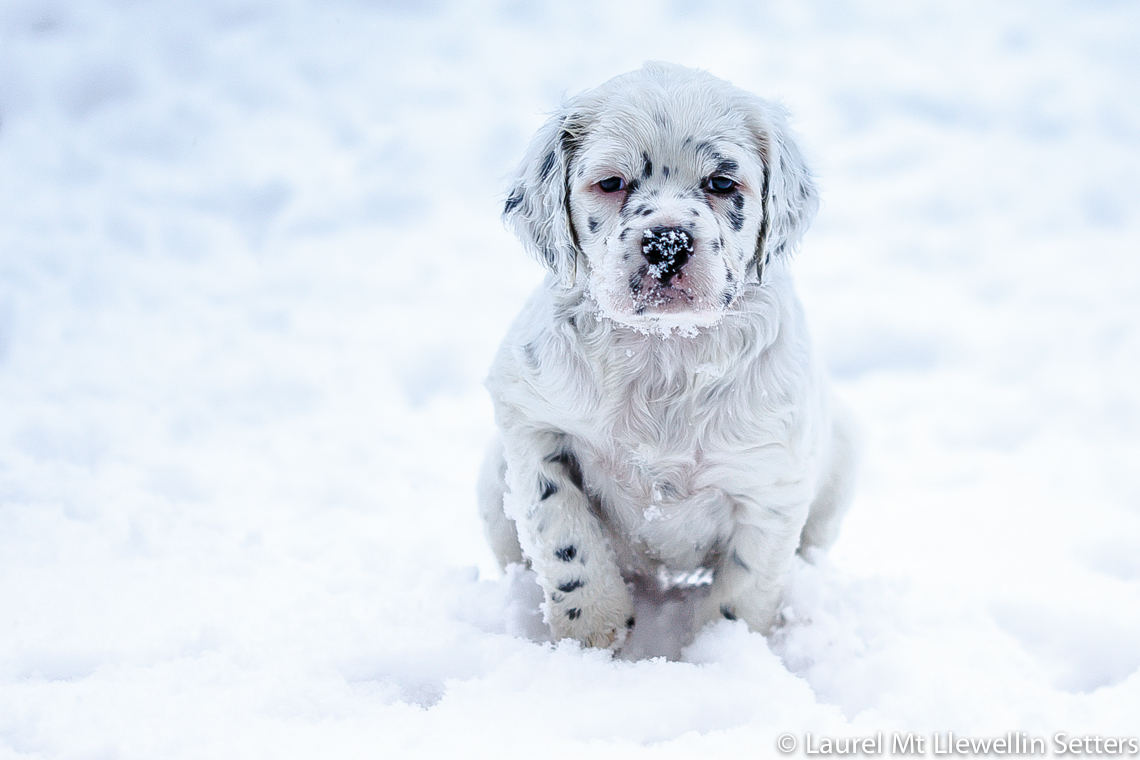 Update: Meryl's new name will be "Callie." She will fly to NJ to meet her new family, the Longs.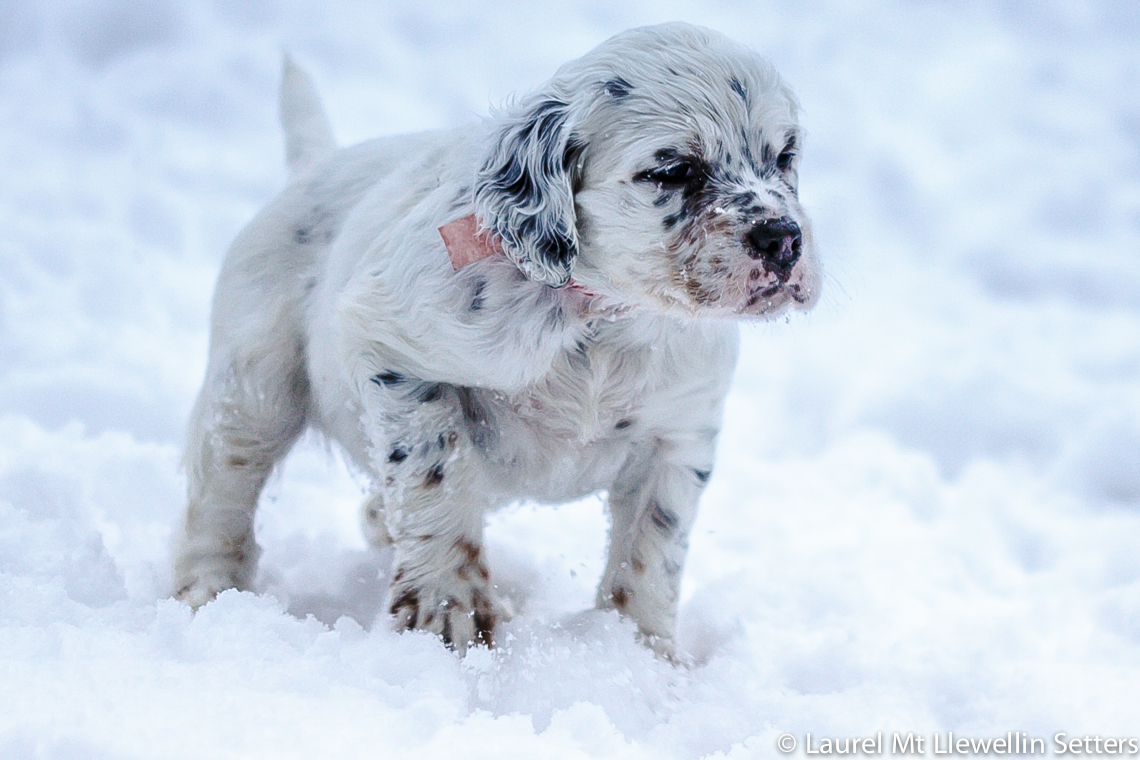 Sage was chosen by the Rosen family and will be flying to Ithica, NY.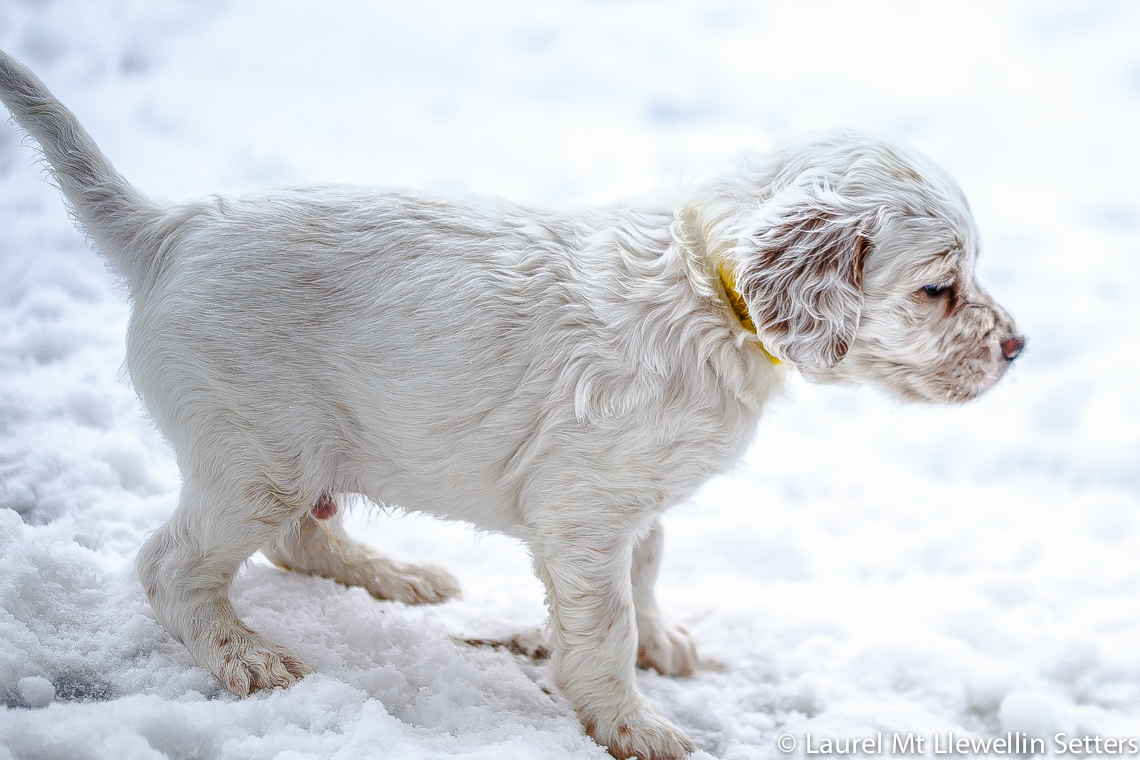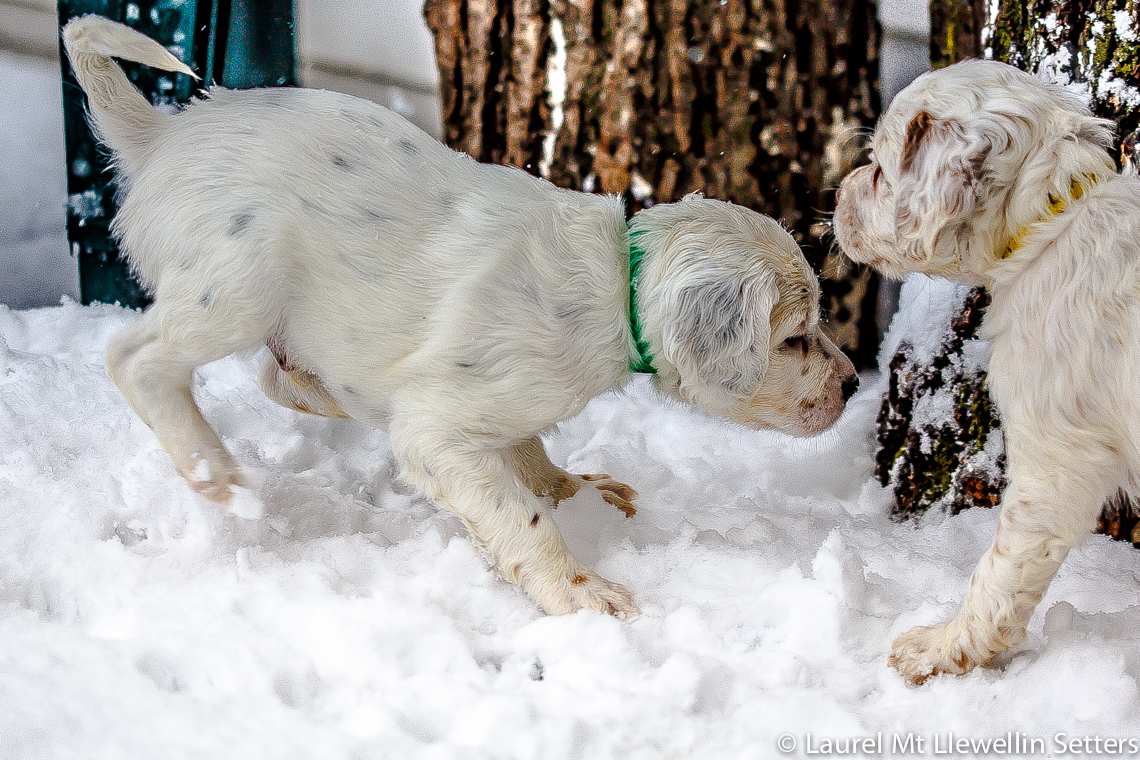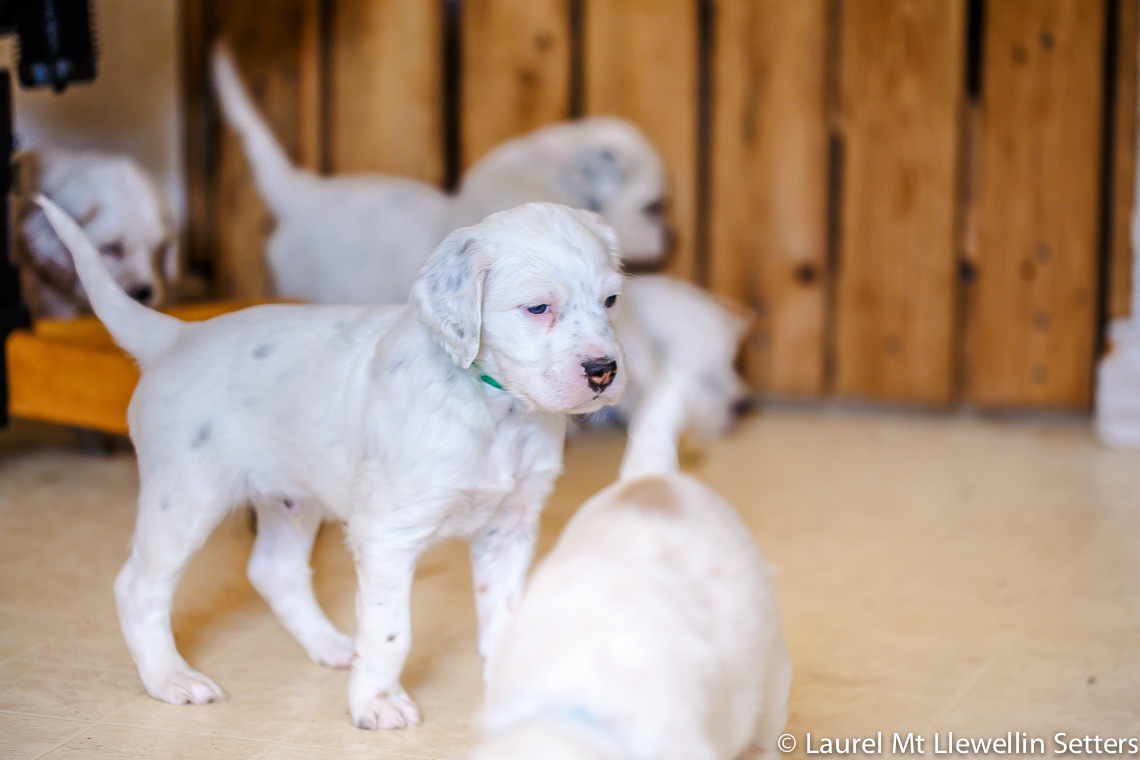 Update: Bode has been picked by the Conlin family and will fly to Boston.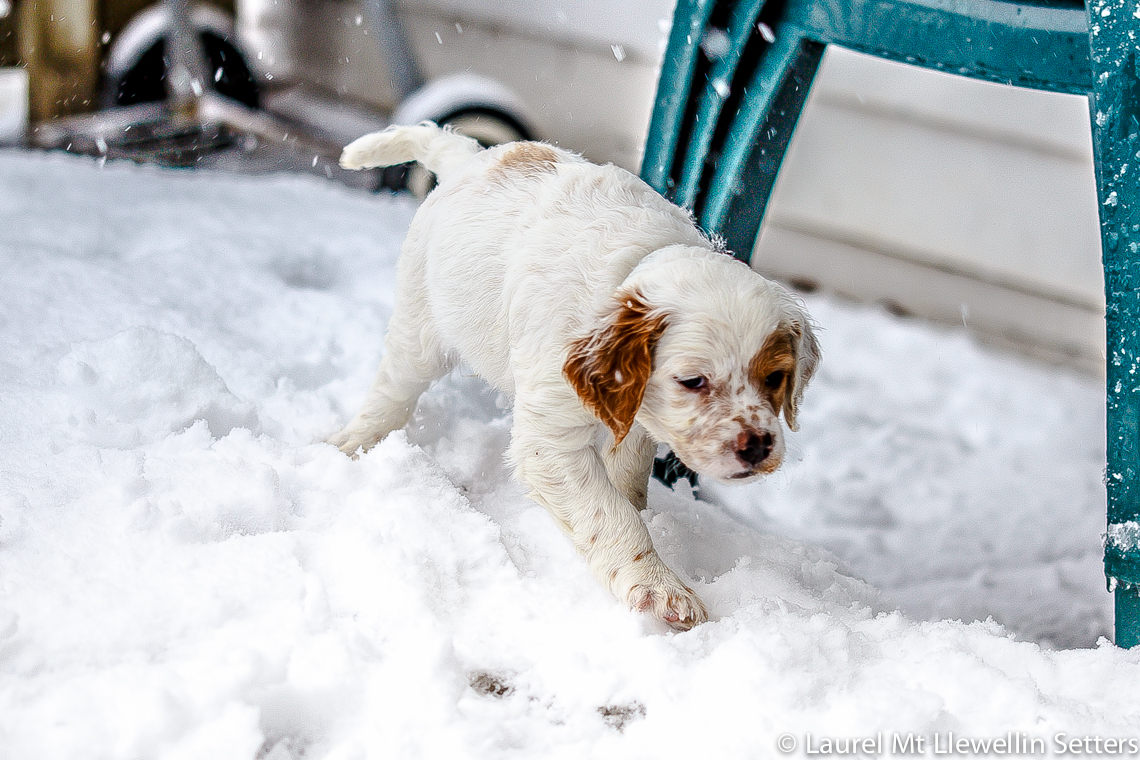 Update: Ligety has been chosen.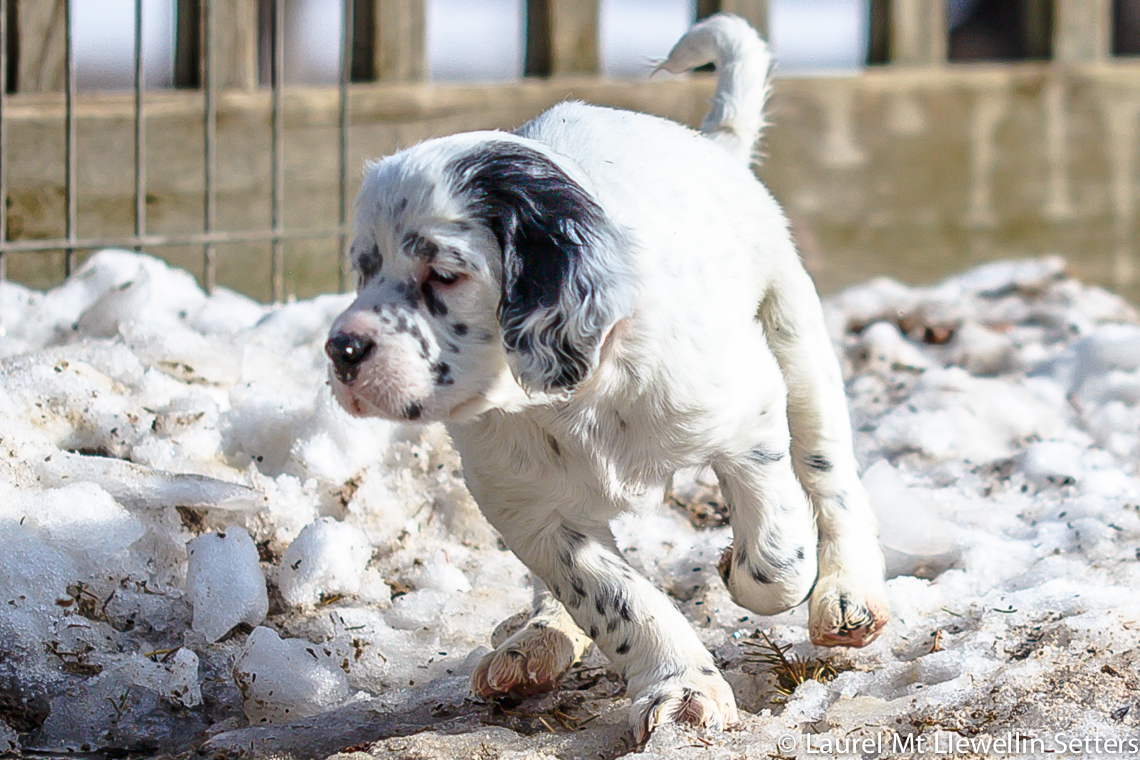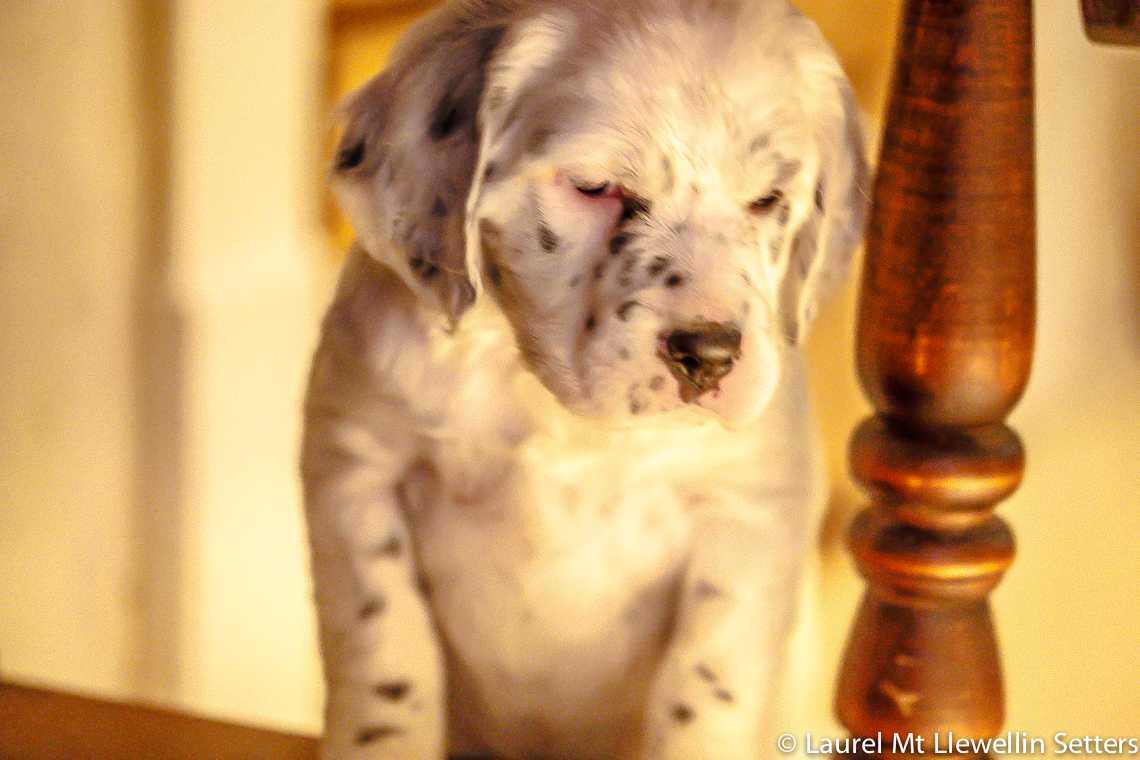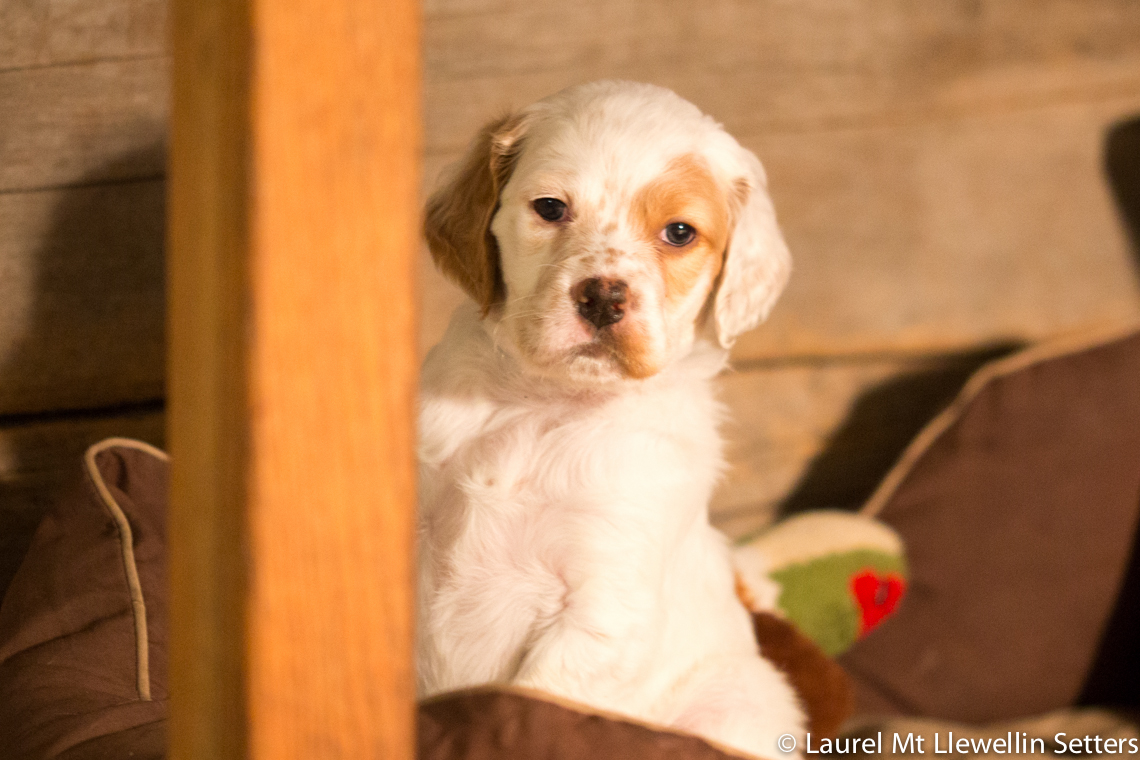 See lots more photos in the Flickr gallery–link is always in the right-hand column on this page. Or click here.
The puppy cam has been connecting fairly well until today–it's had the dreaded "connecting to server" message all morning. But there are lots of recorded videos on the Ustream area.
I am hoping things melt and dry up quickly so I can work on clean up of the yard after not seeing bare ground since November, and then get the pups out into the big yard for lots of fun. Lots of work until I can do that, but here's hoping!
Have a great day everyone.
-M.