Santana & Cowboy's Puppies are Here!
Hi all,
We are thrilled to let you all know Santana had her puppies yesterday, July 1st, 2015. She whelped four females and one male. All are white/black at this point (sometimes the tan in a tri-color pup does not show up until four-weeks or so). They are fantastic, chubby little squibbers and feisty! I am always amazed when within seconds of a pup's birth, their noses are going and they can find their way to the milk. Santana's pups are always like this. They are content and happy babes and Santana is doing fantastic and looks like a million bucks. She always makes motherhood look easy-peasy.
Because this is the week of Independence Day celebrations, I think we should go with a patriotic theme. We used the theme, "Patriots," several years ago, but I think we could do it again, what do you think? Star, Abby, July, Indy?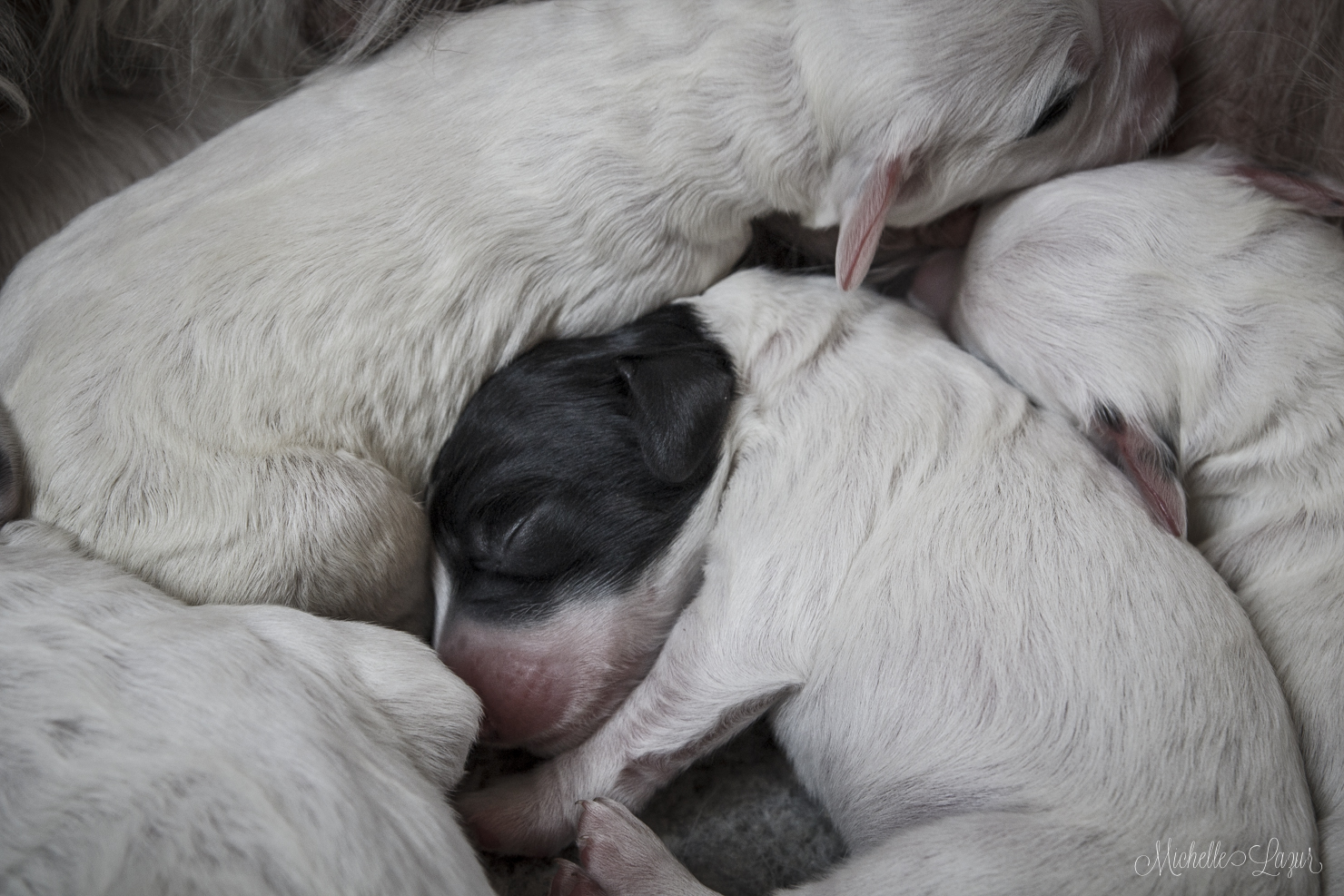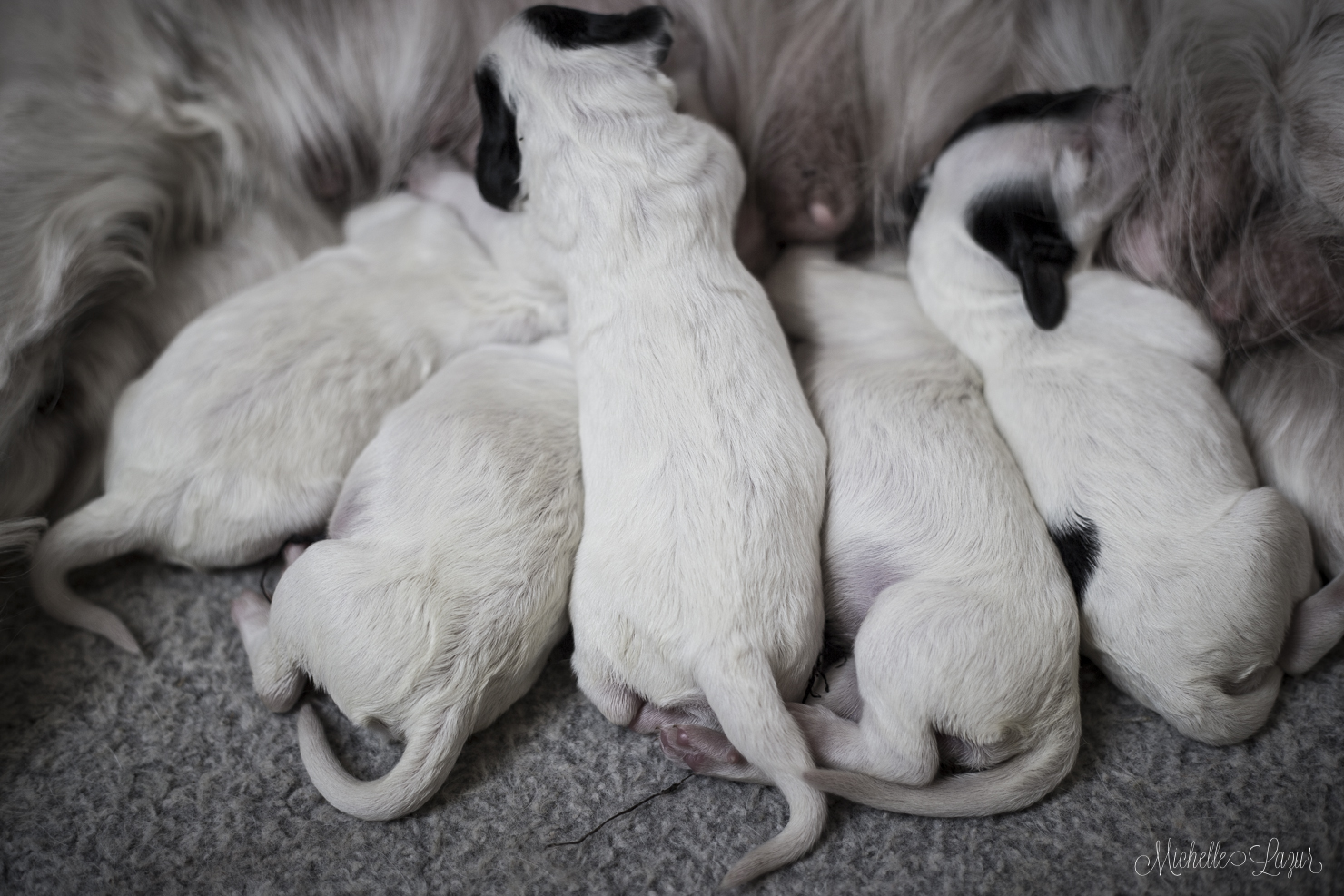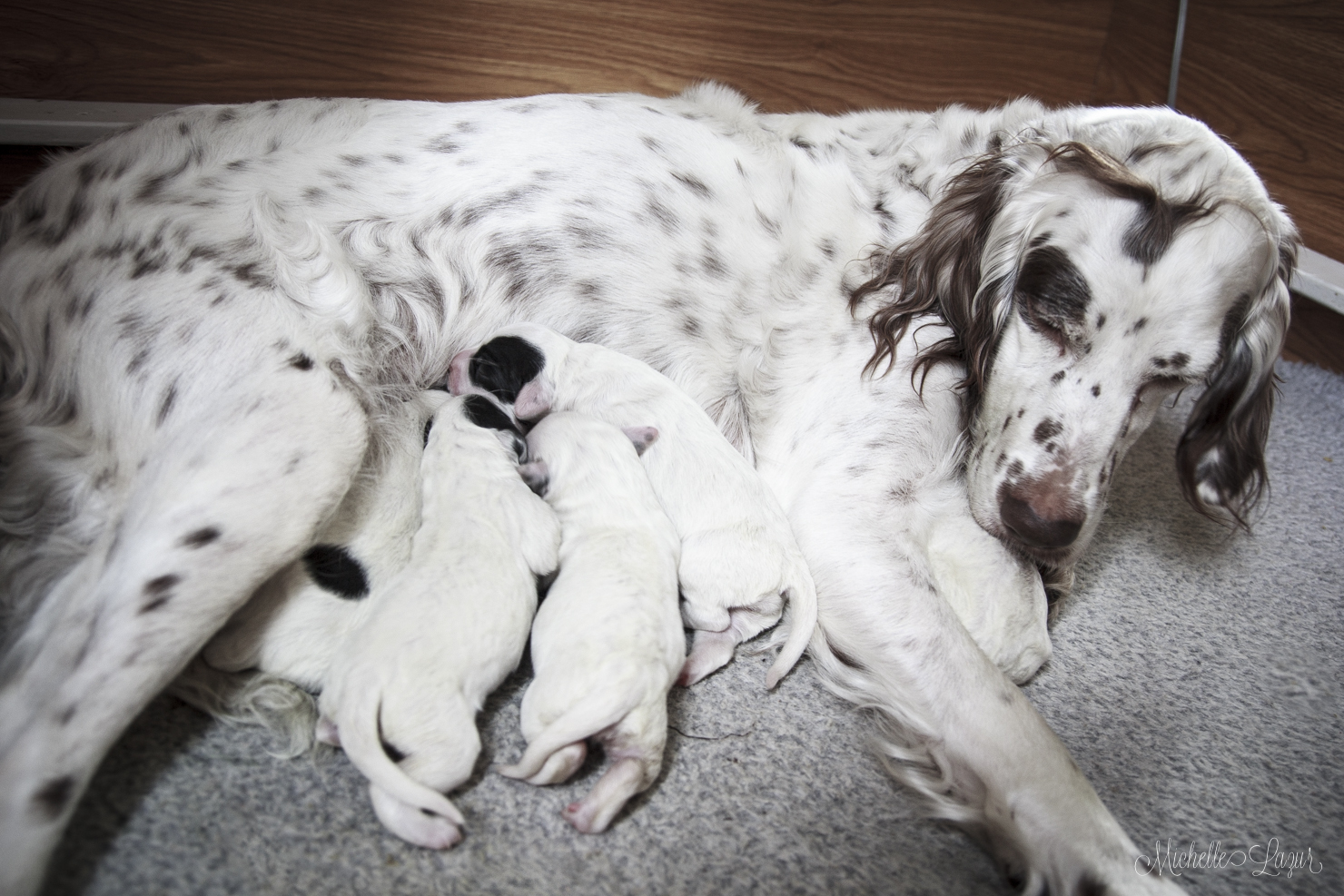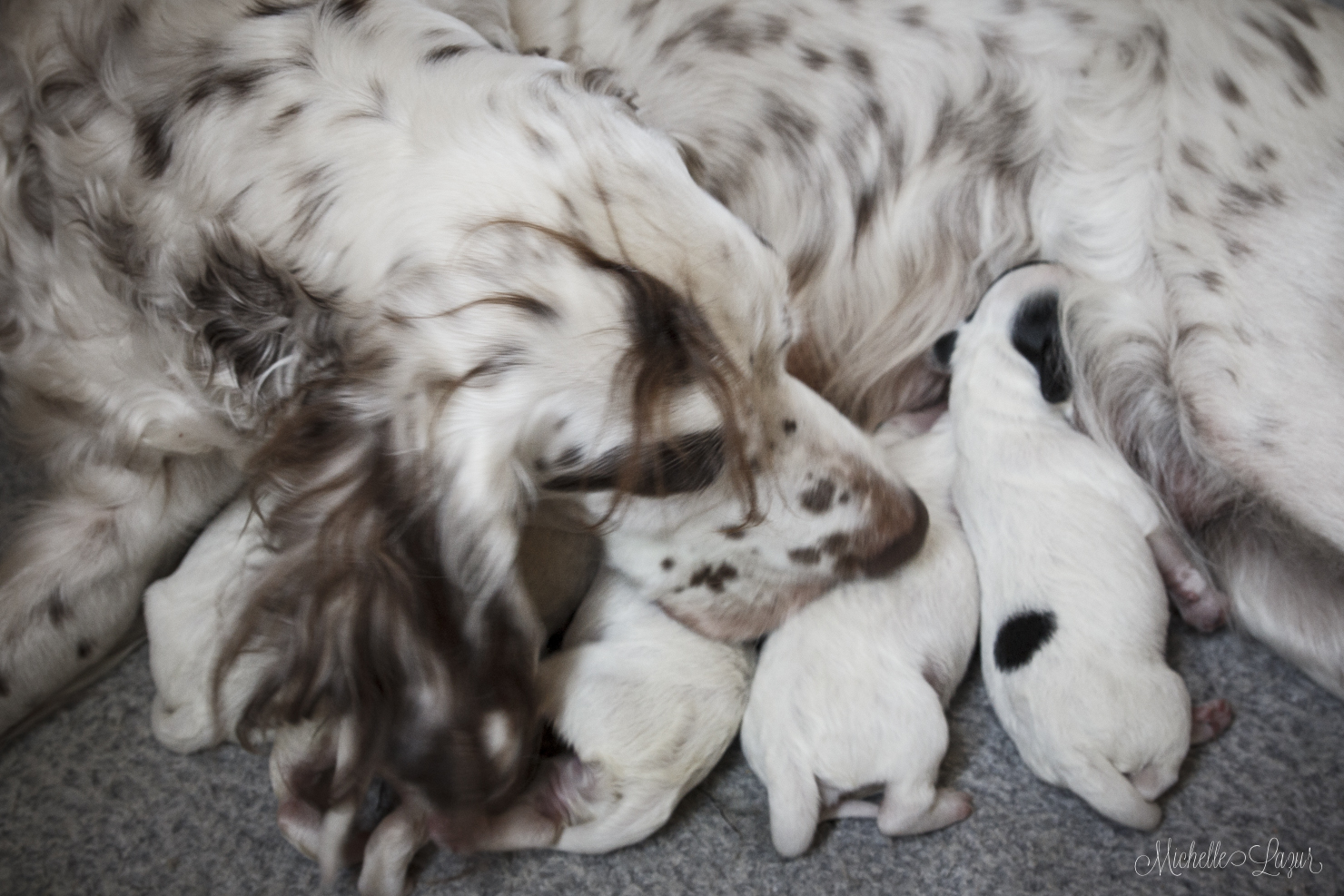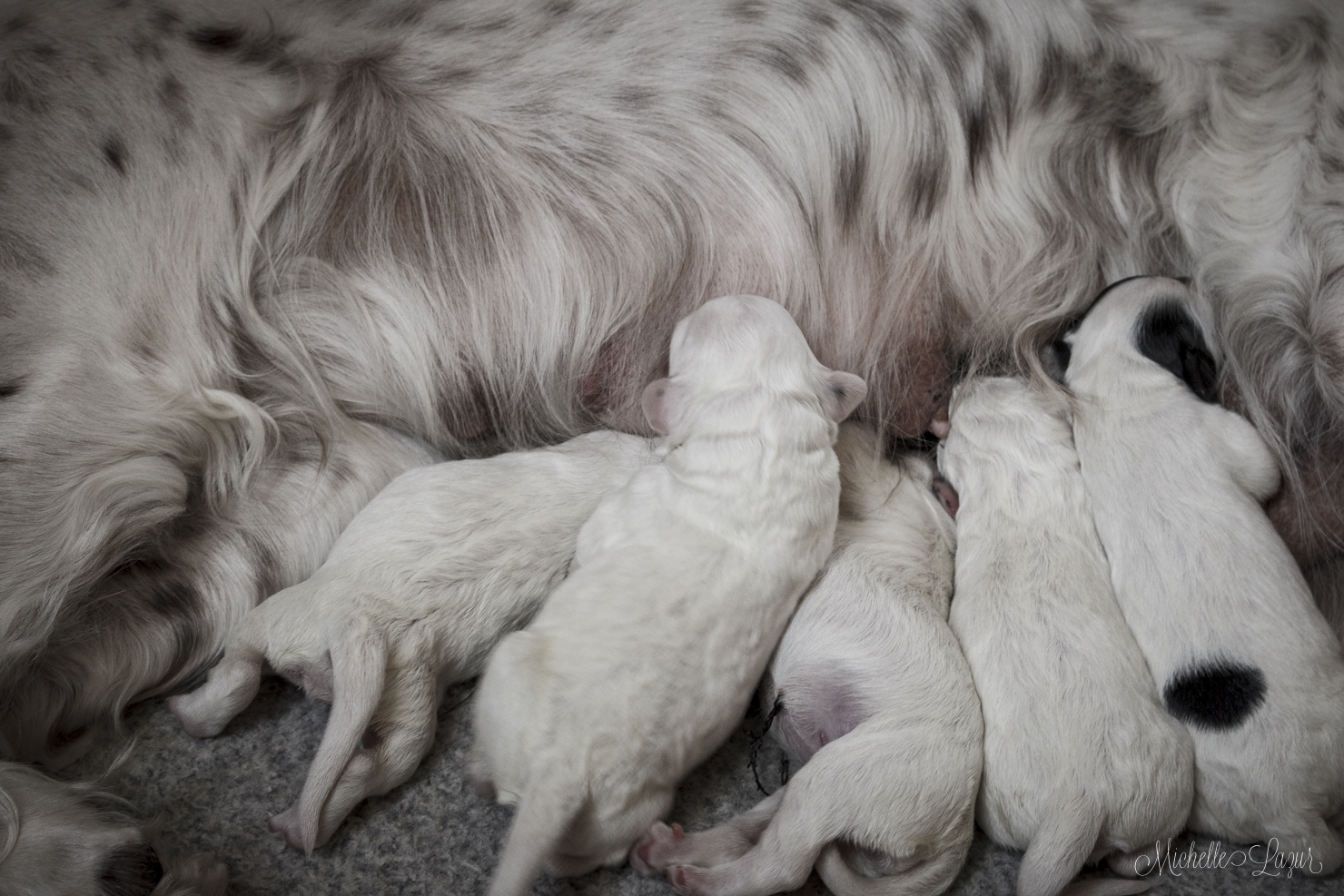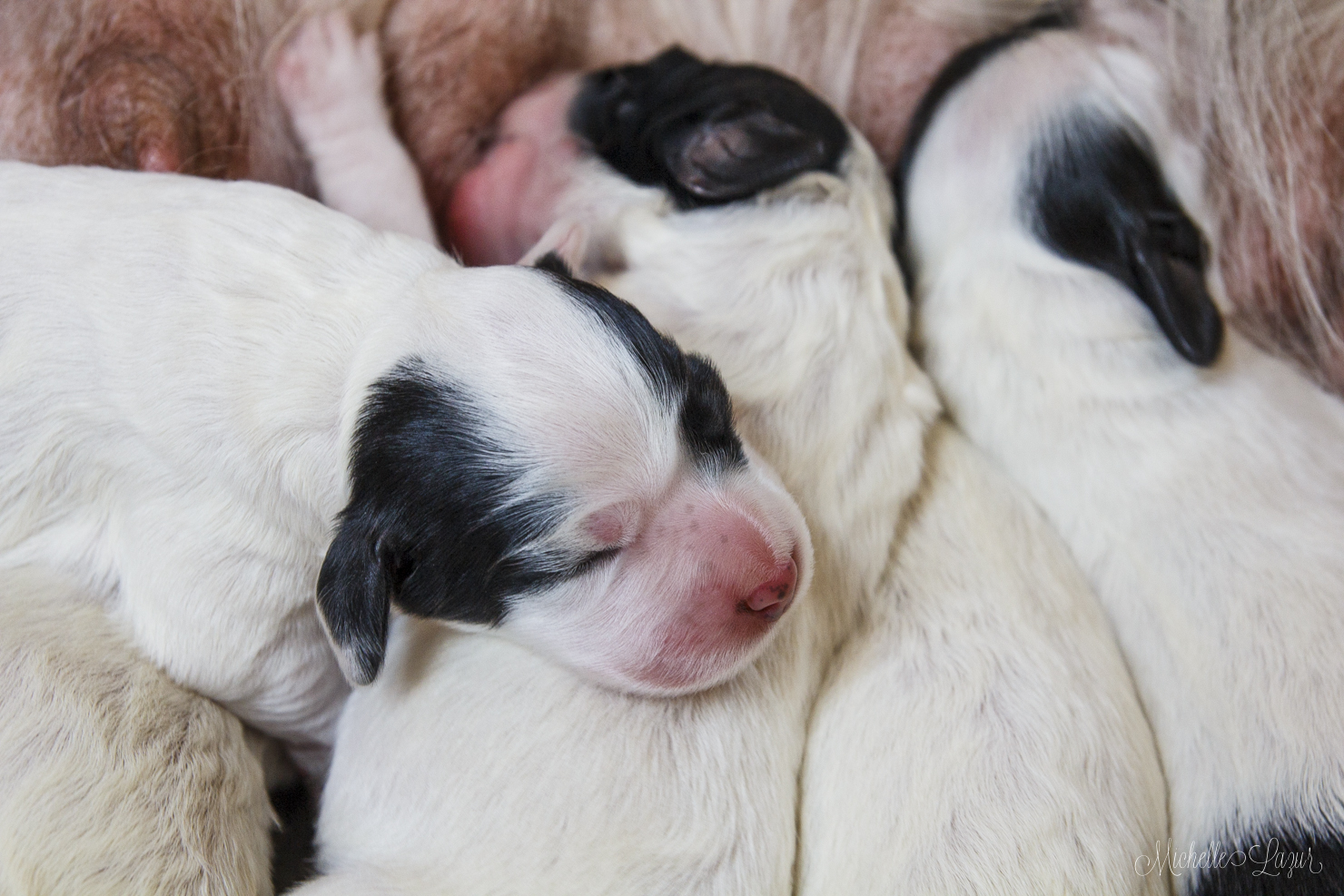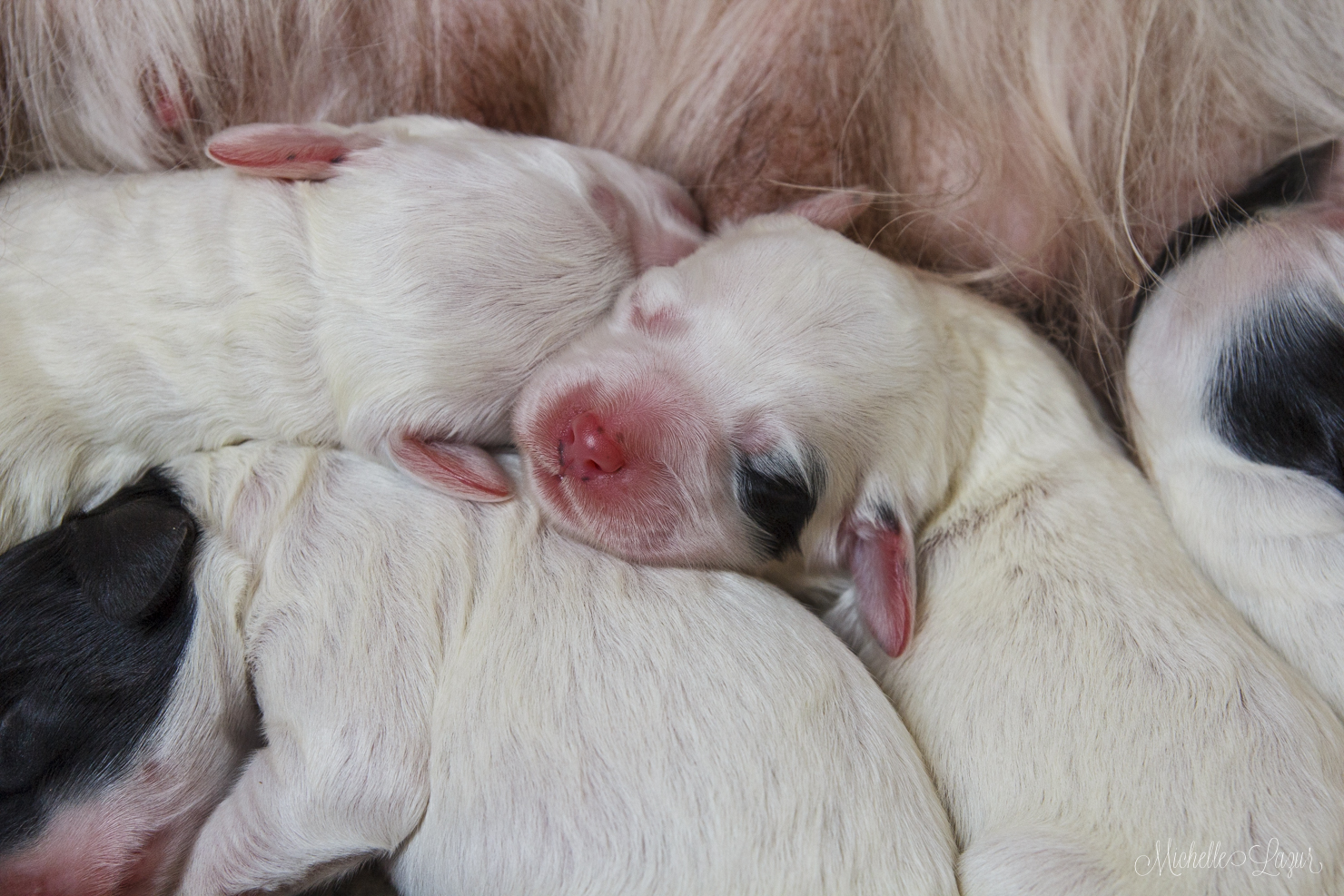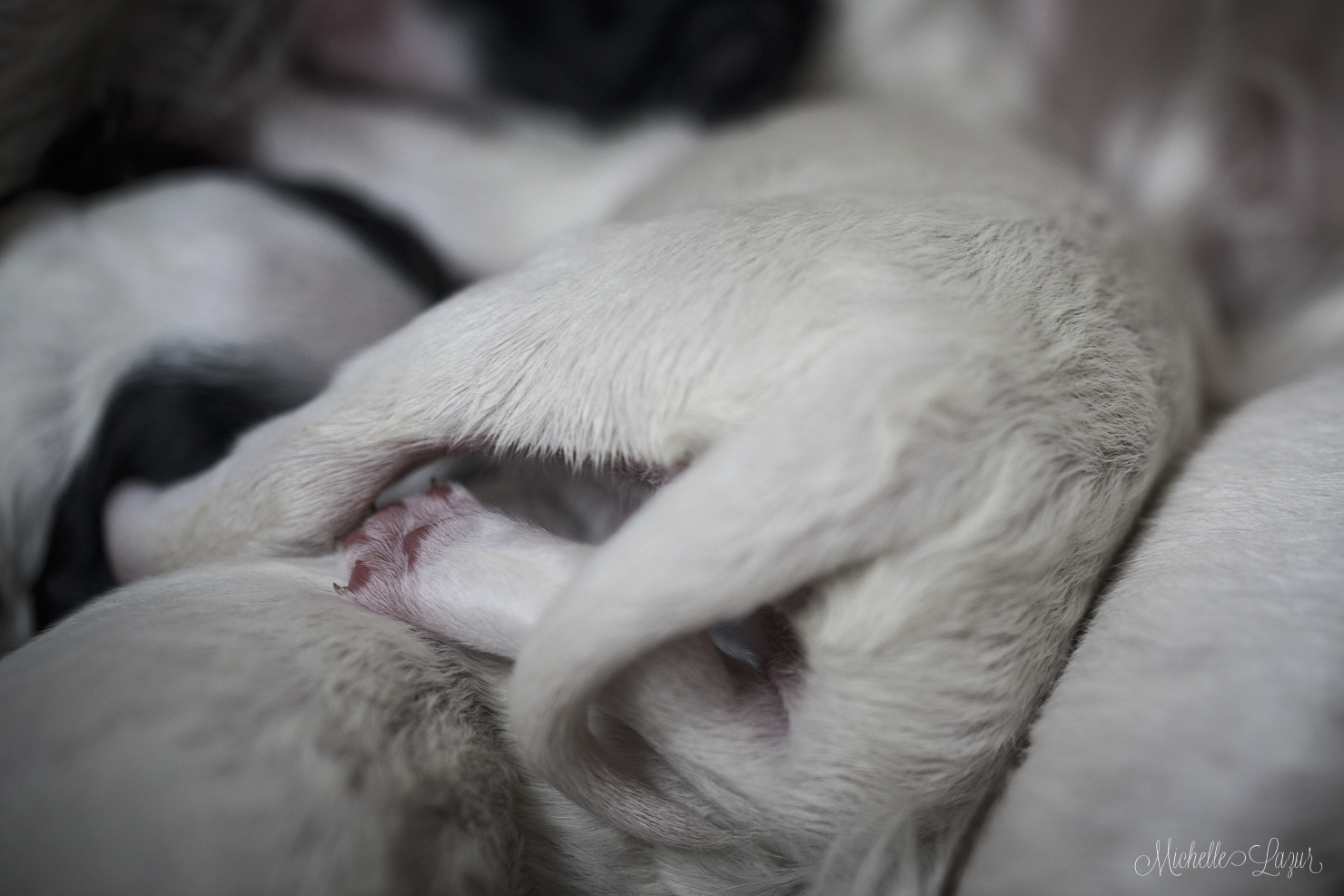 Cutie-pies and cute puppy-bums! 🙂
Hope all is great in your world and you are enjoying summer.
Hug your Llewellin Setter tonight!
-M.