The Independence Litter–Santana x Cowboy–Update
My mission is to help you have a healthier dog and breeders to raise healthier Llewellin Setters puppies through educational content based on over twenty years raising, training, and breeding Llewellin Setters. To help support these efforts, this page may contain affiliate links. I may earn a small commission for qualifying purchases at no cost to you.
Hello all,
Please pardon the long delay in updates again. I've been away, but am back and getting caught up.
Santana & Cowboy's puppies are absolutely beautiful and the most darling little squibbers. They are enjoying going outdoors to play. Today, August 5th, they turned 5 weeks old. I have a lot of photos to take to get everyone ready for picking in a week! I hope you are ready for a really fun week and tons of photos.
The pups have had two dewormings and will have their first immunizations next week. They are growing up beautifully and learning new things everyday. I introduced a crate and they love sleeping in it already. They are being offered softened and dry kibble and are reaching the stage that they seem to prefer the dry over the softened.
We are taking them outside at least twice a day and they absolutely love exploring, climbing, digging, etc. I love watching them walk around with high tails and noses in the air. I love raising Llewellin Setter puppies!
Here are a few new photos for you: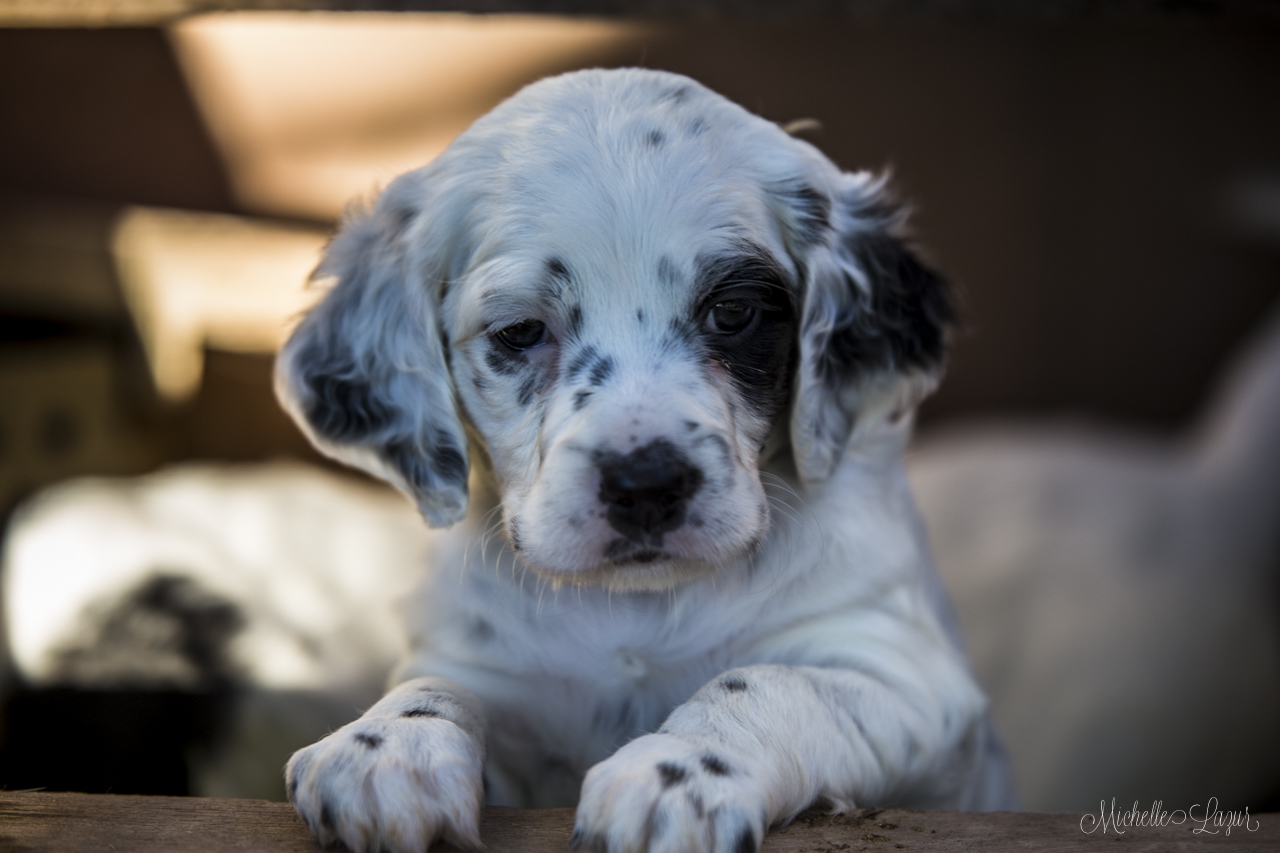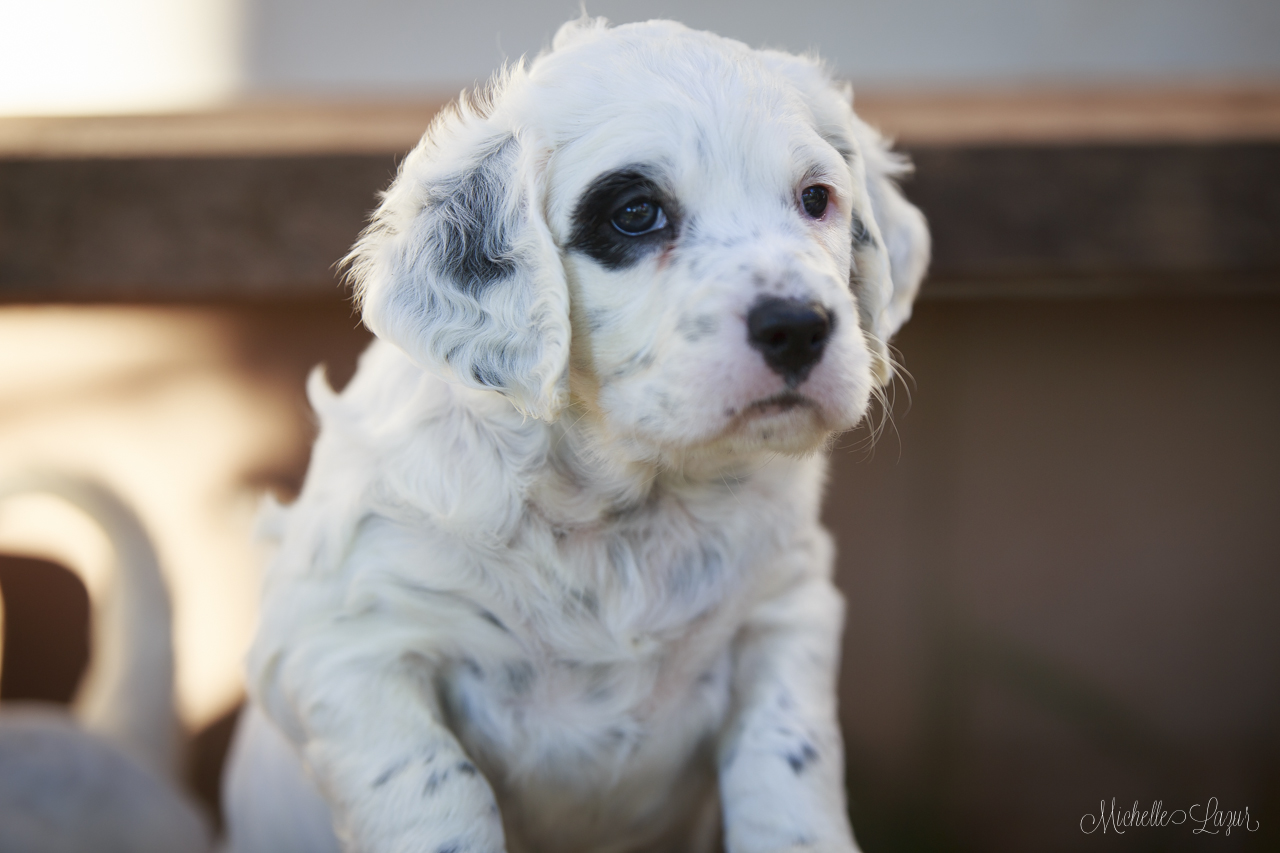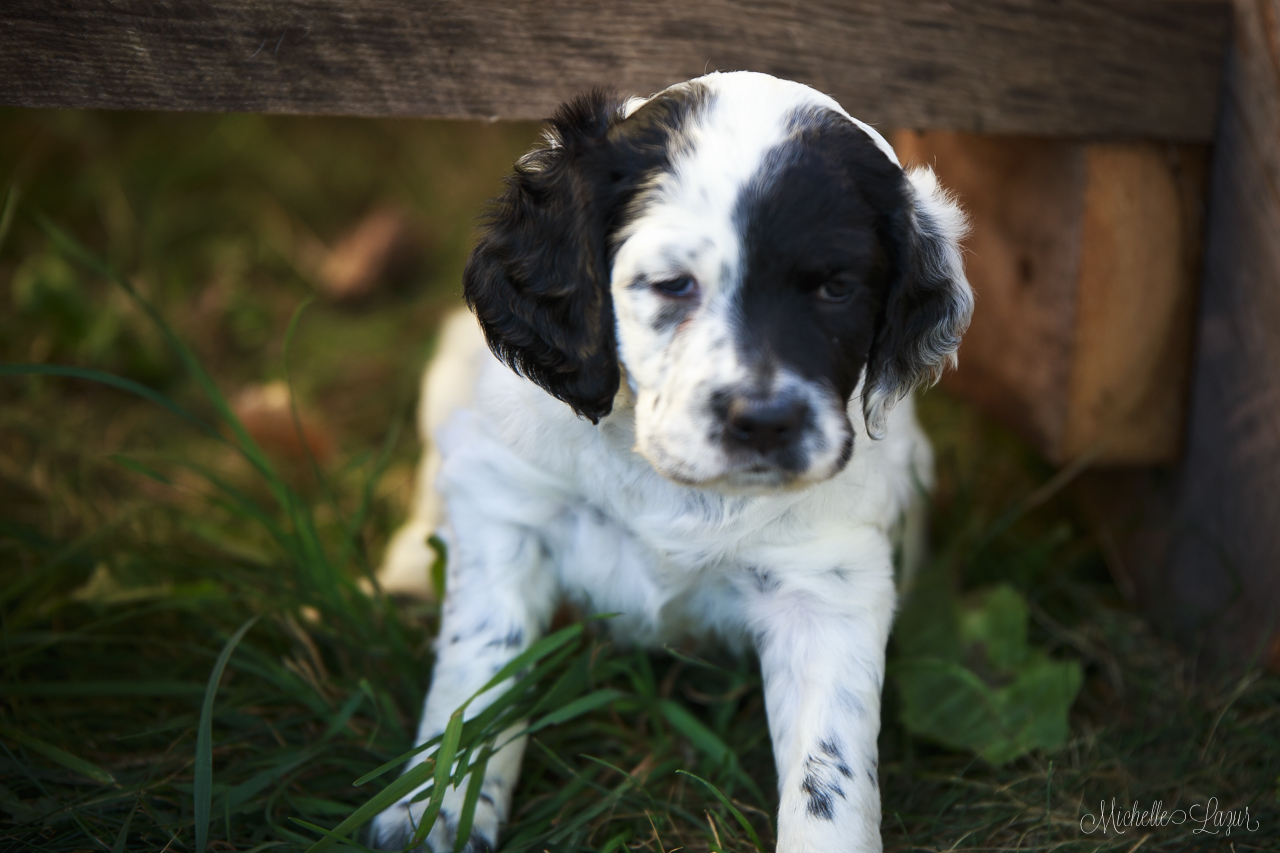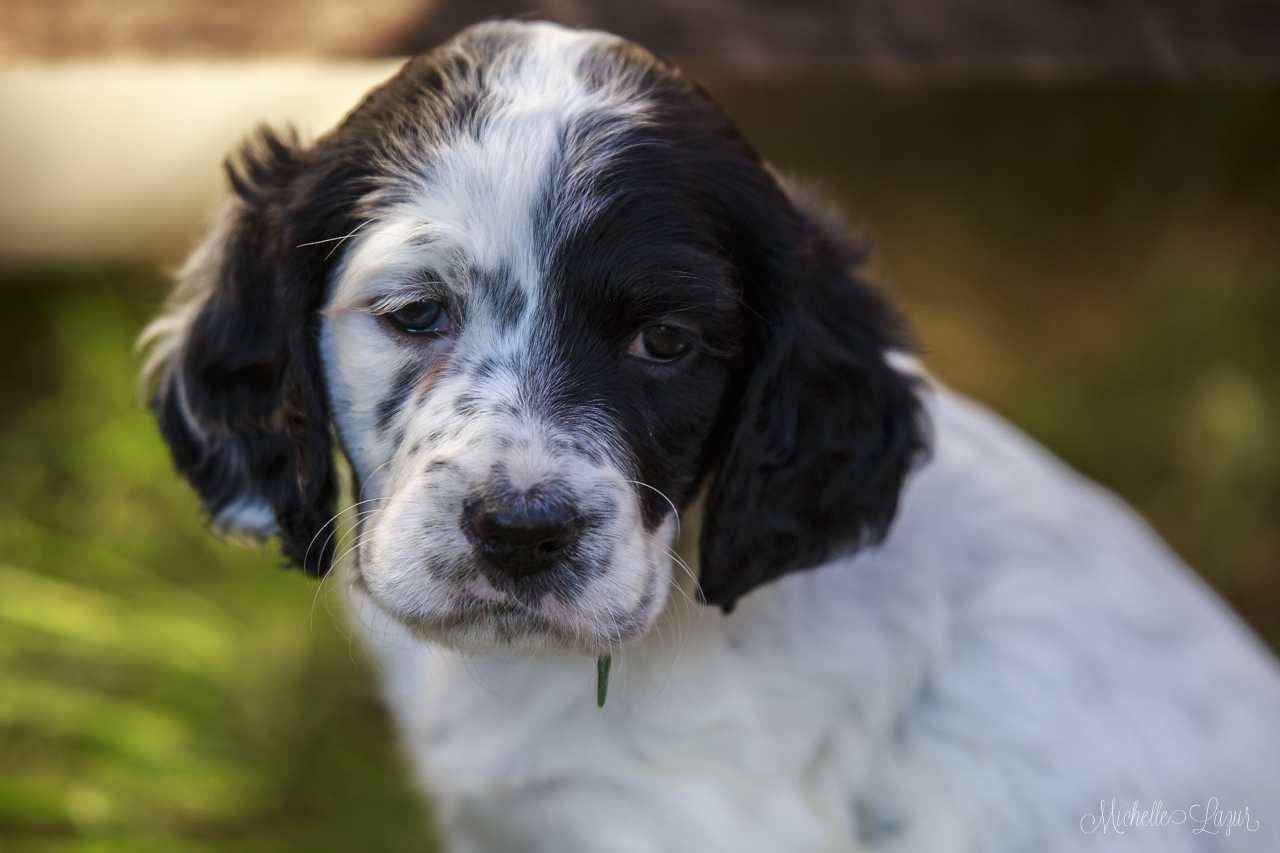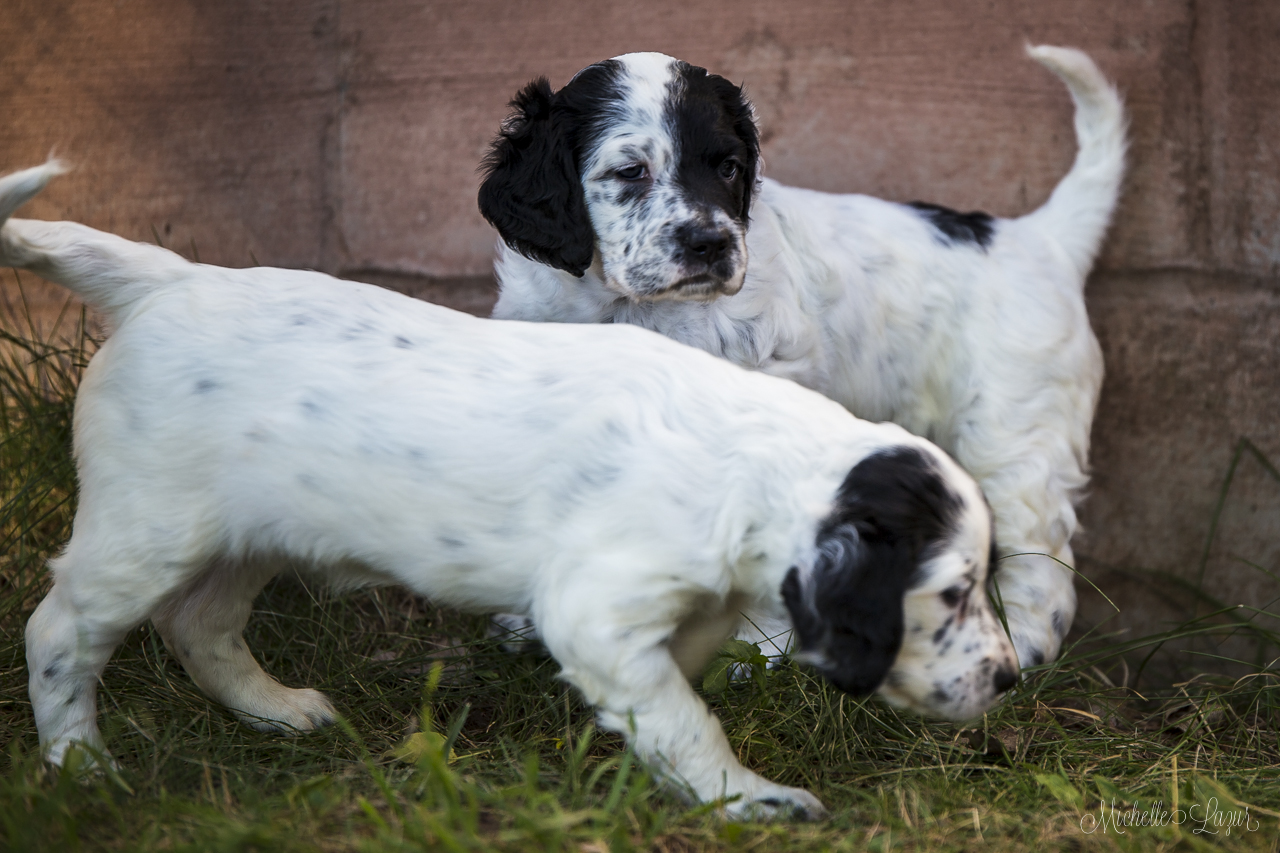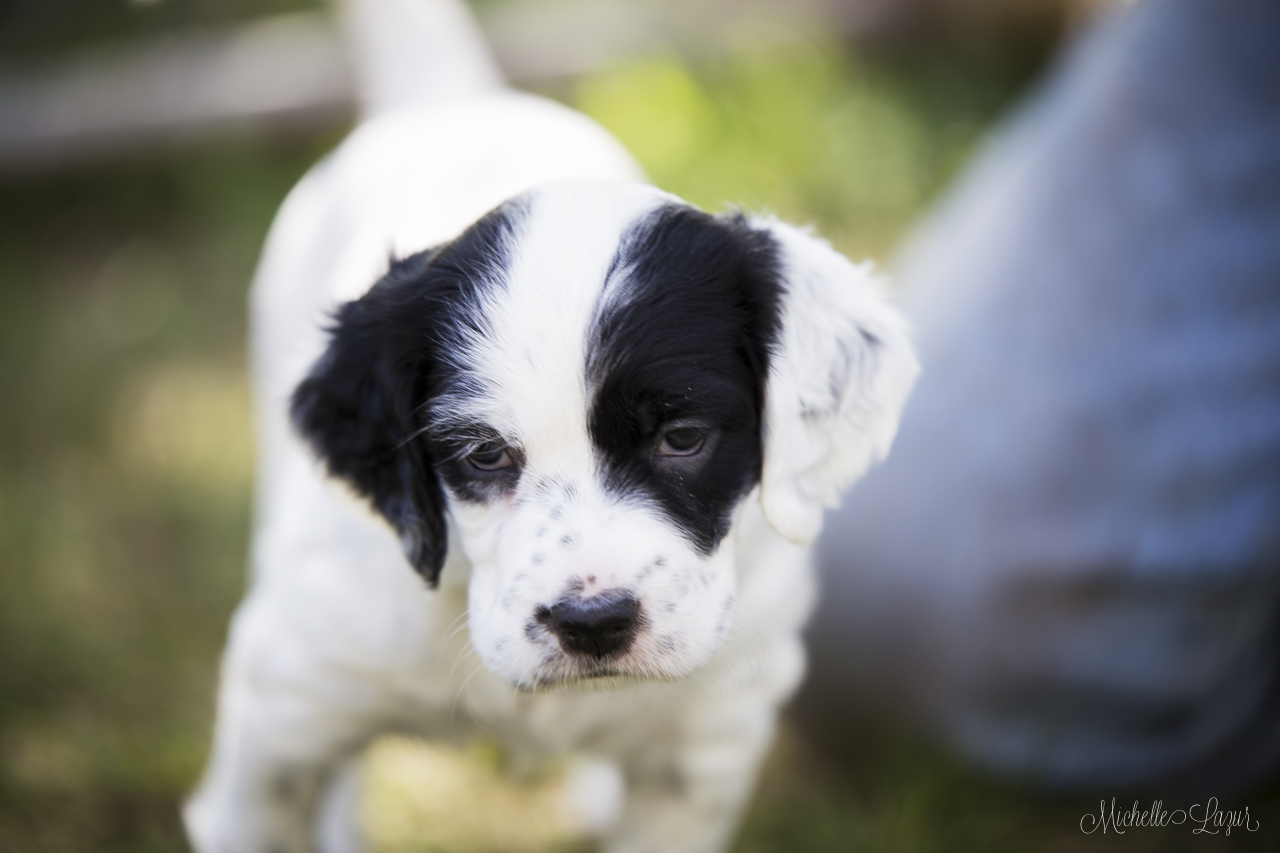 As said, stay tuned for lots of updates and photos this week.
Hug your Llewellin Setter tonight!
-M.
Quick links: