The Picking Begins (Santana x Cowboy Independence Litter)
My mission is to help you have a healthier dog and breeders to raise healthier Llewellin Setters puppies through educational content based on over twenty years raising, training, and breeding Llewellin Setters. To help support these efforts, this page may contain affiliate links. I may earn a small commission for qualifying purchases at no cost to you.
The big week has finally arrived and some very excited folks can be picking their pups from the Independence Litter, born July 1st, 2015.
They are now 6 weeks old and are a blast! They have taken over our spare room and spend the nights there, but mostly prefer to be outside. I leave the door open and they have their choice of being in or out in the play area. They prefer hanging out in the play area and sleeping under the stairs. Funny.
I get them out for big play at least twice a day and they love exploring, going strait for "cover" areas where they hide, pounce, point, and just have a blast. They are showing all the makings of incredible, natural bird dogs, making it difficult for folks to pick.
I'll keep you updated, or you can keep tabs on which are picked and which pup will be available (there will be one female available) on the Santana x Cowboy litter page.
Here are a few photos: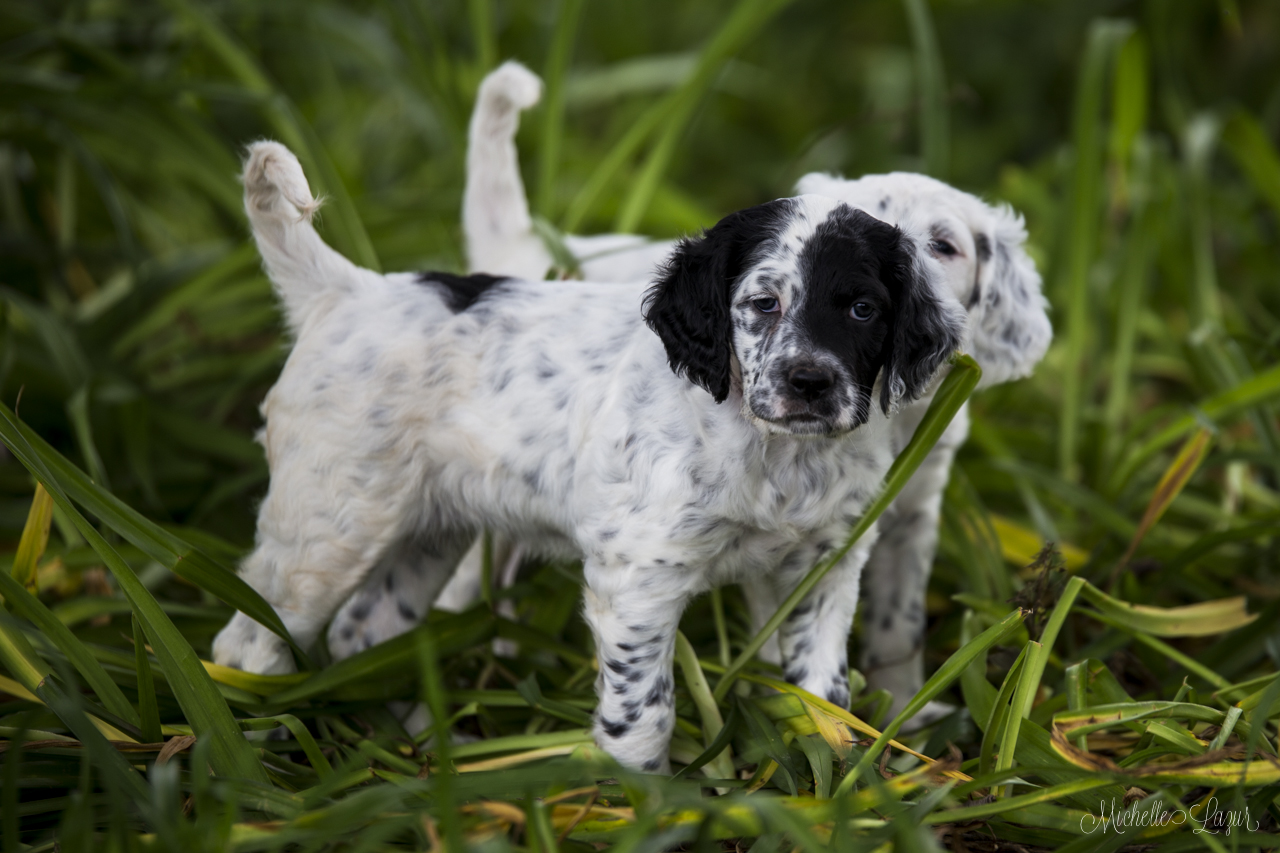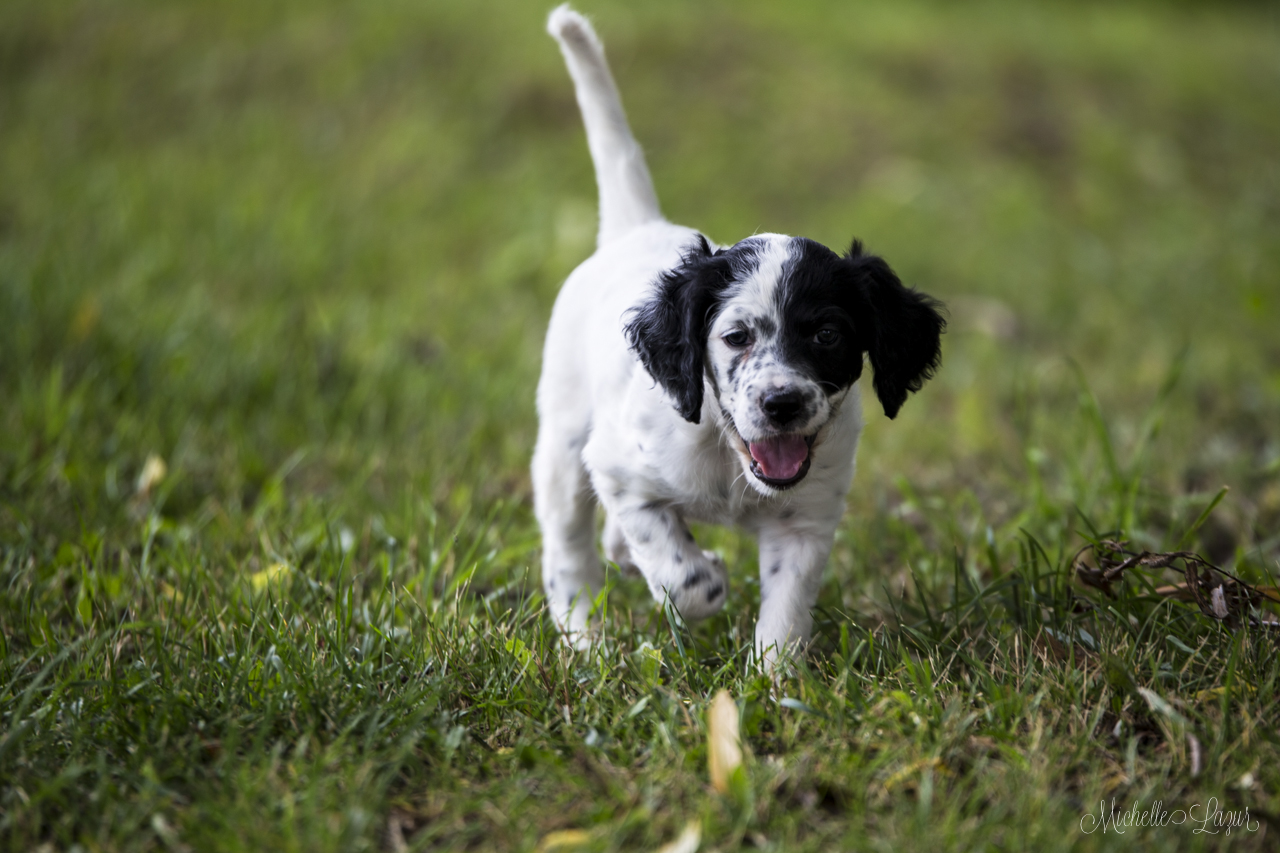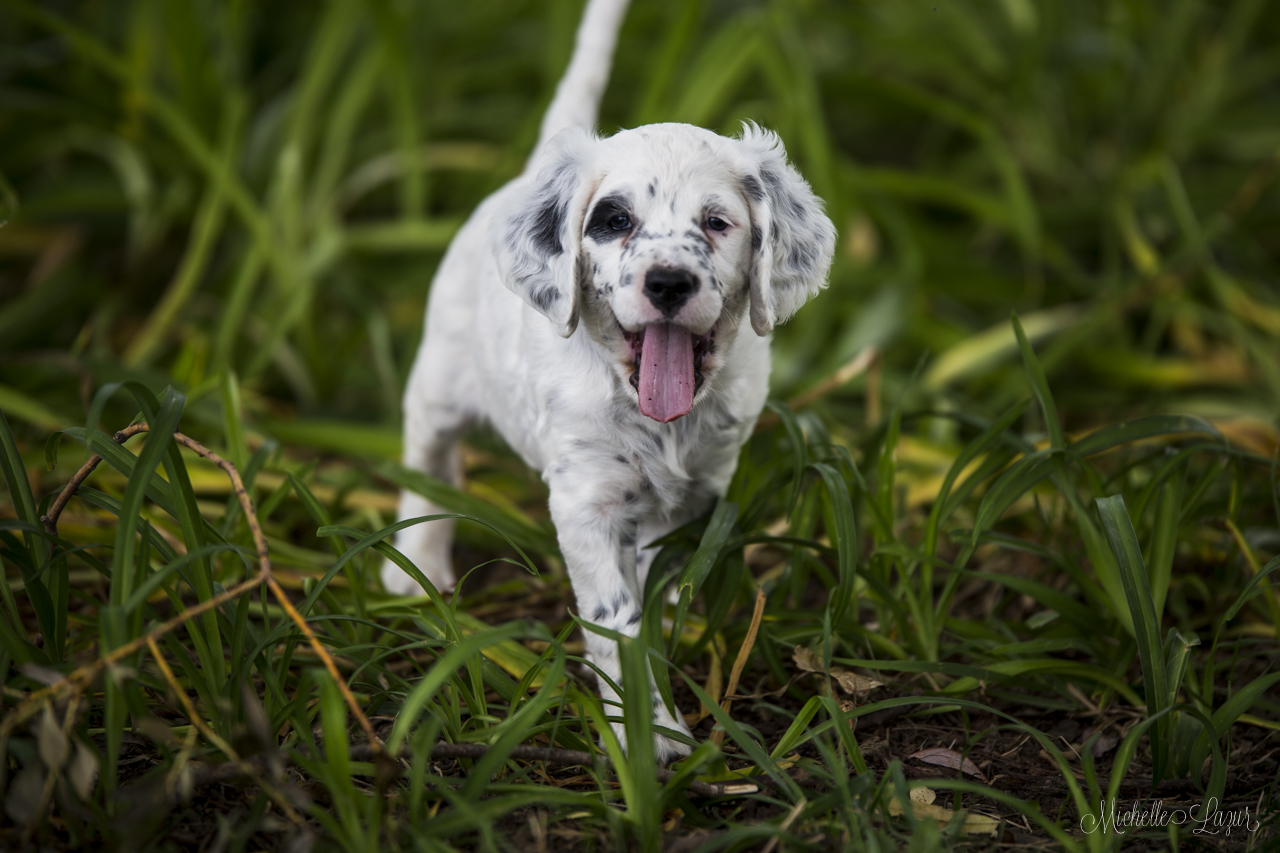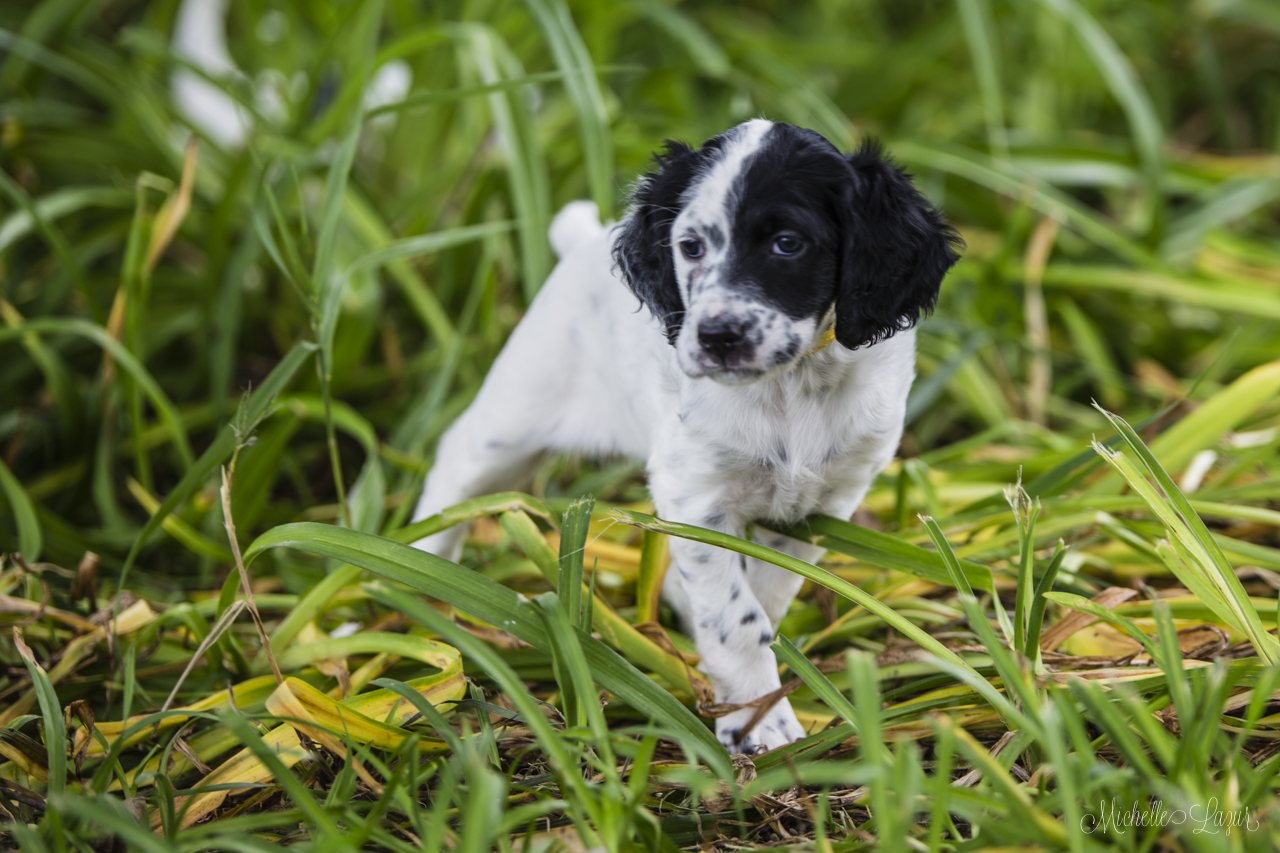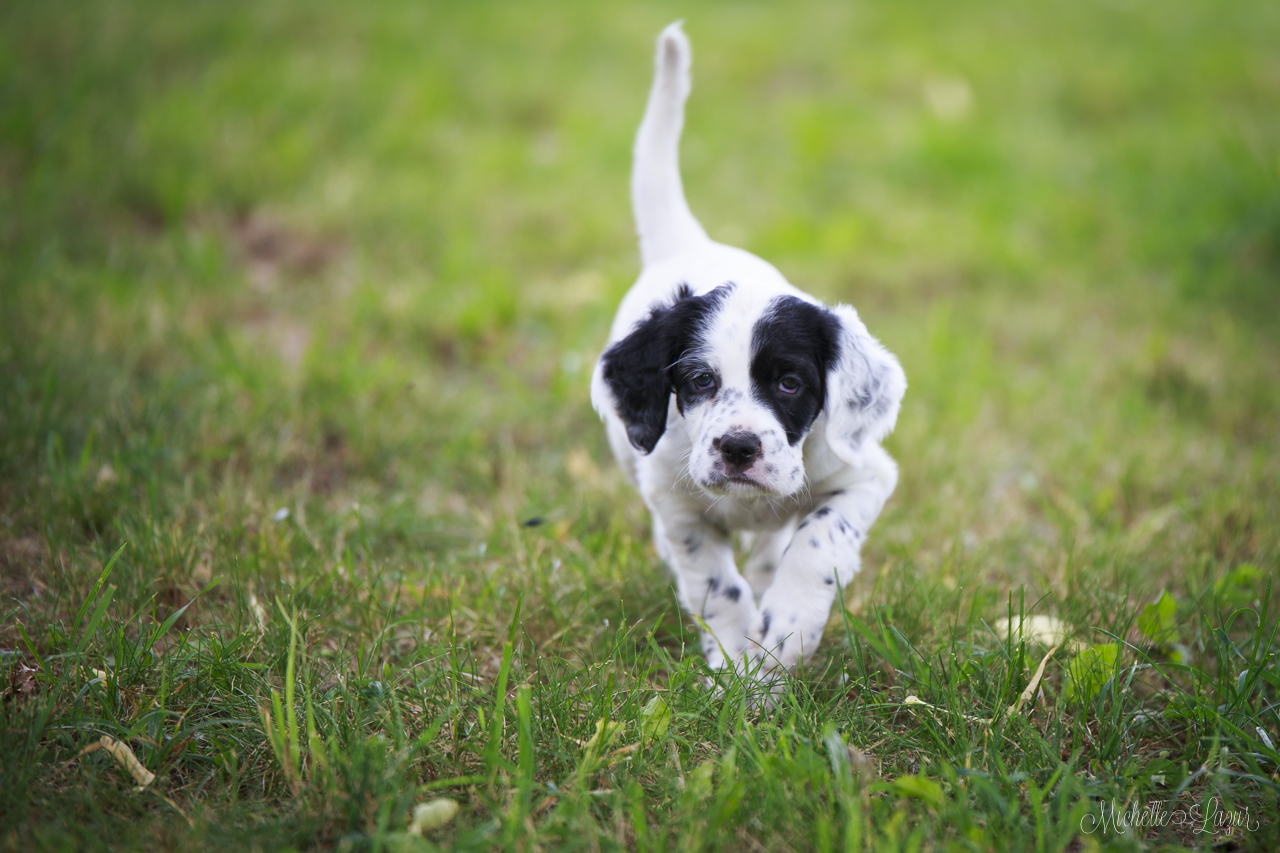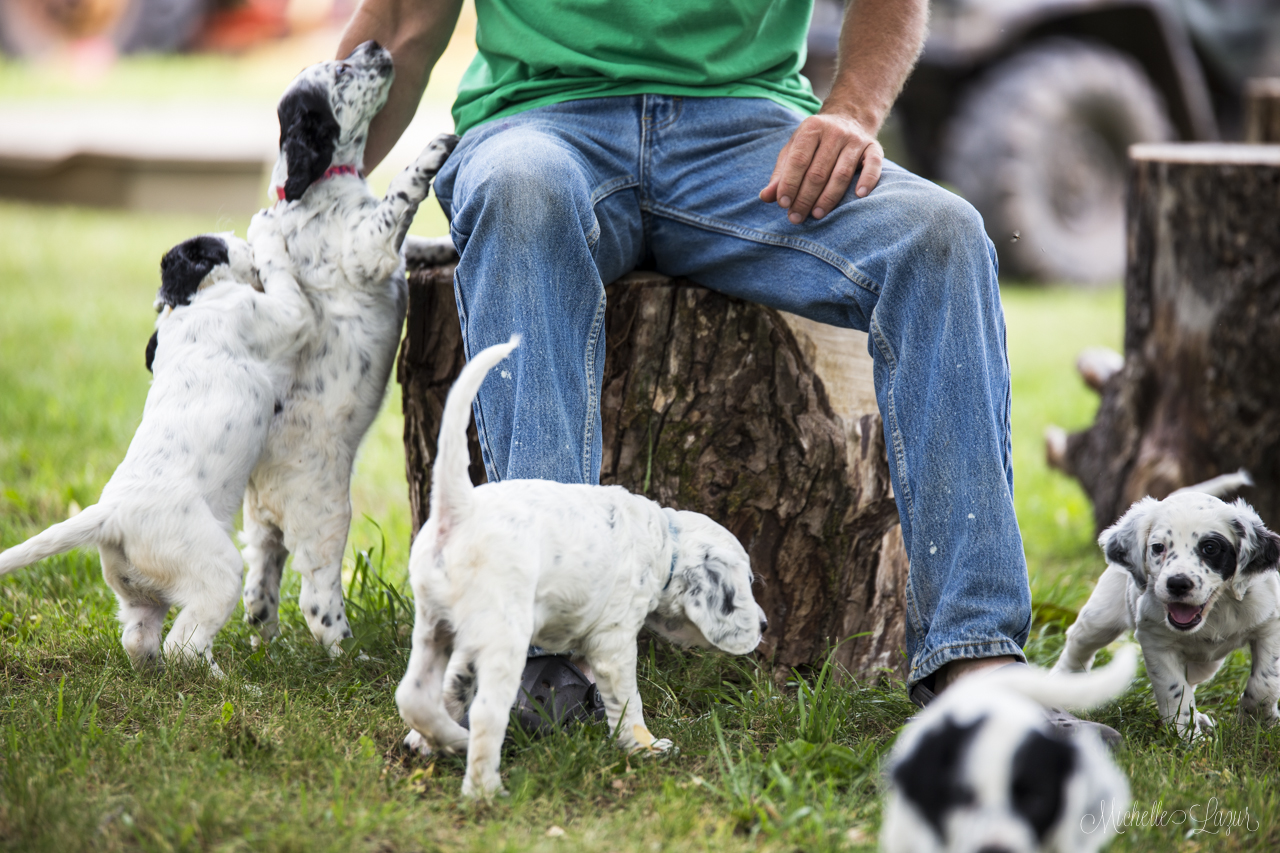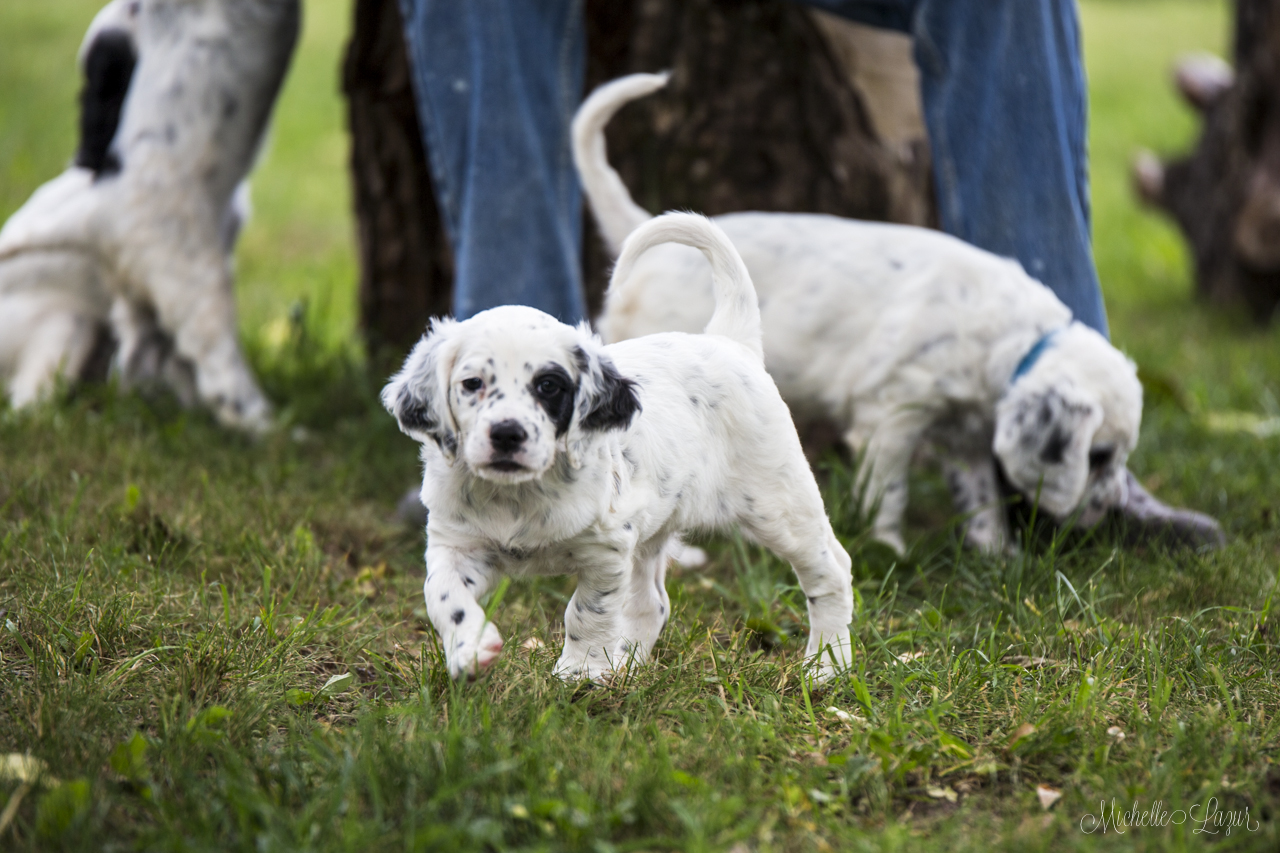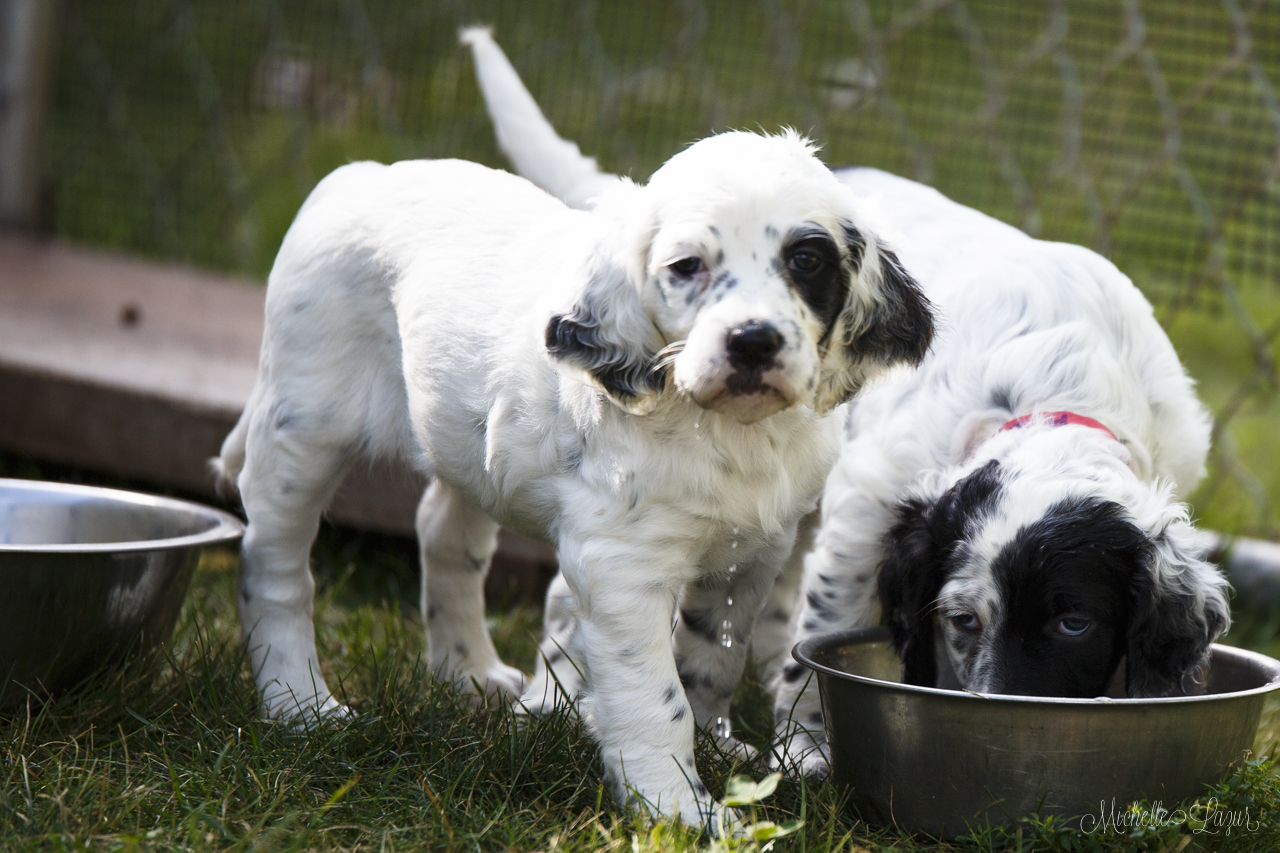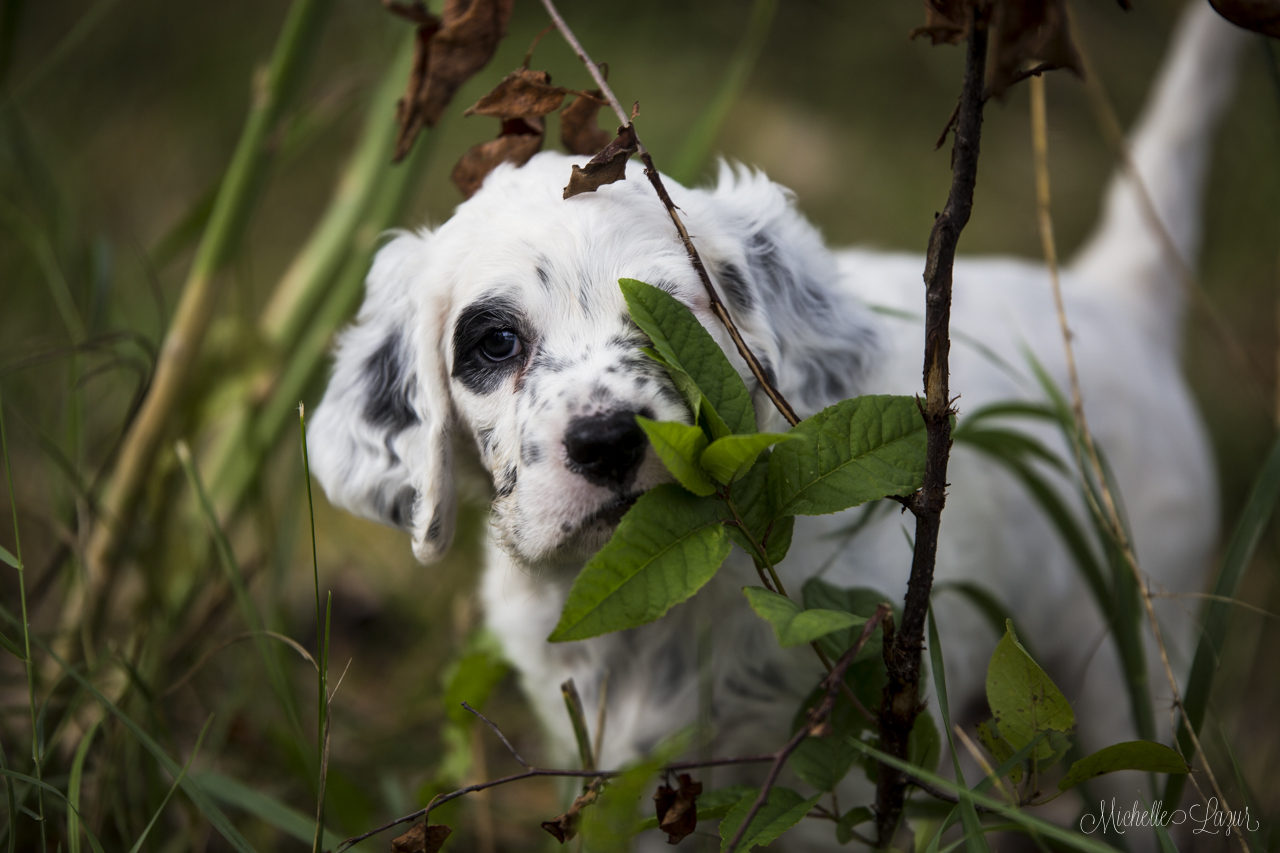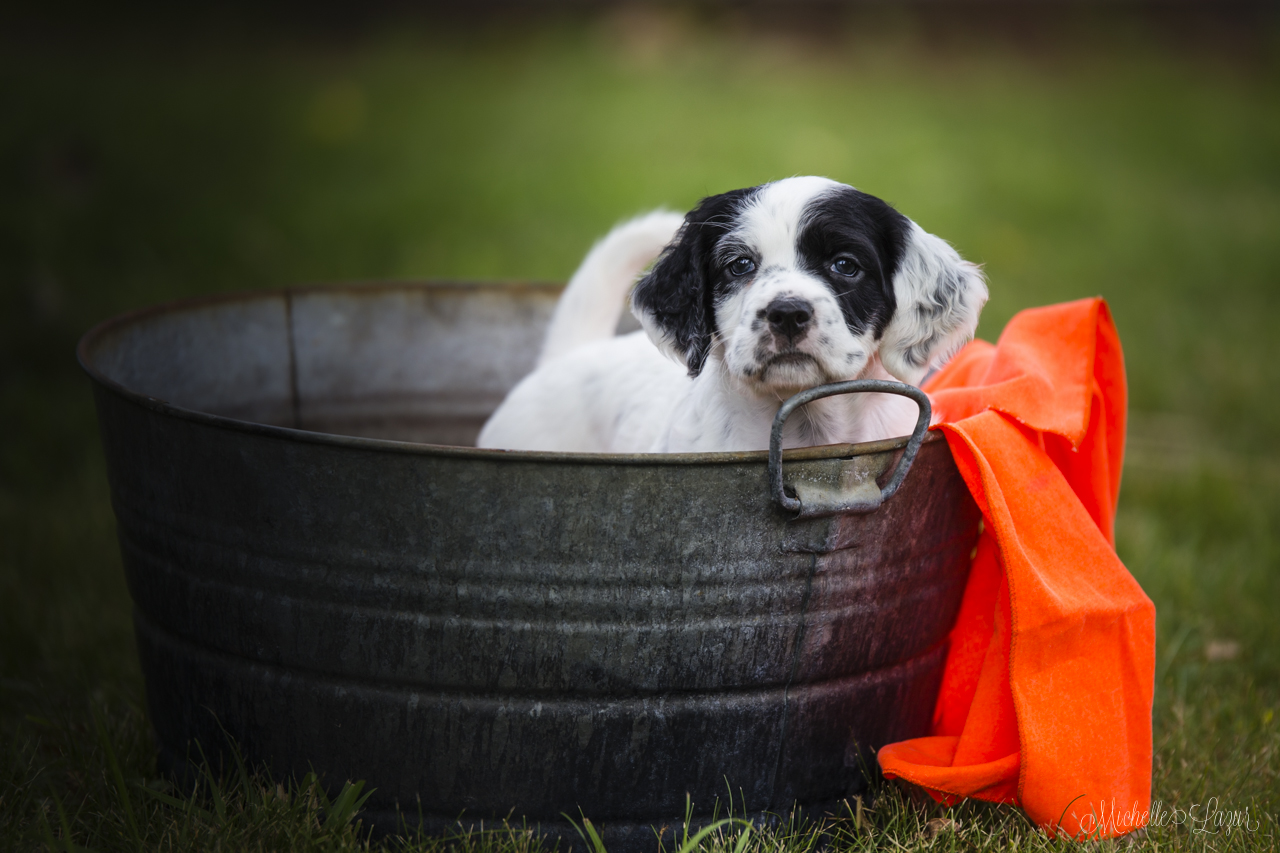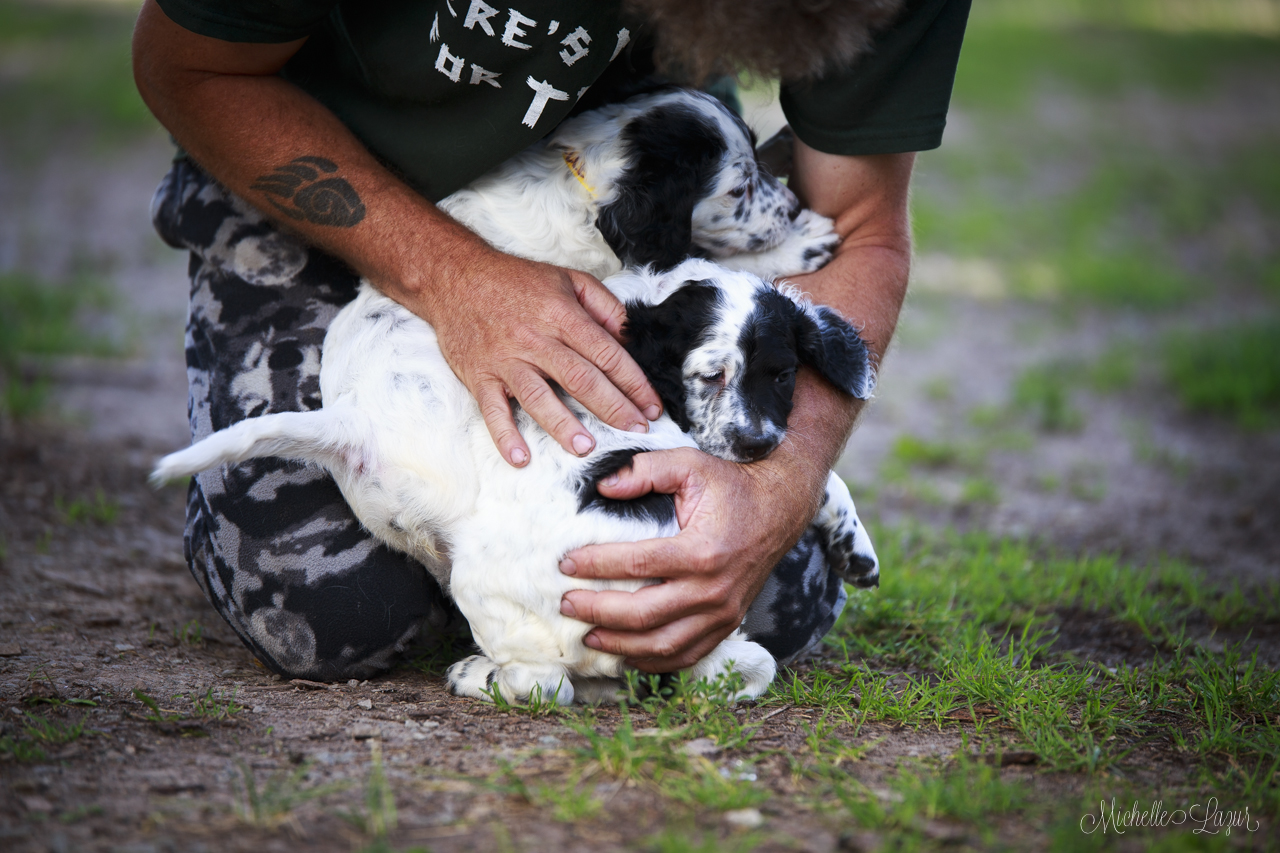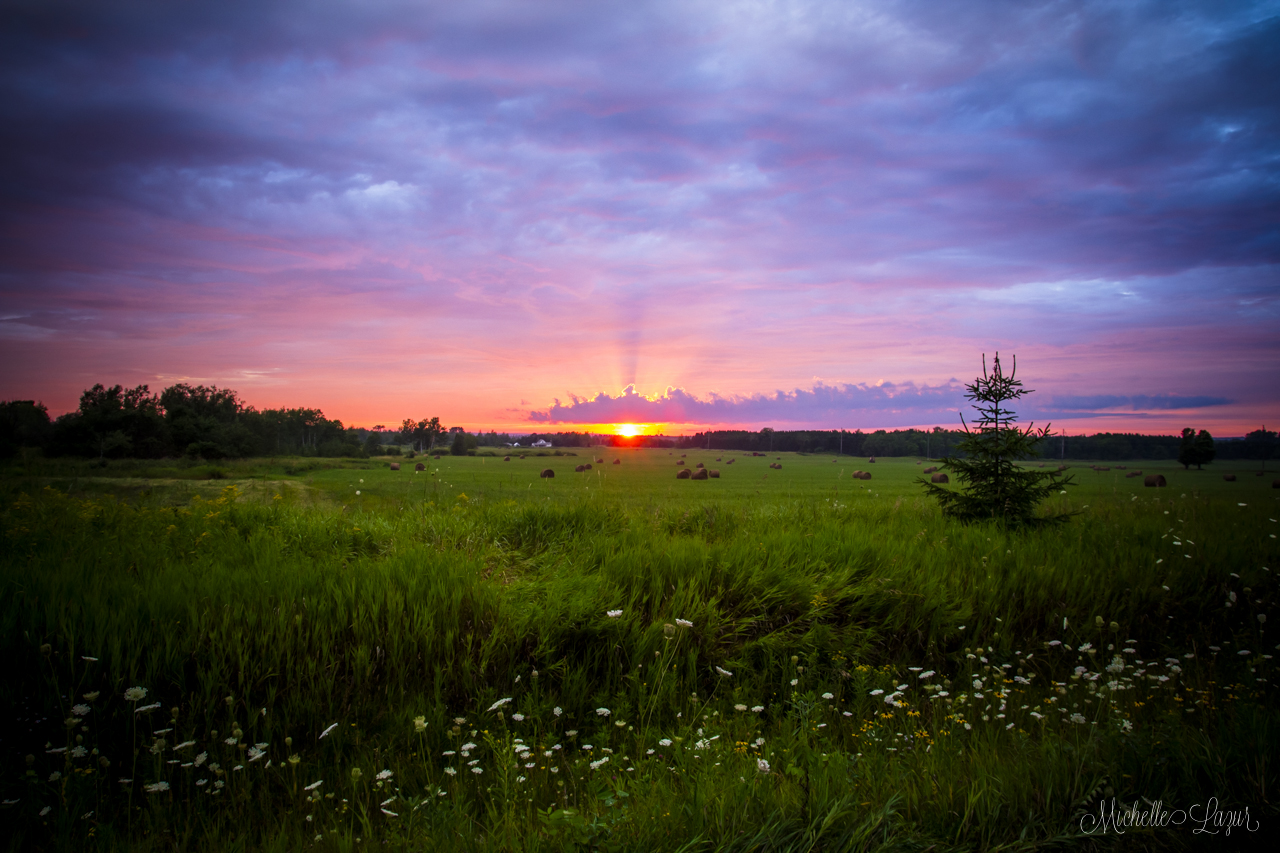 And, as always, you can see many more photos on our Laurel Mt. Llewellins Flicker Gallery.
Have a great day!
Don't forget to hug your Llewellin Setter for me. 🙂
-M.