My mission is to help you have a healthier dog and breeders to raise healthier Llewellin Setters puppies through educational content based on over twenty years raising, training, and breeding Llewellin Setters. To help support these efforts, this page may contain affiliate links. I may earn a small commission for qualifying purchases at no cost to you.
Tori and Steele puppies are really coming along. All have opened their eyes and they are cruising around the box like they are old pros!
Tori is doing great and is a fantastic momma. She still doesn't leave them for very long–just long enough to go outside for a restroom break and a little exercise. It's barely long enough for me to take the pups out, scrub the box, dry the box, and put the pups back in and she's banging at the door wanting back in. She is eating well, but I'd like to see her eat more. Most mommas are like this for me. They seem to know what they need better than I do.
The pups have been named and I hope everyone likes them. I'm not always very creative in finding good themes worthy of such fantastic puppies. It turns out that the day the pups were born, August 3rd, 2015, was National Nut Day. So, I went with nuts! The names for the boys are: Cash, Chio, Cono, and Mac. The names for the girls are: Alma, Brazil, Peanut, and Hazel. 🙂 Hope you like them.
Below are some photos of the litter and you can see their individual photos with names on the litter page here.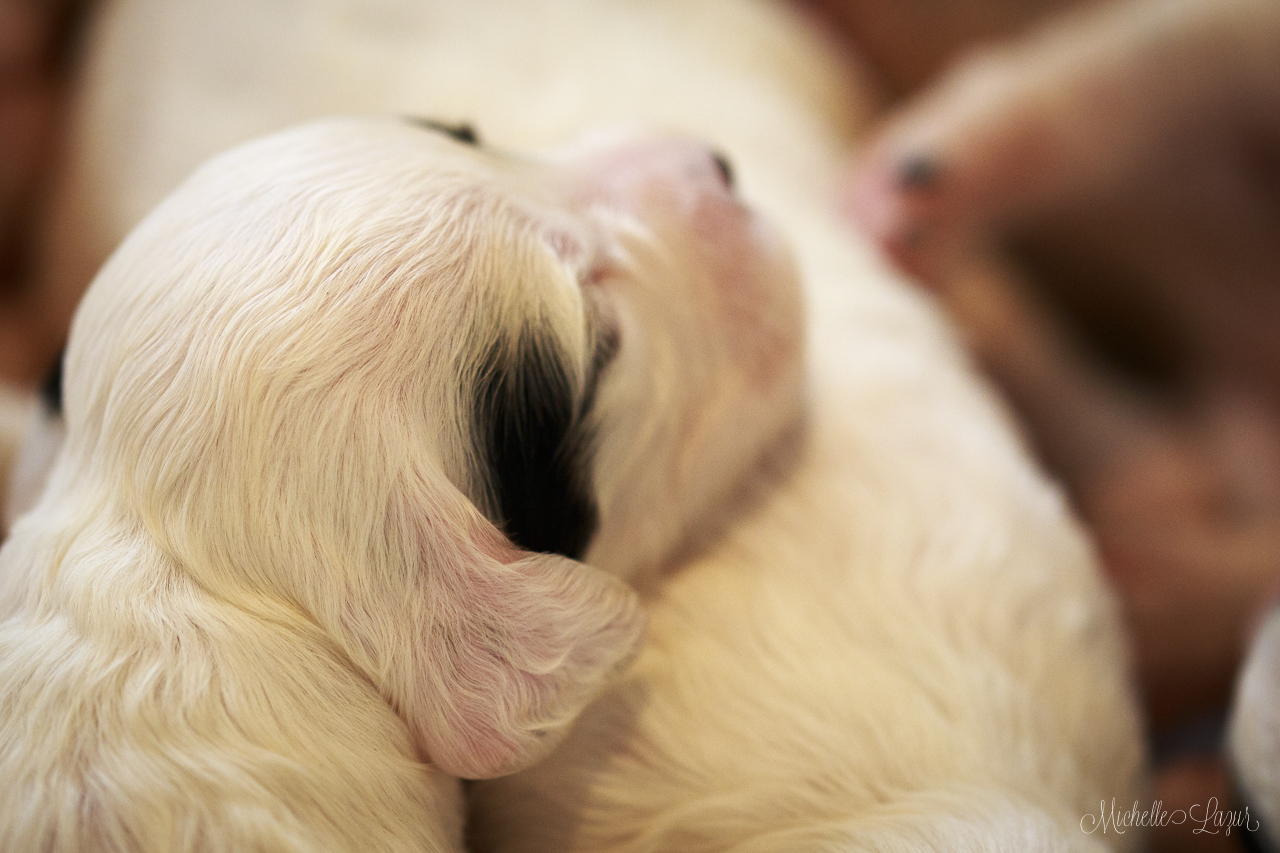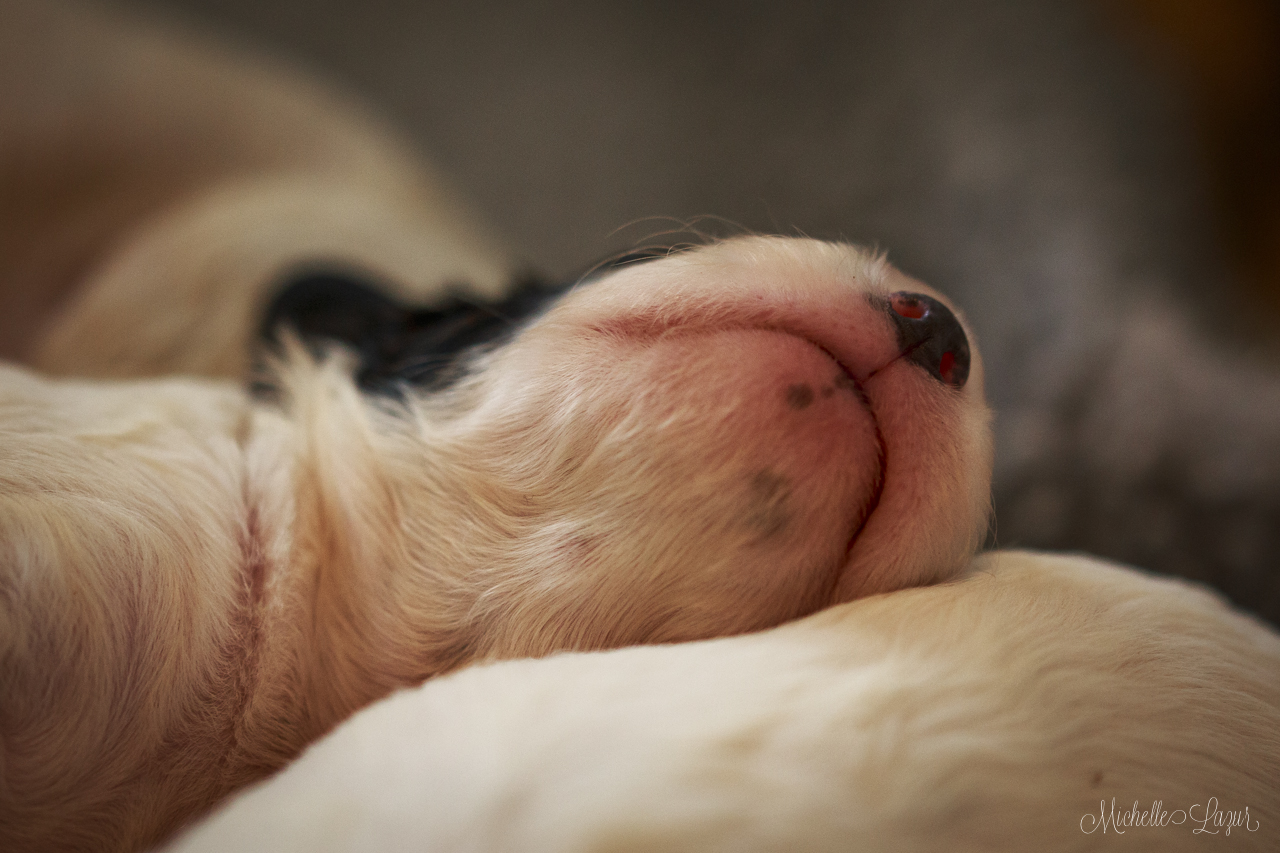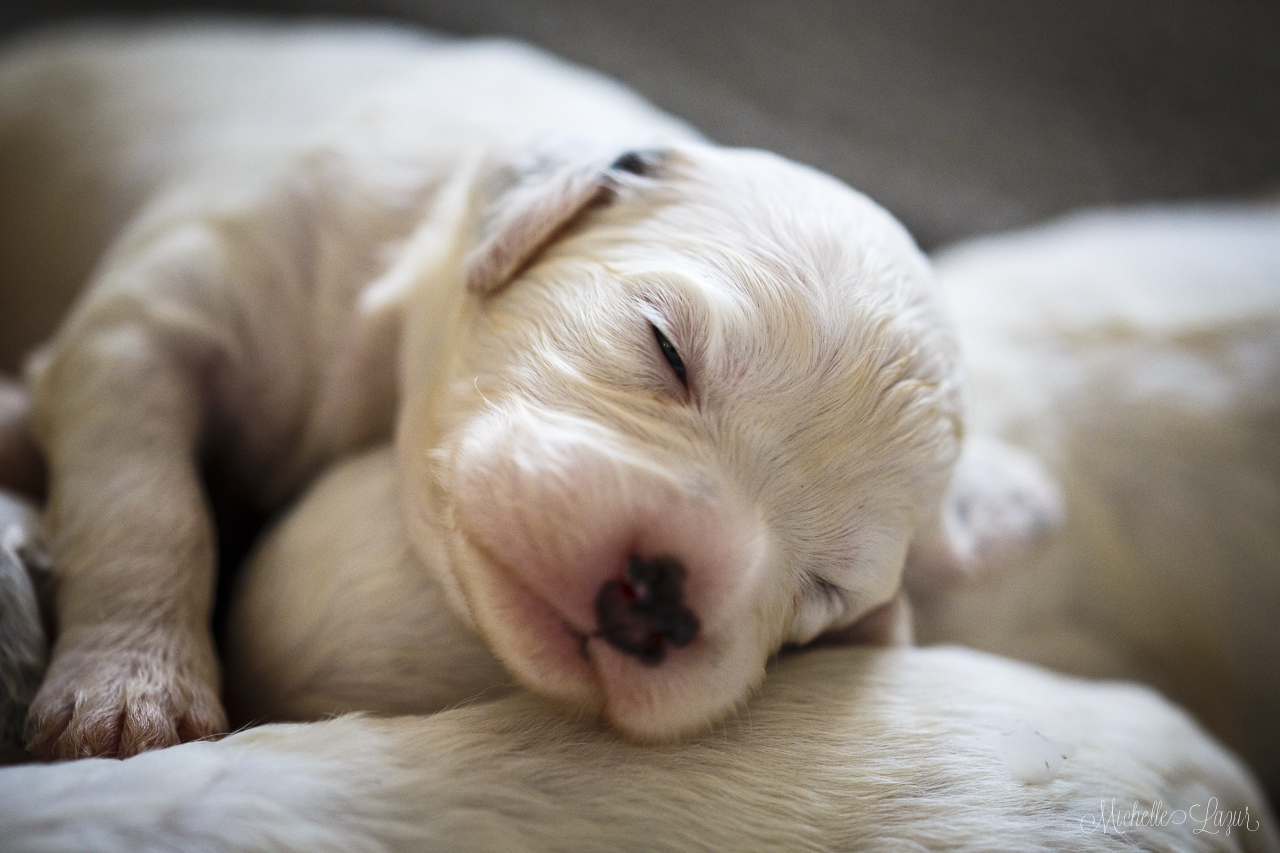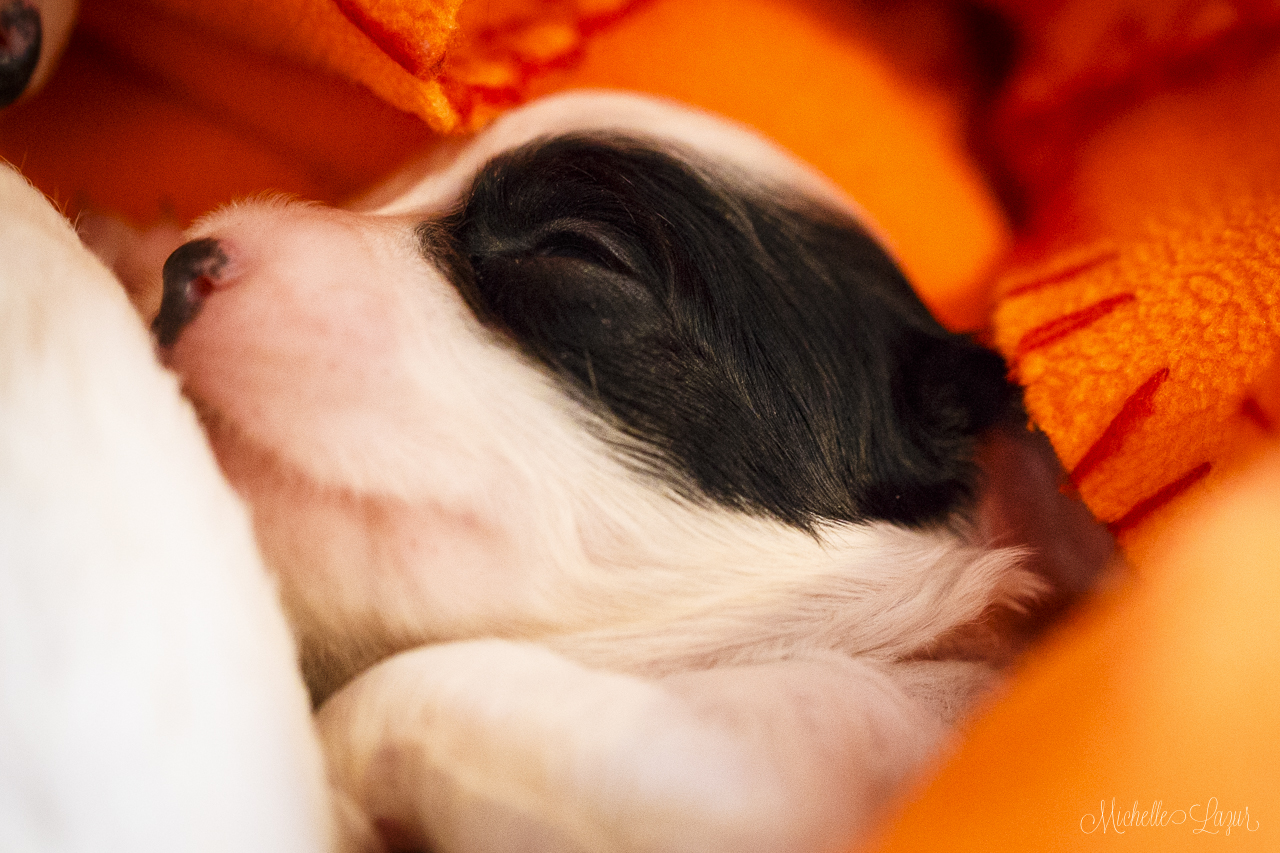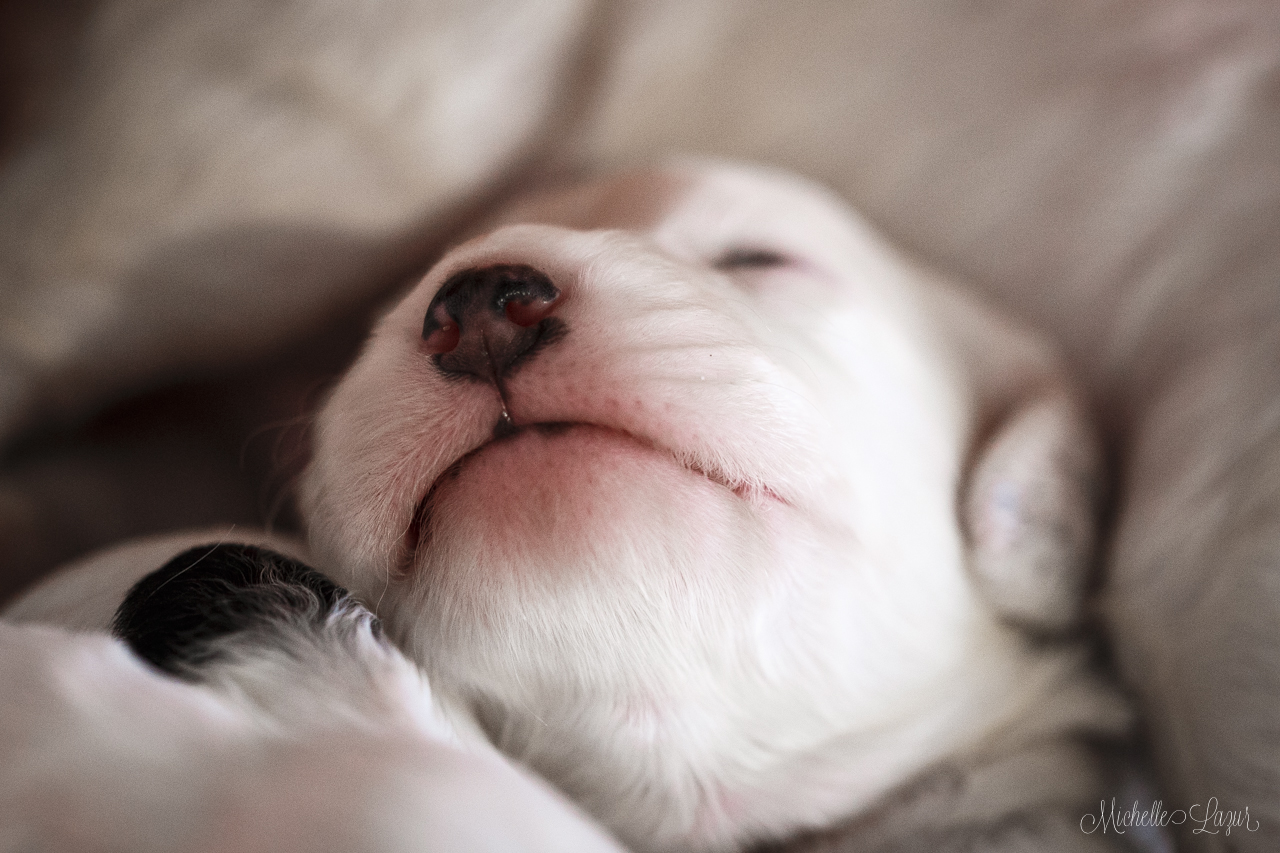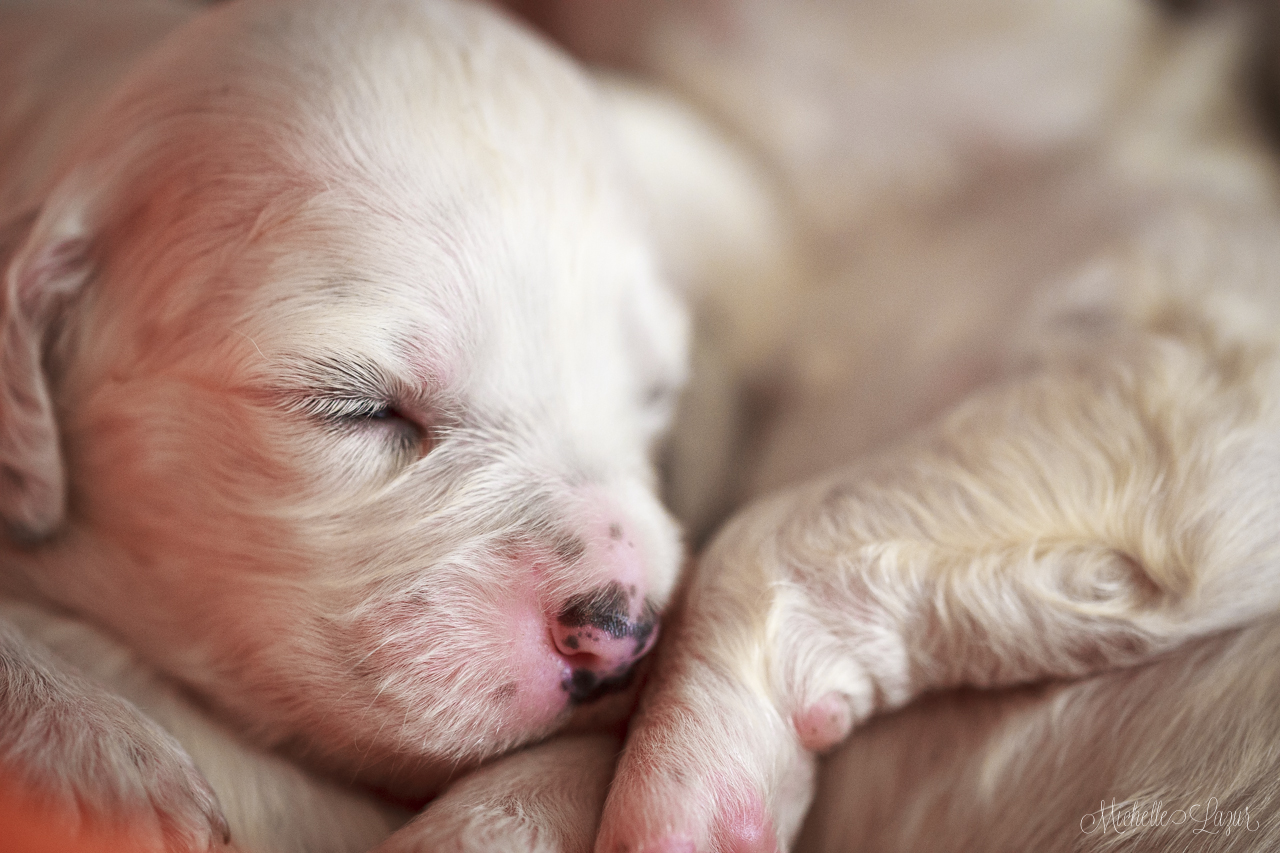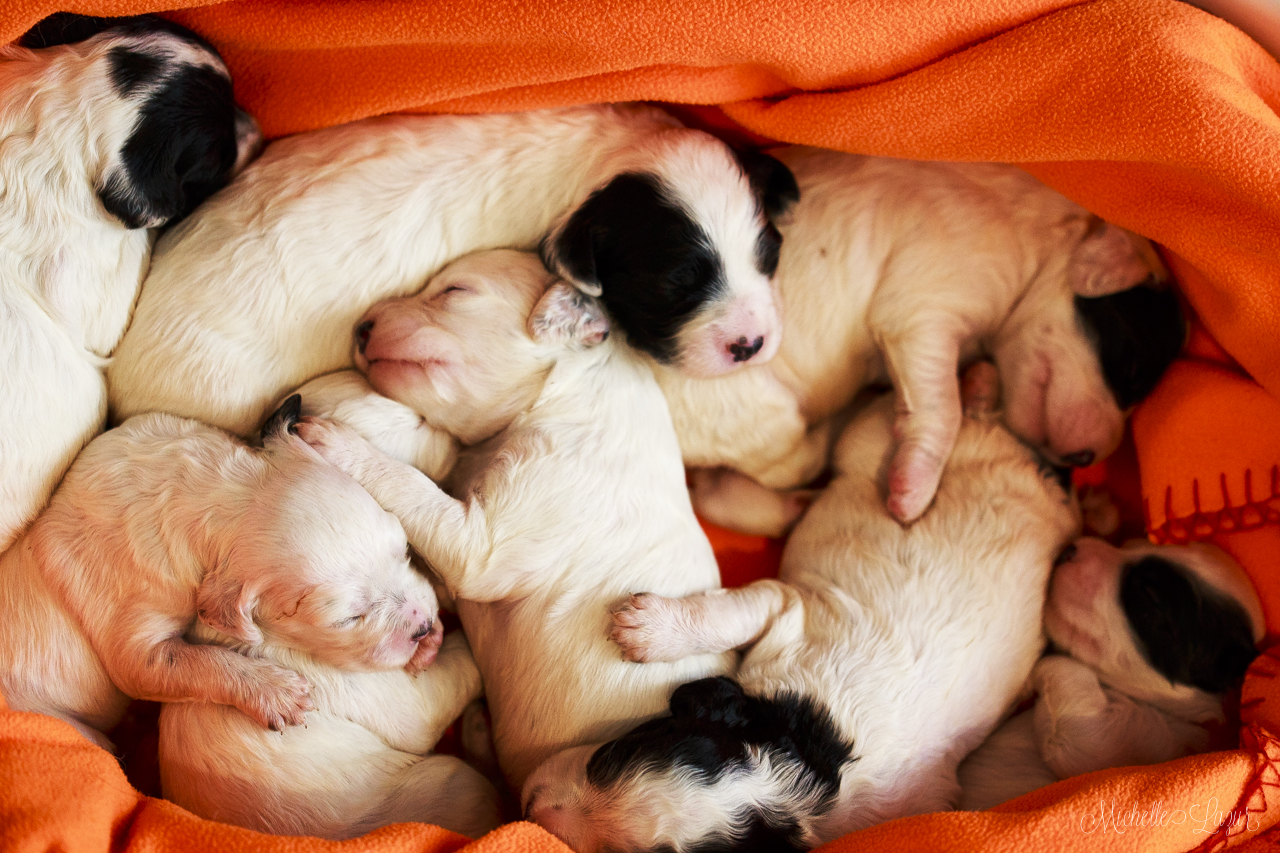 The pups will receive their first deworming this week and will be getting around more and more. The fun begins!
Have a great day and hug your llewellin setter tonight!
-M.