Announcing the Arrival of Mia and Ike's Puppies
My mission is to help you have a healthier dog and breeders to raise healthier Llewellin Setters puppies through educational content based on over twenty years raising, training, and breeding Llewellin Setters. To help support these efforts, this page may contain affiliate links. I may earn a small commission for qualifying purchases at no cost to you.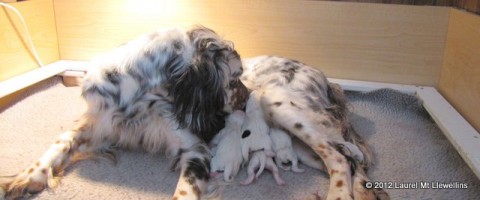 Finally, after a very long few days of waiting, Mia delivered her first puppy at 3:30 AM, Tuesday, March 27th, 2012. The sixth and last puppy was born at 7:10 AM. There are 3 boys and 3 girls. All doing well.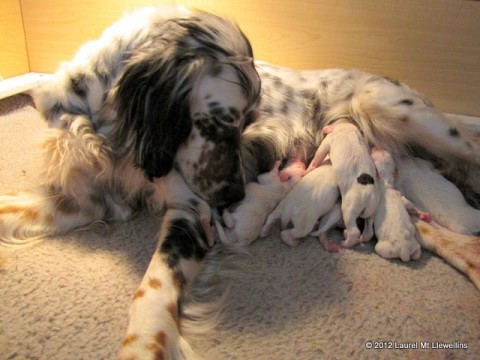 Mia did fantastic and has had a good day. She's gone outside several times (some new mommas won't go outside) and she is eating. She is doing a great job of caring for the pups. She also gets in and out of the whelping box quite graceful and carefully and there hasn't been much crying from the pups as she gets situated. All is going great!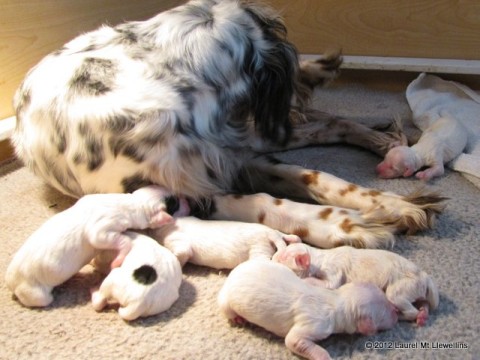 Now begins the very nerve-wracking time of worrying about them!