Santana x Count Puppies: The Birth
My mission is to help you have a healthier dog and breeders to raise healthier Llewellin Setters puppies through educational content based on over twenty years raising, training, and breeding Llewellin Setters. To help support these efforts, this page may contain affiliate links. I may earn a small commission for qualifying purchases at no cost to you.
Nick took photos during the birth of the litter. Thought I would share them. Don't worry—nothing gross or anything… except for me looking like I hadn't slept for a week (which I hadn't)!
Santana was fantastic. I wasn't sure how she would react to another person in the room during whelping, but she was great and Nick even sat in the whelping box with her. She was totally cool with it and she just loves Nick.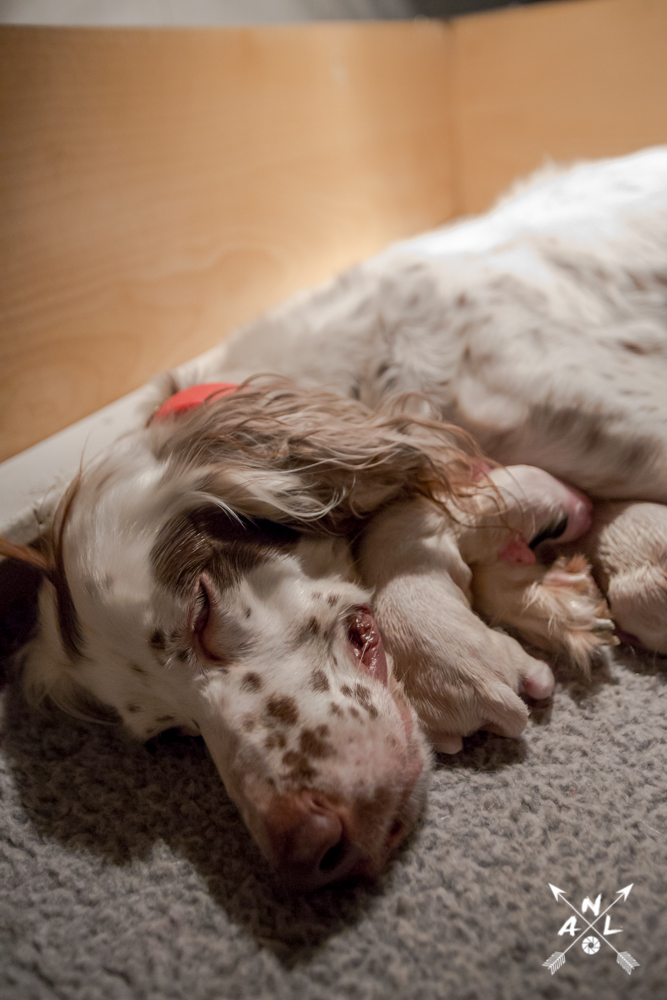 Number 1 – Female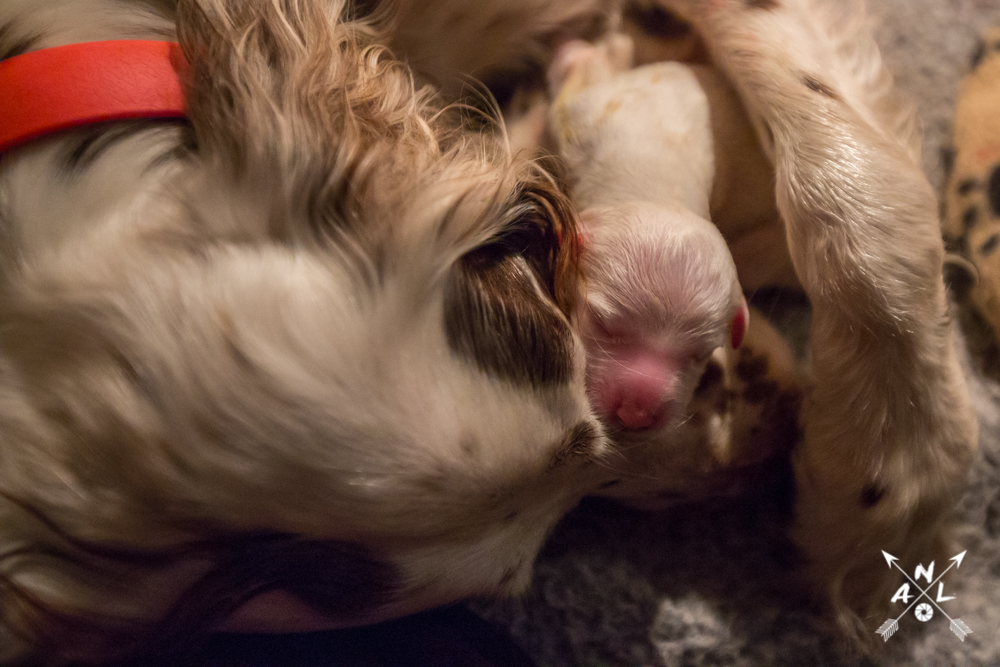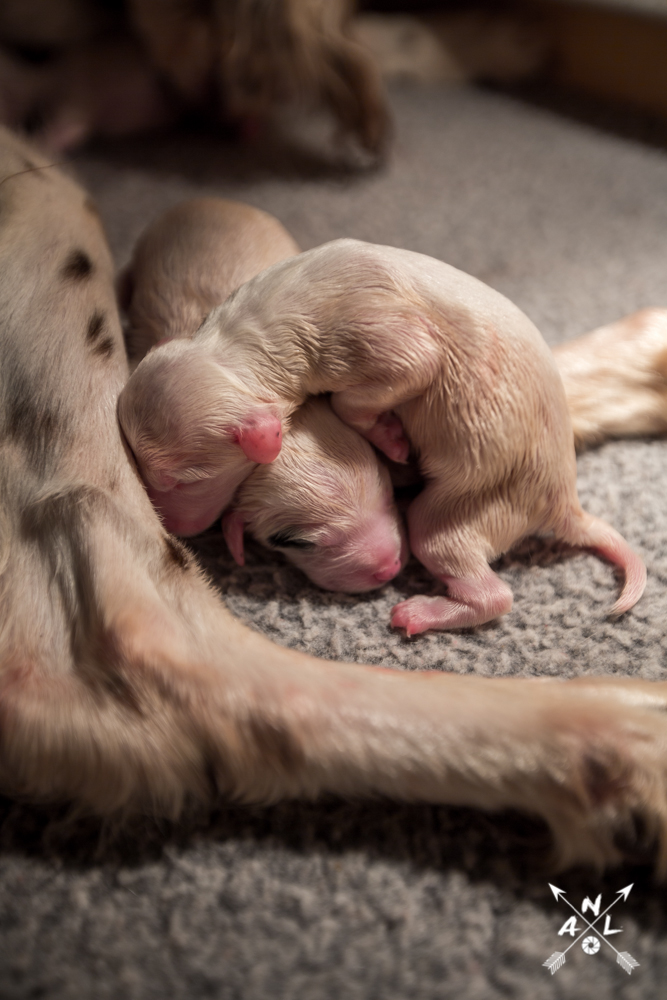 And then there were two!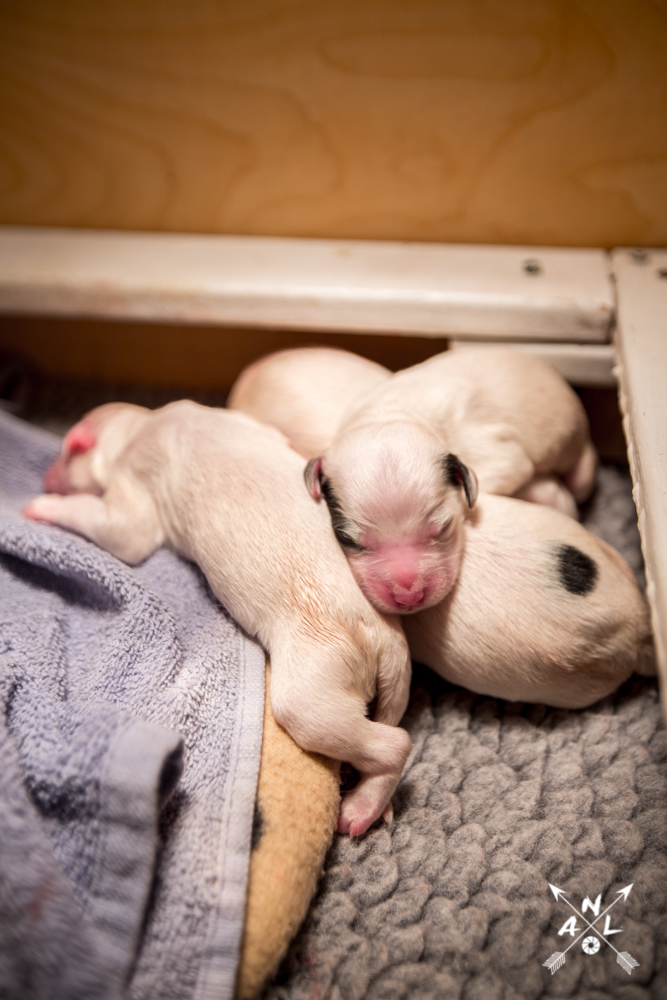 Three….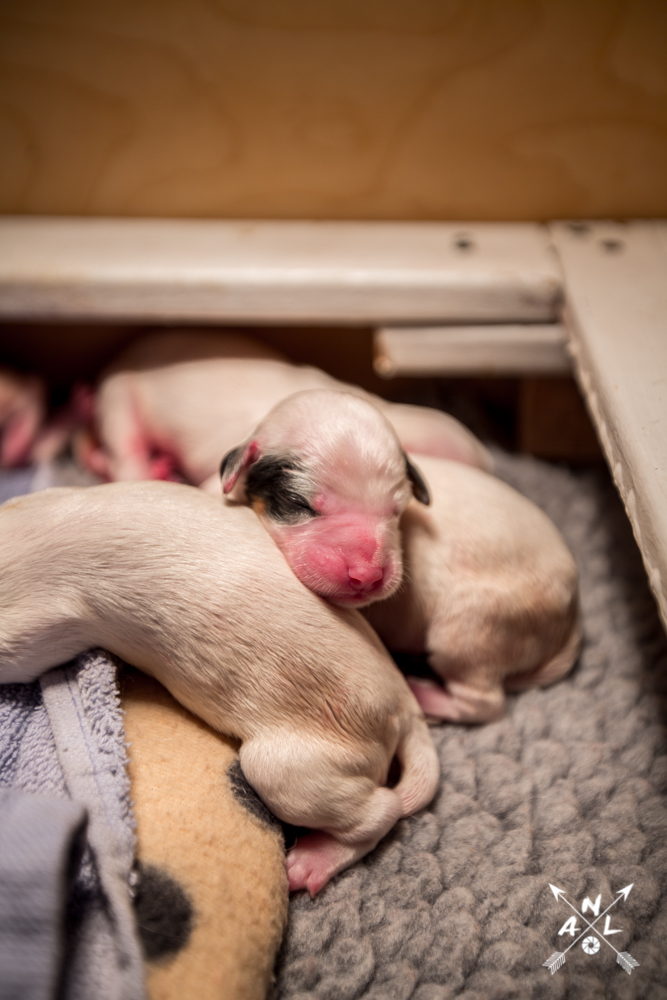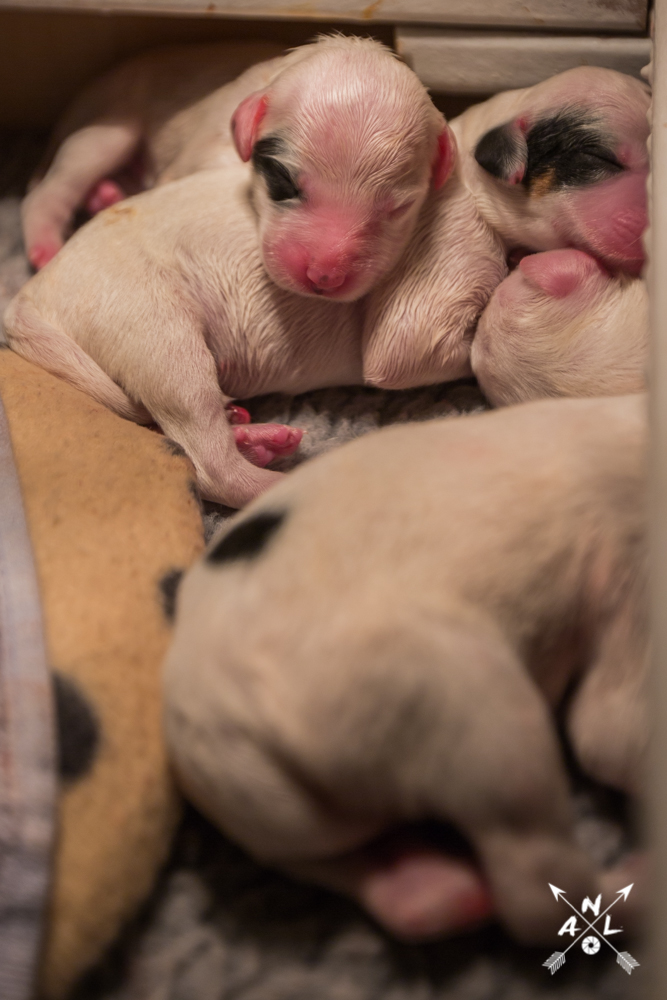 And then four!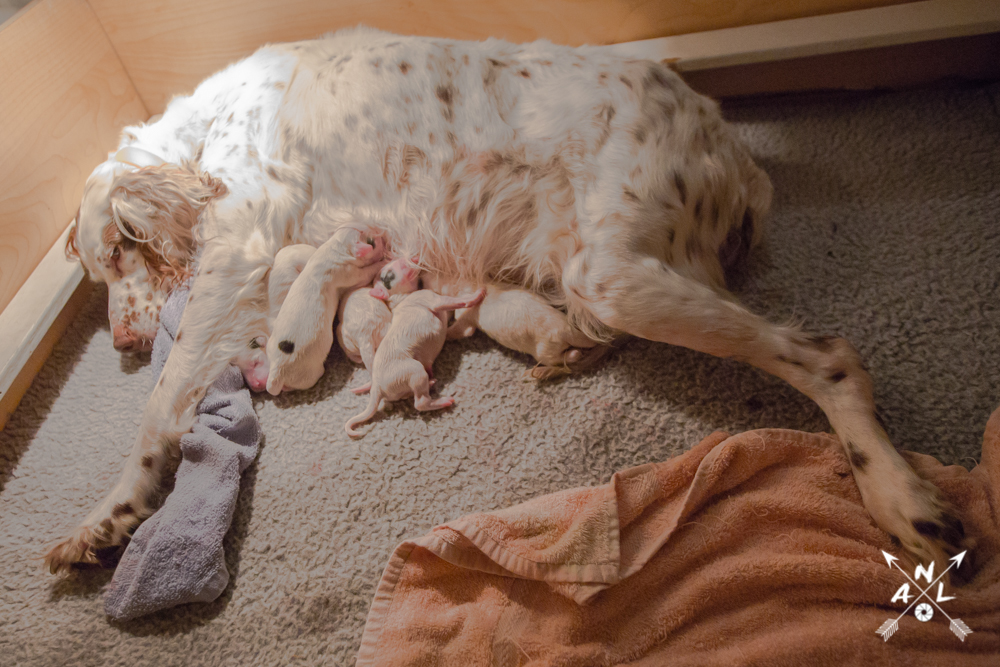 And then there were five!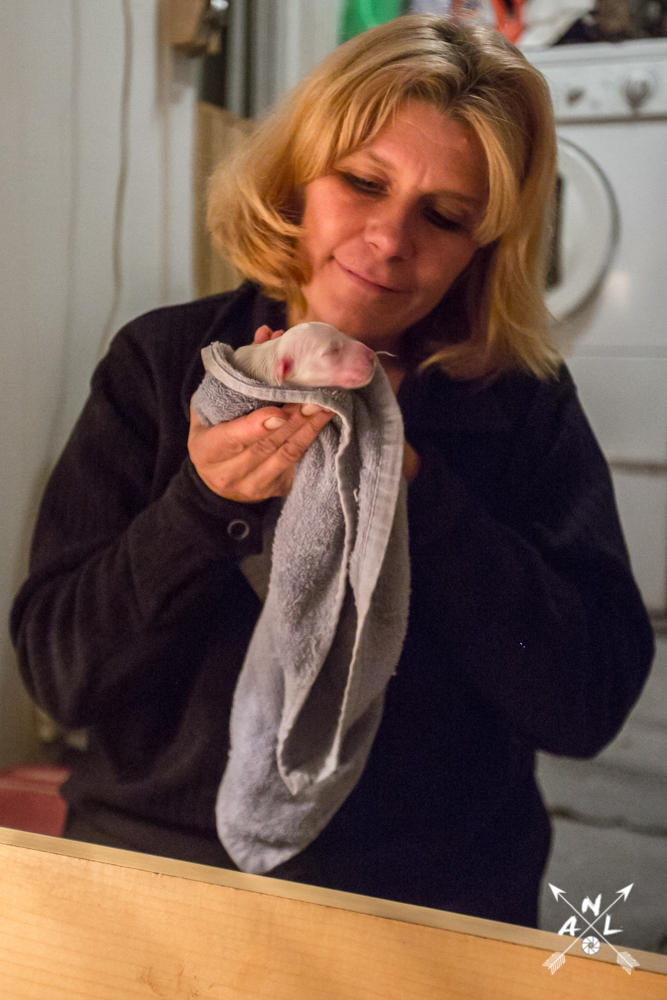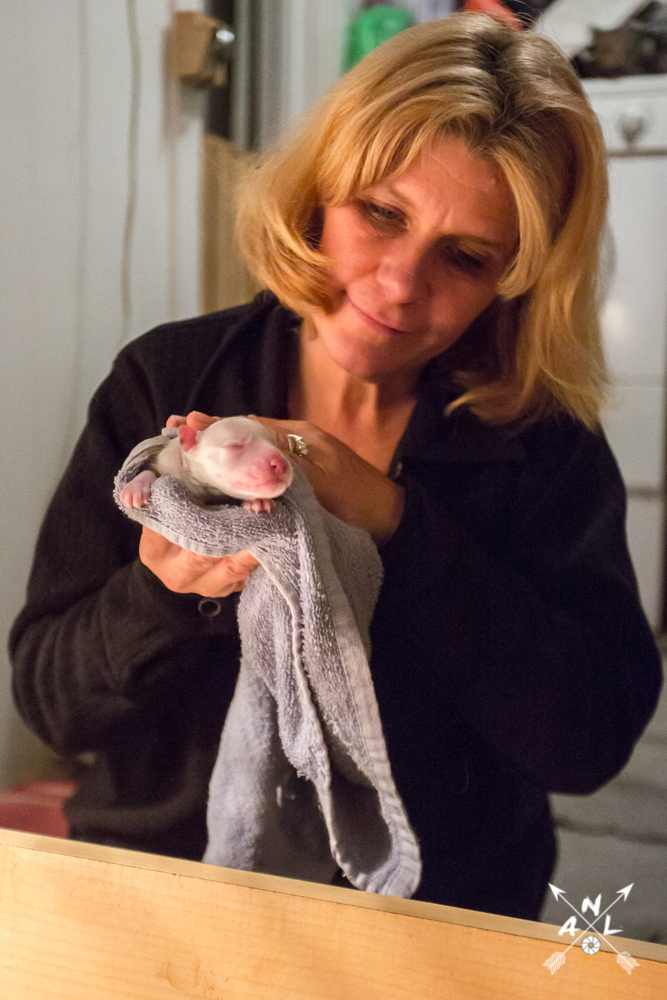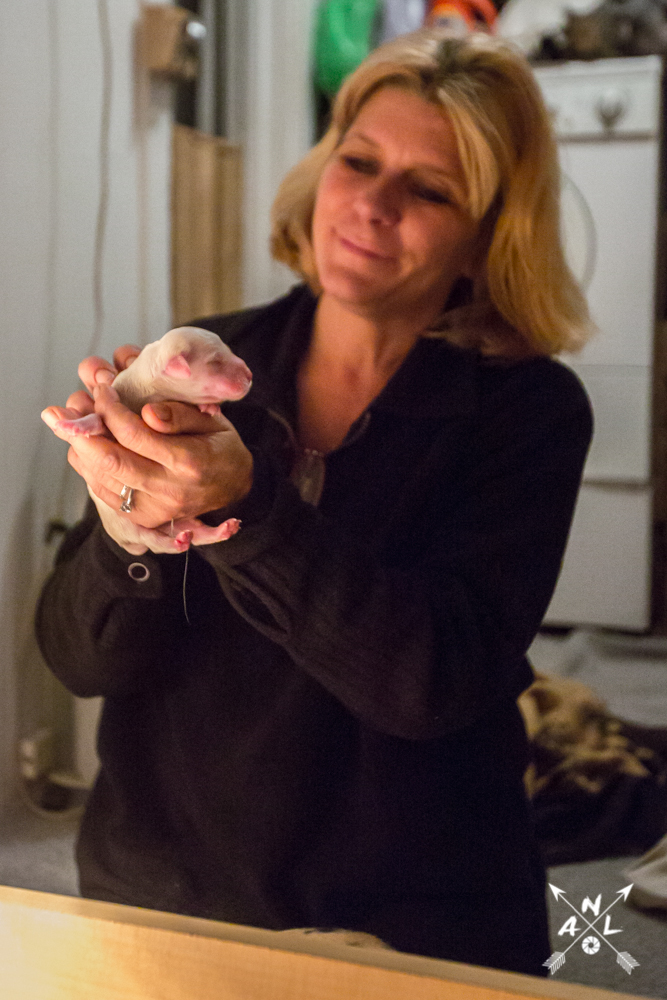 I "assist" in the whelping by breaking the sac surrounding the pup while the bitch eats the afterbirth, and immediately suction any fluid out. After the bitch chews the cord, I take each pup and rub them vigorously while drying them off with warm towels. This gets the pups going. I like to hear good, strong cries and am more comfortable knowing there isn't mucus in their lungs. Statistics show most newborn puppies die of phenomena—from fluid being inhaled into the lungs during the birth process and then chilling. I hope I can avoid this forever by assisting in this way and by keeping the pups warm especially during the during the first week.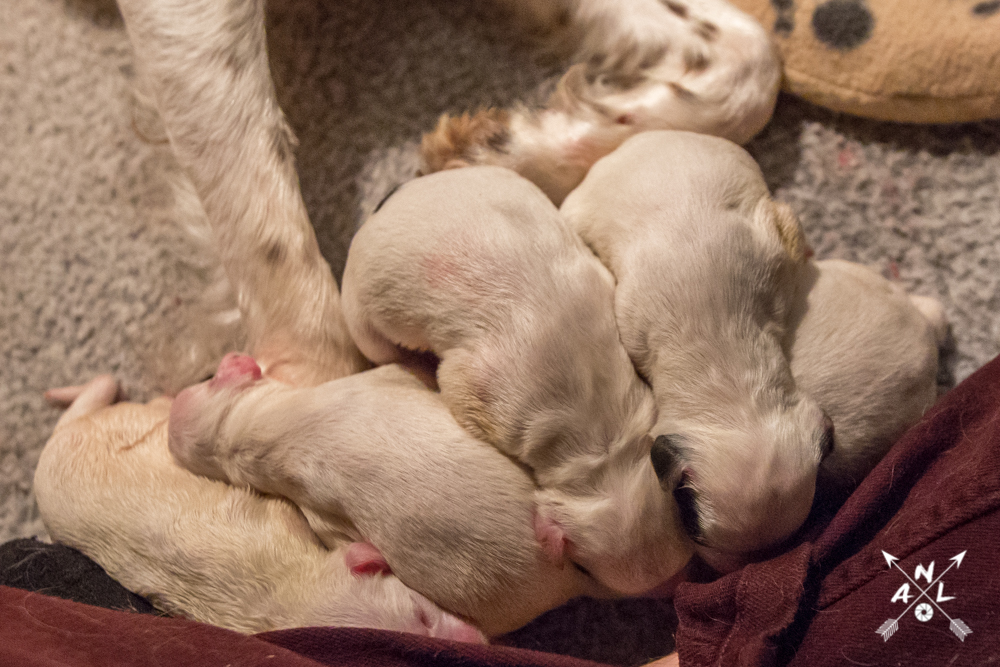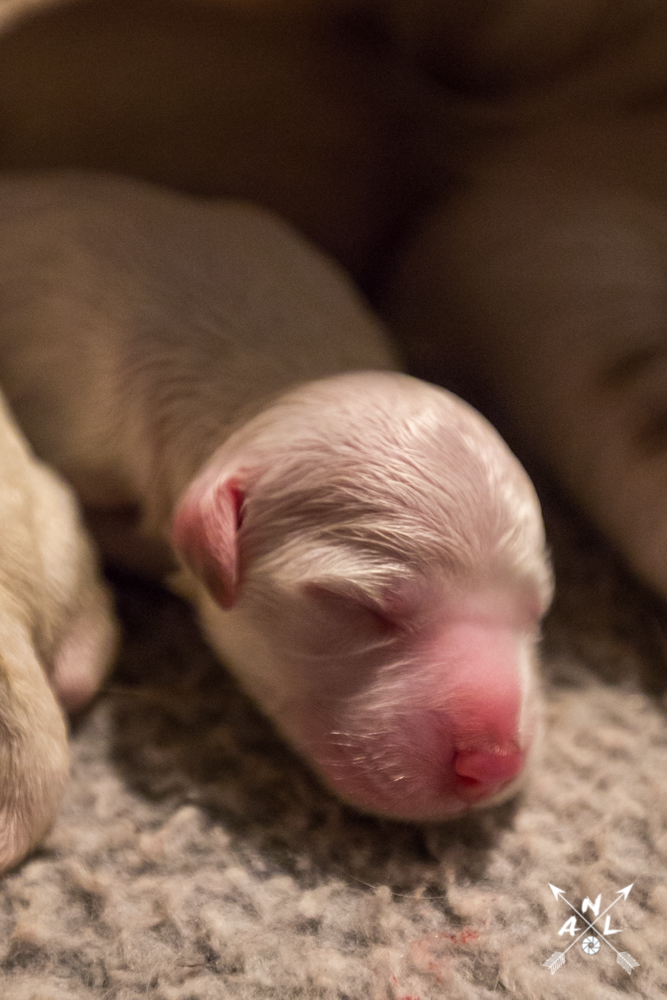 Number six!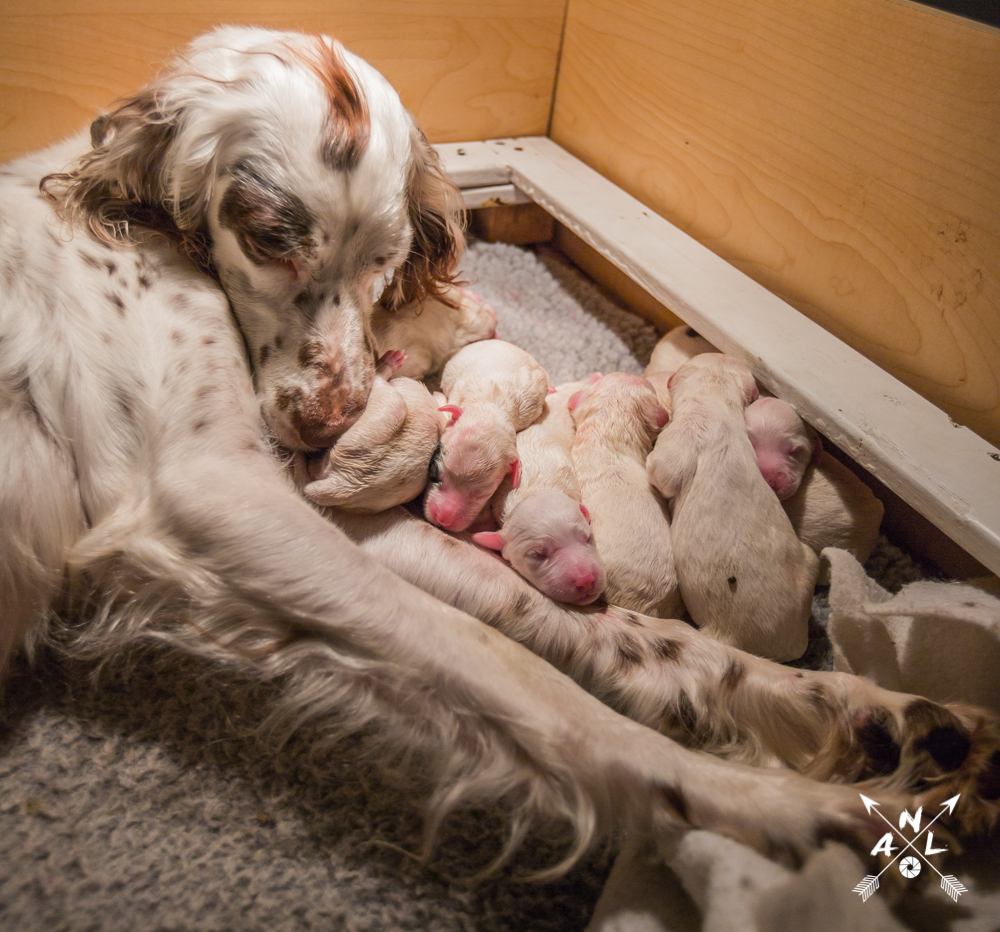 Nine!!!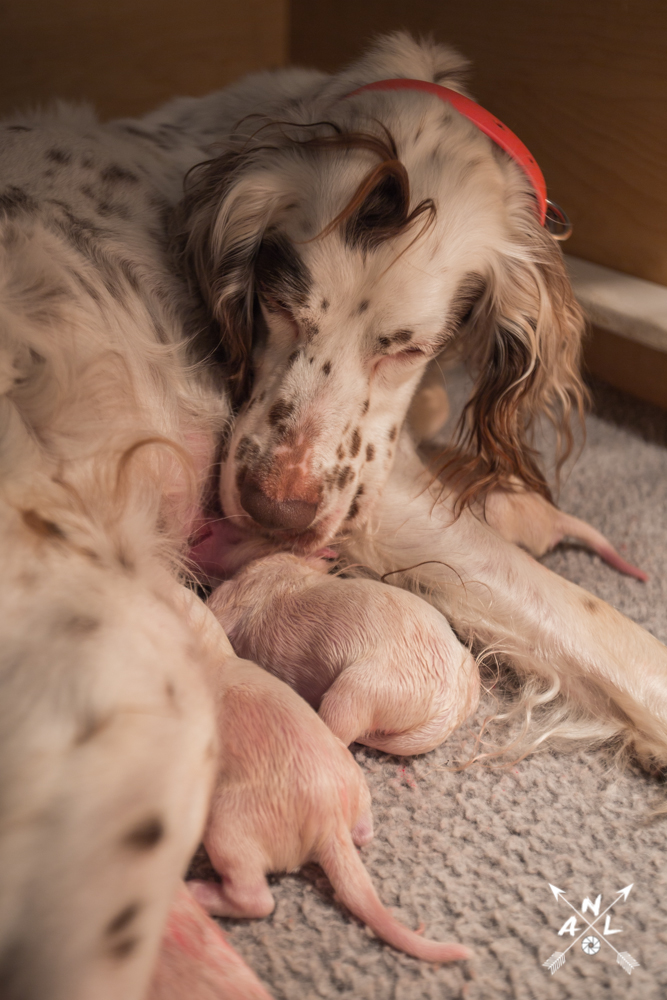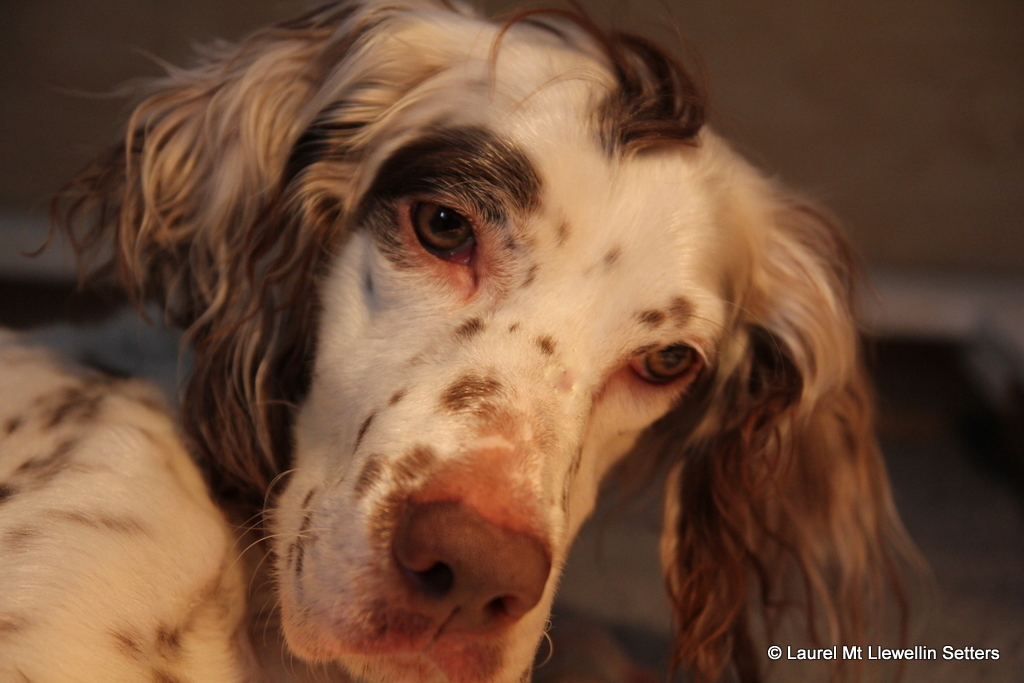 Wow, Santana!
What a beautiful girl and wonderful Mum.