My mission is to help you have a healthier dog and breeders to raise healthier Llewellin Setters puppies through educational content based on over twenty years raising, training, and breeding Llewellin Setters. To help support these efforts, this page may contain affiliate links. I may earn a small commission for qualifying purchases at no cost to you.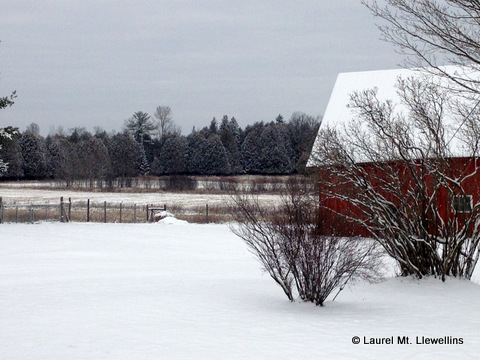 Good morning all.
Woke up to fresh-fallen snow this morning. It's beautiful. Maybe I'll get out and get some great photos. Or not. Actually not, I guess—too much to do!
I wanted to post a quick note that the Live Puppy Cam is back up and running. You can watch the Thorns and Spices playing. (Update: Laptop crashed again so the puppy cam was short-lived today! 🙁 I'll have to try to set up a bracket to hold the iPod Touch tomorrow until I can swing a new laptop for work.) They are really growing and becoming quite a handful! This is the time I really have to consider why I have puppies in my kitchen. But, I am just not ready to raise pups anywhere else at this time. I'm not even sure that when I complete the "puppy suites" in the garage building if I will actually keep them there! We'll see… if I ever get them done how I feel about it!
They loved playing in the snow this morning and I got a few pictures of some outside and some getting warm inside after (see below)
Lady Bird and her fabulous puppies are doing great. I was finally able to get her to go outside for the first time late last night as the snow was beginning to fall. She even took time to eat and drink… and drink… and drink… She looks fantastic (except for having a really bad hair day). But, the mommas usually don't show any signs of stress on their body's until after the pups leave… She's being quite protective of her babies and is not so thrilled with the ornery and obnoxious Gitch and Minnie (Caveman's dogs) trying to get into the room to visit the new babes. She set them straight and peace is returning.
Here are the pictures. Click on the thumbnail picture and a larger version for better viewing will open. 🙂 I'll have to update captions later.
I am trying to think of a great theme for the litter. I have been waiting and waiting to use one that I think is perfect for L-Bird's litter, but it is mostly girl names, which I was somehow convinced she was going to whelp an entire litter of females—not, and since we have all males, I have to put my creative powers to work again—or you can! Send me your ideas for 6 boys and 1 girl name please!
Two of the male reservations are available now. All the reservations for females have transferred to L-Bird's next litter… One went to Maddie's litter (L-Bird's full litter sister), also bred to the Steele and due end of December.
Okay, next:
Happy Birthday to the Four Wheelers!
This was a fantastic litter out of Shay and Brier born on 11/25/2008. I'll see if I have some recent photos and do a post of them. I have one of these pups myself–Ranger. Love my Ranger! If you have a Four-Wheeler, please send an updated photo. Here is a link to the litter page from 2008. 🙂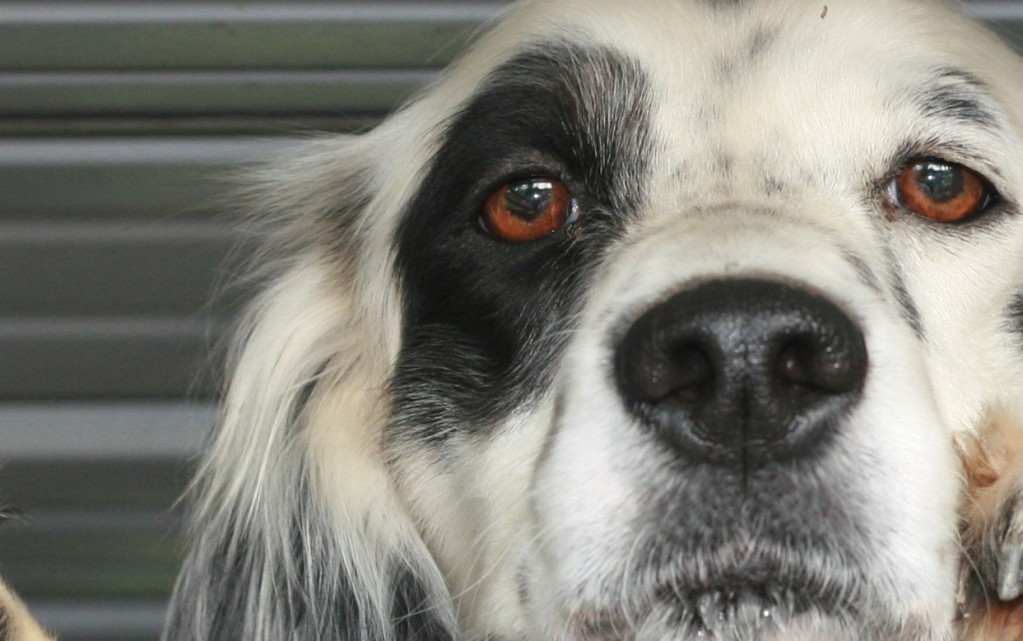 Let's see, what's next… Oh, the crates for all of the puppies that are flying started arriving over the past few days. Now I just have to figure out whose is whose! I forgot to ask everyone to copy me on the invoice/shipping info! So, folks, if you ordered a crate, could you let me know an invoice number, maybe what you order and from where? I have 6 crates and there is no information on the invoices as to who it belongs to!
I had a dozen thoughts in my head when I started this post, but have lost them… and all I can think of suddenly is that it is late and I have to outside to get the pack their breakfast (I did go out very early and thaw all the water buckets already though)… Maybe I need to find a place in the Southern US for Winter training… carrying all these buckets of water is getting to me already and it just started! I am reminded how I hurt my back last year! I am such a whiner lately, aren't I? Oh my gosh. Shut up. Right?
But, really… as soon as I get my trailer all set, I could head south for the winter… anyone know of a place for lease? Oh, wait, I forgot that I like the cold–no bugs, no mud, and no sweating… hmmm….
I'll update this later this evening.
Have a great day!