My mission is to help you have a healthier dog and breeders to raise healthier Llewellin Setters puppies through educational content based on over twenty years raising, training, and breeding Llewellin Setters. To help support these efforts, this page may contain affiliate links. I may earn a small commission for qualifying purchases at no cost to you.
So much going on that I don't even know where to begin, but thought I would post from the iPod before nodding off…
Many pups have left for their new homes and the remaining pups from October's litters will be leaving this weekend, leaving just the very handsome Brier puppy (available) and our Meg.
I have received a few pictures of the pups in their new homes and will start posting them soon.
Here is one of Thorn all ready to fly off to Alaska in the wee dark hours Tuesday morning: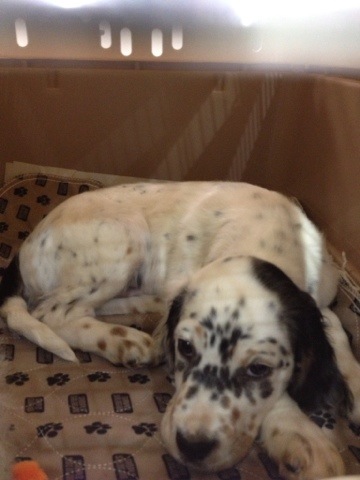 And here is an awful picture of Cara (Illinois) Tara, Holly, (both to GA) and Poppy (NV),as we left to head to the airport Saturday morning: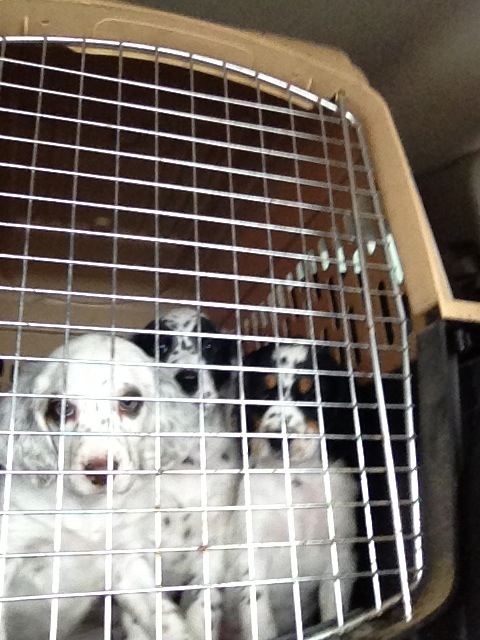 Rosie, Nettie, Osage, Salt, were picked up… Ginger flew to NY with her new owner… Jag will fly to lower MI, Chile will fly to Boise ID, Sage to NY… Rika to Canada…
L-Birds pups are doing great and are starting to open their eyes! I love when the wee babes are finally looking back at me.
br />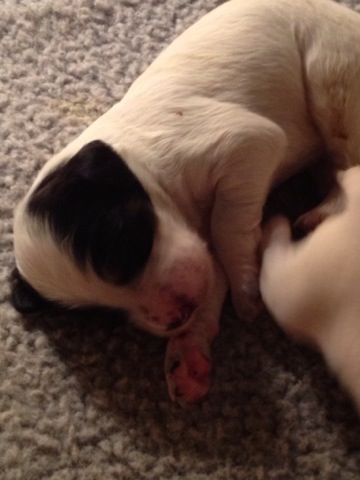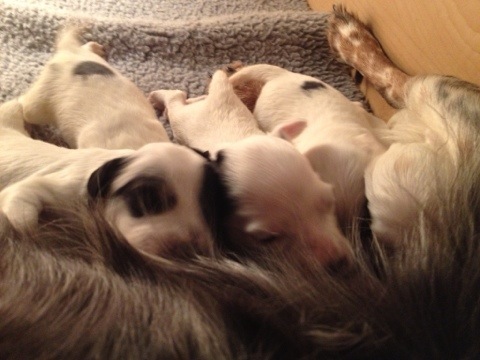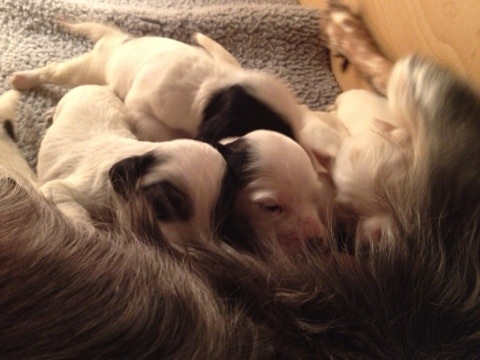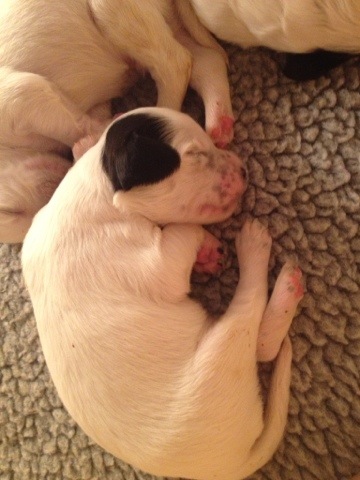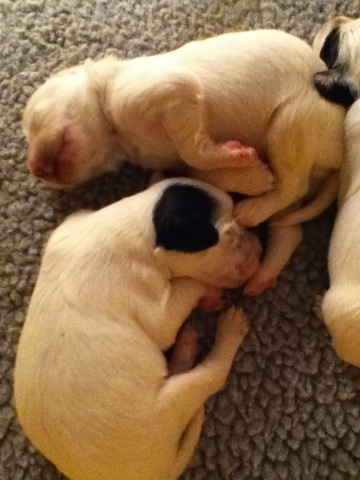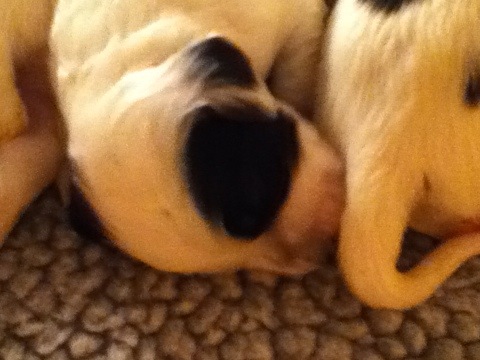 Sorry, I know those are not very good at all, but it's easy with the iPod and Photostream.
Talk to you, soon.