Top 8 Crates/Kennels for Traveling with Sporting and Upland Hunting Dogs
My mission is to help you have a healthier dog and breeders to raise healthier Llewellin Setters puppies through educational content based on over twenty years raising, training, and breeding Llewellin Setters. To help support these efforts, this page may contain affiliate links. I may earn a small commission for qualifying purchases at no cost to you.
Traveling with sporting and upland hunting dogs requires careful consideration of their safety and comfort. It's an unfortunate fact that too many dogs are injured or killed every year in vehicle accidents. The truth is, traditional dog crates are simply not designed to protect their four-legged passengers from high-impact situations. Choosing the right crate is crucial to ensure a stress-free and secure journey for our beloved canine companions. A plastic crate might be just fine for indoor use, but for traveling in a vehicle, investing in a heavy-duty box should be high on your list as a must have investment. In this article, we will explore and review the top 10 crates and kennels available in the market, considering factors such as durability, safety features, portability, and pricing.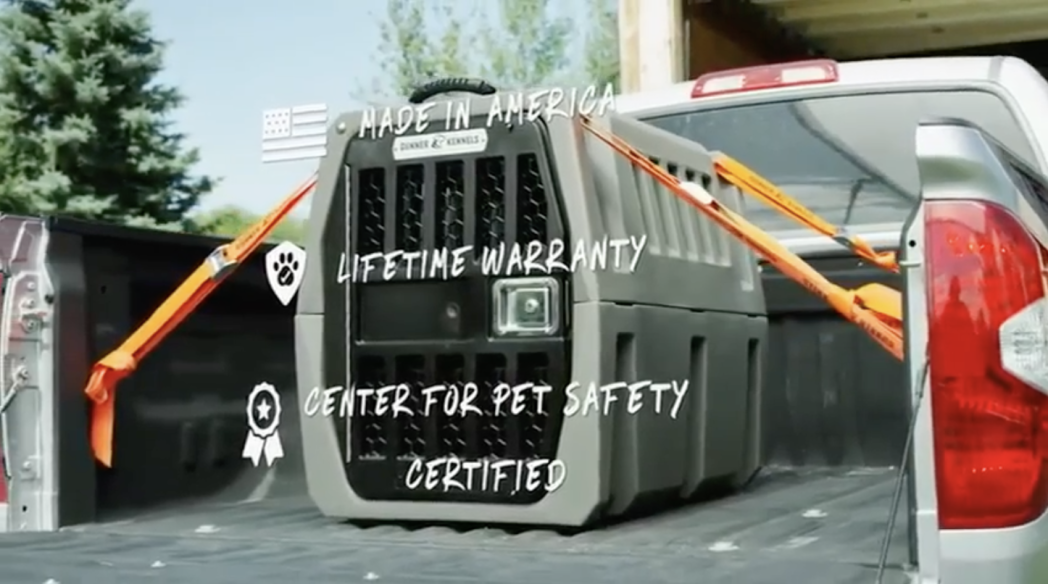 Gunner Kennels: Gunner Kennels is renowned for producing high-quality crates designed specifically for transportation. Gunner Kennels are made in America, are 5-star crash tested with double-impact protection, said to keep your dog up to 12% cooler, and have a lifetime guarantee. They excel in durability, featuring roto-molded construction and double-wall, non-toxic plastic. The impressive safety features include double locks, escape-proof door design, and stainless-steel hardware. The crate also provides excellent ventilation and easy-to-clean surfaces. Gunner Kennels start around $550.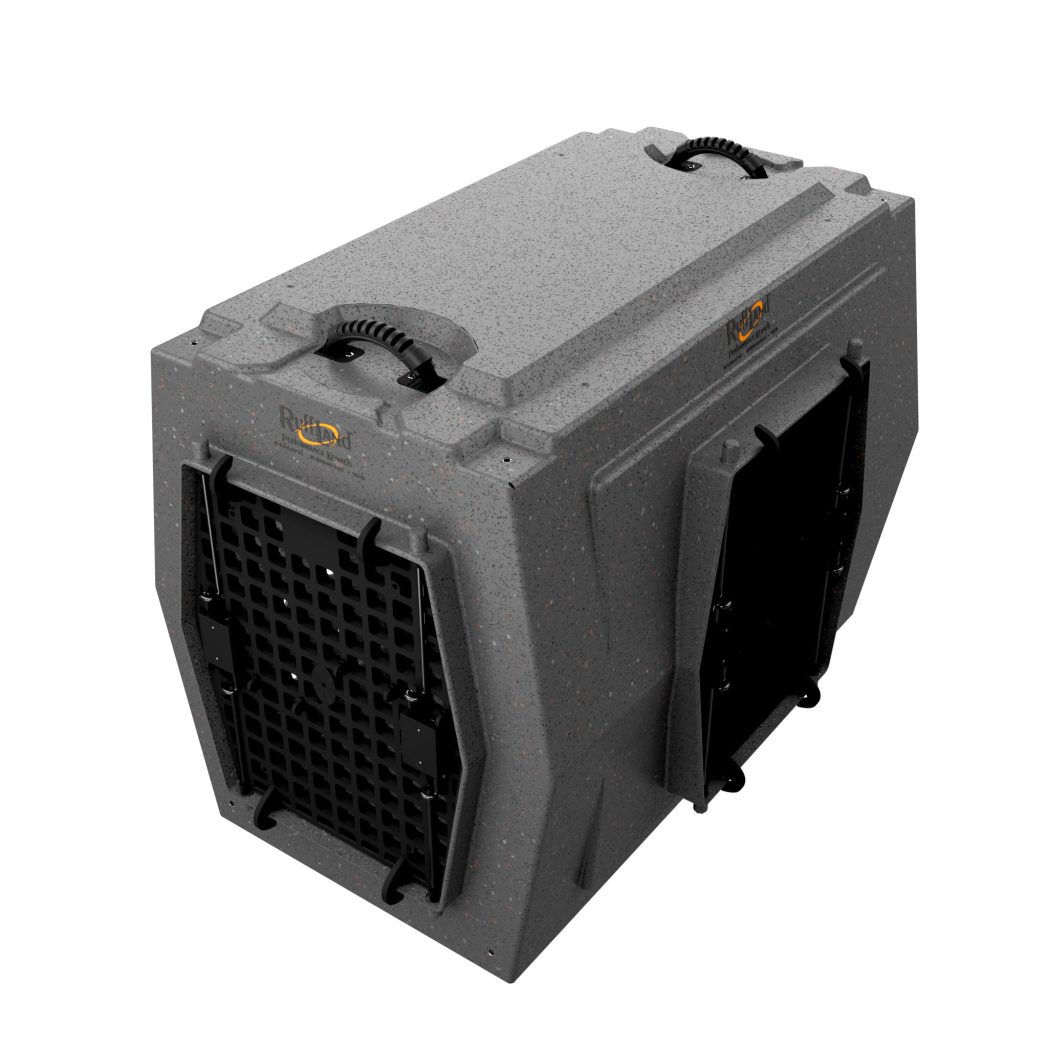 Ruff Land Performance Kennels : Ruff Land Kennels is a trusted name in the industry, catering to the needs of active and upland hunting dog owners. Available in 7 sizes and some with different door configurations–side and front doors– Ruff Land kennels are constructed using durable polyethylene material and boasts a stackable design for easy storage and transportation. It features a secure, two-way door design that can open to the left or right, a no bite grid design on the doors, no rattle design, easy-open latches, metal inserts for added strength, tie down attachments, an SUV slant back option, a raised floor interior, are stackable, tapered walls for optimal ventilation, and integrated handles. Ruff Land also has many accessories available such as a top tray, a water topper, fan, and more. The crate is priced competitively starting around $199. Ruff Land Kennels are available at many retailers, such as Cabelas, Bass Pro Shops, LL Bean, Sportsman's Warehouse, and more.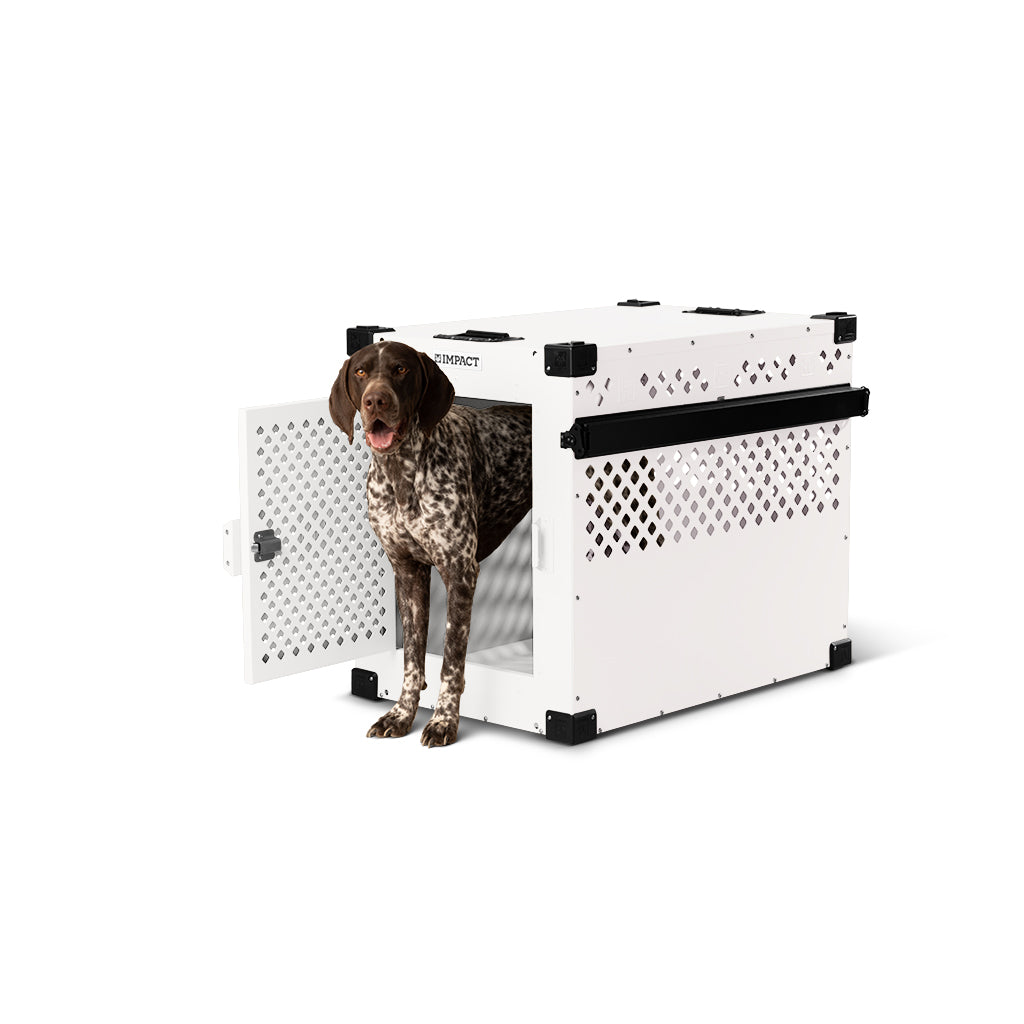 Impact Dog Crates: Impact Dog Crates offers a range of robust crates designed to withstand rugged travel conditions. Established in Northern Idaho in 2012, Impact Dog Crates' Mission is to manufacture the highest quality American-made, aluminum dog crates and accessories. Impact Crates are constructed with military-grade aluminum, feature a secure, one-handed slam-latch door system, integrated military-grade handles, multiple door configurations, provide exceptional ventilation and multiple tie-down points for added security, are stackable and come with a lifetime warranty. Some models are airline compatible. Impact Dog Crates come with a hefty price tag starting around $499 for the Bantam 20″ to the Stationary 48″ upwards of $3,000, though you have multiple color options.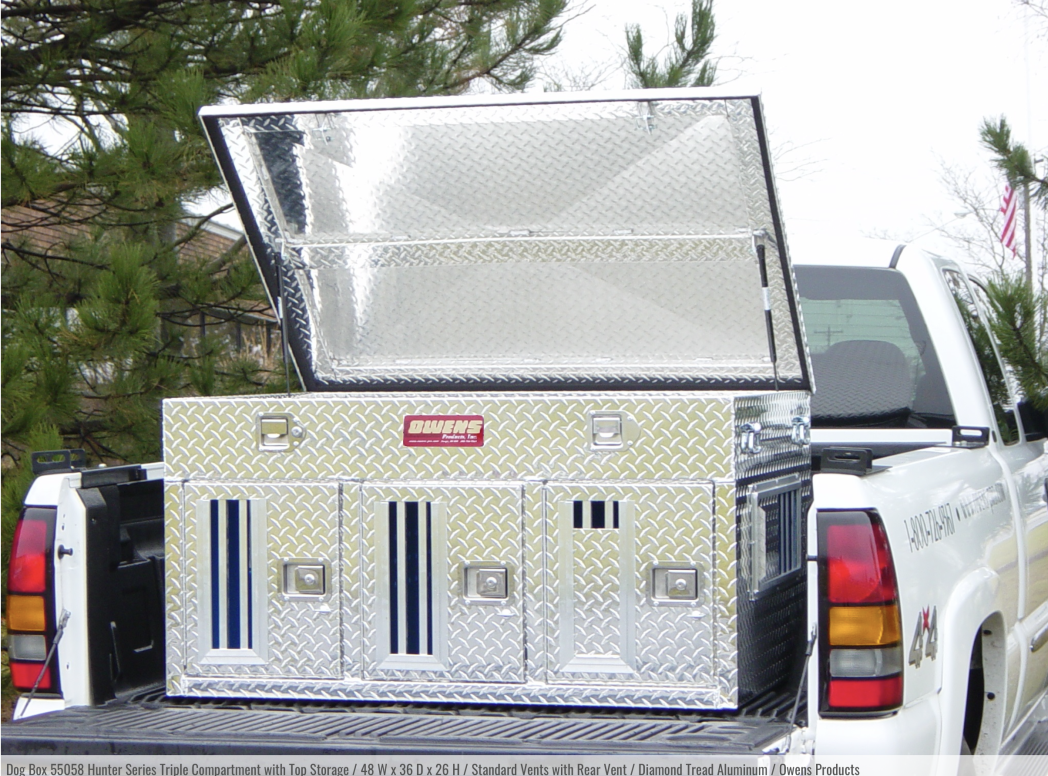 Owens Dog Box Hunter Series: Owens Products has been manufacturing since 1965. They specialize in manufacturing dog transportation solutions, and their Hunter Series dog boxes are highly regarded among hunting enthusiasts. These dog boxes are constructed from durable, lightweight aluminum and feature excellent ventilation. The Hunter Series offers various sizes and configurations to accommodate different breeds and transportation needs. I've had several Owen's boxes of different configurations myself. They are American made and pricing varies depending on the size and features, starting from approximately $350.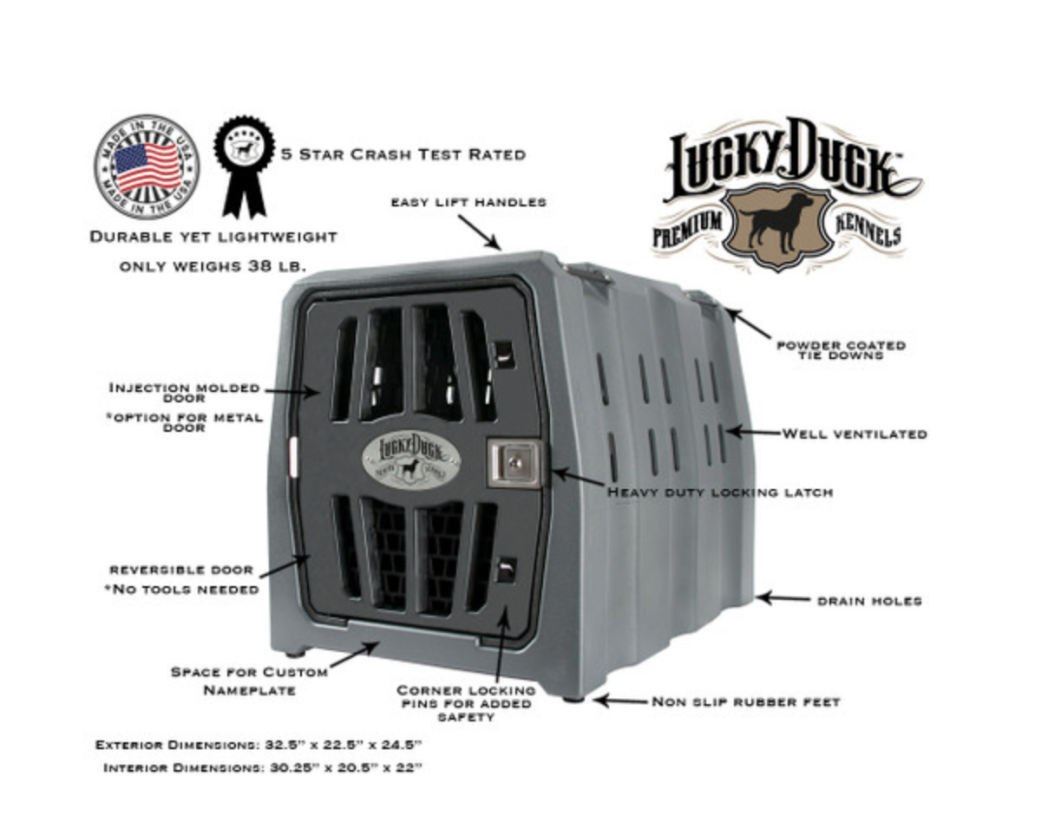 Lucky Duck Kennels: Lucky Duck is a well-known brand in the hunting and outdoor industry, and their kennels are designed to meet the needs of active dog owners. The Lucky Duck Kennel is 5 star crash rated, made in the USA, and has a lifetime warranty. They are constructed with durable and lightweight polyethylene material, making it easy to transport. It features a secure door system, excellent ventilation, and a reversible door for easy entry. The kennel also includes built-in tie-down slots and non-slip rubber feet for added stability. The Lucky Duck Kennel is available in various sizes and prices start at around $599.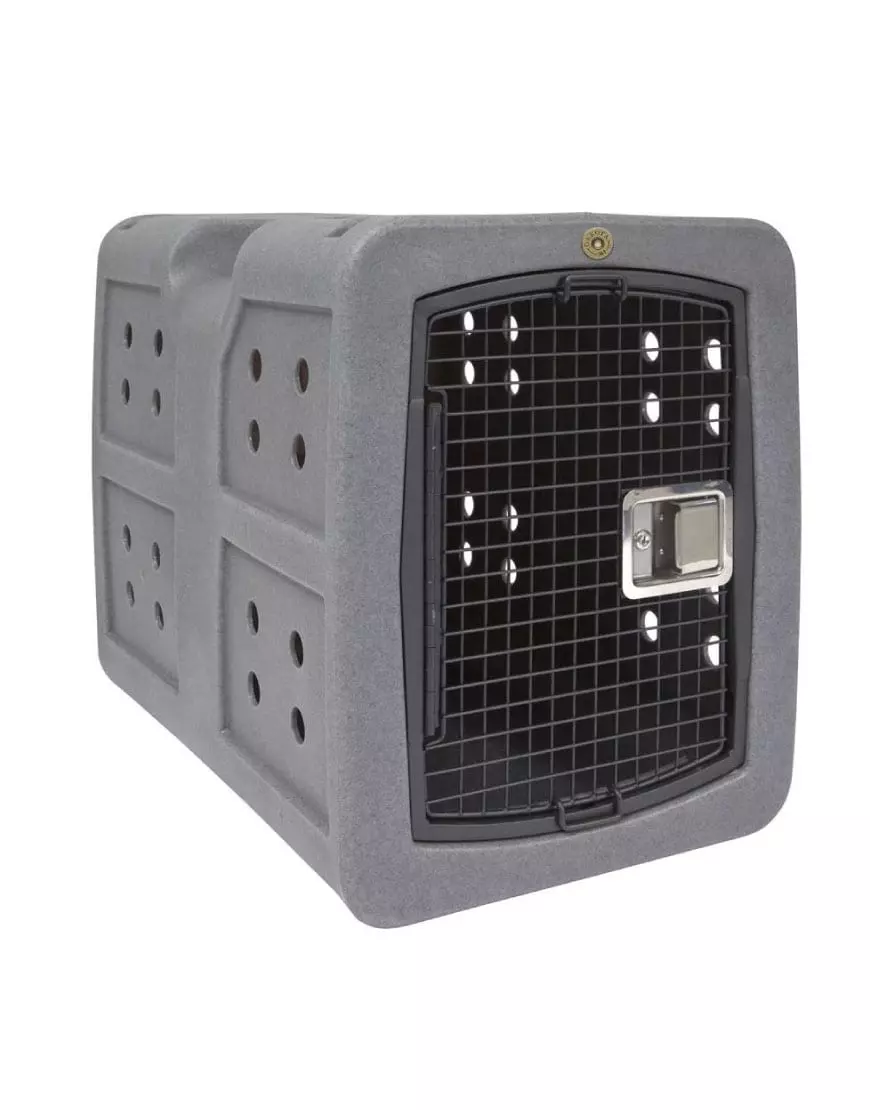 Dakota 283 Dog Kennels: Dakota 283 is a trusted brand that specializes in manufacturing durable and reliable dog kennels, particularly suited for outdoor activities and transportation. Dakota 283 Dog Kennels are crafted using high-quality, rotationally molded polyethylene, ensuring durability and impact resistance. These kennels feature secure double-walled doors, excellent ventilation, keyed paddle latching doors, a drain hole for easier cleaning, easy-grip handle, and stainless-steel hardware for added strength. They also offer options for tie-down slots and stackability for convenient storage. Dakota 283 provides a range of kennel sizes to accommodate different dog breeds, they are. The pricing for Dakota 283 Dog Kennels start around $329.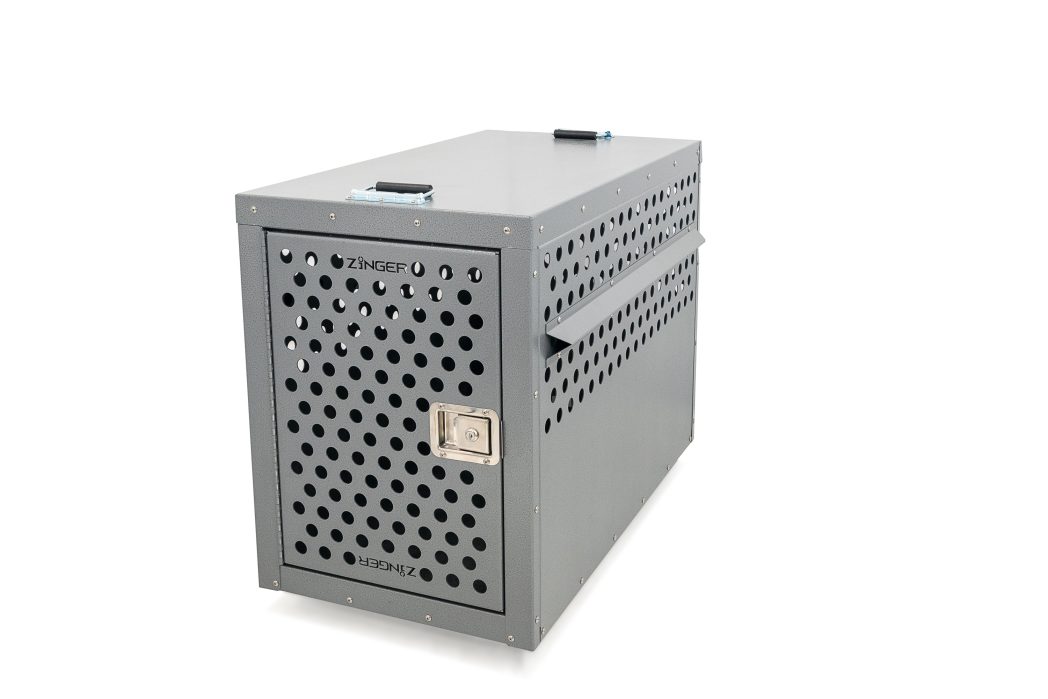 Zinger Winger Kennels: Zinger Winger specializes in manufacturing premium kennels and crates for active dogs, including sporting and upland hunting dogs. Zinger Winger Kennels are designed with a focus on durability, functionality, and safety. They are constructed with heavy-duty air-craft grade aluminum, making them lightweight yet robust. These kennels feature secure doors, optimal ventilation, and easy-to-clean surfaces. Zinger Winger Kennels also offer options for tie-down slots and stackability for efficient storage. Available in 12 sizes and 4 models including airline approved, high anxiety/escape proof, and multiple entry doors. The pricing for Zinger Winger Kennels starts at around $399.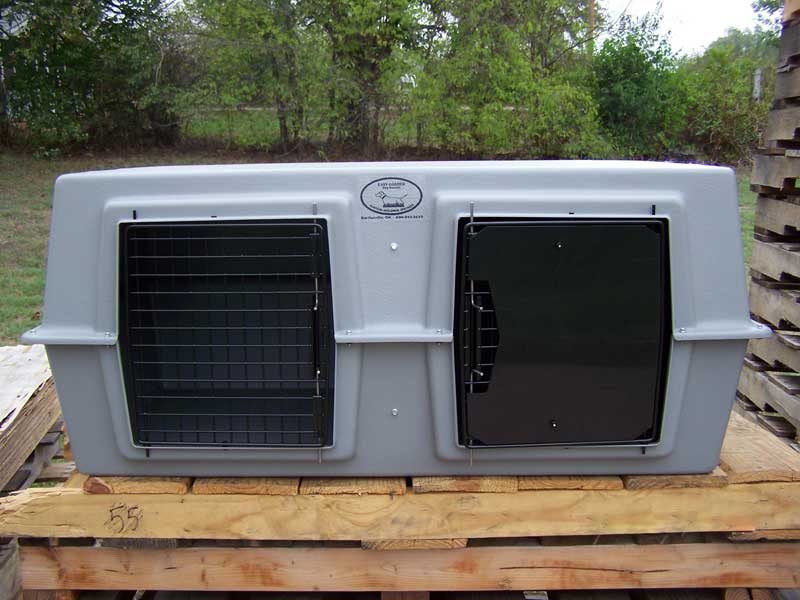 EASY LOADER DOG KENNELS: The Easy Loader is a specialized dog crate designed specifically for transporting sporting and upland hunting dogs. It is known for its innovative design and ease of use. Easy Loader's boxes are molded using high density polyethylene, the same material used in pickup truck bedliners. An ultra violet stablizer is added to the plastic so it won't crack or become discolored after many years of being in direct sunlight. It provides ample ventilation and a comfortable interior for the dogs' well-being. Easy Loader kennels are available in different sizes to accommodate various breeds. Pricing varies depending on the size and features starting at around $348.
Conclusion: When traveling with sporting and upland hunting dogs, investing in a high-quality crate or kennel is essential for their safety and well-being. You've invested a lot of money into your dog already and protecting them while traveling should be of the utmost importance. Consider your specific requirements, budget, the unique needs of your upland companion, and your vehicle(s) to make the most informed decision.
Disclaimer: Prices mentioned are approximate and subject to change. It is advisable to visit the respective company websites or contact retailers for the most up-to-date pricing information.