My mission is to help you have a healthier dog and breeders to raise healthier Llewellin Setters puppies through educational content based on over twenty years raising, training, and breeding Llewellin Setters. To help support these efforts, this page may contain affiliate links. I may earn a small commission for qualifying purchases at no cost to you.
We finally made it to the "new" (but oh so old) farm last evening with the rest of the dogs–yahoo!!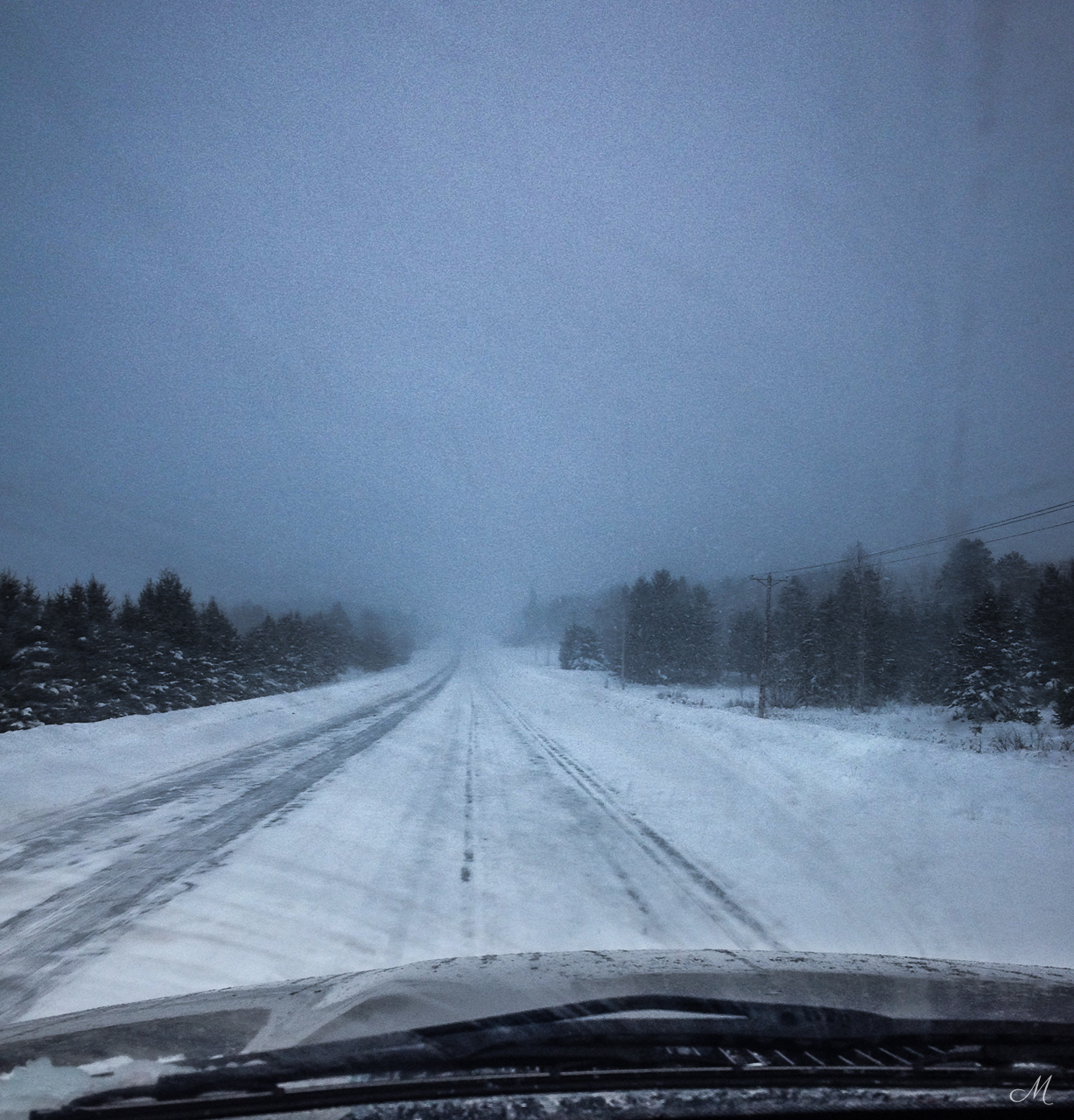 After a few morning delays, I set out yesterday afternoon to make the trip with the rest of the gang (dogs) in tow (in the dog trailer). I had Nashua as my co-pilot and the pups, Jesse James, Billy the Kid, and Alex, as my back-seat drivers. 🙂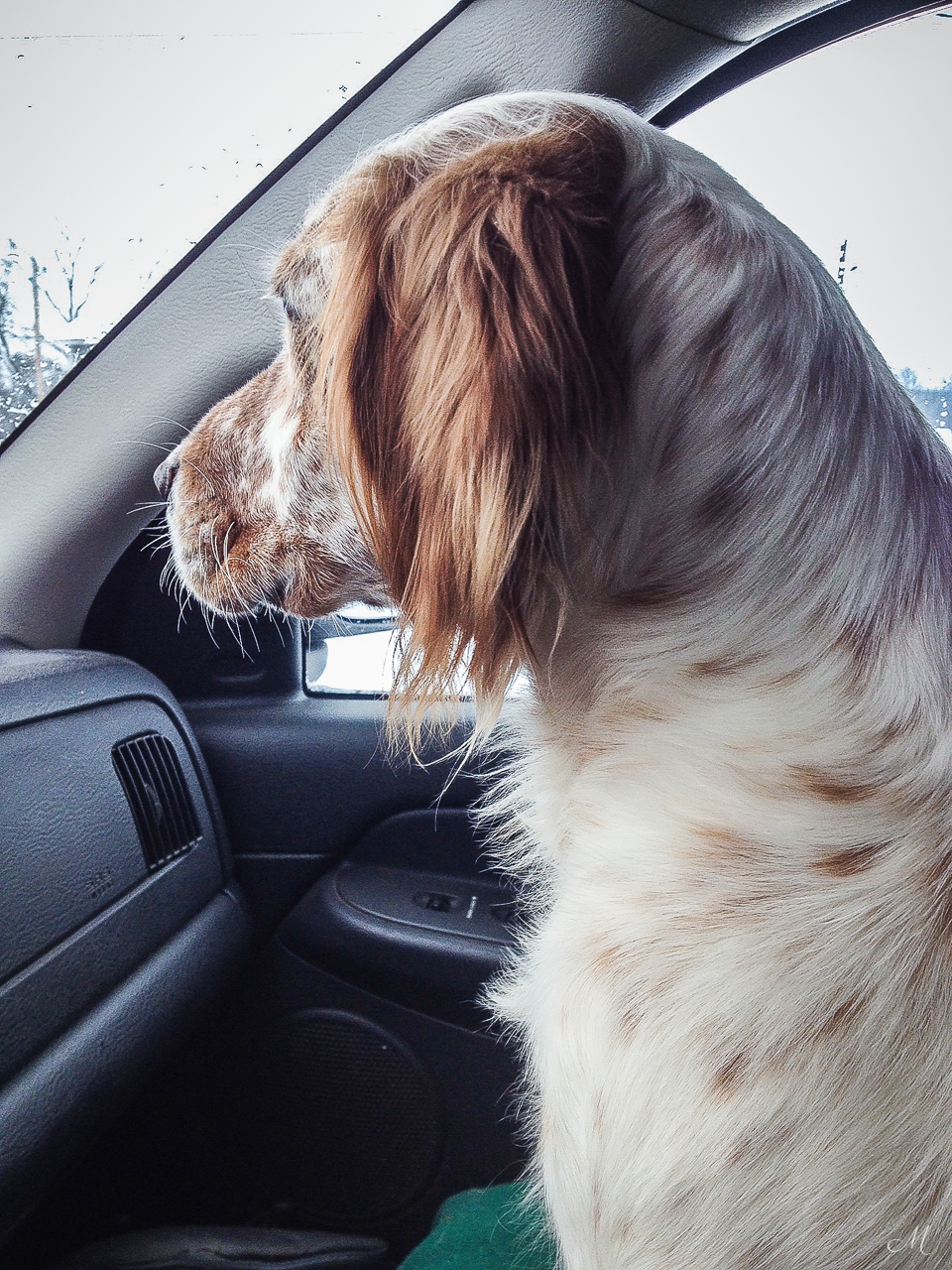 After some nail-biting, white-knuckled driving, we arrived safely and just in time to get to see Scott finishing up some snow removal with the "Yooper Scooper" snow shovel that came with the farm. 🙂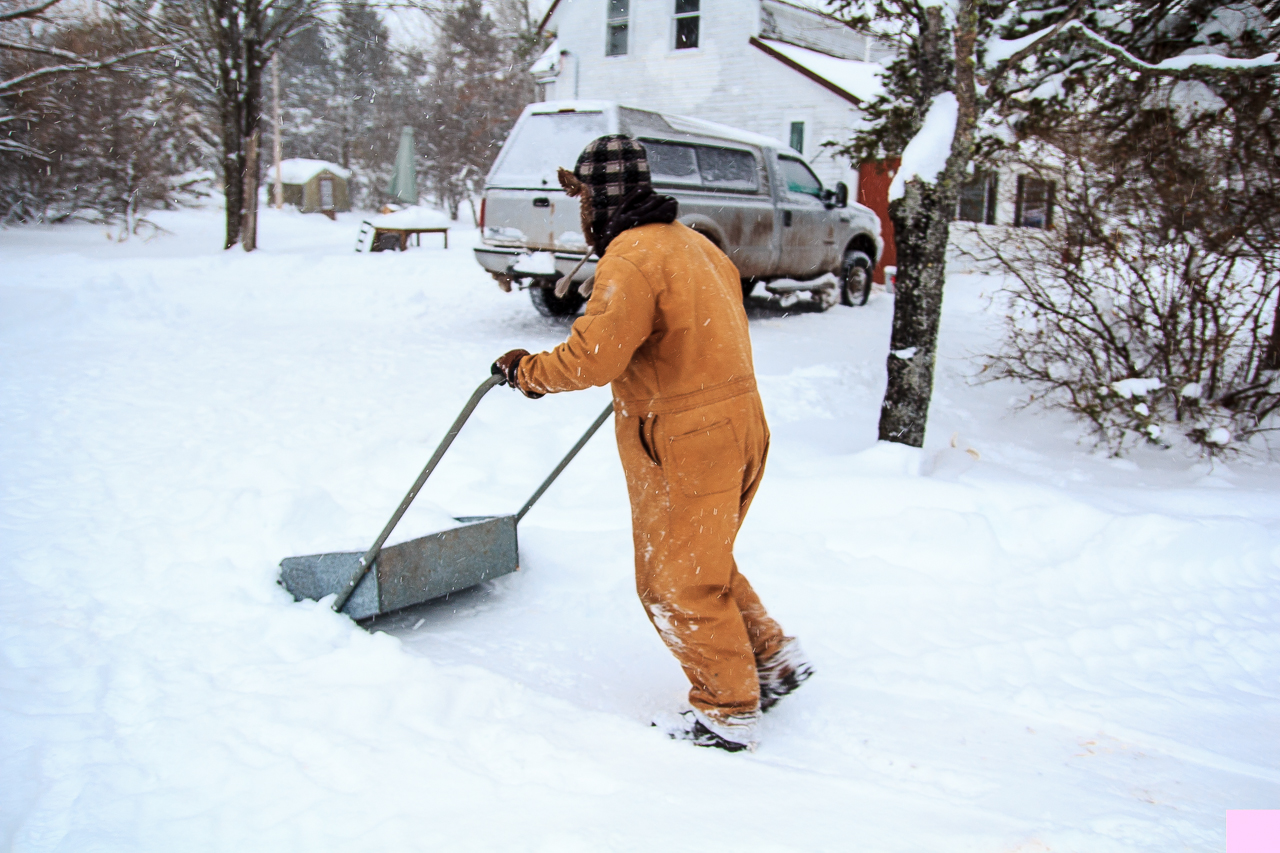 The pups had a blast exploring their new digs and love all the snow. They were such good puppies and are ready for their next adventure.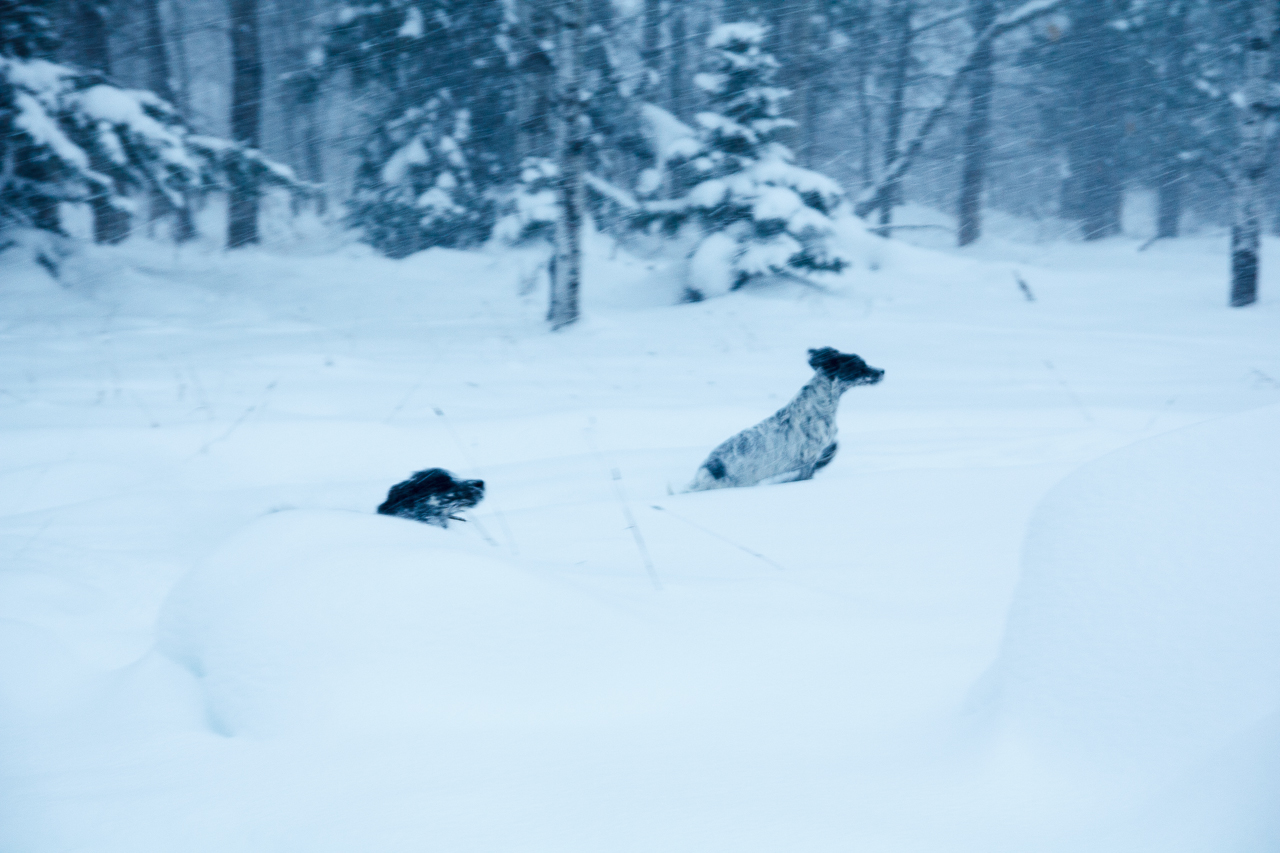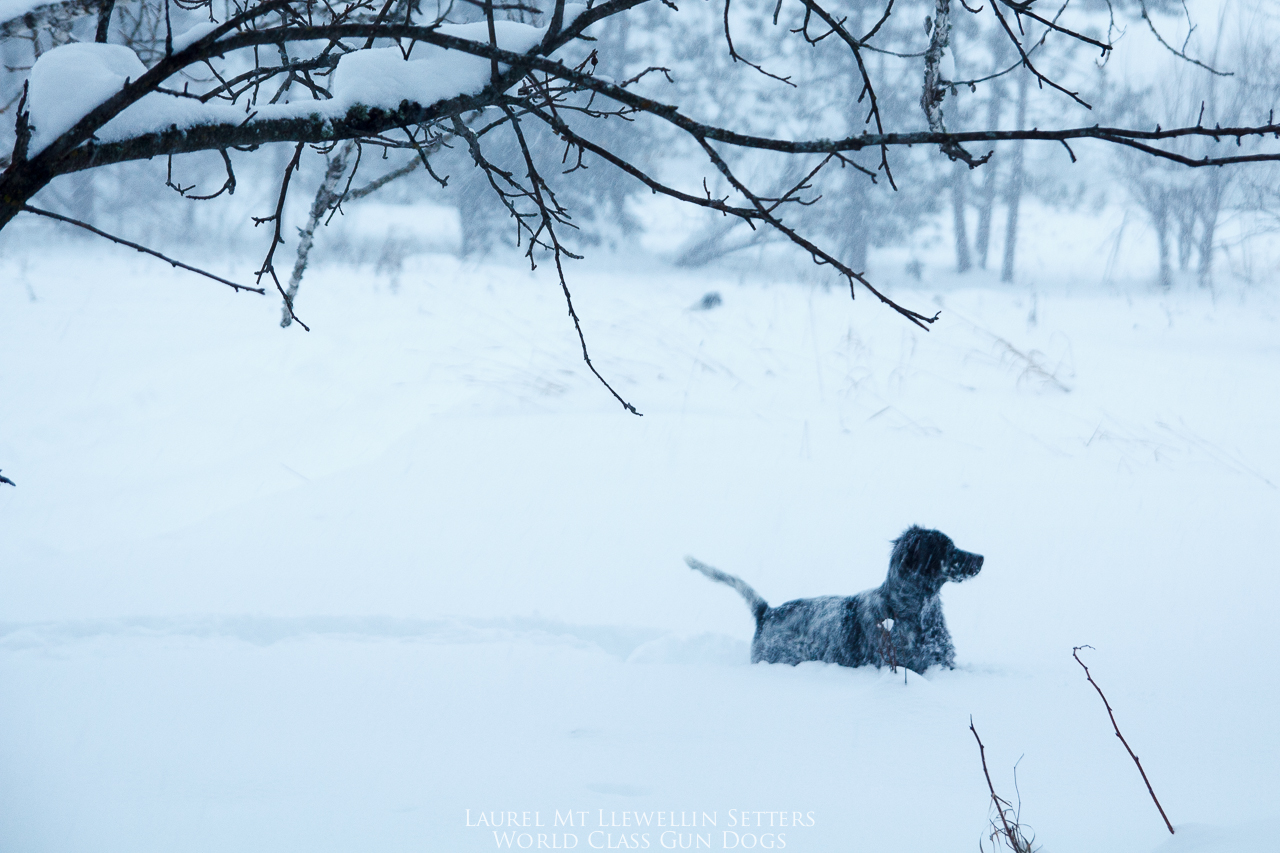 This morning was magical for me to wake up here knowing all the Llews are at last all here. I got to look out my bedroom window at this: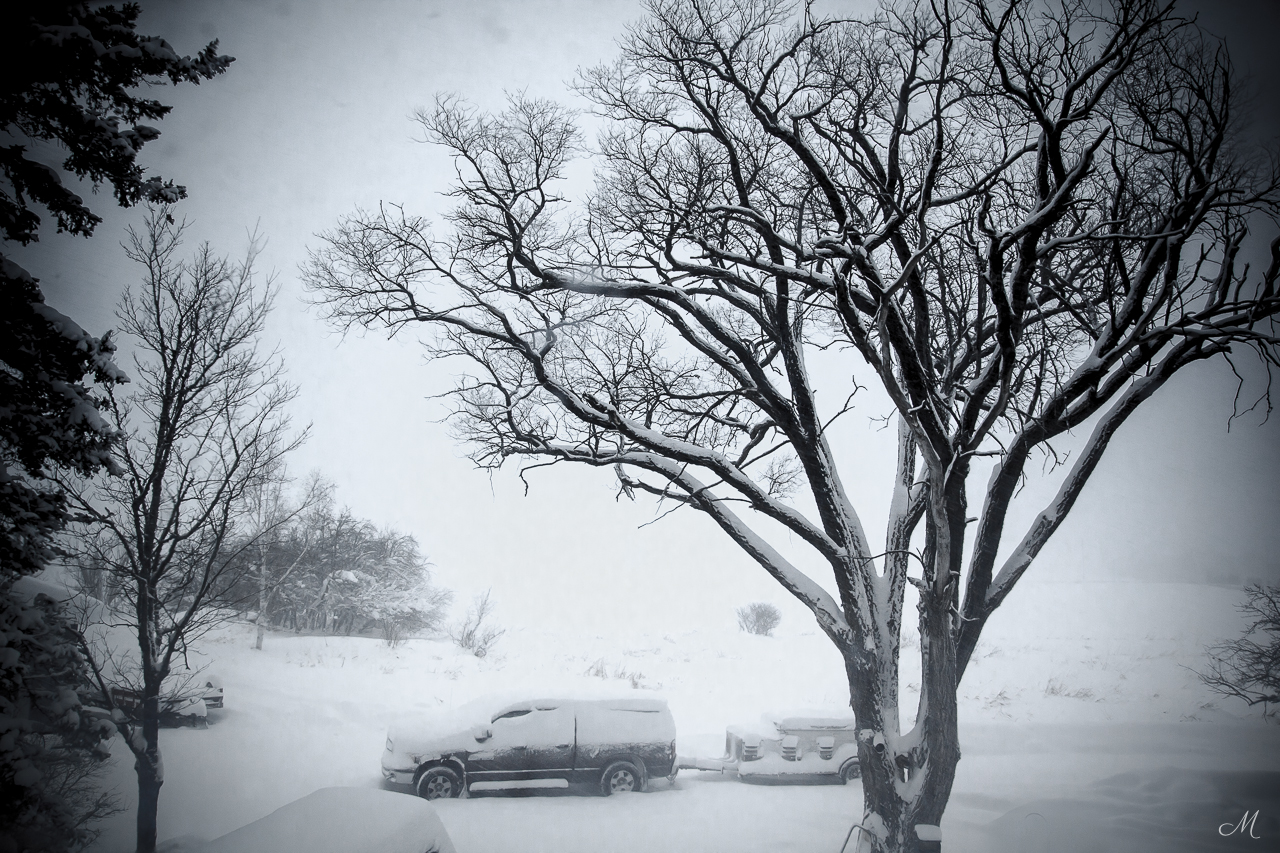 I hope you won't get sick of seeing the view out this window. I don't think I will!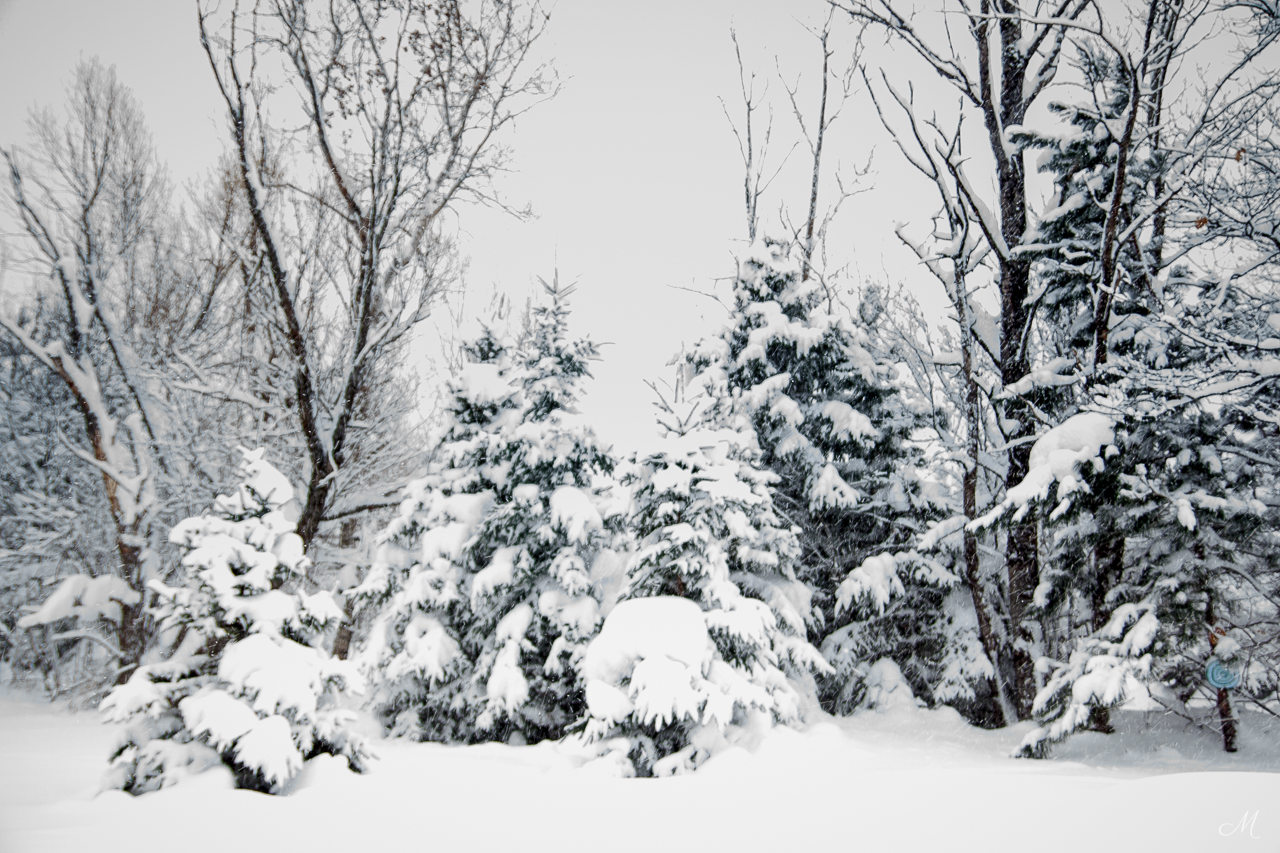 Beautiful, but a lot of work.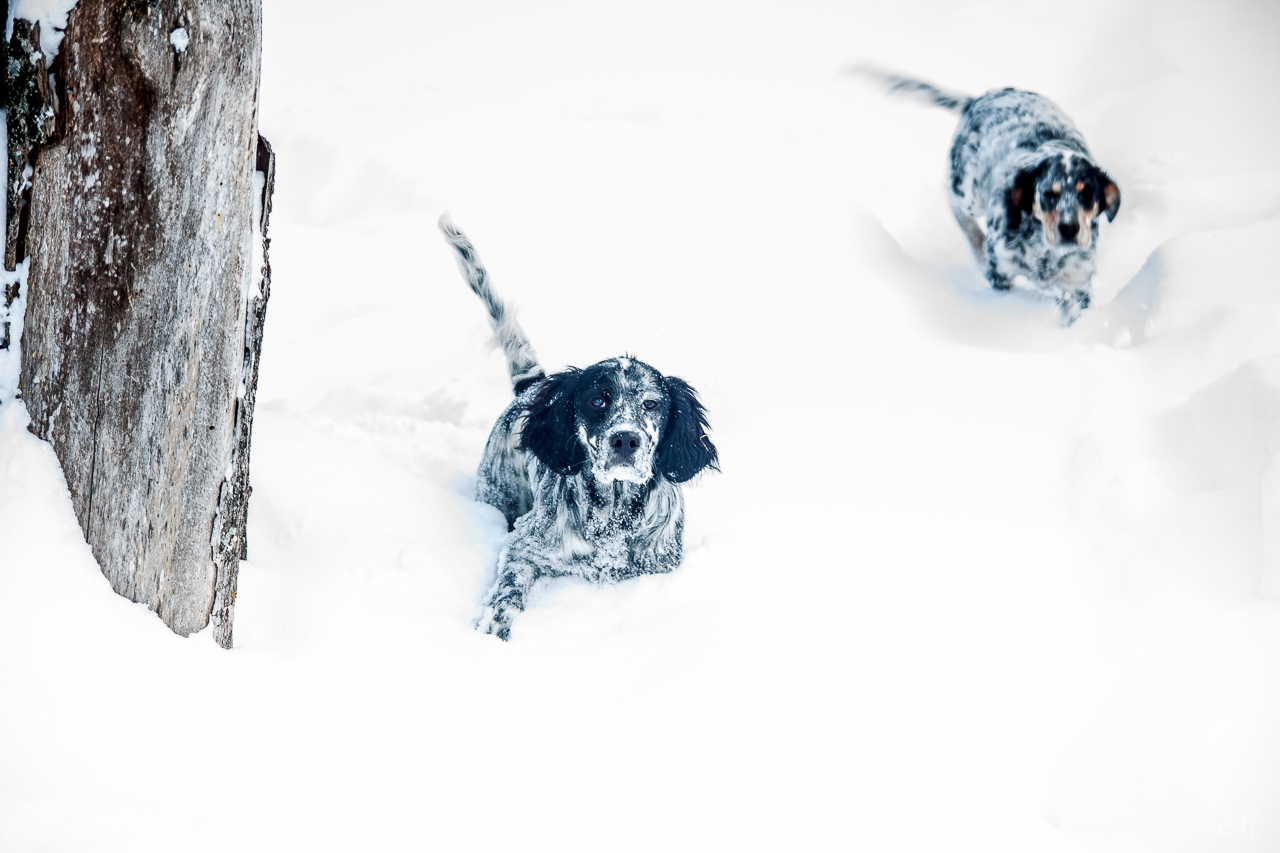 So, with about 10″ of fresh snow overnight, after all the dogs had breakfast and their morning run, we went to work on snow removal, which is actually snow-pushing, not removing at all. And we do not, yet, have a plow or a snow-blower but we do have a Yooper Scooper. so, this snow-moving-job took most of the day. In fact, Scott was still working on that while I started getting the Llews dinner and out for the evening run. Then firewood brought in. Then some dinner (can I just say thank you to the inventor of the crock pot!). Then some of Scott's friends stopped in. Then the babies let out again with 'yotes yipping across the fields…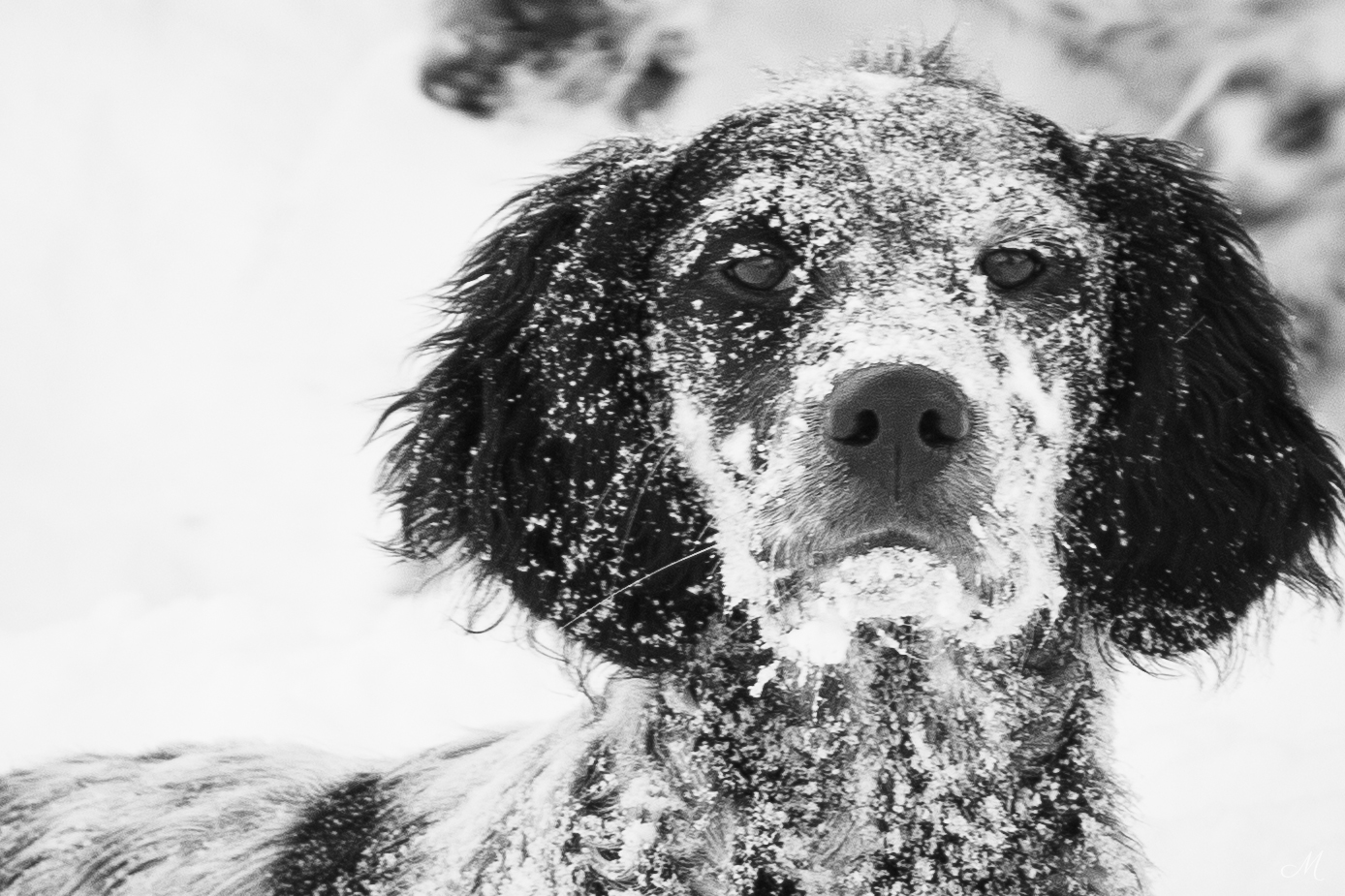 With the Llews snug in their beds for the night, it has started to snow again.
This ole gal is beat–but incredibly thrilled and grateful to have all the dogs together again at last. We hope to make a trip or two tomorrow to get the remaining kennels and whelping boxes, etc. Here's hoping we can pull it off. Then to get some rooms ready for puppies due to arrive next week!
Night all.
Hug your Llewellin Setter once for you and once for me 🙂
Blessings,
-M.