Jesse and Billy are Flying the Coop
My mission is to help you have a healthier dog and breeders to raise healthier Llewellin Setters puppies through educational content based on over twenty years raising, training, and breeding Llewellin Setters. To help support these efforts, this page may contain affiliate links. I may earn a small commission for qualifying purchases at no cost to you.
Jesse James and Billy-the-Kid are leaving tomorrow for their new homes. It's been a busy few days of preparation mostly because I still do not have everything under one roof and the two roofs are 3 hours apart–on a good day (it took me 4 1/2 hours to make the trip the other day through the lake-effect snow squalls). I'll get everything under one roof someday.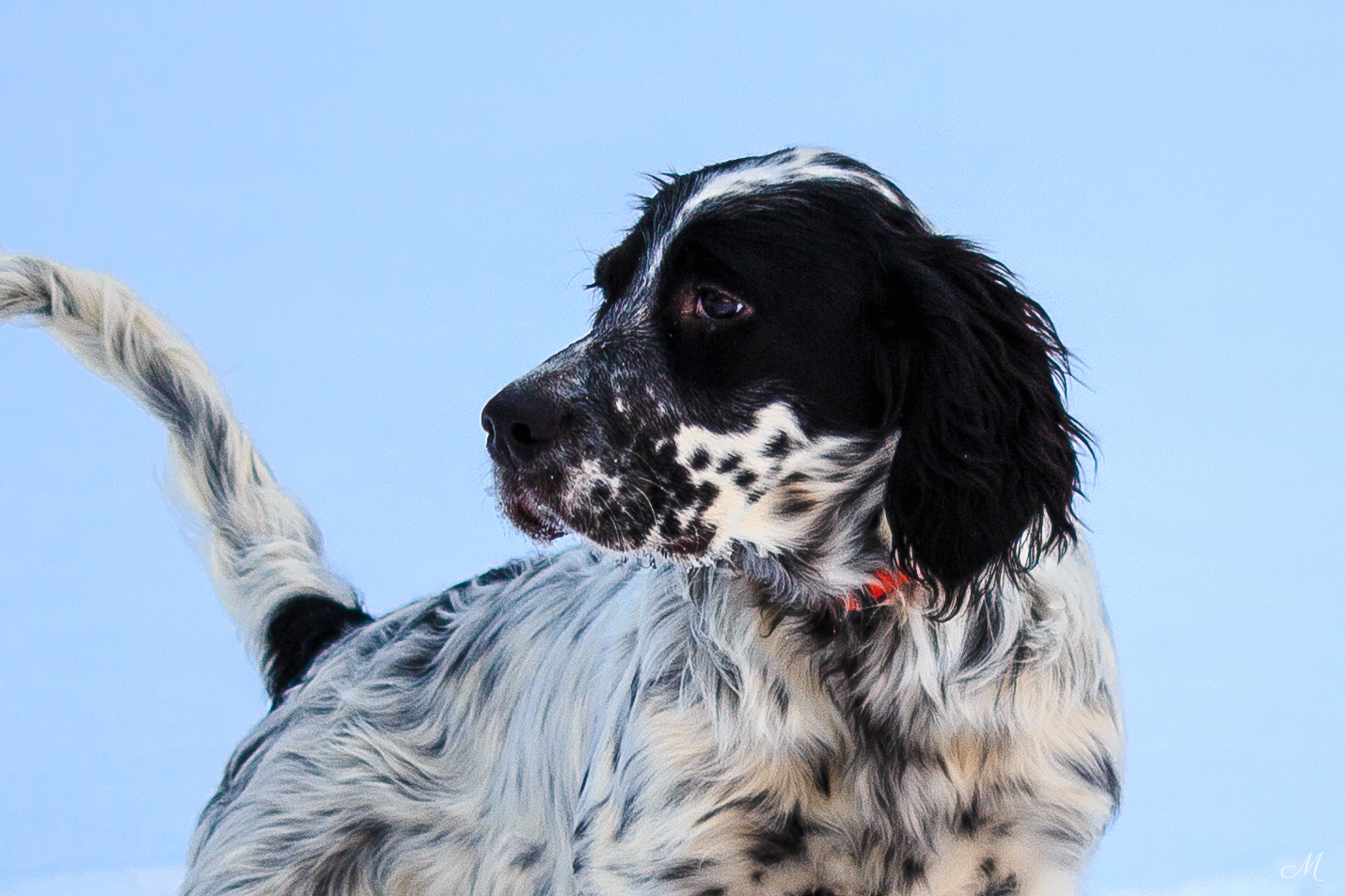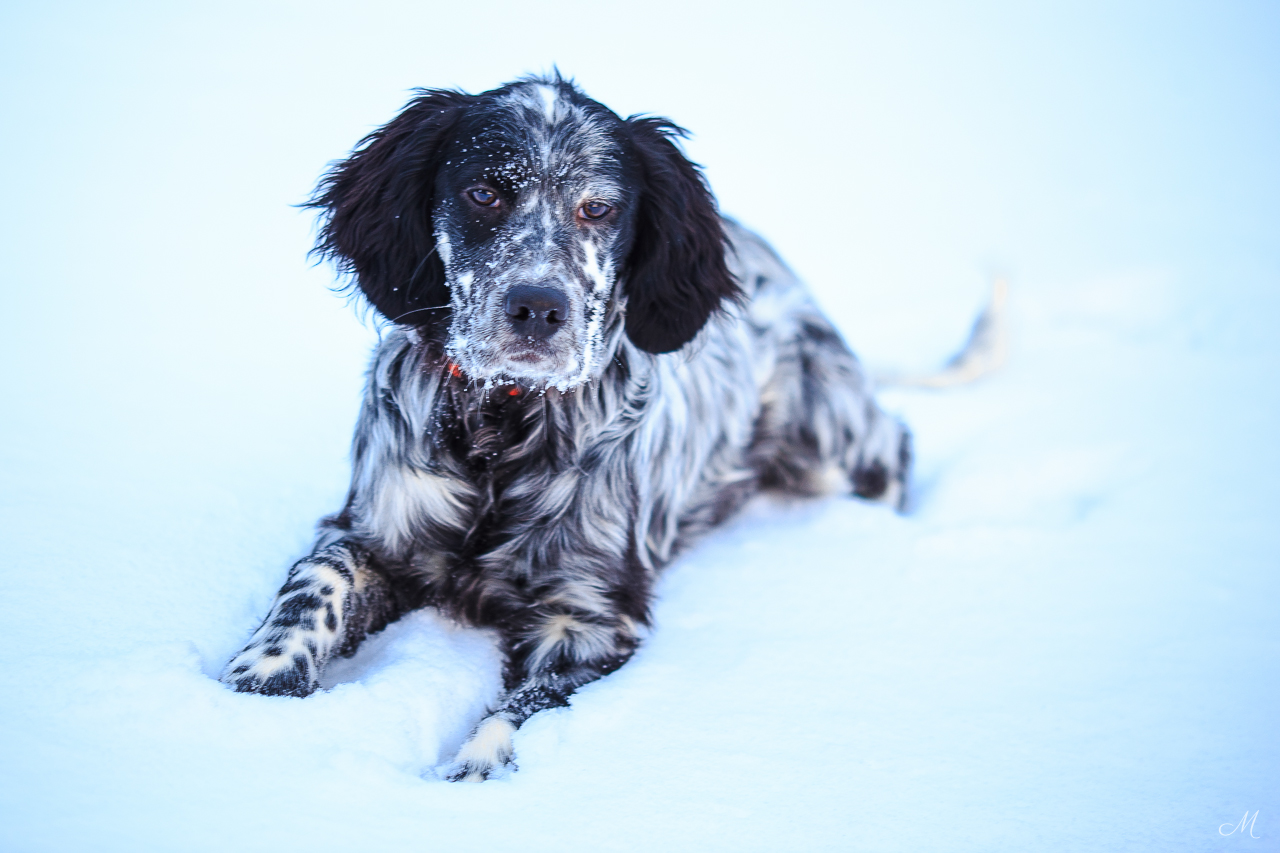 Anyway, the boys had a great time romping at the old place. There is not near as much snow here so they could really run and play. They had a grand time. They are not, however, having such a great time in separate crates with me out of site as I try to write this. 🙁 Poor babies. I thought we were crate trained long ago, but they aren't very happy at the moment. Must be all the change over the past few weeks and then again the past few days.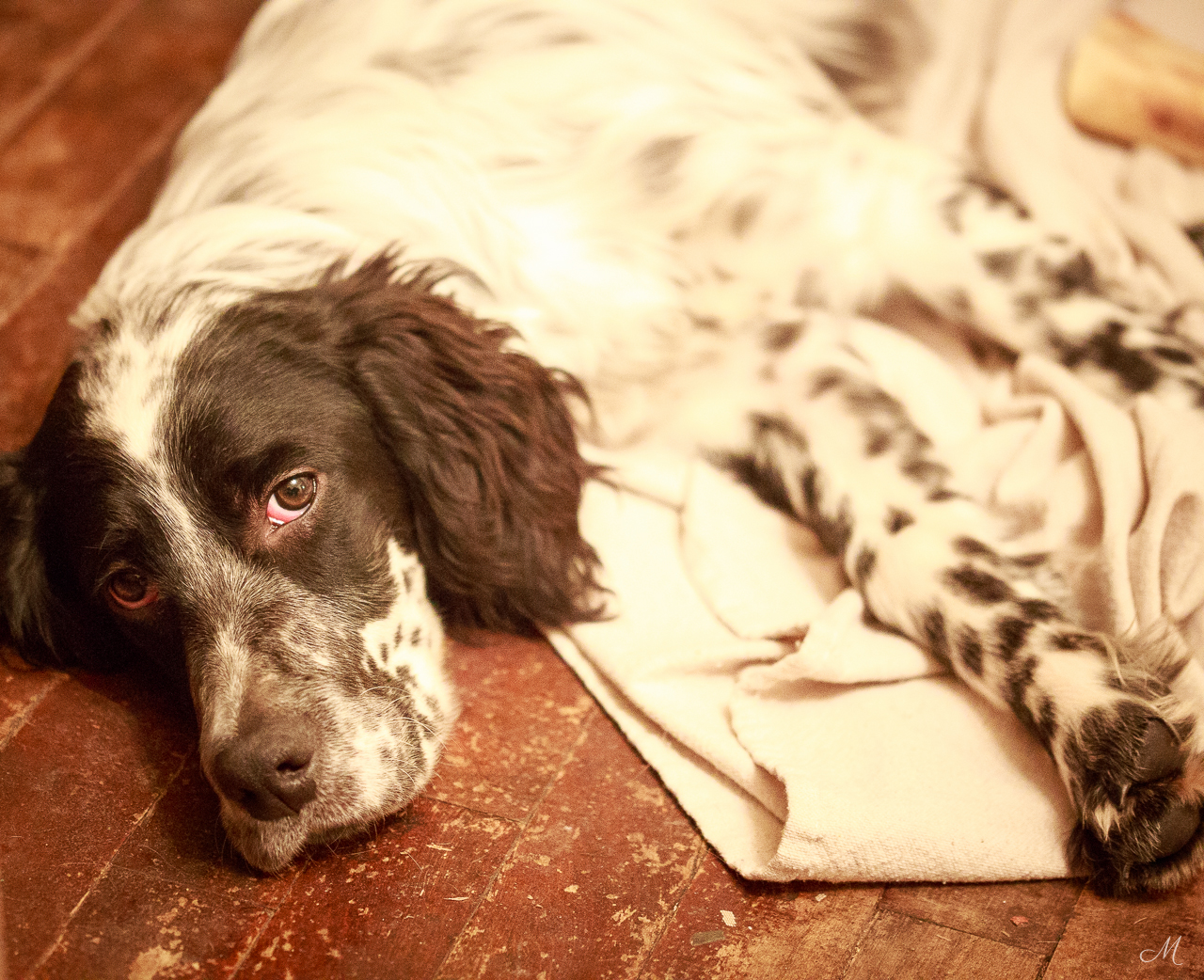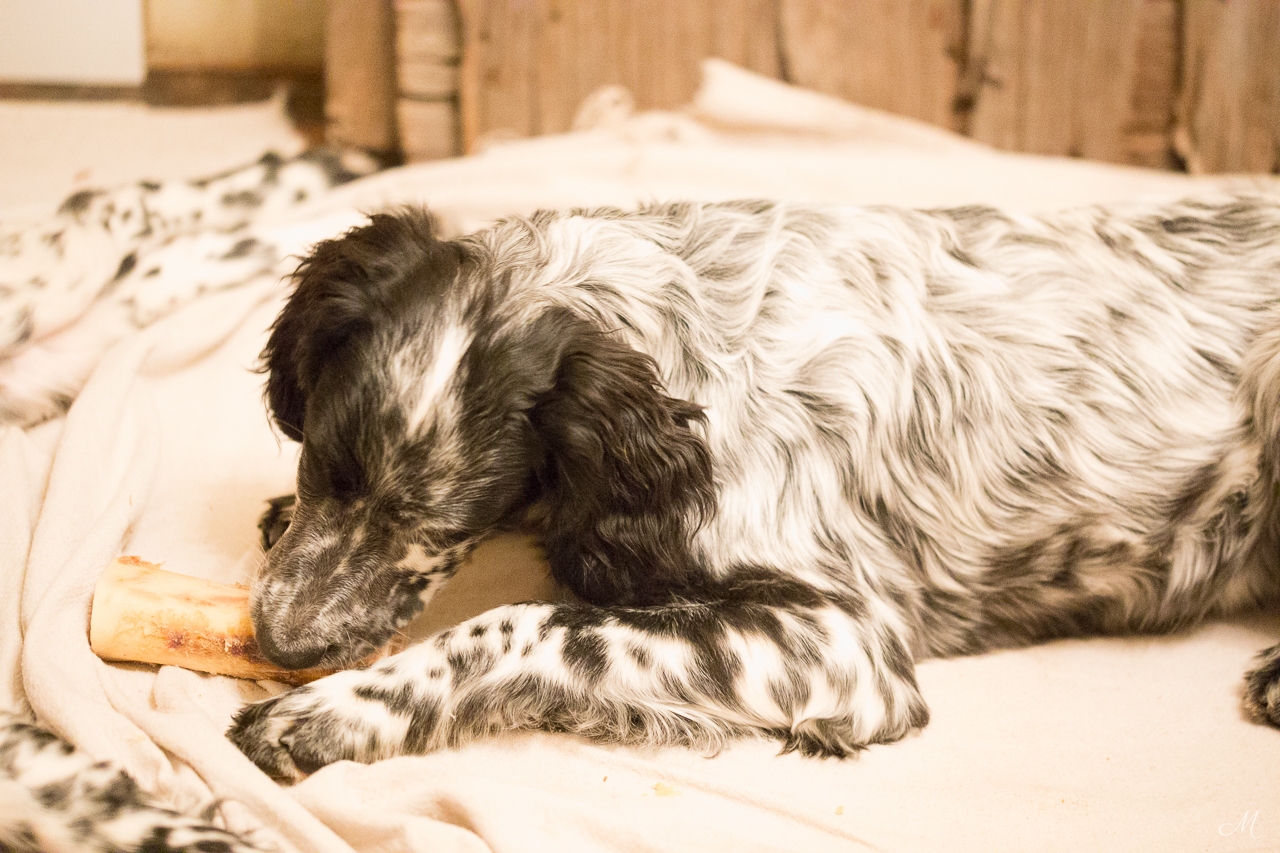 We had a nice, uneventful drive to the old place this morning, then some lunch and more playtime early afternoon, then off to the vet for health certificates. Then, more playing and exploring the house. Tonight they had one last bath and lots of cuddling on the sofa, while we played some fetch. It's so hard to have had these fellows so long and now to see them go. They'll have fantastic, spoiled lives and get to hunt their hearts out, though and that is my dream for every Llew.
So, off they go, Billy the Kid to SLC, Utah and Jesse James to Raleigh, NC. 🙁 I hope to hear a lot from their new owners over the years and hope I get to see them again some day.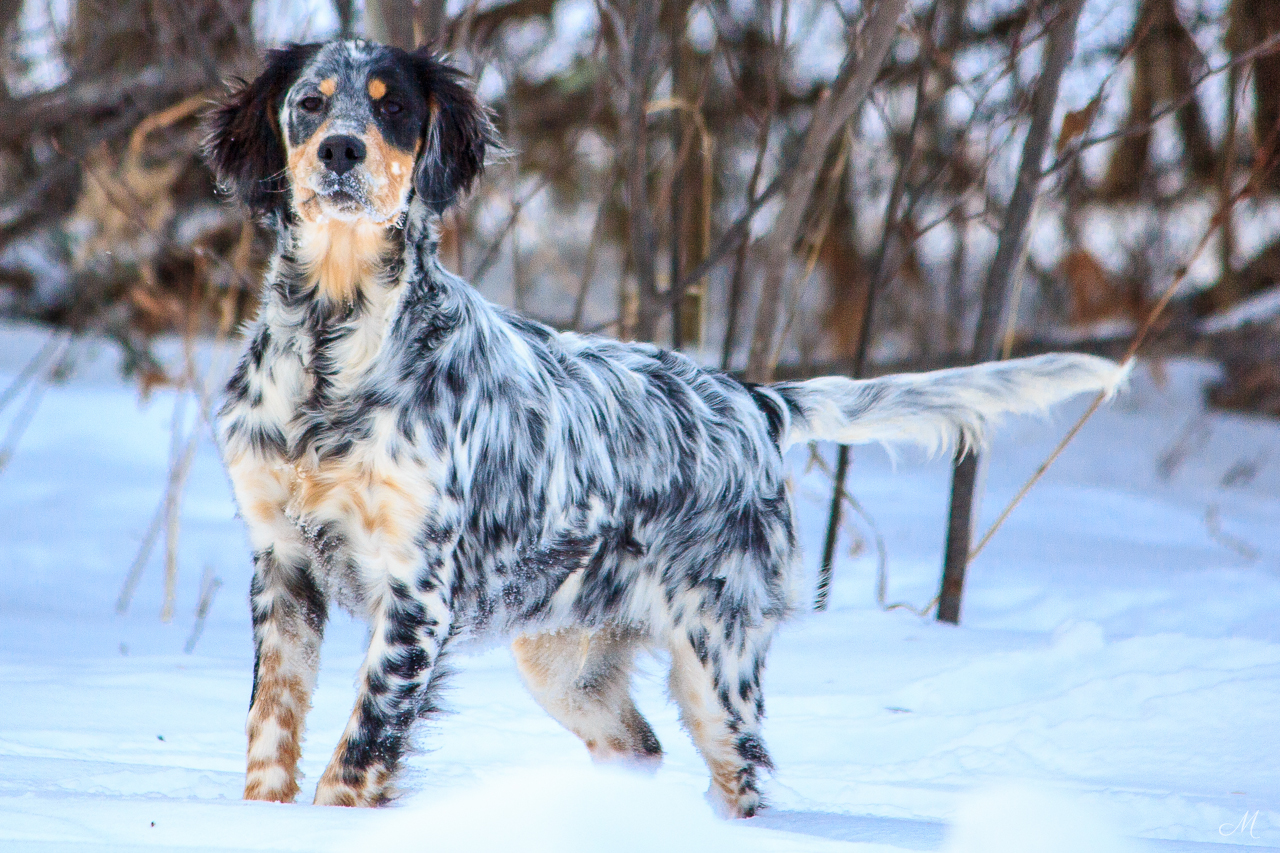 Alex-puppy has a new family, too, but is stuck here with us until they are able (and that's his new name, btw–Abel!) to get him. So, my several times a day walks with the pups will be a bit different for a while–It will be just Able and I.
That's all for tonight, folks.
Hug your Llewellin Setter tonight 😉
-M.