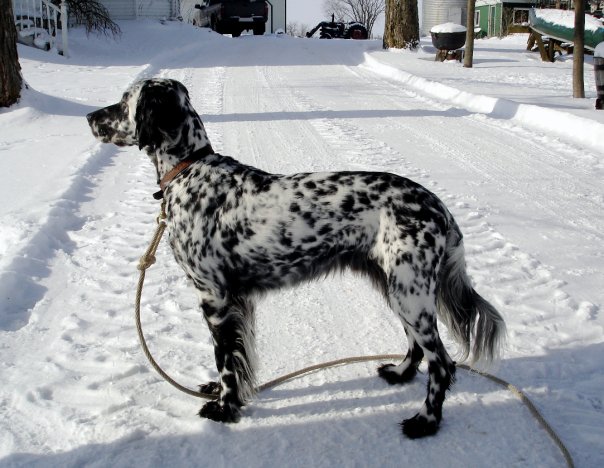 I received this great photo and a very nice note from our friend Ian Sinclair of Ontario. He has Woodrow (was Titan from the 4-wheelers litter out of Shay by Brier), a beautiful blue belton dog.
He reports that he is very pleased with the dog and he gets along quite well with his older English Setter. They spend a lot of time in front of the wood stove, lately! Ian says he always receives compliments from people who see him and want to know what kind of dog he is.
Woodrow was from the same litter as Milan, Sable (now Missy), Avalanche (Lucy), Liberty, Ranger, Tahoe, Nitro, Dakota, and Sierra (Aspen).
Thanks so much for the update, Ian!
Here is a photo of Woodrow at six weeks old: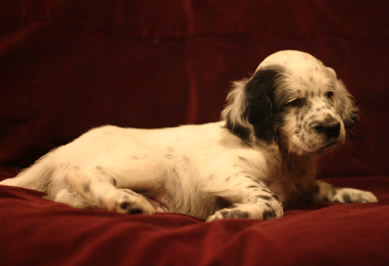 .