Happy Memorial Day from Laurel Mountain Llewellins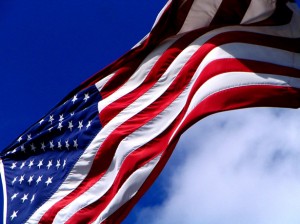 Hello All!
We hope this finds you enjoying time with your family and friends–and your favorite hunting companion! And let us not forget to remember those that have lost their lives to keep us free.
We are waiting for Maddie and Brier's puppies to arrive. It should be any day, now but could be another week. It is hard to tell with first-timers which breeding took (she was receptive for about 10 days!) and when to expect their arrival. Maddie does not seem very "big" to us, so we are not expecting a large litter such a Shay's past litters of 10! We did not have a sonogram or x-ray done, but sure are wishing we would have. It is very nice to have at least an idea of how many puppies to expect.
In other news, the Witner's at Nimisila Creek Kennels have had their litter! Diamond whelped a litter of 3 beautiful pups on May 24th in the wee hours of the morning. There are two females and one male. Lovely puppies, indeed! Congratulations to the Witner's, to Diamond, and to Brier!
Brier is off on vacation–again! He is visiting Lynnhill for a breeding with Lynnhill's Highway Hannah. This should be a very nice breeding. Hannah has a nice blocky head (for a female), has lovely conformation, and produces excellent pups. A breeding with Brier will produce amazing puppies, in our opinion!
We are enjoying the nice (although very warm) weather. The dogs are so spoiled and love the air conditioning! They have a run outside, take a dip in the water hole (spring-fed, very cool water), and want right back in the house. Funny, spoiled dogs.
The young pack of three we currently have (Ranger, Steele, and Santana) are loving being outside as much as possible. They love getting wet and muddy and chasing and pointing all the birds and butterflies. Very stylish, prey-driven pups and we are having a blast bringing them up. We can't wait to get them on some quail and chukar, soon. At 6, 4, and 3 months, this summer will be a ball! I love puppy rearing!
Oh, Happy 6-month birthday to Ranger and his litter-mates: Aspen (in Montana), Milan (Michigan), Lucy (North Carolina), Tripp (PA), Missy (PA), Nitro (Wisconsin), Liberty (New Jersey), Woodrow (Ontarion, Canada), and Tahoe (PA)! I can't even believe these guys are 6-months old, today!
Today is also our Jess's (Sir Royal Gladstone Jes) birthday! He is two, day. Jess is out of Nimisila Creek's Lynnhill Thunder Scout by Garih's Blizzard Django. Jess is a magnificent creature and we are thrilled and blessed to have him. We look forward to his breedings with the lovely Dora and probably Midge this coming winter. Jess is the most natural retriever I have seen. He is absolutely beautiful with the nicest personality and bird-finding ability.
Many blessings to all of you!
M..