Tuesday Tips: Groom Your Puppy Daily
My mission is to help you have a healthier dog and breeders to raise healthier Llewellin Setters puppies through educational content based on over twenty years raising, training, and breeding Llewellin Setters. To help support these efforts, this page may contain affiliate links. I may earn a small commission for qualifying purchases at no cost to you.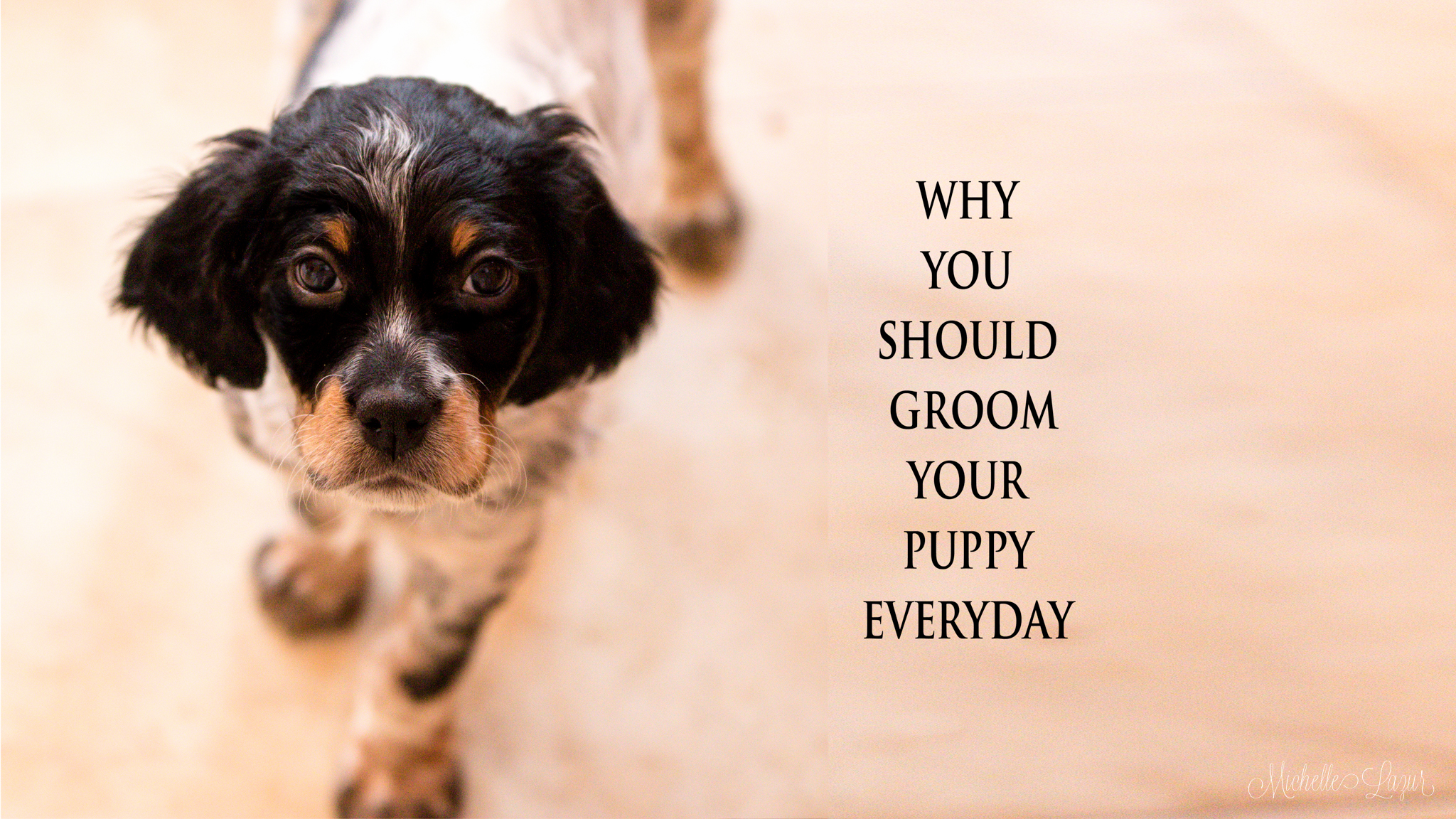 One of the best things you can do for your Llewellin Setter puppy is to groom him daily starting as soon as you get him. I prefer to do this on a table, getting pup up to a manageable height. They love to be up at your face anyway and up on a table is perfect and it saves your back and they are also less likely to try to chew on the brush, comb, your hands, etc., when on the table.
Grooming your puppy from the start does a few things: First, it is an excellent bonding routine. He will love and look forward to this daily bonding and "special time." Second, It gets your puppy used to being handled and having his ears, feet, head, tail, etc., touched. This will set the stage for the rest of his life and easy grooming sessions after hunting for removing briers and stickers, ticks, porcupine quills, veterinarian visits, etc. Third, grooming keeps them healthy. Brushing/combing your pup is great for their skin and coat. Not just to keep from matting, but it helps keep them cleaner, you'll have less shedding because the hair will be in the comb instead of on your floors and furniture, and brushing stimulates the skin and distributes oils. You'll also notice any problems, such as lumps and bumps, stinky ears, etc.,  sooner. Third, while up on the table, you can begin to introduce "stay" and/or "woah."
I introduce our pups to this while very young and before they leave for their new homes. One at a time, I put each pup on the table to weigh them, administer medication, trim nails, pet and sooth them, check their ears, etc. They love it and can't wait for their turn! This makes for a much easier first–and subsequent–veterinarian visit and when it is time to get them ready to go to their new homes. So, a pup you get from us is used to this already and it's your turn to take the reigns when you get him home. Have an older pup or dog that you didn't do this with? It's okay, start today!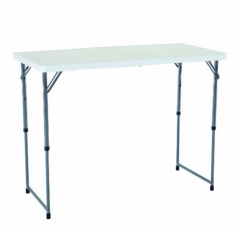 Interested in building an old-fashioned training table? We are building a new one since we had to leave ours in PA. I will document and share the how-to, soon. But, for a puppy, you don't need anything fancy. In fact, I use this adjustable-height folding table in the house. It has 3 heights, a textured surface that aids against slipping (I put a rubber-backed carpet on top as well), folds in half for storage and has a handle for carrying. I love it! Under $40 (at the time of this writing) and free shipping with Amazon Prime.
Remember to have any necessary supplies such as nail trimmers, brush, comb, medications, coconut oil, etc., gathered and within reach before you put pup on the table.
Dog Grooming Resources:
My Favorite Grooming Tools:
(Note, sometimes I use affiliate links and by using them I occasionally earn a small percentage at no additional cost to you. I never link to products I have not used myself.)
Like Tuesday Tips? Sign up for the newsletter and we'll make sure you get more tips like this–on training, health, nutrition, and grooming–in your inbox.