Announcing the Ask LML Podcast
My mission is to help you have a healthier dog and breeders to raise healthier Llewellin Setters puppies through educational content based on over twenty years raising, training, and breeding Llewellin Setters. To help support these efforts, this page may contain affiliate links. I may earn a small commission for qualifying purchases at no cost to you.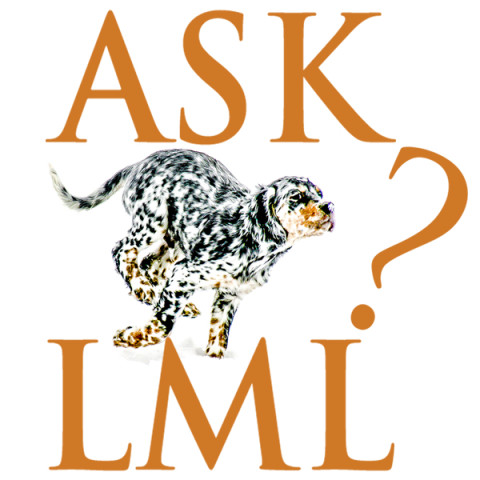 We are finally adding a new program that I've thought about for years and mentioned here on the blog way back in 2012 on this post. We receive a ton of questions about Llewellin Setters–everything from puppy rearing, health, nutrition, training, hunting, etc. We spend hours answering questions via email and telephone calls. So, we are starting an "Ask LML" feature, where we answer questions asked by you, the Laurel Mt Llewellin Setter family. If there is enough interest, we will be turning this into a podcast.
We are taking questions via voicemail messages and all you need is Internet access and a microphone–yes, record now from your computer, laptop, tablet, smartphone, etc. 🙂
Here are some guidelines and how it works:
How to submit a question to "Ask LML":
We want this to be fun, helpful, and personal. Here are some guidelines to ensure your question qualifies to be featured.
Please keep your questions Llewellin Setter specific, as we do not train or raise other breeds. Please include relevant information including age of the dog, sex, and anything else you think necessary for us to be able to give a concise and thorough answer.
Please keep your question under one minute in length. If it goes a little over, that's fine, but please keep it concise and to the point.
Note: Disrespectful, private/personal, or non-relevant questions will not be considered.
Please speak clearly and try to eliminate background noise, etc., (like a barking Llewellin) to ensure we can understand your question.
Ready, set, Go!
Please note that by submitting a voicemail question, you're allowing us to share it (your recorded message) publicly on the blog and likely an upcoming podcast! Click here for more details on the Terms of Use.
Also note that it's impossible for us to get to everyone's question—you may not receive a direct response to your exact question. We will answer qualified questions as soon as possible and likely have this feature, answering one qualified question once a week, more often if popular enough.