TBT: Luke Pointing a Ruffed Grouse 2008
My mission is to help you have a healthier dog and breeders to raise healthier Llewellin Setters puppies through educational content based on over twenty years raising, training, and breeding Llewellin Setters. To help support these efforts, this page may contain affiliate links. I may earn a small commission for qualifying purchases at no cost to you.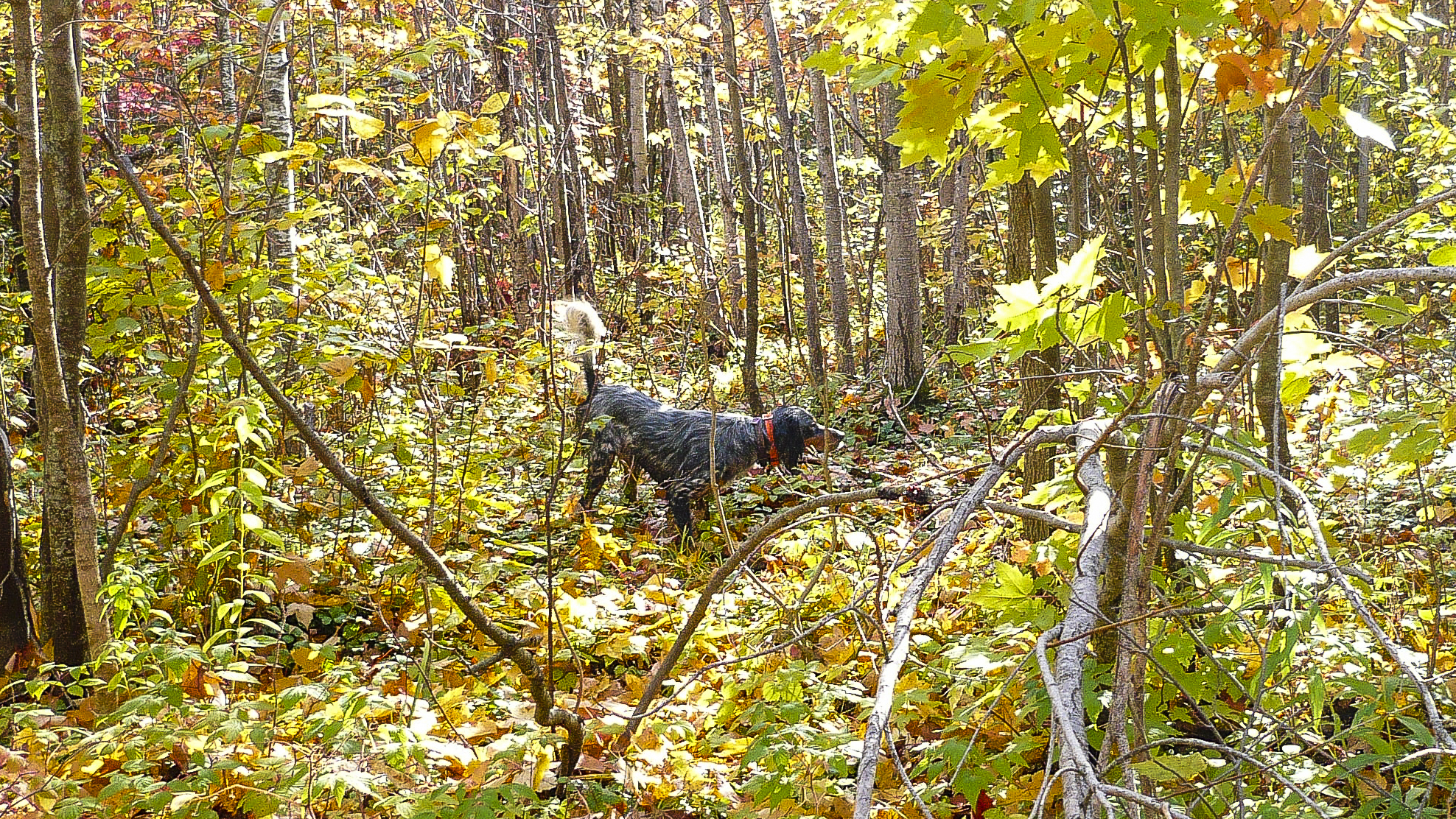 This has to be my absolute all-time favorite photo. Looking at it takes me back to that moment as if it were happening right now. It was a perfect, cool September day in the Northwoods with the love of my life, Luke. He pointed bird after bird after bird. Hours of the most beautiful, breathtaking points and bird dog work I'd ever seen. We hunted hours and never encountered another human. I was alone and shooting a borrowed gun, and it took me forever, but I finally limited–5 Ruffs. The first and only time. And no one to share in all the failed attempts and final successes, except Luke. And, that was all that mattered. It was pure heaven. And the tears stream down my face as I write this because it was so beautiful and magical and I'll never forget that dog, what he taught me about upland hunting, and of loyalty, trust, and true friendship. RIP Luke.
Hug your Llewellin Setter tonight. You never know when you might not have the privilege again.
-M.