The Cowboys (Nashua x Luke) Update
My mission is to help you have a healthier dog and breeders to raise healthier Llewellin Setters puppies through educational content based on over twenty years raising, training, and breeding Llewellin Setters. To help support these efforts, this page may contain affiliate links. I may earn a small commission for qualifying purchases at no cost to you.
The Cowboys litter turned six-weeks old and the picking has begun.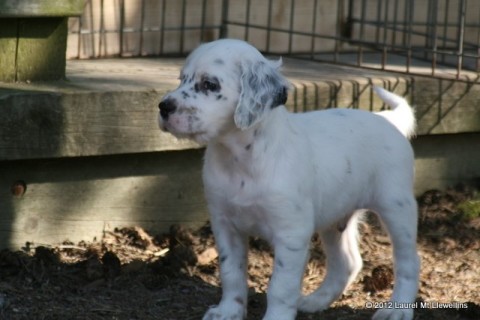 Jesse was the first pick and will be going to live in PA!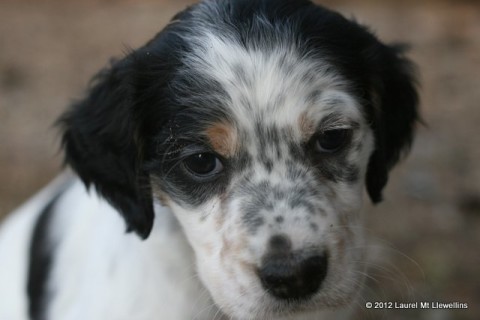 Second pick drove 5.5 hours from north-western Wisconsin and had a difficult time making a choice, but did decide on Sunny.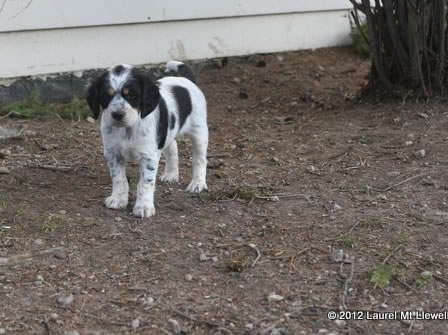 And, the very handsome Cass, who will look just like his sire, Luke, was third-pick and will be living in norther lower Michigan.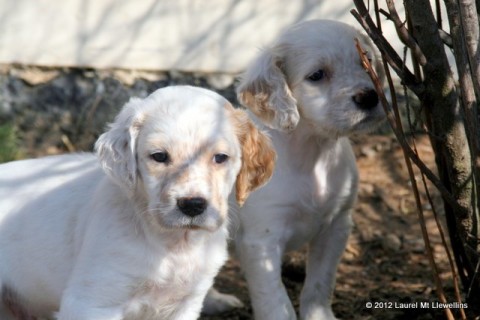 These leaves the very handsome Bat and Wyatt now available.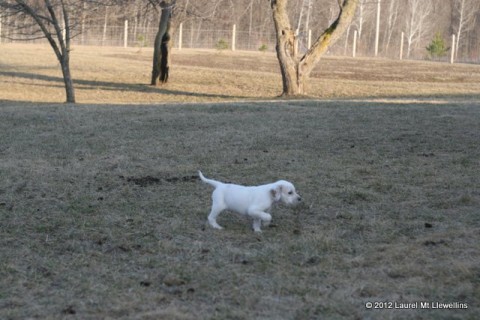 The boys are doing great and are enjoying exploring. They are very independent and as soon as they get outside have a blast investigating this new and exciting world. They are pointing one another, are noticing tweetie birds, climbing, digging, picking up sticks and carrying them about, and just having a ball!
The house training was going fantastic. With the very unseasonable temperatures last week, I could leave the porch door open a bit and they could get outside to do their business. I didn't have one mess inside practically all week! But, now the real spring weather has arrived with rain showers and cool temperatures and I haven't been able to leave the door open. A few of them do cry like crazy trying to get outside when they have to go, but I've had a few messes the past two days. I will begin official crate training soon, so we should make even more progress with that. They already sleep in the two crates in the kitchen, but I do not have the doors on them. The crate training should go fairly smoothly.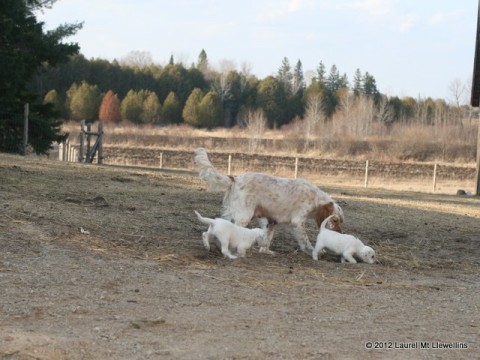 Nashua is a fantastic mom and I have to force her out of the room with them. She would nurse and care and clean them forever, it seems. She is such a sweetheart! She really looks after them while outside and "herds" one in when they have gone too far away from the house–it is really fun to watch her do this!
The next week and a half will be full of fun and adventure!
Stay tuned for all the news…
-M.