My mission is to help you have a healthier dog and breeders to raise healthier Llewellin Setters puppies through educational content based on over twenty years raising, training, and breeding Llewellin Setters. To help support these efforts, this page may contain affiliate links. I may earn a small commission for qualifying purchases at no cost to you.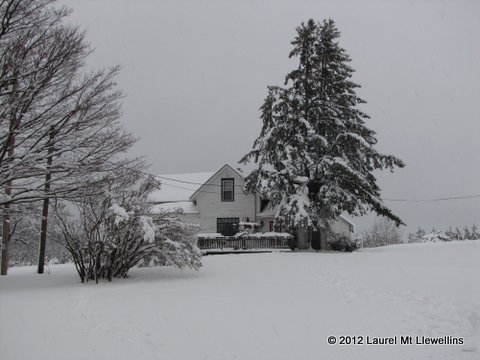 Yesterday brought a wonderful snow storm (if you are me and like snow storms) to our area of the Upper Peninsula. I've had white most of the winter, but this was indeed the most snow at one time. We are to receive another 5-6″ Friday, too. Yahoo!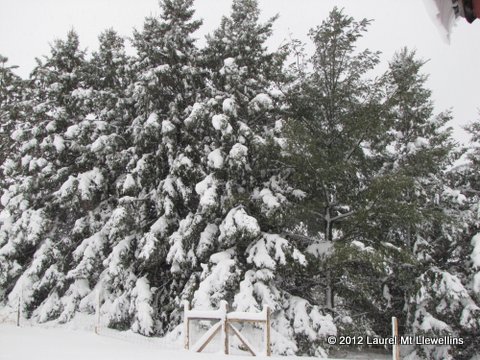 I will admit that I had pretty much given up the hope of a very snowy winter and learning cross-country skiing, etc. Now the snow is here, but there will not be time to get out to do much of anything else with the busy time with Nash x Luke puppies coming on and Addie x Steele's litter due next week. There is always next winter for those extra things!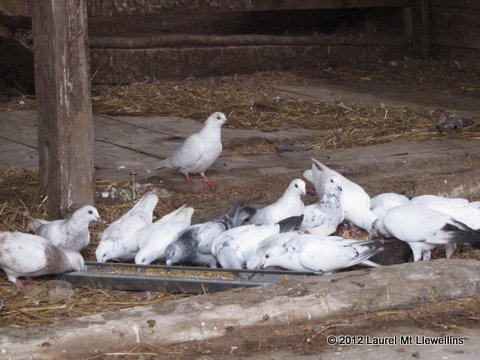 There is lots of news to share as it has been a busy week, here. First, Scott made the trip last weekend, bringing the rest of the Llewellin pack, stopping by Nimisila Creek Llewellins in Ohio, picking up Ike (who was bred to Dave and Kristine's Lola), and pigeons (Thank you!), and taking puppies back to lower Michigan and PA. All pups made it safely to their new homes. It was a huge shock for me to go from eight Llewellin Setters puppies in my kitchen to  just two!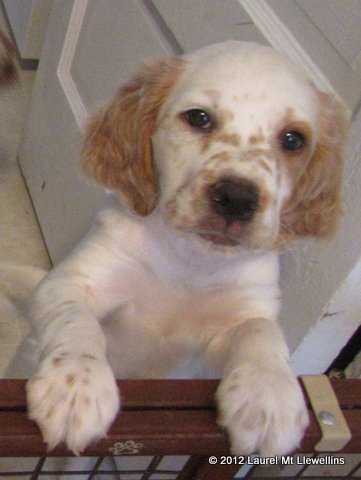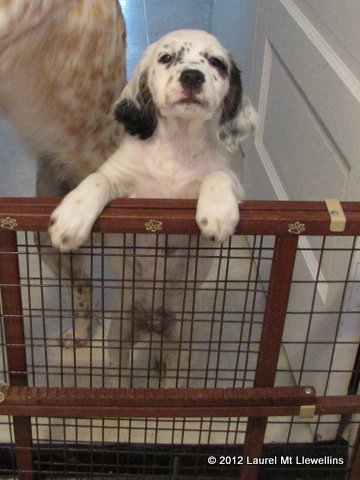 Drum and Crystal are now 9-weeks old. They are doing great and are so much fun. They are such good puppies! They love playing outside and especially pointing the tweetie-birds at the feeders on the deck.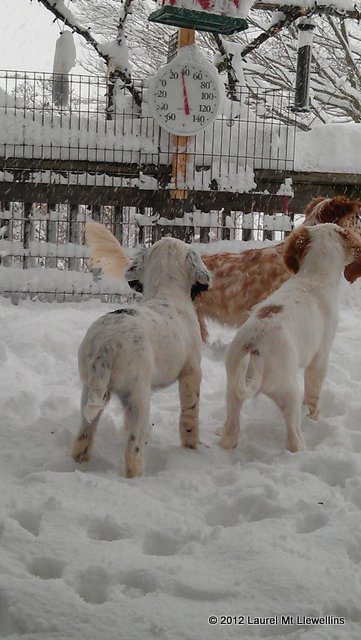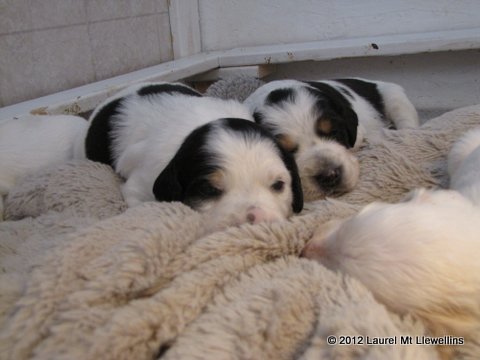 Nash and Luke puppies are coming along fantastically. They turned three weeks old yesterday and had their first puppy mash. It won't be long before they will be escaping the whelping box.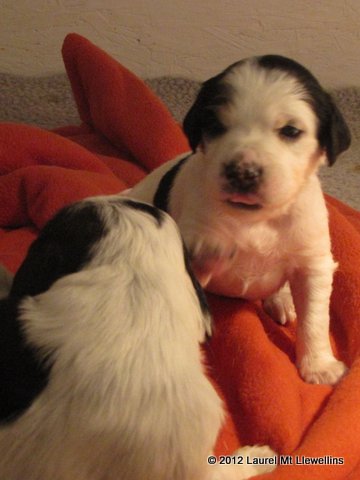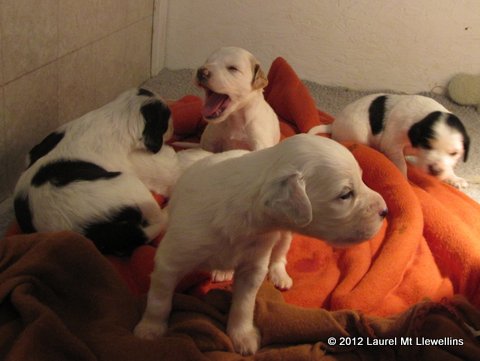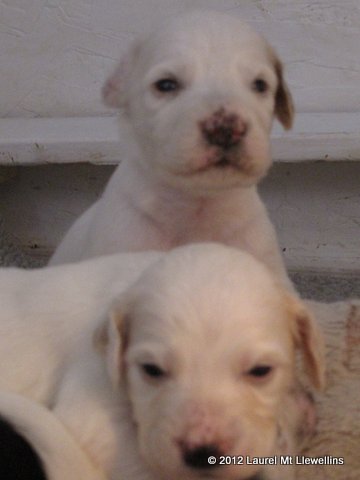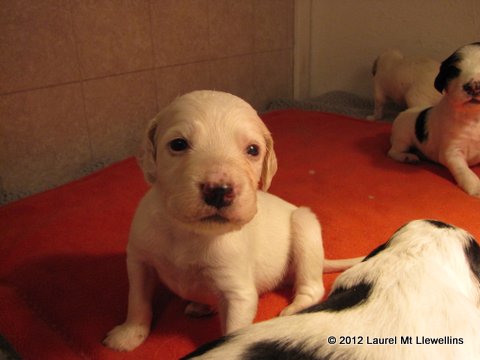 Click here to see all of the latest photos of the "Cowboys."
Next up–Addison's due date is under a week away! I have to build another whelping box quick. I'm off to do that, today.
Have a great day.
More posts to come.