Announcing the Arrival of Addie x Cowboy Puppies
And yet another adventure-filled day at LML! Headed to the airport to fly Maker to his new home yesterday, but the flight was cancelled. 🙁 I was on the way back and learned Addie was panting and in labor. 🙂
And by 8:00 pm, Wednesday, November 18th, 2015, Addie had 7 beautiful puppies–5 males and 2 females (the same as Mia's litter!).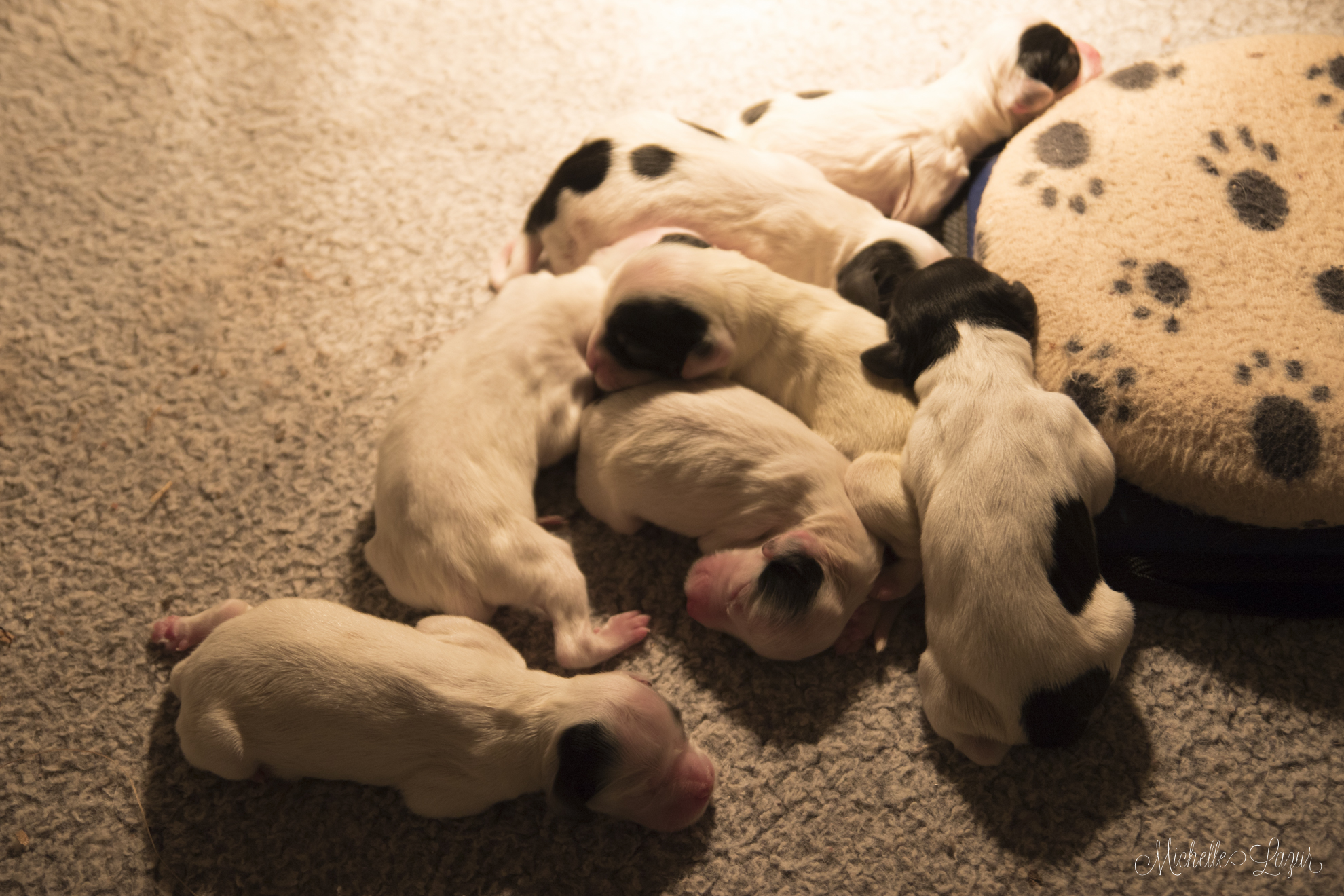 All are beautiful and doing well this morning.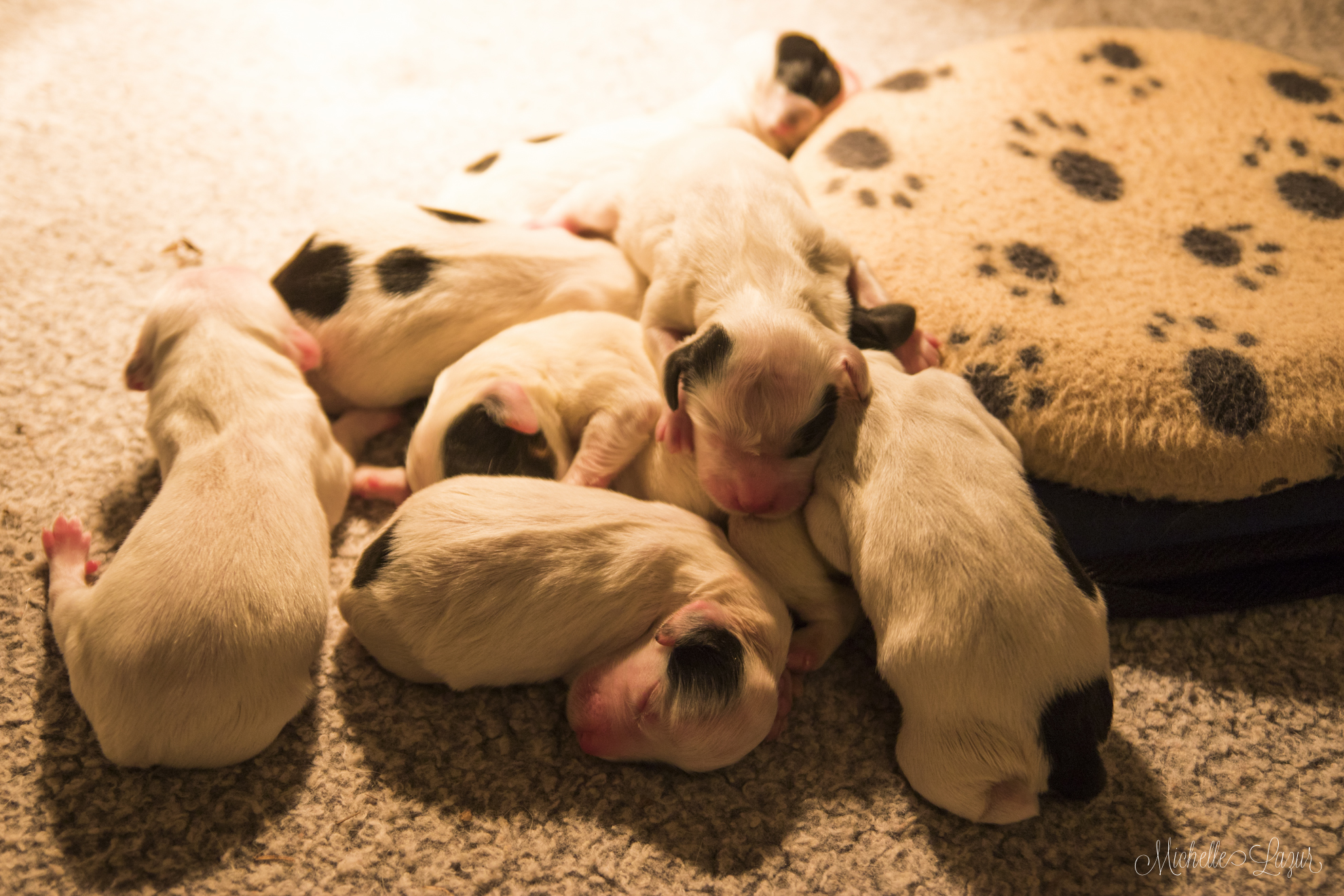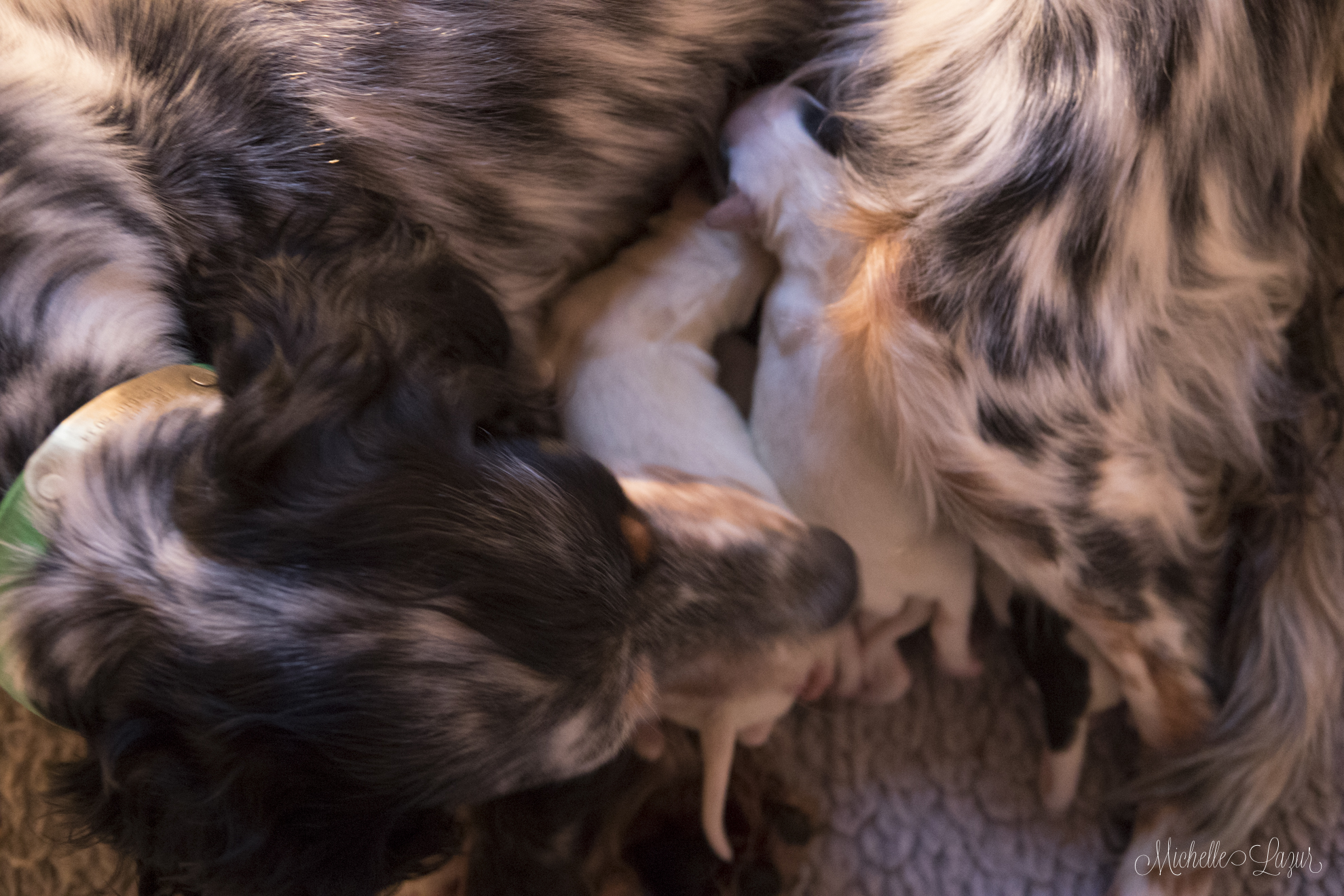 The labor and whelping was smooth and quite laid-back. Addie delivered easily. She is doing great this morning, but would not go out. She got up and headed toward the door, but a puppy whimpered so she changed her mind and back in the whelping box she went.
That's all for this morning–I'm off to take Maker to the airport again. Fingers crossed the flight gets out before the winter storm sets in this afternoon.
Have a great day and hug your Llew!
-M.