The Yooper Picking Begins!
My mission is to help you have a healthier dog and breeders to raise healthier Llewellin Setters puppies through educational content based on over twenty years raising, training, and breeding Llewellin Setters. To help support these efforts, this page may contain affiliate links. I may earn a small commission for qualifying purchases at no cost to you.
The Yoopers turned six-weeks old on Wednesday. All were given an excellent bill of health and their first round of puppy shots and the picking began.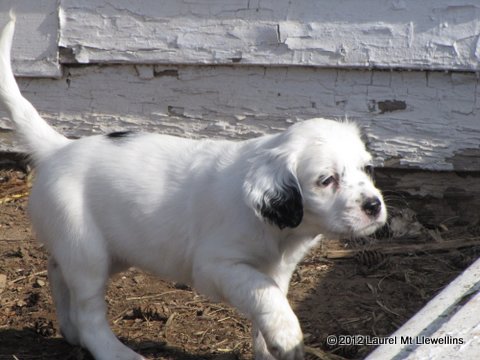 Gwinn will be going to lower Michigan and will be welcomed by two older Llewellin Setters. 🙂 Izzy will be going to live in Alaska. Mack will live in PA with his half-sister, Dixie (Jenna x Steele). Mohawk will also be going to live in PA. 🙂
Update: Soo has been picked and will also live in PA!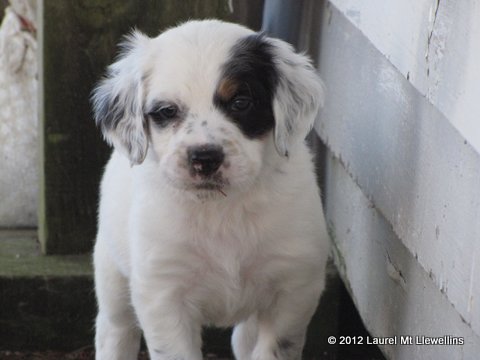 Some reservations had to switch to later litters so there are four pups available: Crystal and Soo, and Drum and Copper! Pups will turn 8-weeks old on February 22nd and are old enough to leave after that. Scott is coming and will be taking pups back to PA for those that is more convenient for.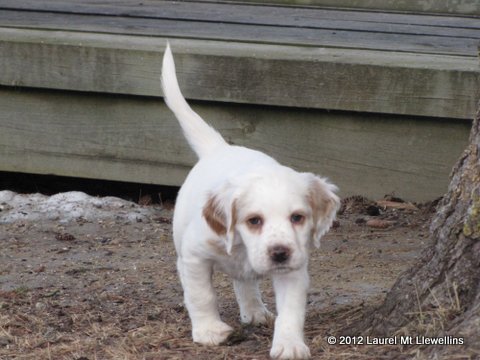 The pups are doing fantastic. They love, love, love to play outside… except yesterday, that is. The frigid North winds were howling and while they kept trying to go out, they would come to a screeching halt as soon as they hit the wind and blowing snow, and they would turn around and run like mad back into the house! It was so funny. Poor babies. They were doing so great getting outdoors to do their business, but couldn't take it yesterday. I could barely take it either!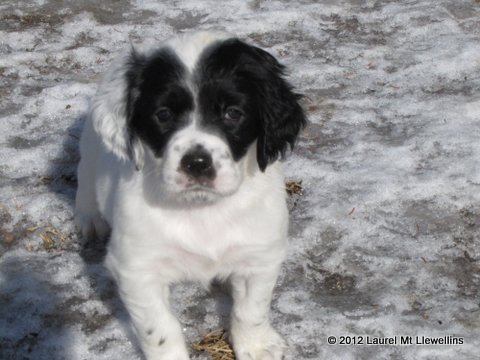 These little cutie pies follow me everywhere they can. The kitchen and mudroom are now "the alligator pit." They have to chew and chase everything that moves, which is socks on my feet, my pants, long coat tails, robe, etc. It has become practically impossible to sweep and mop the floor when they are in their. They point, chase, and attack the broom and mop and have a blast with that game! Very fun (for them), and not so productive (for me)! 🙂 Their favorite toy seems to be the newspapers and they have a blast running around with it and tearing it to shreds. Another favorite are twigs they drag in from outside. I have to take those away, though. It isn't good for them to chew on as much as they love them.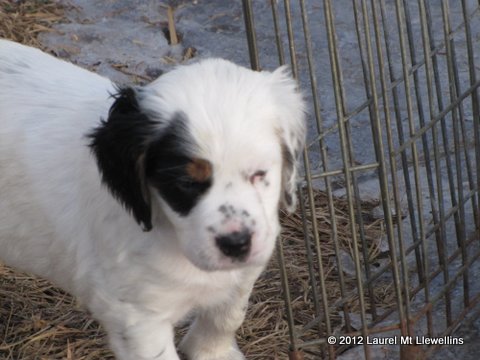 The pups have excellent appetites are are eating three times a day. They eagerly eat their kibble. Dora is still nursing as often as I will let her in with them (about 3 times a day), but I must stop that for her sake. It's time.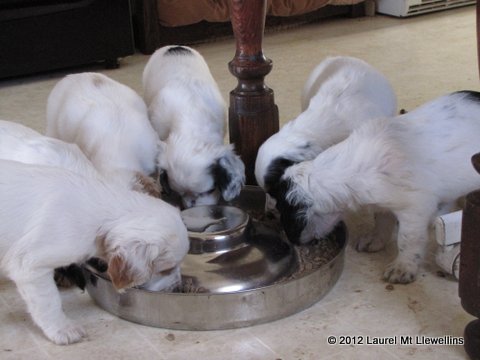 They are really something else, having a blast and enjoying life here. They are very brave and increase their areas of exploring daily (except yesterday). They are all pointing everything and this is such a fun time with them. I am so lucky!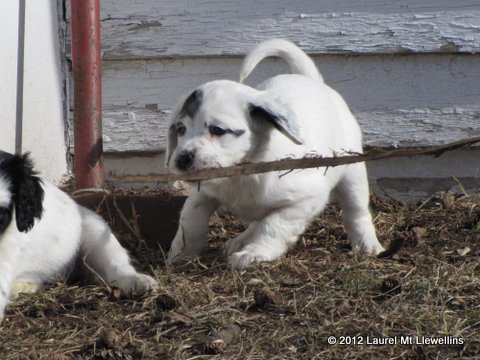 I will be taking many more photos over the next two weeks. Stay tuned…
-LML