Dora x Steele Pups Week 4
My mission is to help you have a healthier dog and breeders to raise healthier Llewellin Setters puppies through educational content based on over twenty years raising, training, and breeding Llewellin Setters. To help support these efforts, this page may contain affiliate links. I may earn a small commission for qualifying purchases at no cost to you.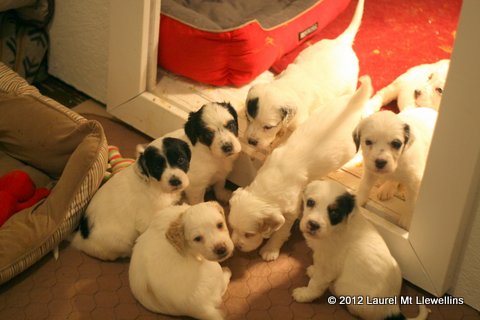 The pups are just fantastic. Four weeks old and I've had them out of the puppy room several times the past few days. It works out great that they go into the kitchen exploring while I scrub the room. I really don't remember so much poop before! Wow. They are getting better at using the paper to go on, but they still wrestle and play and end up getting poop everywhere! Toys must be washed and disinfected everyday. Blankets, towels, etc., too. It's just the stage. They will get better over the next week or so.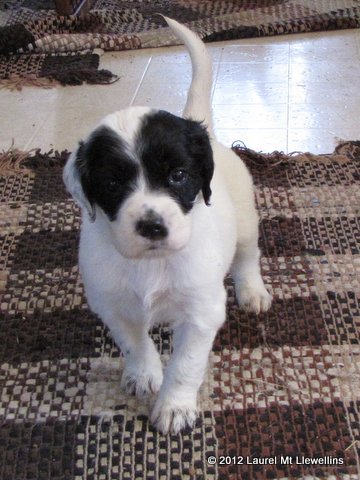 It has been difficult to get many good photos during the messy stage, but I did manage to get a few.
Soo is so stinking cute, isn't she? She's so much fun and comes wagging her tail and licks, licks, licks.
And nibbles me, too.
Love her. 🙂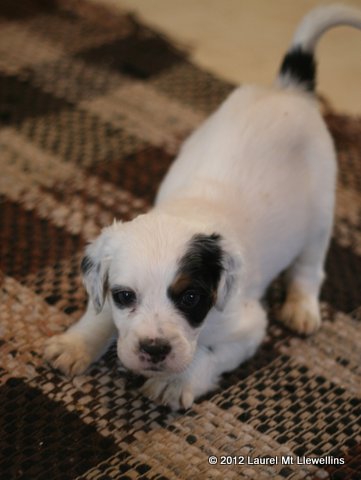 My little buddy, Mohawk is full of enthusiasm and loves to explore.
He's definitely ready to bust out of the puppy room.
He was the first one I saw pointing another pup.
I love when they start doing that!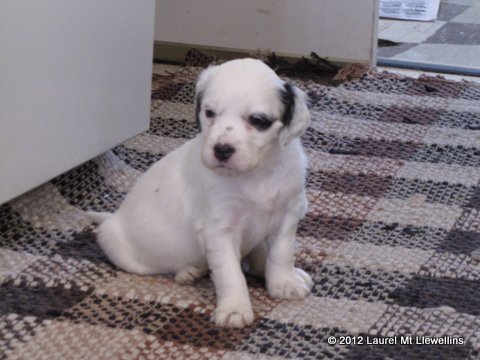 Crystal is a love bug.
They all are!
🙂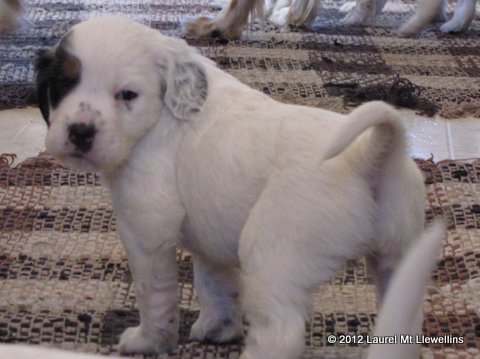 And, oh my gosh, Mack!
Just look at him.
Dreamy.
Full of fun—a tail-wagging, exuberant, curious, love bug!
And what a cute butt. 🙂
They all are.
🙂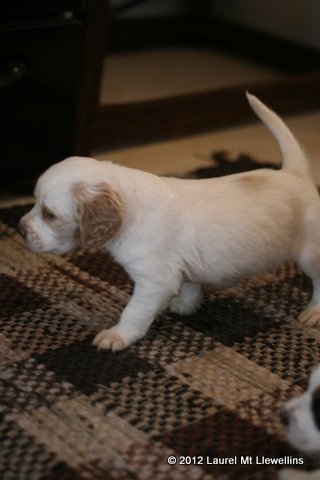 Drum is a busy, stylish bugger.
I've also seen him pointing the past few days.
He is curious not afraid to explore.
🙂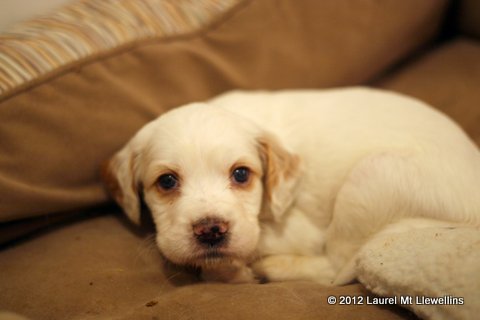 Copper always seems to be doing something so cute and gives me great chances for decent pictures.
🙂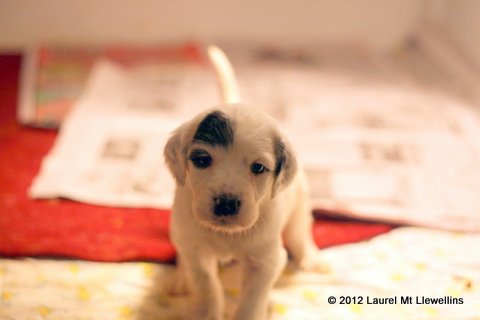 And the same with Gwinn–very photogenic.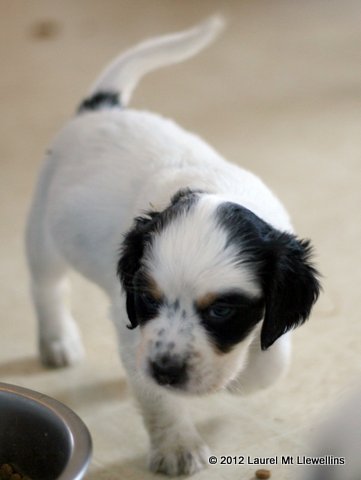 And, the drop-dead gorgeous, tail-wagging, ever-so-bold, and cuddly… Isabella. 🙂
They love their mash and I've started mashing it less. When they venture into the kitchen, they attack Dora's bowl of dry kibble.