May 17th, 2012 LML Update
My mission is to help you have a healthier dog and breeders to raise healthier Llewellin Setters puppies through educational content based on over twenty years raising, training, and breeding Llewellin Setters. To help support these efforts, this page may contain affiliate links. I may earn a small commission for qualifying purchases at no cost to you.
Hello All.
Thought I better get on the ball and post an update. I've been trying to wrap up a huge Web site project and keep the pack, puppies, pigeons, and poultry happy. 🙂 Things are bustling with life and it has been at least a few years since I recall enjoying Spring this much. I've enjoyed incredibly comfortable temperatures and sun-filled days here. There has only been a handful of days that were either too warm or too rainy to not enjoy every second I could steal to get outside, which has not been all that many. I've missed most of the beautiful Spring but am really looking forward to the next several weeks of working the dogs and puppies—we will bust out of here and get time in the woods (where grouse and woodcock are not nesting). At the least we can do grooming, yard and obedience work, and hopefully start on some of the projects that need done here.
I look forward to every morning and evening with the dogs, which are all doing great. The puppies are having a grand time growing and learning. All are so smart and learn very quickly. I must admit, though, the new living arrangements with puppies in the kitchen having run between there and the deck out one side and the puppy room and fenced-in area outside on the other side is very difficult to keep clean! It was much easier in PA. But, little by little, I'll get the perfect setup. I like to have them under foot and living inside so they can be with me or maybe so I can be with them. 🙂
Without further delay, finally some photos. I do post them on the Facebook page (because there are easy links in my iPod apps to do so), but have not been able to keep up on the blog. Be sure to friend us (or whatever you call that) on Facebook and follow us on Twitter. I think you can just do a search for Laurel Mt. Llewellins.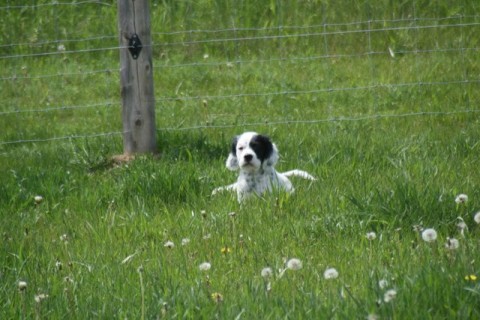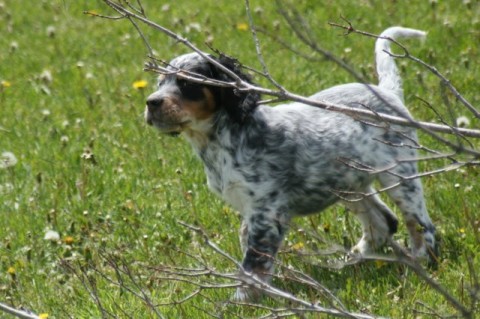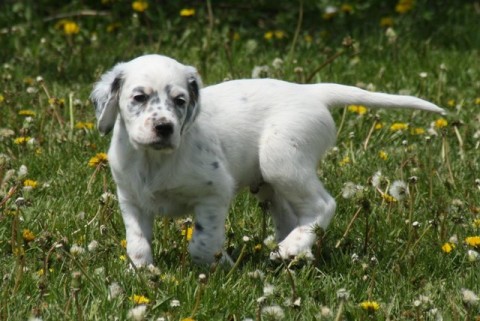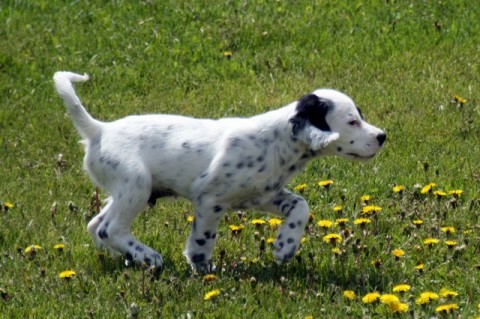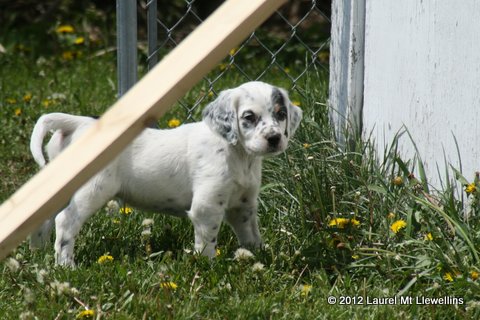 I know… the grass, the grass…
I am trying.
Scott is bringing a riding mower when he makes the trip up Memorial weekend. He will be taking puppies back to PA, OH, MI, etc… if needed.
Until then this is my dreamy "tractor."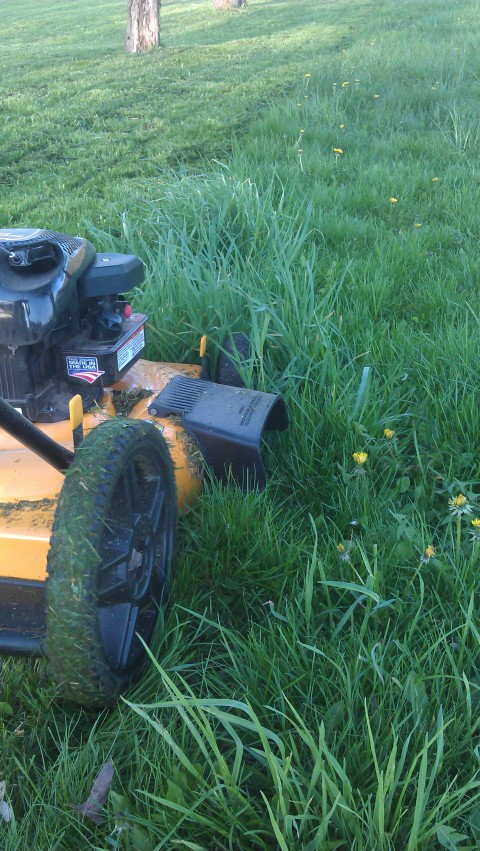 Go ahead, I hear you laughing. It's okay. Scott laughed, too… and hysterically so. What else am I supposed to do?
Anyway, back to the puppies…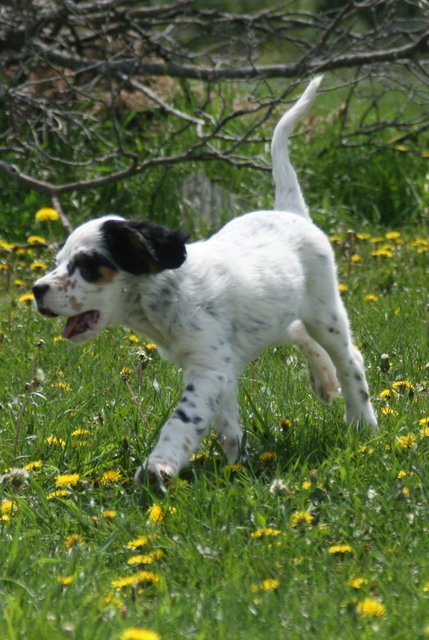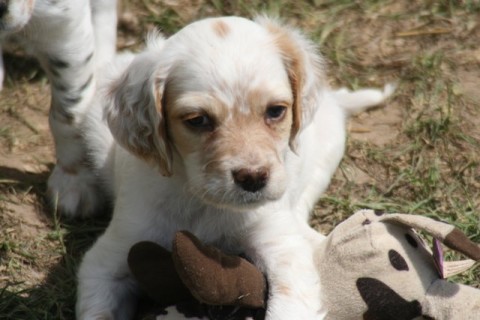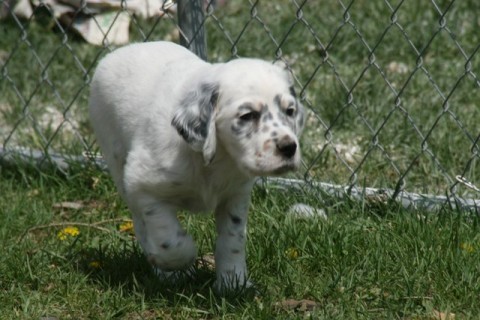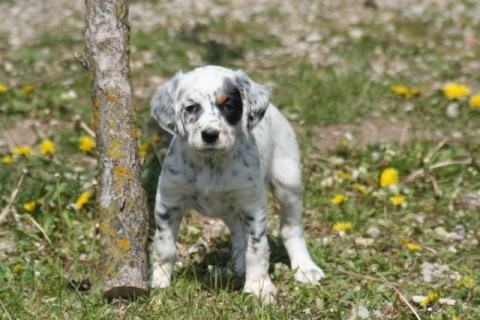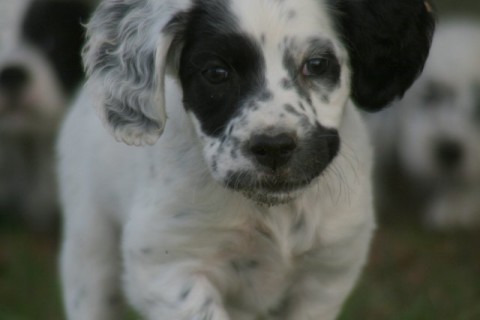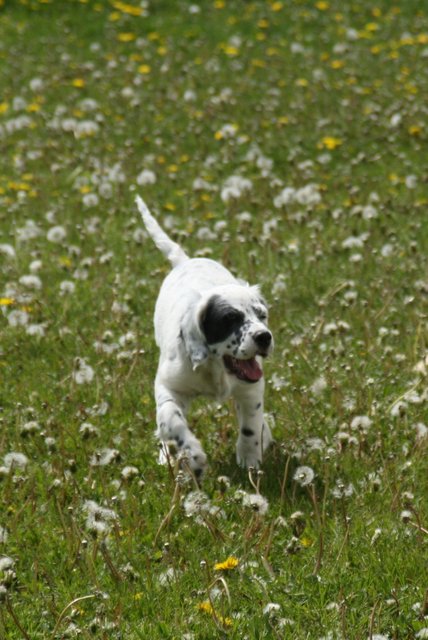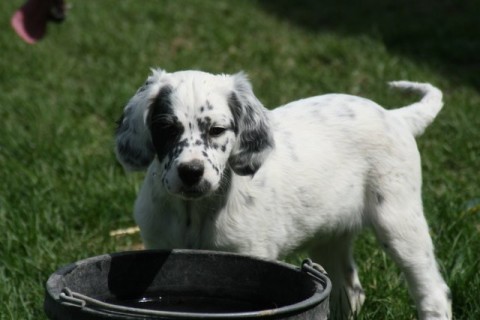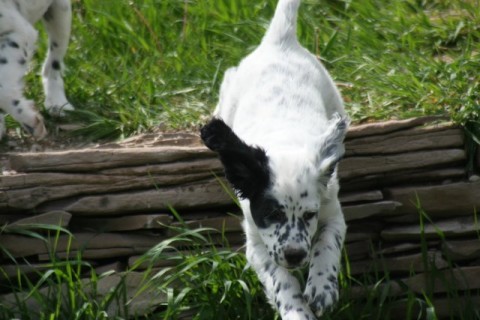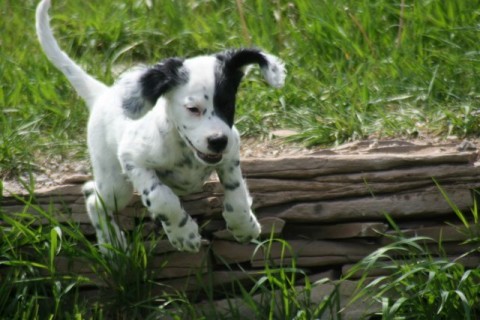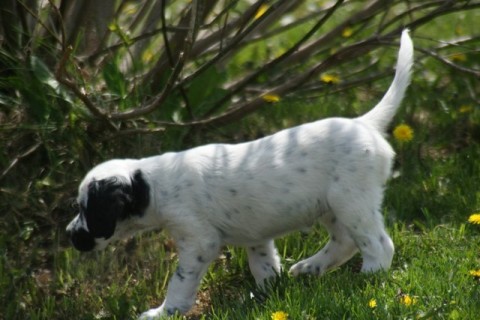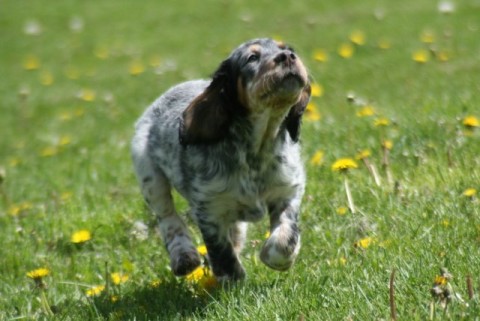 I have many more photos and will be posting them and I will get caught up on posting photos sent by you. Stay tuned!
-LML